In a few days, the spring season will knock on your doors. So, get ready and welcome spring with open arms! Yes, it's finally the time to defrost your house from the cold winter spells and start thinking about spring decorations. This season not only brings the smell of fresh flowers, but also comes with warmer weather and longer days. So are you excited about the spring season? I am definitely looking forward to this season, and that's why today I came up with some really amazing spring decor ideas.
There is no better way to usher in the spring season than giving your home a warm, refreshing makeover! After making your home completely clean and clutter-free, you can finally upgrade your space with some of the coolest spring decoration ideas. Are you wondering how to decorate for spring? No worries, just keep on reading.
Today in this blog, we've gathered eighteen spring decorating ideas and examples that'll help you freshen up your own home.
From pastel colors, floral accents, and fresh patterns, get ready to pop a Claritin and bring these chic spring decorating ideas and styling tips home with you this season. From gorgeous pastel decors, floral & fresh textures and elements, there are so many things by which you can welcome the warm and inviting weather of spring!
If you think that these projects will take time and money, let me tell you that it isn't the case! All of them are super easy to make, or you can implement them without spending a lot of money. There are many DIY spring decorating ideas in this list, from flashy signs and table runners to colorful vases. So, celebrate spring and spruce up your living room, kitchen, dining room, bedroom, or office with these easy-breezy spring decor ideas 2023.
17+ Cheerful Spring Decor Ideas ! 
Contemporary, rustic, farmhouse-inspired, timeless, or ultra-glam: Whatever style you're looking for, you'll surely find some inspiration & ideas on this list that'll compliment your current interior perfectly.
1. Rainbow Glassware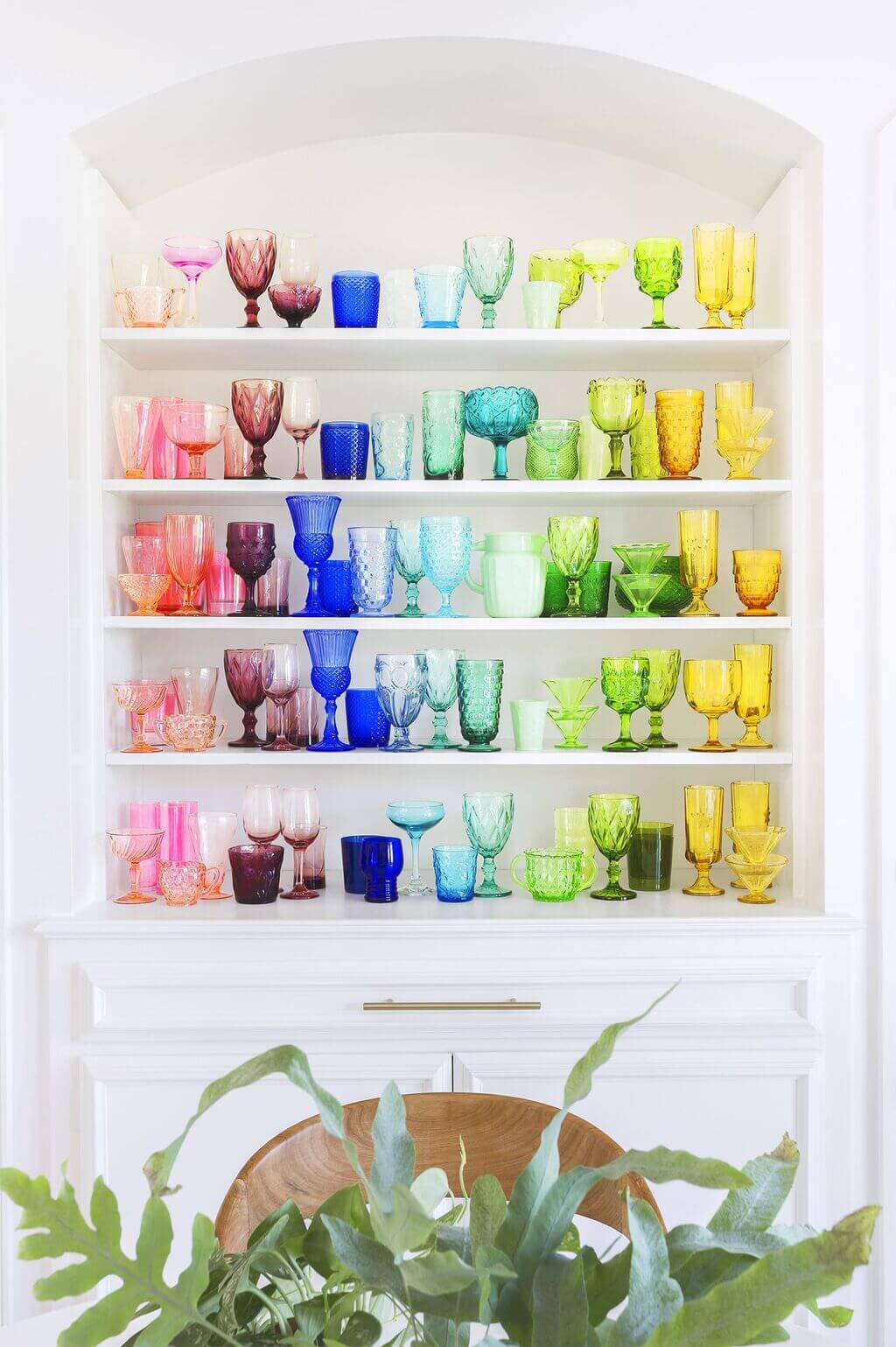 Start your spring season with some colorful glasses. To get these unique colorful decors, you can go to any antique or thrift store. Display these cute candy-colored stem glasses on the open shelves.
You can arrange them according to height or colors or in whatever pattern you like, but one thing is sure that they'll look pleasing to the eyes.
2. Flower Chandelier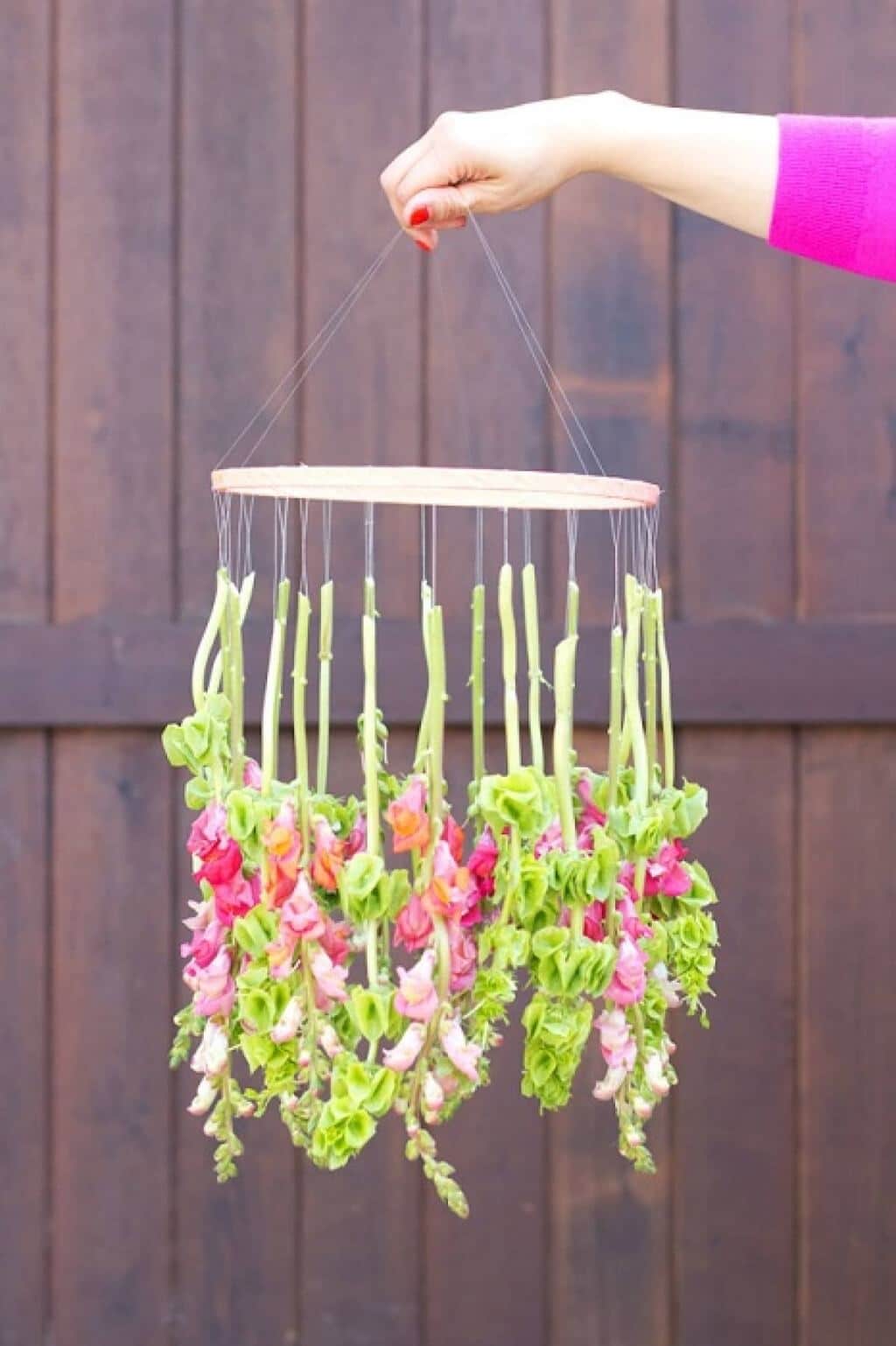 What's better than flowers to welcome the new season? Nothing, right! Pick some of the fresh flowers from your garden or the shop and create this really simple but lovely hanging flower chandelier. You can hang this over your table for party decoration or as a beautiful centerpiece.
3. Floral Table Runner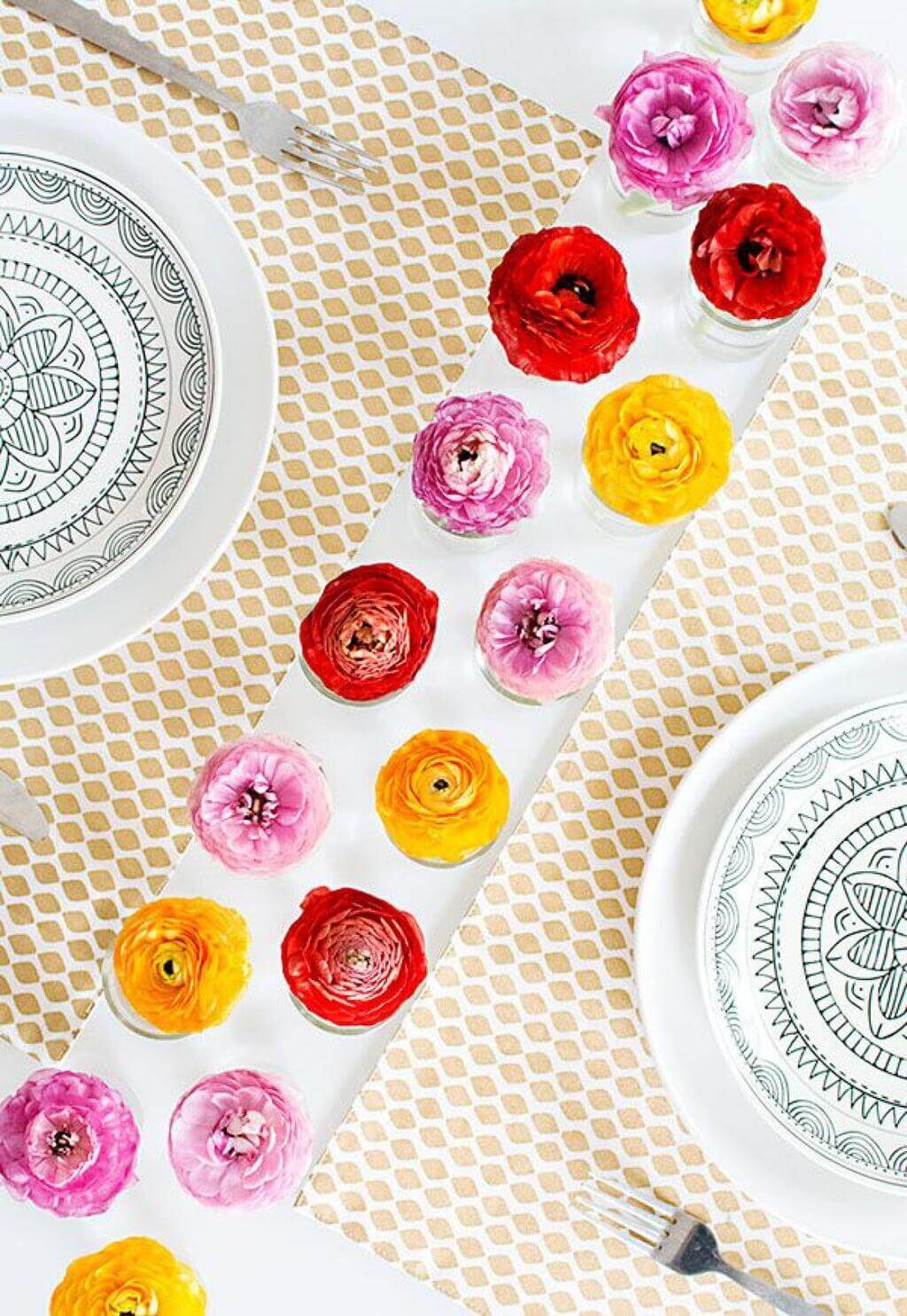 Another way to showcase some flowers is by setting them on your table for dinner parties or get-togethers. Arrange them all either in vases or directly place them on the table runner. This will be a spectacular centerpiece on your dining table.
4. Repaint Bookcases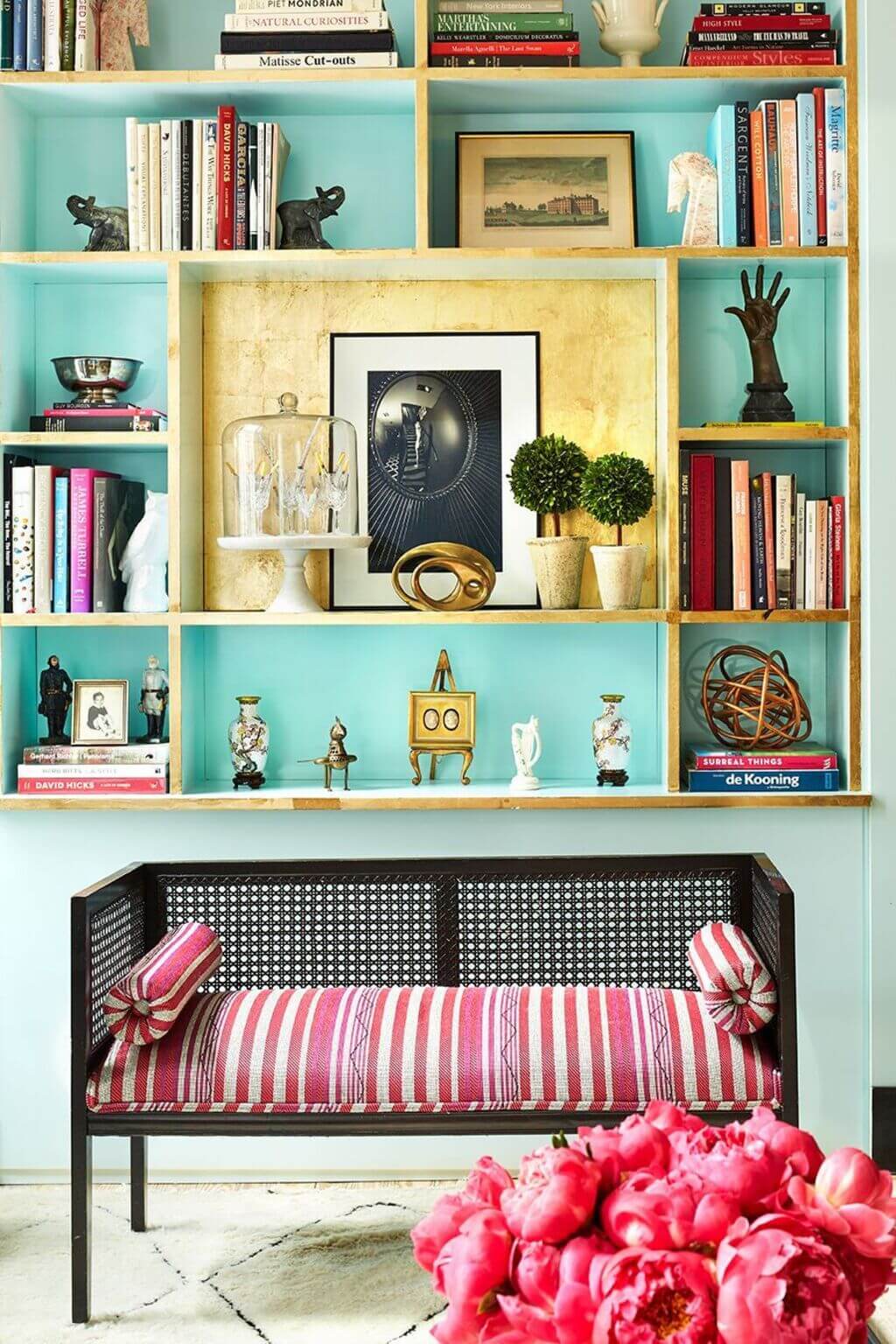 Is your bookshelf getting all dusty and old? Give it a new life by painting it in an invigorating spring color. A fun and a quirky touch of paint will make it spring-appropriate.
5. Trendy Floral Walls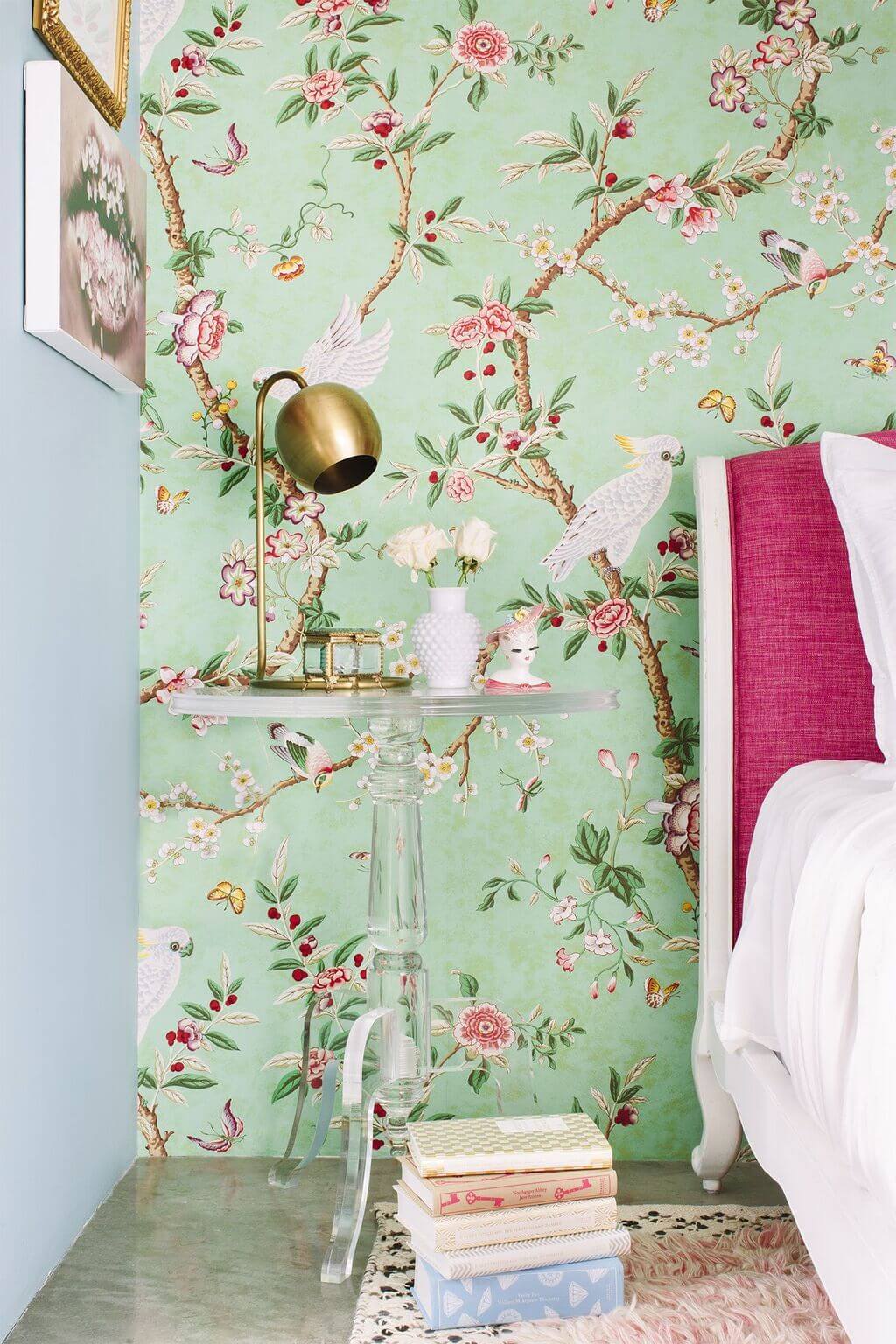 From living rooms, bedrooms to bathrooms, these floral wallpapers can be seen everywhere. So this spring, buy a roll of peel-and-stick wallpaper and turn a boring blank wall into an Instagram-worthy accent piece.
6. DIY Rope Mirror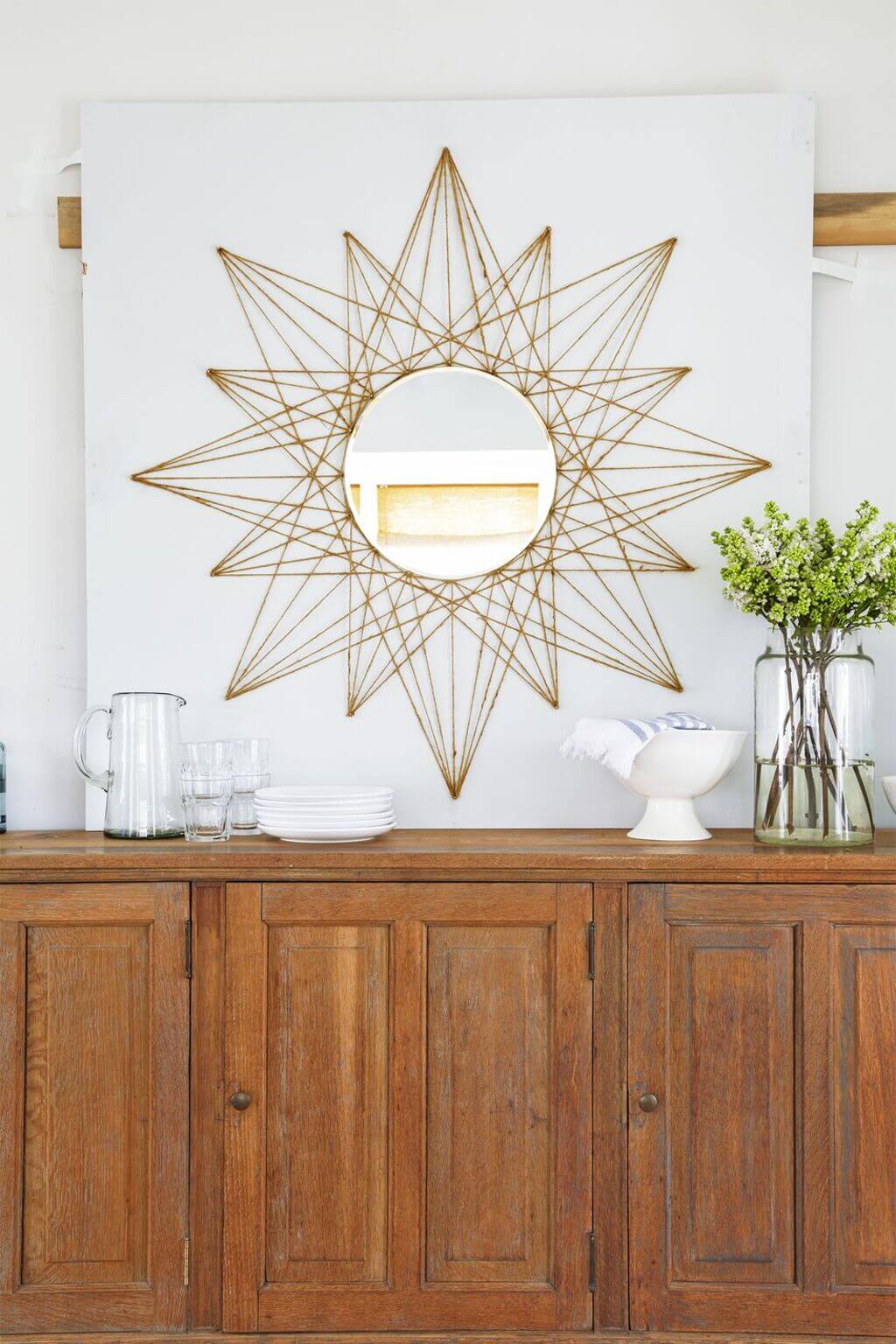 Here is one of the best and easy DIY spring decor ideas for you. To make this, all you need is one round-shaped mirror and some ropes. You can take inspiration from this zig-zag pattern or make any pattern that you like.
7. Floral Happy Wreath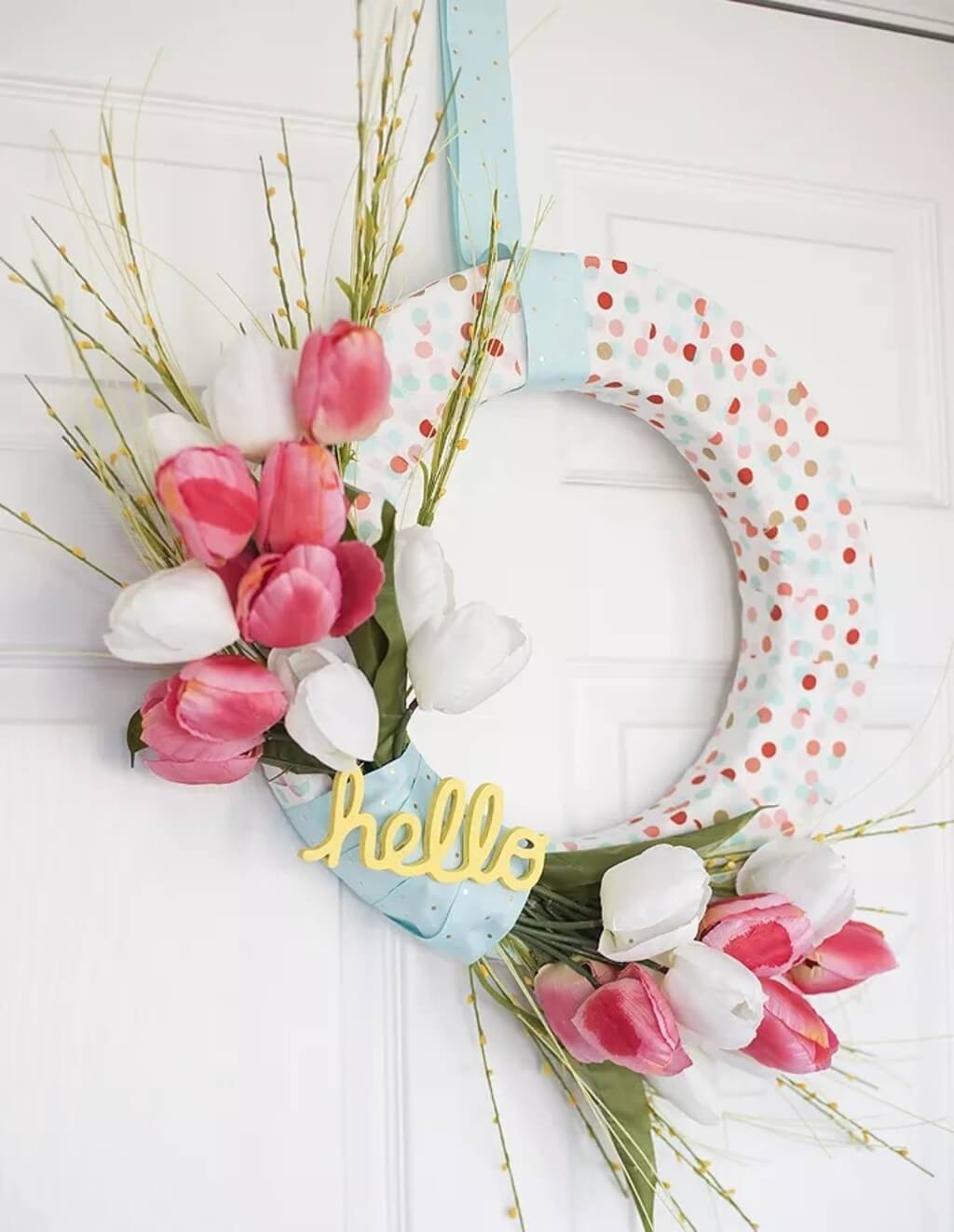 Say goodbye to winter and hello to spring with this happy and cheerful wreath. It is super easy to make with just simple things. Hang this on your front door and welcome all your visitors.
8. Plant, Plant & Plant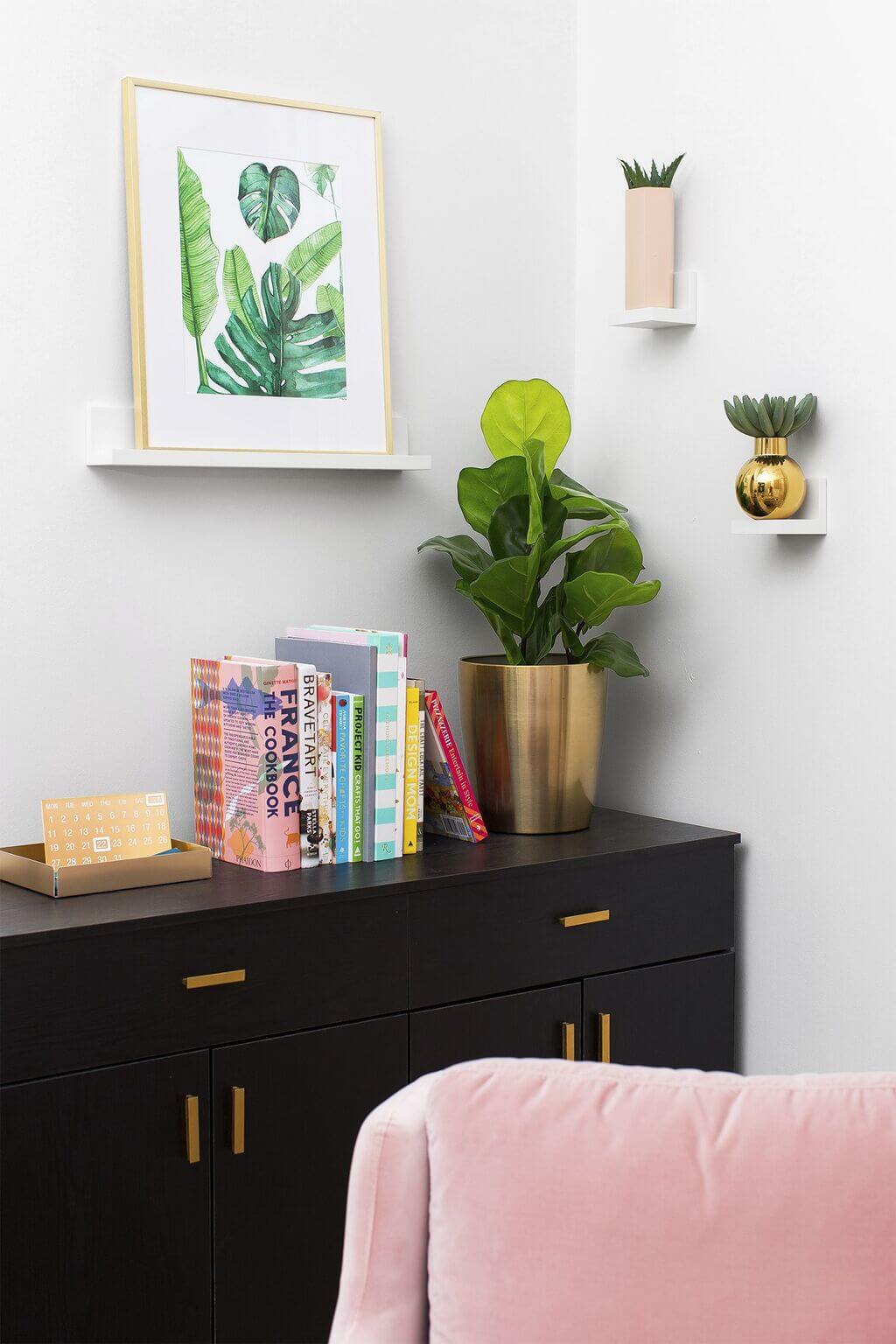 Honestly, there is no specific reason for indoor plants, but the spring season makes them more special. So, if you haven't think about including indoor plants in your home decoration; Do think because this spring season is the right time
Just place some small or big green plants on your open shelves or hang them on any plain white wall.
9. Bright & Sunny Yellow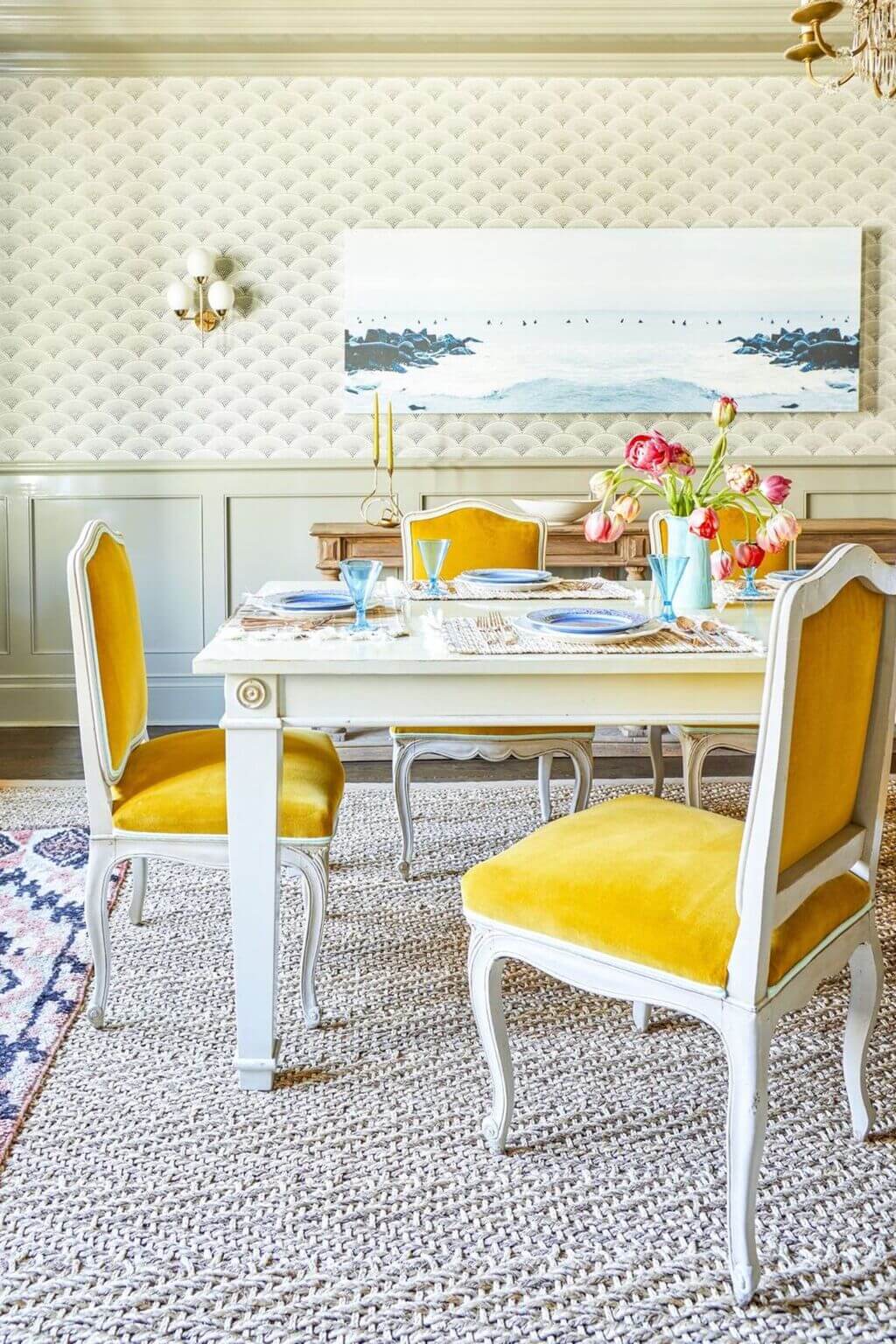 We all agree that yellow is such a happy color, and it can instantly uplift the ambiance of any place. So, this springtime, swap your home decors with some funky and cheerful yellow tones.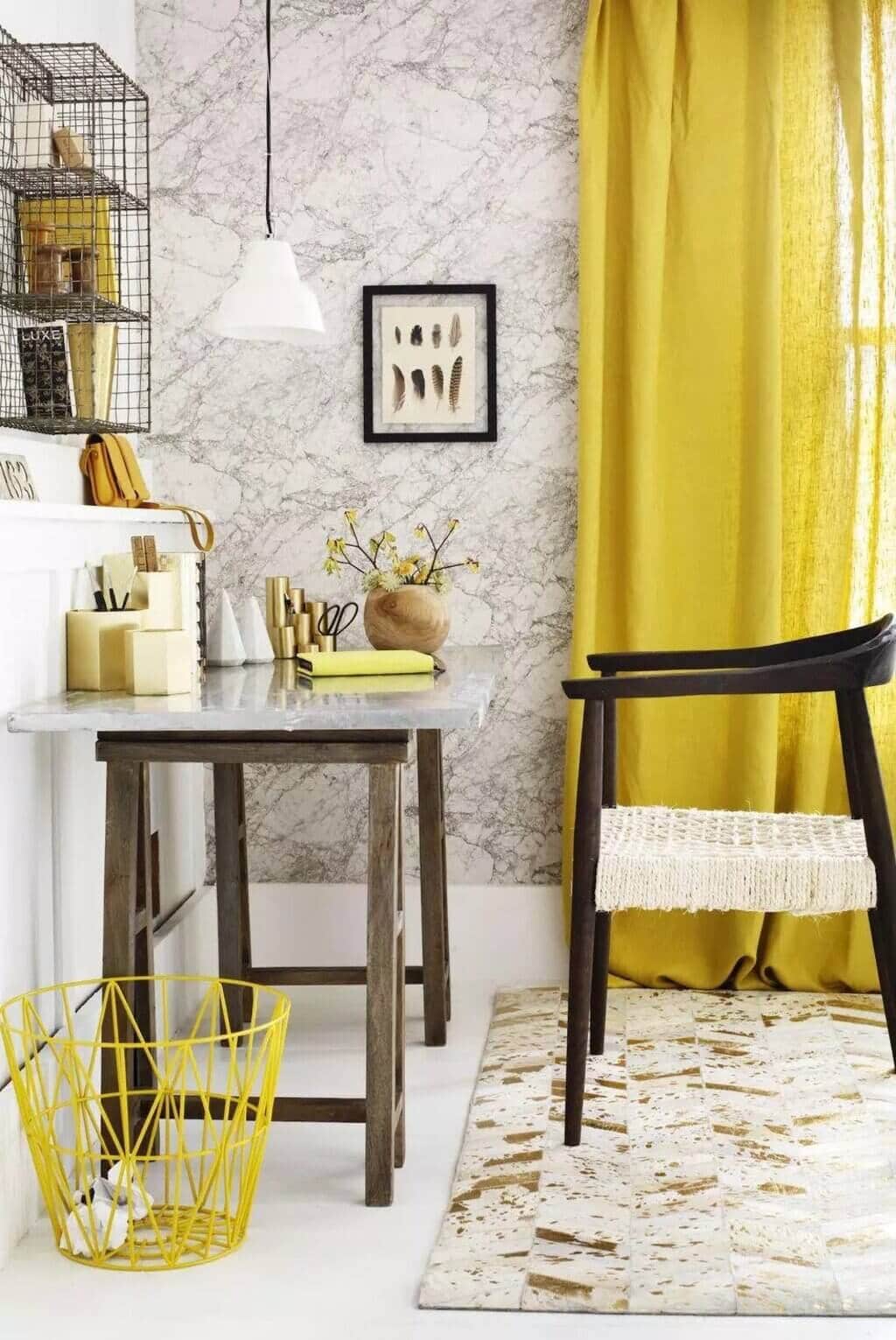 You can use various shades of yellow such as mustard, bright yellow, neon yellow. But make sure don't overdo the things; just use it as a pop of color. Perfect color for using in curtains, flowers, and decorative pieces.
10. Moss Door Hanger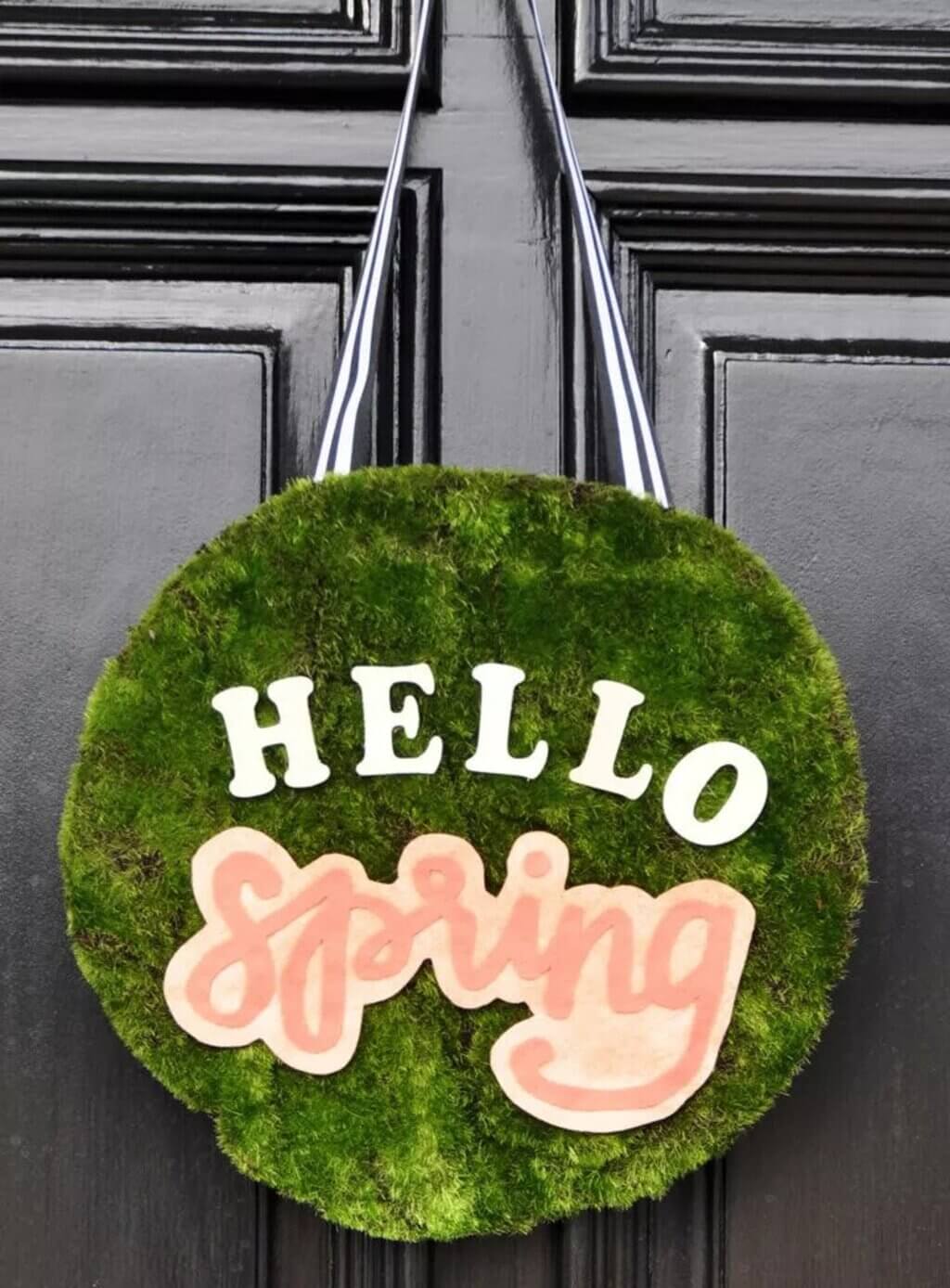 Spring is all about new beginnings, right? Another idea that you can include in your decor is this really unique moss sign.
11. Flower Card With Flower Seeds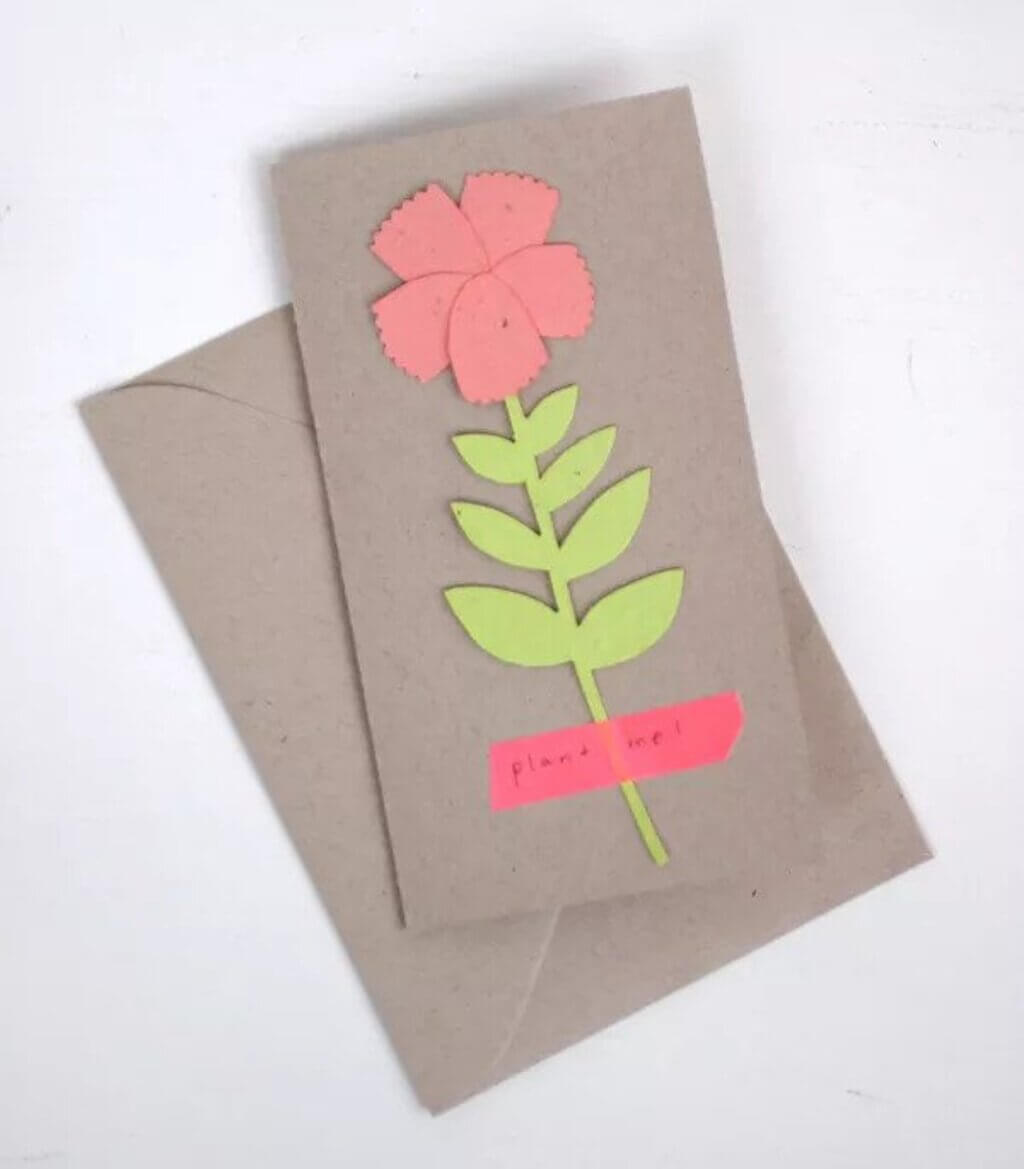 This project is really easy, and you can make this with your kids. Help them in creating these types of handmade flower cards so that they can wish their friends with these interesting cards. If you want, you can also include some flower seeds in the envelope.
12. Test Tube Flower Chandelier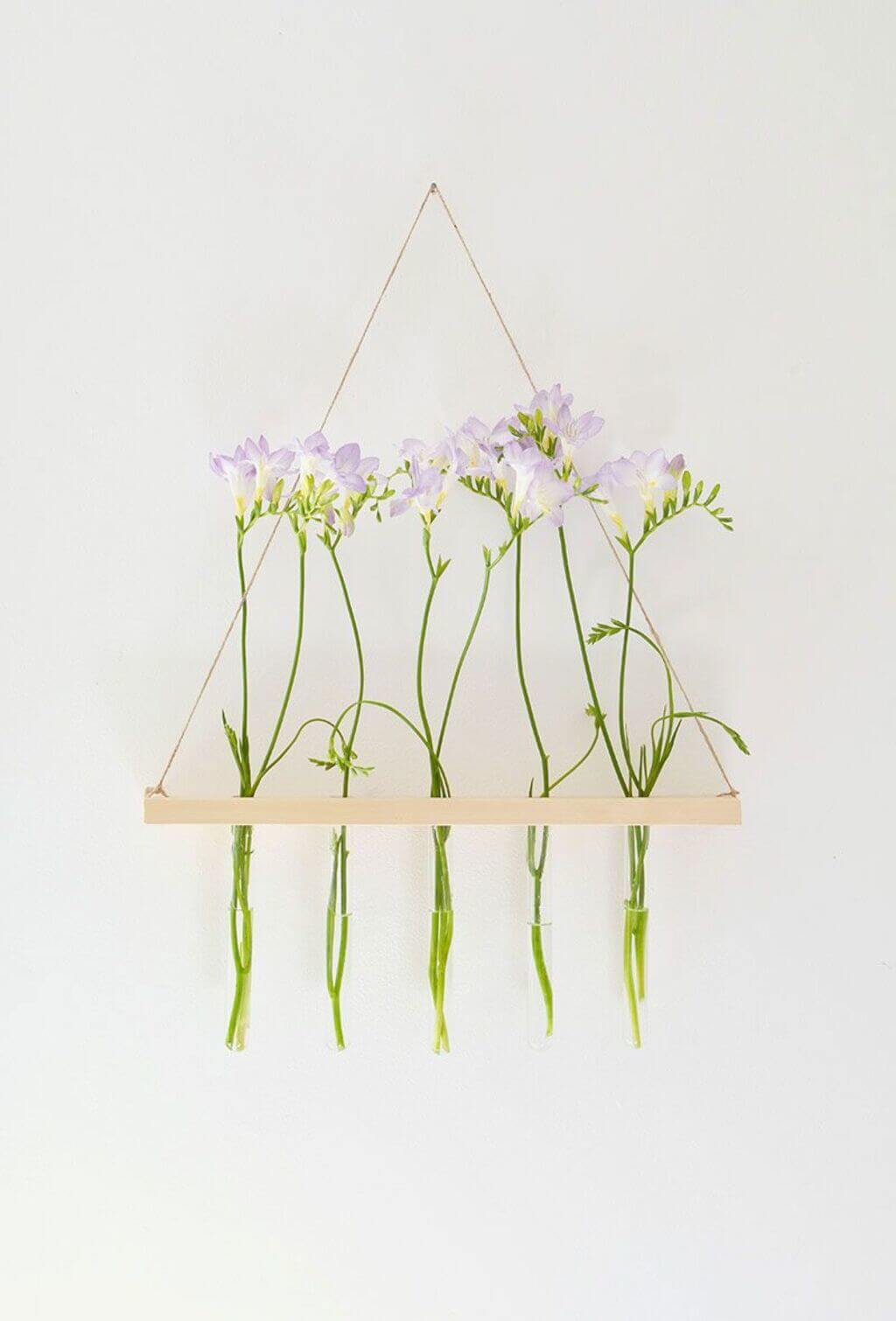 Look how beautiful this chandelier is! All you need to do is to take several test tubes and fresh flowers and hang them anywhere in your home. This minimal but attractive-looking decor will be perfect for springtime.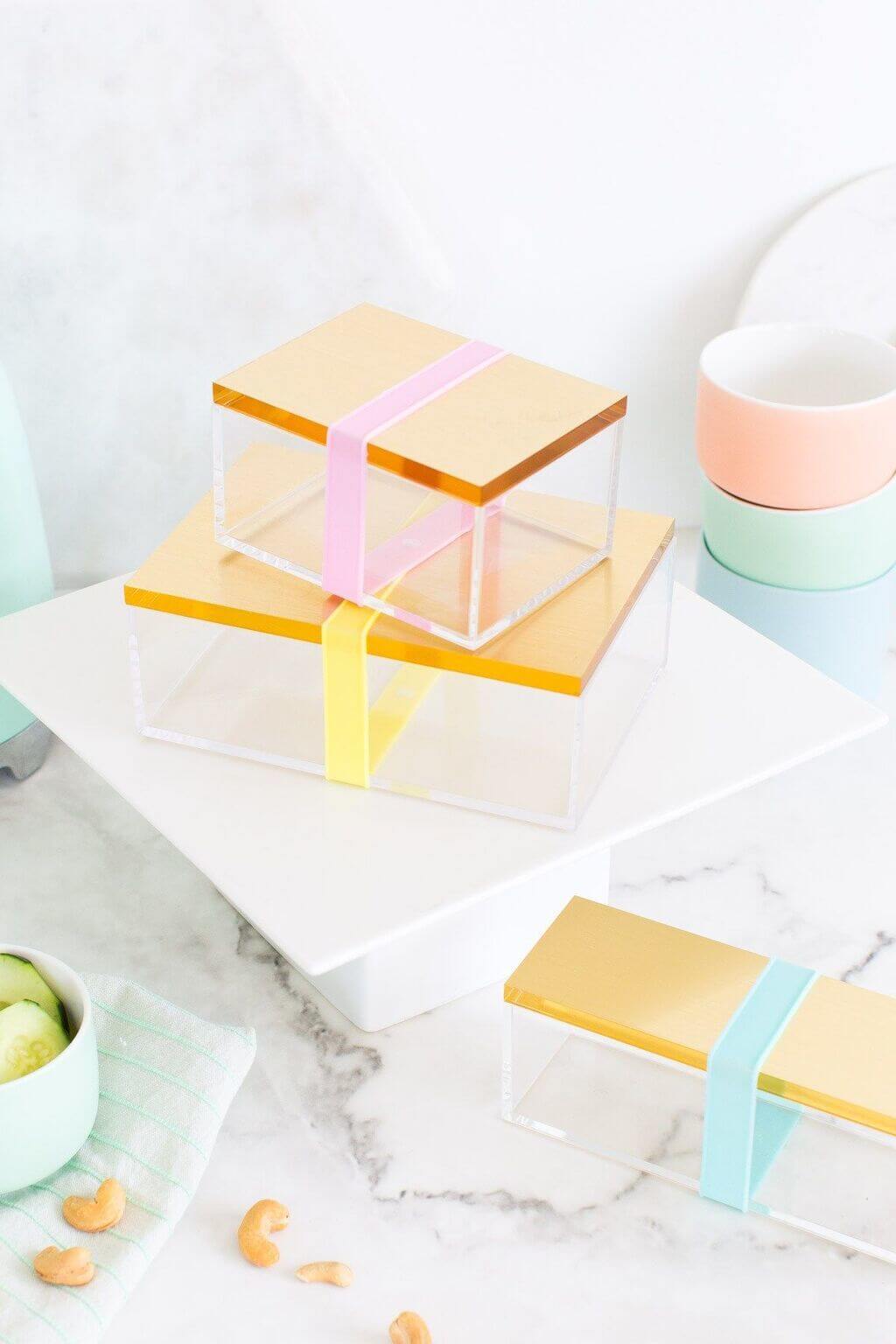 Make this really cute and stylish gold bento box with a pastel-colored band for your kids. Pack their lunch in this box, and it'll help your kids to make new friends.
15. Hang a Floral Wall Clock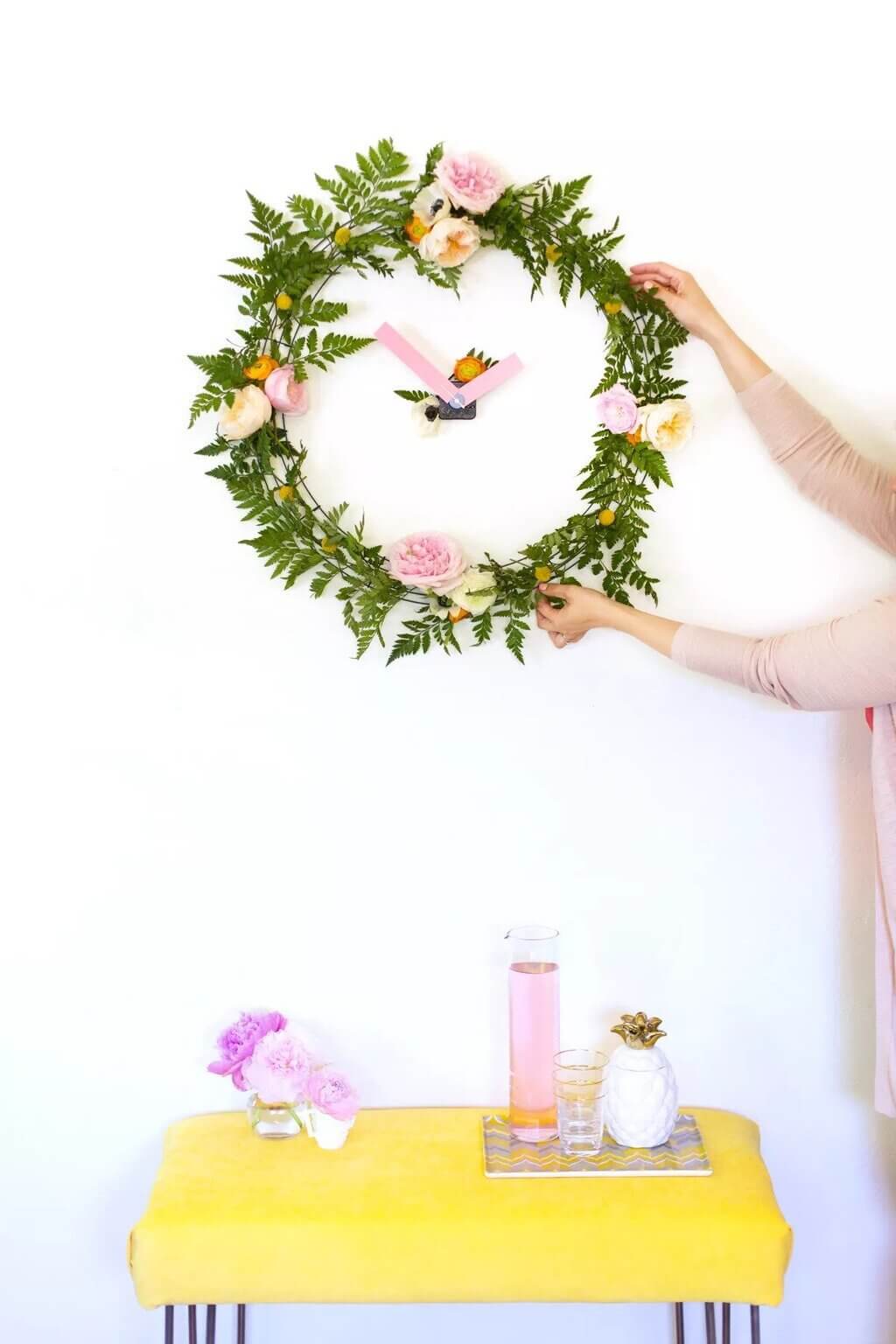 Is spring your favorite season? Mine too! So show your excitement by creating a beautiful wall clock from beautiful spring flowers for your home.
16. Add an Accent Rug
Spring is all about new colors, patterns, and fun textures. So try to include as many as you can. Mix a multi-colored or patterned rug with chairs in a coordinating shade.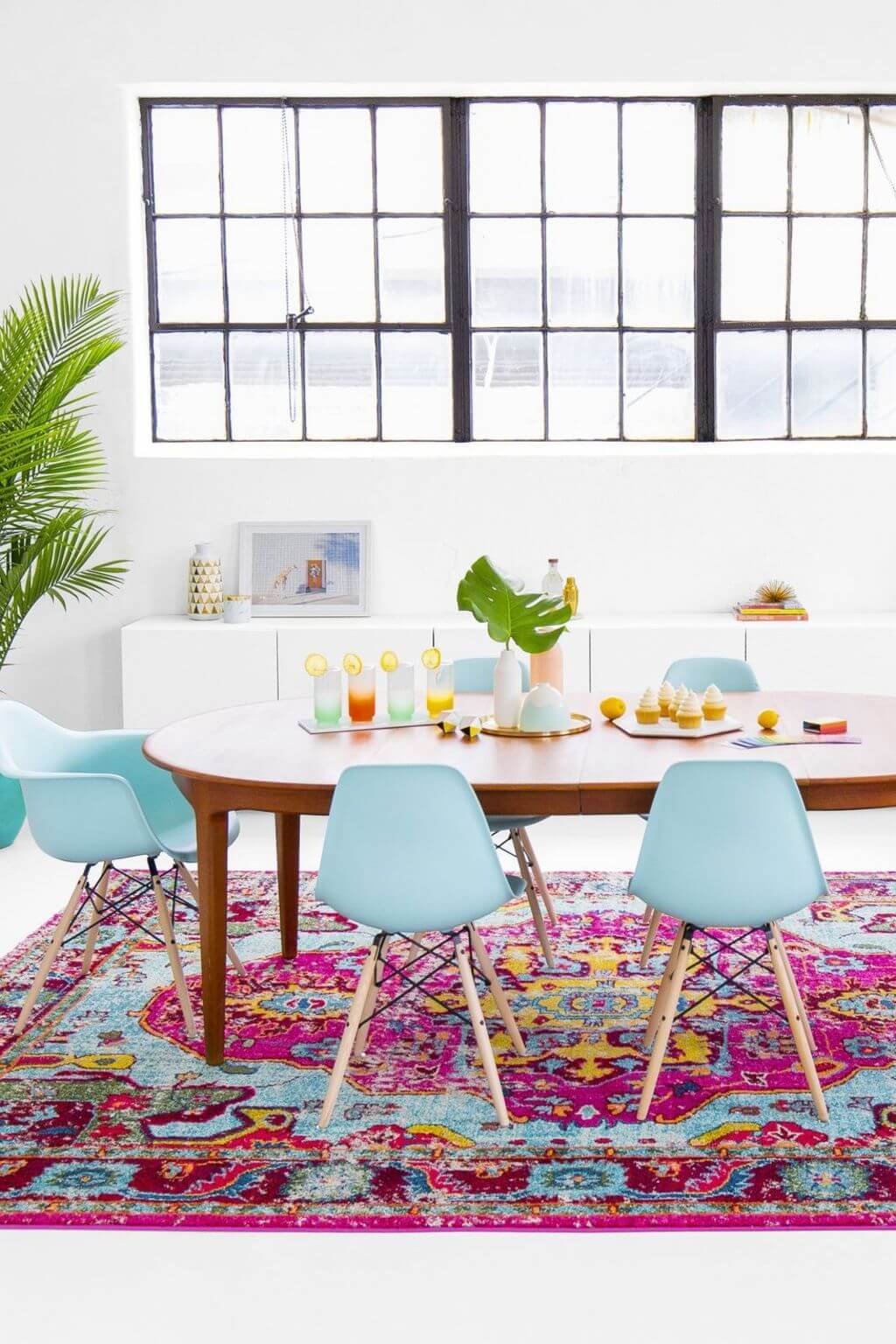 17. DIY Copper Planters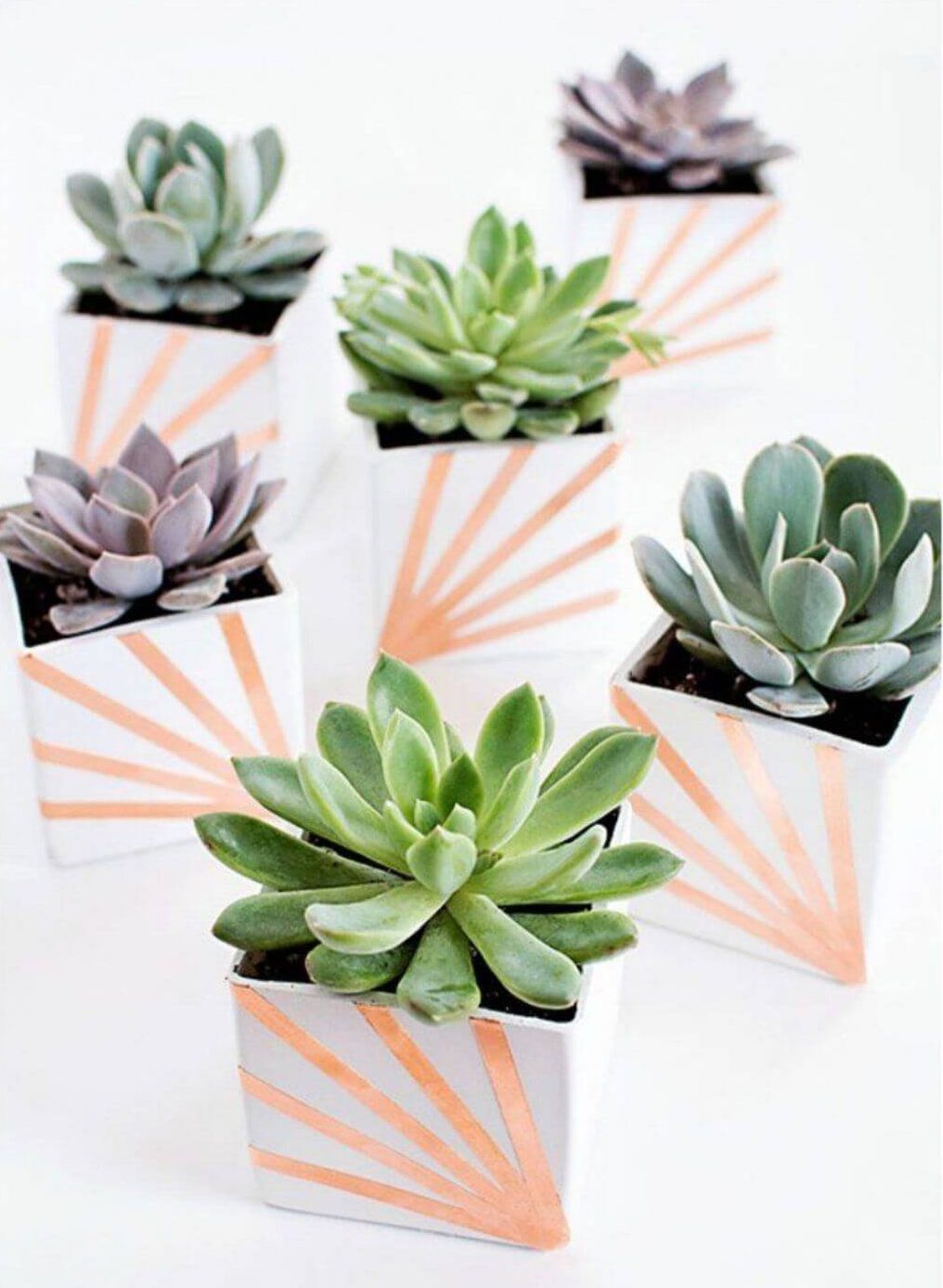 If you can't include large indoor plants, go for these ultra cute succulents. You can put these small copper plants on your working desk. Isn't it the best spring decorations for office?
18. Decorate Outdoors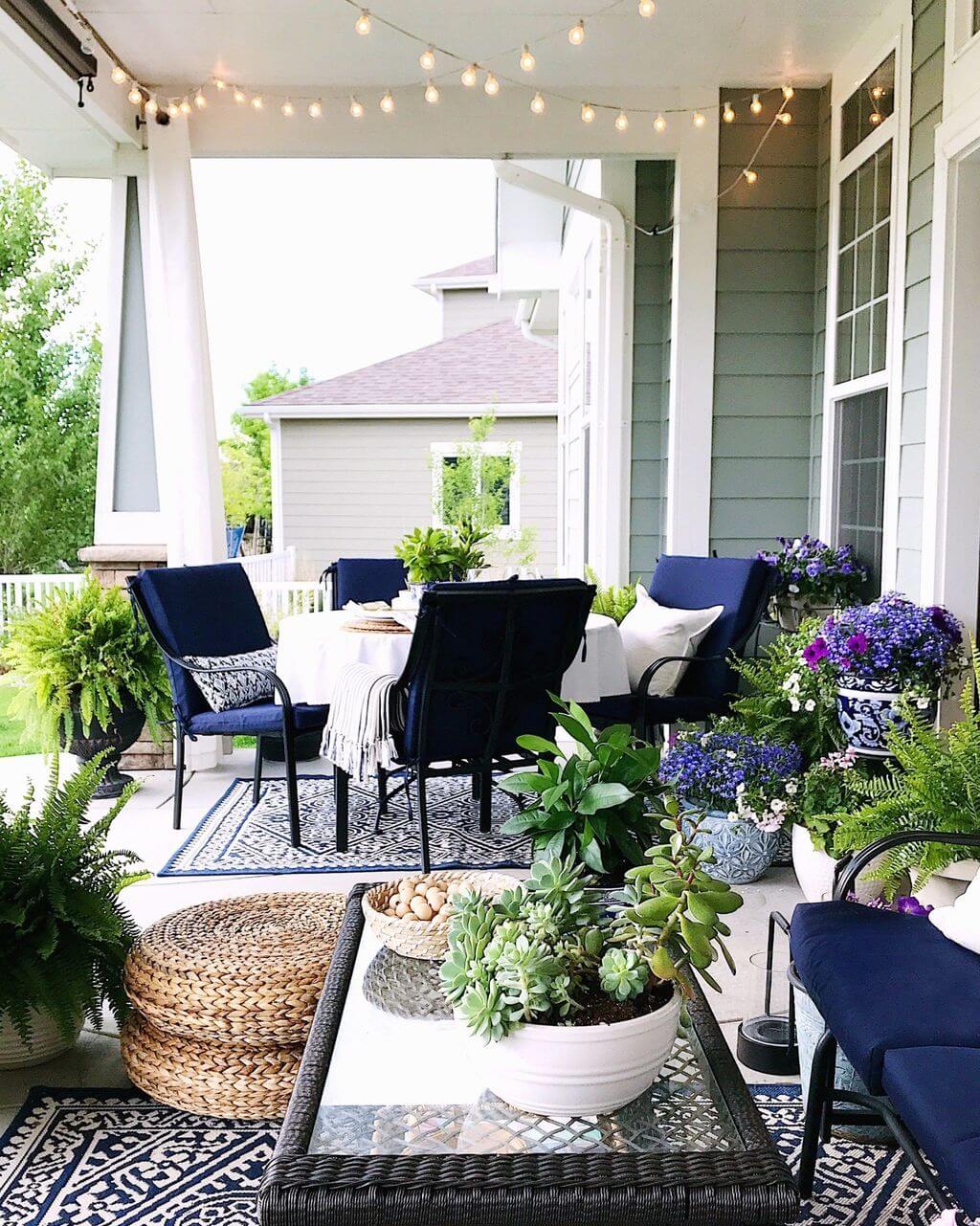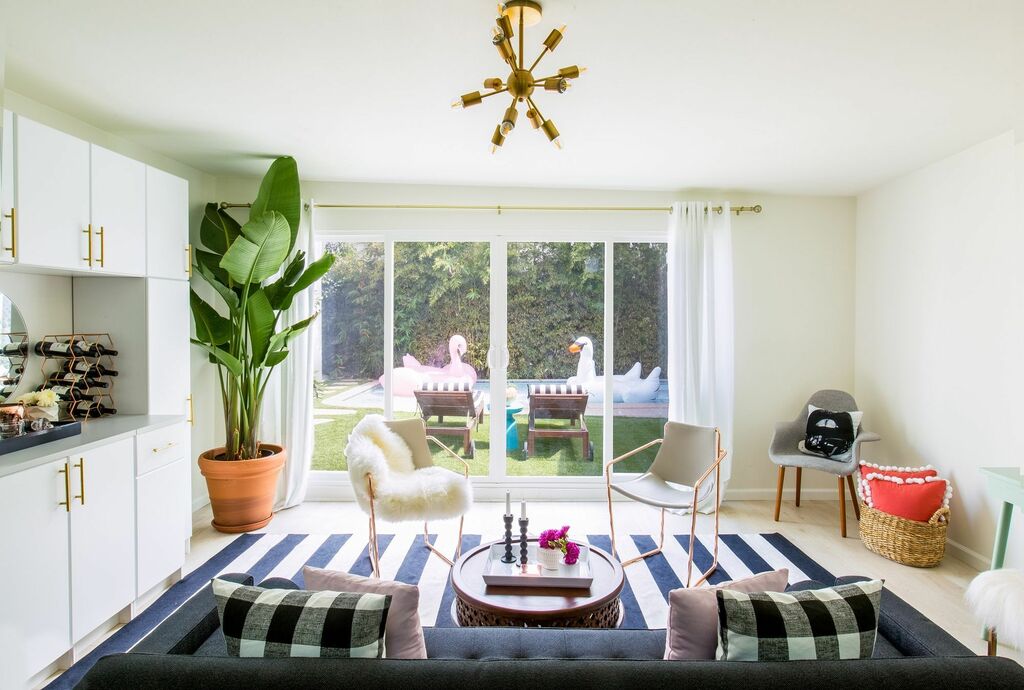 While you're busy decorating your interiors, don't forget about the outdoor areas. No spring decorations will be completed without decorating the outside area, such as your patio and backyard or deck. After all, they also deserve some love, right?
Add outdoor curtains, a few pillows, and some decorative pieces, and your outside area is ready! You can select a particular theme or go with multi-colored decors and create a perfectly fresh and flowy atmosphere.
Do you want to know more about the latest and trendy interior decor ideas? Read our previous blog on Dining room trends 2023 and make your space spring-ready with all the ideas.
Happy Spring!
So which spring decor idea you liked the most? I'm pretty sure you like all of them. Include pastel accents, straight-from-your-garden seasonal centerpieces, and cheery spring colors in your decor, and you'll be surprised by the transformation. Even just with some real or handmade flowers, you can actually create an elegant but simple decor look. Trust me, it won't break the bank and will last all season long!
I hope these interesting and colorful spring decor ideas will help you freshen up your spaces for the new season. If you find this blog helpful, do share it with your friends and family. Let them make their house look magnificently stunning for the season!
In case you missed it!