Quonset Hut Homes: Top 8+ Design Ideas for a Tiny House
Do you want to live in a cute and cozy home? Quonset hut homes will be perfect for you. Previously these types of structures were used in outdoor storage sheds or mechanical equipment storage. However, these days they've become one of the coziest places to live. 
Gone are the days when people used Quonset homes only as a metal house or airplane hangar, now once again, they've been gaining popularity among the eco-friendly and DIY crowds but in the form of living space. 
You might be wondering why Quonset hut homes are so popular? What's the reason behind this? ? The reason why everyone is crazy about Quonset homes is that they're extremely affordable, durable, and distinctive!   
Today in this blog, we're going to tell you everything about Quonset hut homes. From the history of Quonset hut, key features to various models, and some cool Quonset hut homes ideas, we've included everything. So keep on reading and know amazing facts about this unique type of housing style.
These homes can be erected quickly and provide a solid, secure, long-lasting solution for most housing needs. Though they were originally constructed as drab, drafty military structures, however now these buildings can provide first-rate comfort if adorned with modern amenities and creatively decorated. Let's know more about this amazing house type.
What is a Quonset Hut?
Quonset hut homes are semicircular prefabricated structures made from corrugated steel. They have a basic and simple metal shelter in a semi-cylindrical shape with end walls. 
Today, Quonset huts are also made from lightweight galvanized steel structures, and you can see these houses everywhere in the states. These prefabricated metal buildings provide a wide variety of living and storage purposes.
Do you know that these types of huts were first developed in the United States in 1941? Yes, Quonset hut homes were initially developed during the Second World War as housing units and storage facilities for US Navy troops. Pretty fascinating, right? Let's know more about their unique and long history.        
History of Quonset Hut Homes 
Quonset hut homes were first developed or constructed during the Second World War. At that time, the US took over the island of Guam; the construction started to transform the island into a strong military base. Roughly 170,000 huts were built at that time. 
They were named "Quonset huts" after their first assembly site, Quonset Point (Davis Ville Naval Construction Battalion Center), in the town of Davisville, Rhode Island. 
The word "Quonset" is derived from an Algonquian word used to indicate a "small, long place."
In order to cater for the sizable arrival of troops, the United States Navy needed lightweight, easy-to-assemble structures that could be shipped anywhere. That's when Quonset huts come into the picture. 
These huts were constructed to imitate British Nissen huts, which were introduced in 1916 by Major Peter Norman Nissen. These huts were used as barracks and other military structures during the First World War. Later they immediately get popular in the United States, Canada, Australia, and South Africa. 
At that time, the standard measurements of Quonset huts were 16 feet x 36 feet with an 8-foot radius. After the war, these huts were sold off to the public, and many people turned them into storage buildings, shops, and homes. 
Models of Quonset Hut Homes 
Nowadays, there are Quonset hut home kits available in the market as well as online. They come in three different shapes so that you can select the one according to the climate of your area and aesthetic preferences. 
Here are various types of models:  
Q Model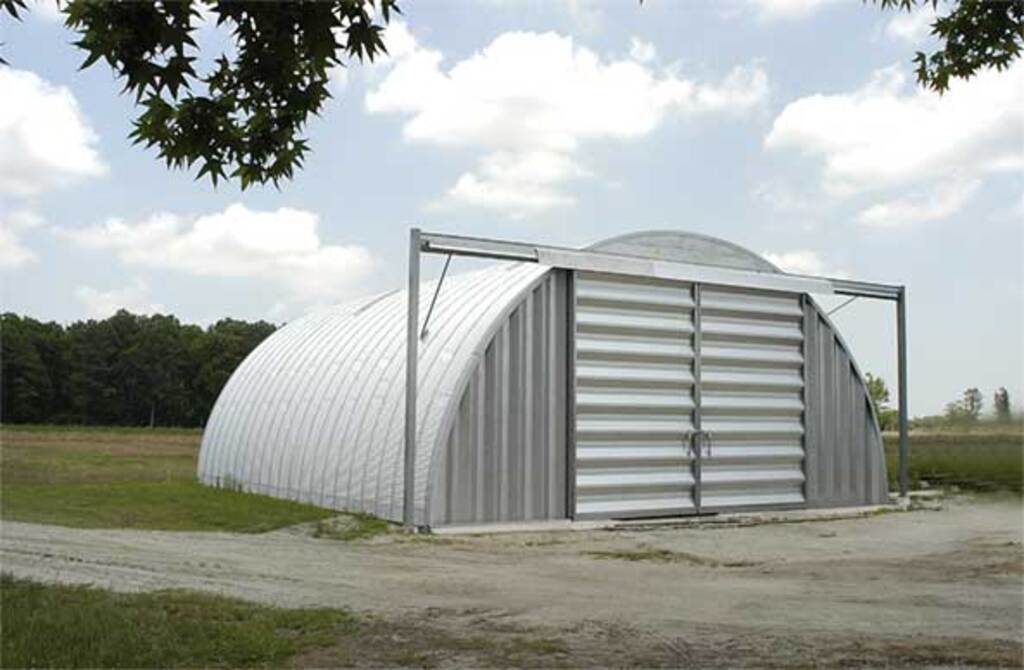 Source: greatamericansteel.com
This model has a traditional full arch and looks like a military-style building, or you can say it resembles the alphabet Q. It has a hemisphere shape with a small entrance, and the overall design is more focused on maximizing structural integrity.  
The structure width of this model comes in a range from twenty feet to a hundred feet. Plus, it is the cheapest model among all the other Quonset homes models.
S Model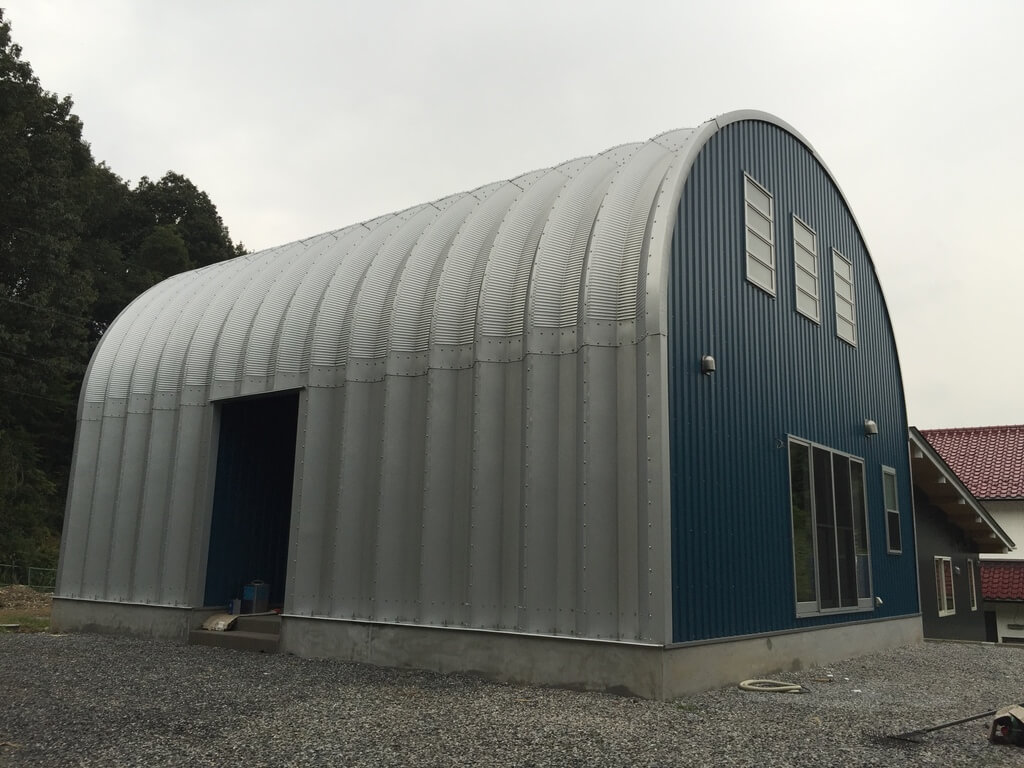 Source: pioneersteel.com
This model has high, straight sidewalls with arched roofs. In short, it looks like an igloo. If you live in snowy and rainy regions, S Quonset hut will be perfect for you. The arched roofs will help you shading away snow and water easily from the roof. Due to high sidewalls in this type of Quonset hut, you'll get more vertical and interior space as compared to the Q model. 
A/P Model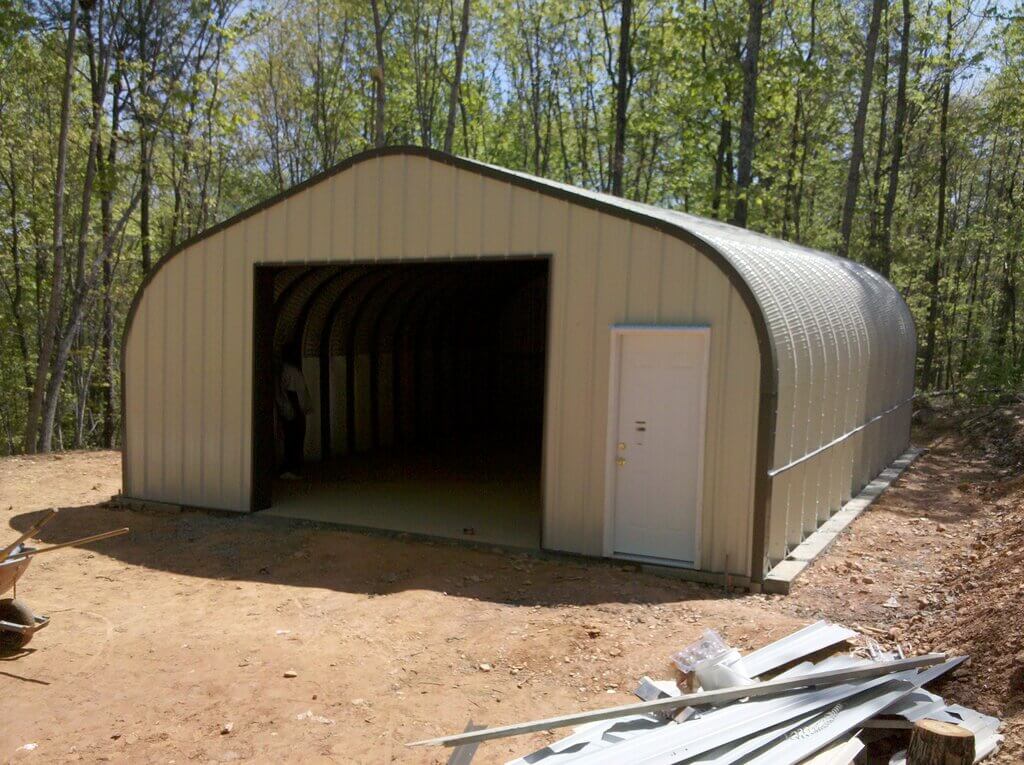 Source: powerbiltbuildings.com
A model and P model look pretty similar to each other. In fact, many companies offer A/P model Quonset hut kits or models. They're largely straight and angled slightly inward. They also have a slight peak in their roofs, which creates an arching shape.   
7 Stylish & Trendy Quonset Hut Homes Ideas in 2023
Are you planning to build a Quonset hut home? Or want to see some latest Quonset hut interior designs and ideas? Below are some of the cool Quonset Hut Homes Ideas and plans. You can take inspiration from them and build and decorate your own Quonset hut. 
Let's take a look, 
1. Traditional Quonset Huts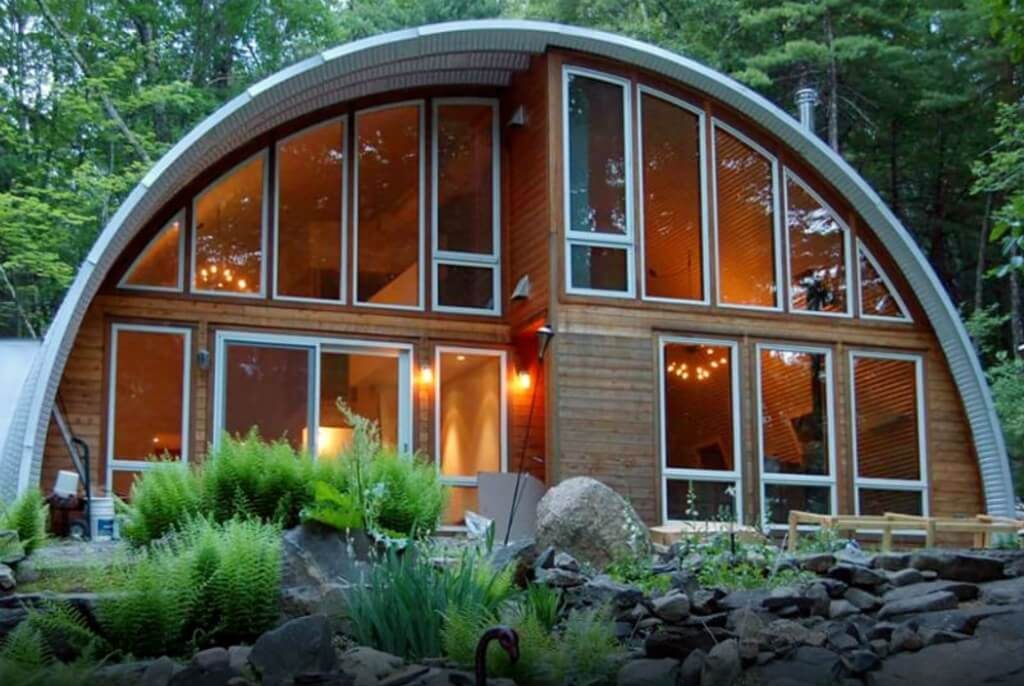 Source: steelmasterusa.com
For those who like to live in an old house and love the aesthetic, this traditional home will be the perfect choice for you. Only the exterior of this hut looks old, but it has a beautiful interior. You can put or equip your hut with modern amenities and enjoy a comfortable and relaxed living space. 
2. Modern Quonset Hut Homes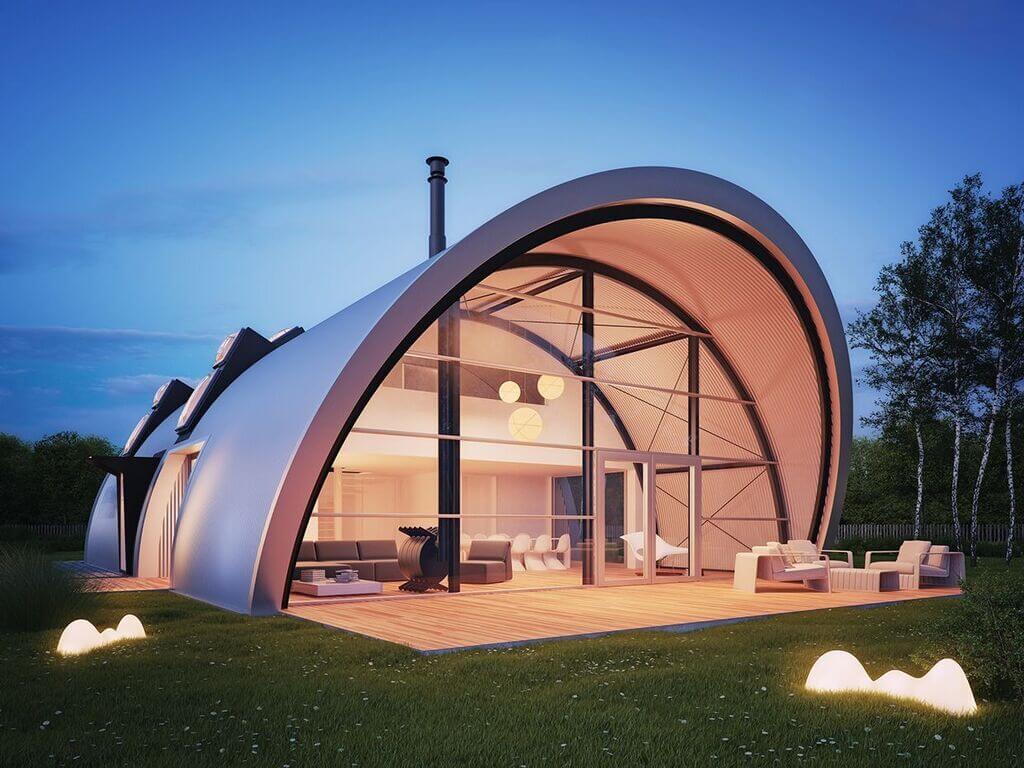 Source: farmfoodfamily.com
This modern Quonset hut house interior and exterior both are contemporary in style. The decor has simple color combinations, yet they look attractive and interesting. 
For the Quonset hut insulation, high-quality materials have been used in this house that also make the home warm and cozy. The expansive glass windows look ultra-modern and also let natural light in and fresh air circulate. These houses are expensive as compared to other homes but surely worth all the cost.  
3. Desert Themed Quonset Huts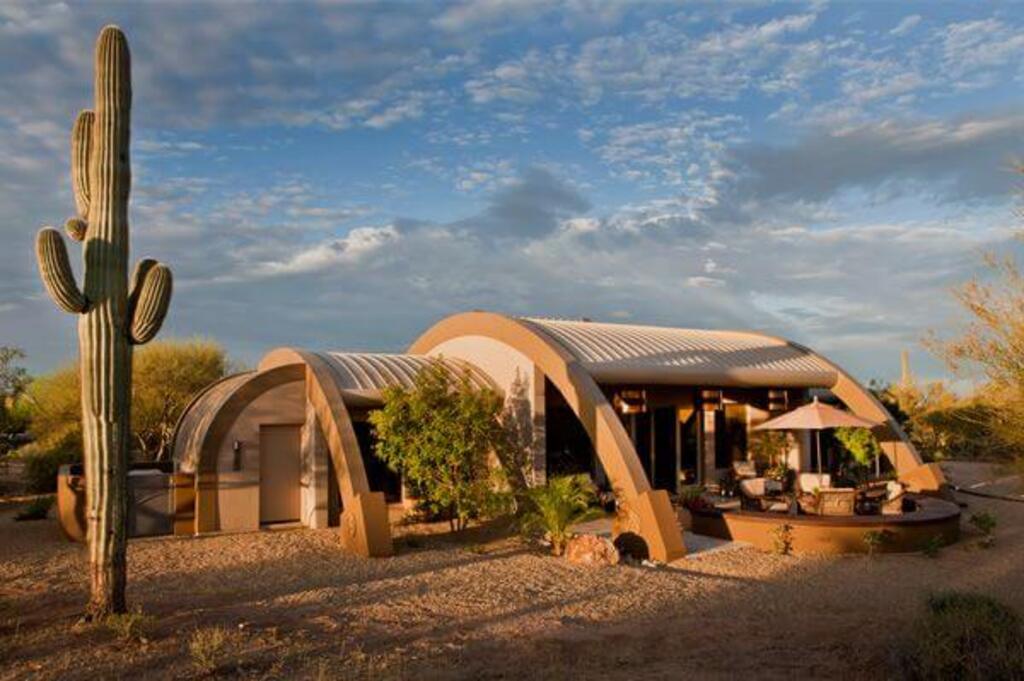 Source: farmfoodfamily.com
Do you live in desert areas? If yes, this type of Quonset home will be ideal for you and your family. These types of structures are made from special materials and have different designs from the other models. 
These Quonset homes are well known for their excruciating heat and their unique design plans that make them work even in the desert.
4. Wood-Based Quonset Huts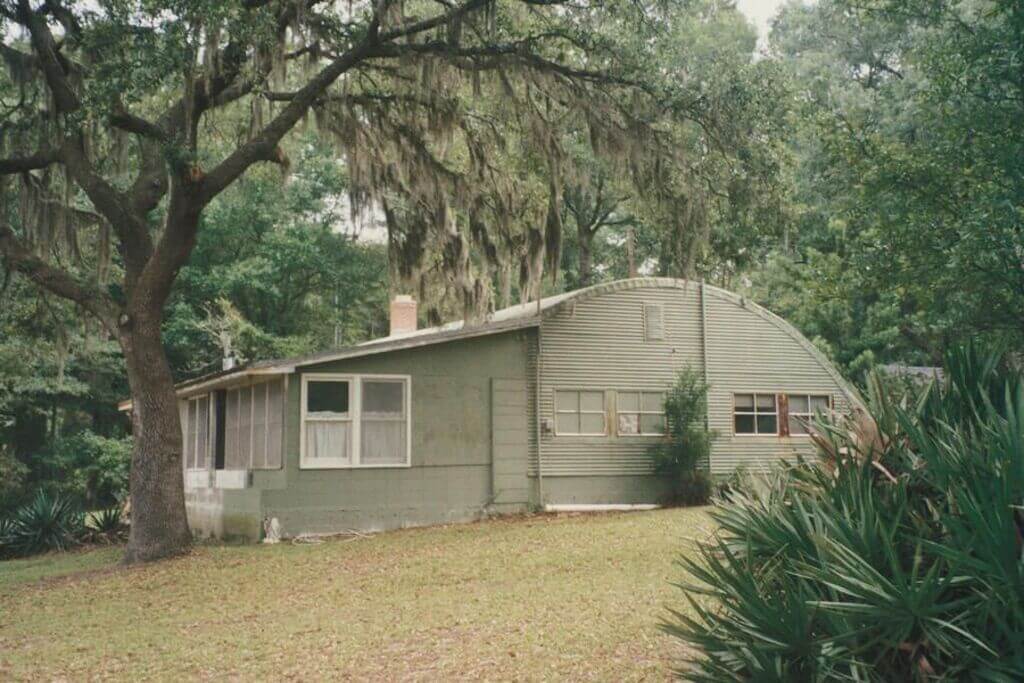 Source: pinimg.com
Mostly the Quonset huts are made from galvanized steel or metal, but there are still some houses around the countryside that are made of wood. The benefit of these types of homes is that you can change the design as per your taste and style. Decorate the interiors and get the best visuals with an entirely distinct experience.
5. Backyard Quonset Homes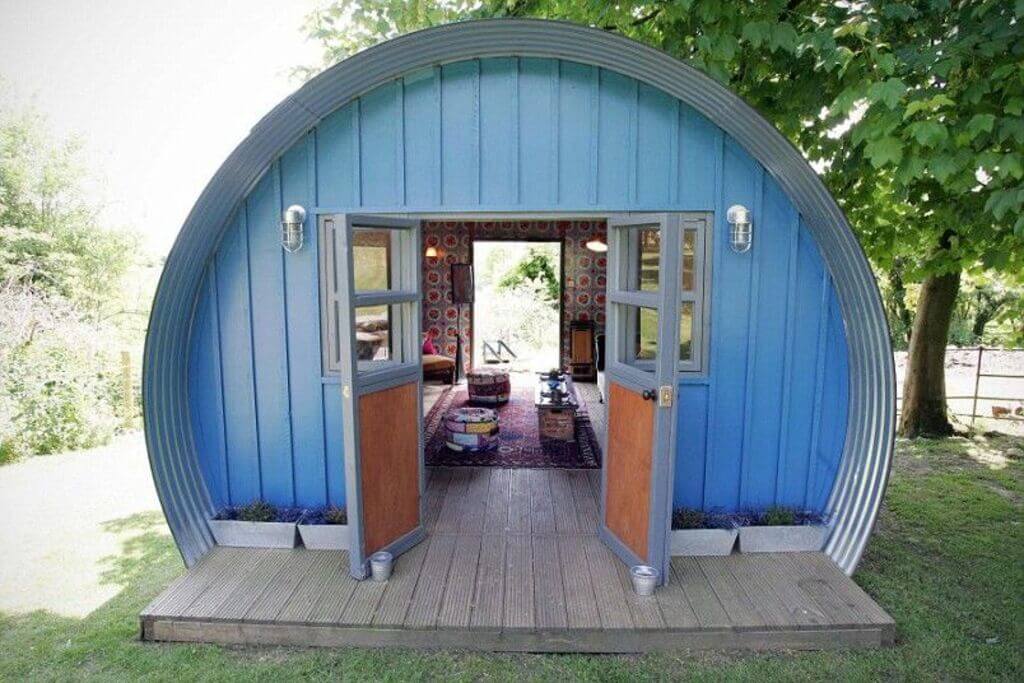 Source: farmfoodfamily.com
Yes, you can build a cute small home in your backyard. There are many stylish and attractive designs when it comes to these backyard homes. The best thing is that building a Quonset hut is also simple and quick. 
These days maroon and red are the most popular combination, or you can also select the colors according to your main building or house. 
Also Read: Rendezvous House: A Modern Private Residence in Teton Village, US!
6. Simplistic Quonset Homes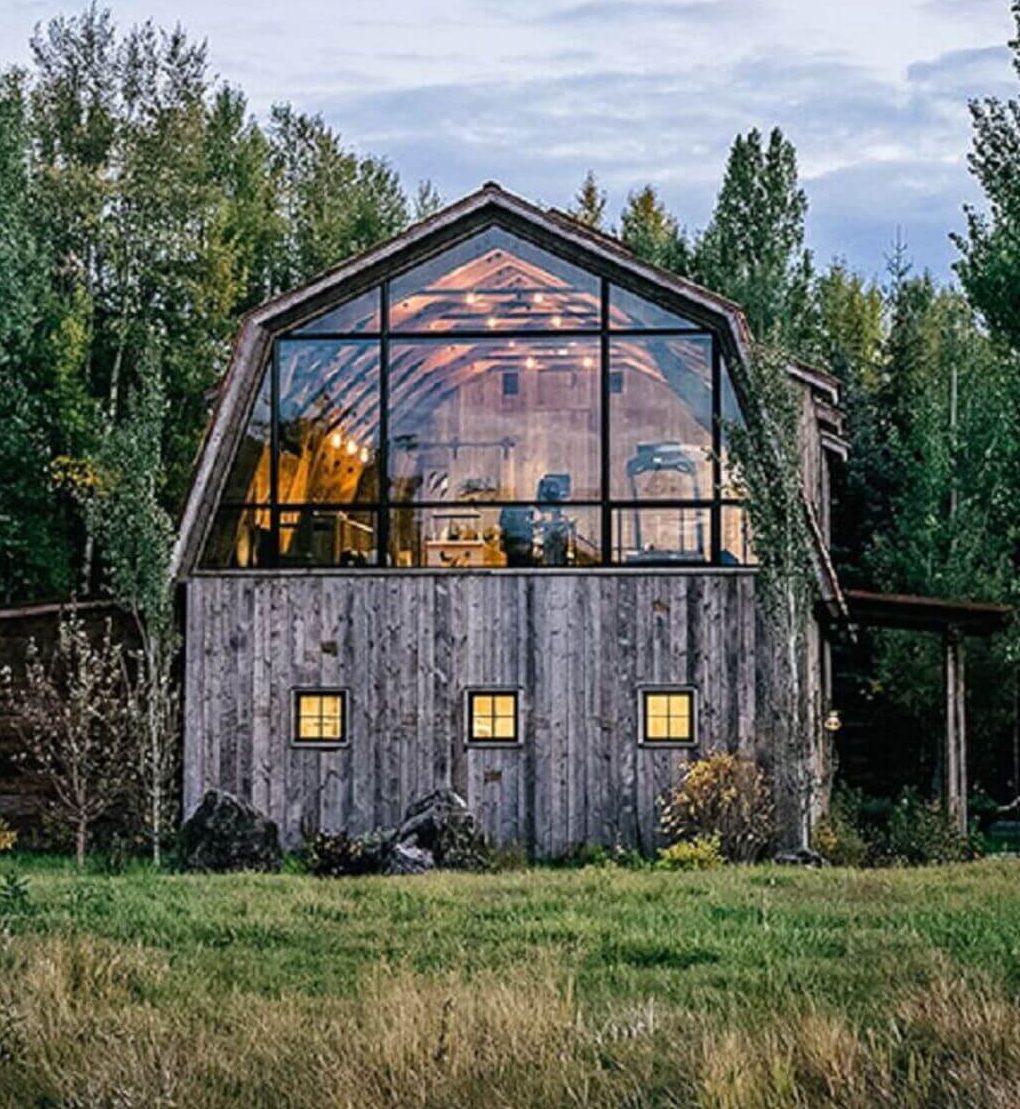 Source: pinimg.com
Look at this Quonset house plan, isn't it looking cute? This is a simple house design with no major exterior decors. The only key feature of this hut is these huge glass windows. 
These windows are specifically constructed in the middle part of the building so that the entire place gets good lighting. The choice is yours, whether you want to live in a simpler small Quonset hut home or not!  
7. Quonset Hut Homes with Stairs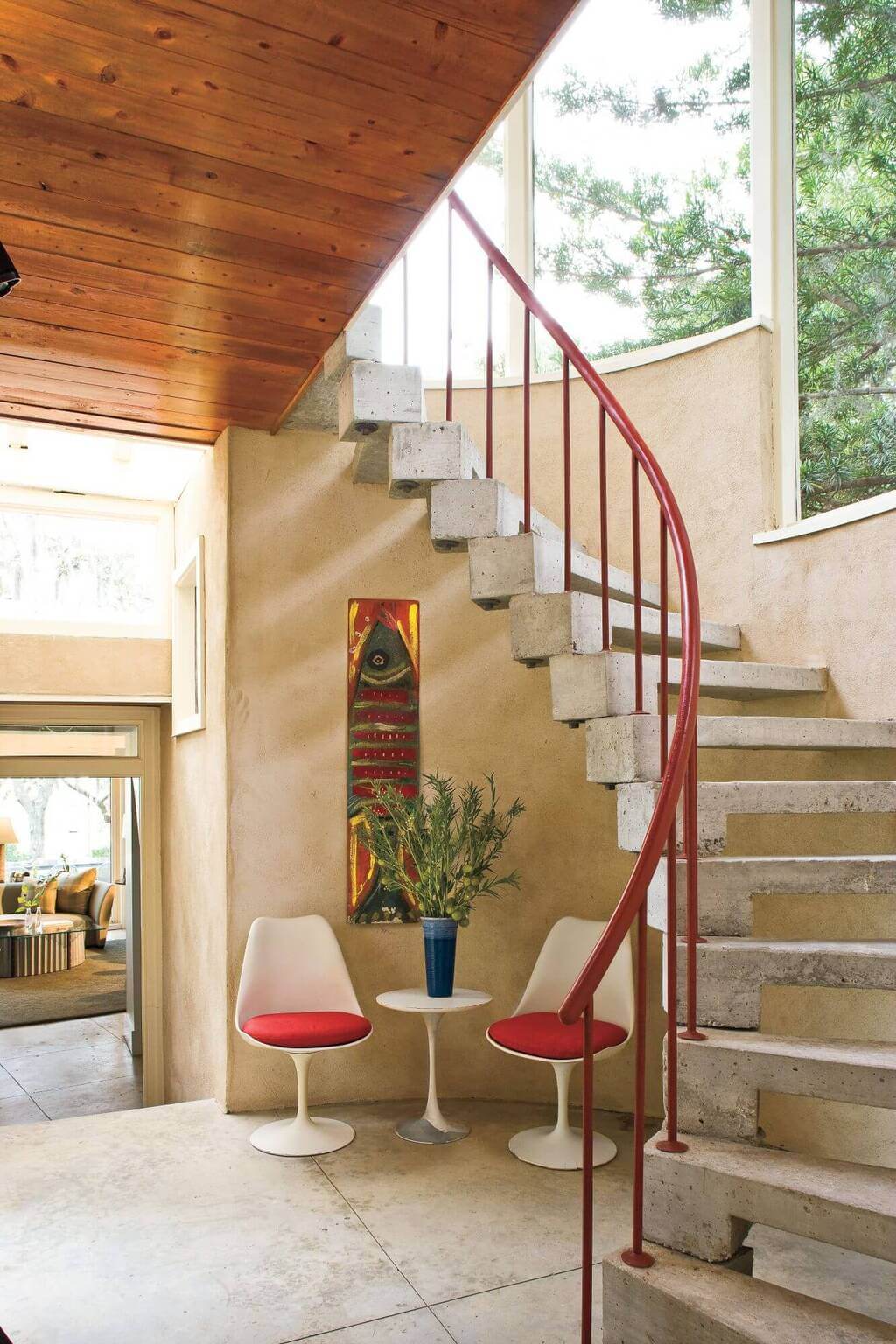 Source: farmfoodfamily.com
If you're looking for interior design ideas, look at this house. This home features solid stairs. You can simply add so much drama and detailing just by adding some stairs. Believe me, Stairs are a great way to customize your Quonset home, and it also increases the value of your property.  
8. Luxurious Interior Quonset Hut Homes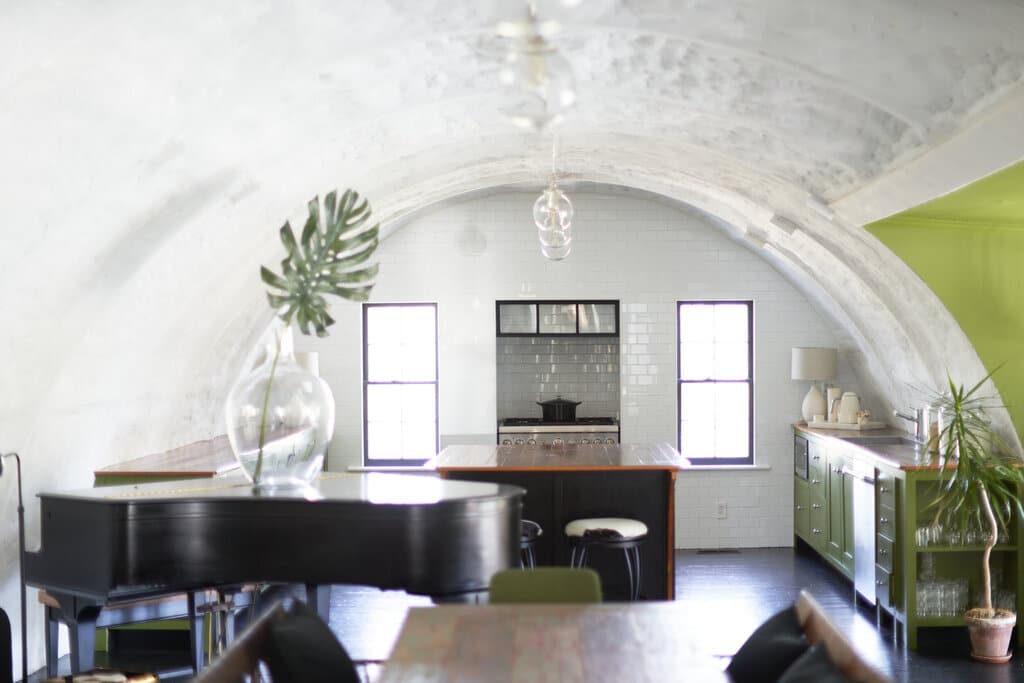 Source: squarespace.com
9. Spacious Interior Quonset Hut Homes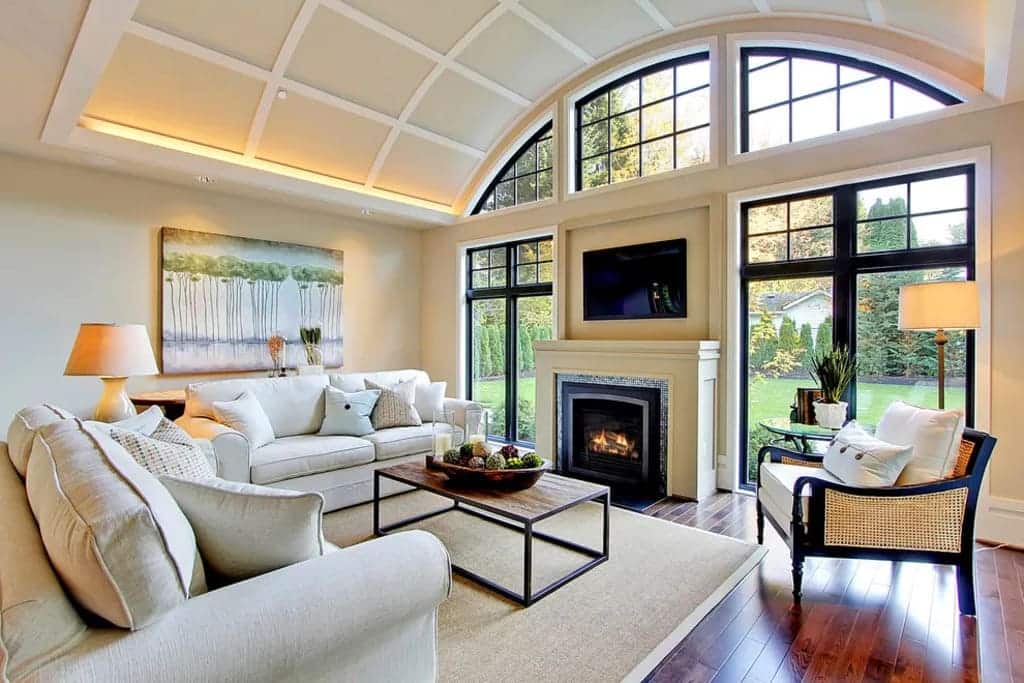 Source: thenateshow.com
Here are some more Quonset hut home interiors ideas for you: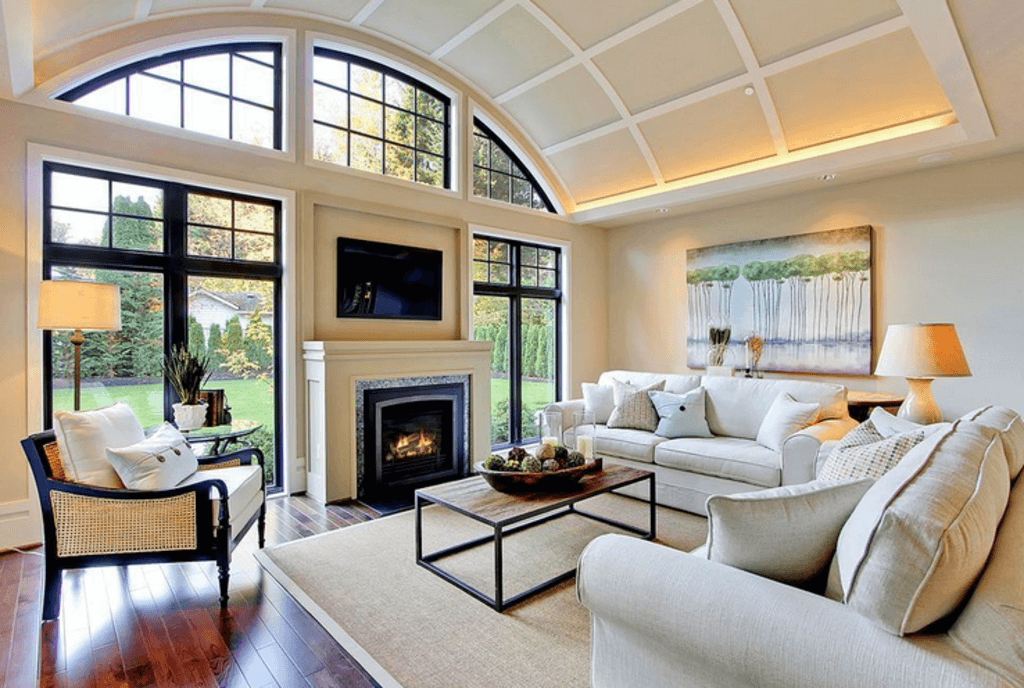 Source: pinimg.com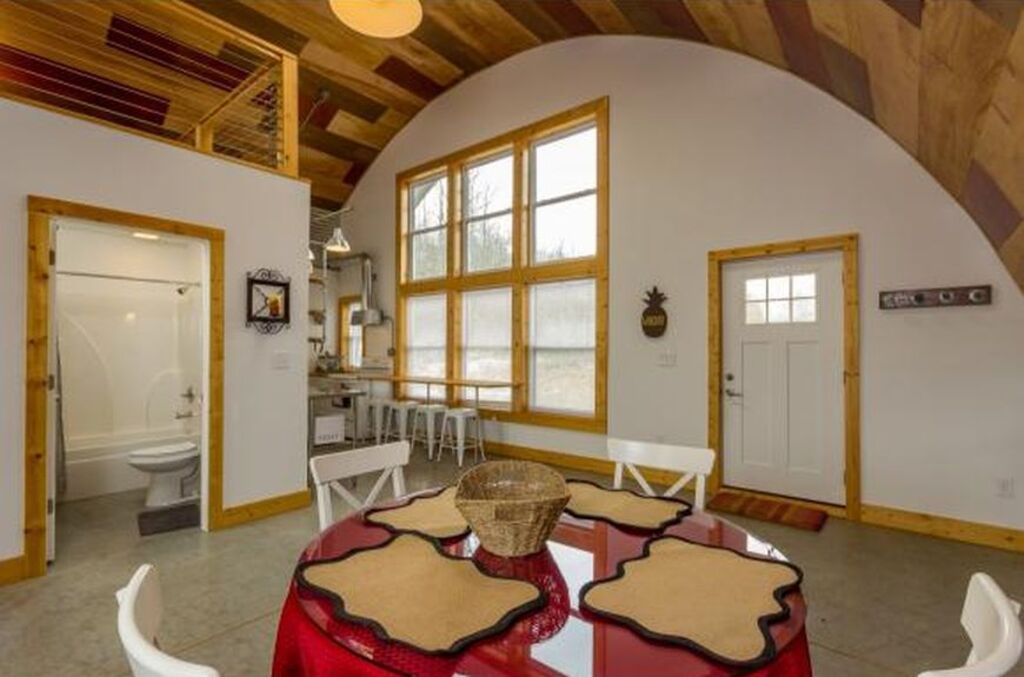 Source: steelmasterusa.com
Source: pinimg.com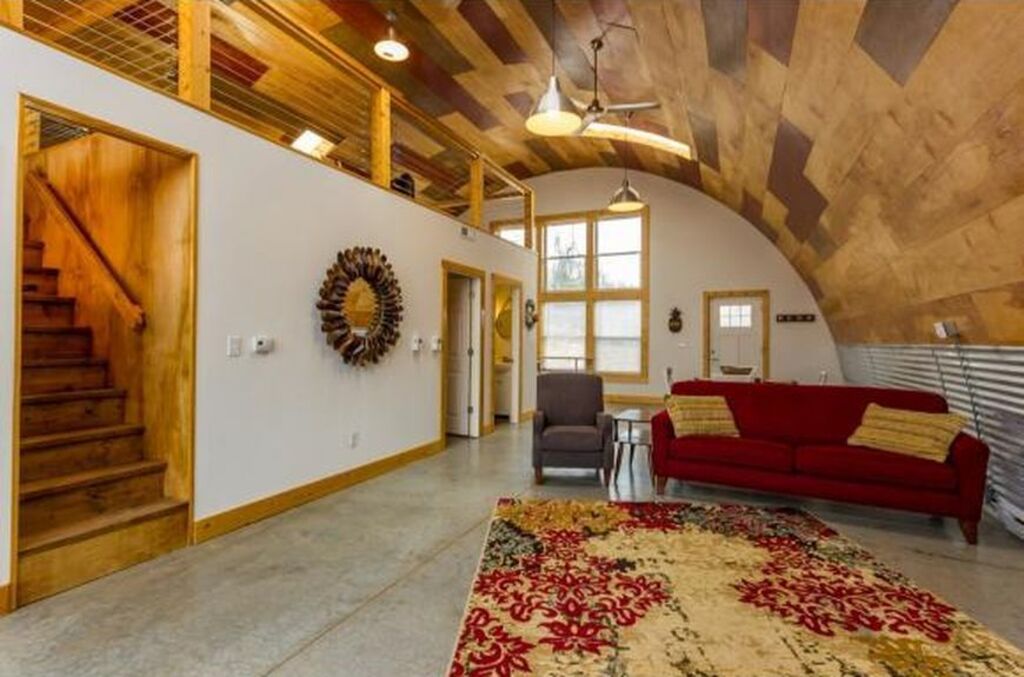 Source: pinimg.com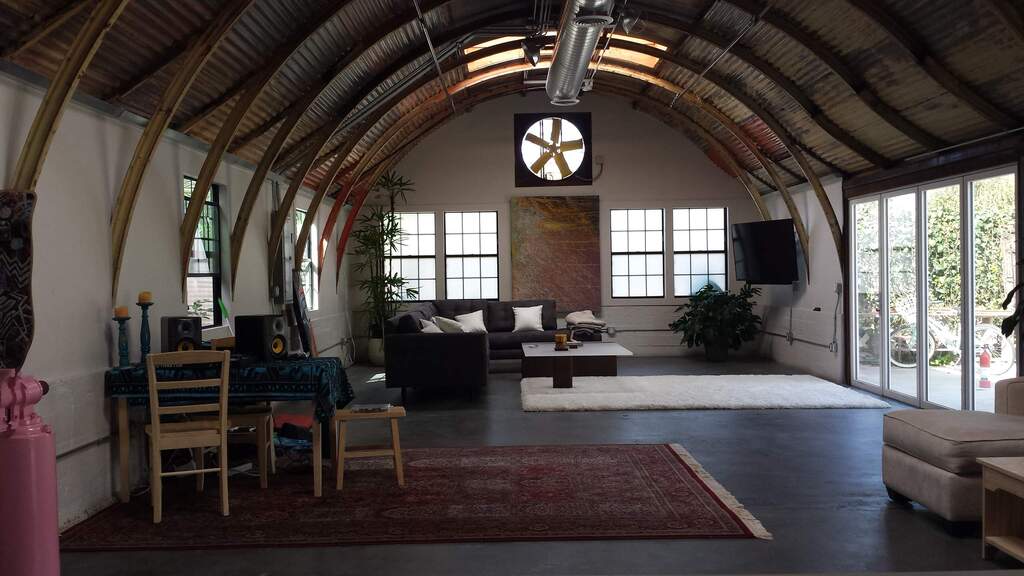 Source: hzcdn.com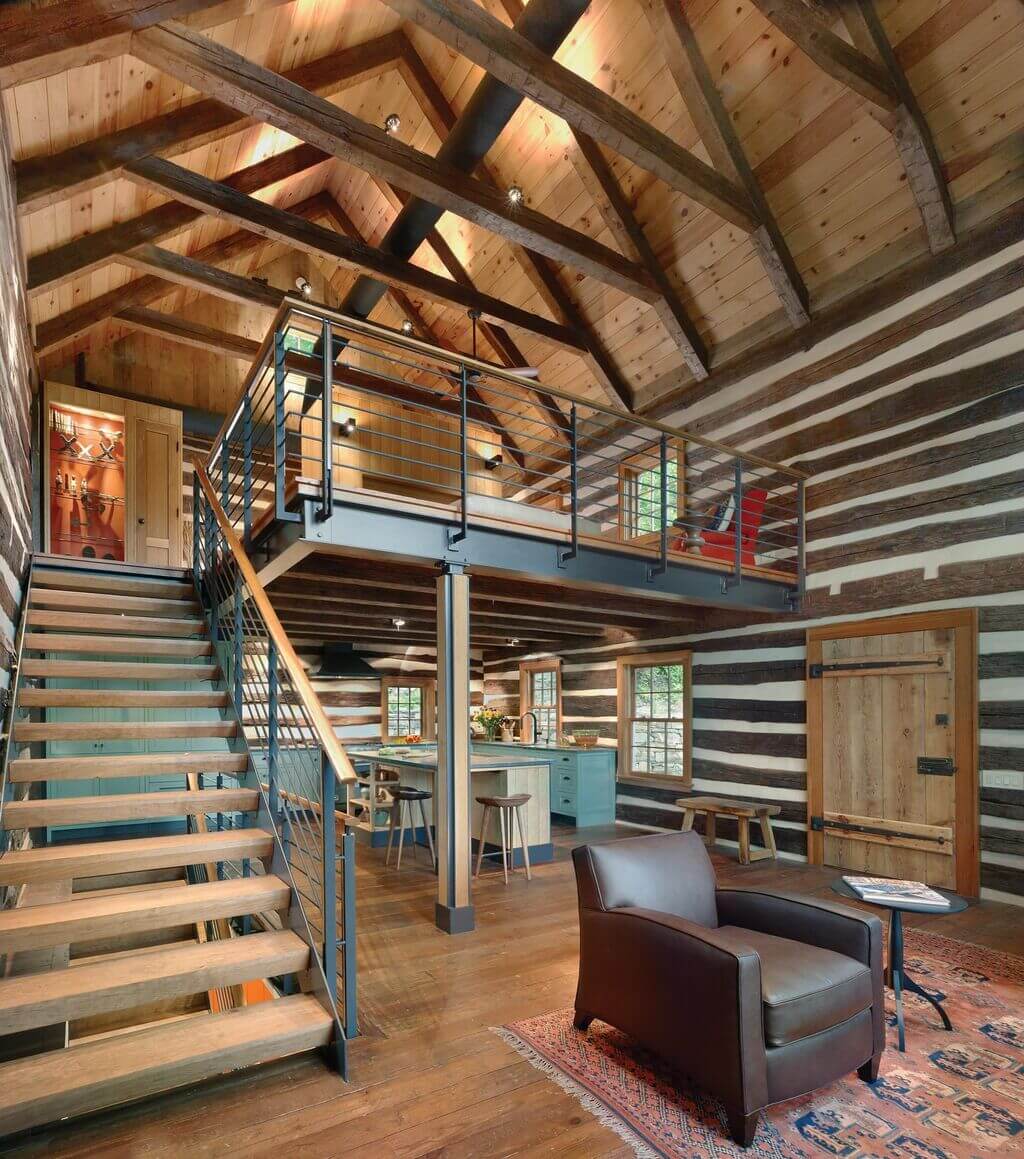 Source: pinimg.com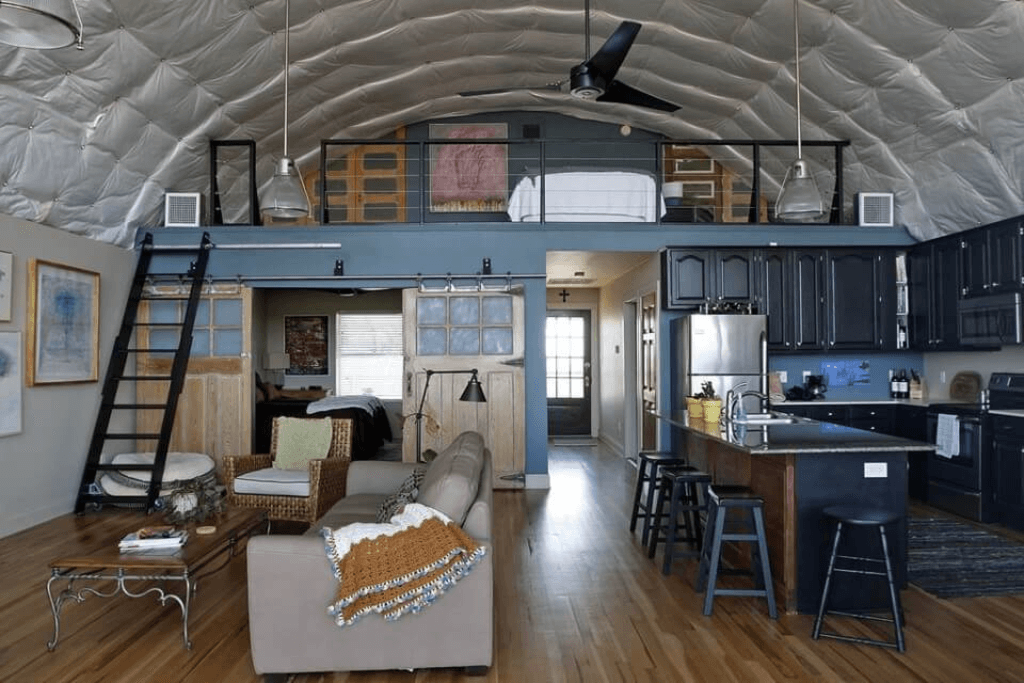 Source: pinimg.com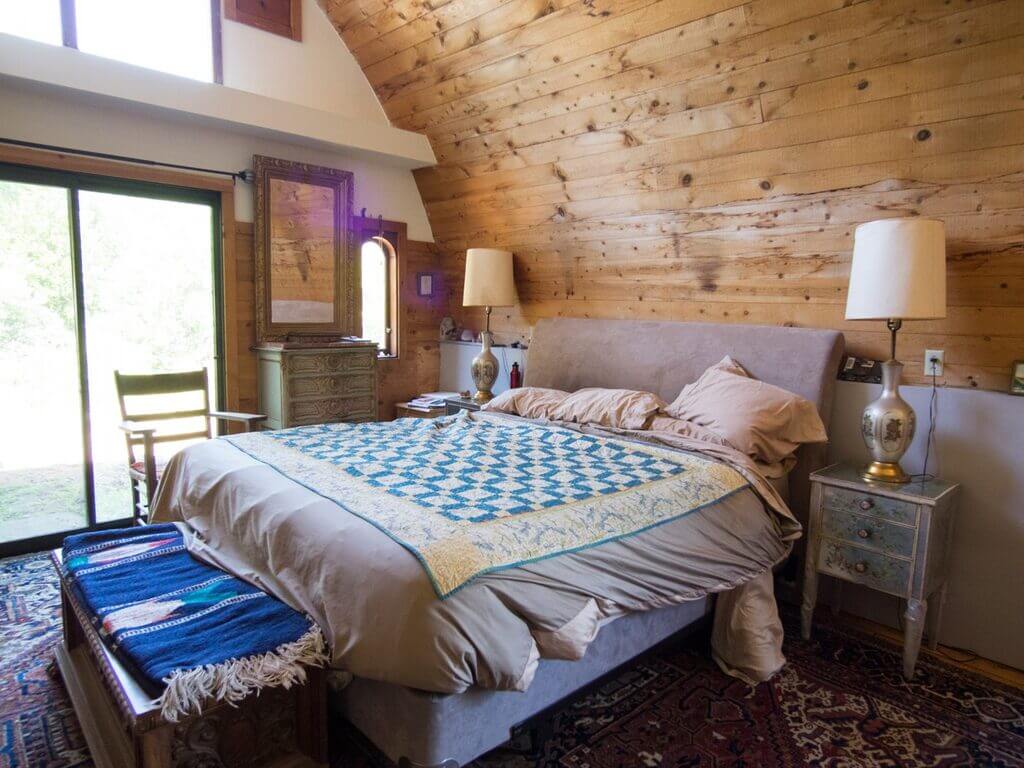 Source: shelterpub.com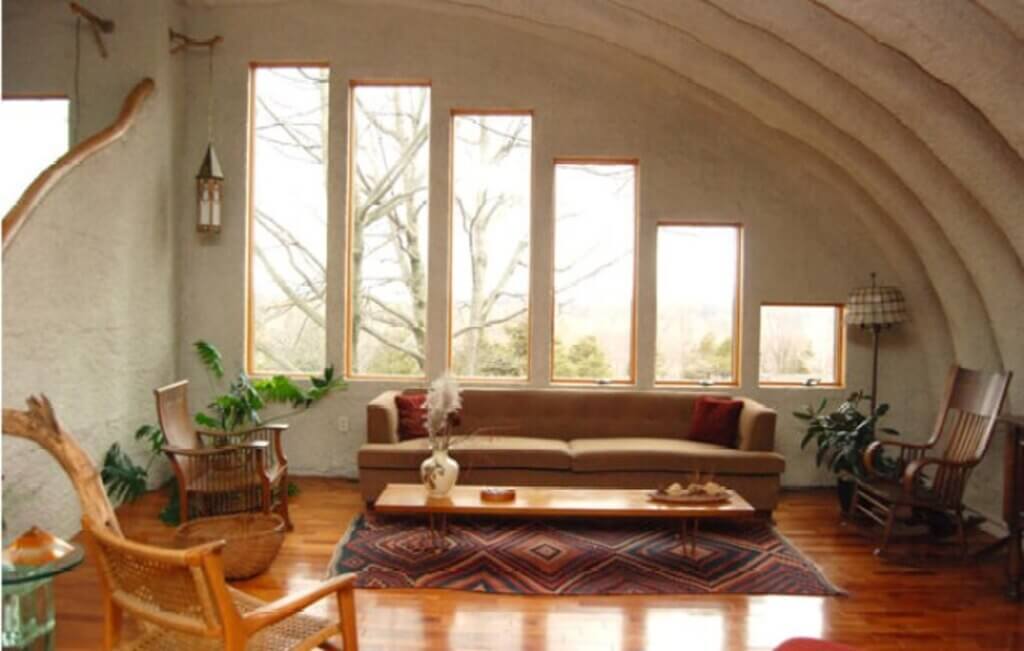 Source: cuethat.com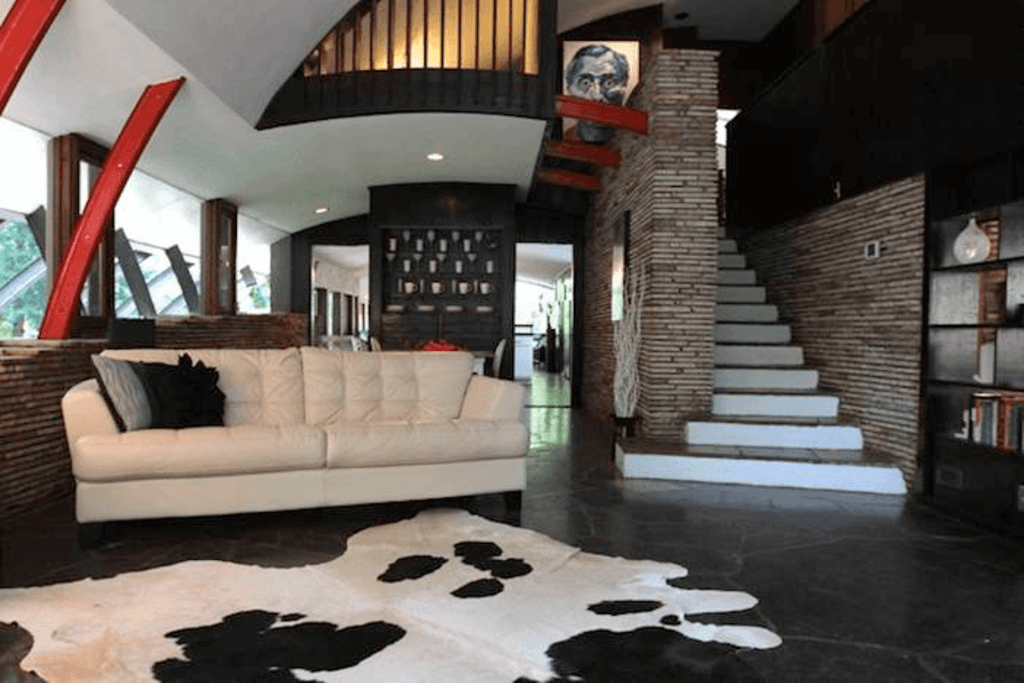 Source: midcenturymoderngroovy.com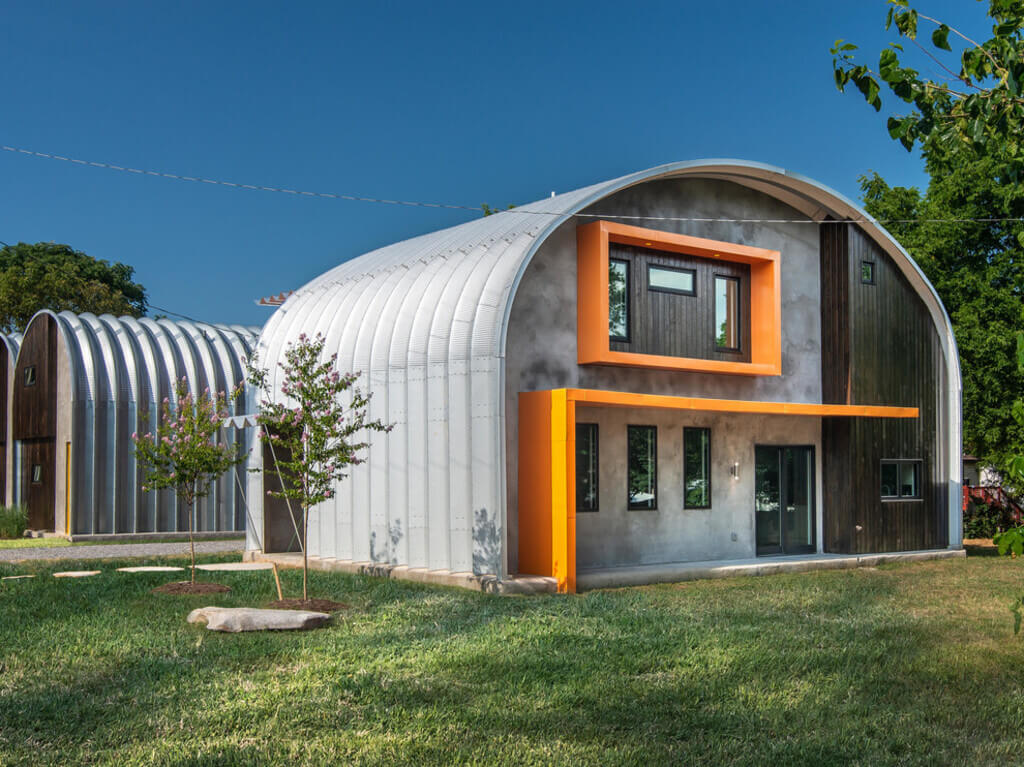 Source: hzcdn.com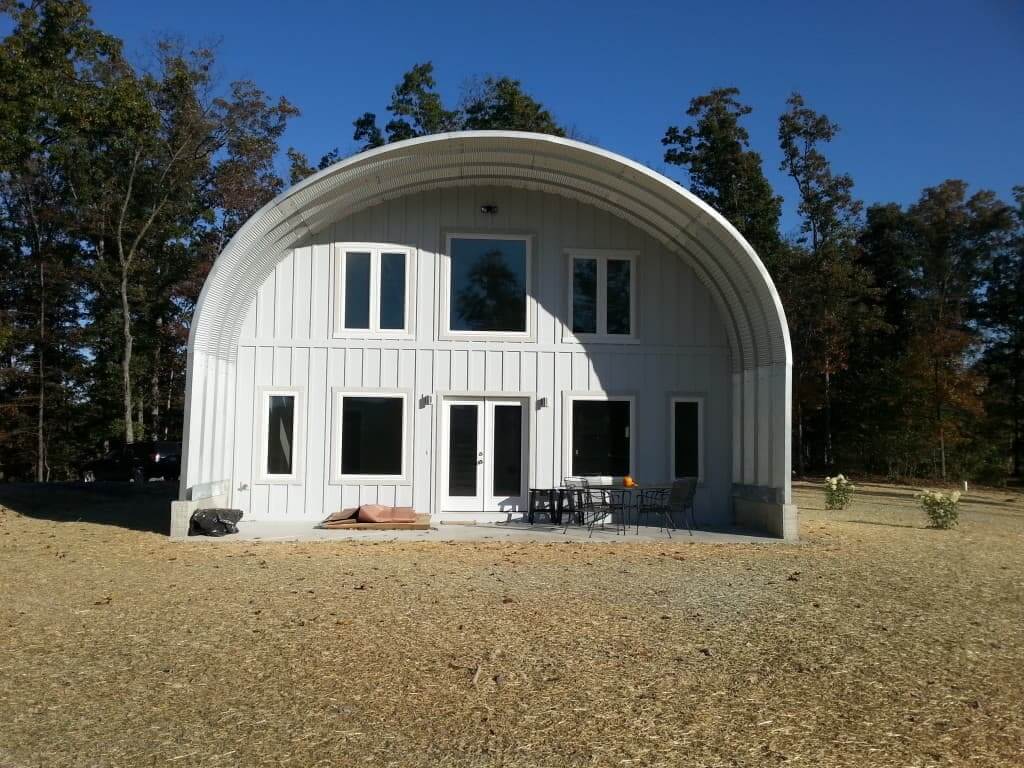 Source: millersresidential.com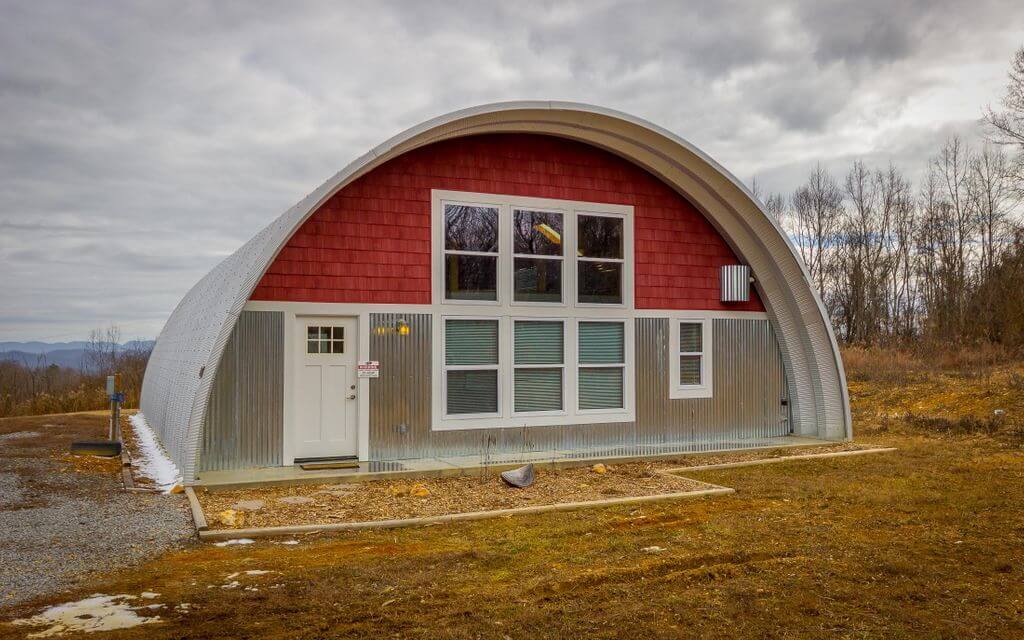 Source: landandfarm.com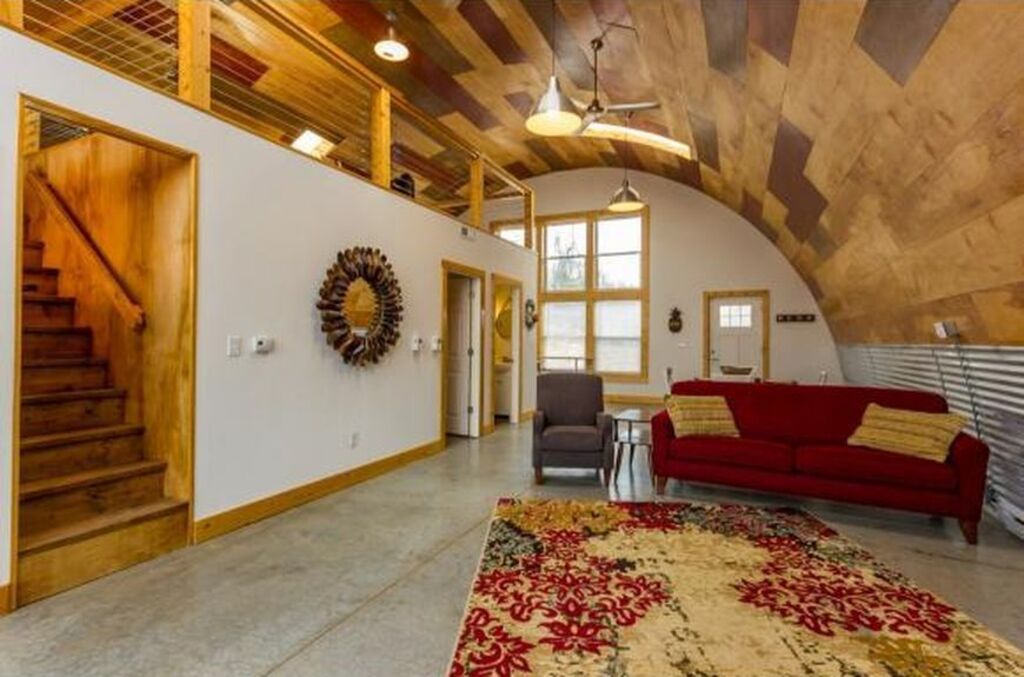 Source: pinimg.com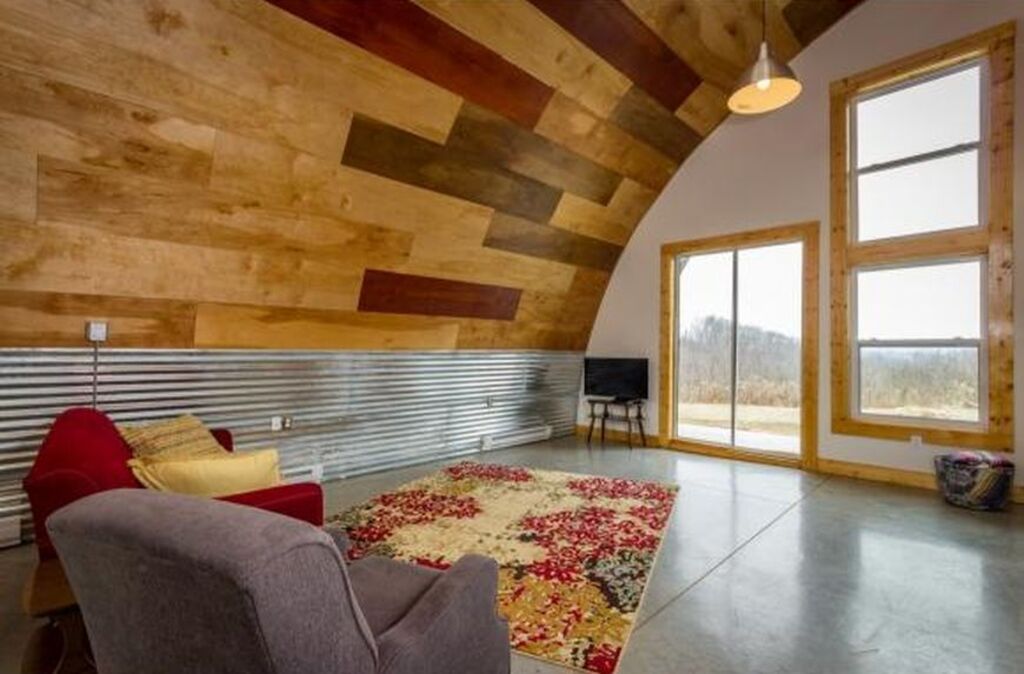 Source: pinimg.com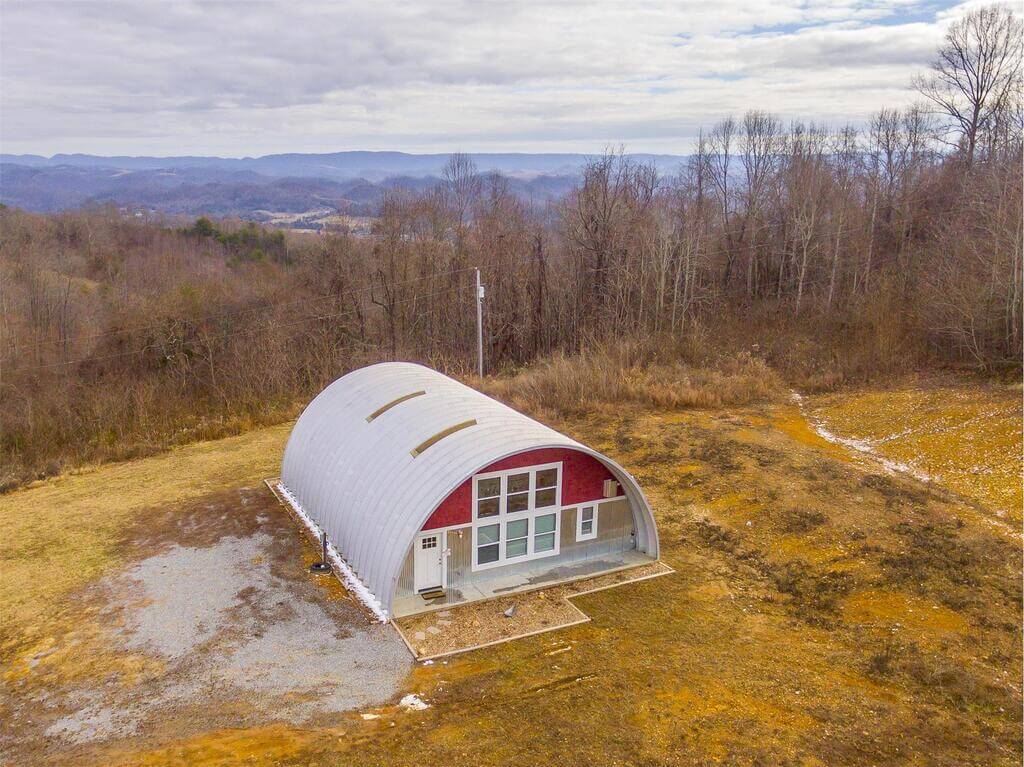 Source: windows.net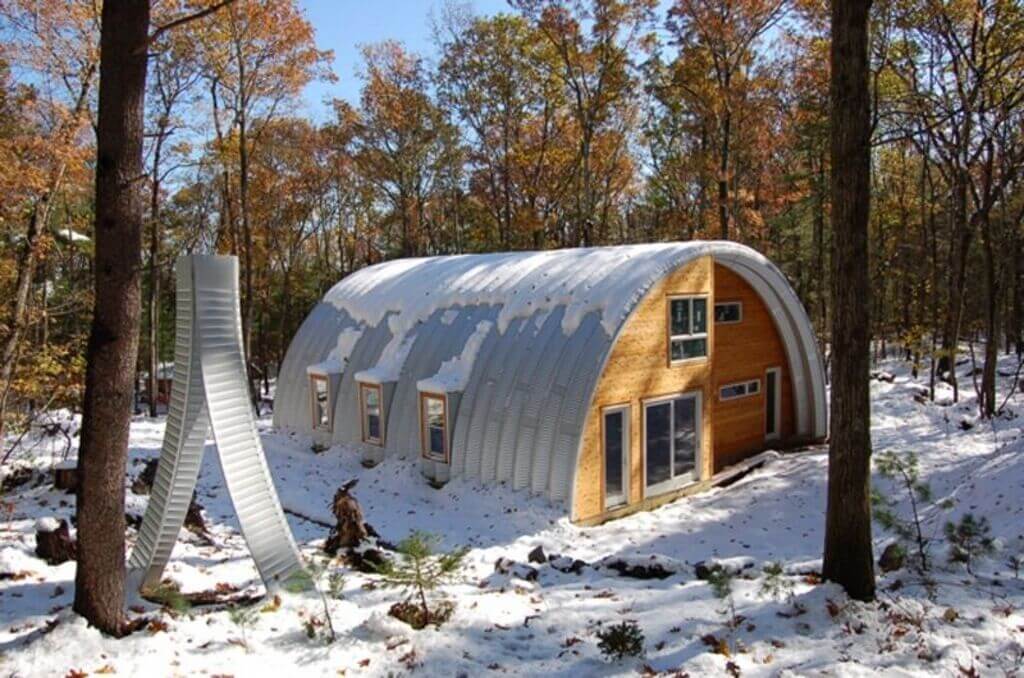 Source: pinimg.com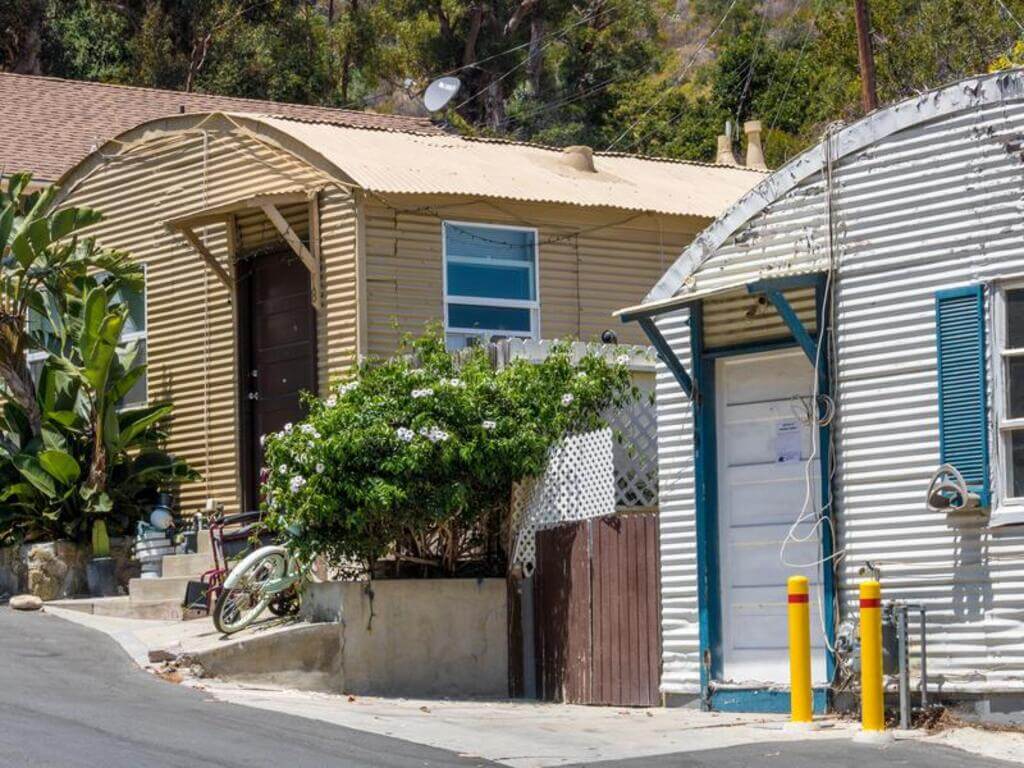 Source: workandmoney.com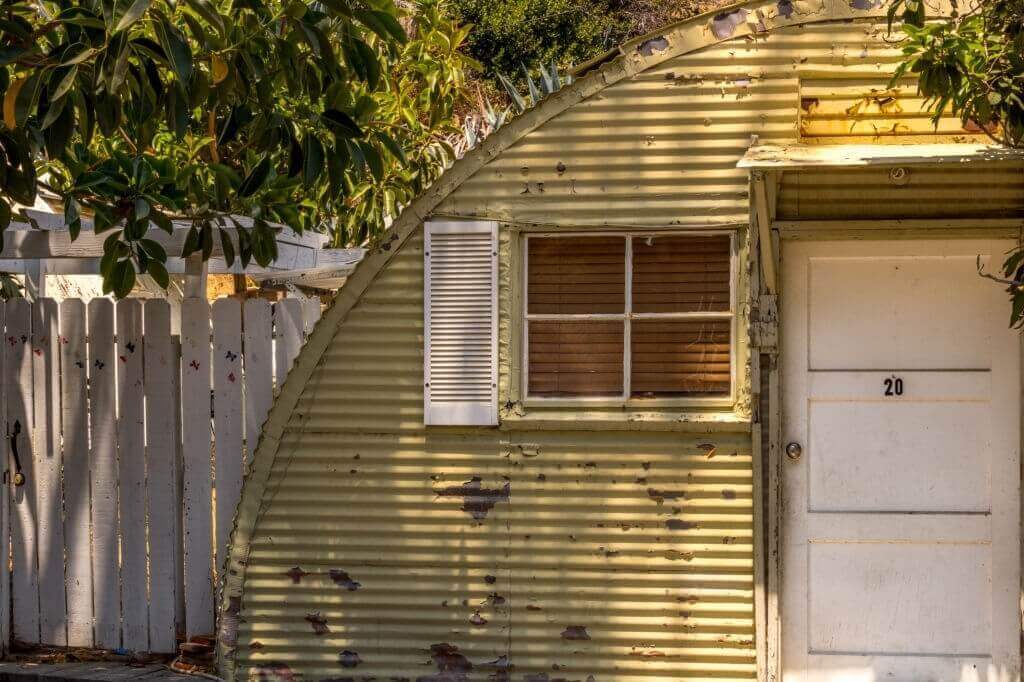 Source: farmfoodfamily.com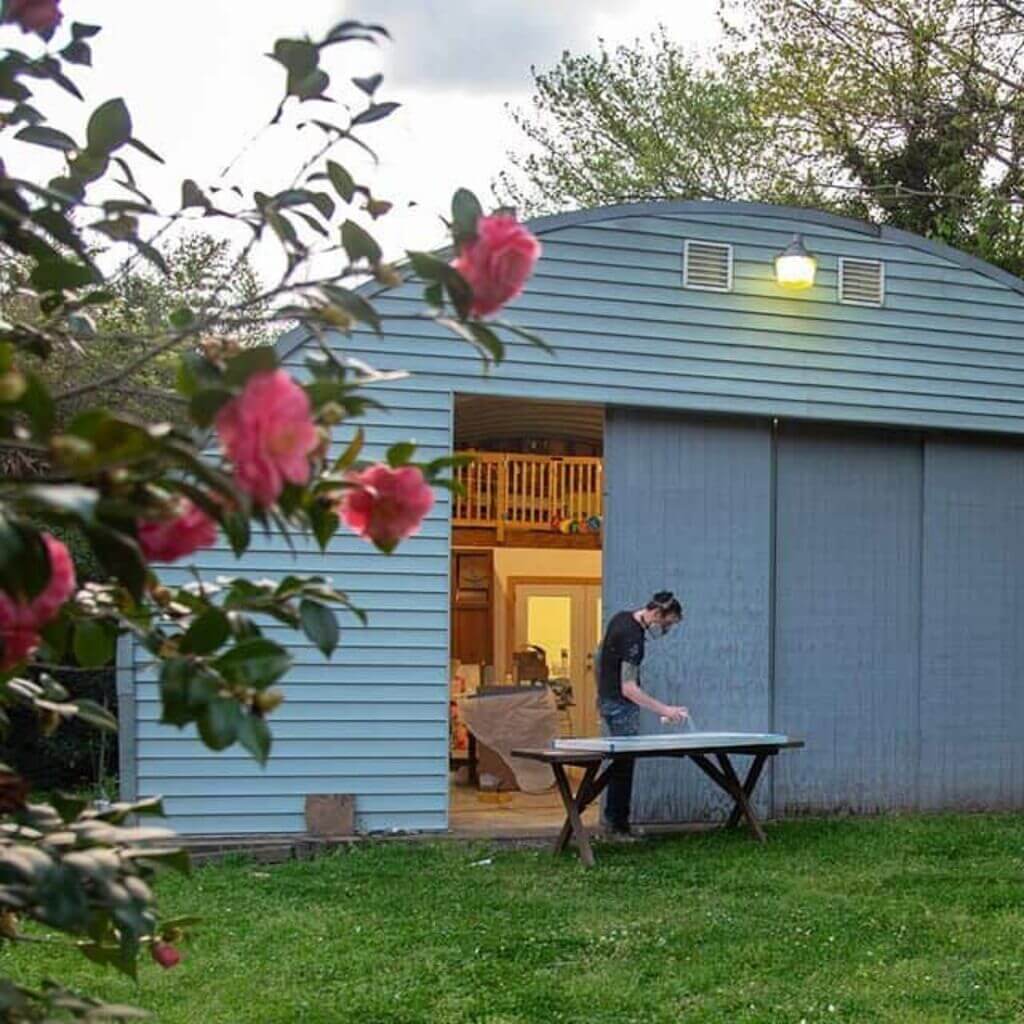 Source: pinimg.com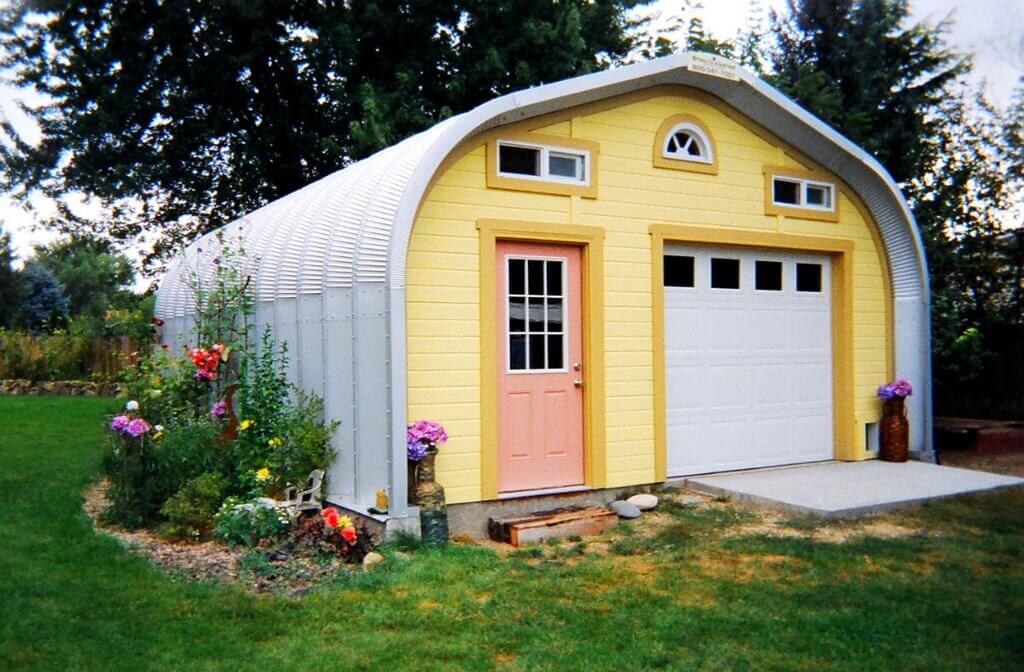 Source: stayathomemum.com.au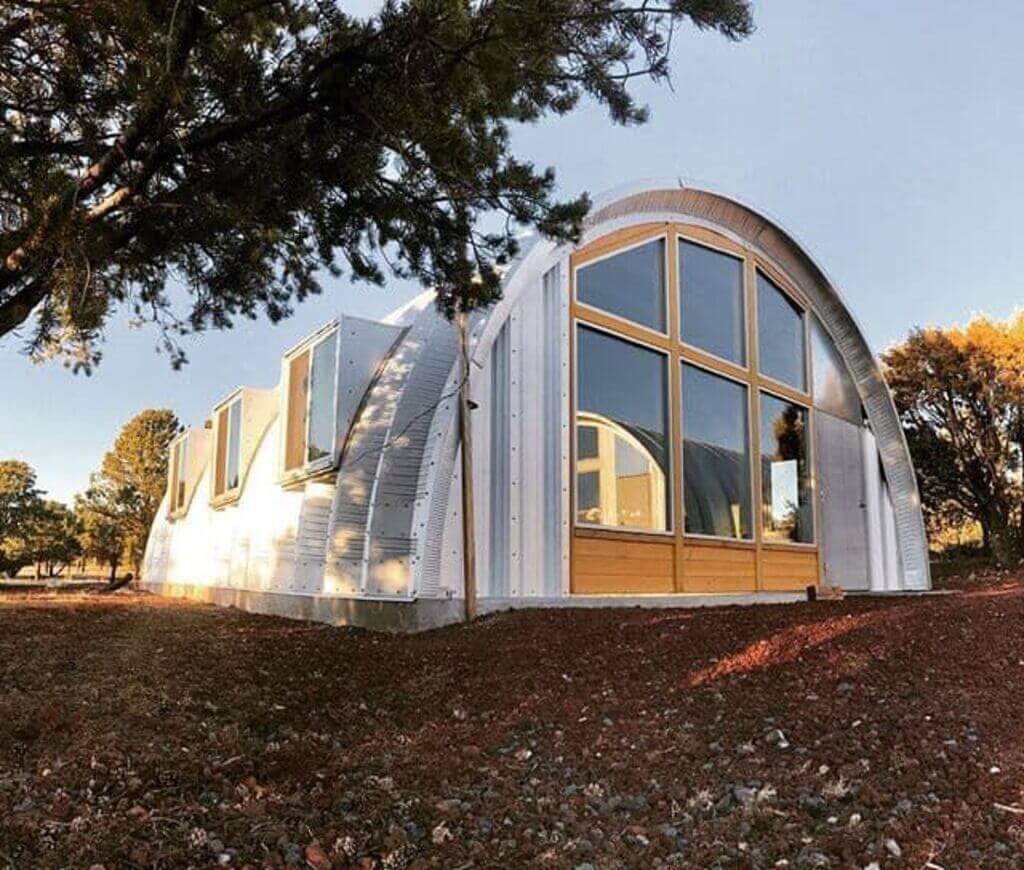 Source: pinimg.com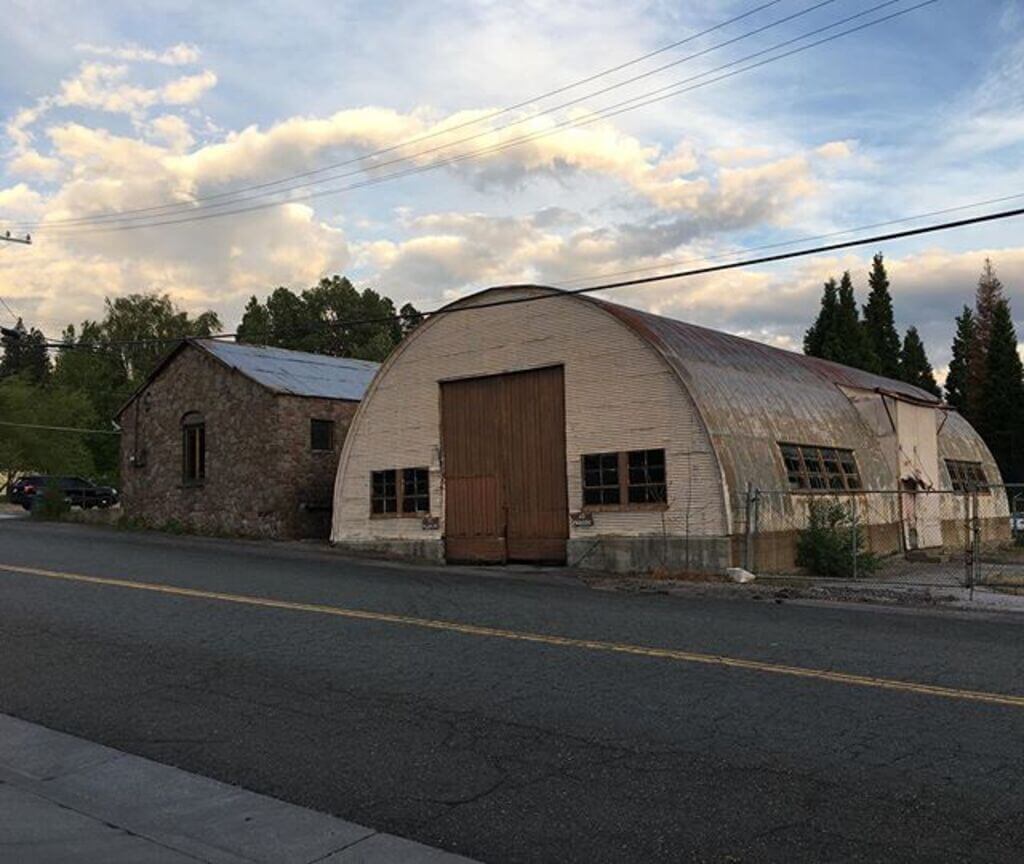 Source: unhappyhipsters.com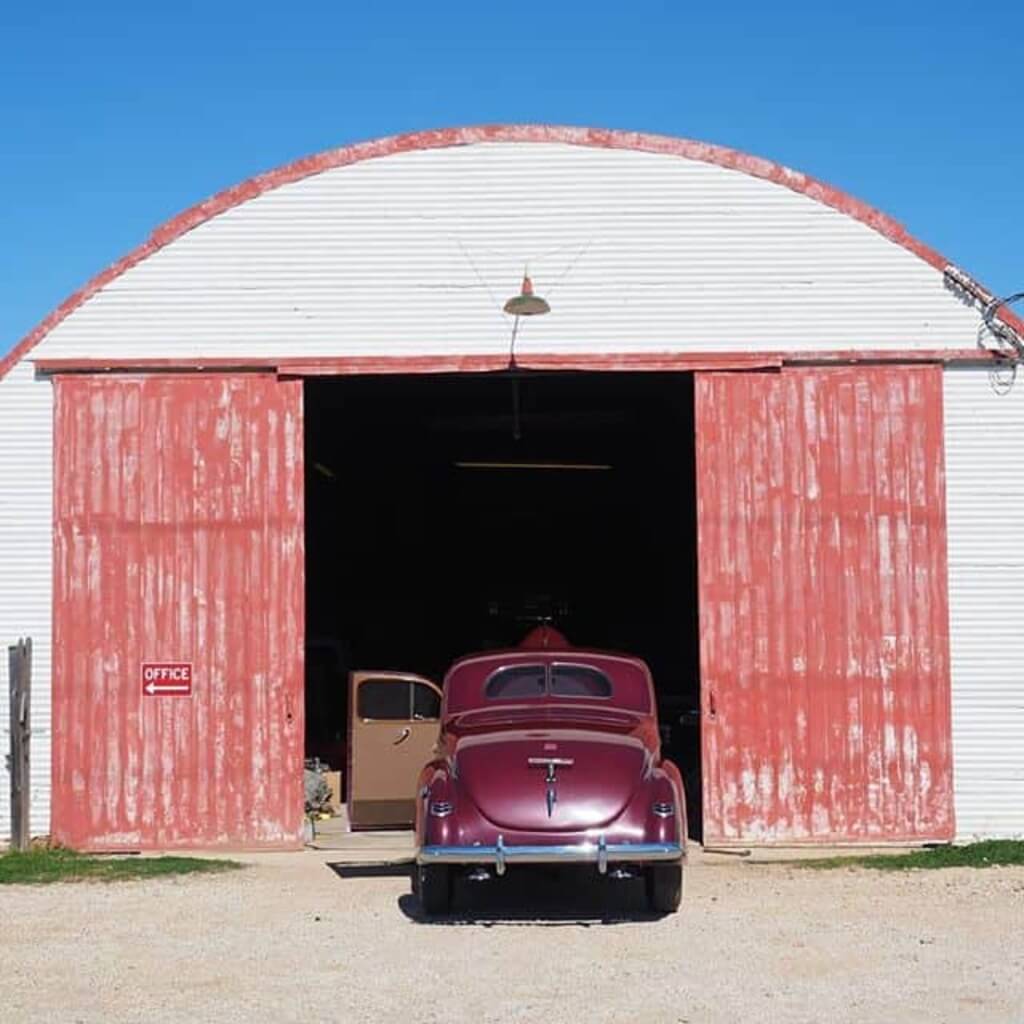 Source: unhappyhipsters.com
The Bottom Line
So, this is all about the Quonset hut homes. In this unique house style, homes are made simpler but they are of course highly functional. They look incredible, durable, and long-lasting. Apart from living in this space, you can also use these huts as a store, garage, or storage facility.    
Quonset buildings were originally developed as a structure for extreme weather conditions, but now they're manufactured explicitly as residential units. From desert Quonset huts to simple and traditional ones, you can build whatever style or model you like the most. Nowadays, some companies also offer Quonset hut homes or prefabricated kits. These kits are super easy to build and decorate. 
I hope you liked this blog about Quonset hut homes ideas. Also, don't forget to share this blog with your family and friends.   
If you want to know more about unique and unusual buildings and constructions in the United States, read our previous blogs on Central Park Tower, Rendezvous House in Teton Village, and Healdsburg House in California.  
FAQs
1. What Is the Average Age of Quonset Hut Homes?
On an average, Quonset hut homes last approximately 100 years.
2. What Is the Good Thing About Quonset Hut House?
Quonset hut houses are low maintenance yet highly customizable. This makes them an ideal choice for second homes. These hut houses hold up against heavy snow loads and keep you cozy in remote areas. 
3. What Is the Average Time It Takes to Develop a Quonset Hut Home?
It takes a three-person crew two weeks to completely develop a Quonset hut home. That ends up being 240 labor hours.
4. Is It Possible to Place Windows in a Quonset Hut Home?
You can place windows in the end walls when it comes to a Quonset hut home.
5. Is There a Major Difference Between a Quonset Hut Home and a Nissen Hut?
Nissen huts are comparatively smaller than Quonset hut homes. They also have less curvature in their walls.
For more architectural guidance and decoration ideas, keep visiting Architecturesideas.
For daily updates, follow us on our Instagram page @architectures_idea.