Terrify Your Visitors By These Spooky Halloween House Decorations!!
213 views
Cast a magical spell over your entire neighborhood with these hair-raising outdoor Halloween house decorations specially designed for front porches, backyards, sidewalks, and driveways. 
October is slowly coming, that means? Means…Halloween is coming up!! Every year we enthusiastically await the arrival of this season so that we can decorate our house in the most frightening way. This is the only time where we love to get scared and also want to scare others. Of course, not everyone finds the same things scary, but we are all scared of certain things, right?  
So what do you like about Halloween? My favorite part (probably everyone's) is to build a horror movie set right in my home. It becomes more fun when you use creepy and spooky Halloween house decorations. From ghosts, monsters to tombstones, options are endless. You can select any theme and decorate your outdoor area accordingly.
This year to make your Halloween more special and formidable, we have gathered up various Halloween house decorations ideas. So that you can decorate and transform your outdoor area into appalling spaces. 
11+ Scariest Halloween House Decoration Ideas 2020
Add a little horror to your outdoors and horrify your neighbors by with these small and simple spooky decorations:
1. Scary Pumpkin Bonfire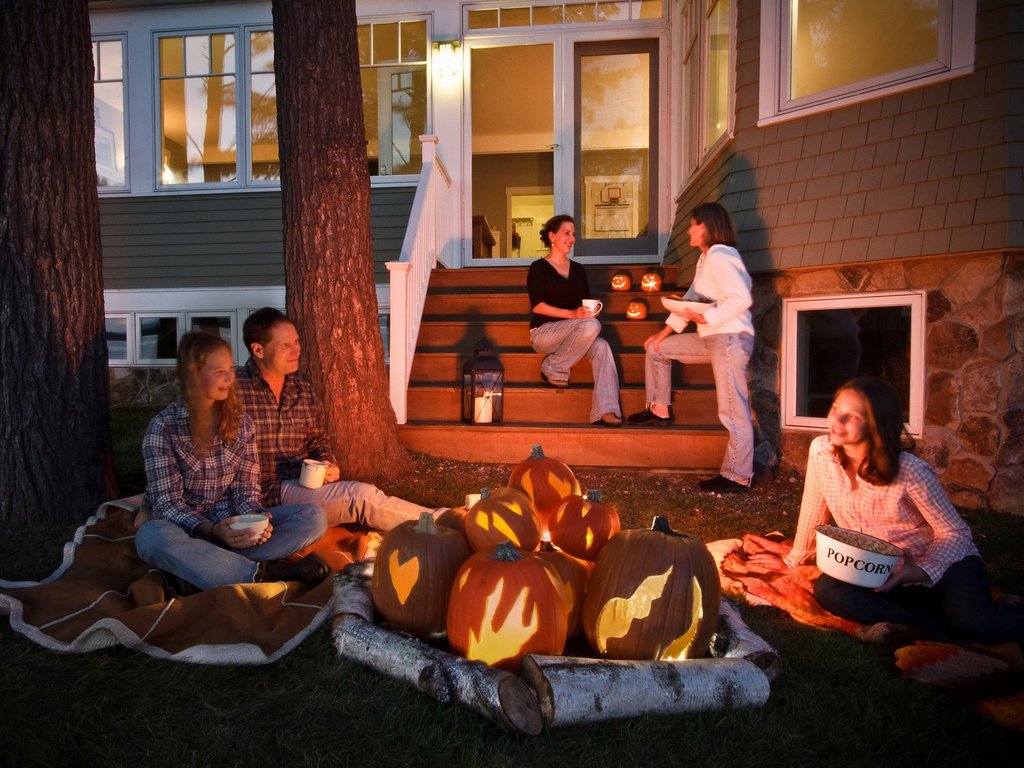 Source: squarespace-cdn.com
When we have kids around in the family, then it is not advised to use a real bonfire. So what's the alternative? Simply use these kinds of fire pits with faux pumpkin bonfires. Just place battery-operated candles in the various sizes of pumpkins and a few logs around, and your scary Halloween night bonfire is ready! They're easy to create, require low maintenance, and most importantly, they're completely safe for children. 
2. Deadly Tombstones Entrance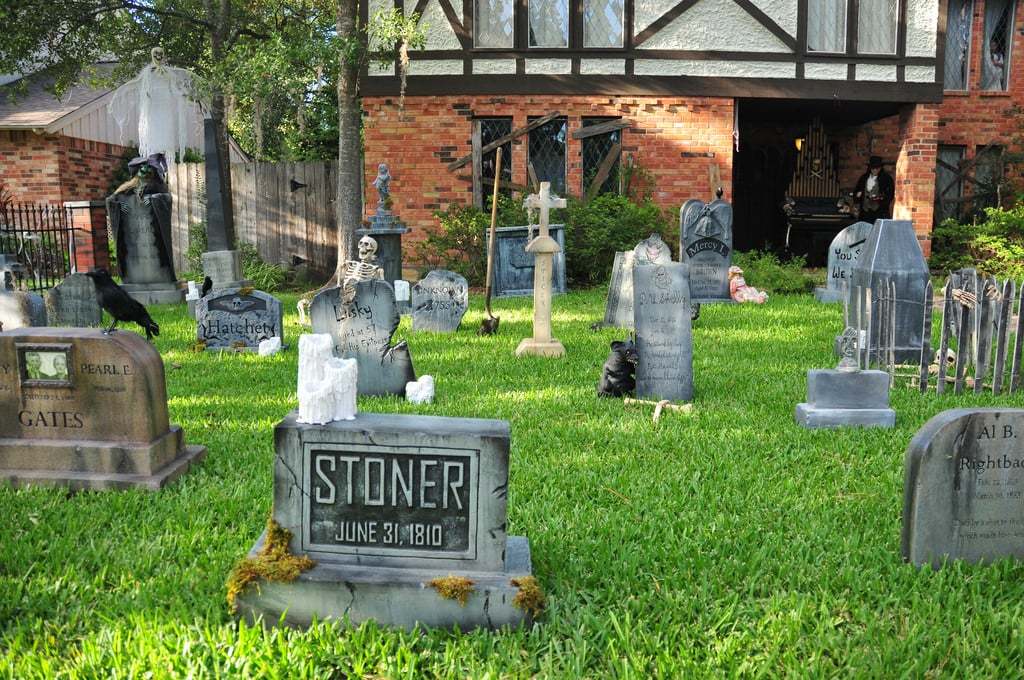 Source: popsugar-assets.com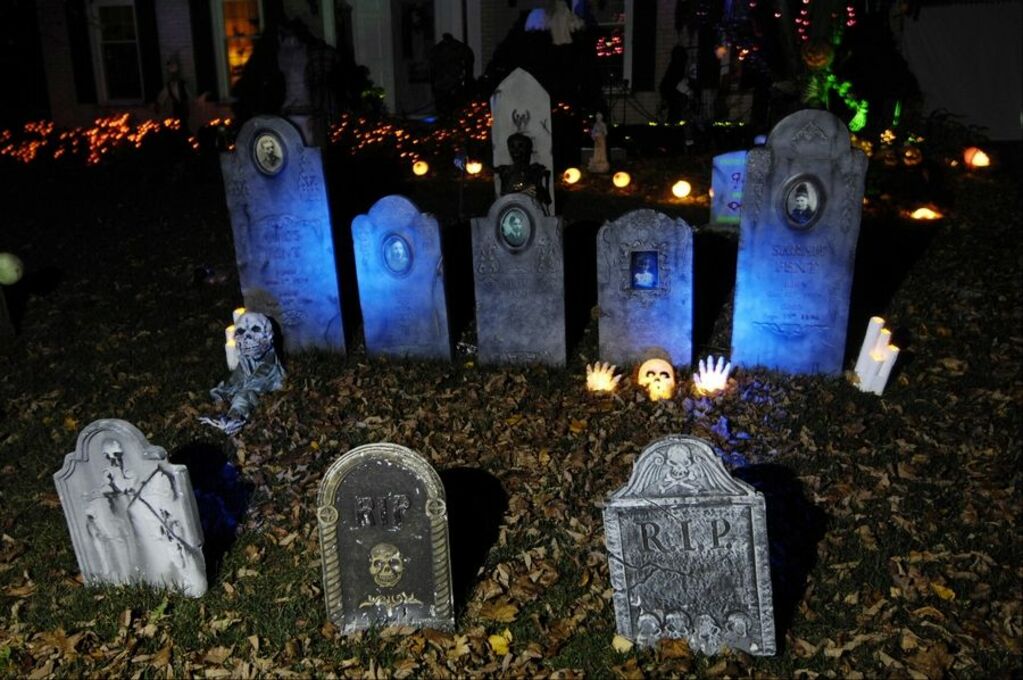 Source: dailyherald.com
To make the entrance path of your house scarier, place some tombstones, and create a cemetery look. You can purchase them online or just make all by yourself. Don't forget to decorate them with mini lights.  
3. Creepy Spiders and Bats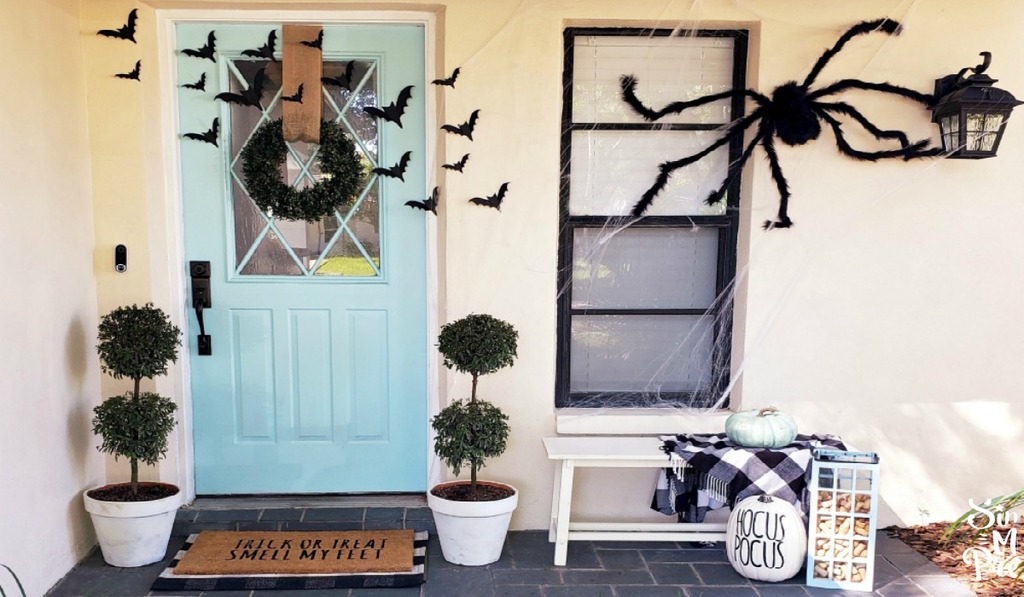 Source: simplemadepretty.com
Let your guest carefully maneuver through the web of giant spiders and bats to reach the drinks. Put foam balls, chenille stems, and other creepy creatures on the web to make it more fun.
4. Spooky Front Yard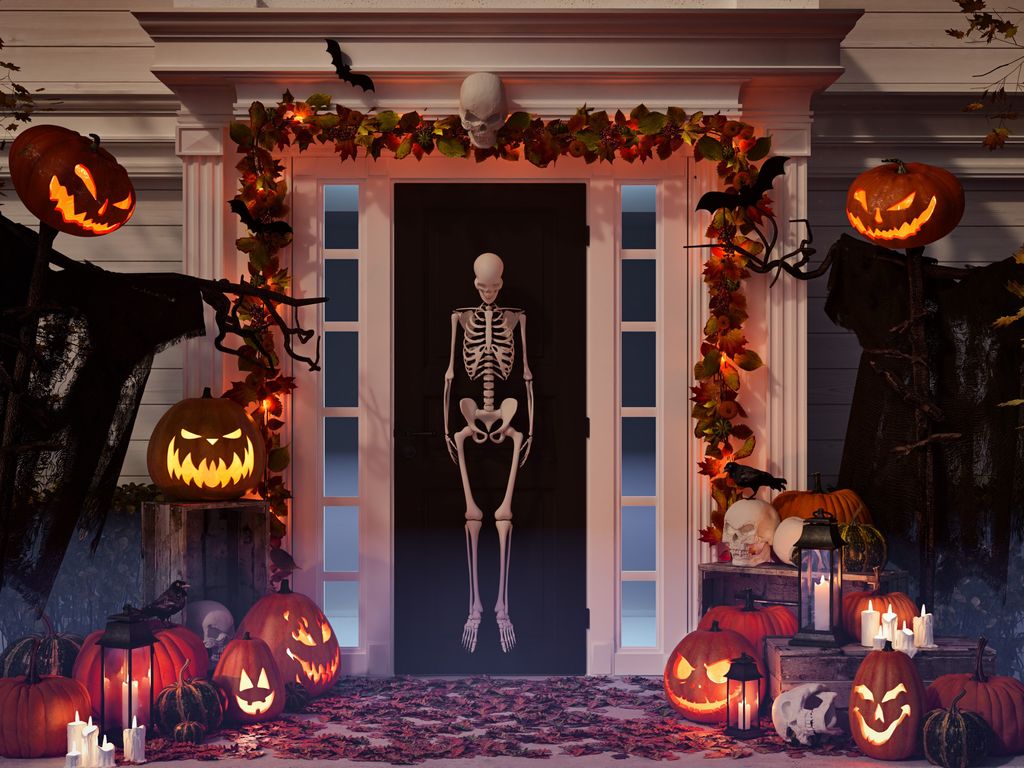 Source: pinimg.com
Hang ghosts and skeletons all over your house and boundary so that it looks like a haunted home. When visitors will see and pass through them, they'll surely be scared.
5. Enter at Your Own Risk!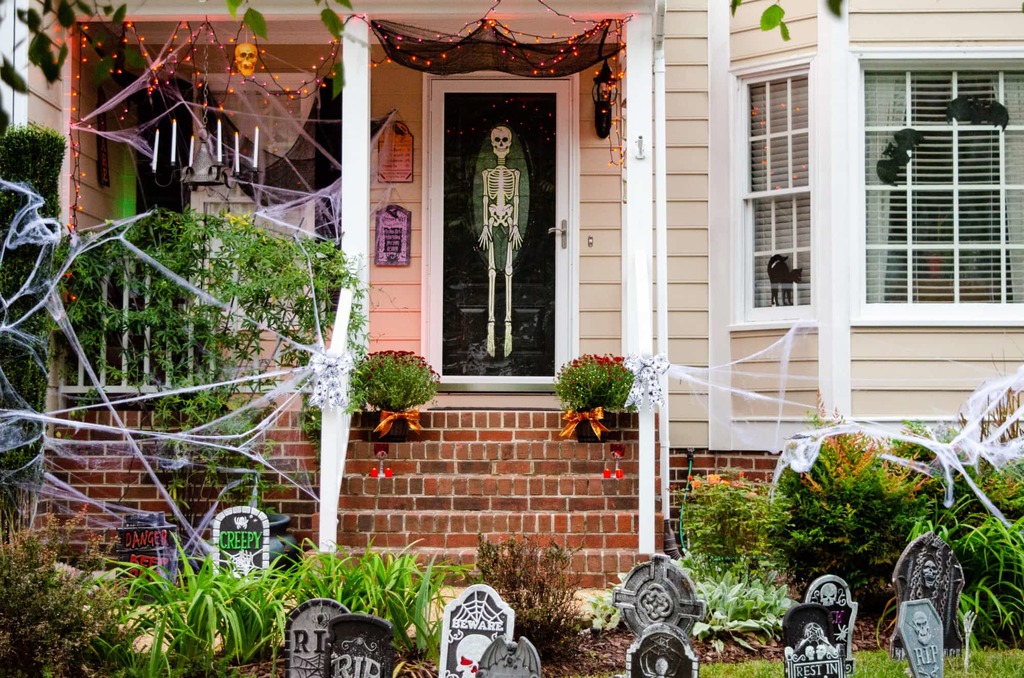 Source: mykitchenmycraft.com
Put two rows of jovial jack-o-lanterns and some netting to caution your guests. They'll be aware that they're entering a spooky place. You can also attach a giant web, broom, and other Halloween house decorations to get more scary vibes. 
6. Distressingly Dress the Windows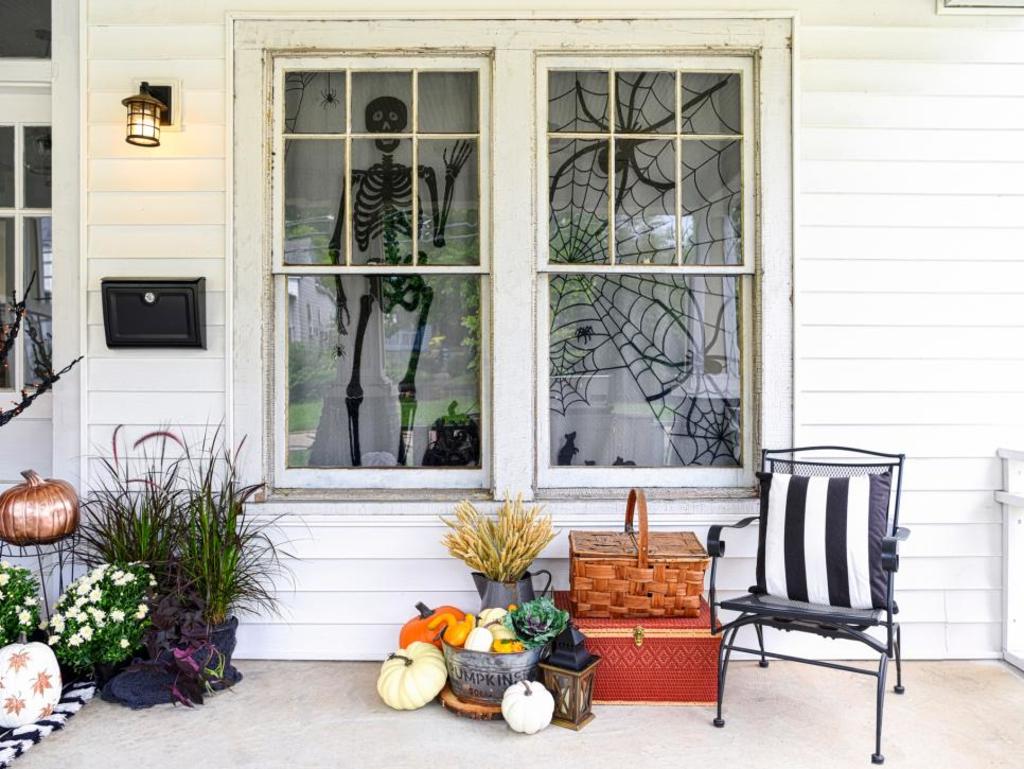 Source: sndimg.com
Don't leave your windows plain and boring; give them a haunting makeover. With the help of stencils, draw skeletons, spider web, and other Halloween designs and create a spooktacular scene. 
7. The Bloodcurdling Birds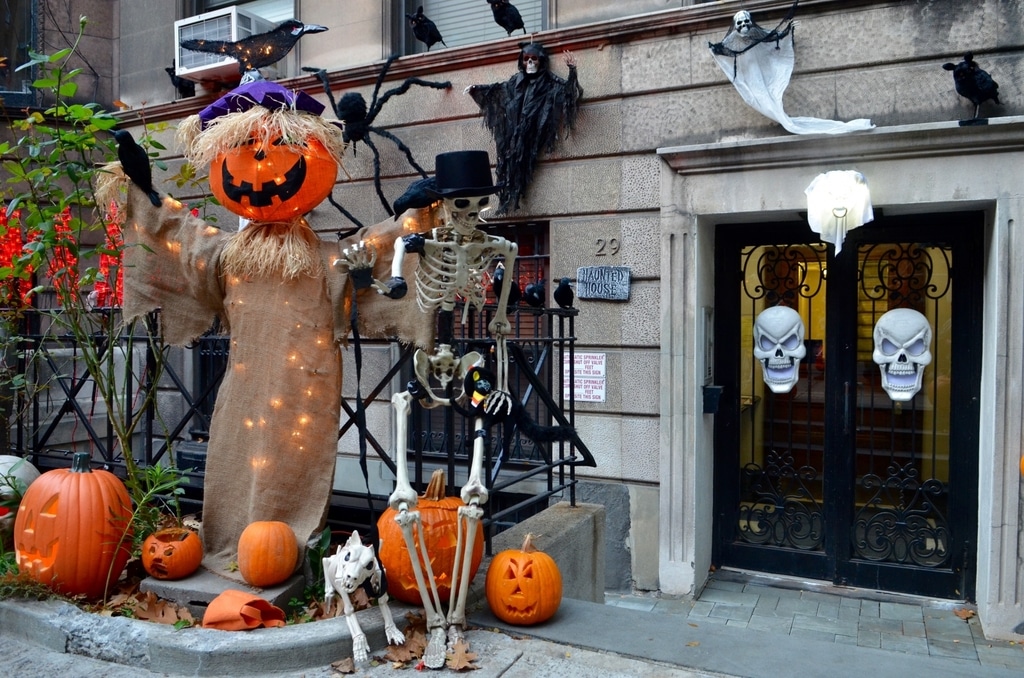 Source: zillowstatic.com
Another fun Halloween house decoration are these eerie birds. Perfect for those who don't want too scary decorations that'll scare away all the neighborhood kids. Grab a few branches from your yard and attach these sinister birds. Place it outside of your main entrance so that whenever anyone comes, they feel haunted. 
8. Tower of Terrifying Pumpkin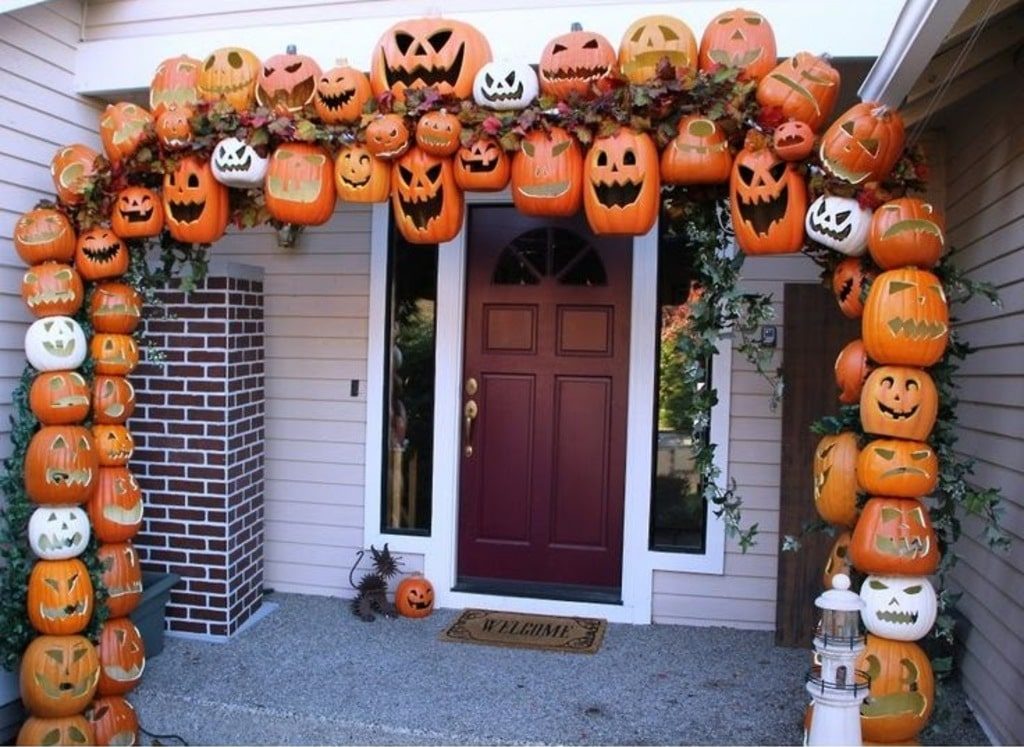 Source: googleusercontent.com
What's more terrifying than this spine chilling arch gate? Made from many jack o lanterns, it will be a great idea to scare newcomers. Use foam pumpkins instead of real ones as they are quite heavy. Take a bunch of these and frame the whole entrance area with it. Also, you can use these decorations next year.  
9. Creepy and Colorful Cemetery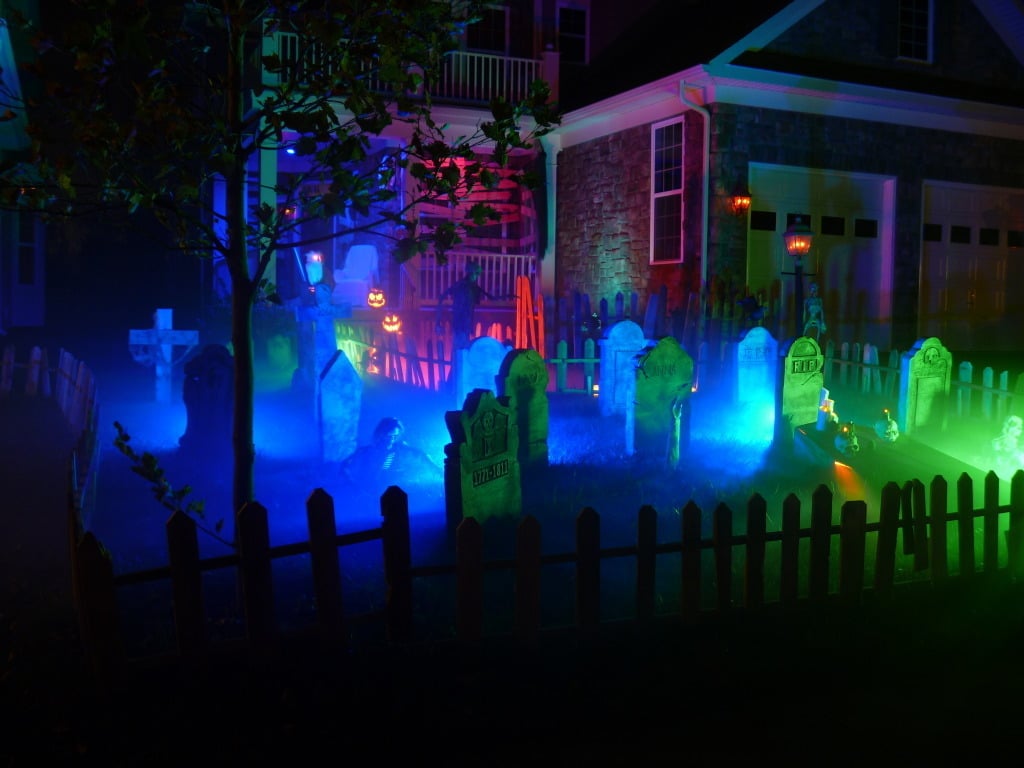 Source: tumblr.com
Halloween is not all about dark and dreary; you can definitely use colorful scary decorations. You can create these kinds of headstones from foam blocks or just purchase them from craft stores or Halloween stores. 
After this, surround the area with some colorful lights. It will create a horrifying and shadowy place. You can also hang skeletons and ghosts near the coffins. These colorful house decorations will surely catch people's attention, and they'll enjoy your creepy display.  
10. Shuddersome Spider Webs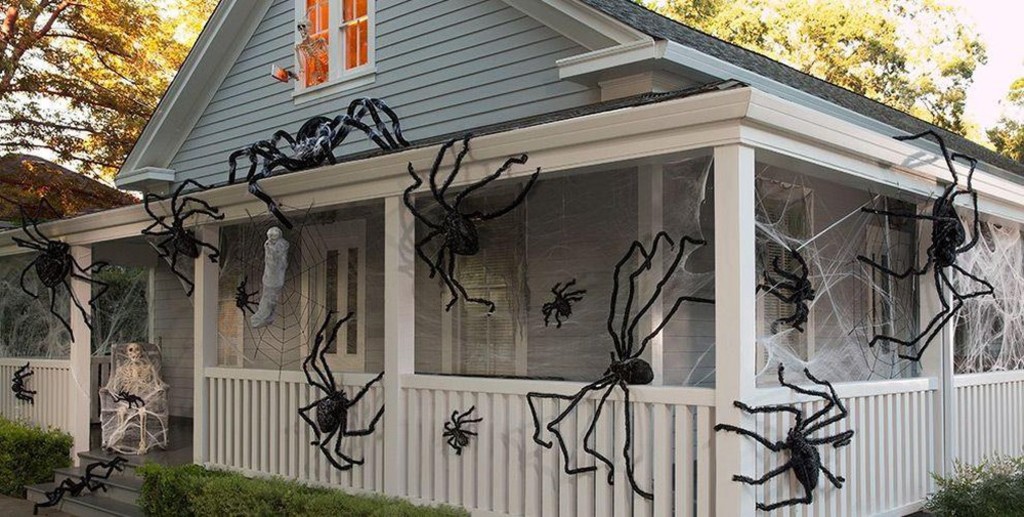 Source: zadn.vn
Take Halloween to an extremely large scale with these outdoor Halloween decorations. Menacing spiders climbing down the walls, human skeletons wrapped in spider webbing, and webs spanning all over the place, these decorations will be the worst nightmares for the people with arachnophobia. 
Many people are afraid of spiders, but if you are not afraid of them and want to scare others, then this Halloween home decoration is best for you. The enormous spider's menacing red eyes will give them an ominous look, and they'll be so horrified to ring the bell. 
Also Read: 40+ DIY Halloween Wreath to Make Your Door Look Spooky
11. Ring Party with Ghosts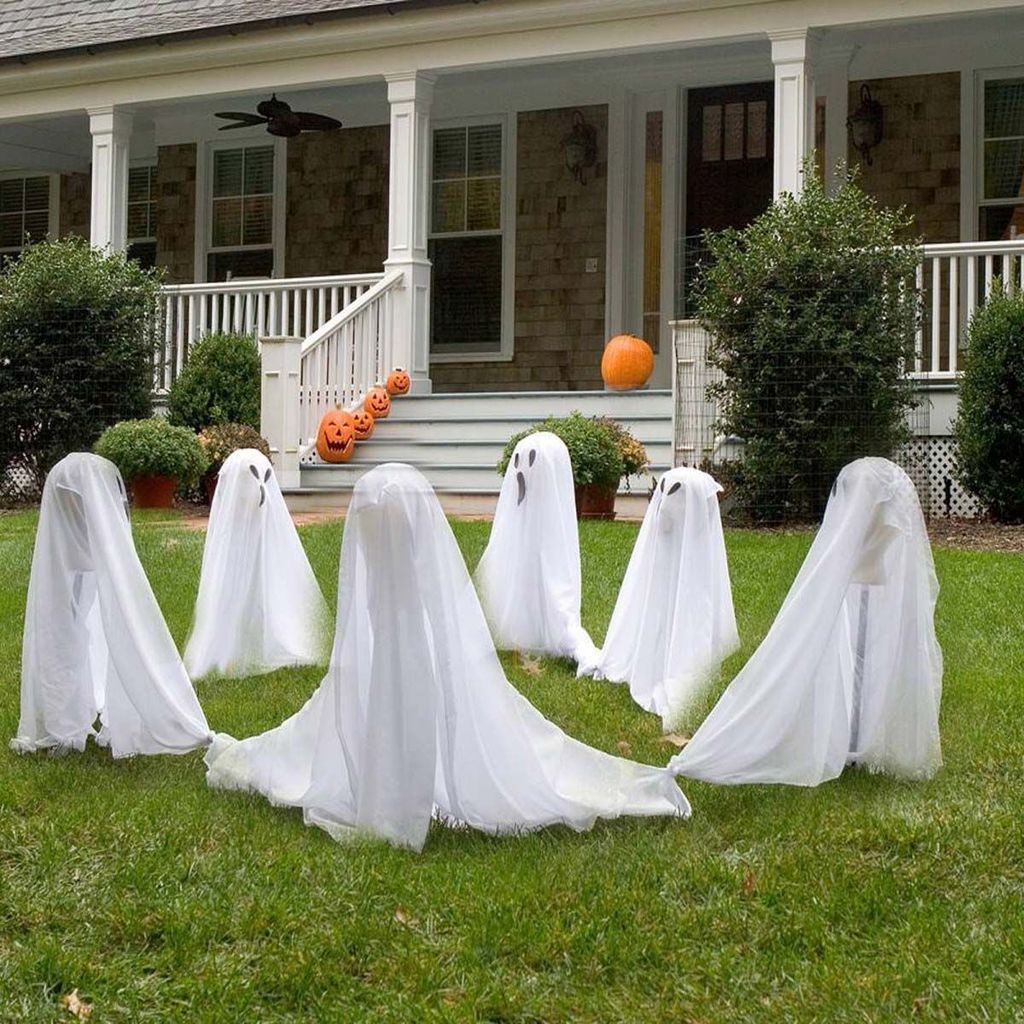 Source: pinimg.com
This Halloween, invite ghosts and friends and party with them like this Halloween decoration. Kids will surely love these cute and playful creatures. Made from simple materials like foam mannequin heads, old sheets, metal poles, and a marker, this will be a fun decoration that will bring some lightheartedness to your yard. 
12. Menacing Pumpkin Man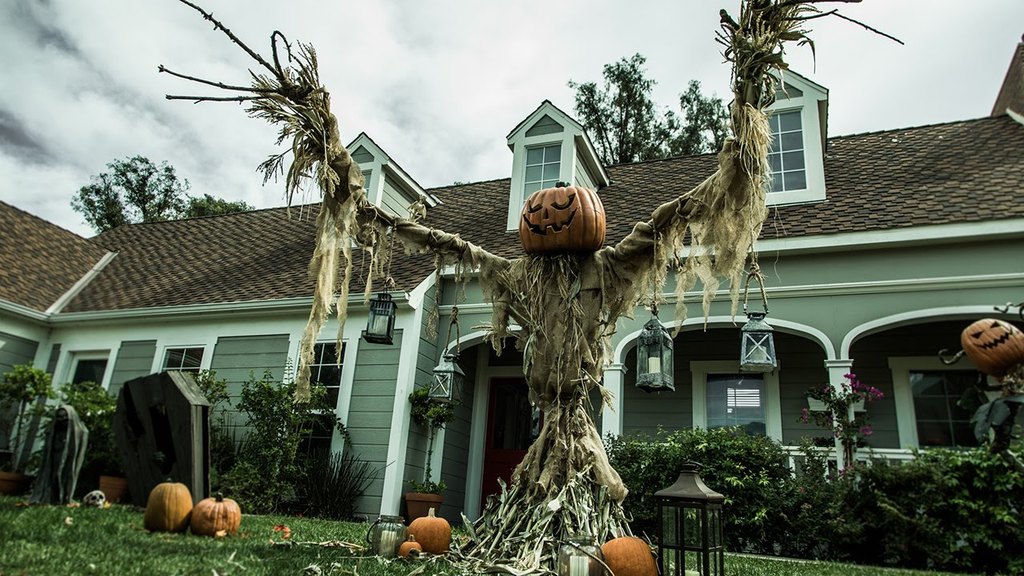 Source: ytimg.com
This is another ominous Halloween outdoor decoration for your yard. Even it is constructed from simple materials such as a wooden frame, some rope, and a few foam pumpkin heads, but still, this disturbing figure will wary your visitors. You can place this on the porch, under a tree, or right in the walkway. 
 13. Mega Spider On the Roof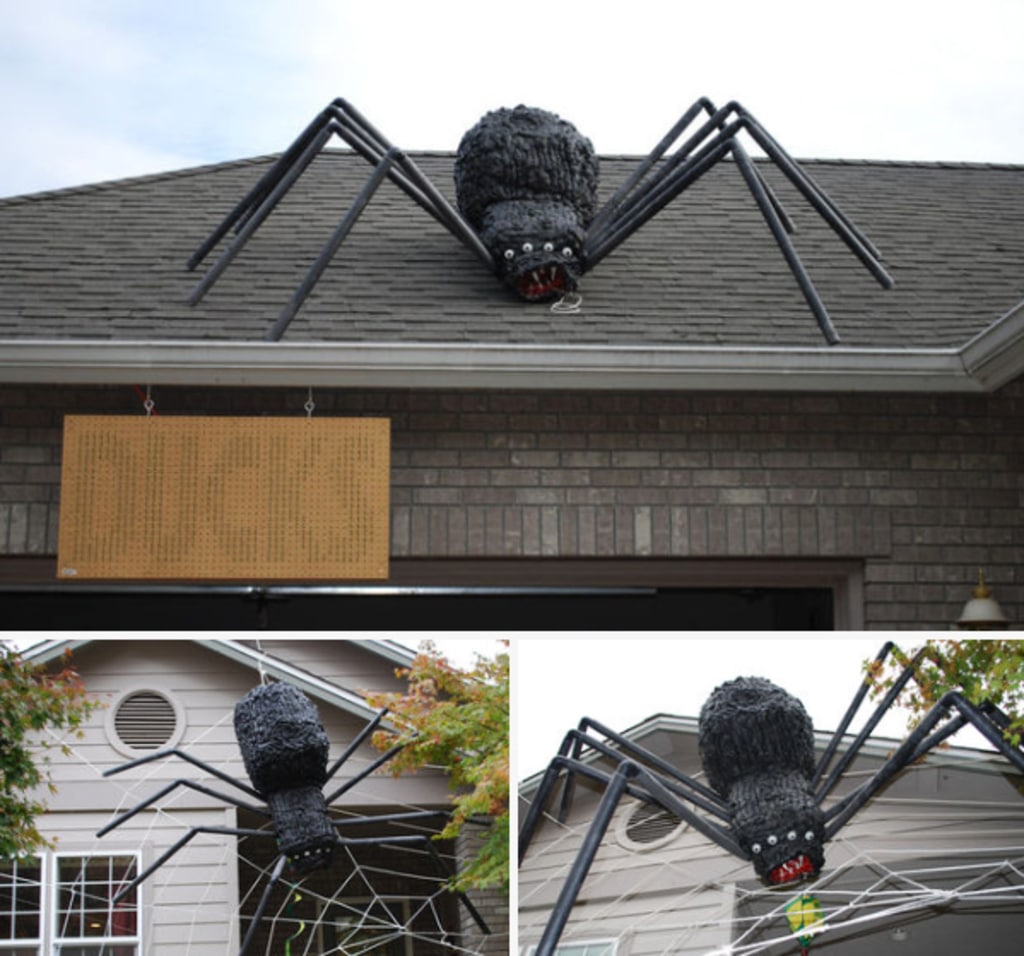 Source: homebnc.com
Guard your house with one of these monastery spiders. You can quickly create these gigantic spiders in various sizes from PVC piping, a couple of cans of spray foam insulation, and black spray paint. These hairy creature decorations will bring the creepy infested vibes to your outdoors.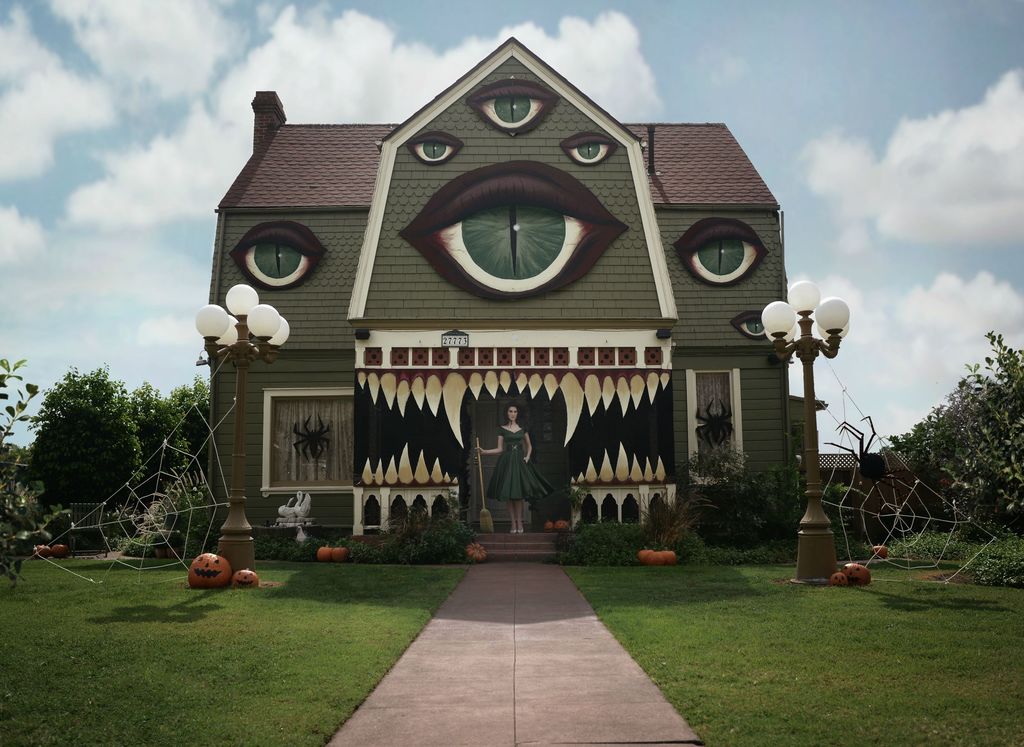 Source: pinimg.com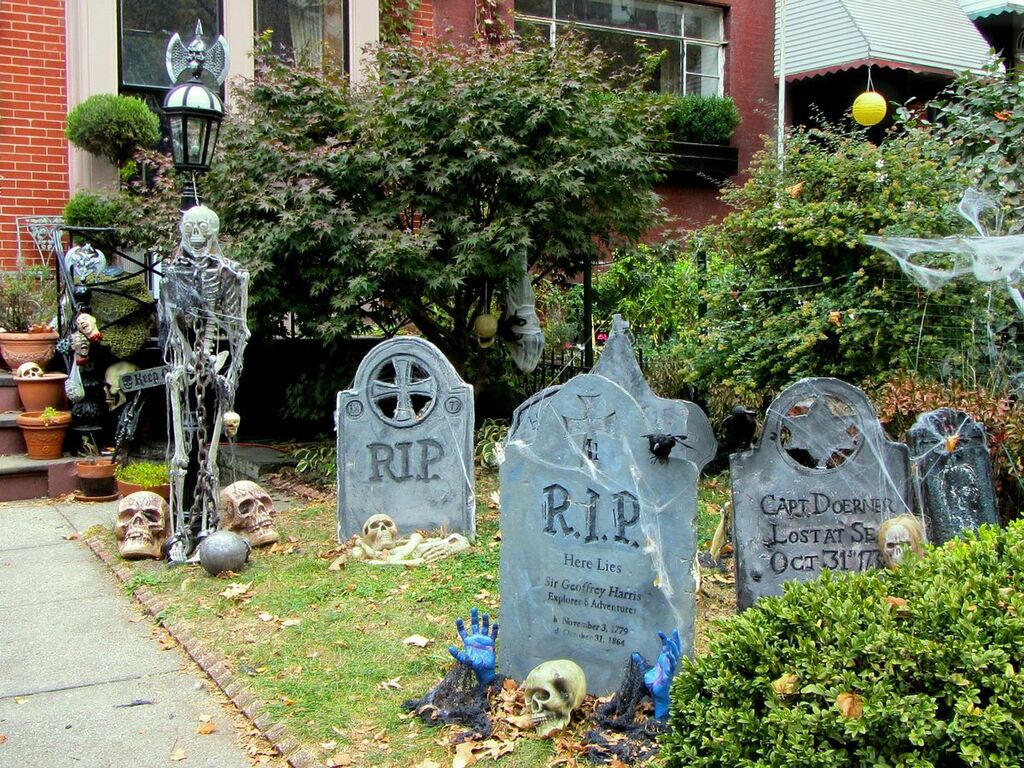 Source: getreading.co.uk
Source: meredithcorp.io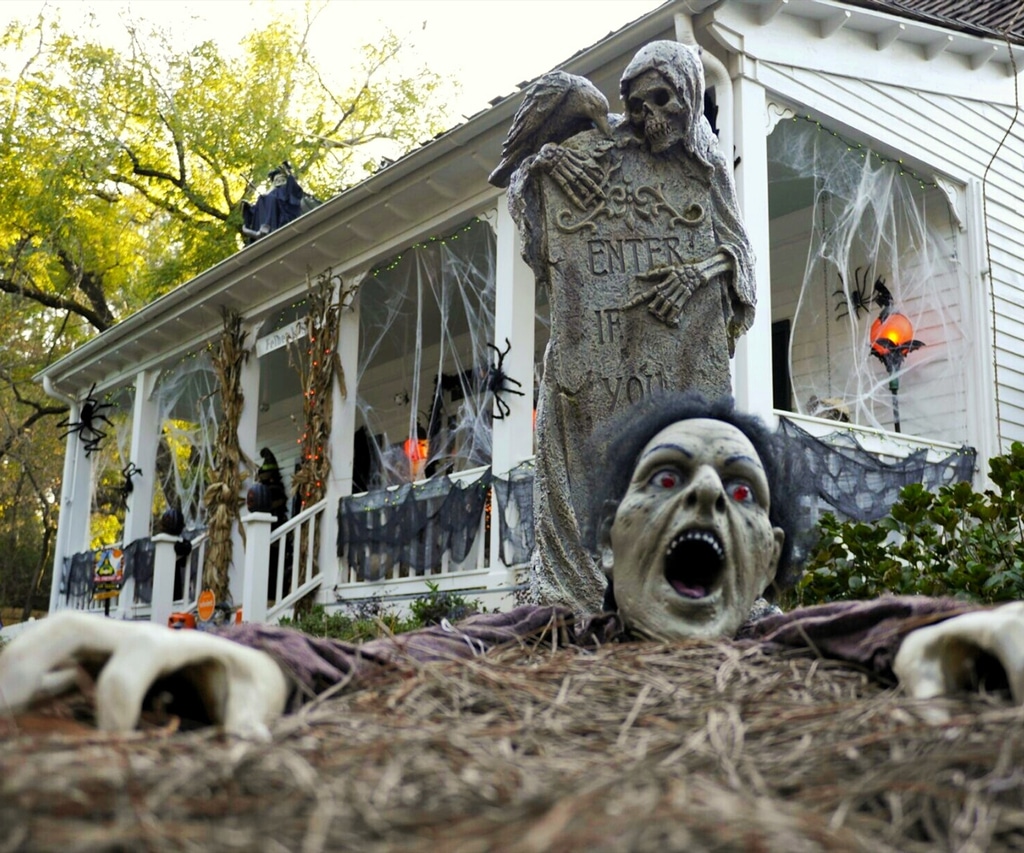 Source: netdna-ssl.com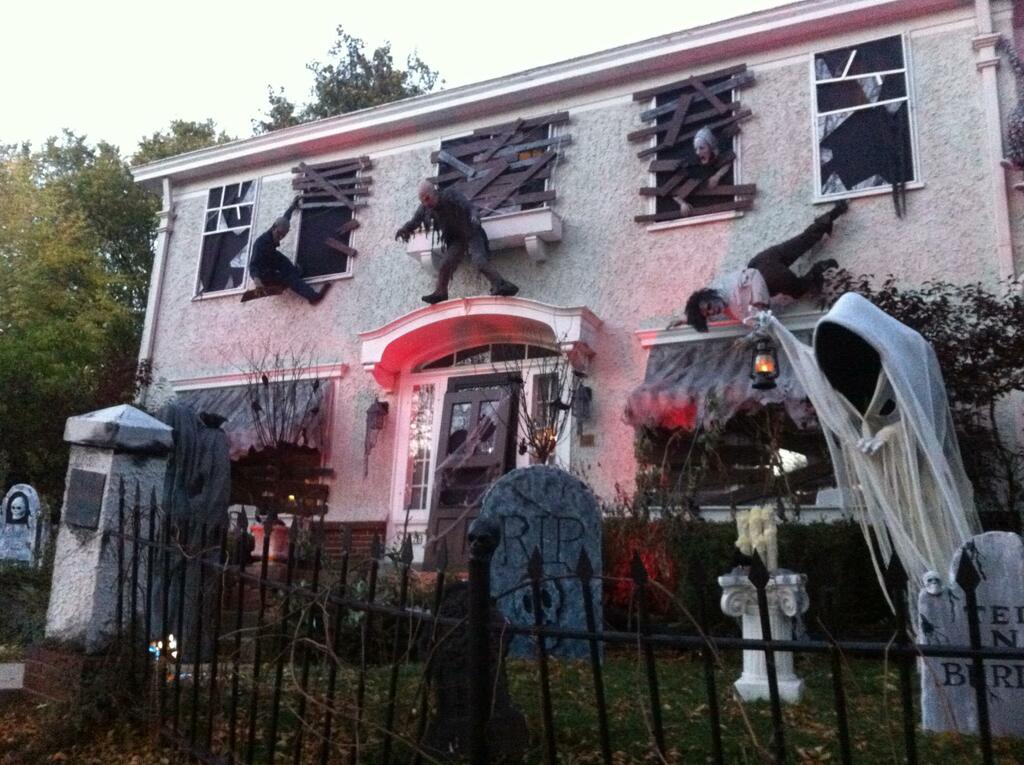 Source: wuwm.com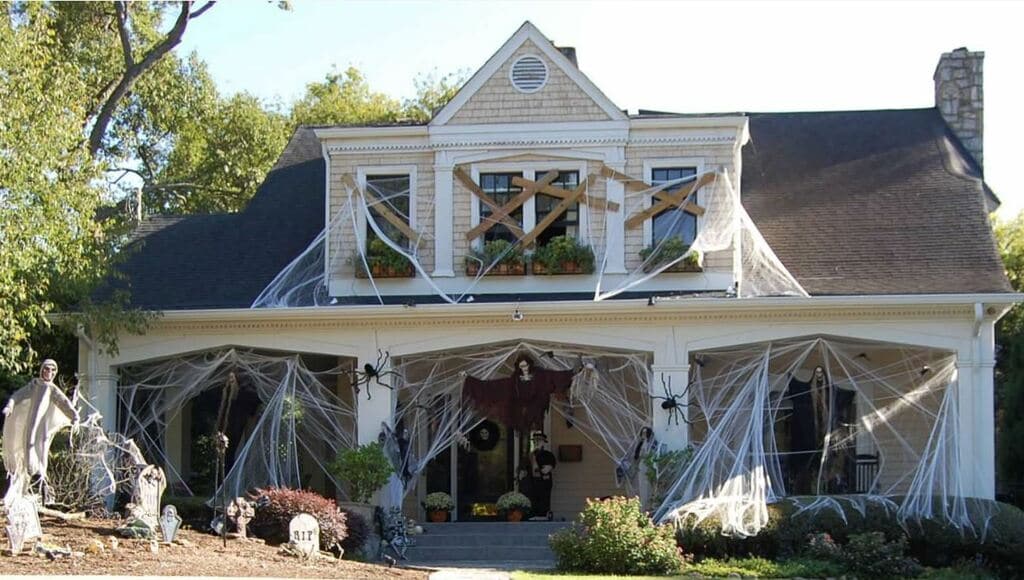 Source: freshome.com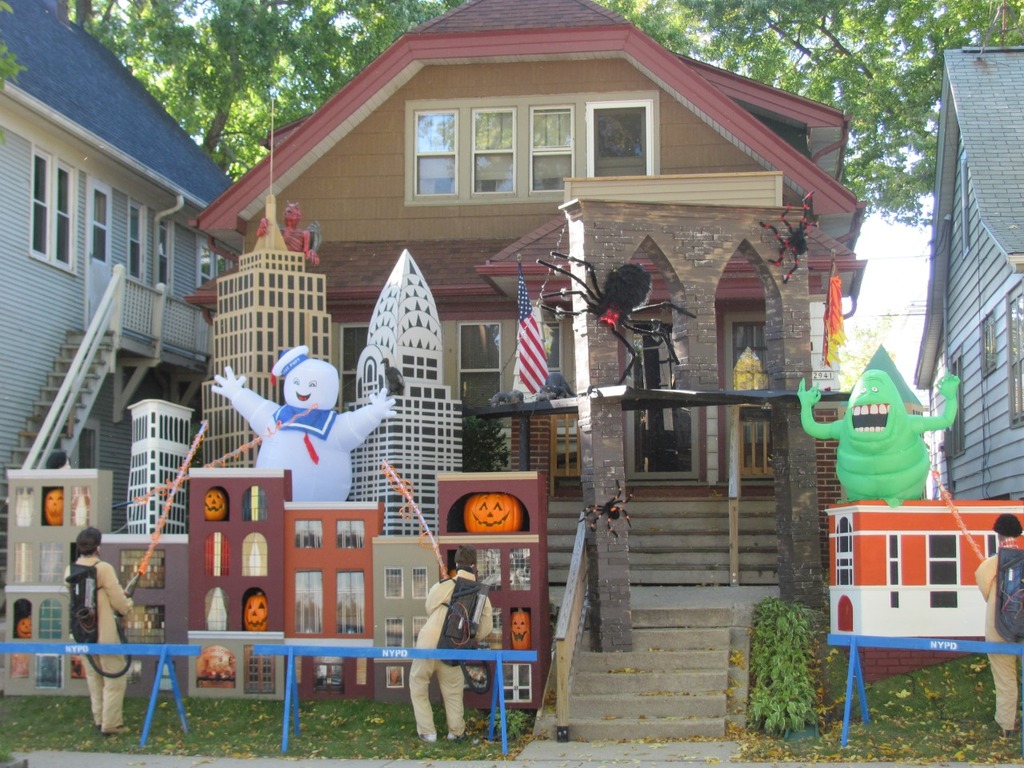 Source: hauteresidence.com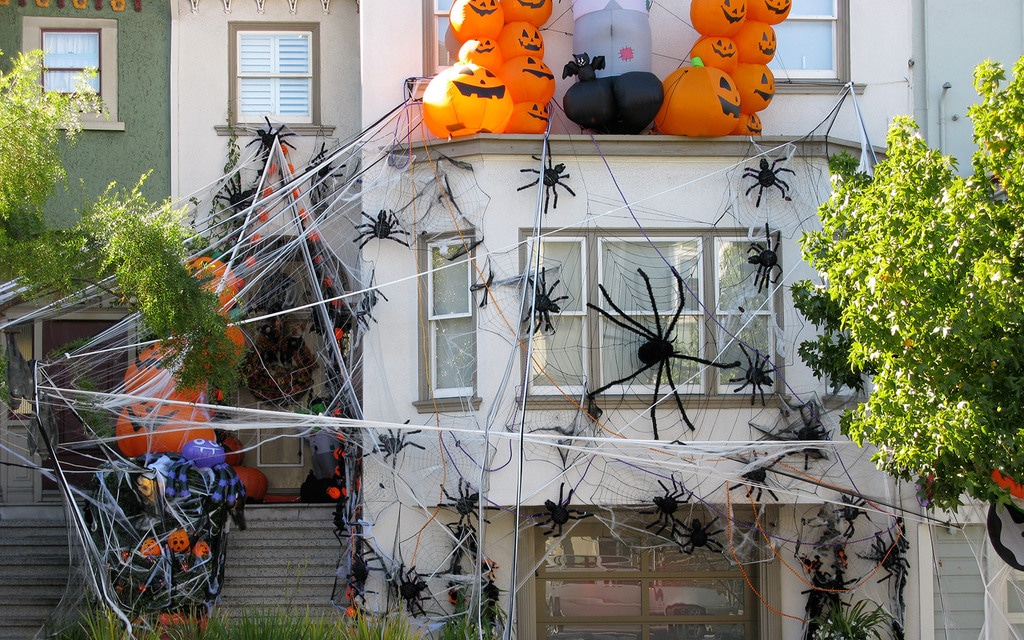 Source: parade.com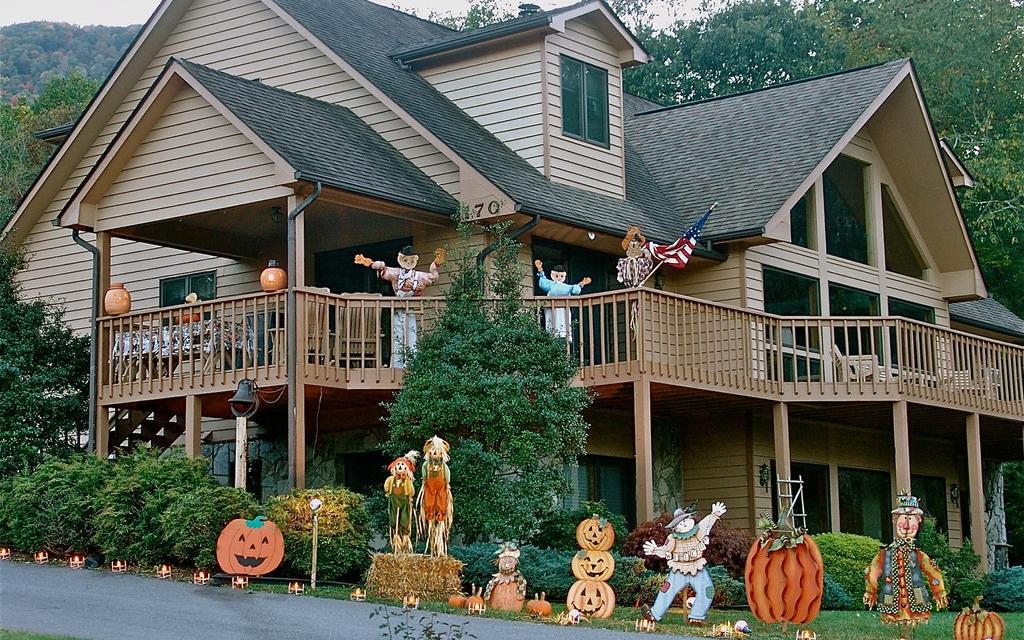 Source: parade.com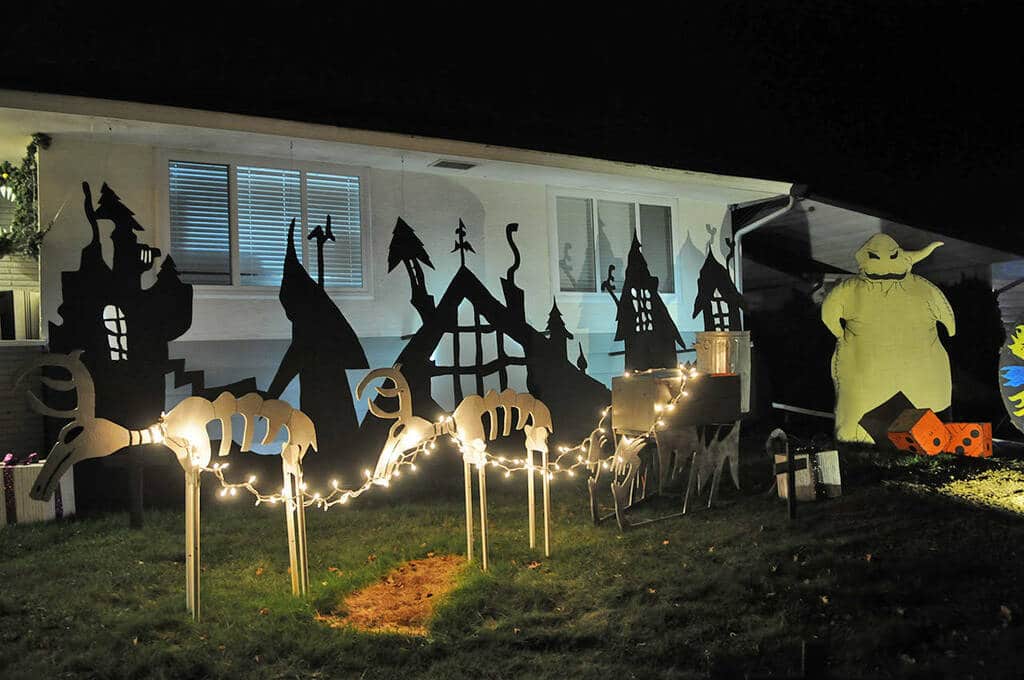 Source: thearchitecturedesigns.com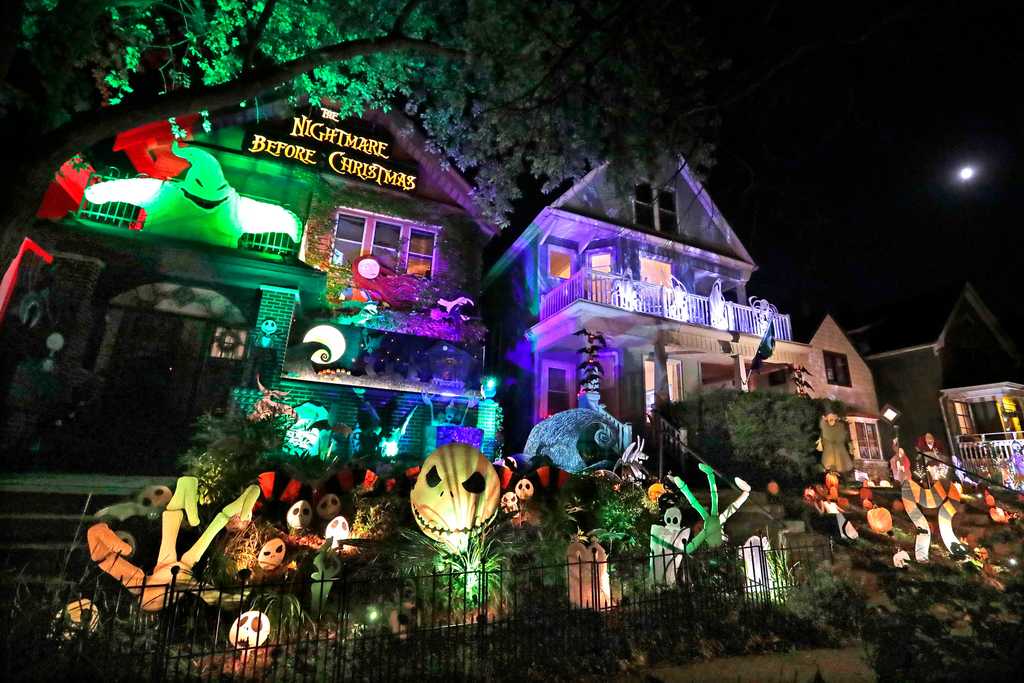 Source: gannett-cdn.com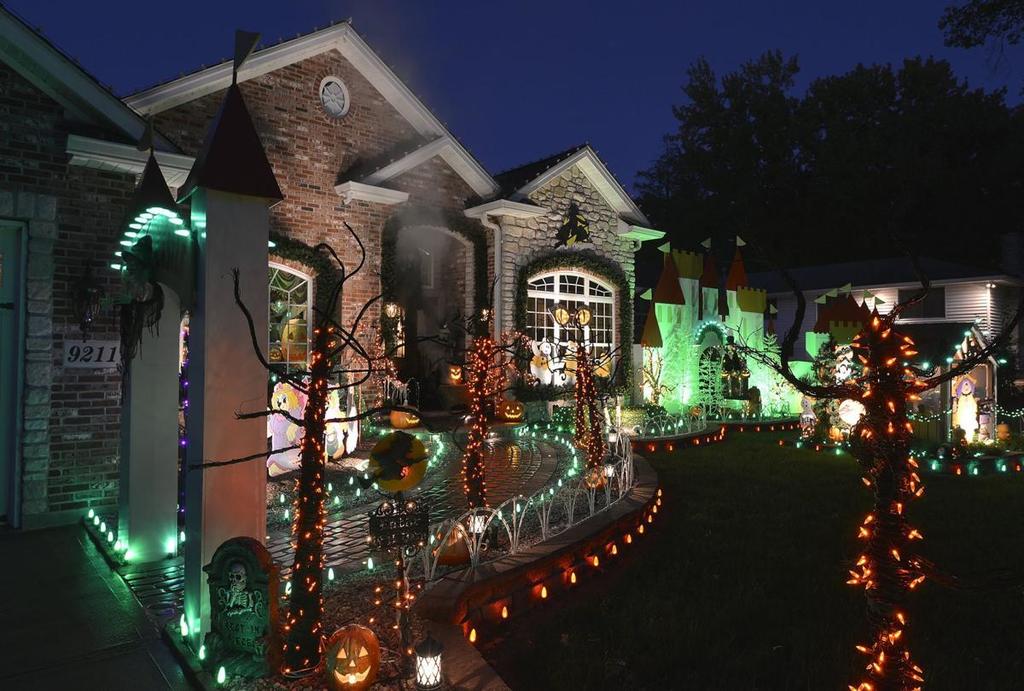 Source: townnews.com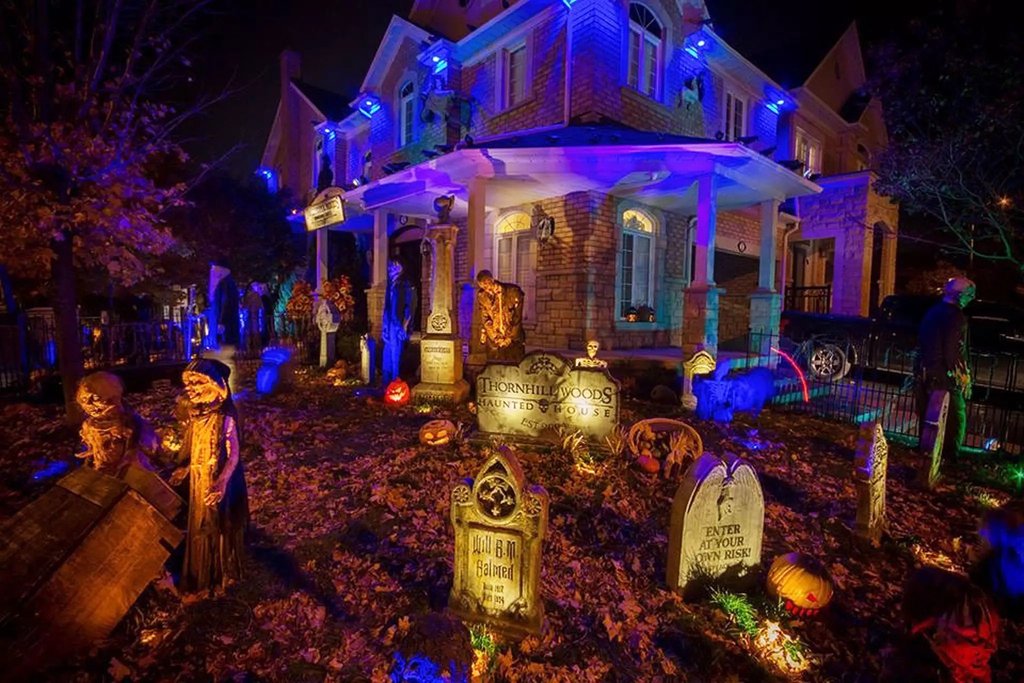 Source: blogto.com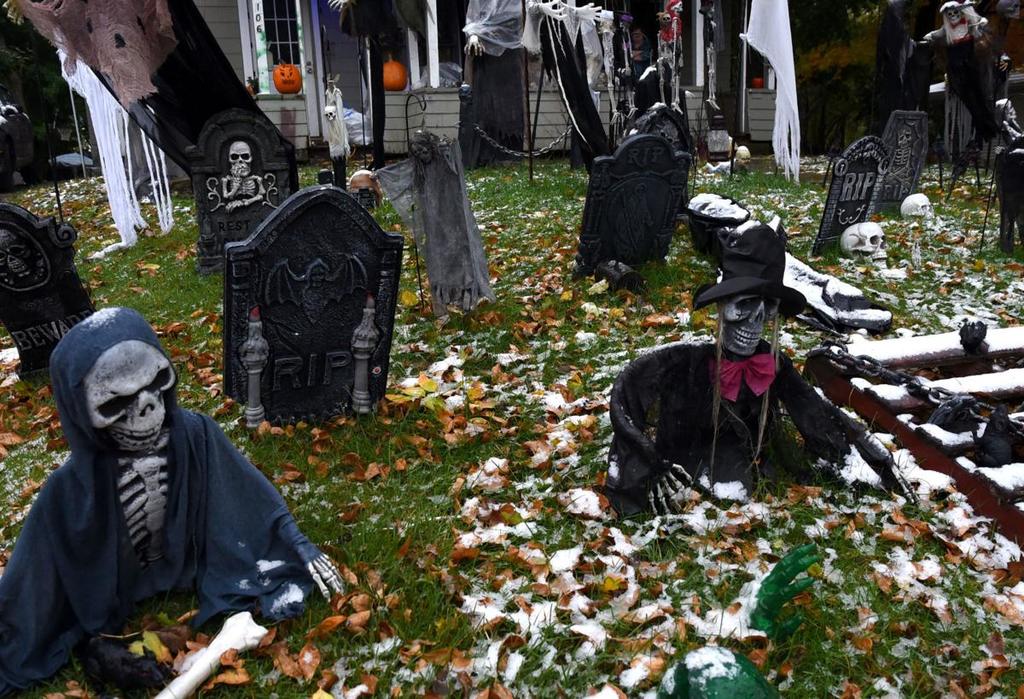 Source: townnews.com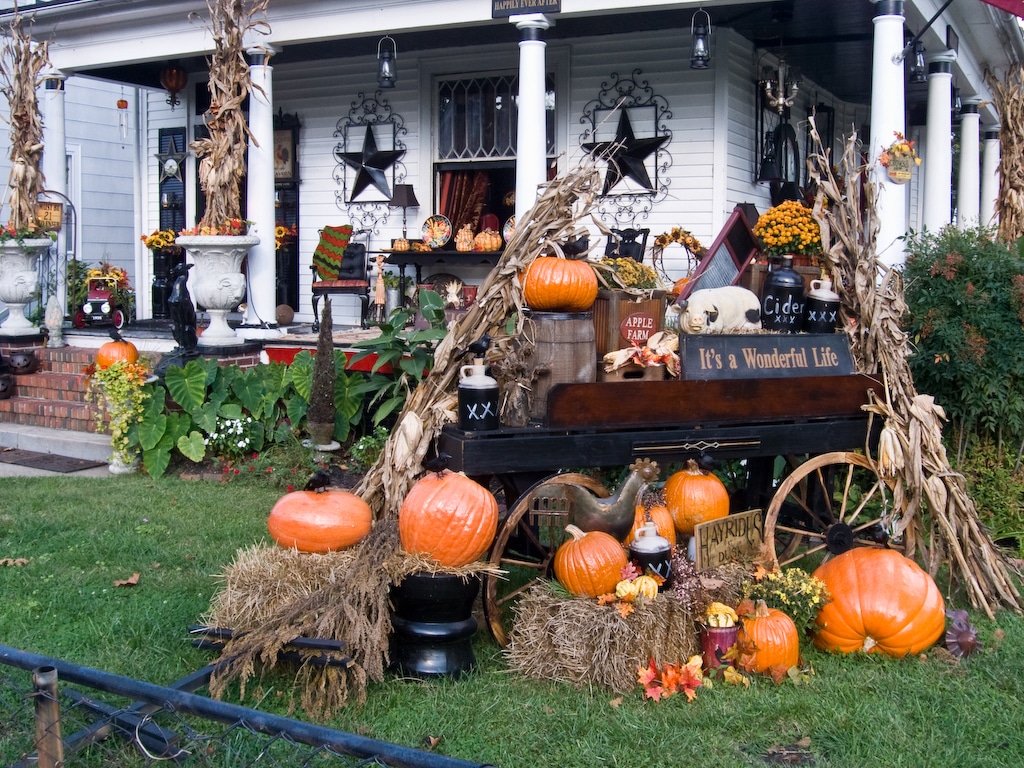 Source: staticflickr.com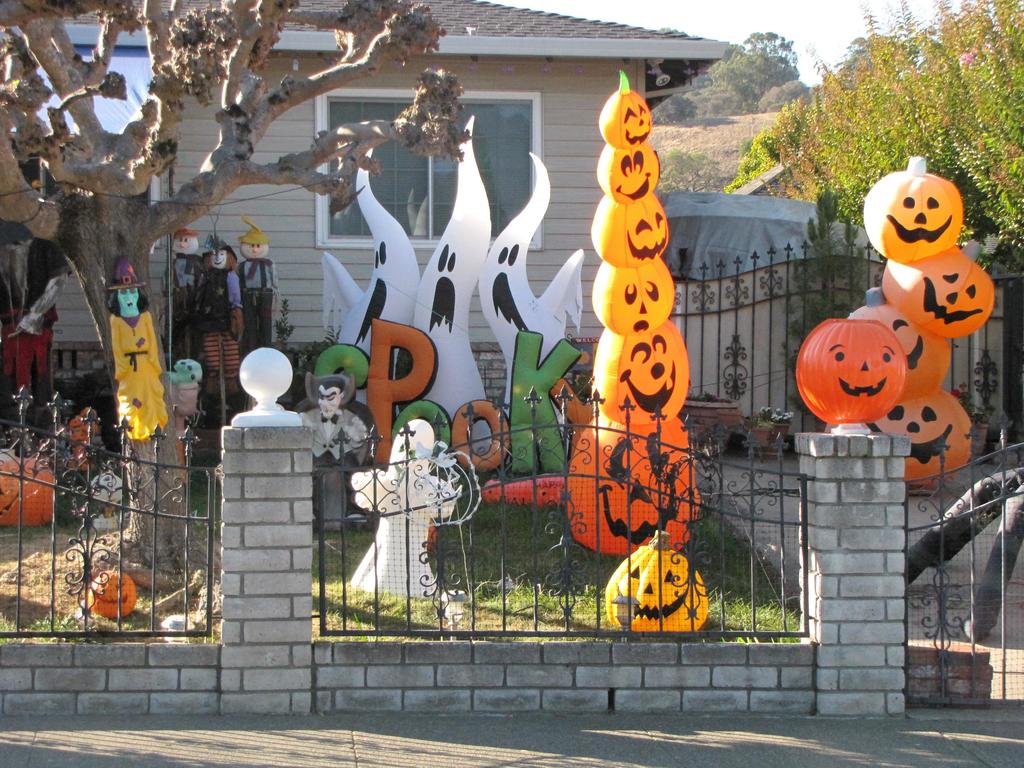 Source: decoratorist.com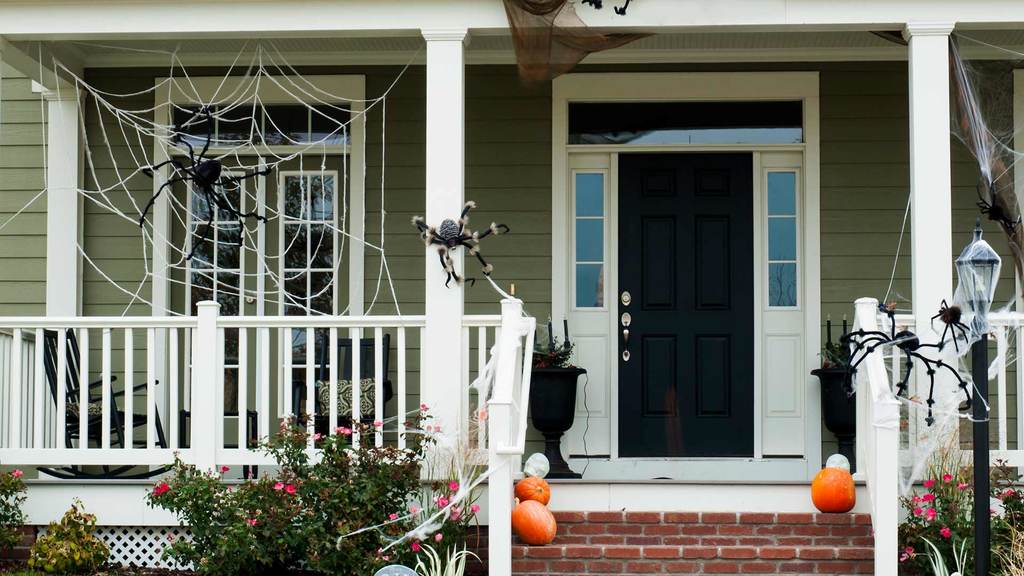 Source: todayshomeowner.com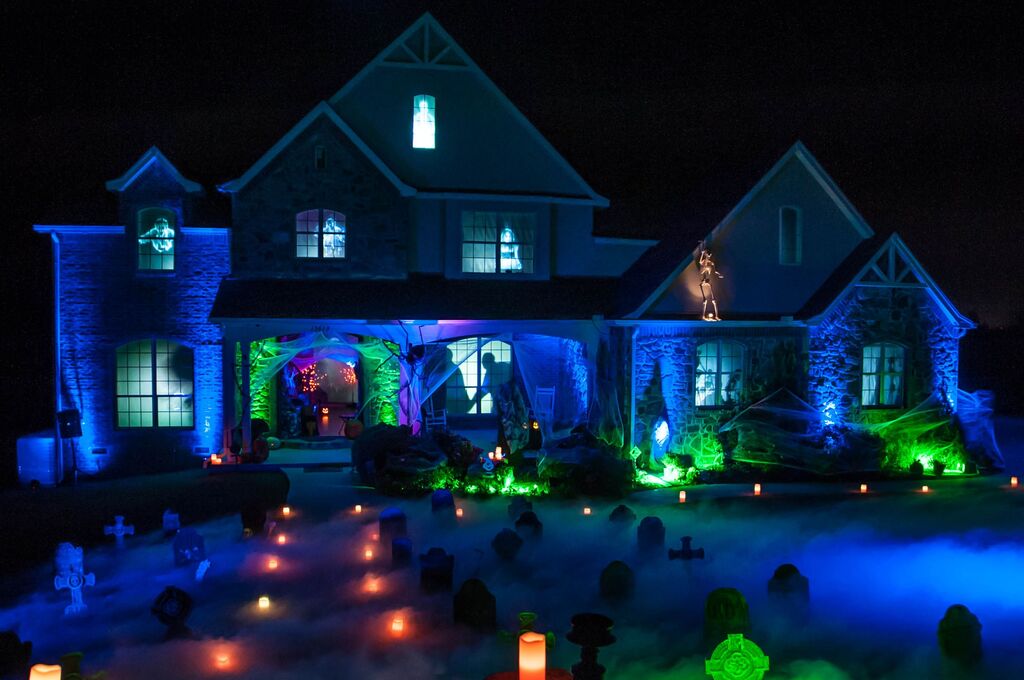 Source: pinimg.com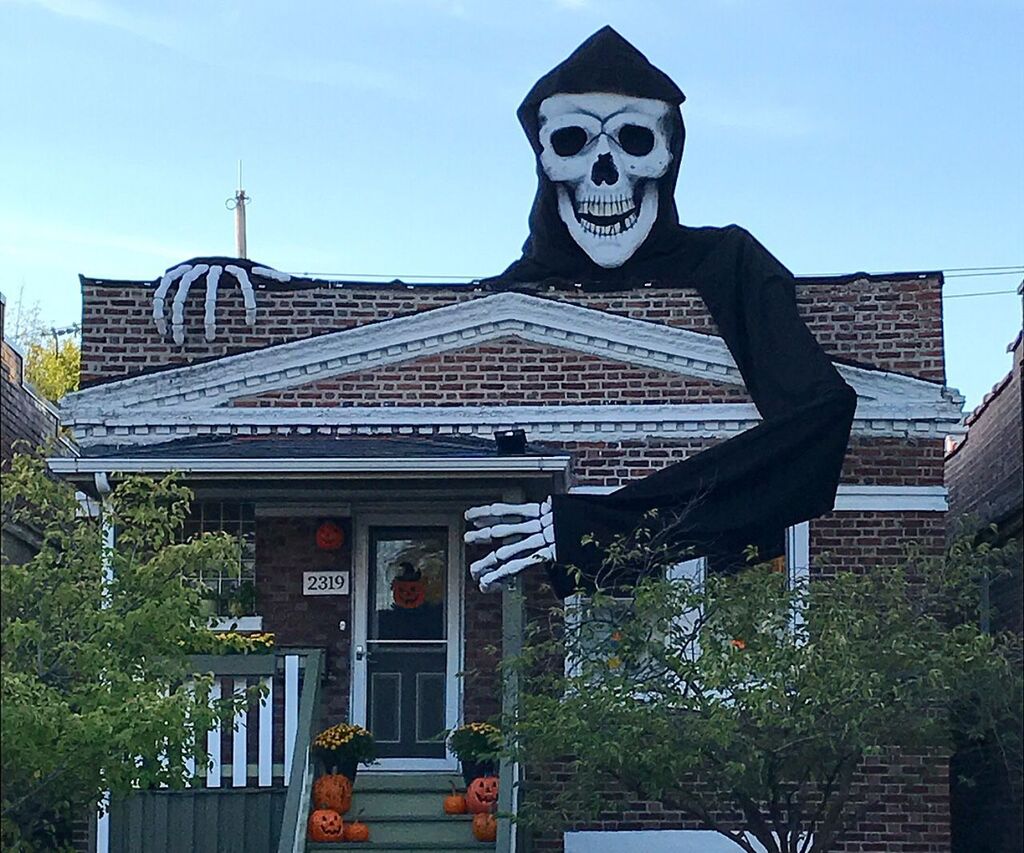 Source: pinimg.com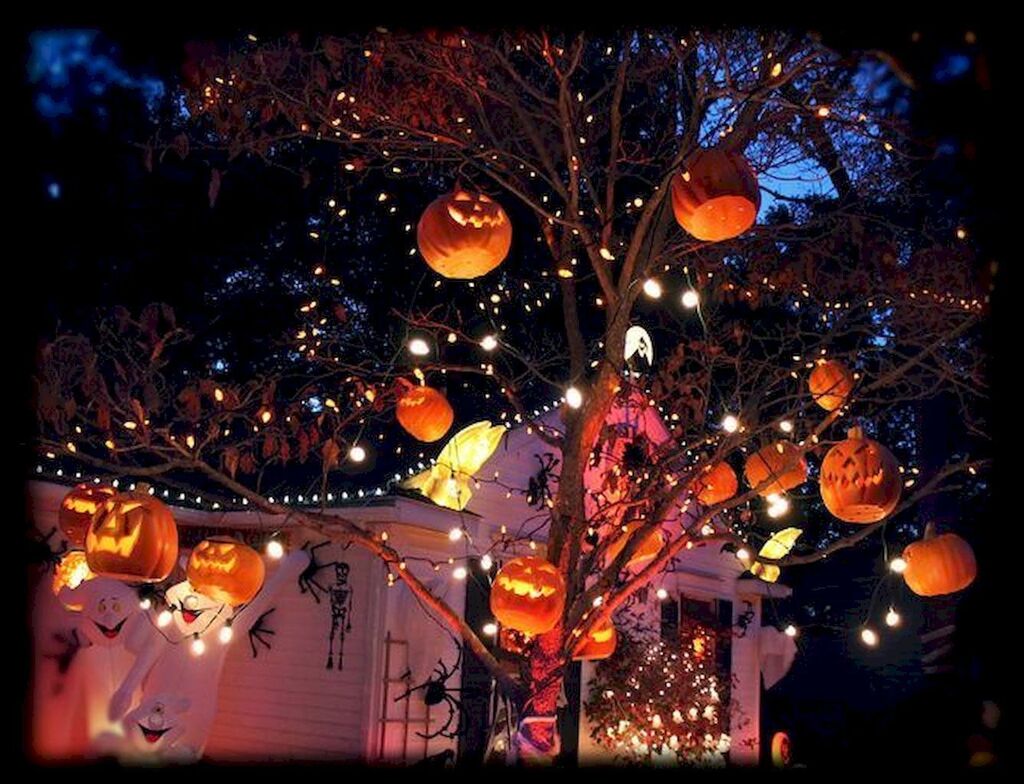 Source: pinimg.com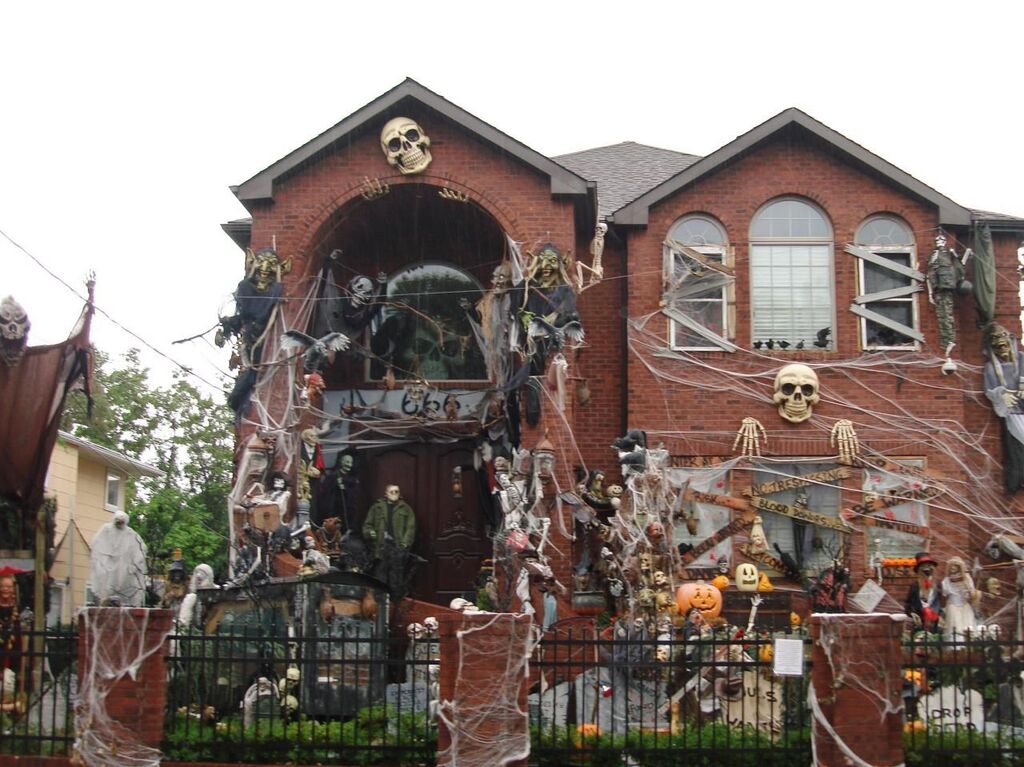 Source: pinimg.com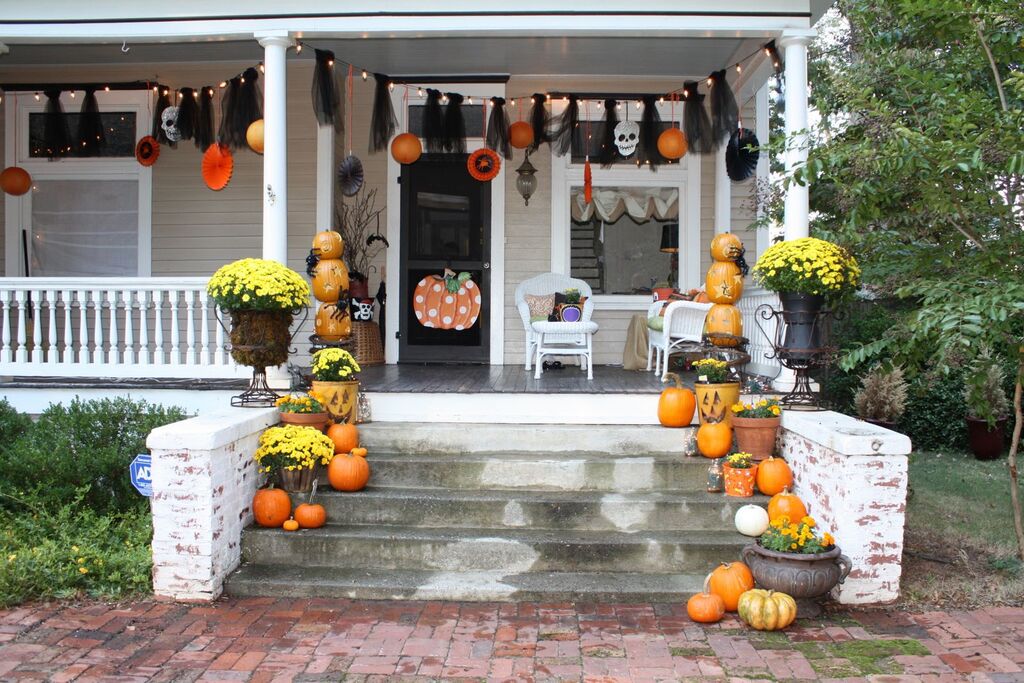 Source: nimvo.com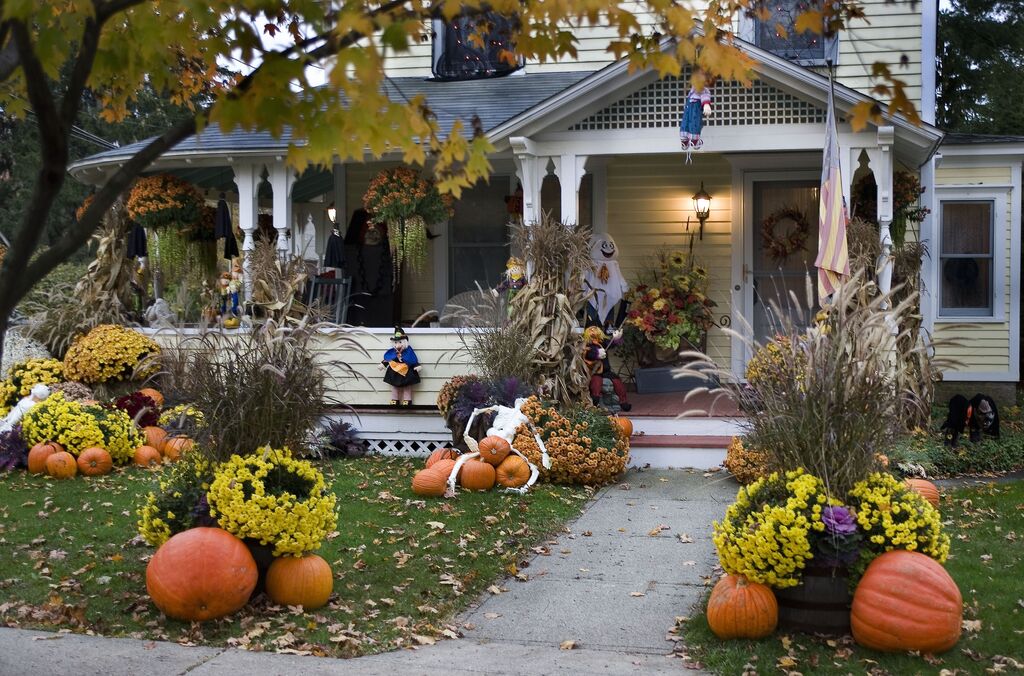 Source: hearstapps.com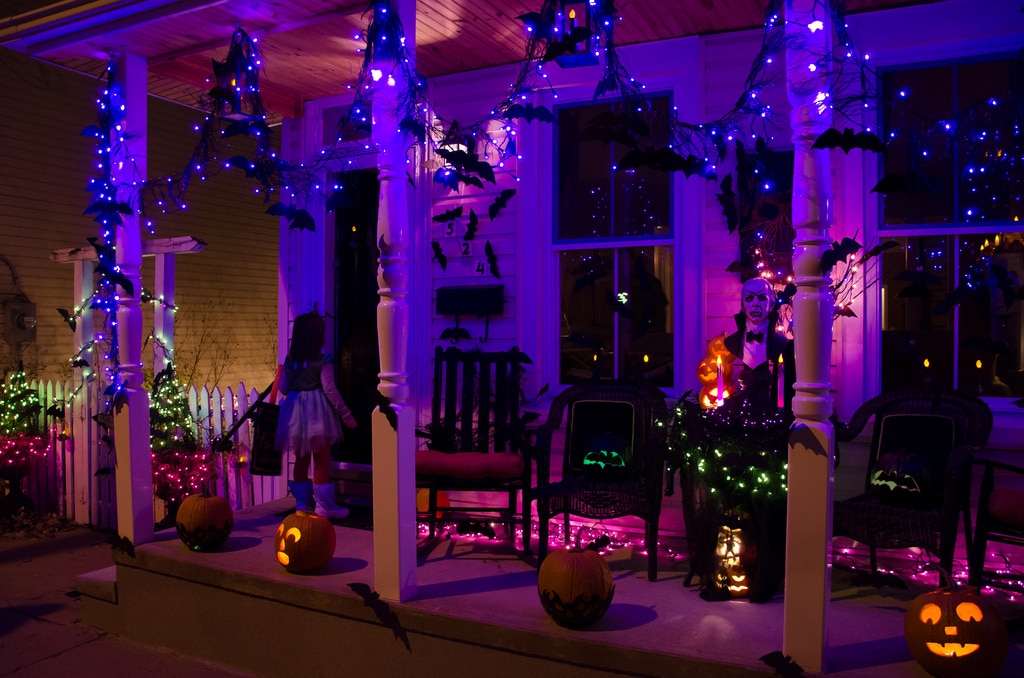 Source: secureservercdn.net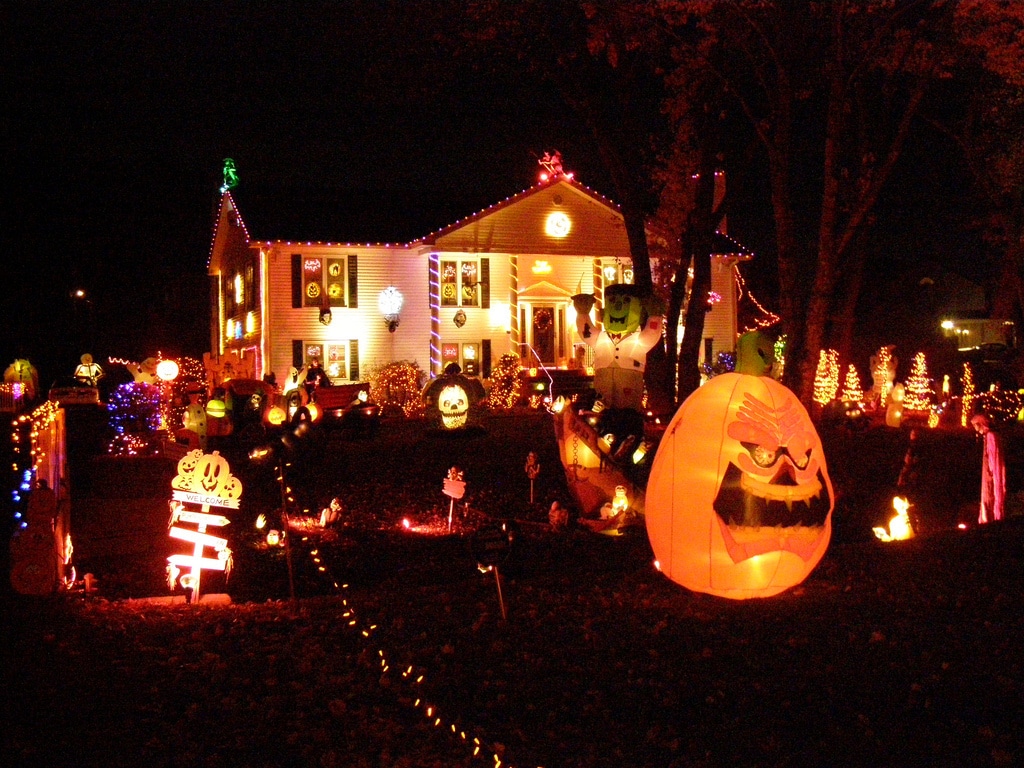 Source: lauerrealtygroup.com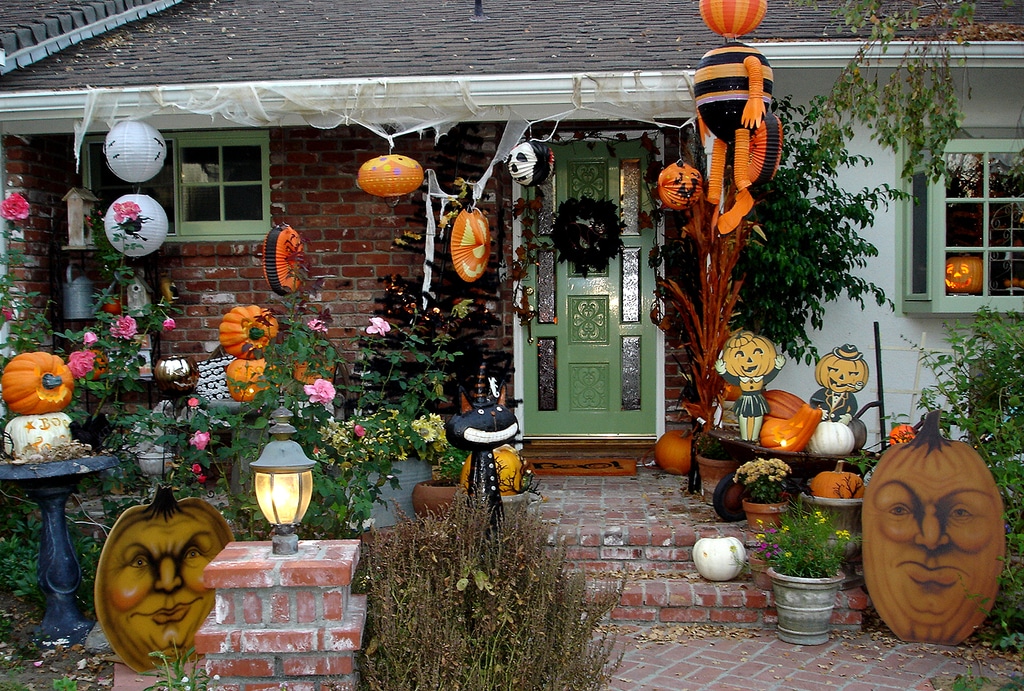 Source: godfatherstyle.com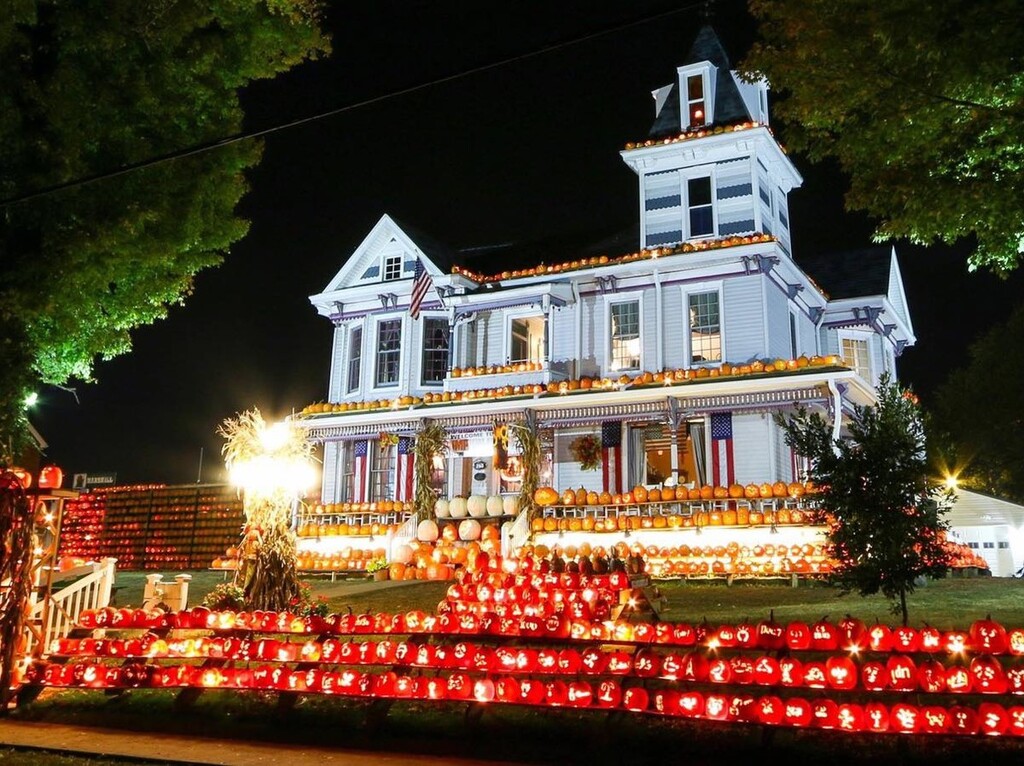 Source: meredithcorp.io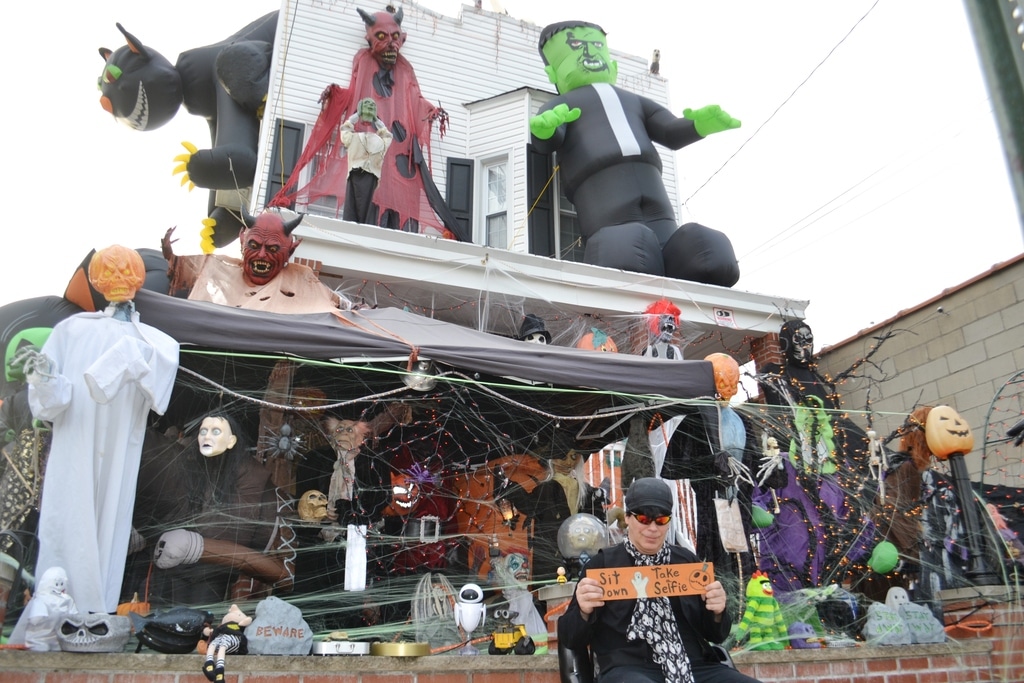 Source: qns.com
The Bottom Line
So which decoration did you like the most? My favorite is the colorful cemetery one. You can either select one Halloween theme and decorate your whole place according to that or select the various scenes of a movie or show and put decorate various parts of your home with the complementing decorations.  
We're pretty sure that with these thrilling Halloween house decorations, your front yard will indeed look scary. I hope you have got some inspirations from these Halloween ideas.
Wish you a spooky Halloween!
Keep coming to Architecturesideas as there are more interesting Halloween blogs are coming. For more information on architecture and home improvement, browse various sections.