11+ Easy DIY Halloween Decorations That Are Actually Cool
What comes to your mind when you hear the word 'Halloween'? Fancy Halloween costumes, delicious Halloween candy, and of course Decorations, these things must have come into your mind, right! After all, you've only got one chance a year to dress in your favorite Halloween costume, eat the most amazing food, and decorate your home like a scary movie set. Let's see DIY Halloween Decorations.
That's why there is no better time to show your creativity and imagination than Halloween. So, get ready to welcome or scare your guests through your fantastic DIY Halloween decorations. There are so many fun activities that you can do this time such as pumpkin carving, costume planning, deciding the theme, and decorating our places. To make your Halloween a bit easier, today in this blog, we've made a list of some of the spooky DIY Halloween Decorations ideas.
Whether you want witchy & scary-themed decorations or just prefer to keep them cute and simple, these decoration ideas will be perfect for everyone. We've included both indoor and outdoor decorations ideas for your home. You can also include your kids in these homemade Halloween decorations, which are super fun and easy to make.    
11+ Spooky DIY Halloween Decorations Ideas
Do you want to decorate every corner of your home? Or want to fill up your room with wickedly creative Halloween crafts? We've got ideas for everything from small cute Halloween pumpkins and Mason jars to large crafts, like wall hangings. 
Don't know how to make Halloween decorations? Worrying not, all of these cheap Halloween decorations are easy to make.     
Here is the list of best DIY scary Halloween Decorations for this year: 
1. Scary Skull Centerpiece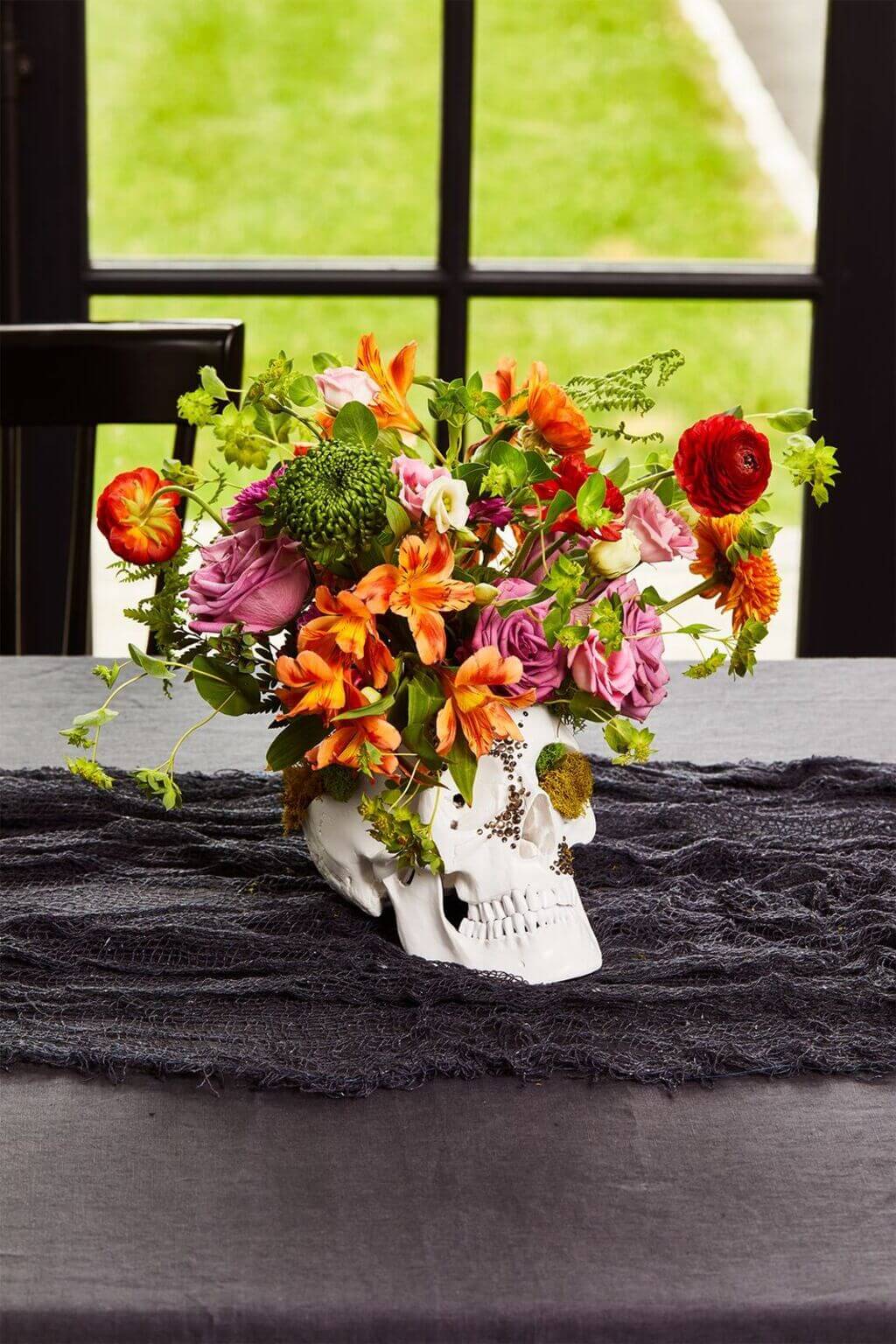 Source: hearstapps.com
Decorate your dining table and welcome your guests with this easy DIY Halloween table decoration. To make this, all you need is to take a faux skull that has a removable top. 
You can also paint it in dark colors such as black, gold or use white both ways it looks impressive. Put some real or artificial flowers in it, place it in the center of your table. That's it and your easy Halloween table decor is ready!
2. Witch's Bubbling Cauldron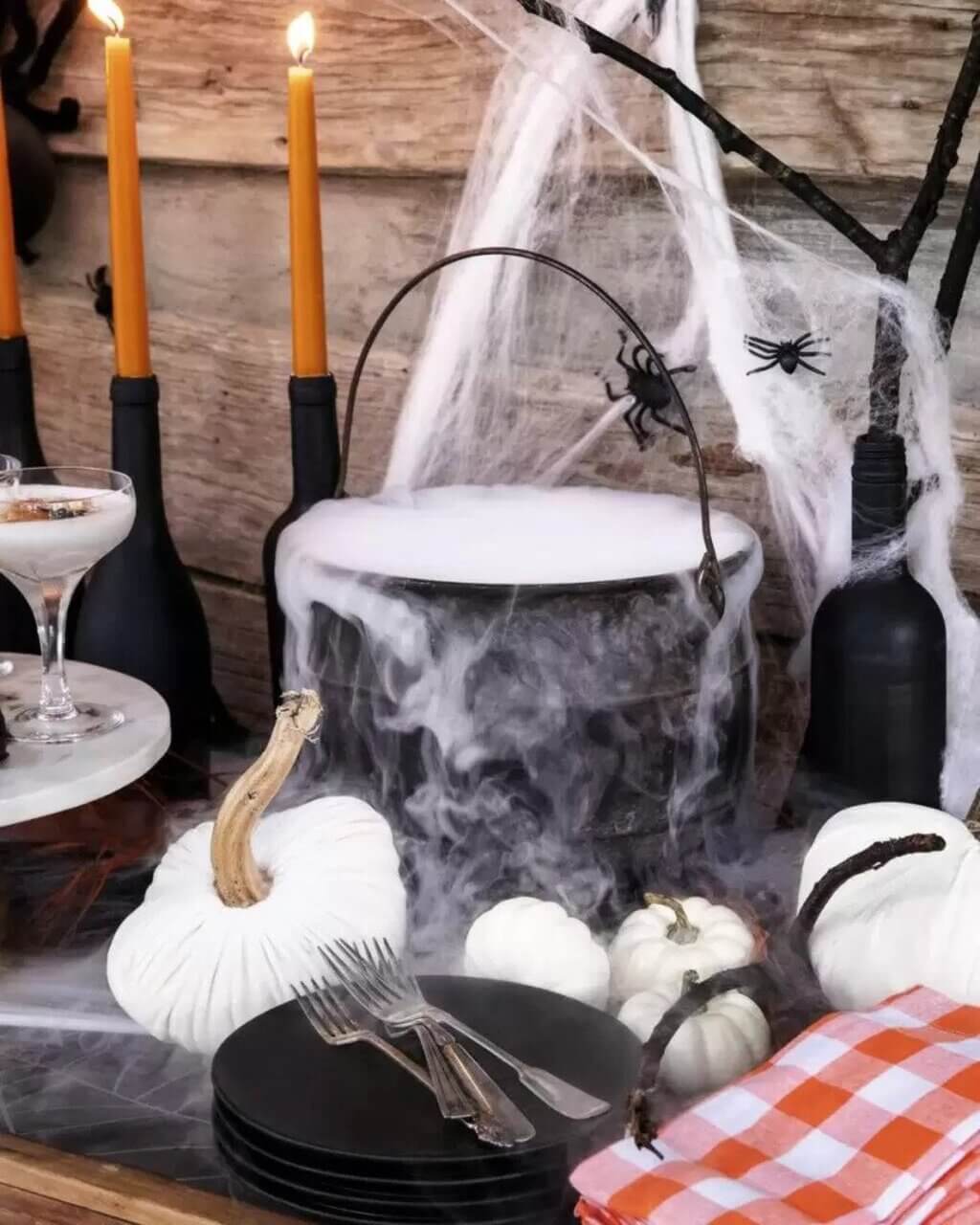 Source: evdekorasyon.xyz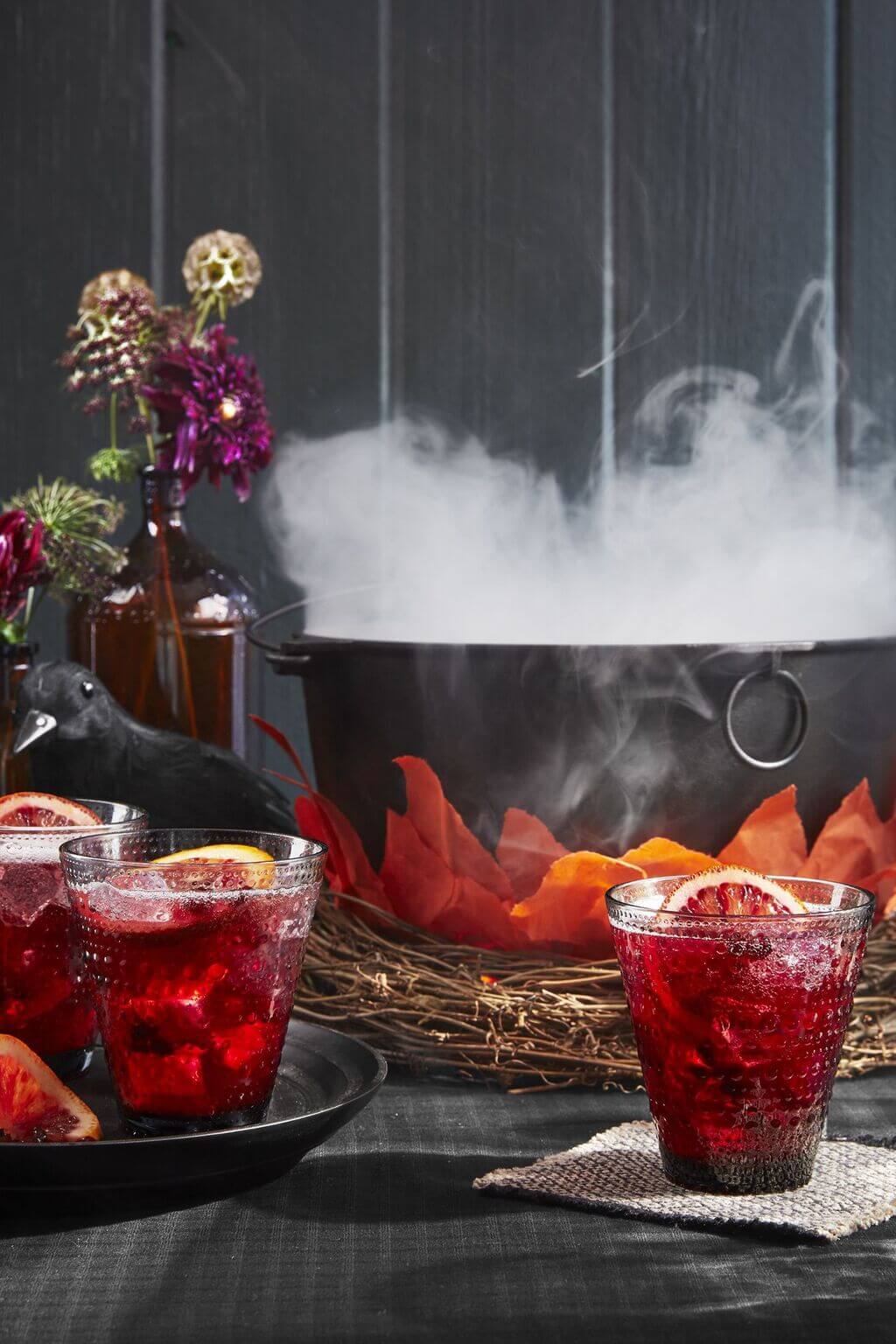 Source: pinimg.com
This is a great and easy way to add some scary and witchy feel to your decorations. To make this easy DIY Halloween decoration, all you need is some dry ice and some fake witchcraft things. All these things are easily available in any grocery store or market. 
First, take a cast-iron bucket and put some dry ice in it and lastly, add some water. This creates a magical smoky effect. For other parts, take a grapevine wreath and put the cauldron in it. To make it more dramatic, add paper flames. This is one of the scariest decorations that nobody will dare to touch! 
3. Party Pumpkin Topiary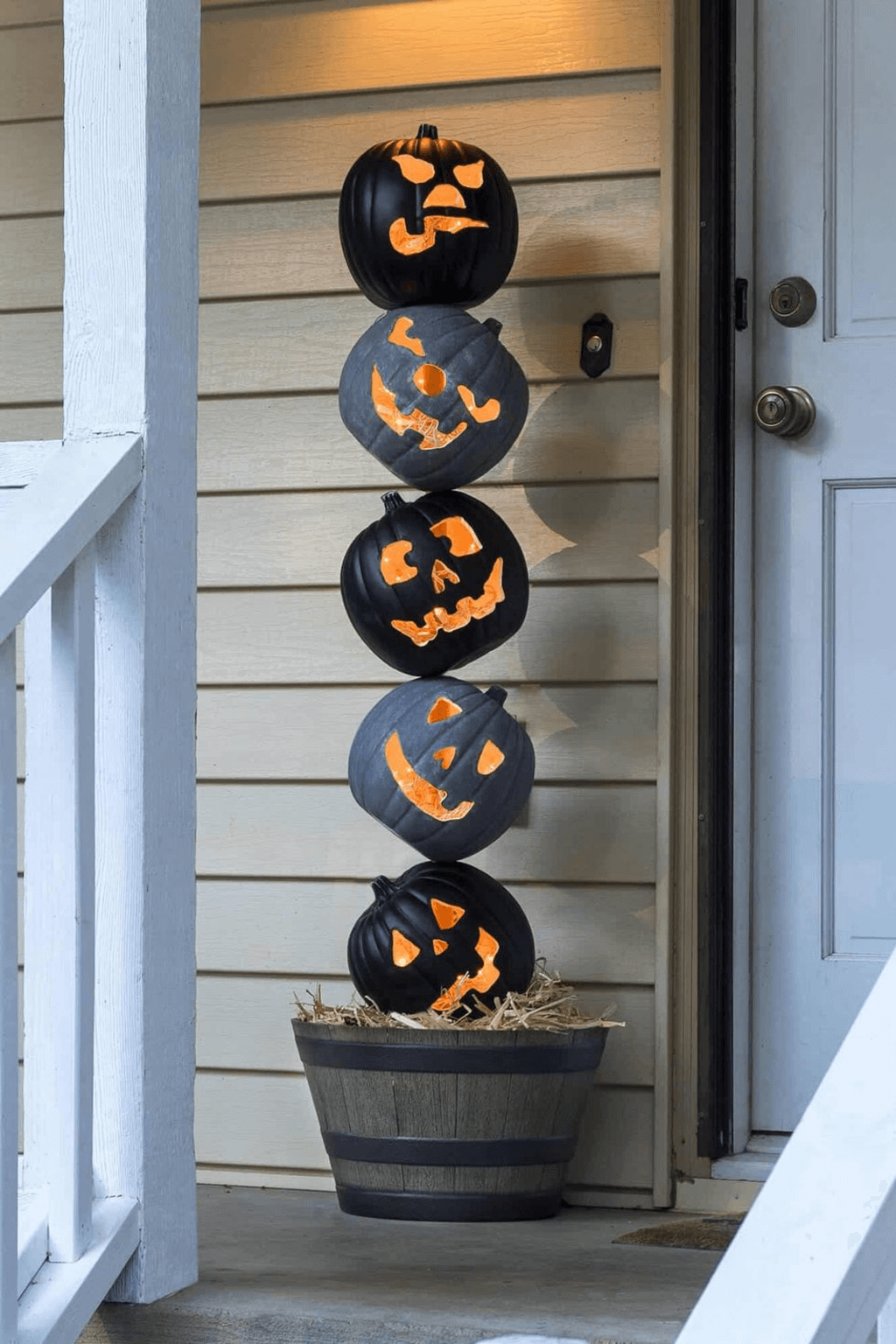 Source: pinimg.com
To welcome your visitors, craft this wicked pumpkin topiary. You will need only a few things like painted plastic pumpkins, a barrel-inspired planter, lights, and hay to make this decor. This attractive Halloween outdoor decor will surely catch some attention and make your entryway Halloween-ready.
4. Stylish Spider Web Bar Cart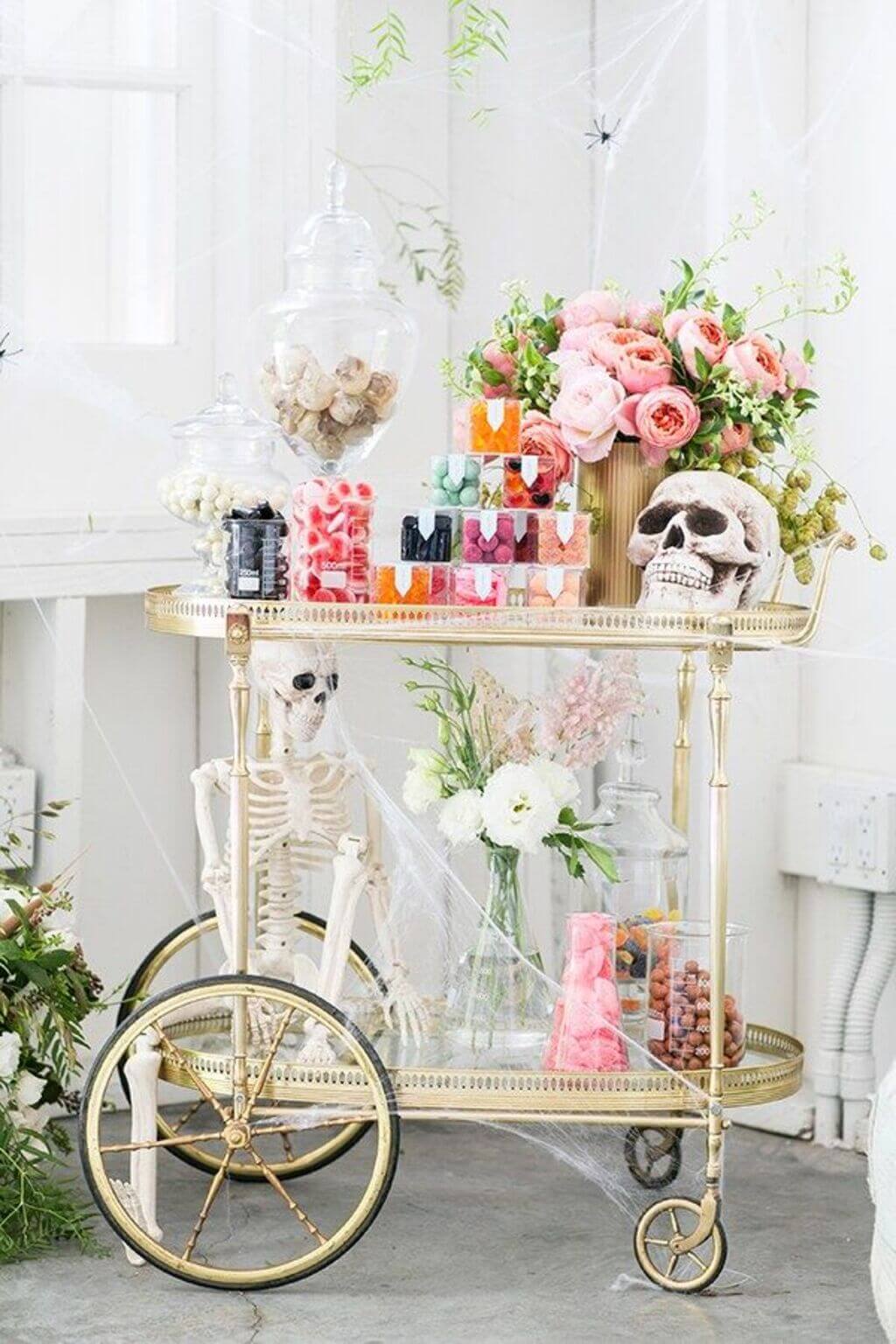 Source: hearstapps.com
Don't leave your bar cart plain and boring. Spruce it up with some skulls and spiderwebs. Put some candy jars, drinks, and garlands. If you want, you can also put a faux skeleton in the lower area of the cart. This is a perfect decor idea for those who want chic and classy Halloween decors. 
5. Easy Halloween Mantel Decor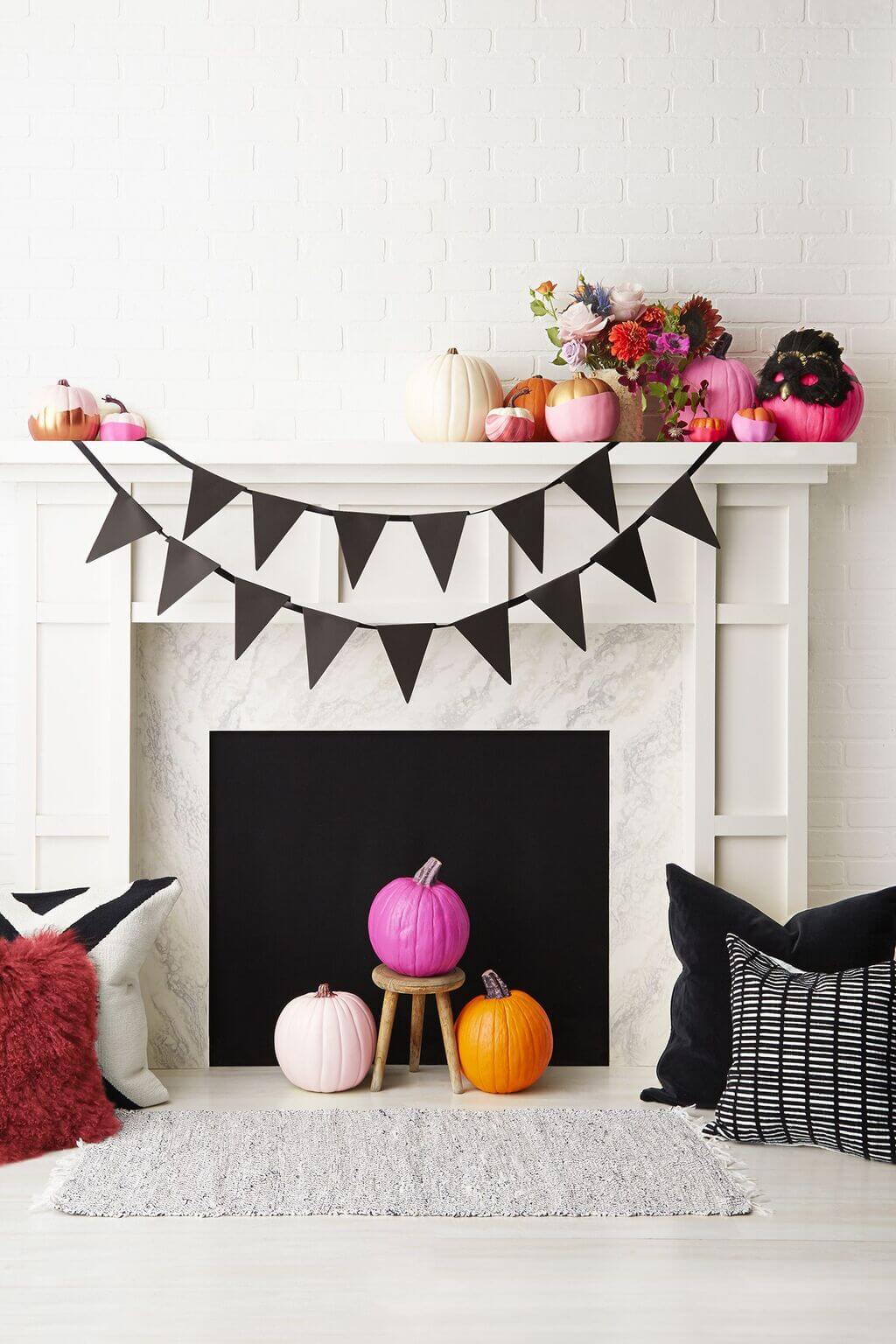 Source: guiaparadecorar.com
This year instead of traditional Halloween decor, try this cool and stylish-looking mantle decor. This unique decor has eye-popping pumpkins, colorful balloons, fresh blooms, and fun accessories.
Don't use the traditional orange decor pumpkins, paint them in fun colors like yellow, pink, and gold. Lastly, hang a Happy Halloween banner, and your mantle is ready for Halloween! 
6. Creepy Crystal Balls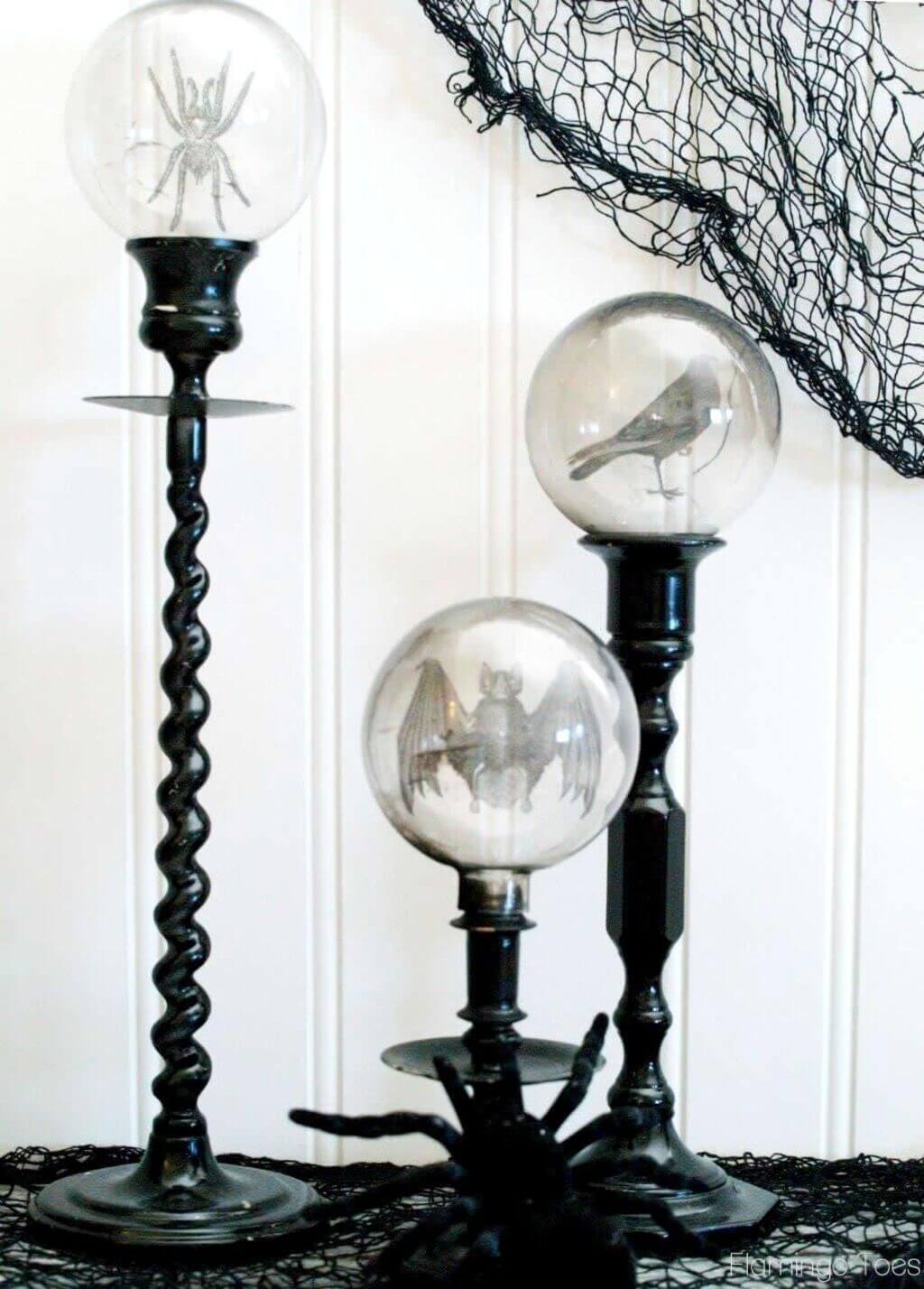 Source: pinimg.com
After seeing this decor, your guest will surely think that their future looks spooky! This crystal ball decor has its own creepy vibes, which can make anyone shiver down to their spine. 
These glass balls look fancy, but you'll be surprised to know that they're made from clear Christmas ornaments. Another great thing about these types of vintage Halloween decorations is that you can store them and use them for many years. 
7. Spooky Spider Web Wall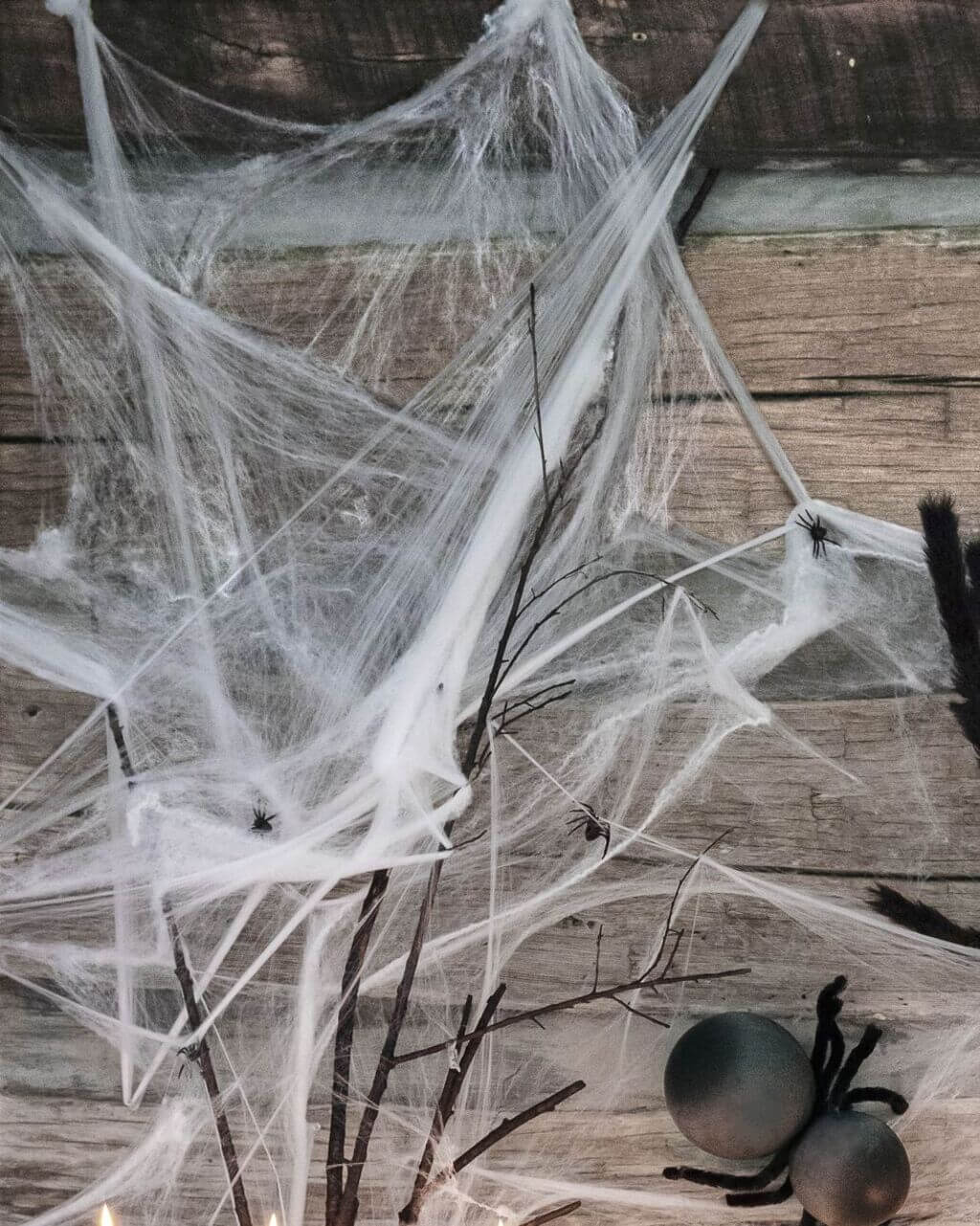 Source: hearstapps.com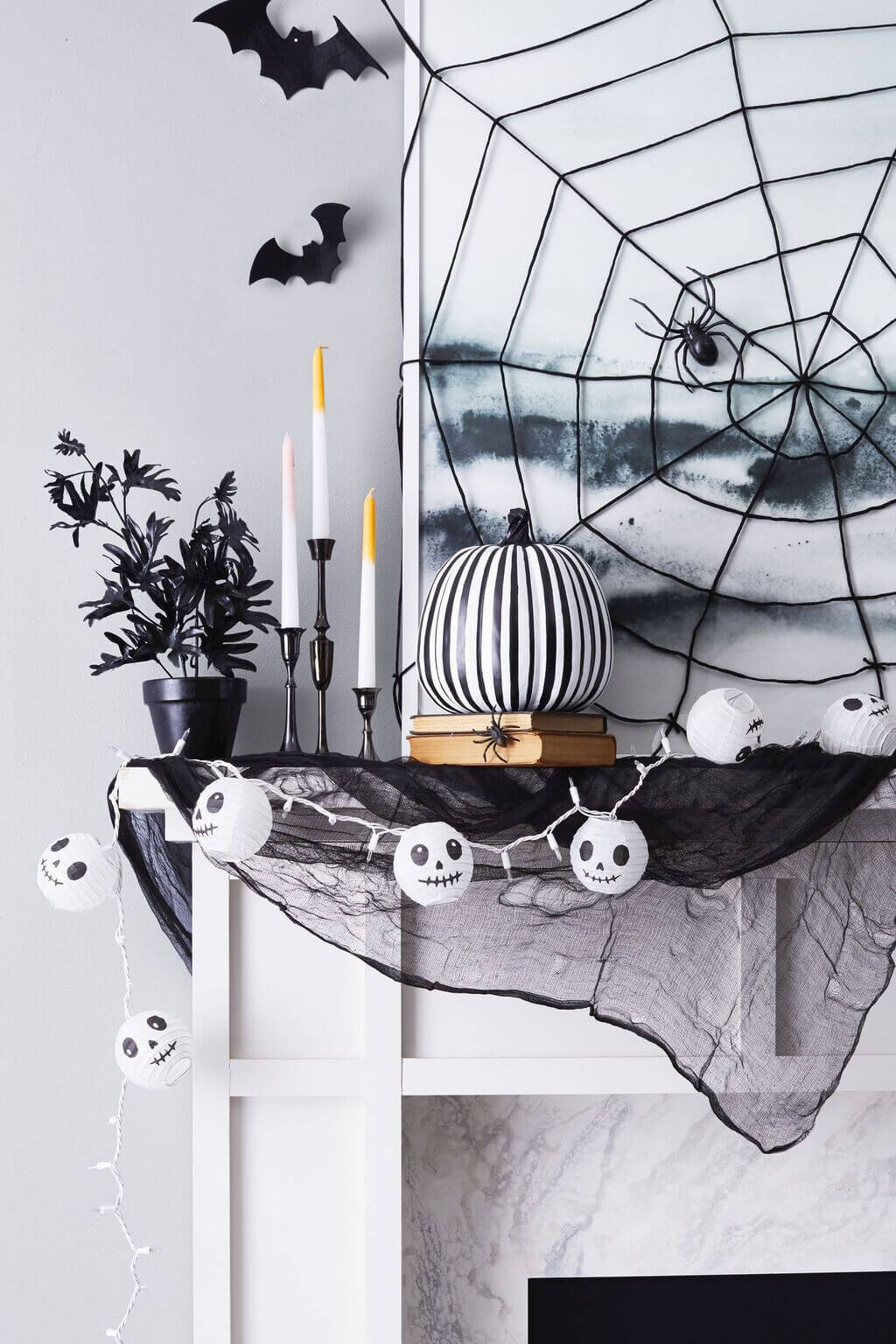 Source: pinimg.com
Create a scary scene and add layers of creepiness to your Halloween buffet with this spider web decor. To make these types of Halloween window decorations, you'll need some sticky spiders, webs, and eerie black painted branches.
First, stretch the fake spider web across your windows or buffet wall. After this, stick the spiders and put the branches around them. Look at the above picture for reference. This is one of the best and scary outdoor Halloween decoration ideas.
8. Cute Batty Staircase Decor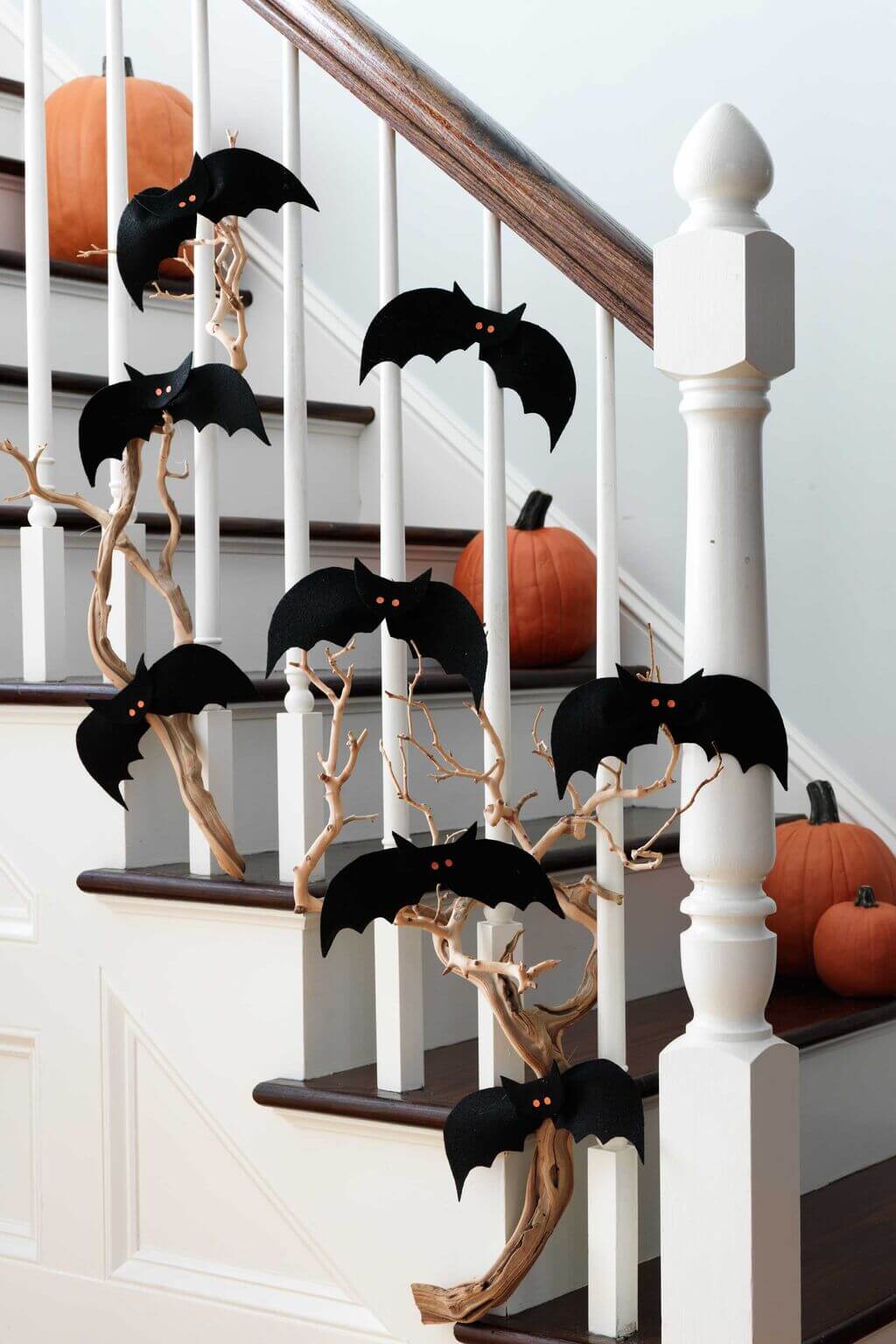 Source: pinimg.com
Are you looking for Halloween decoration ideas for your stairs? If yes, this idea will work perfectly for you. First, take some weave twigs and wrap them around the banister. After this, scatter or stick some paper bats. Don't forget to add the pumpkins on the stairs to add the spooky Halloween vibes.
9. DIY Test Tube Invitations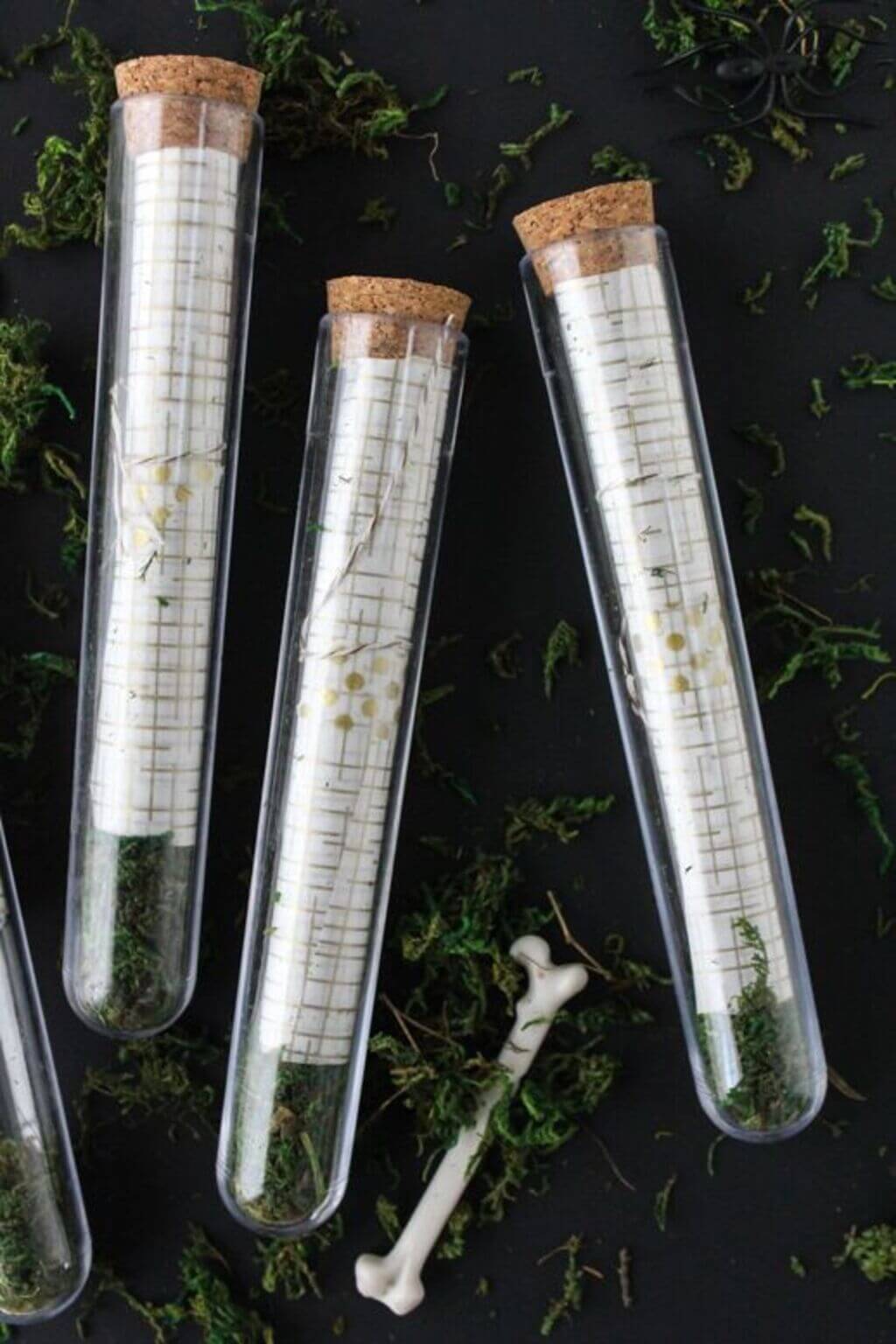 Source: hearstapps.com
Are you hosting a Halloween party this year? If yes, this idea will be a great option for you. Not only should your decorations and food be fun, but your way of inviting people should also be spirited and amazing. 
Instead of sending usual Halloween party cards, send these DIY test tubes invitations to your guests. This is a unique way to welcome your visitors to your party. This is super easy to make, and you can find all the supplies in the dollar store.
10. Witch's Broom Chandelier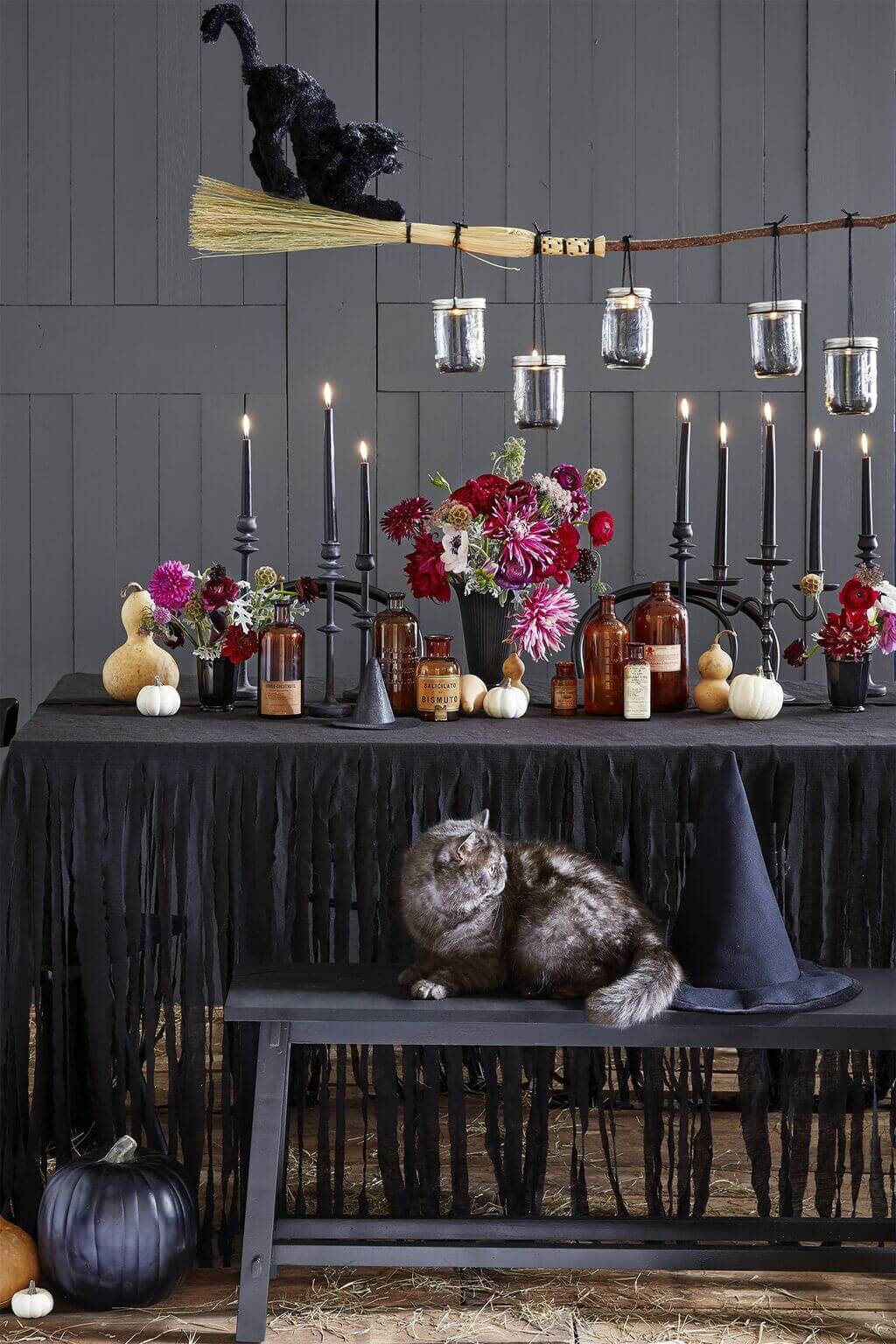 Source: pinimg.com
Add a fun element and texture to your dining room with this interesting broom chandelier. This is an easy and cheap DIY Halloween decoration that you can make in just a few minutes. To make this, you'll need a broom, mason jars, black candles, and some twines.
First, hang the broom just above the dining table and fill mason jars with black sand. After this, put battery-operated black candles, and lastly, with the help of twine, attach all of them to one side of the broom. To balance, you can add a faux feline on top of the other side of the broom. This chandelier will create the perfect Halloween ambiance for your dining room. 
11. Scattered Ravens & Pumpkins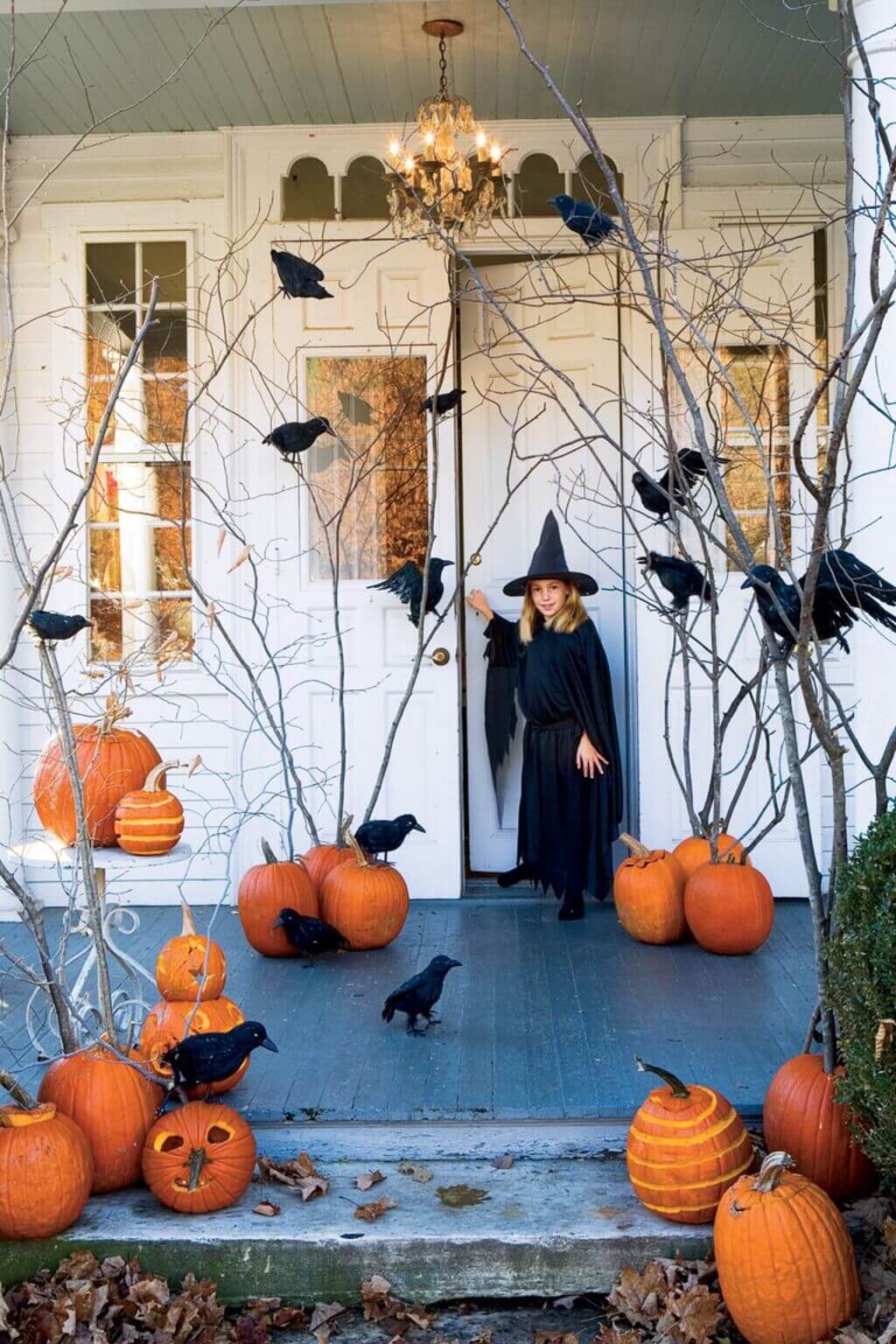 Source: hearstapps.com
Create a scary killer entrance with these easy outdoor Halloween decorations. Scatter some twins and pumpkins all over your front porch or outdoor area. Lastly, put a lot of faux ravens all over the area. These are one of the best DIY Halloween decorations for outside.
Here are some more DIY Halloween decoration ideas and inspirations for you: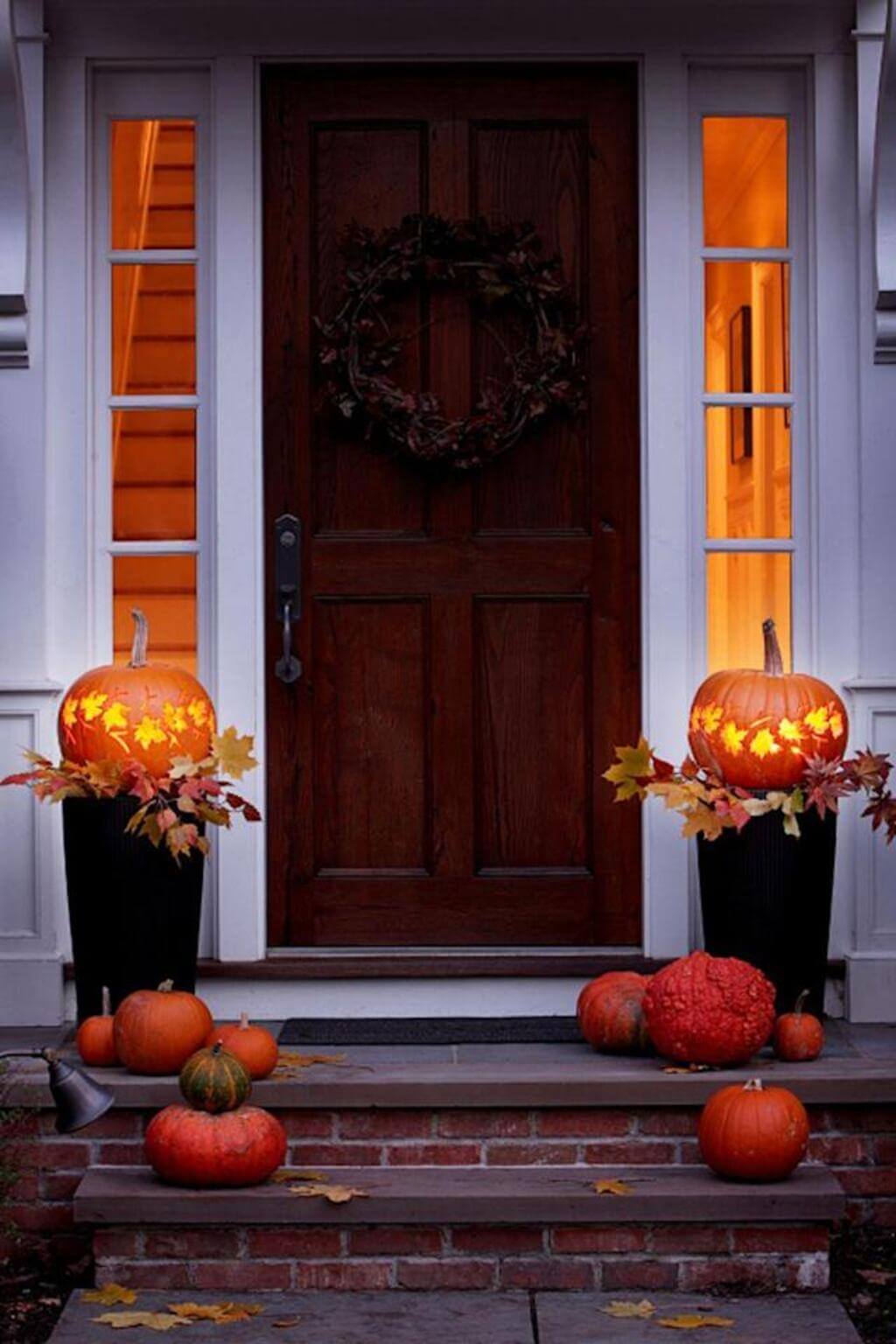 Source: yimg.com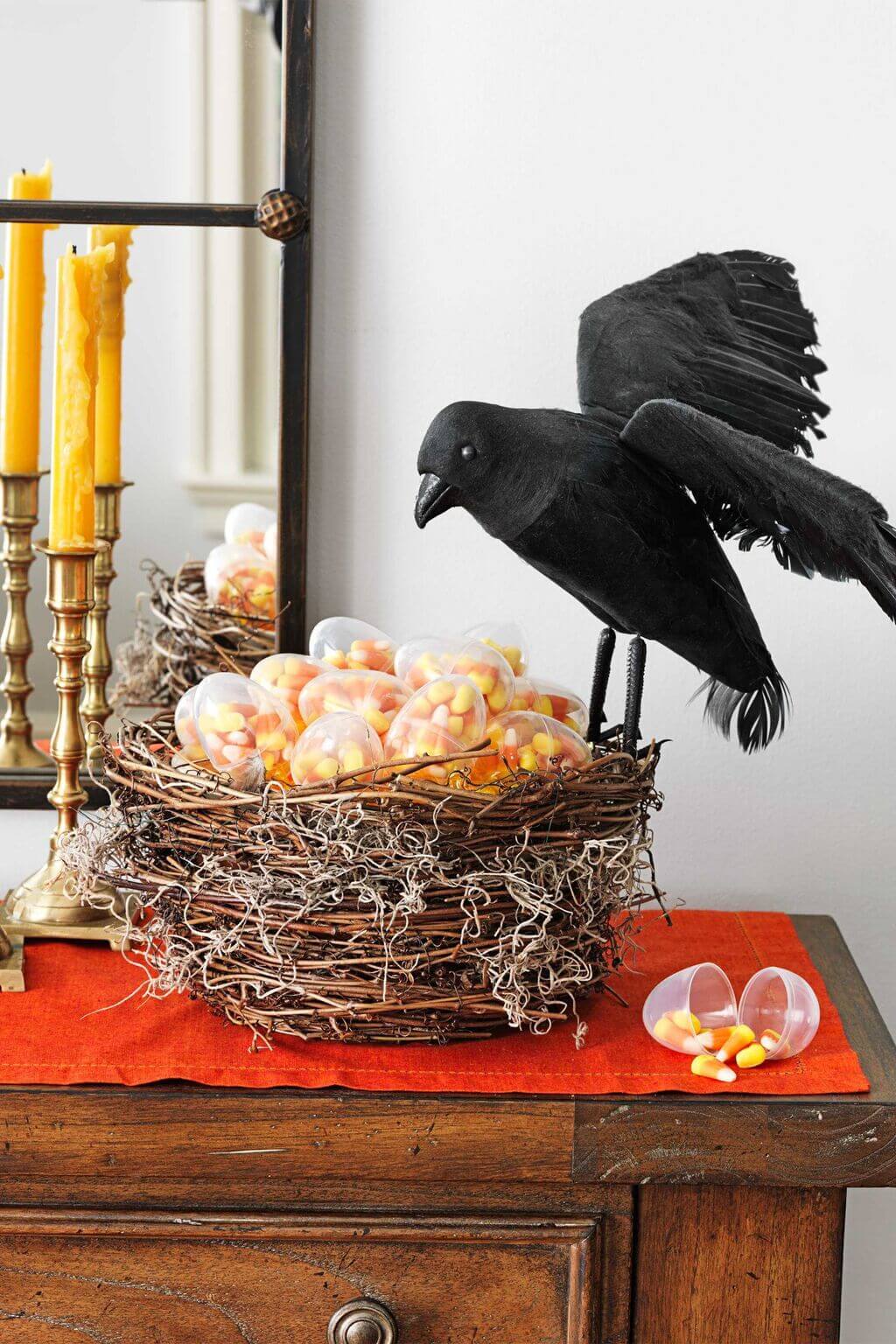 Source: pinimg.com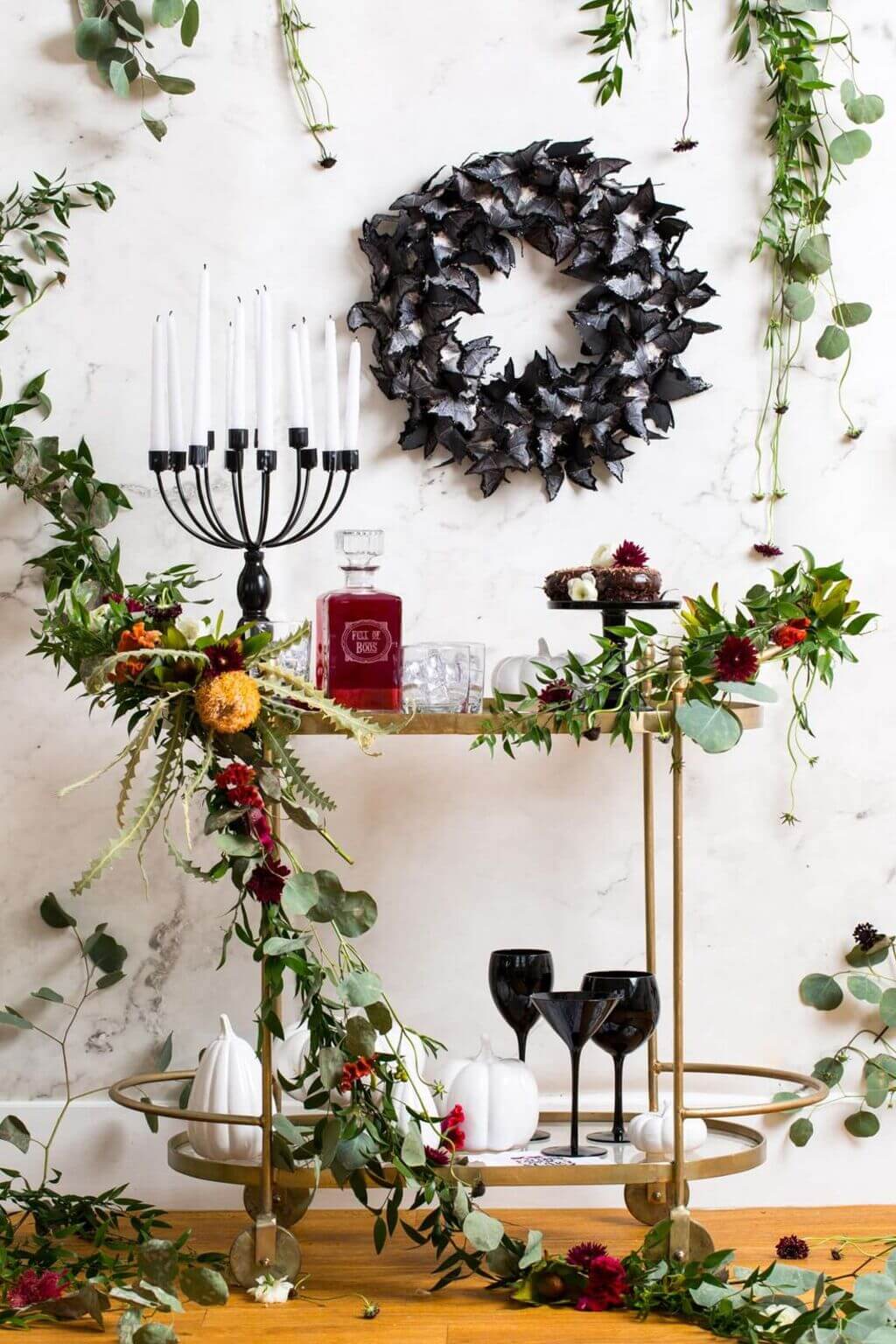 Source: hearstapps.com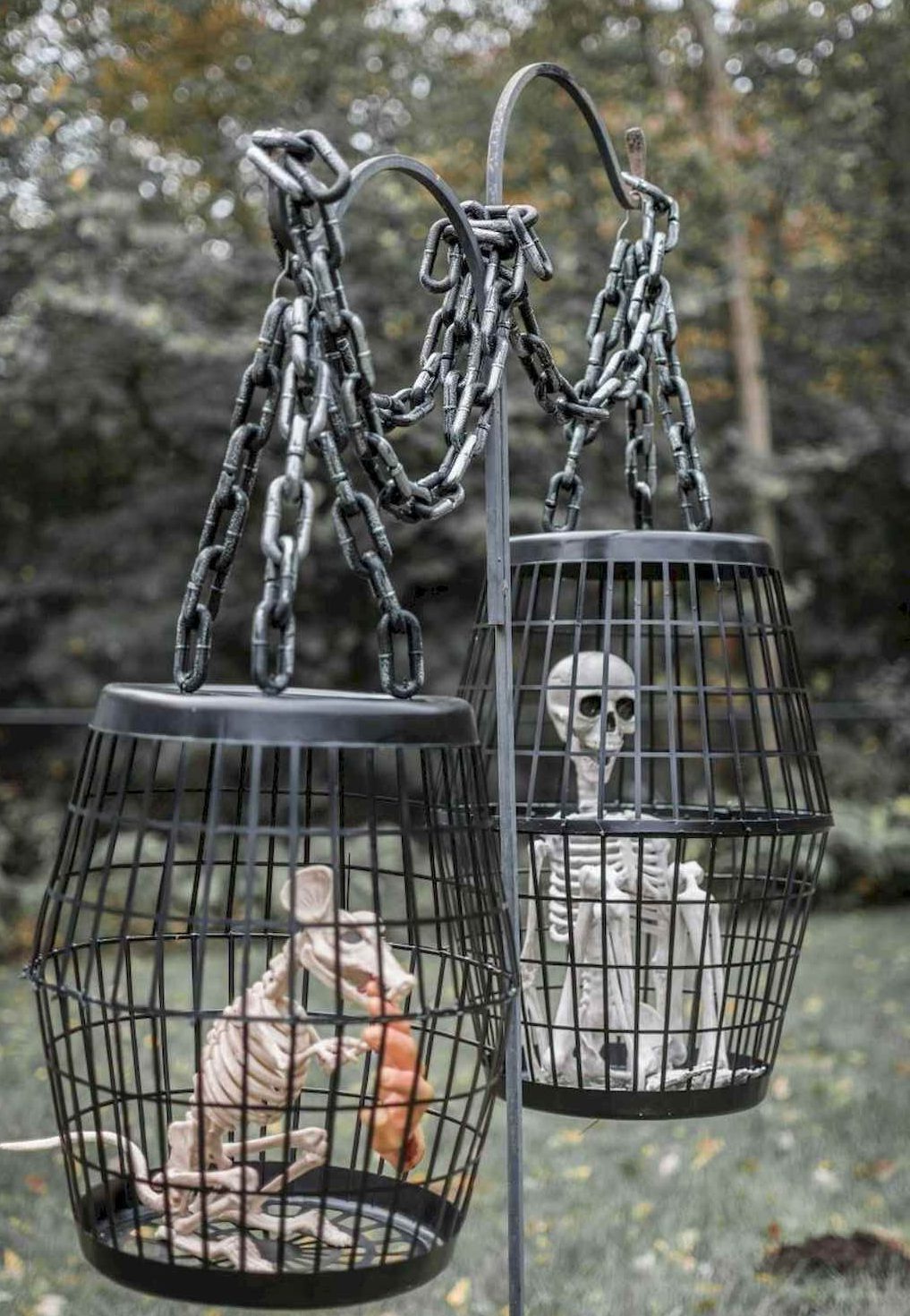 Source: pinimg.com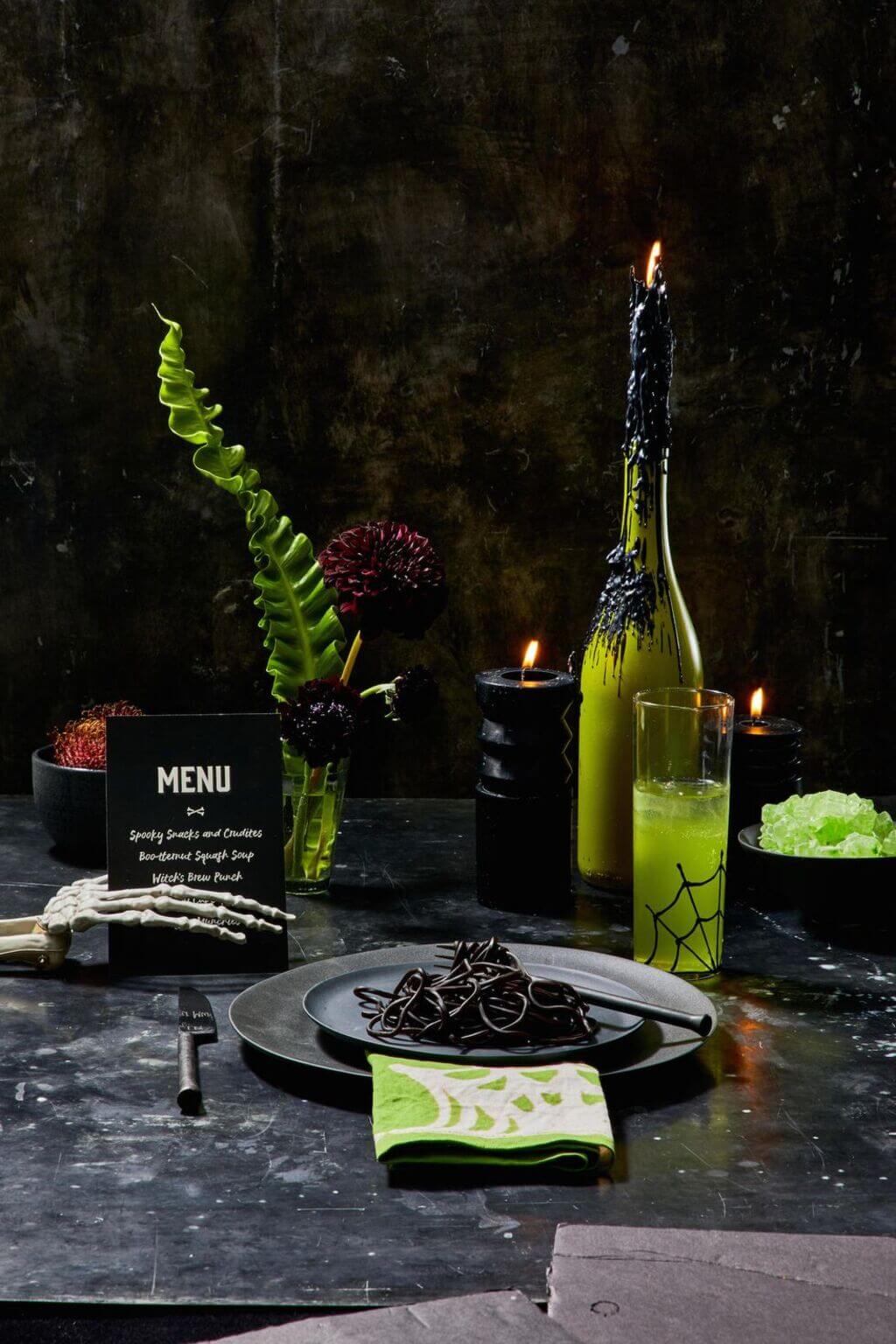 Source: hearstapps.com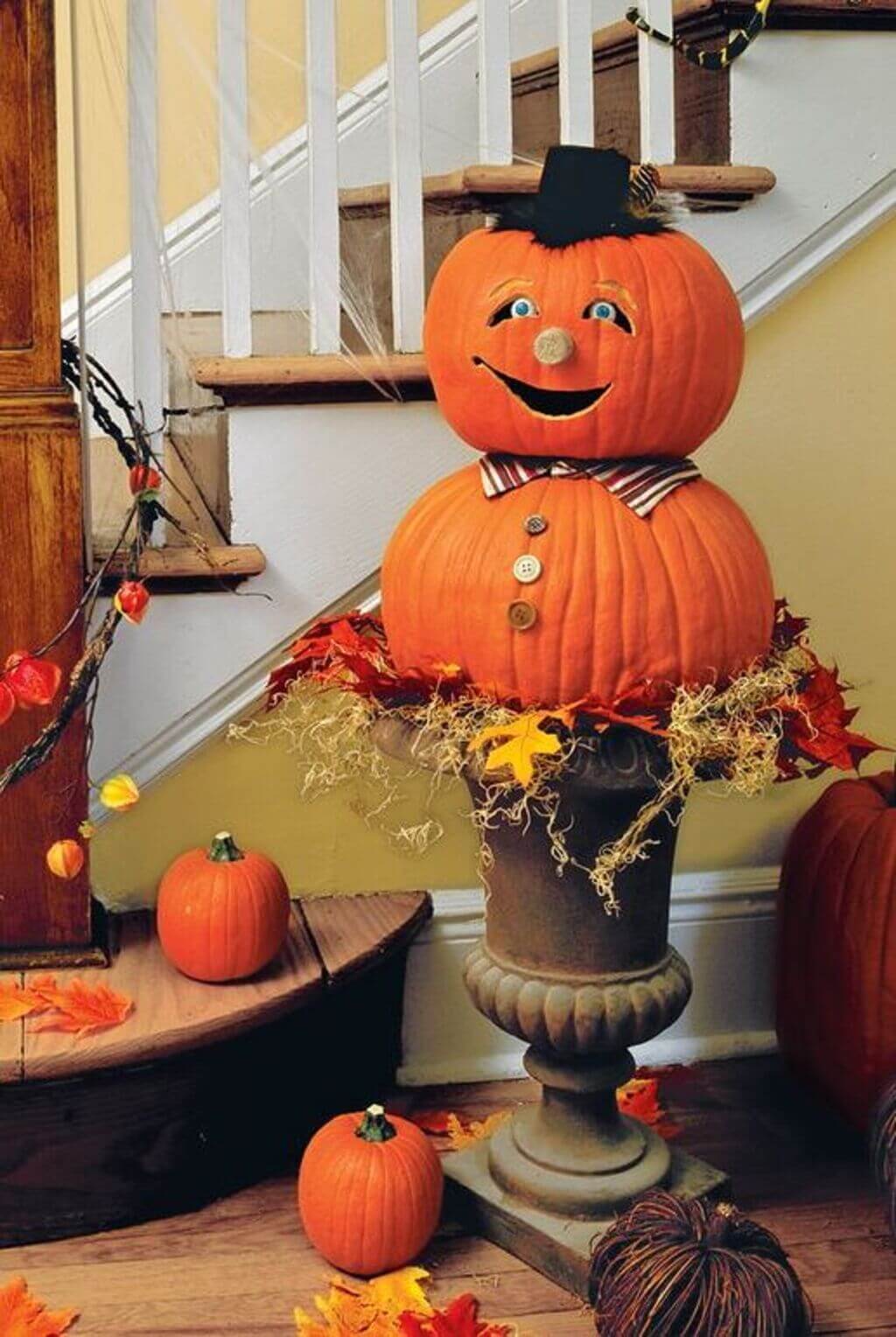 Source: hearstapps.com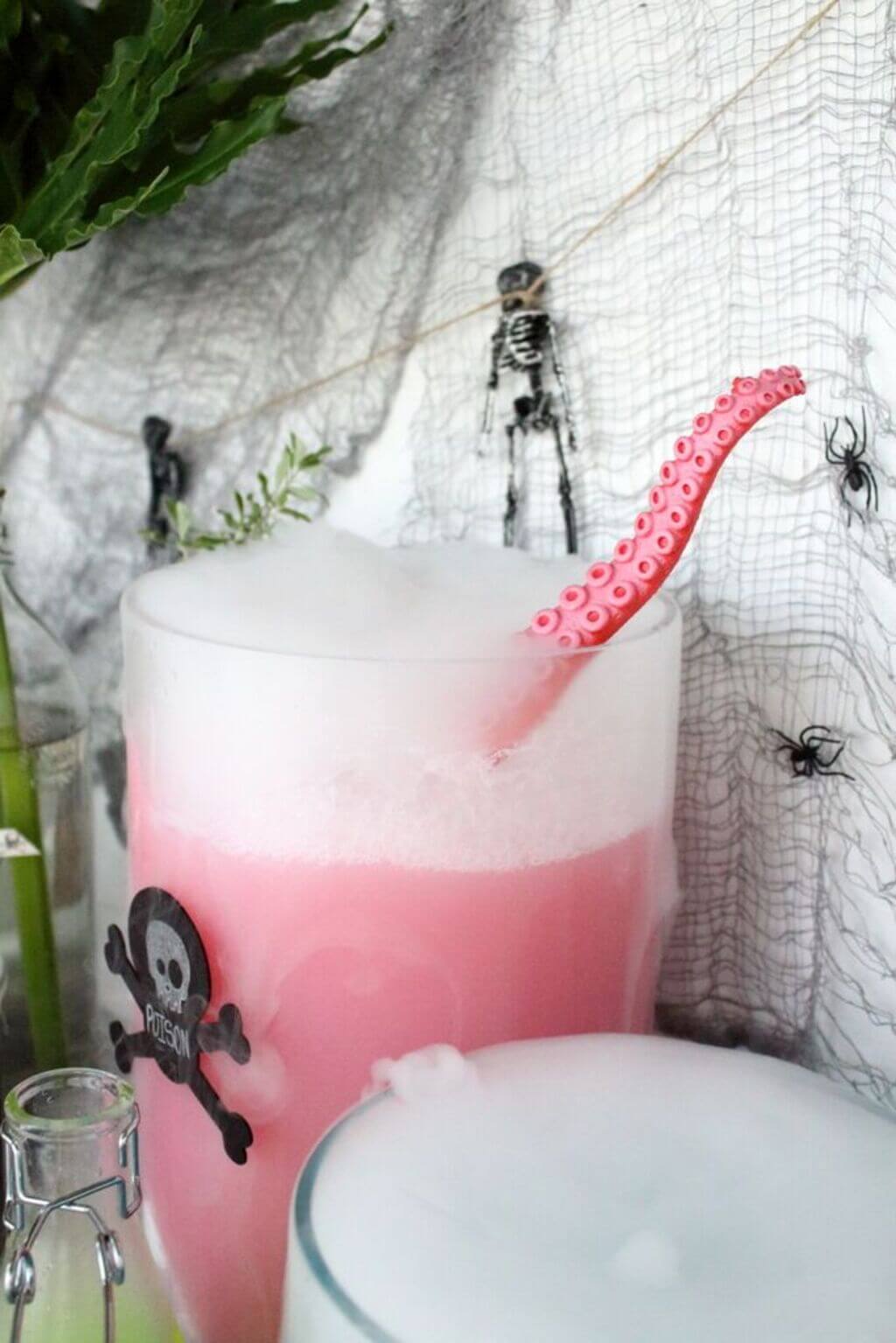 Source: hearstapps.com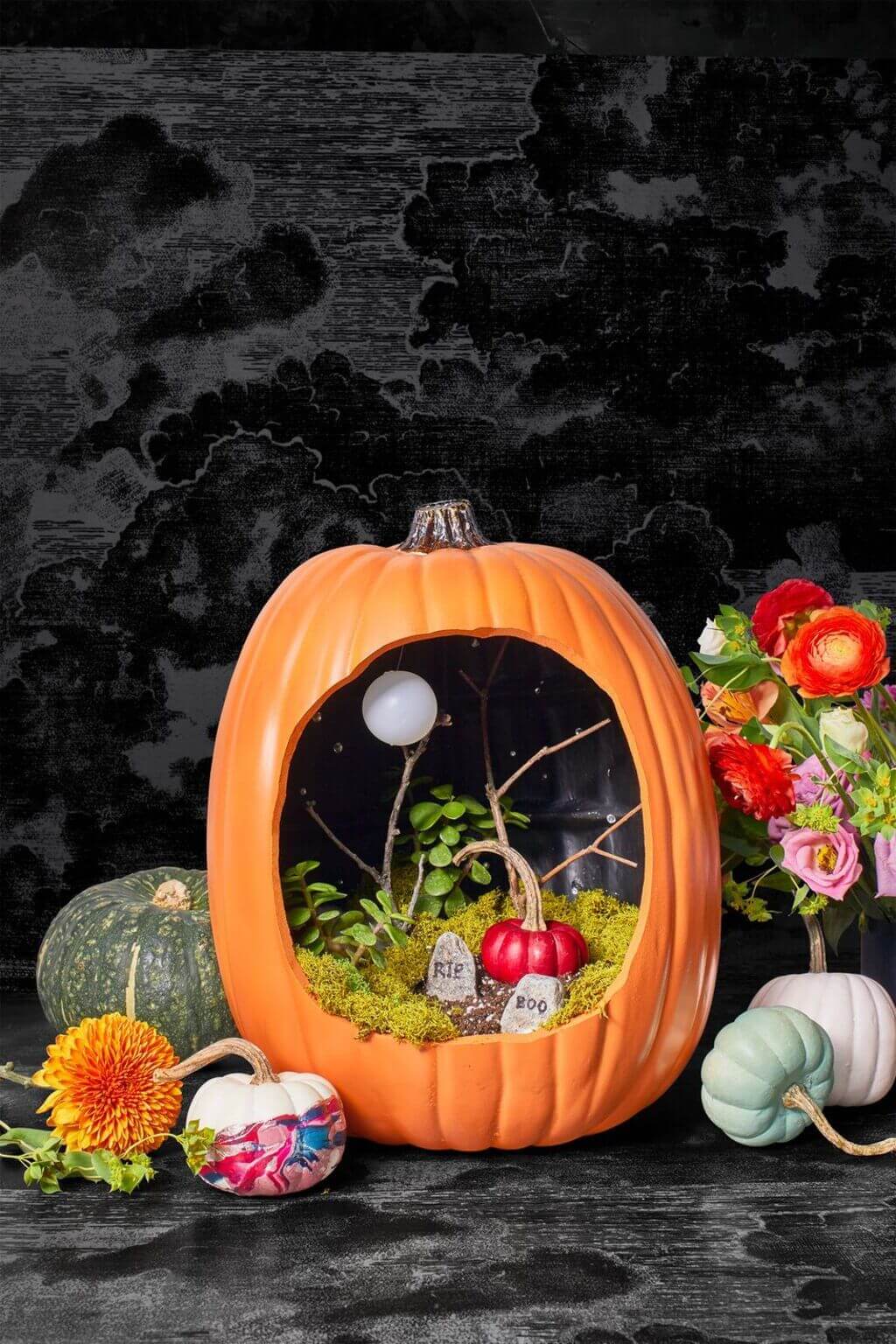 Source: hearstapps.com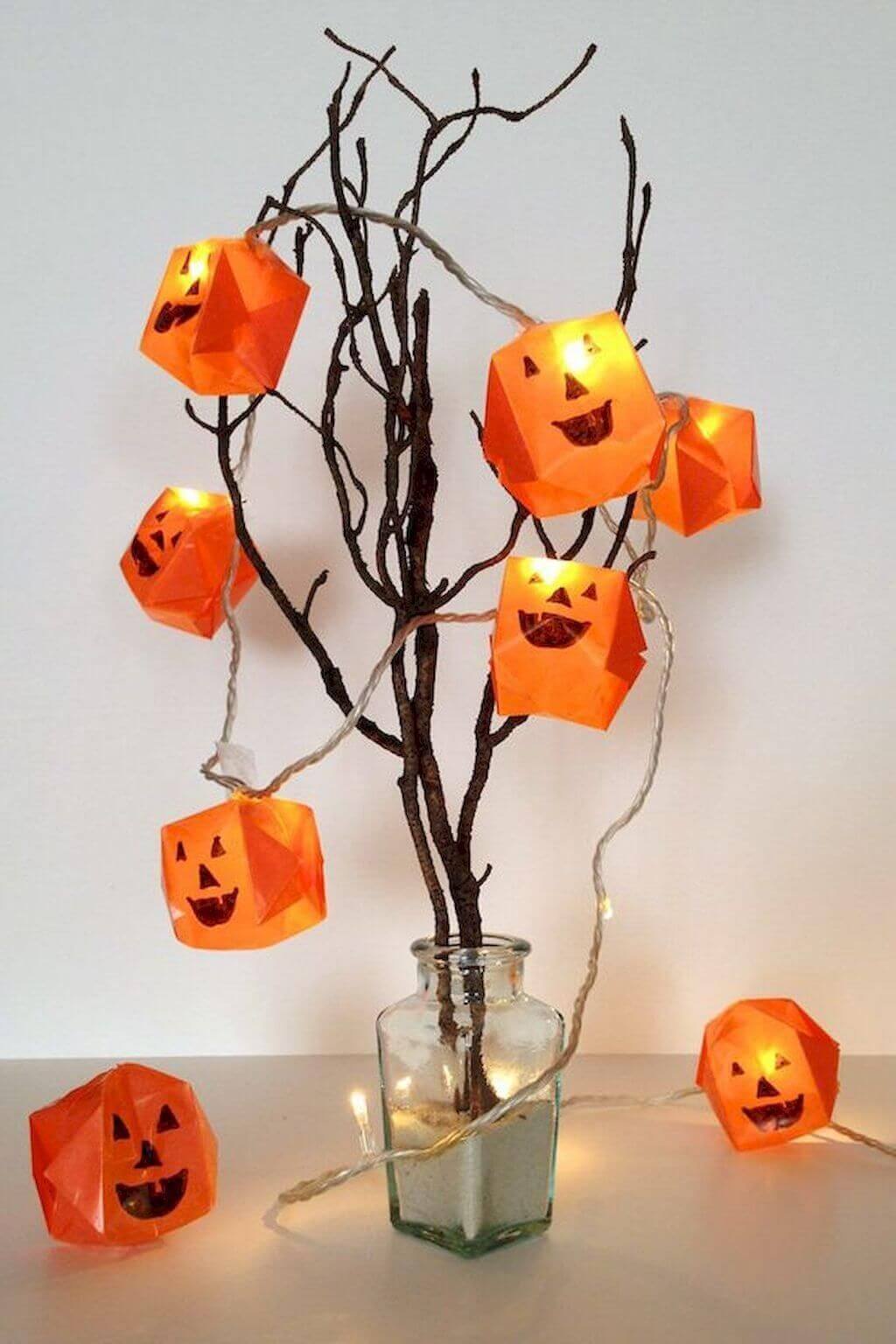 Source: pinimg.com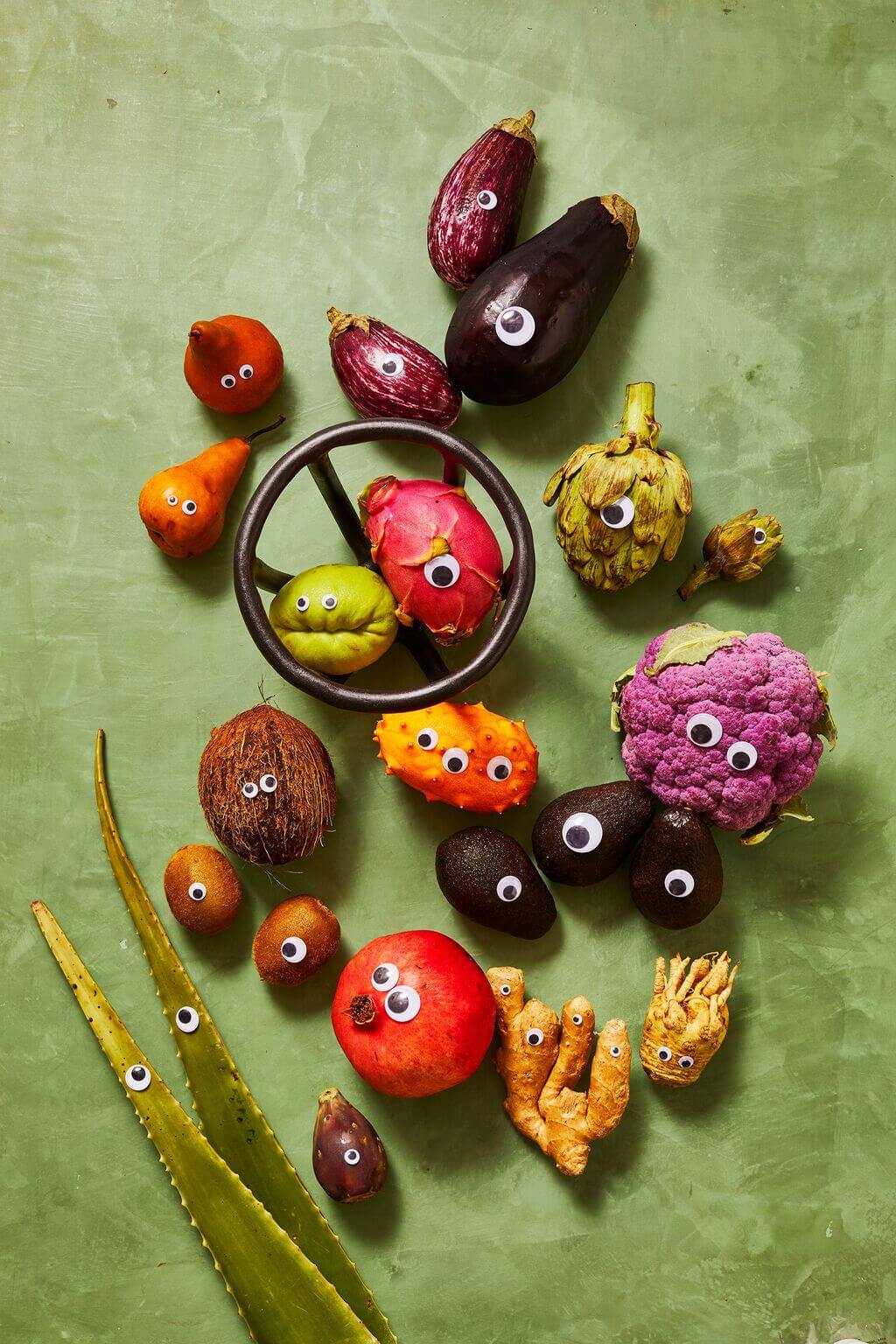 Source: hearstapps.com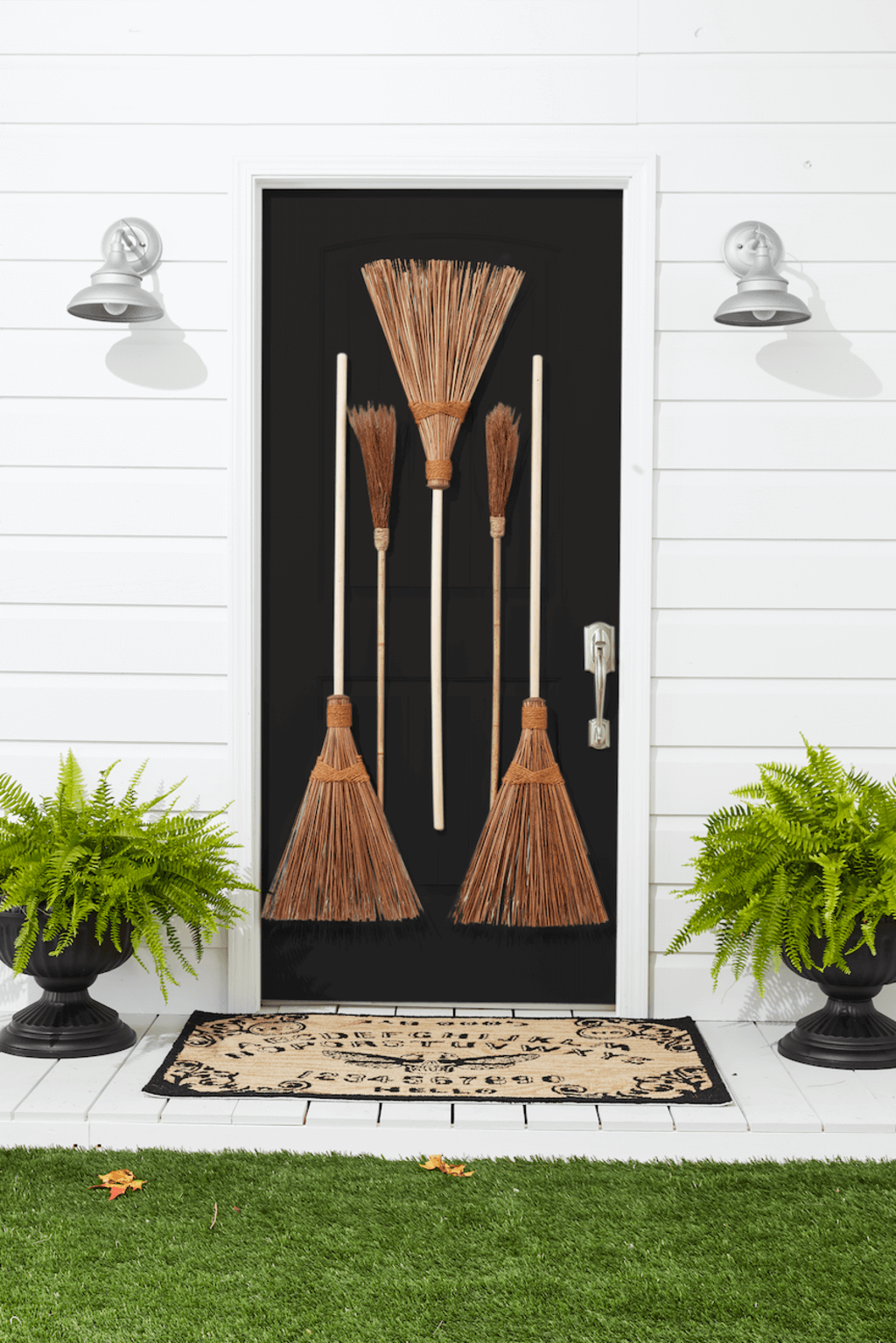 Source: hearstapps.com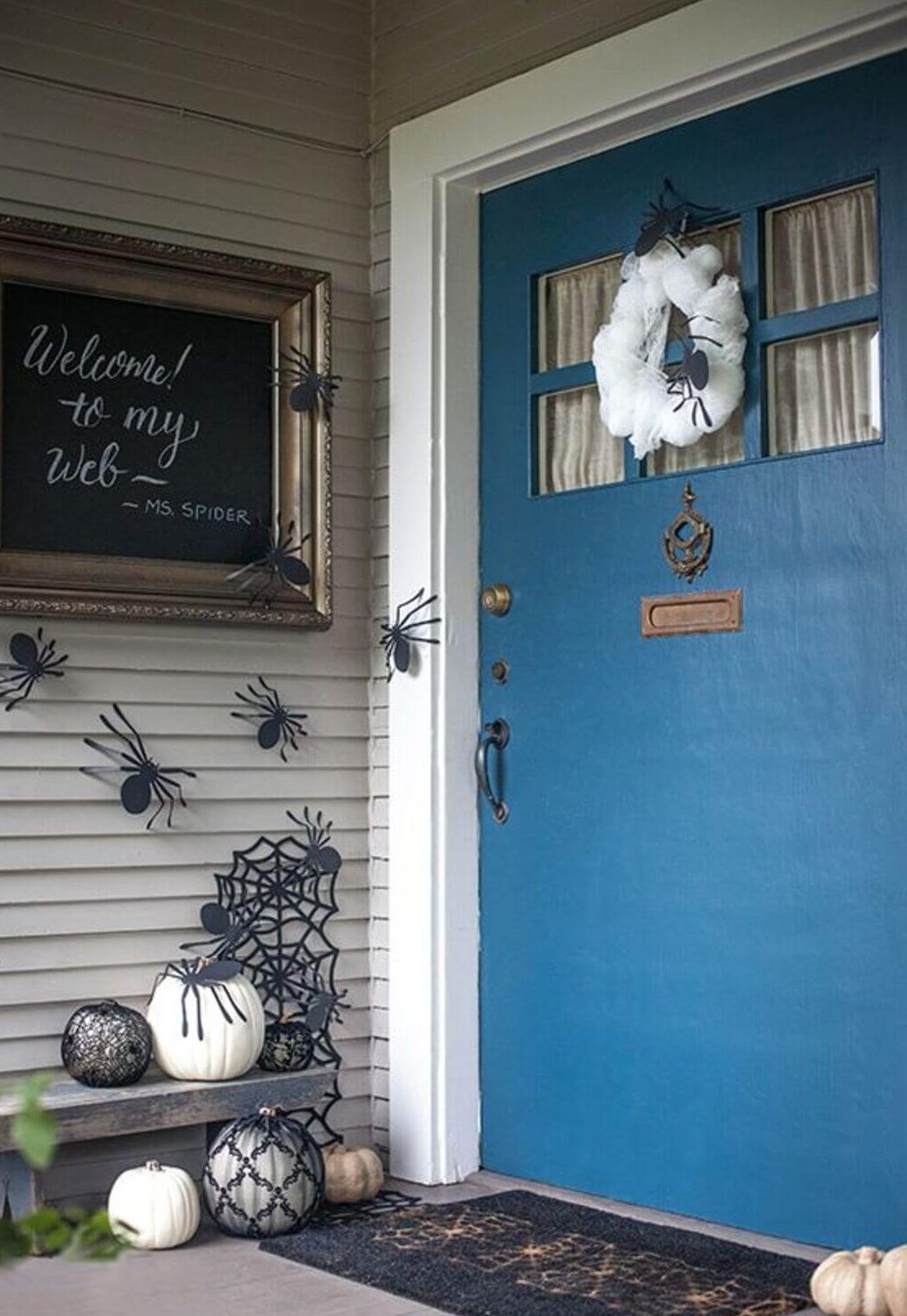 Source: hearstapps.com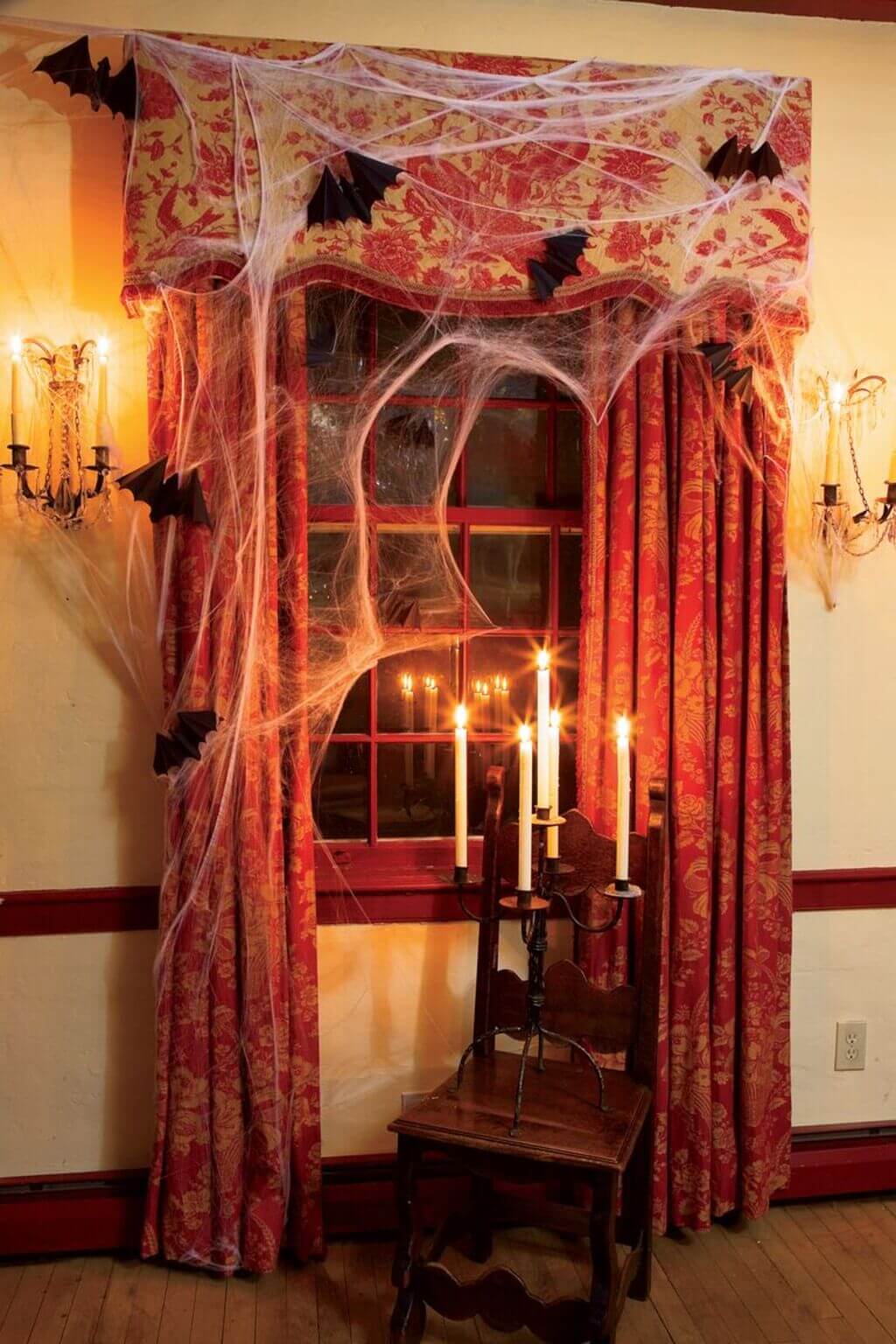 Source: hearstapps.com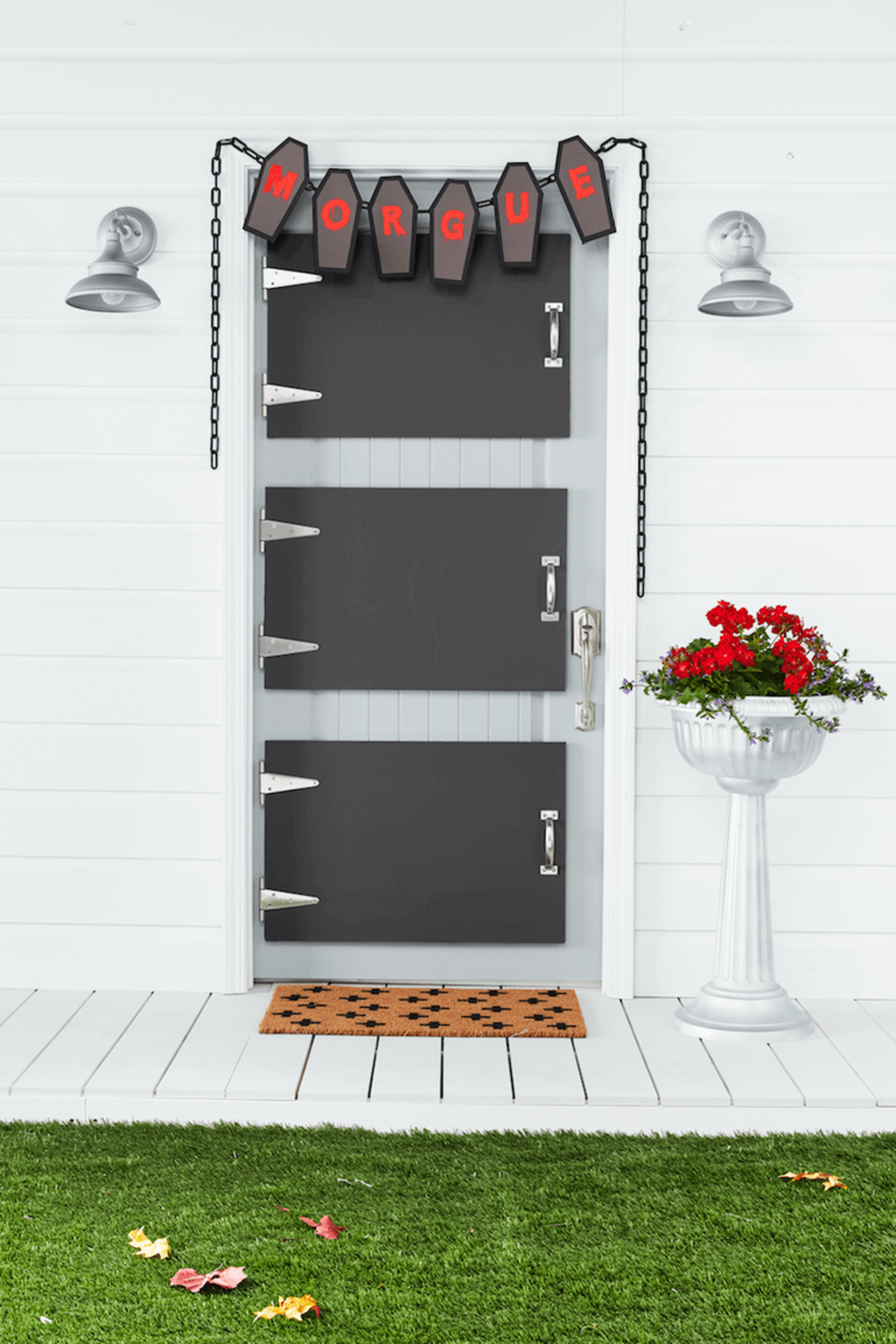 Source: hearstapps.com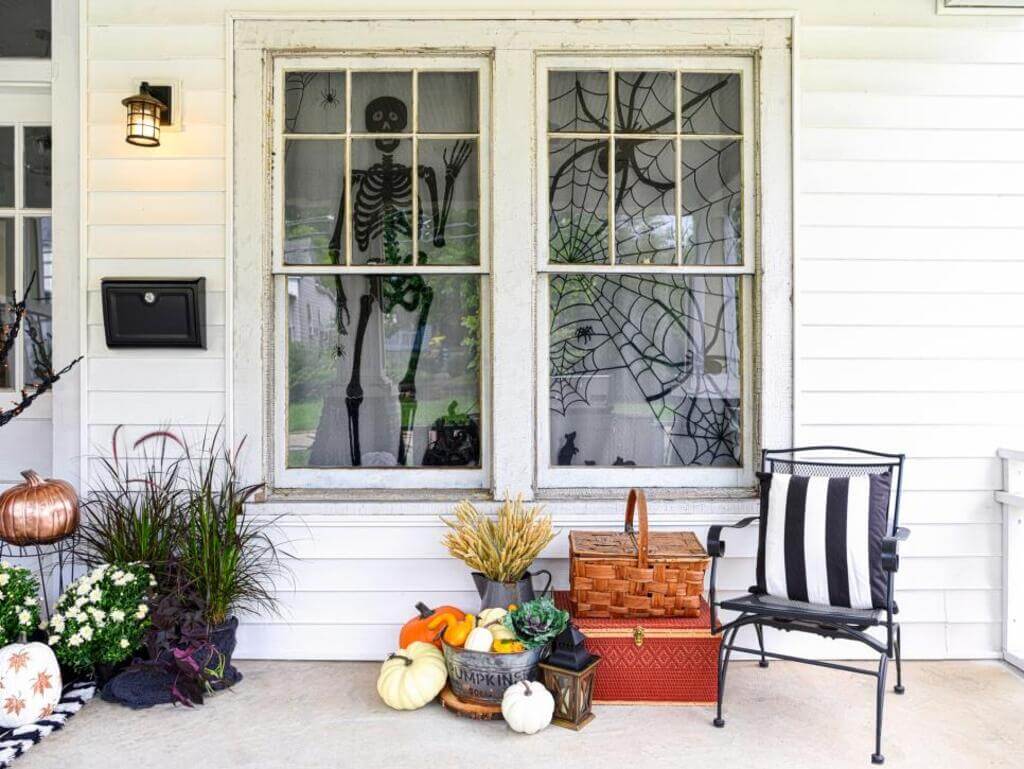 Source: sndimg.com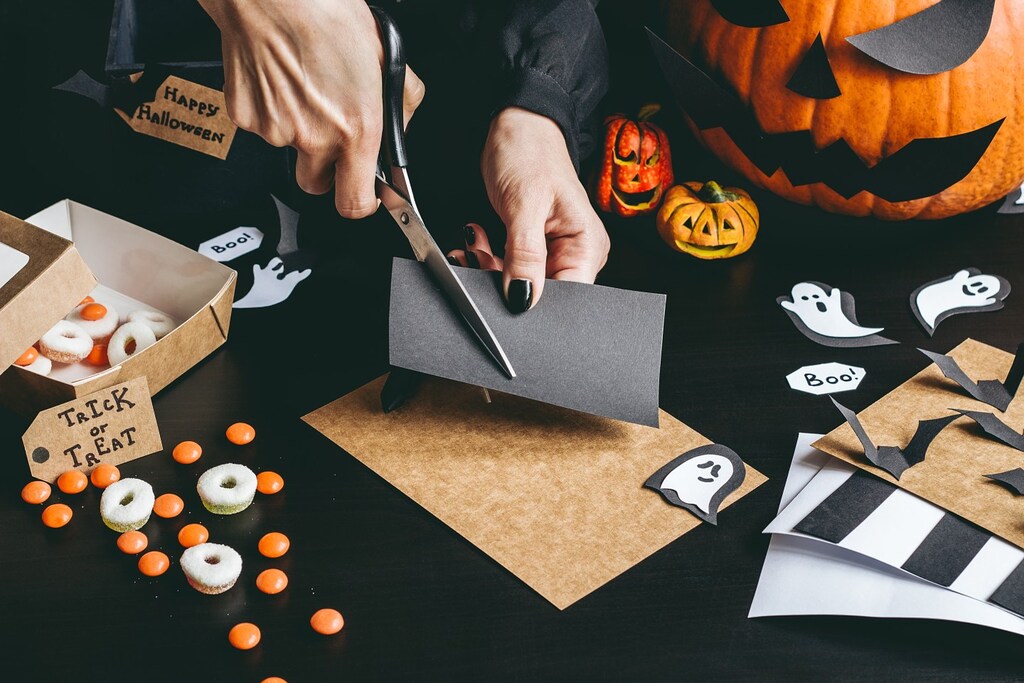 Source: gloryofthesnow.com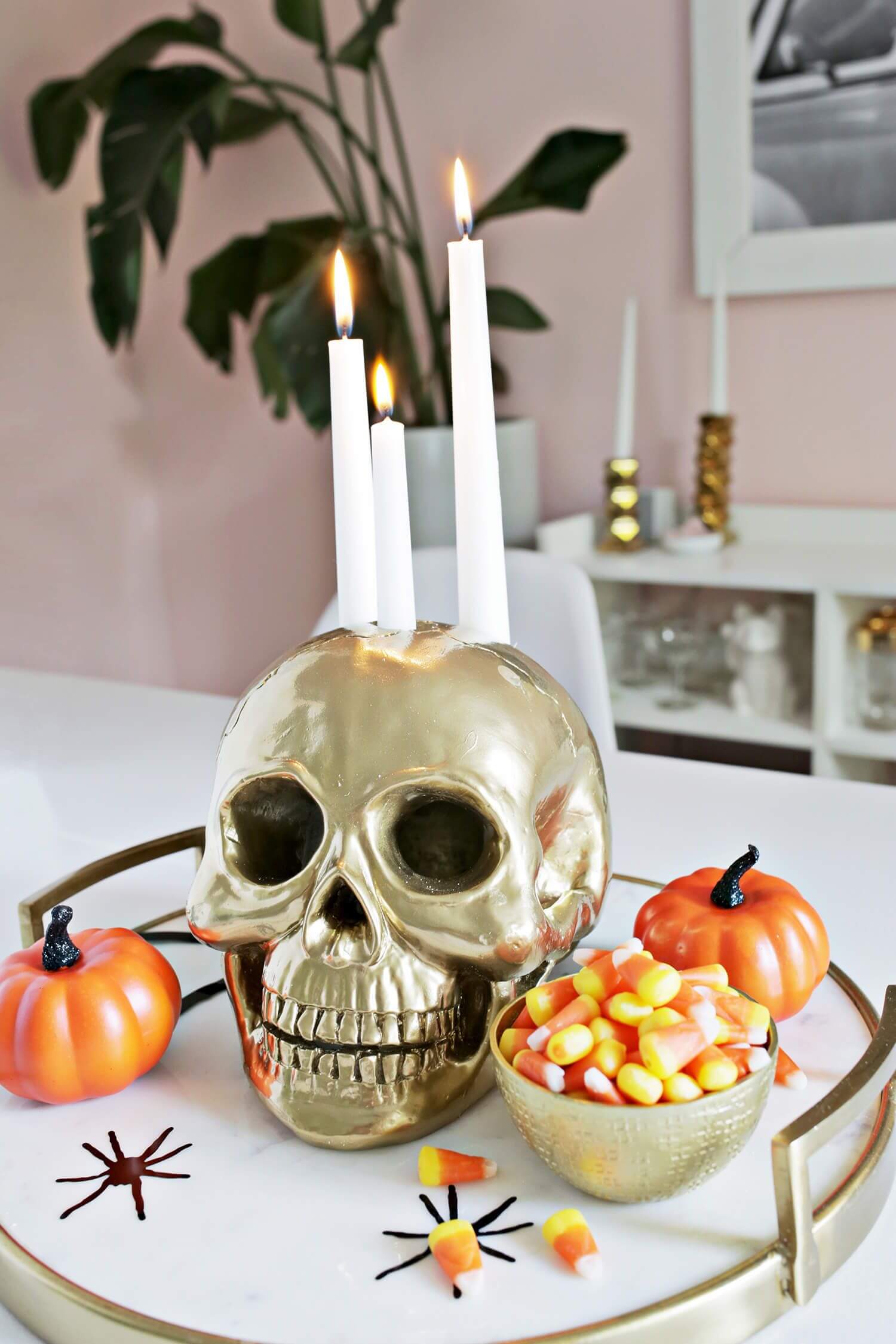 Source: whicdn.com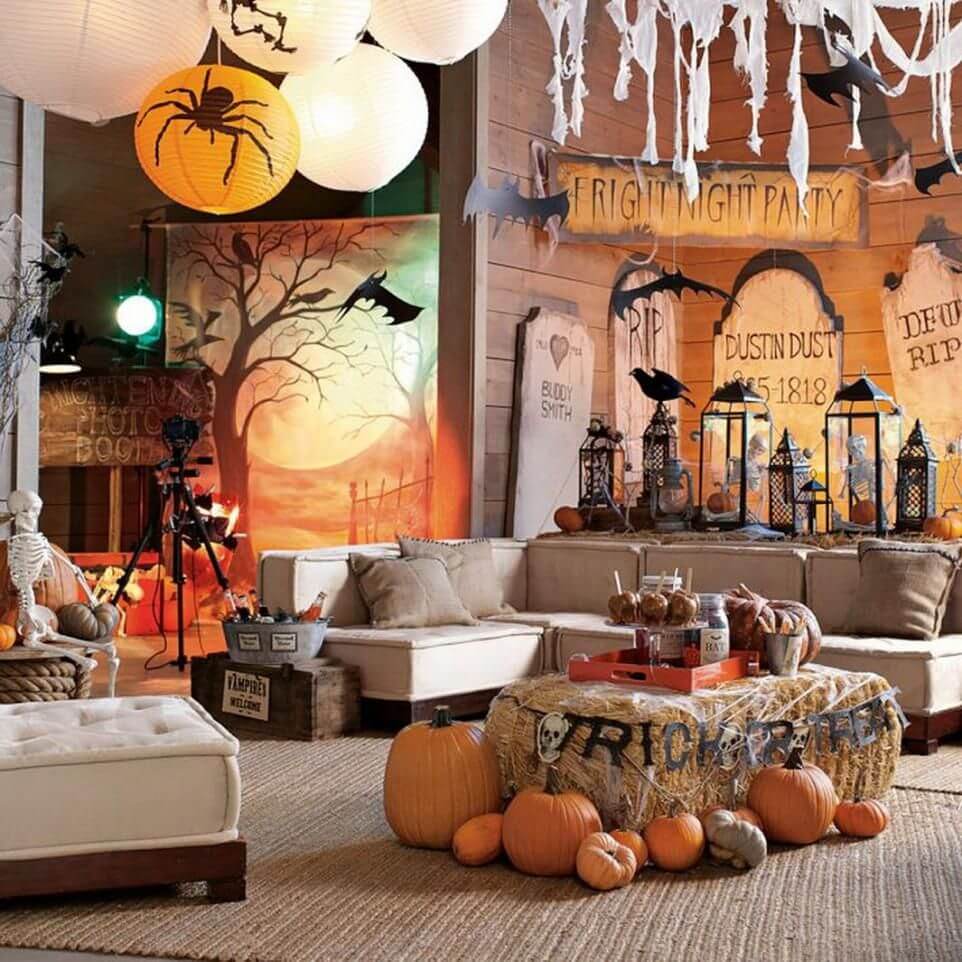 Source: amazon.com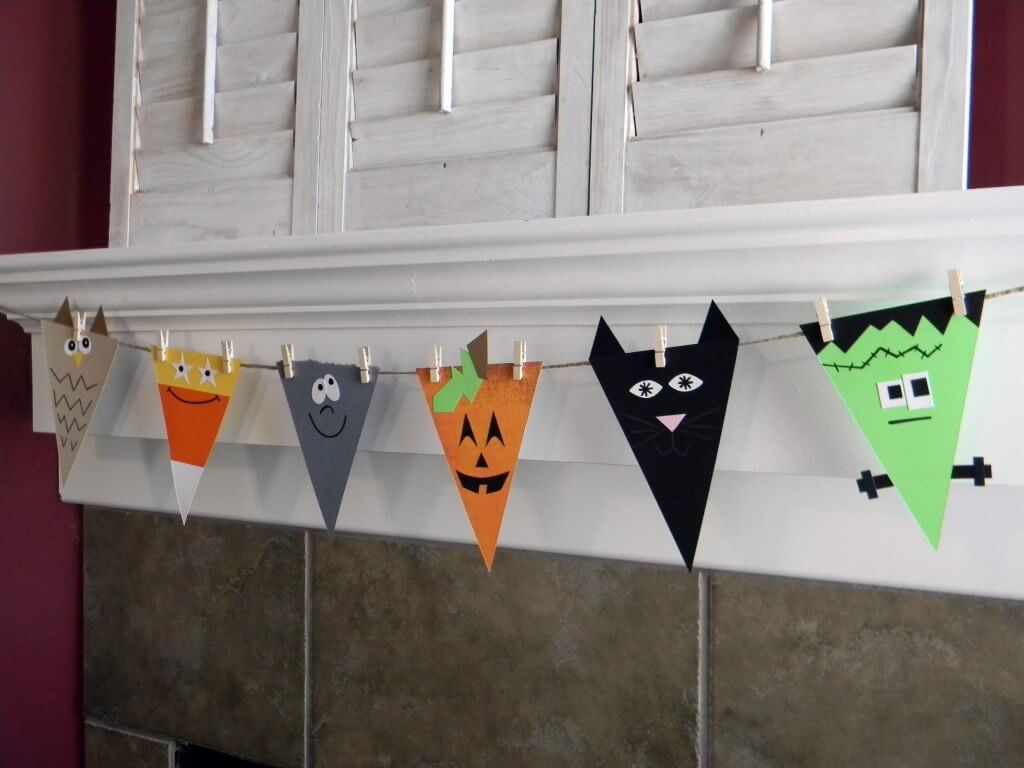 Source: krot.info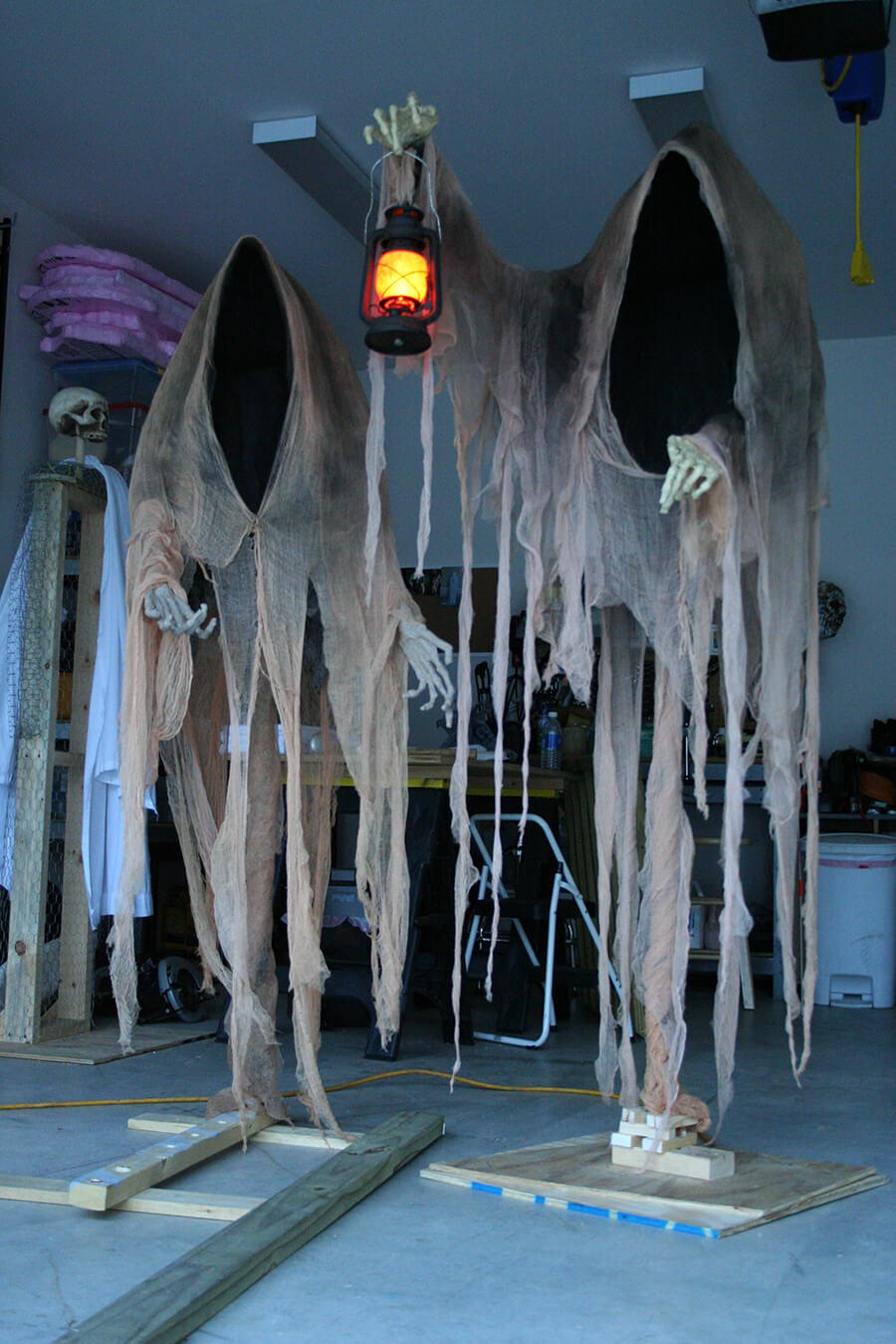 Source: blogspot.com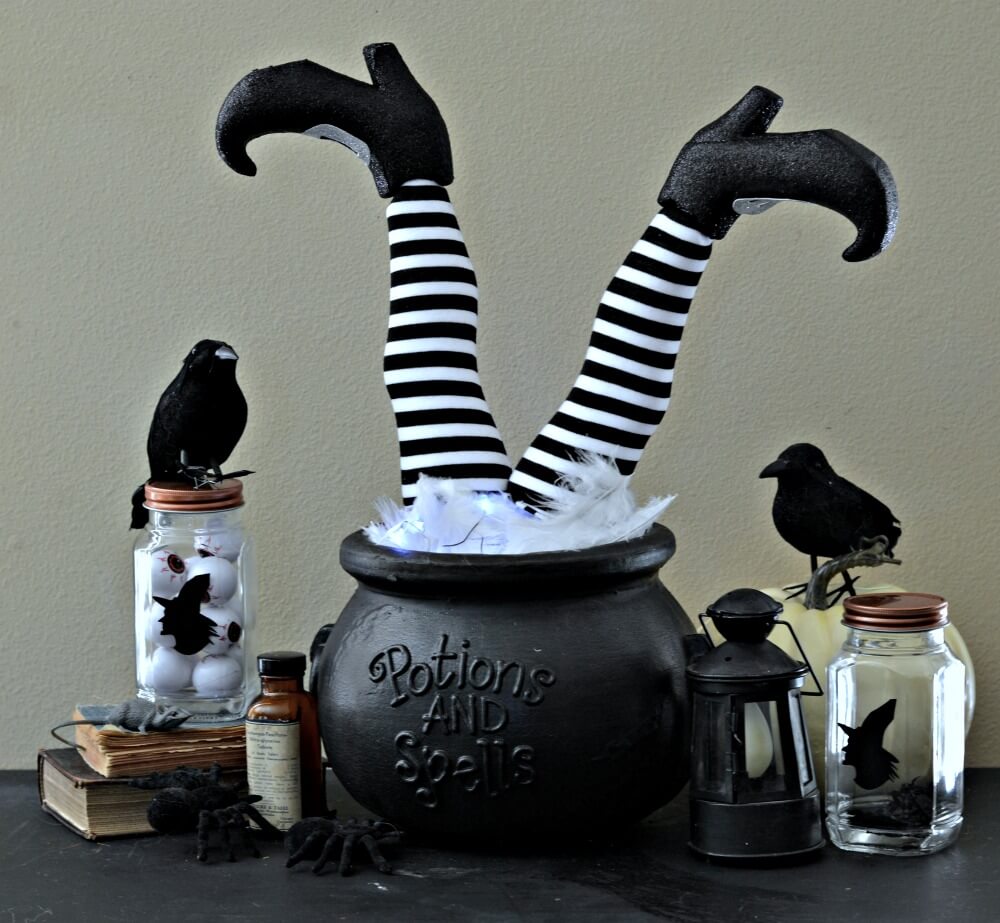 Source: blogspot.com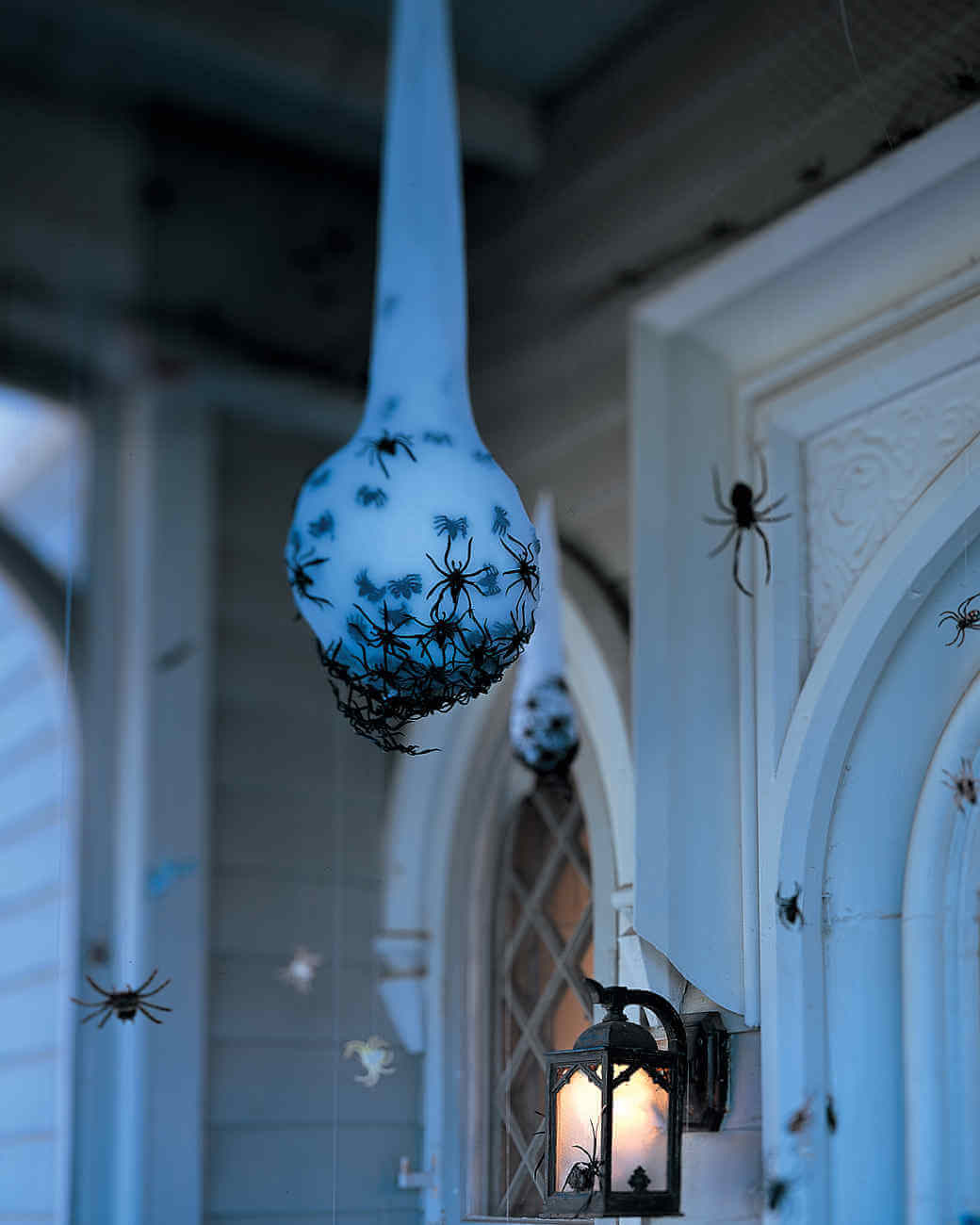 Source: pinimg.com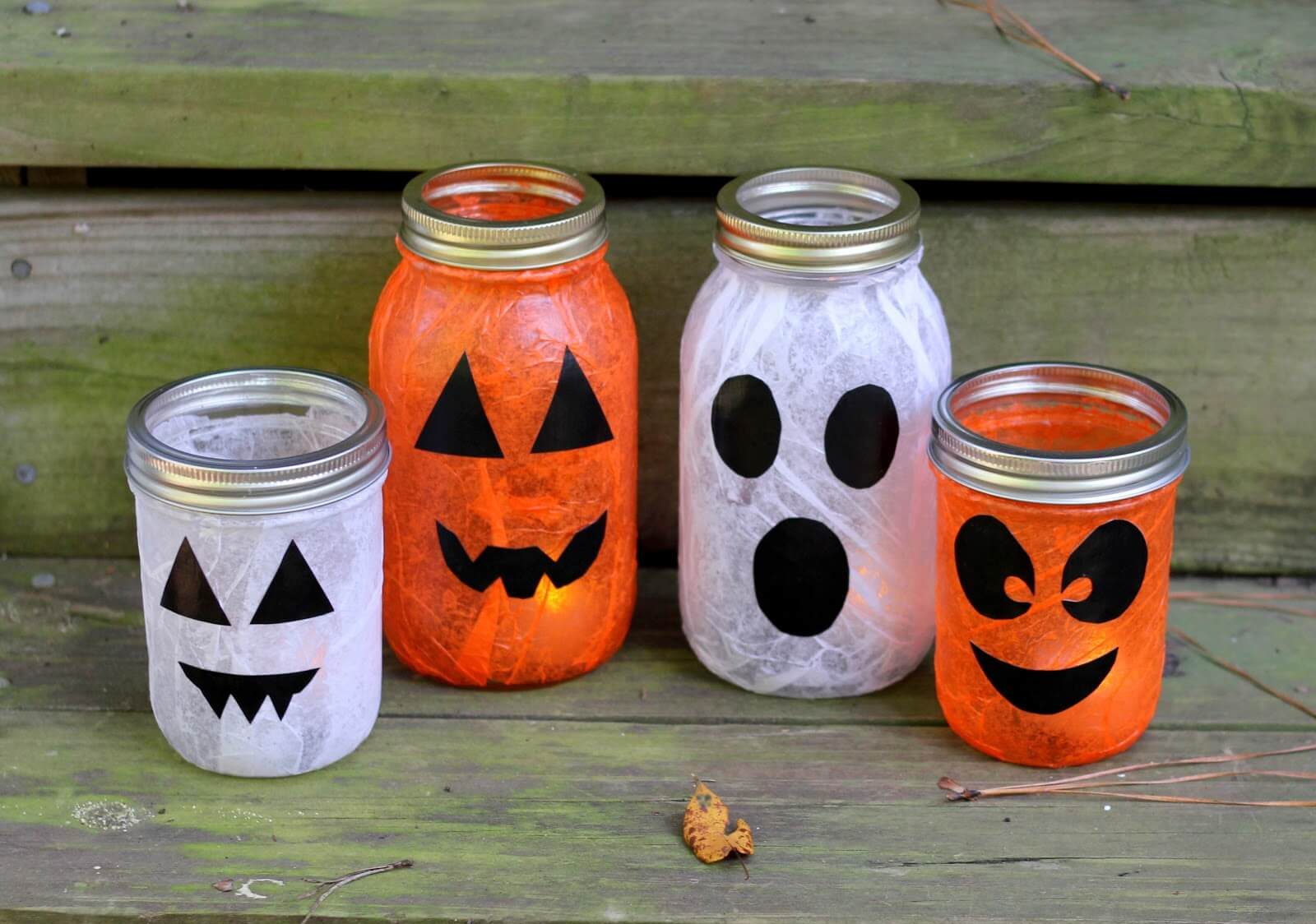 Source: thesprucecrafts.com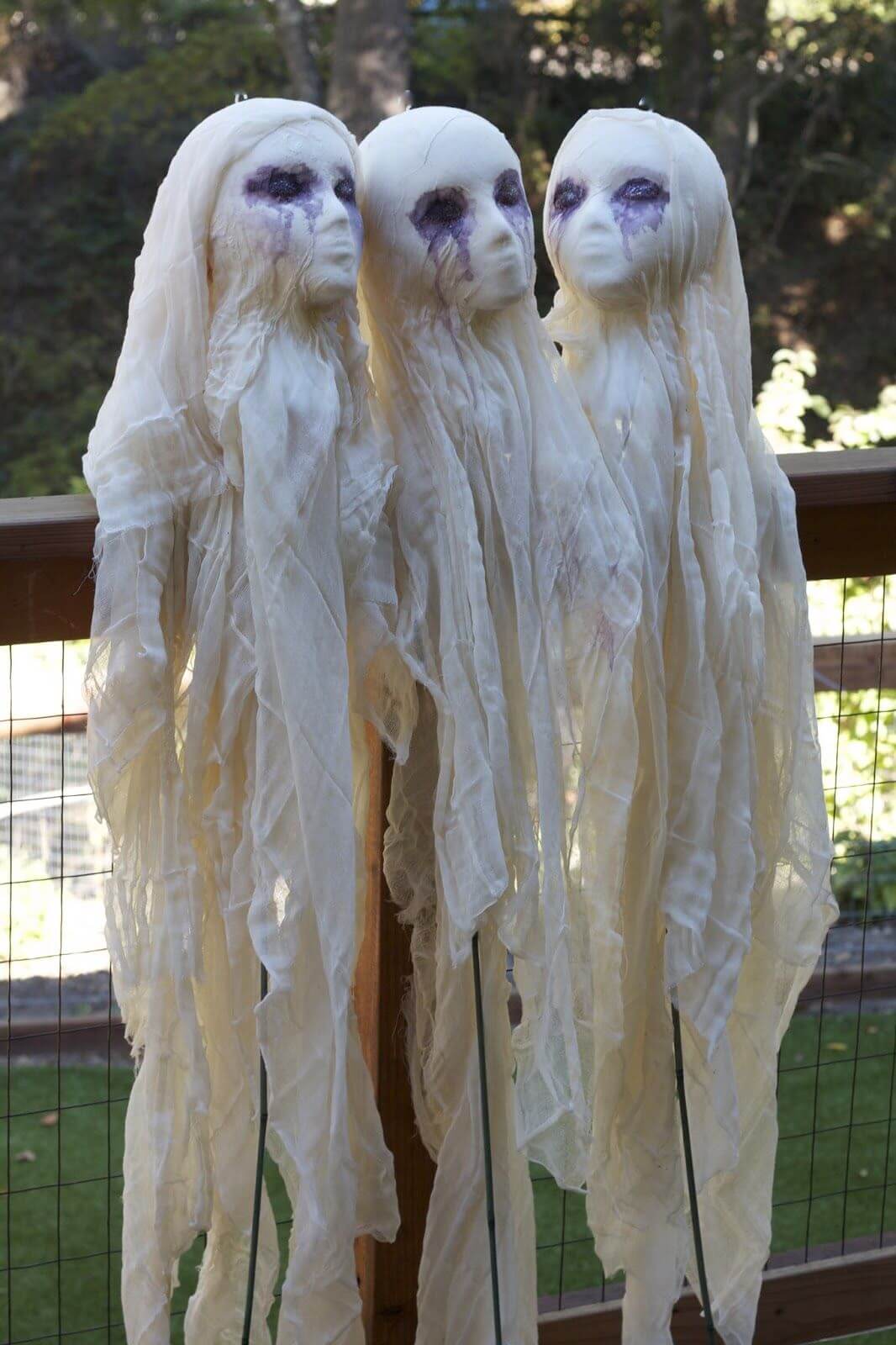 Source: pinimg.com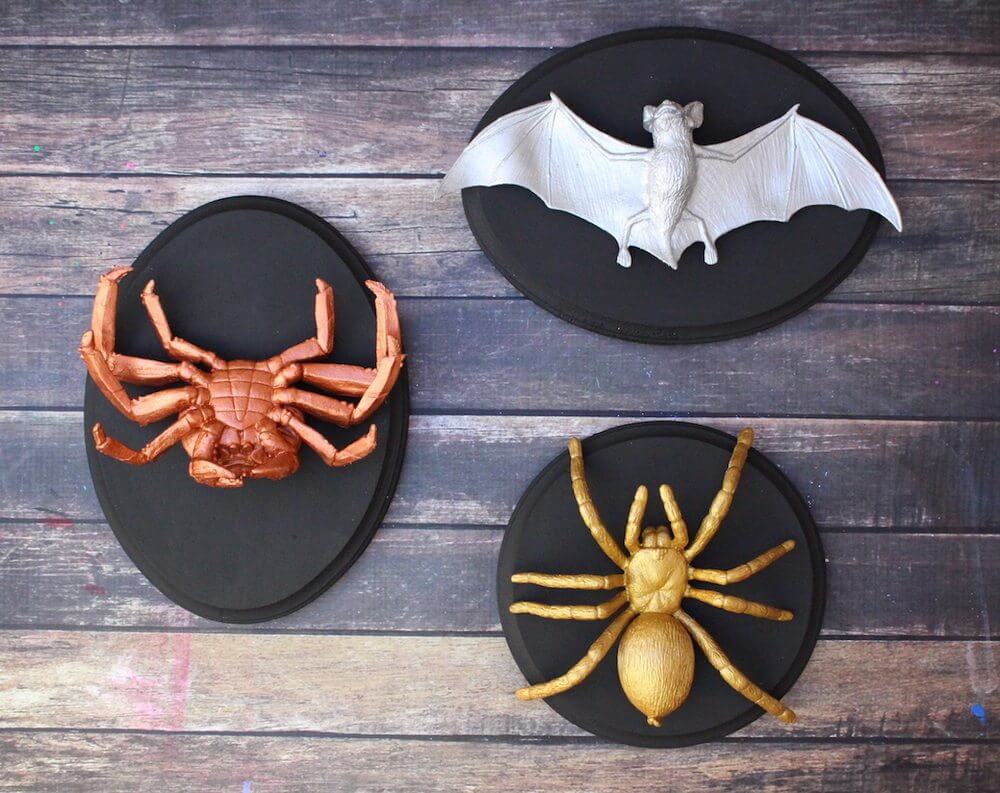 Source: pinimg.com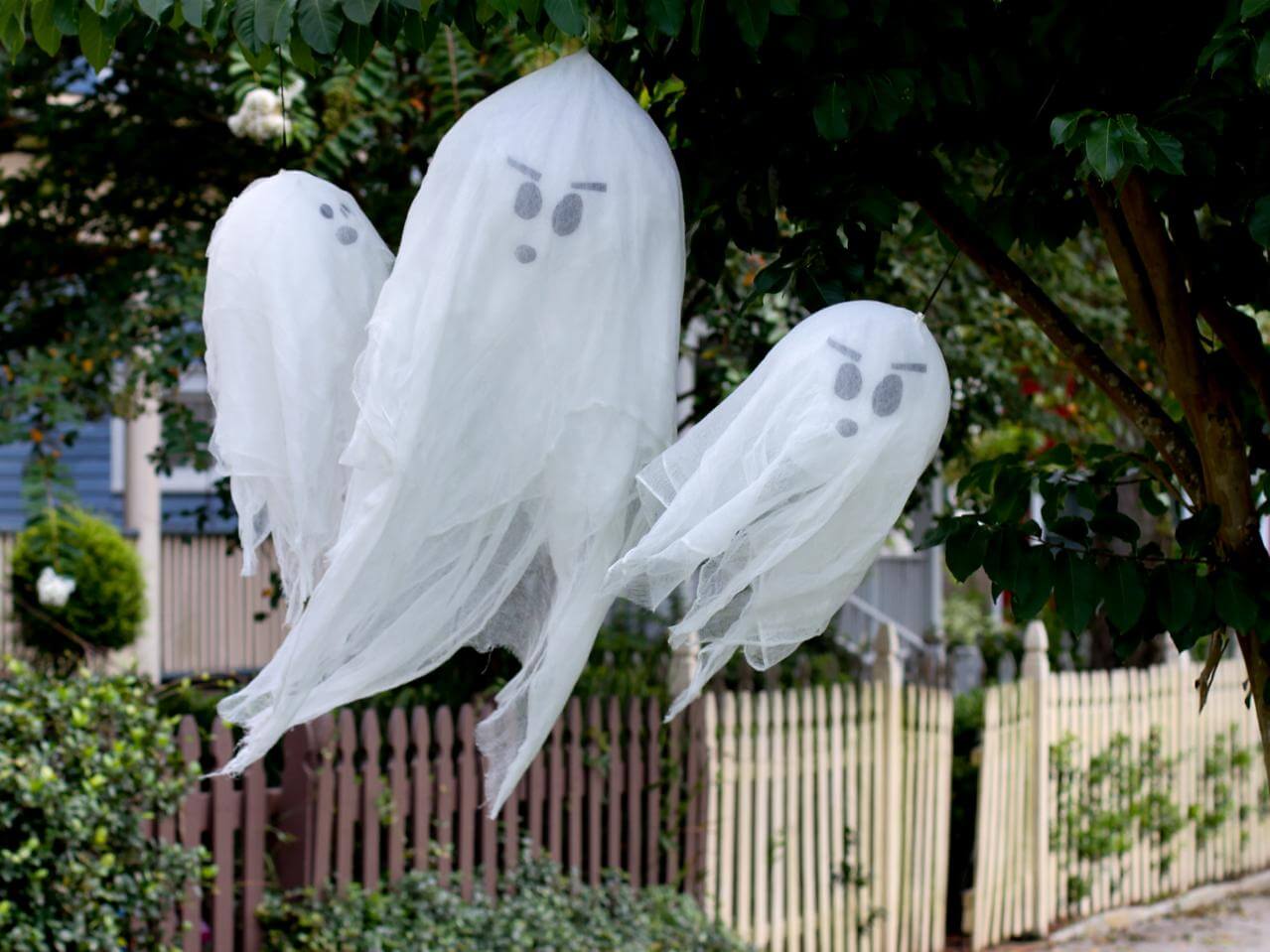 Source: monarchbrands.com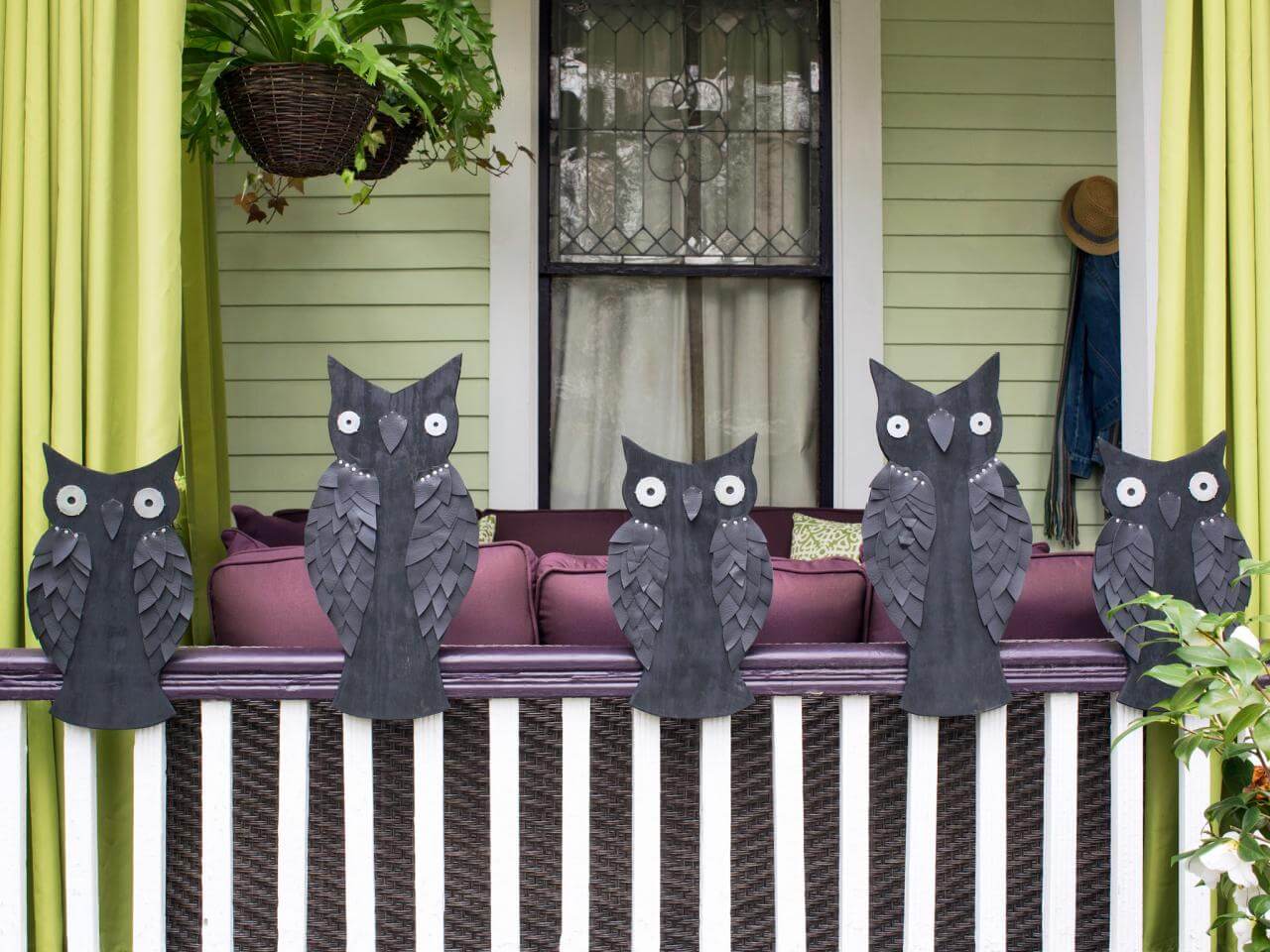 Source: sndimg.com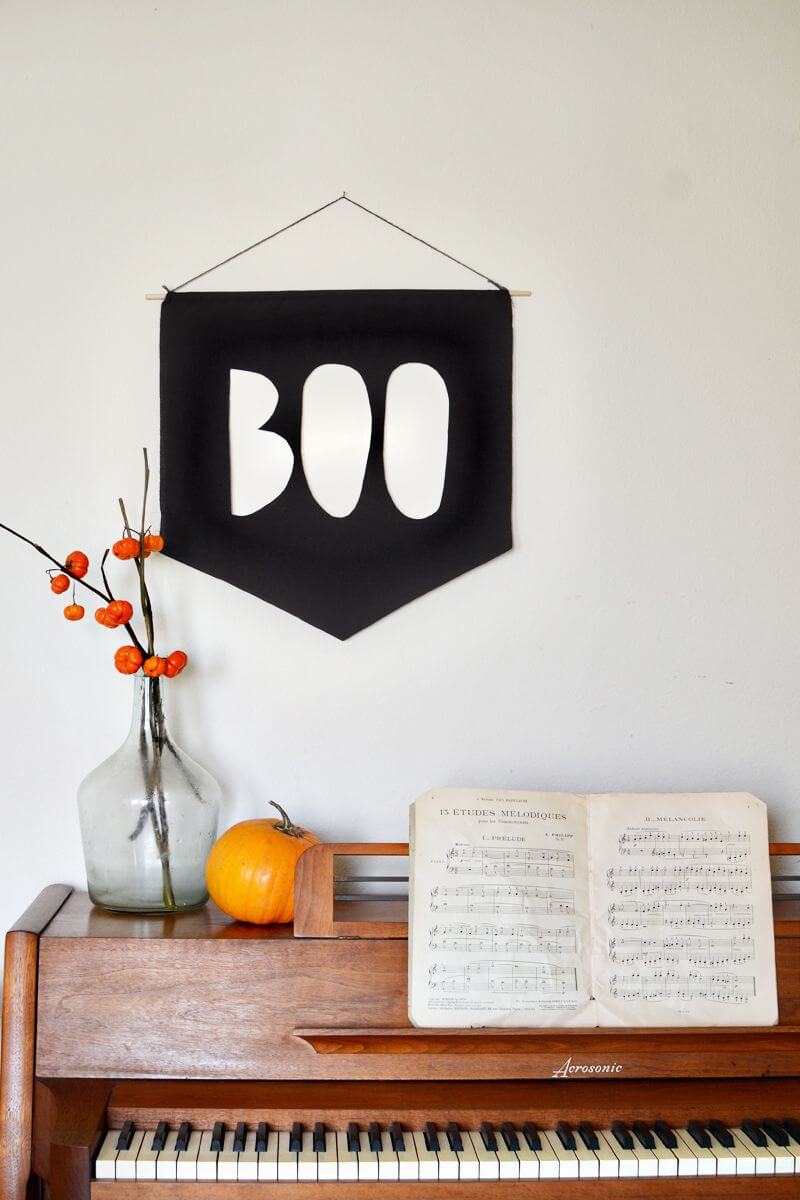 Source: mainavi.ru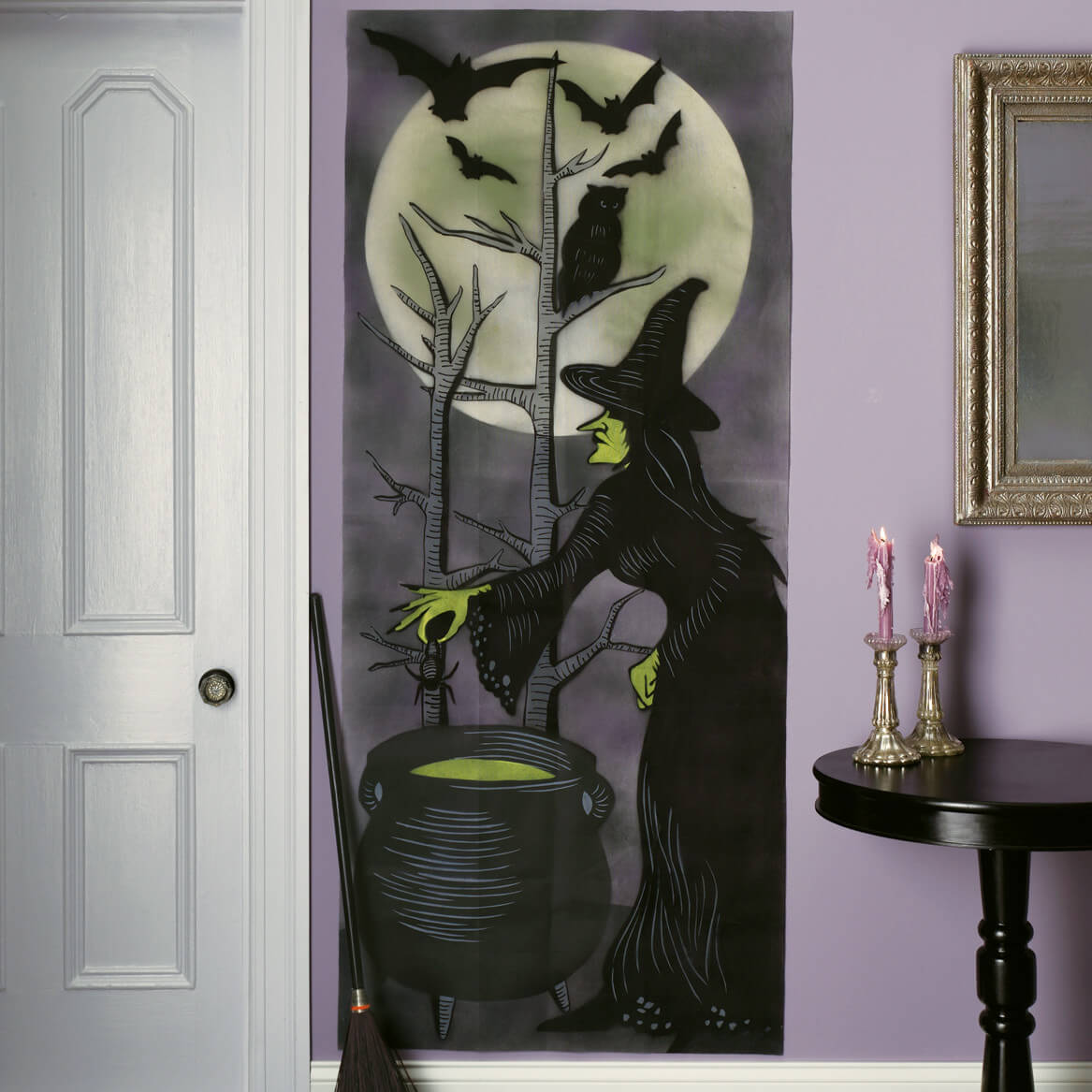 Source: decoratorist.com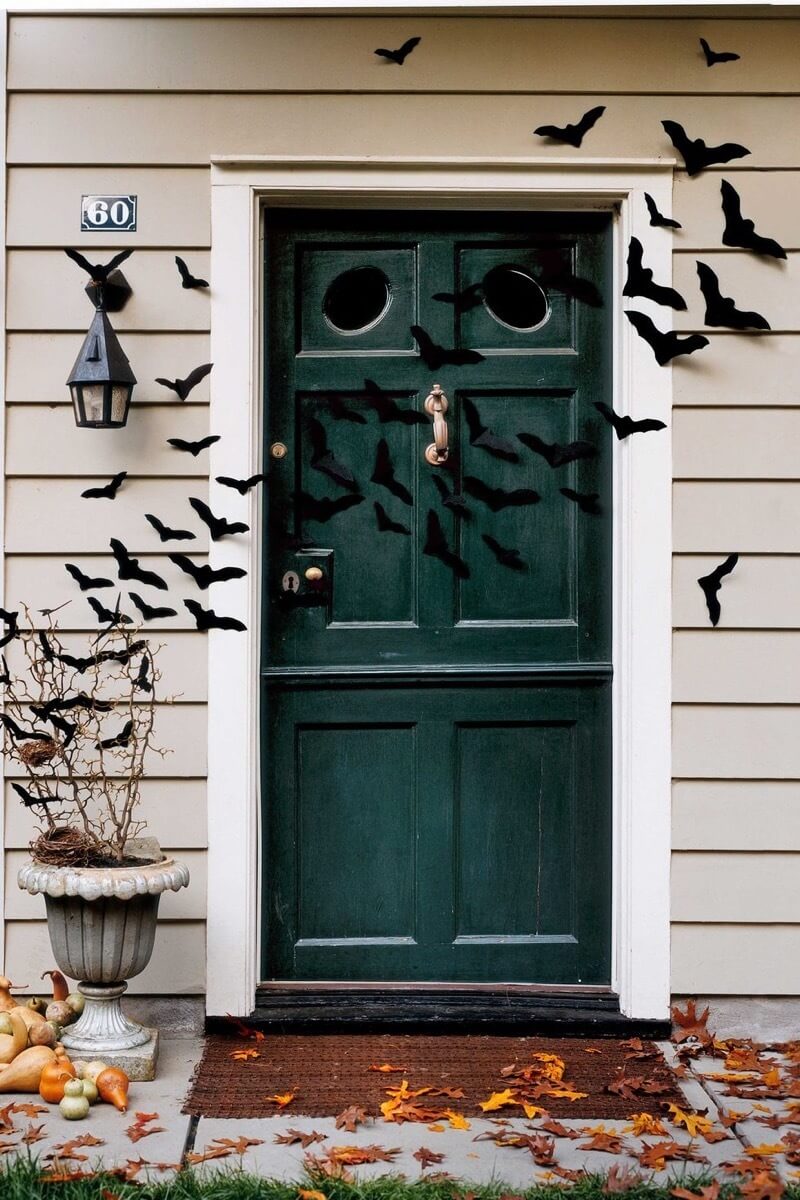 Source: wapa.pe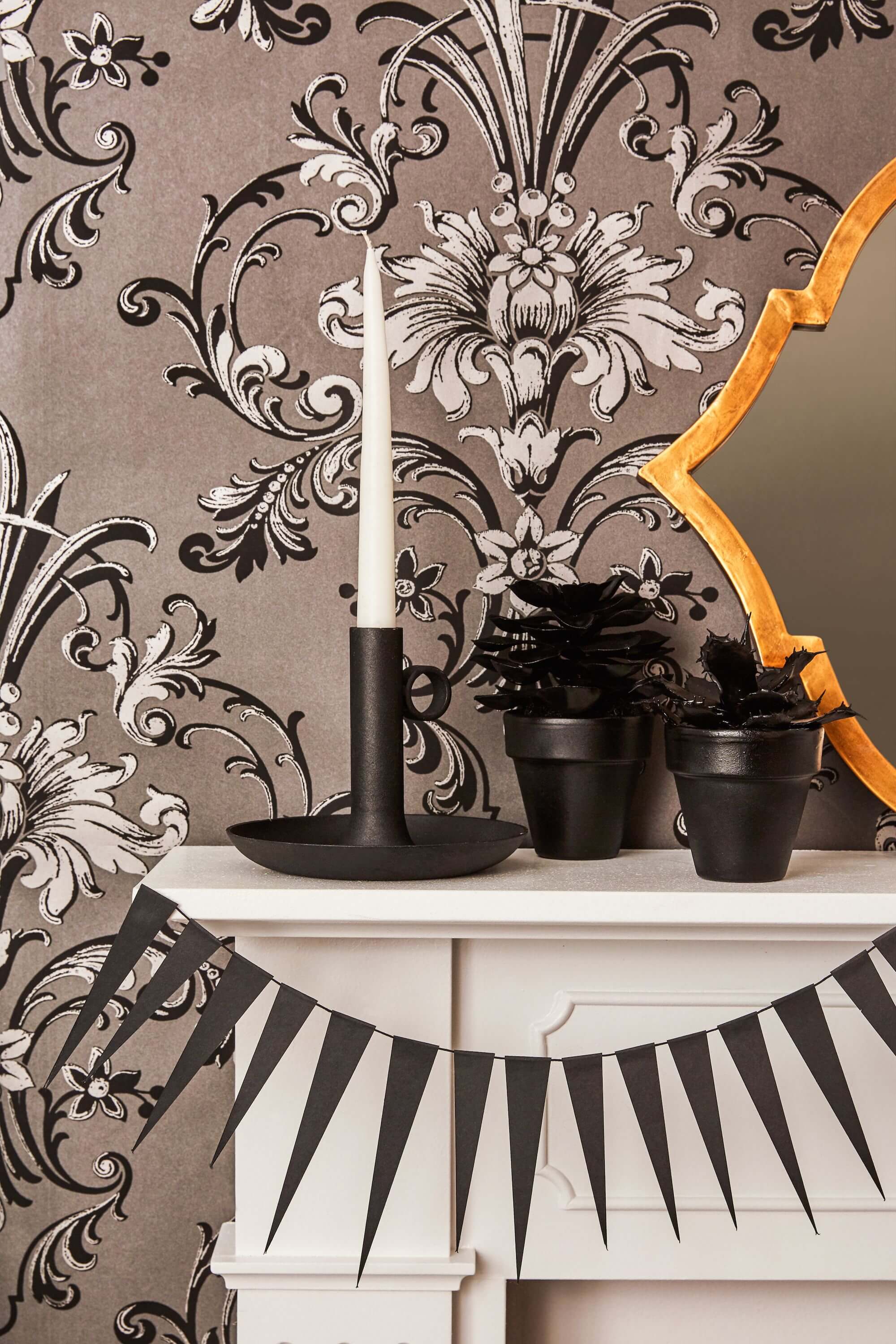 Source: decoratorist.com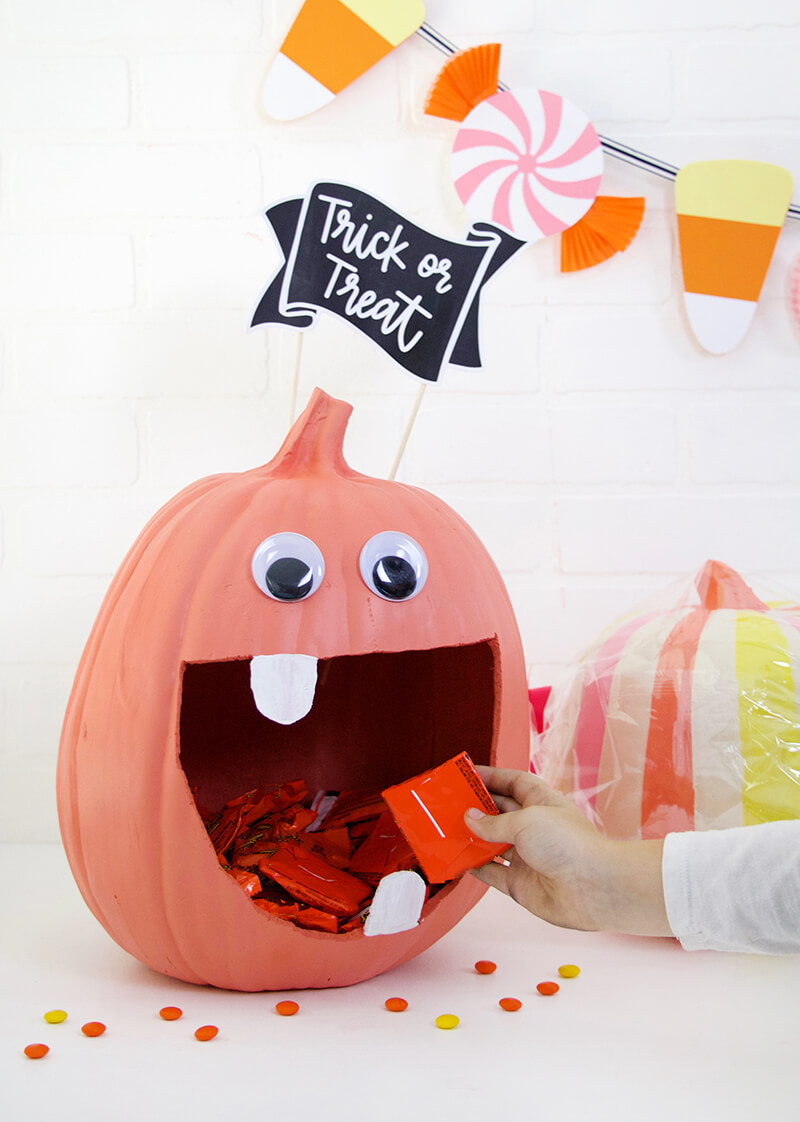 Source: archzine.net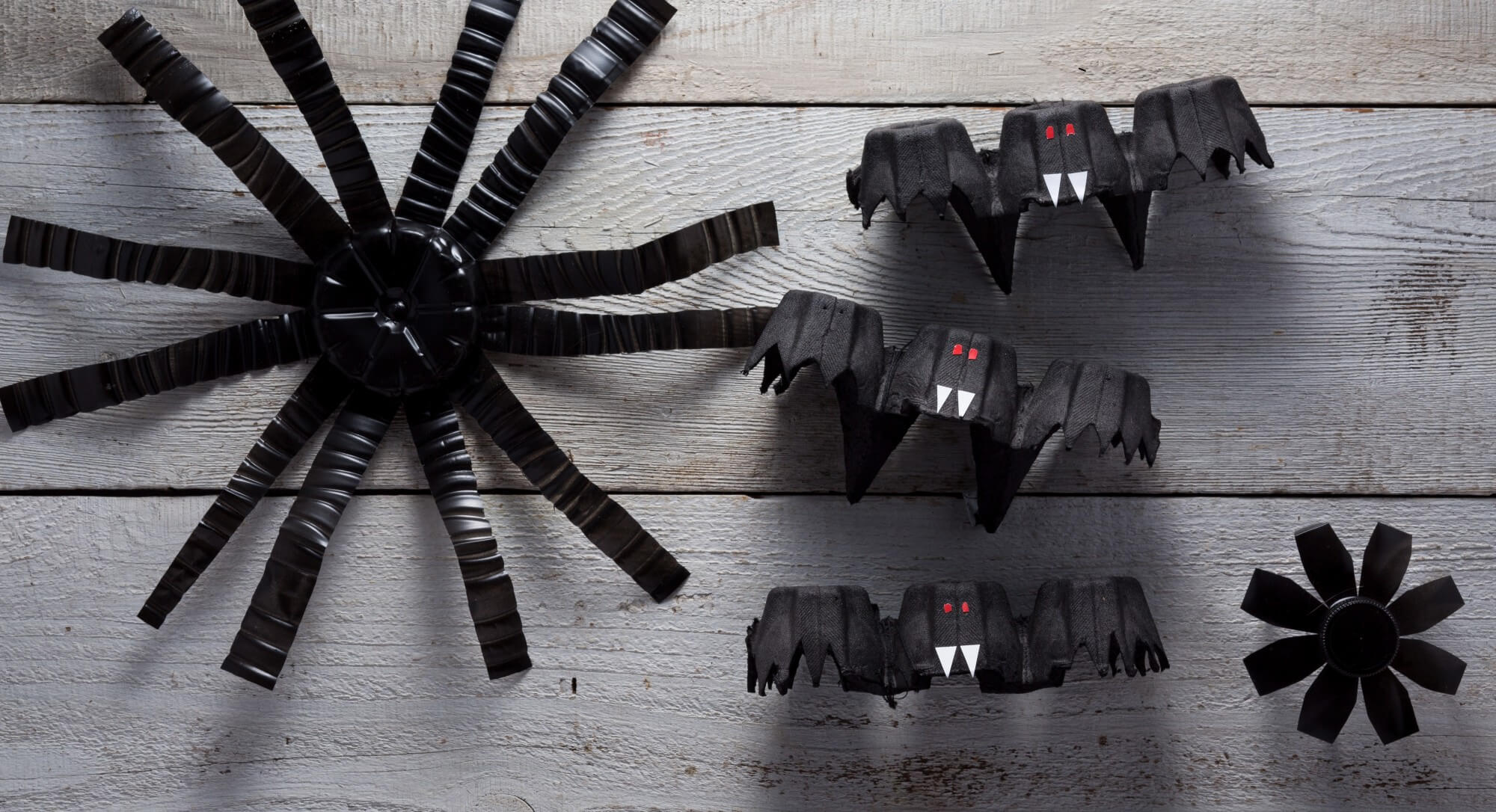 Source: thrivemarket.com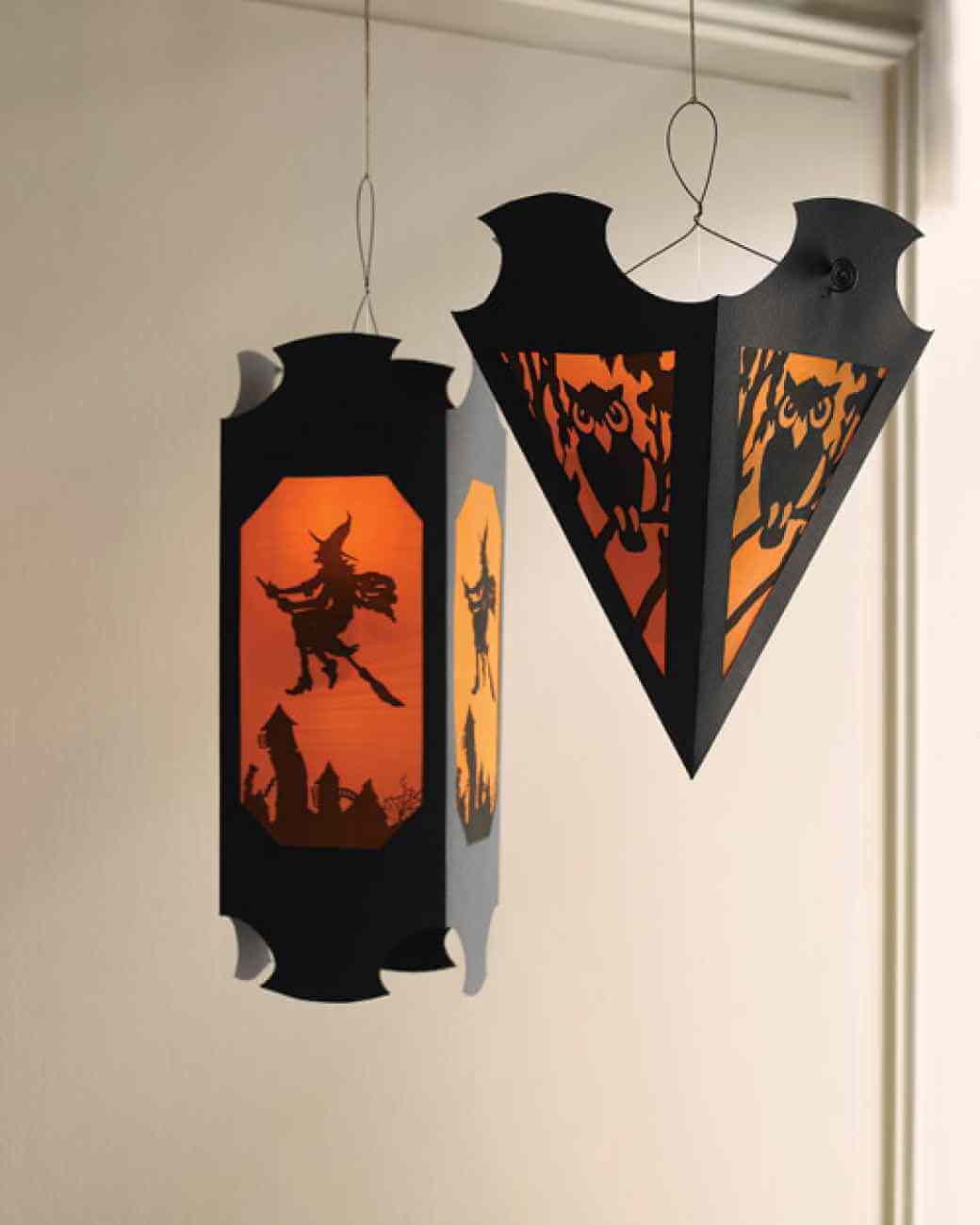 Source: akfengroup.ru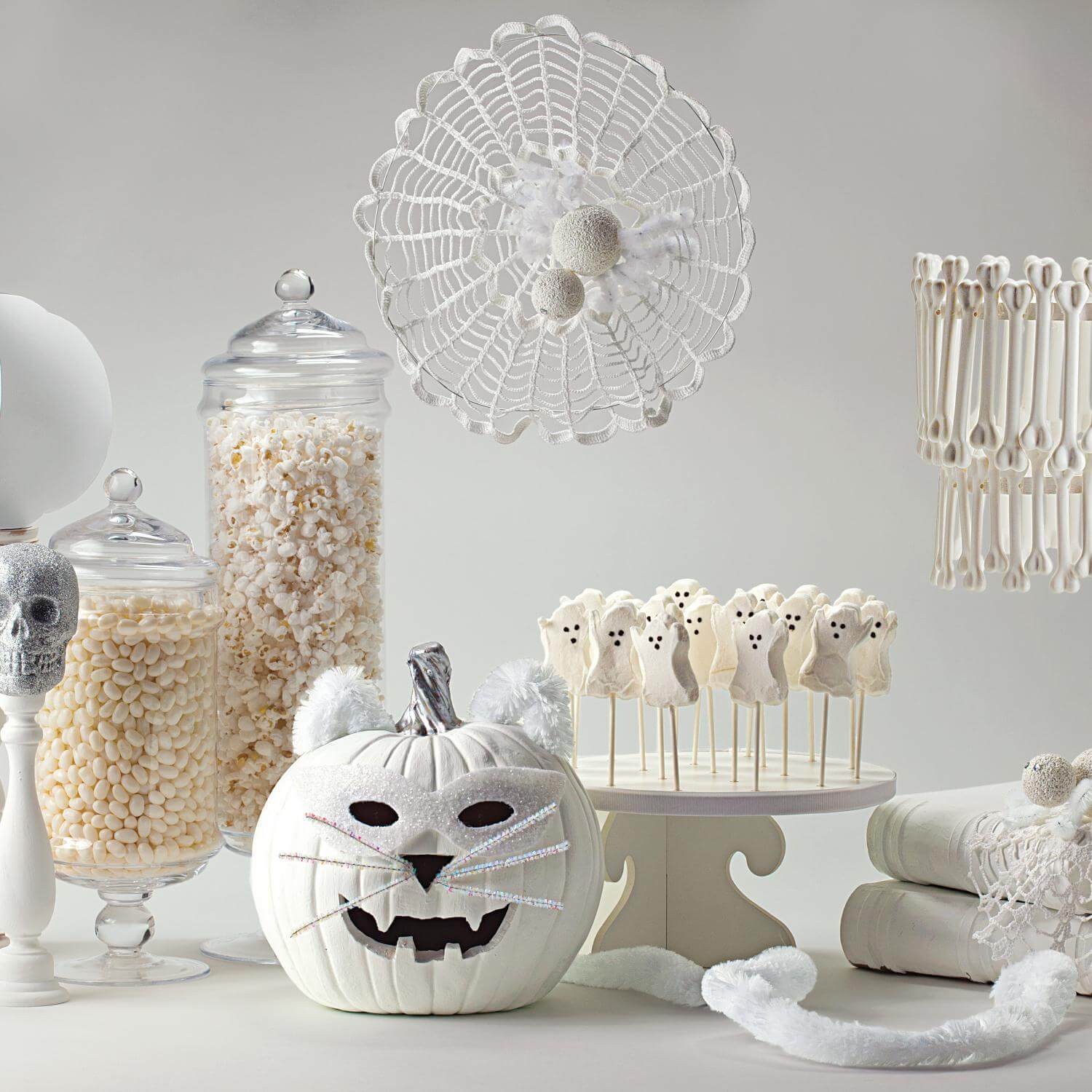 Source: comofazeremcasa.net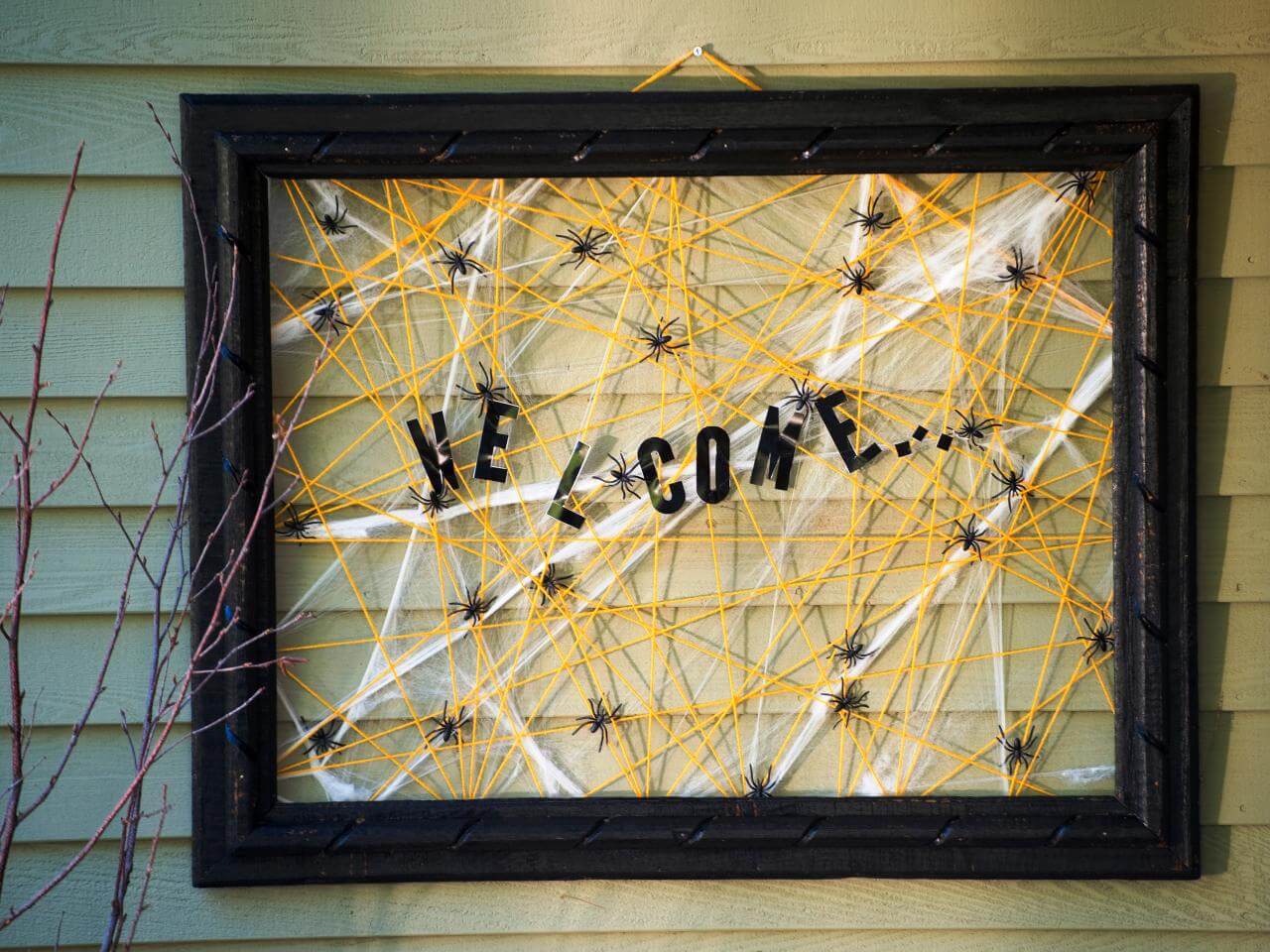 Source: homebnc.com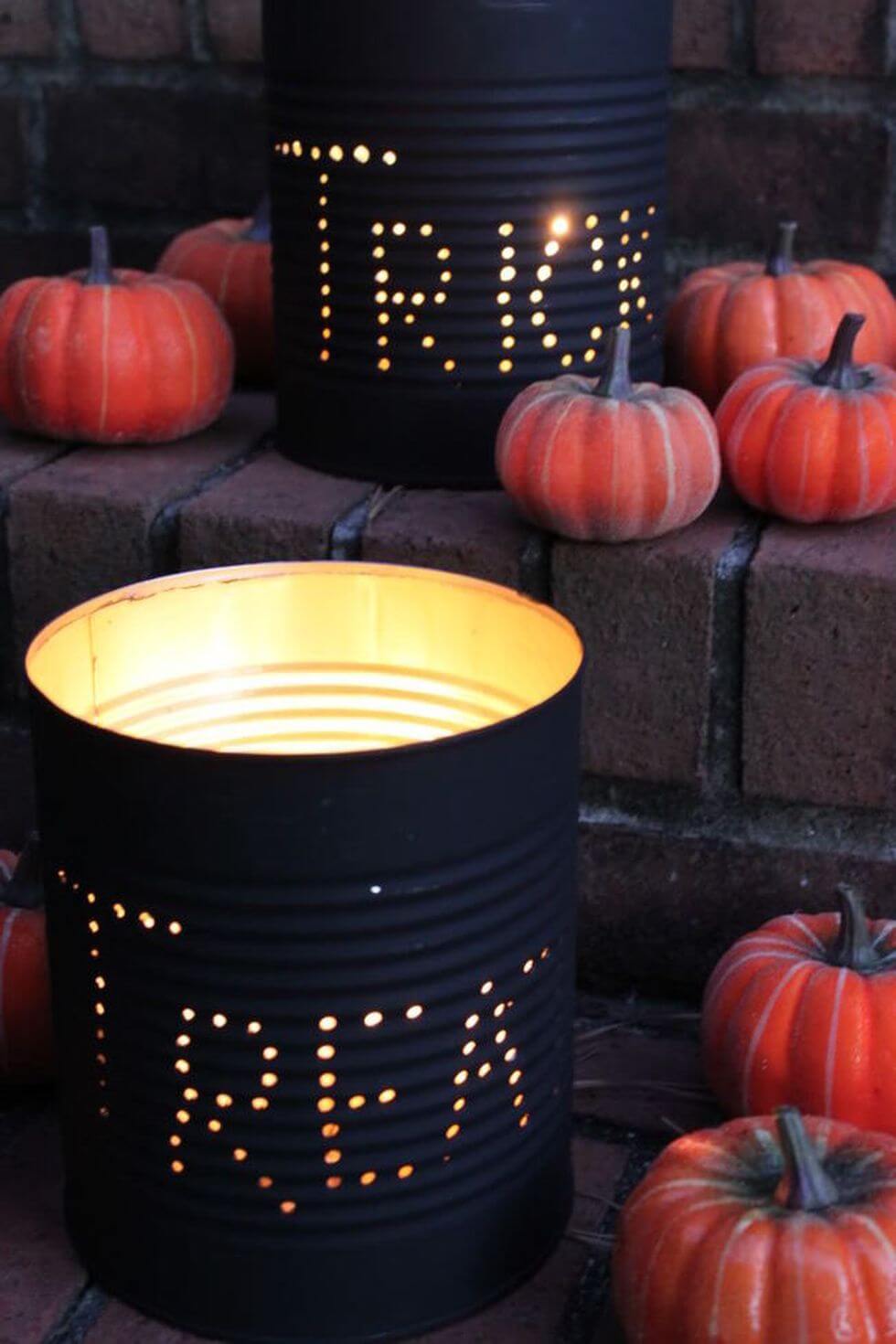 Source: pinimg.com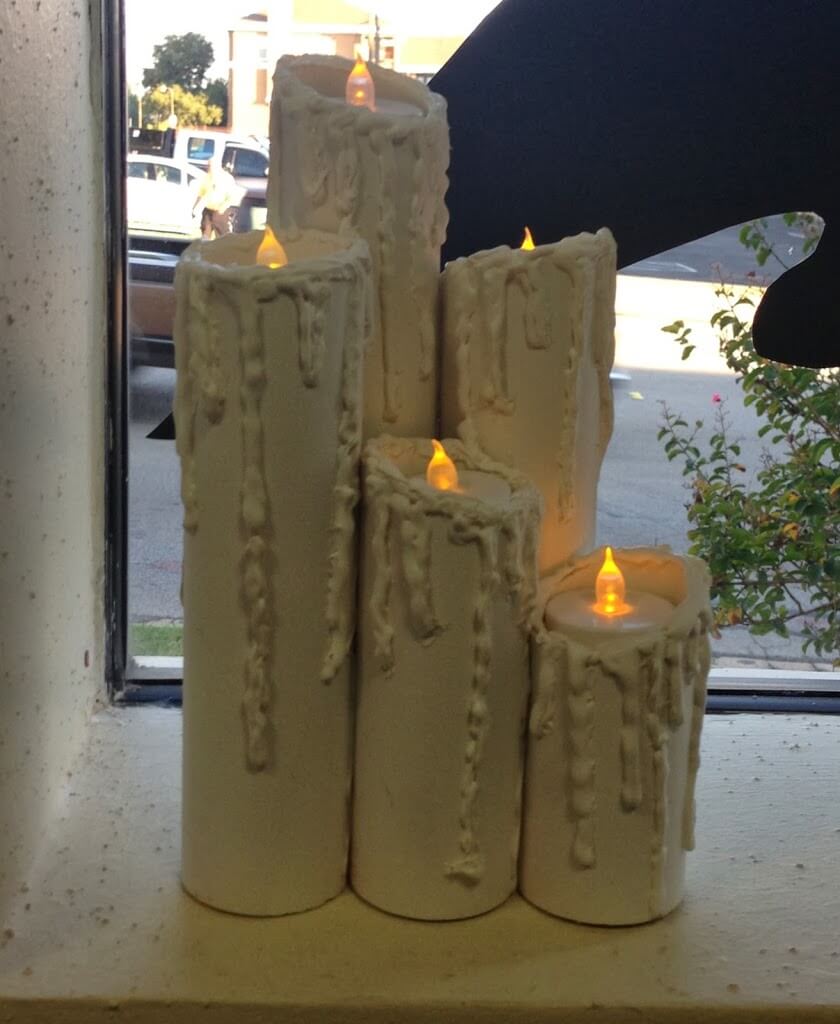 Source: pinimg.com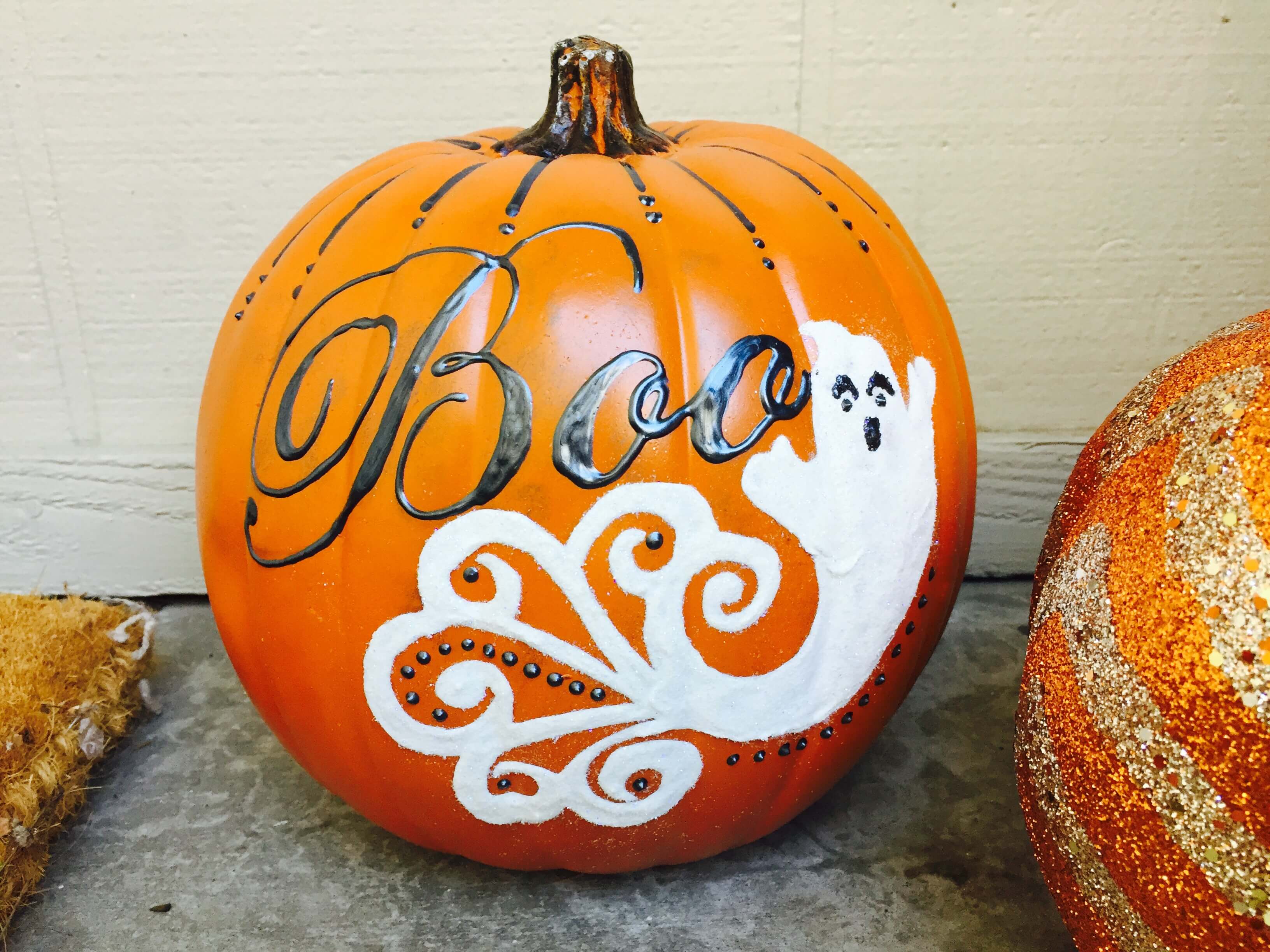 Source: wp.com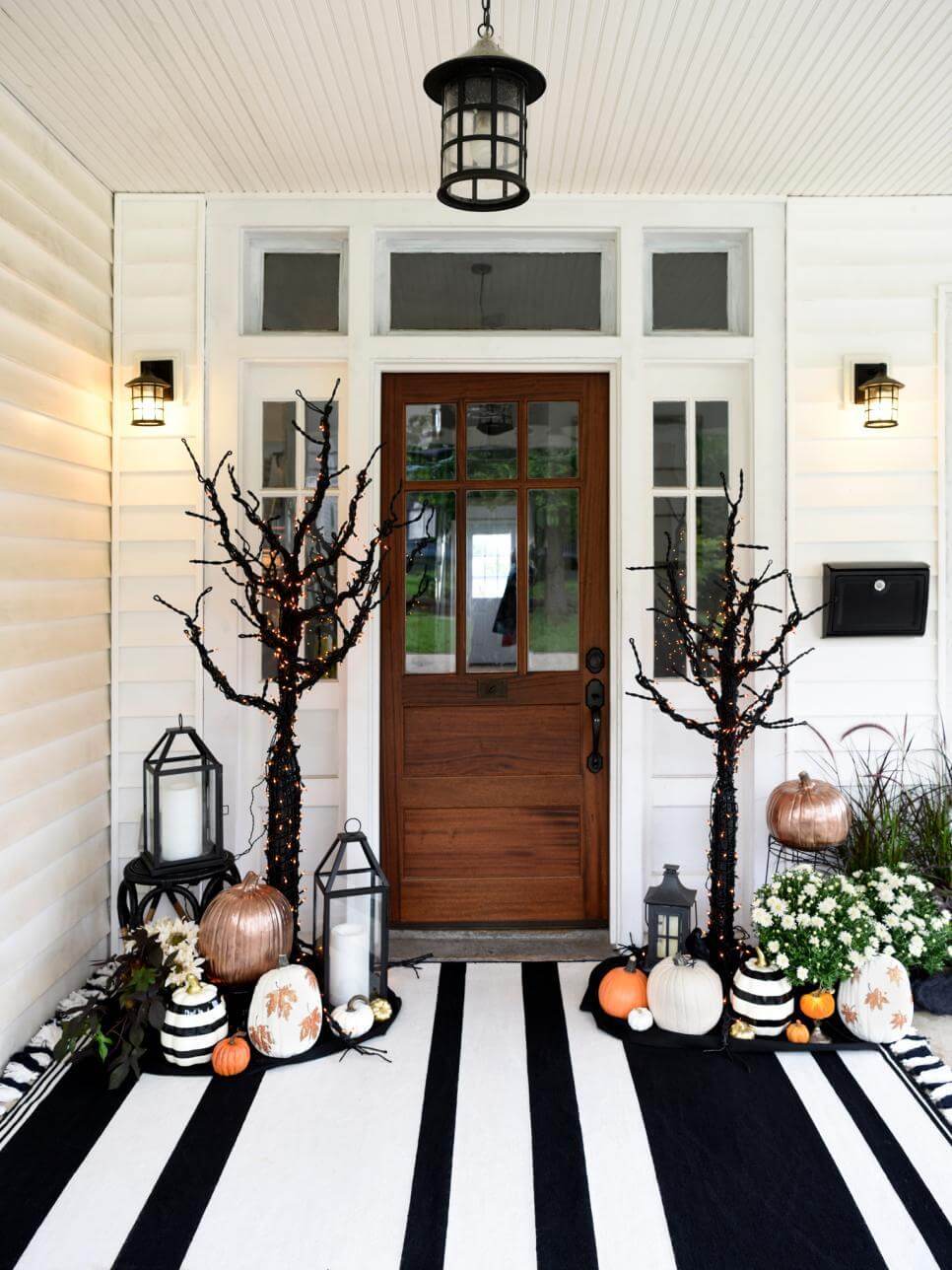 Source: sndimg.com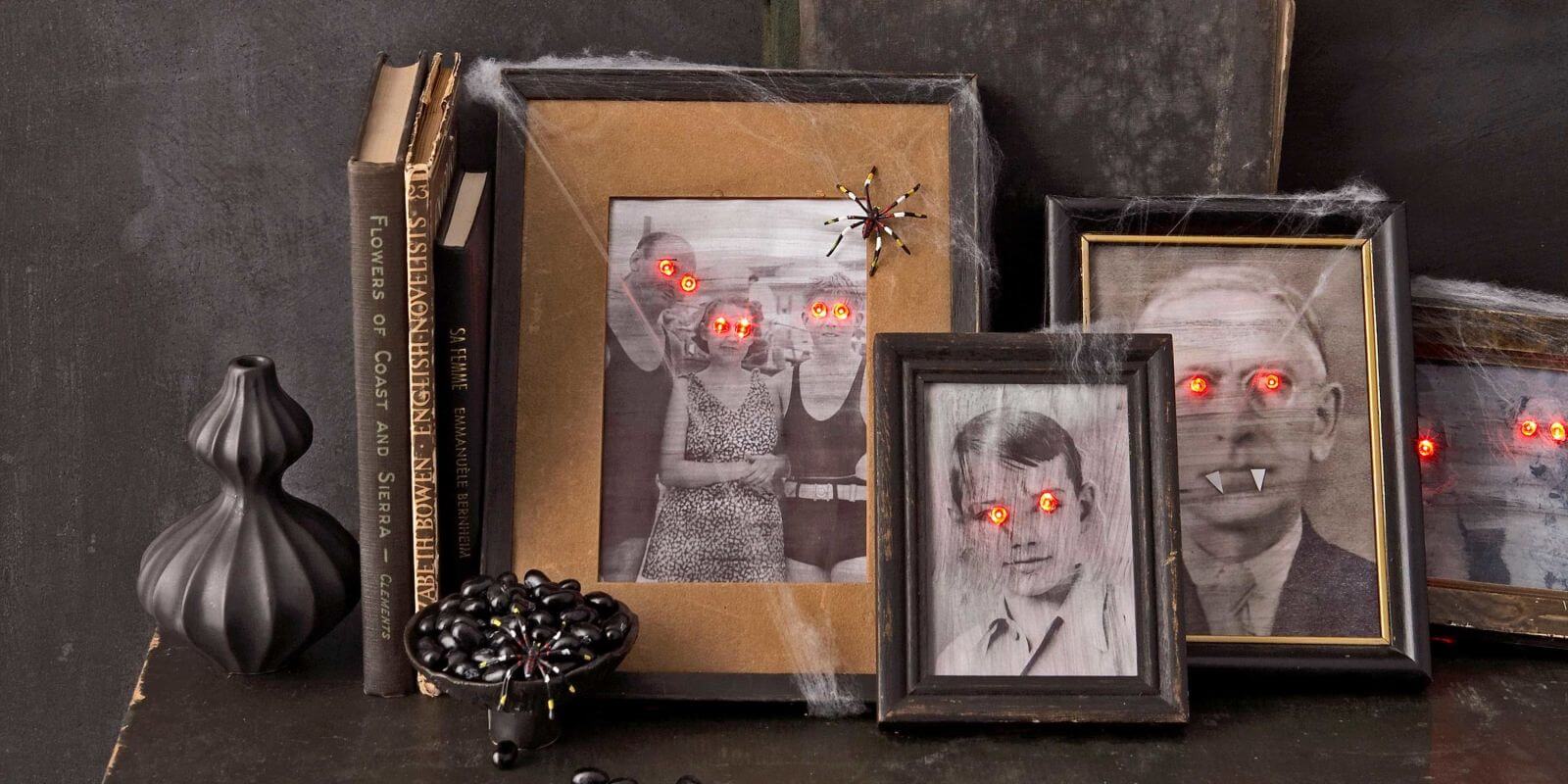 Source: adiyprojects.com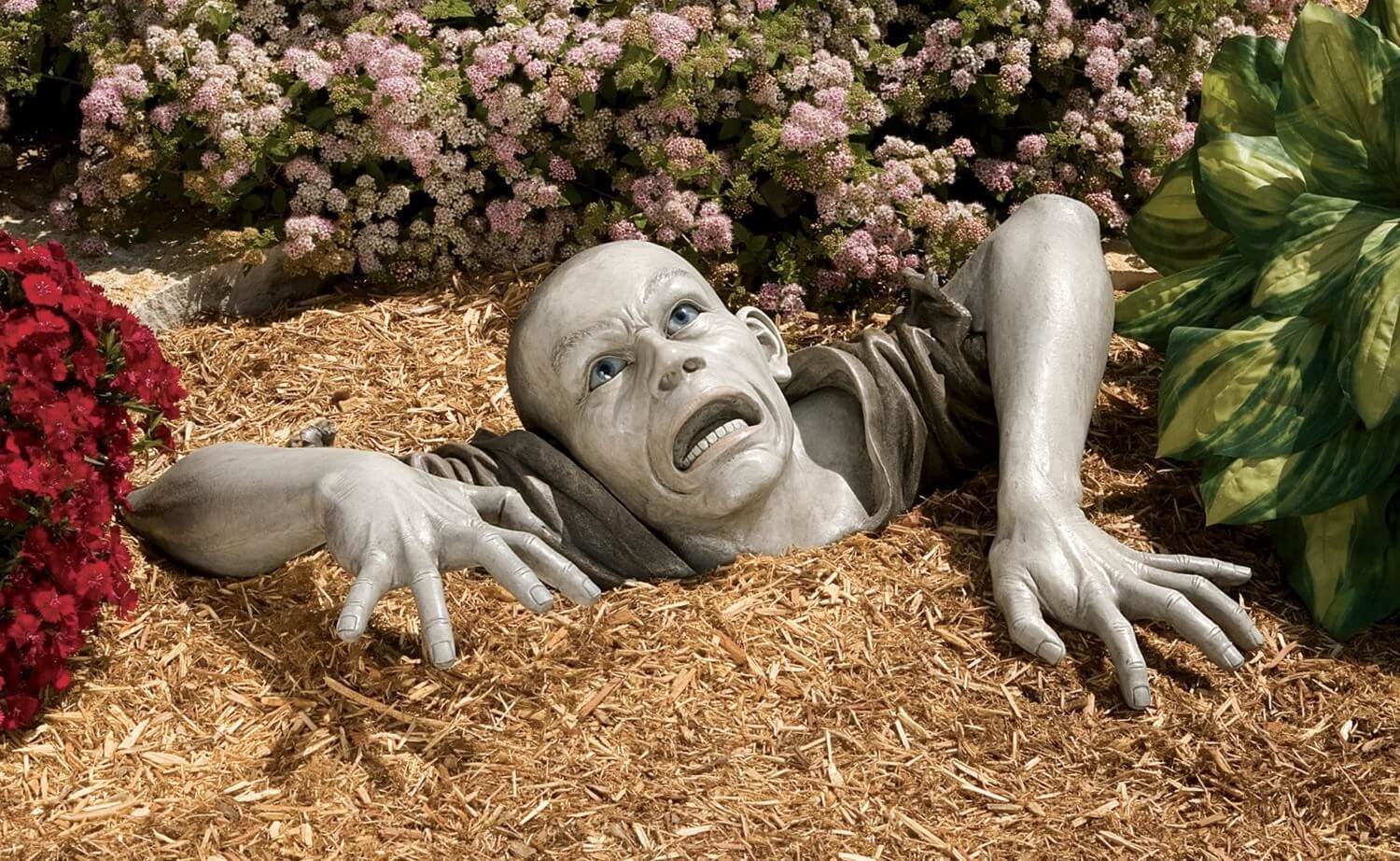 Source: pinimg.com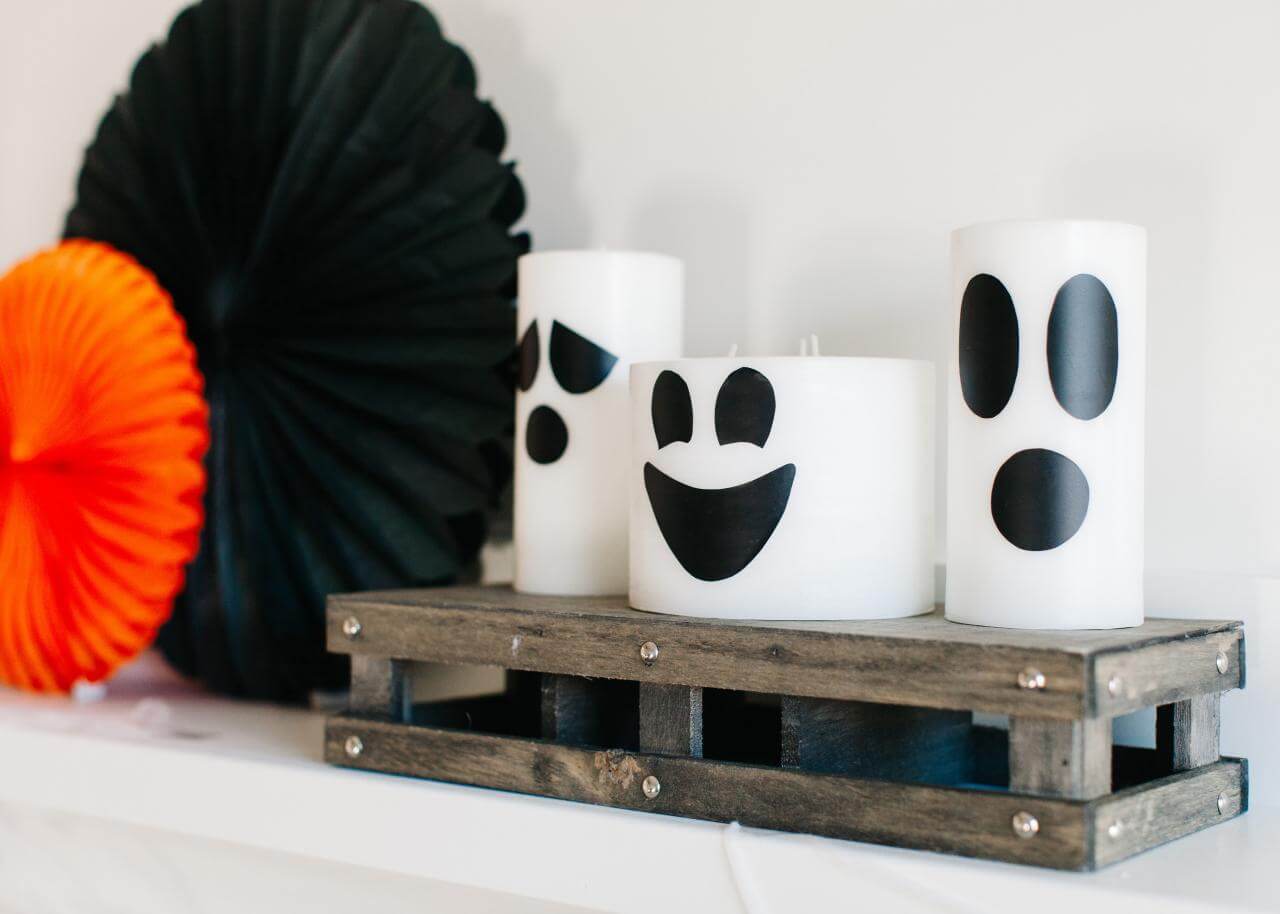 Source: thetomkatstudio.com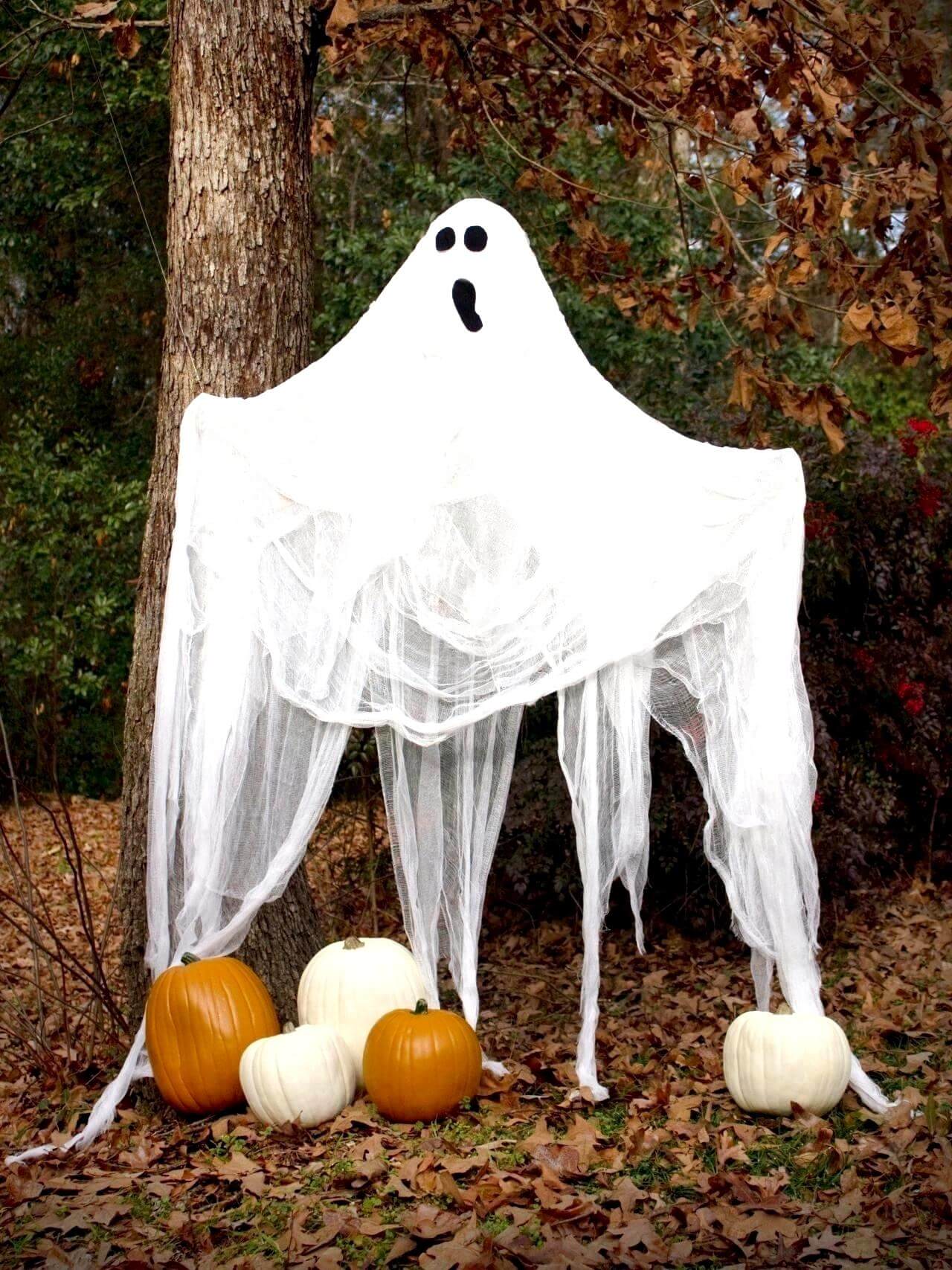 Source: decoratorist.com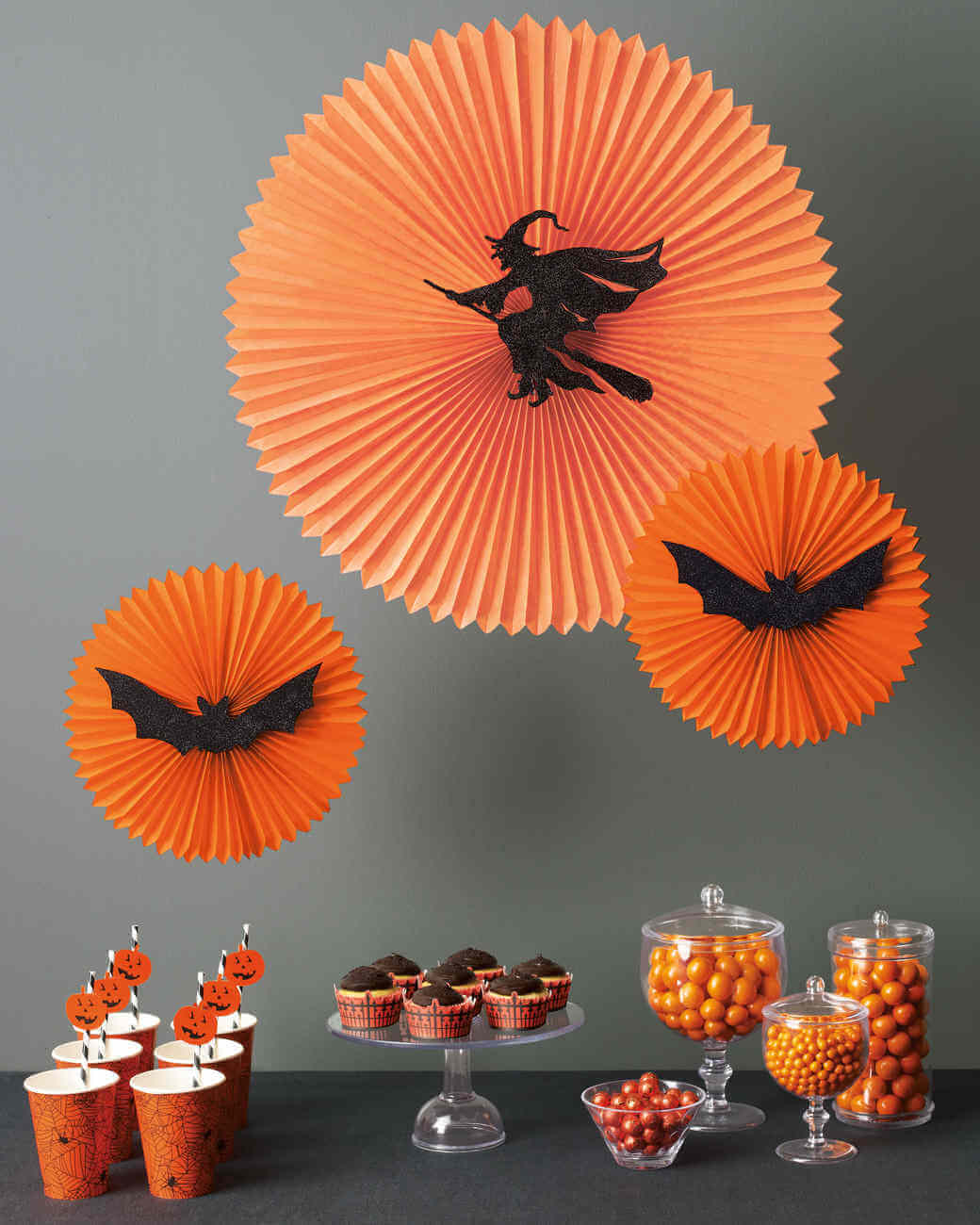 Source: pinimg.com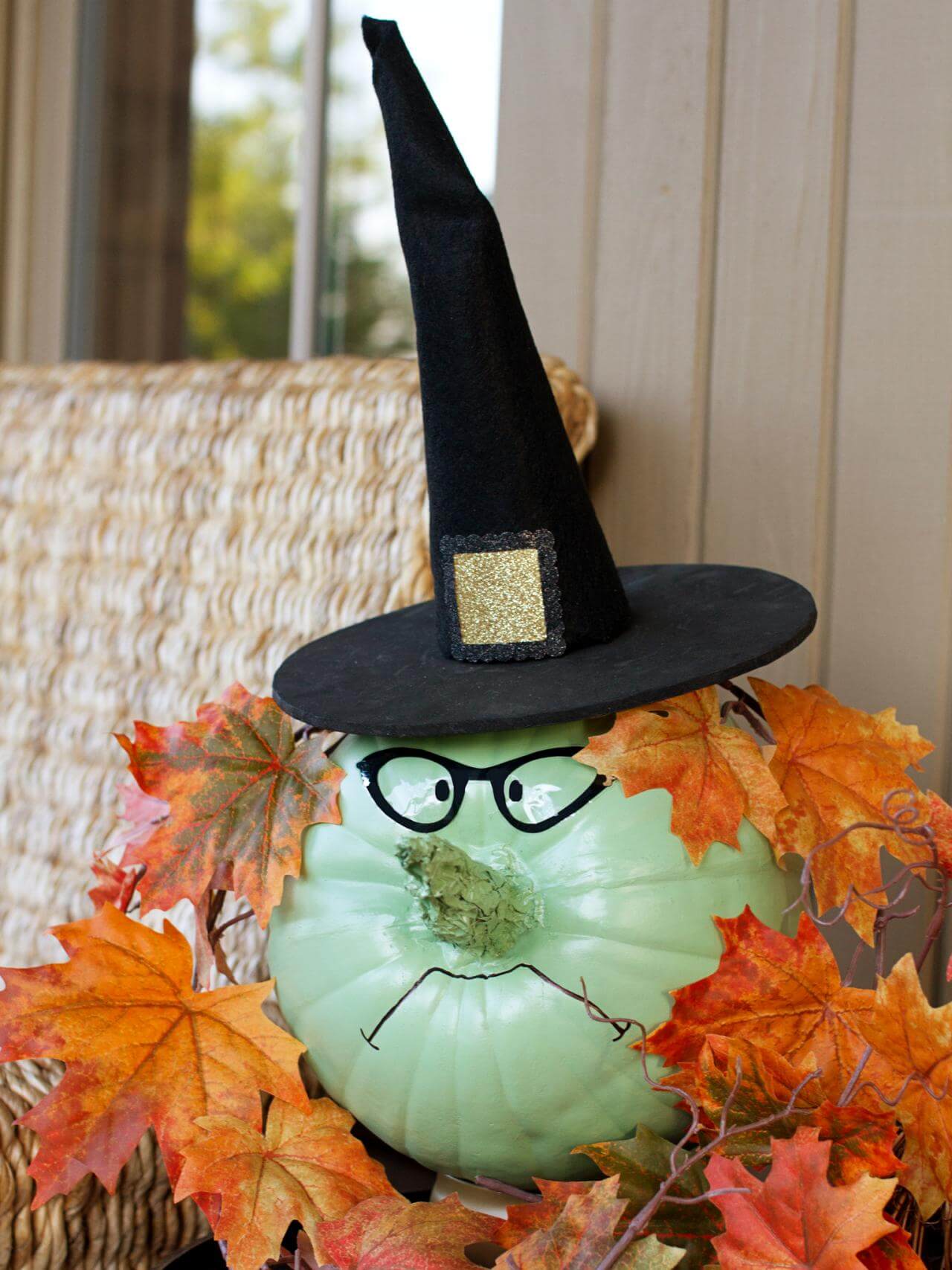 Source: sndimg.com
Happy Halloween!
So which DIY Halloween decoration idea did you like the most? Create a scary ambiance and welcome the festive season with these unique and spooky ideas. These creative and easy-to-make Halloween ideas will make every part of your house festive ready! 
I hope this blog on DIY Halloween decorations gave you some creative home decoration inspiration. So, spruce up your porch, living, and dining area with spooky Halloween wreaths, witch brooms, and oversized spiders that will surely amaze your party guests. 
Share this blog with your family and friends and help them to decorate their house and make it ready for the Halloween season.
For more home decoration and improvement ideas and architectural guidance, keep visiting Architecturesideas.
Stay tuned with our Instagram page @architectures_idea as more Halloween blogs are coming.