Rendezvous House: A Modern Private Residence in Teton Village, US!
Architects: CLB Architects
Location:  Teton Village, United States
Year: 2019
Type: Residential
Area: 7000 ft²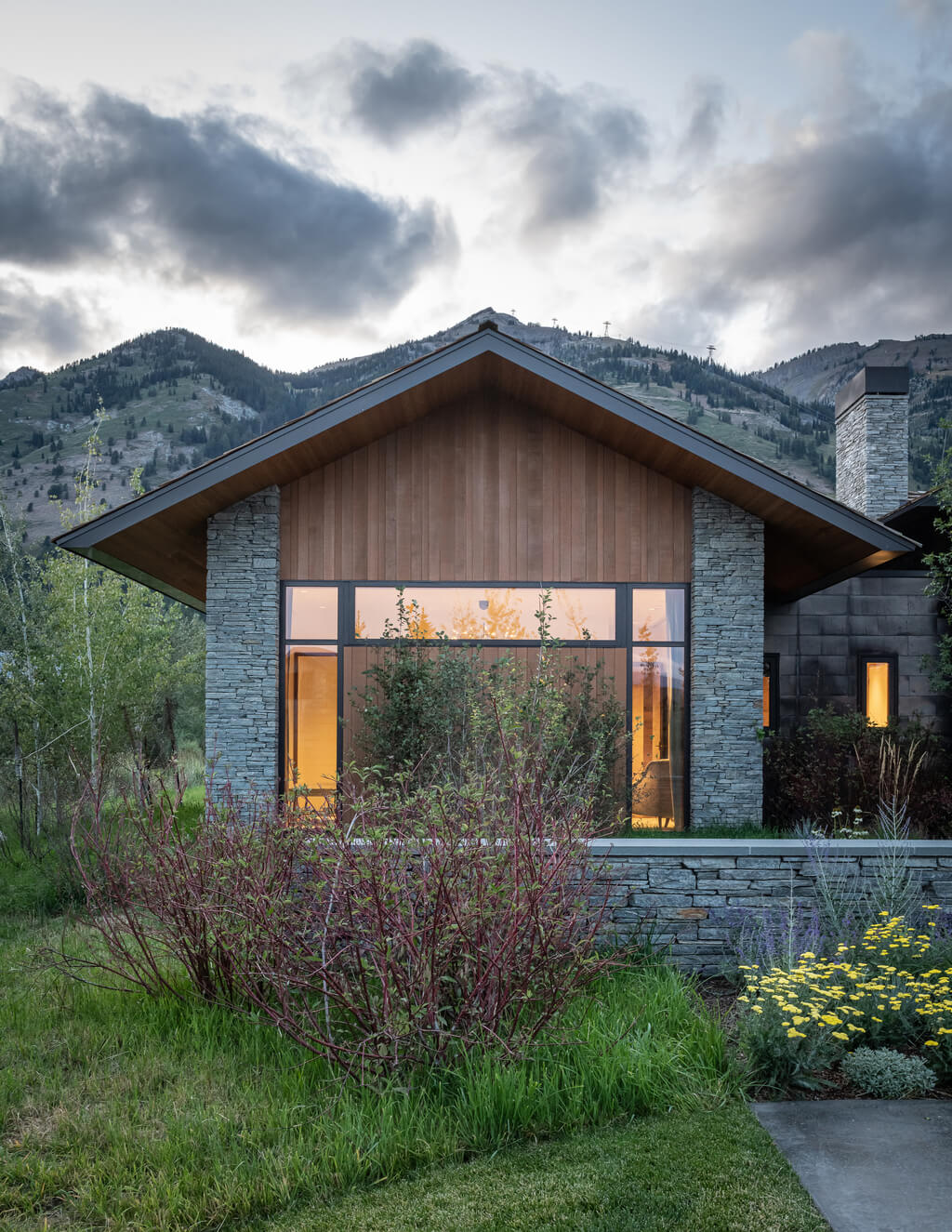 Source: adsttc.com
Located in Teton Village, United States, Rendezvous House is one of the most talkative topics right now. The reason behind this is the stunning mountain views of Rendezvous Mountain. Designed by CLB Architects, it is a 5-bedroom residential home that is constructed in a 7,000 square foot area. Let's know more about this spectacular dwelling.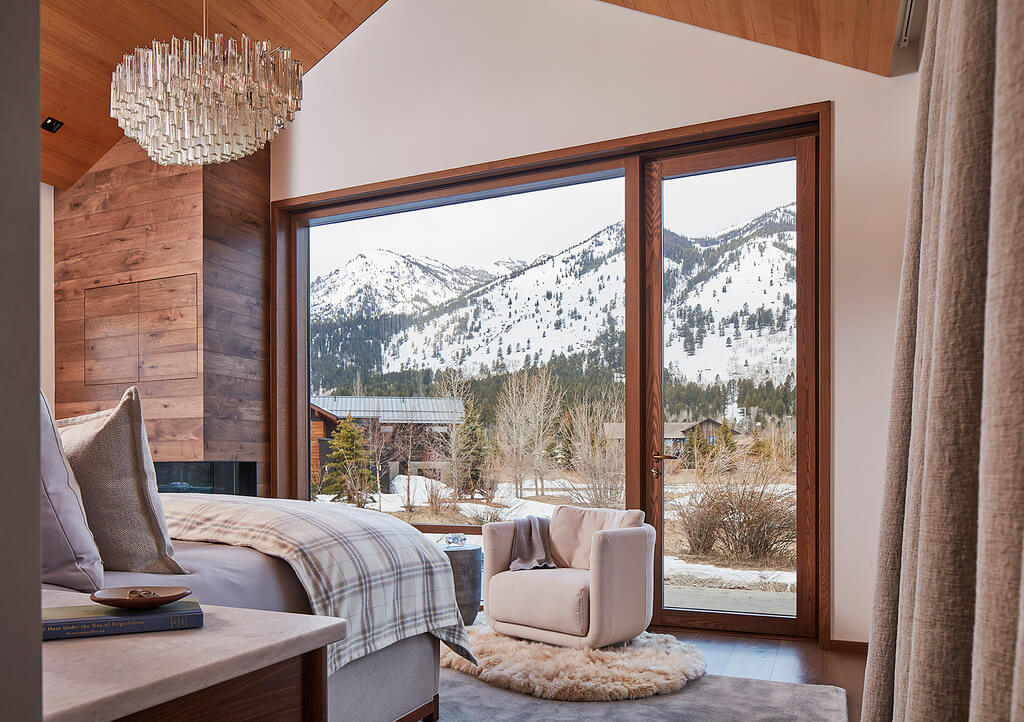 Source: adsttc.com
The clients have intentionally chosen this location for two reasons: first, it has breathtaking views of the mountain, and second, it is pretty close to the Jackson Hole Mountain Resort. Here residents can enjoy idyllic views of the resort, the Teton mountain range, and Sheep Mountain.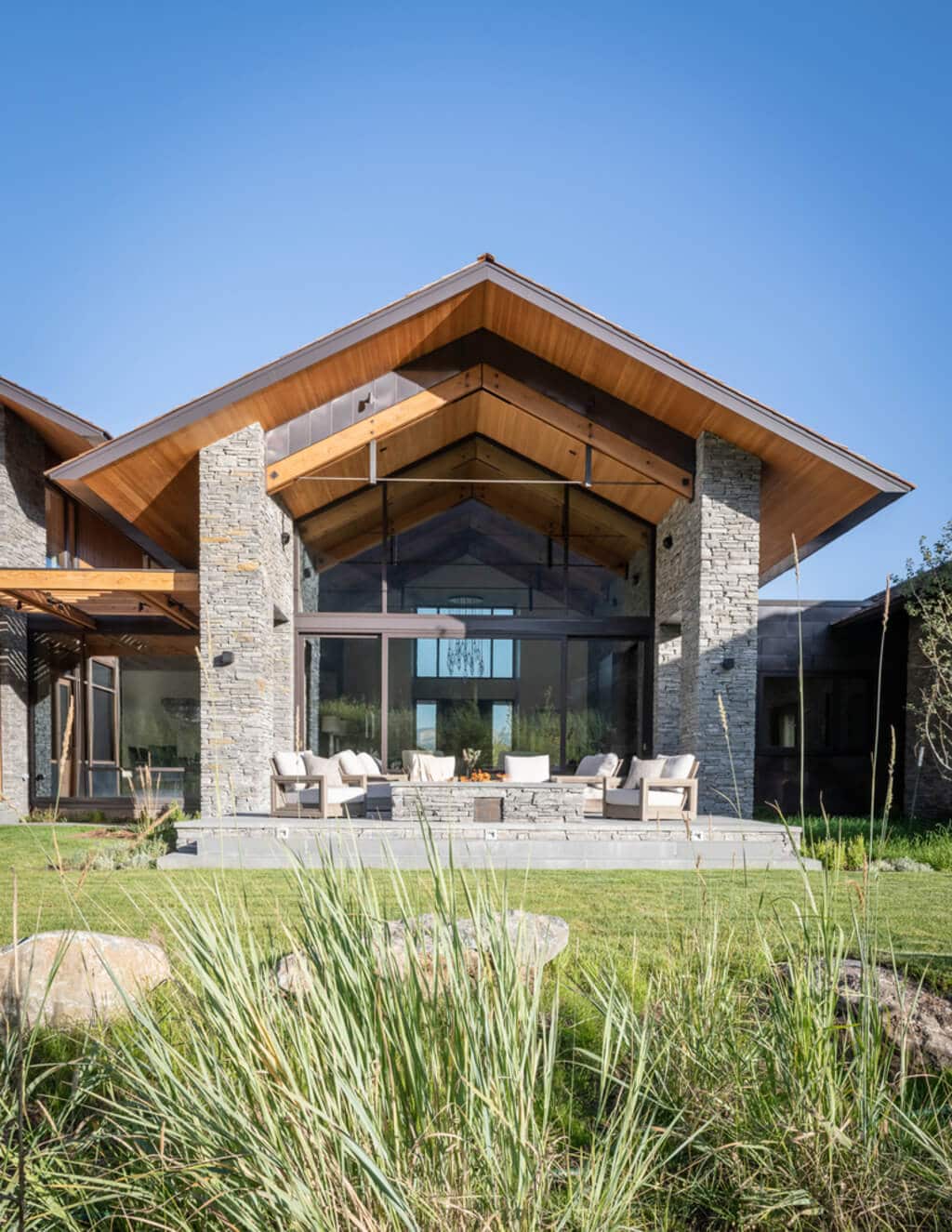 Source: amlu.com
Clients are actually texas-based, so they wanted a space that can provide access to world-class skiing both at the resort and in the backcountry. From an outdoor lifestyle to cozy interiors, this Teton Village home gives them everything.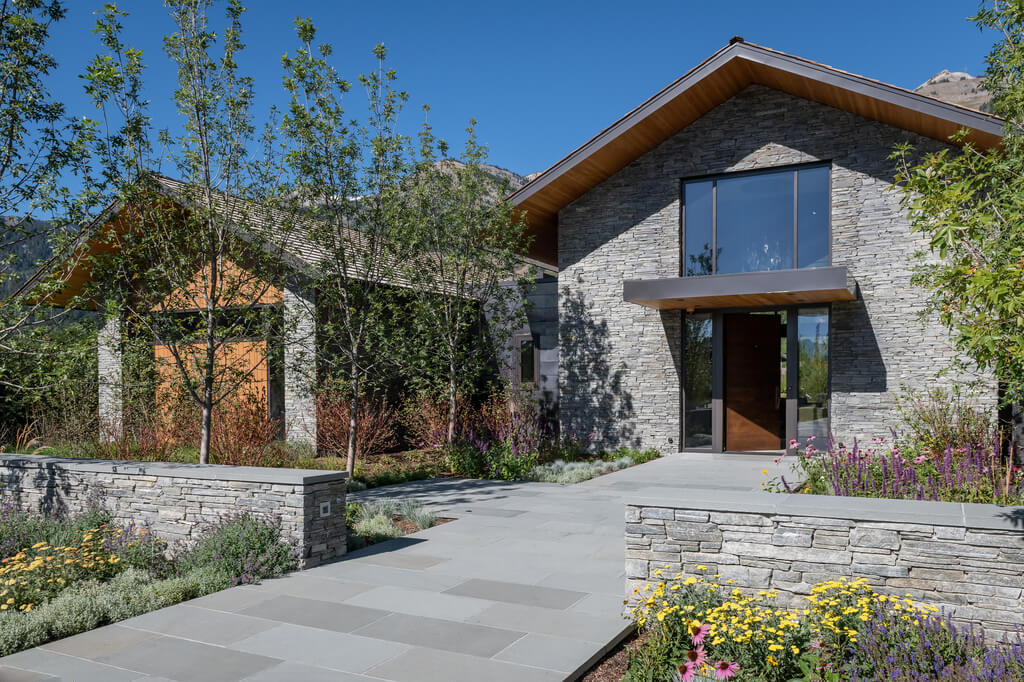 Source: adsttc.com
When you enter this building, you'll get surprised by the mind-blowing and dramatic view of Rendezvous Mountain views.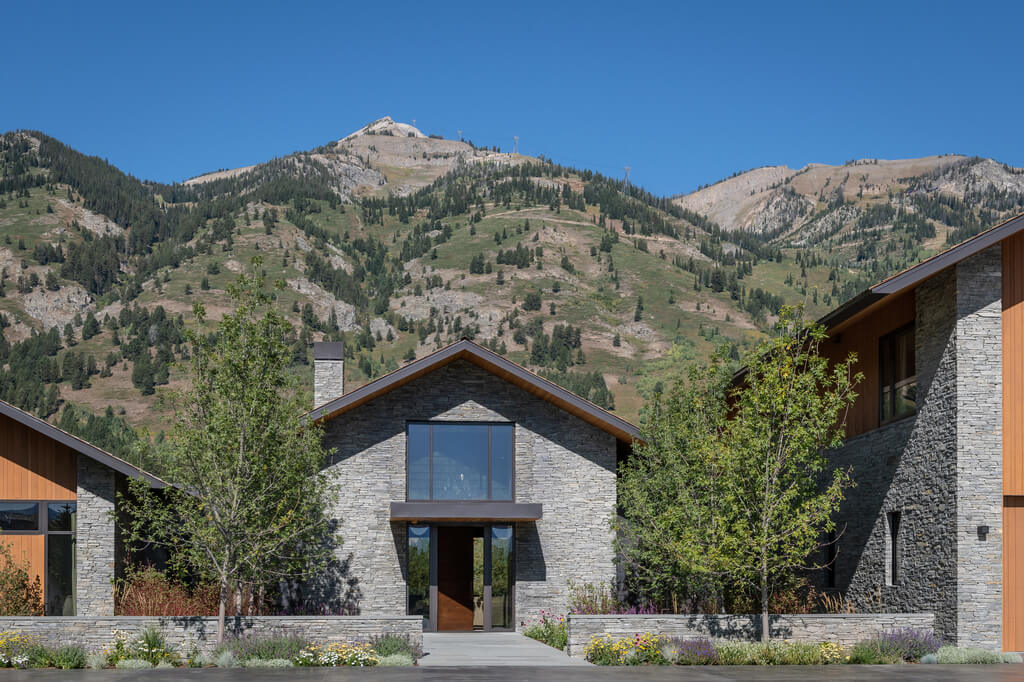 Source: adsttc.com
The residence has actually consisted of three primary gables, and they all beautifully connect a one-and-a-half-story living space to a two-story guest wing that also houses the garage.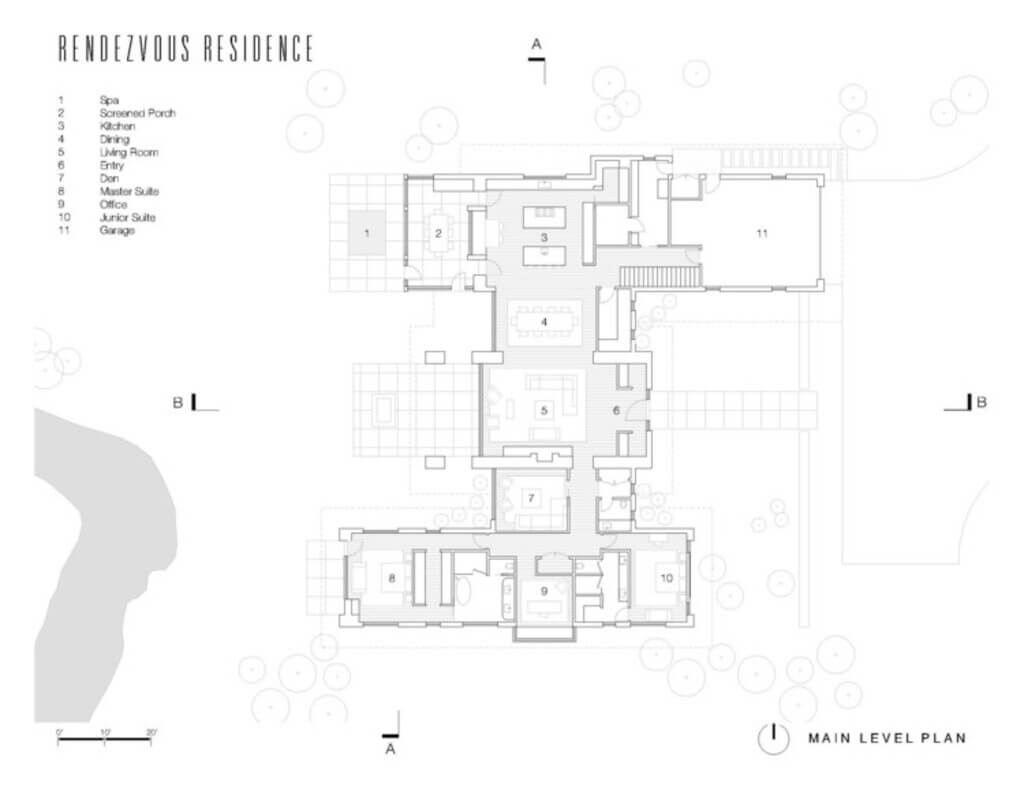 Source: adsttc.com  
The floor plan of this entire plot is simple and straightforward, but few transition elements are also included.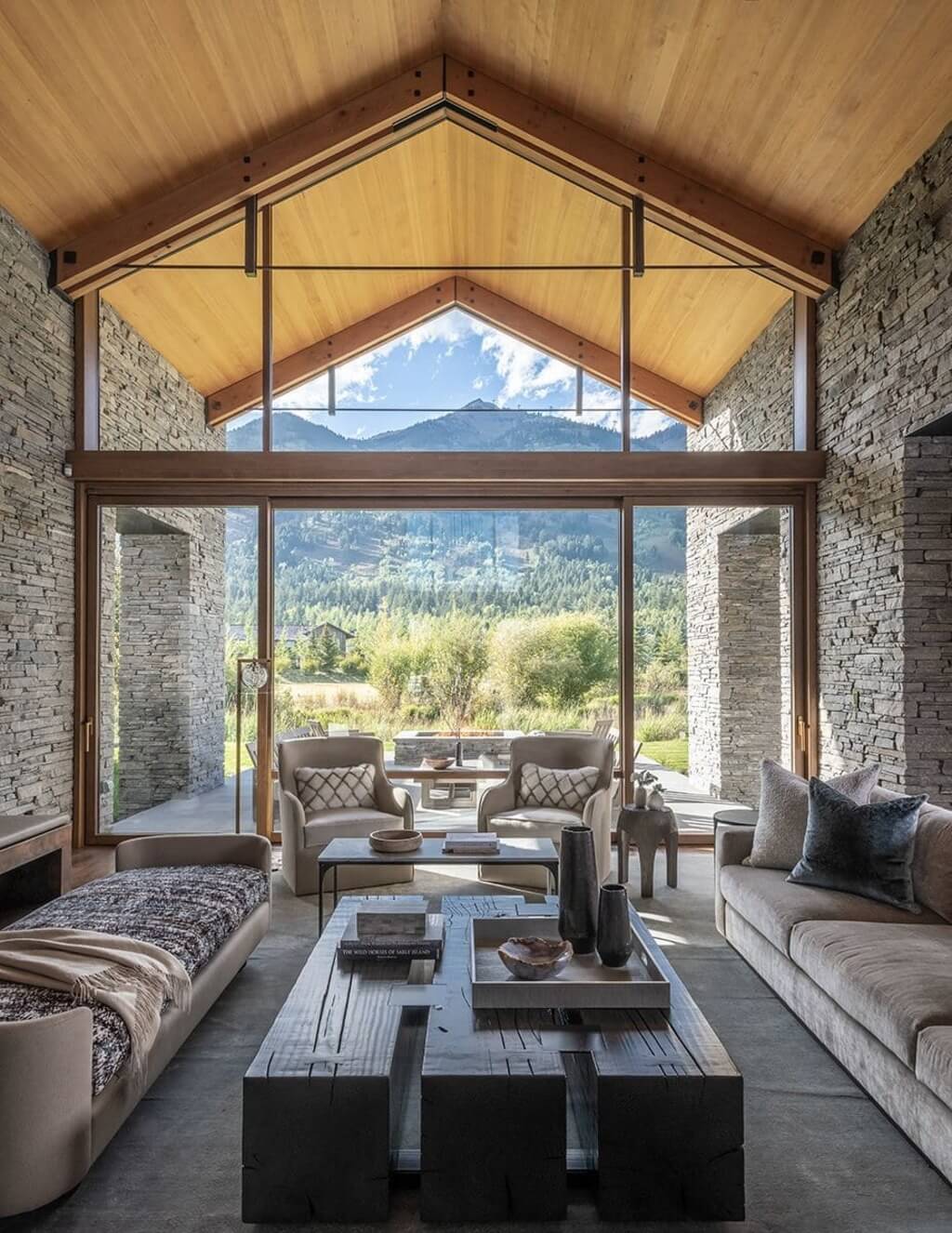 Source: wescover.com
When we talk about the main gable, it has an entertainment hub. You'll also see a seamless transition between kitchen, dining, and living spaces. What are these seamless transitions?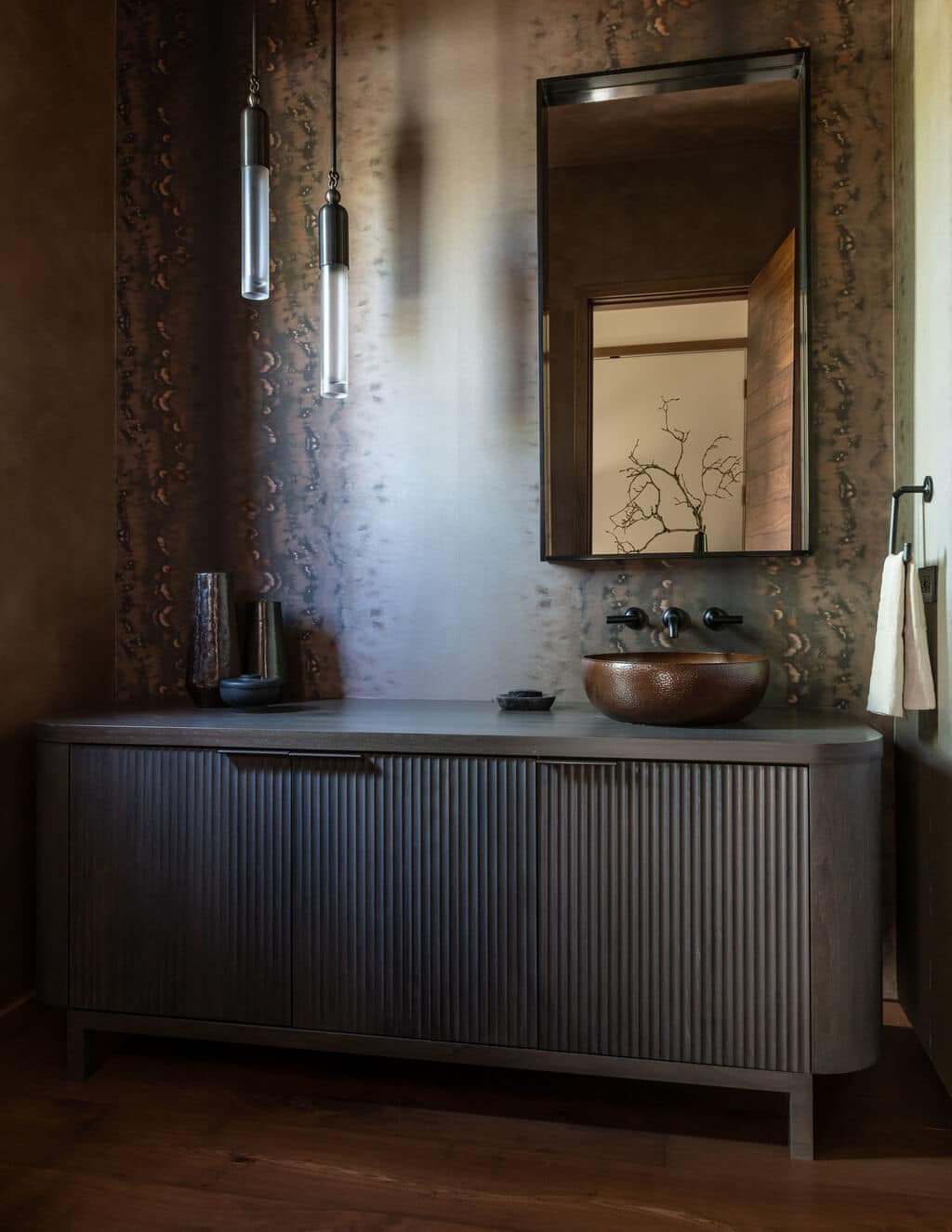 Source: adsttc.com
The continuous walnut flooring, stained wood ceilings, and patinated copper paneling on the fireplace and kitchen hood are some transitional elements that make this space special and unique from the rest. These elements also help to connect two different places.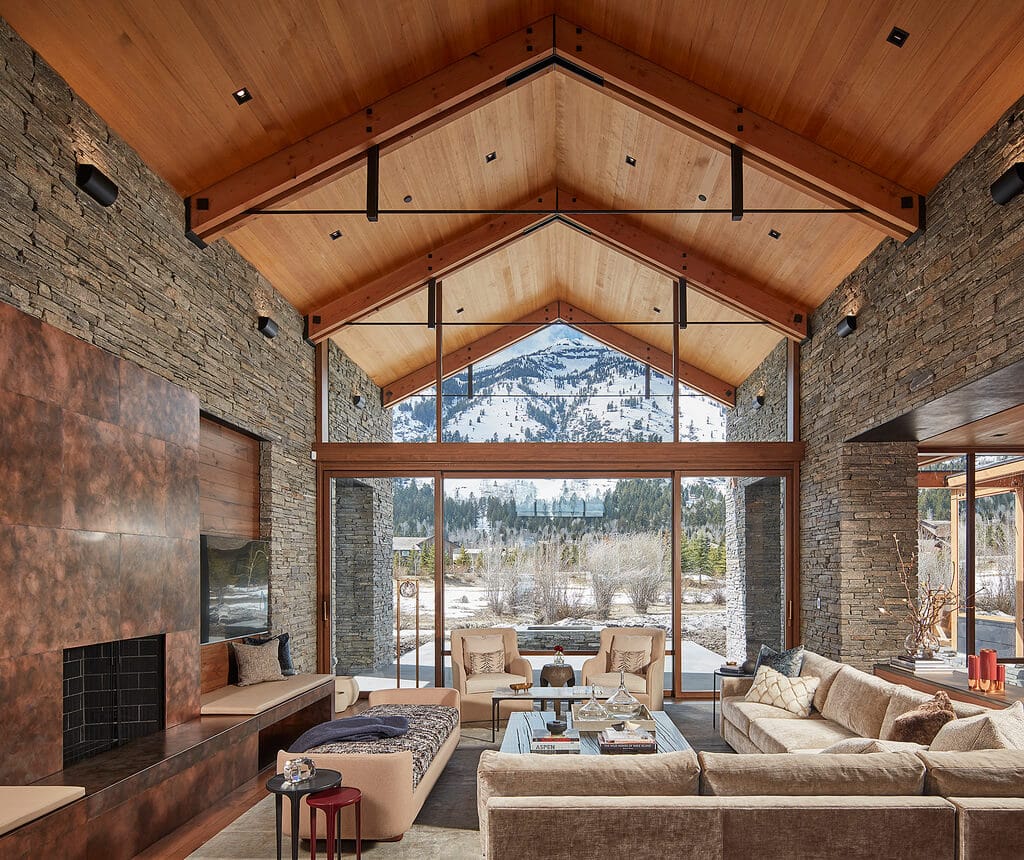 Source: adsttc.com
Now you might be wondering why architects had only selected these materials? This is because they wanted to add warmth and create a comfortable family gathering space with a lot of reflected natural light. 
Also Read: Tapera Residence in Paraty, Brazil by Victor B. Ortiz Architecture: A Lateral Transcend In Nature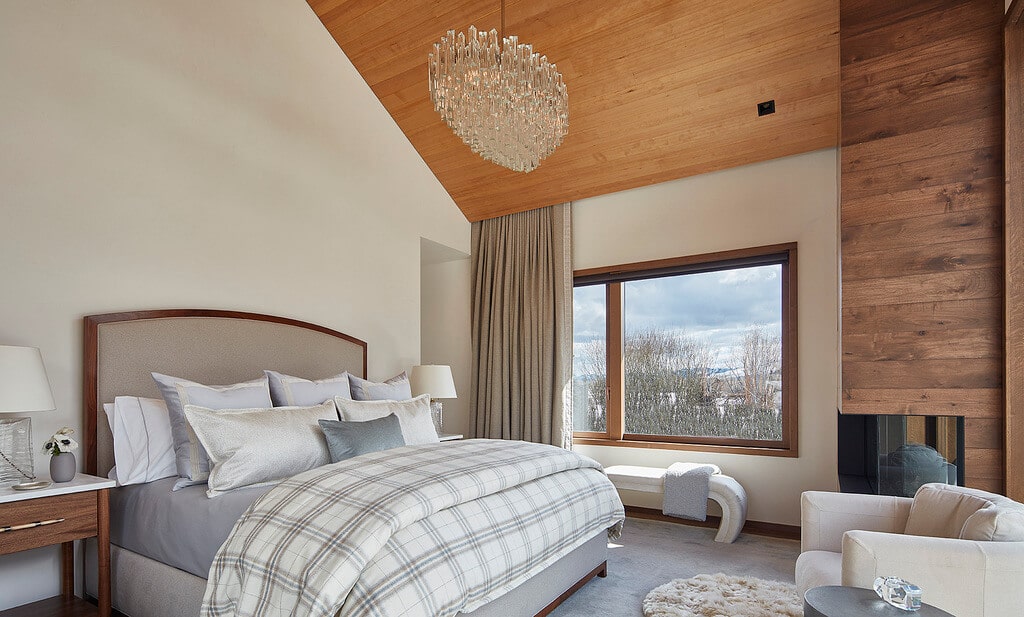 Source: adsttc.com
For that, there are many larger open spaces, and smaller intimate spaces have been included in the layout.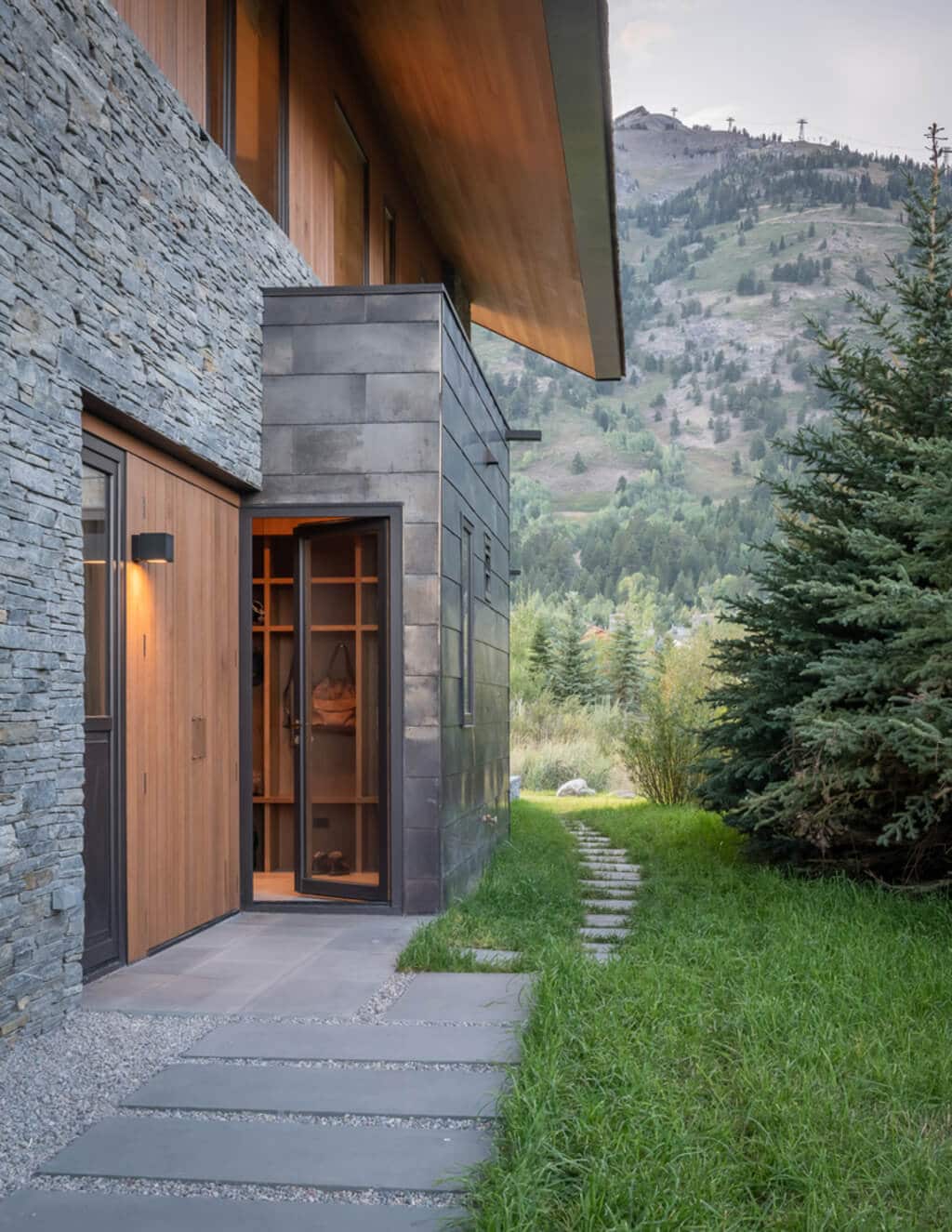 Source: adsttc.com
The beautiful stone wall that extends from the living room through a full-height glass wall to the outdoor patio space is adding an extra factor to the ambiance.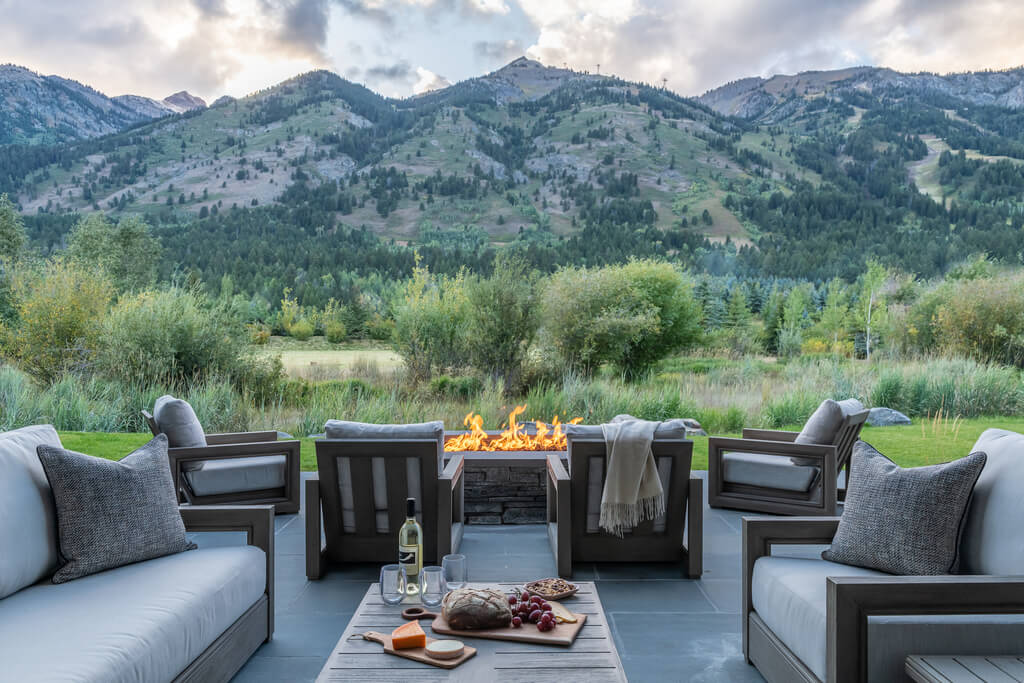 Source: adsttc.com
There is also a small but really cozy outdoor dining space provided by extending the kitchen to the porch. Equipped with radiant heaters, residents can enjoy the outdoor dining season without worrying about the cold weather.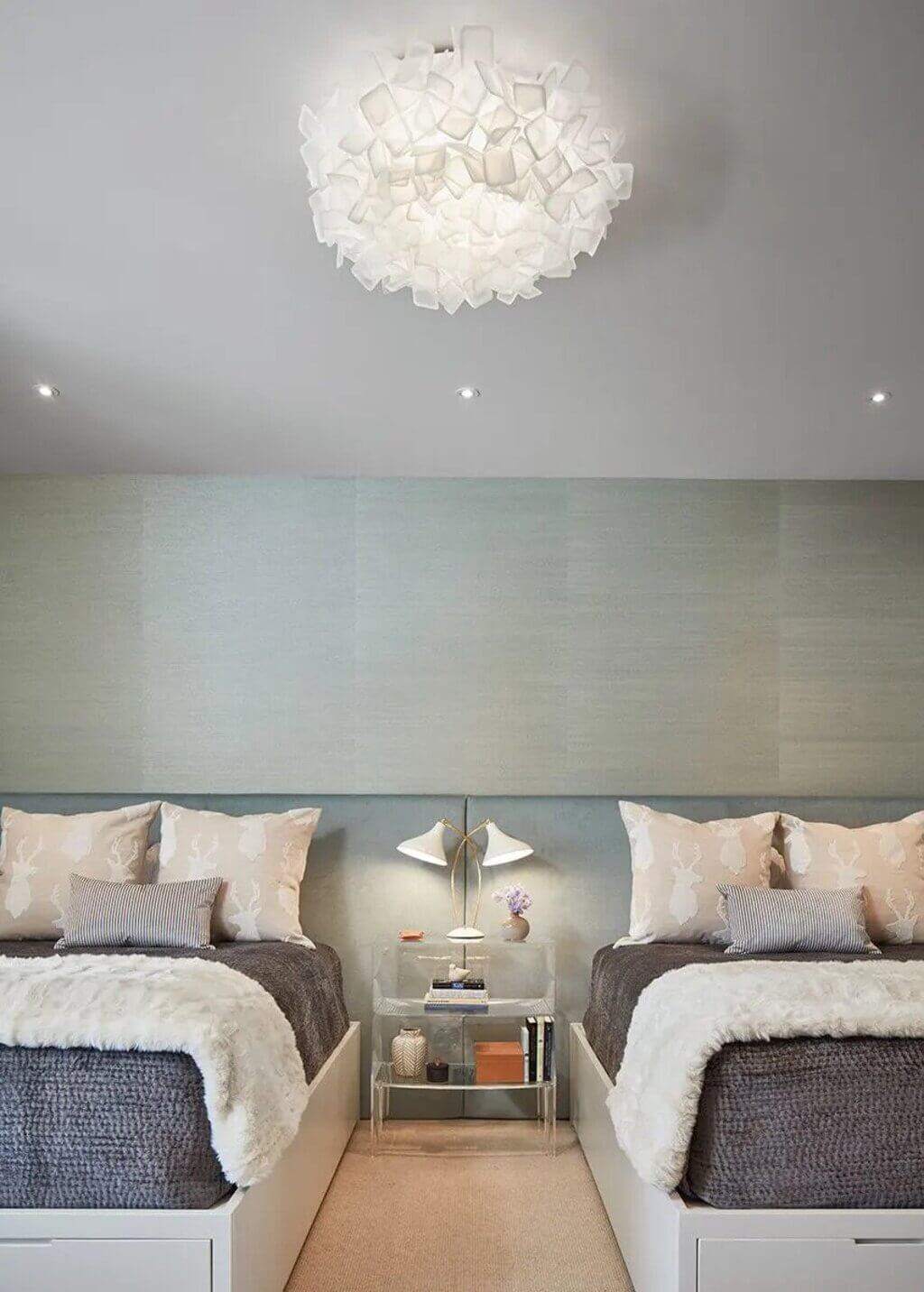 Source: wescover.com
Charcoal quartzite stone with clear cedar accents has been used in various places. They're also connected with lower flat roof forms clad in patinated copper panels.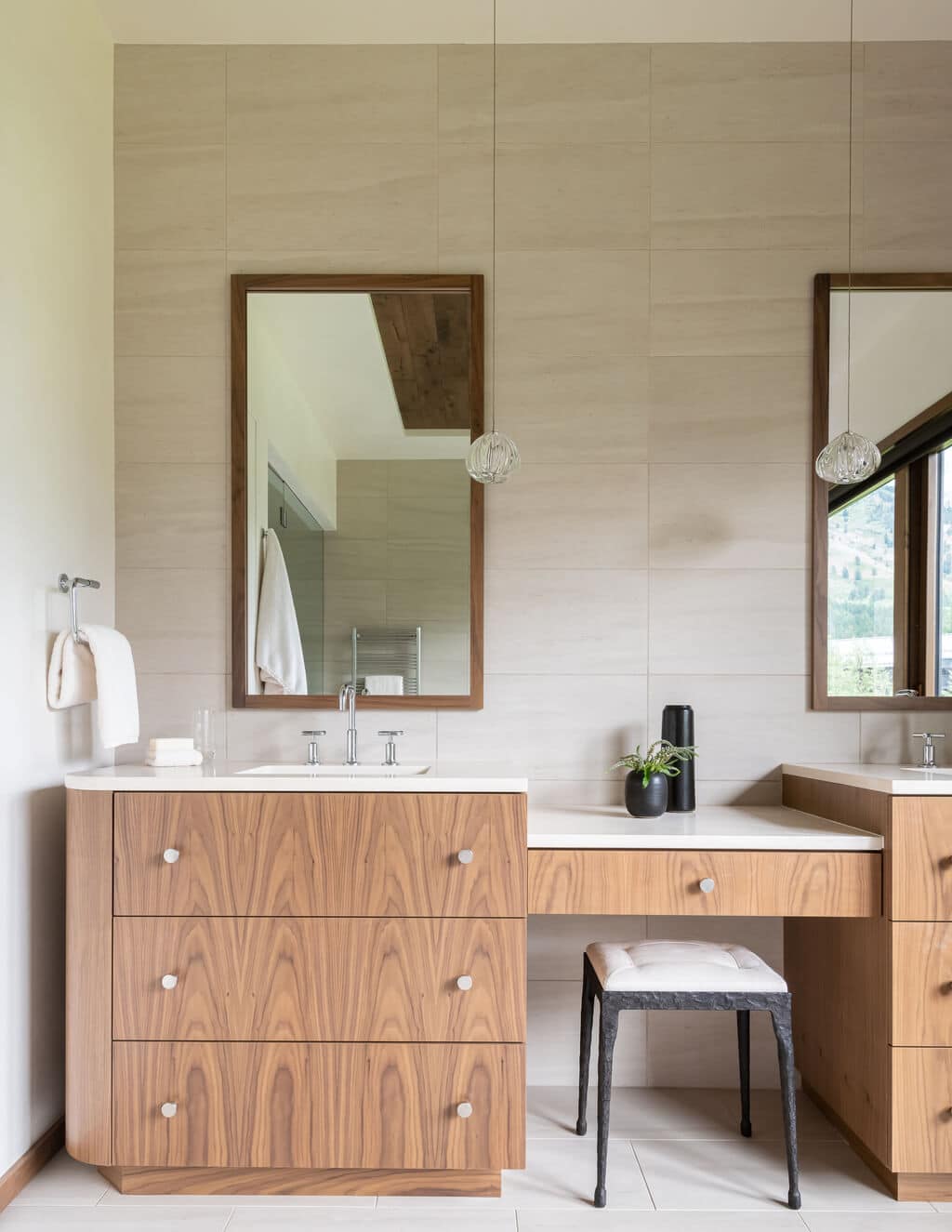 Source: adsttc.com
This setup creates an incredible and clear architectural separation between the forms. On top of that, Minimalistic truss structures and sleek floor-to-ceiling windows have been provided to enjoy the gorgeous neighborhood views.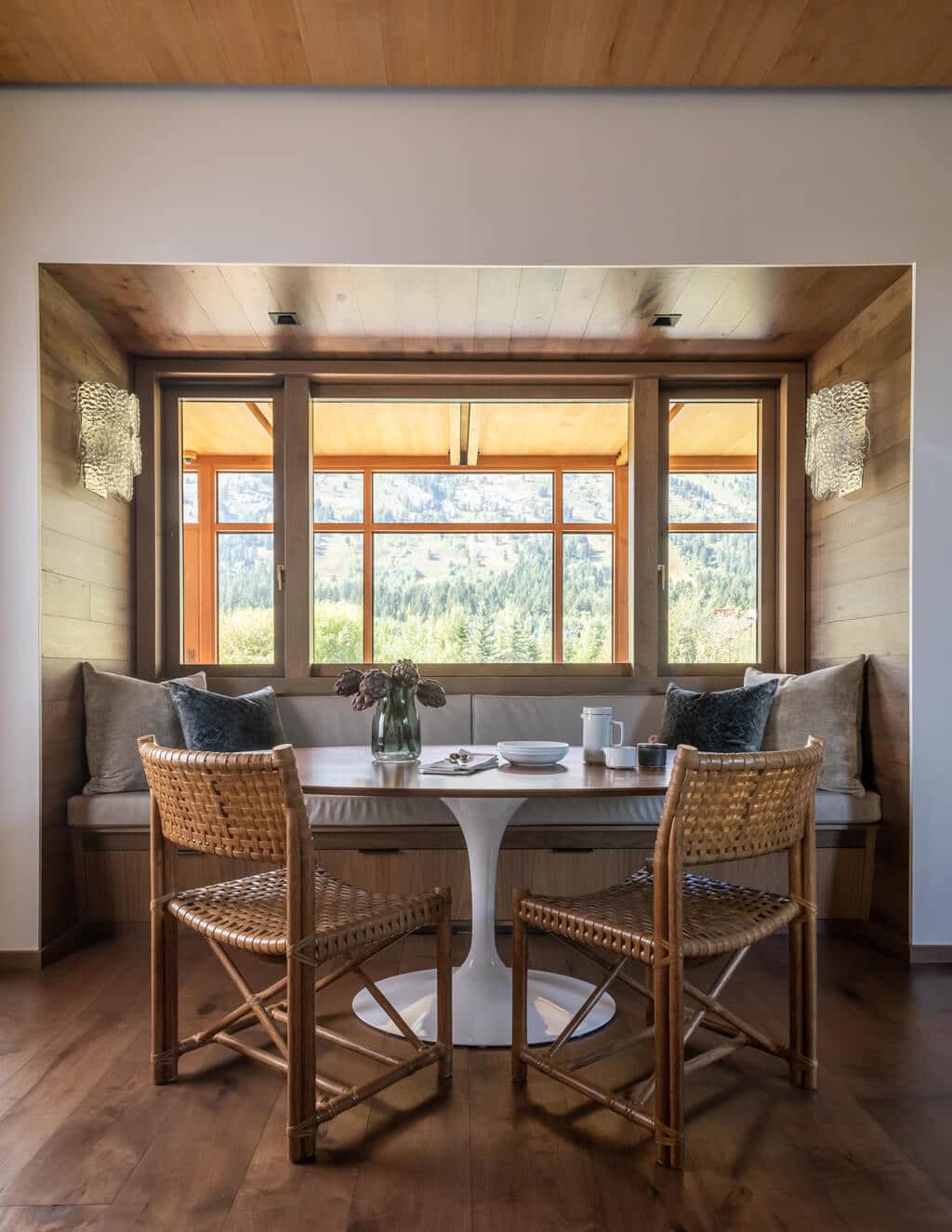 Source: adsttc.com
The interior designer specifically included layered materials, soft lighting, and curved material edges in the design plan.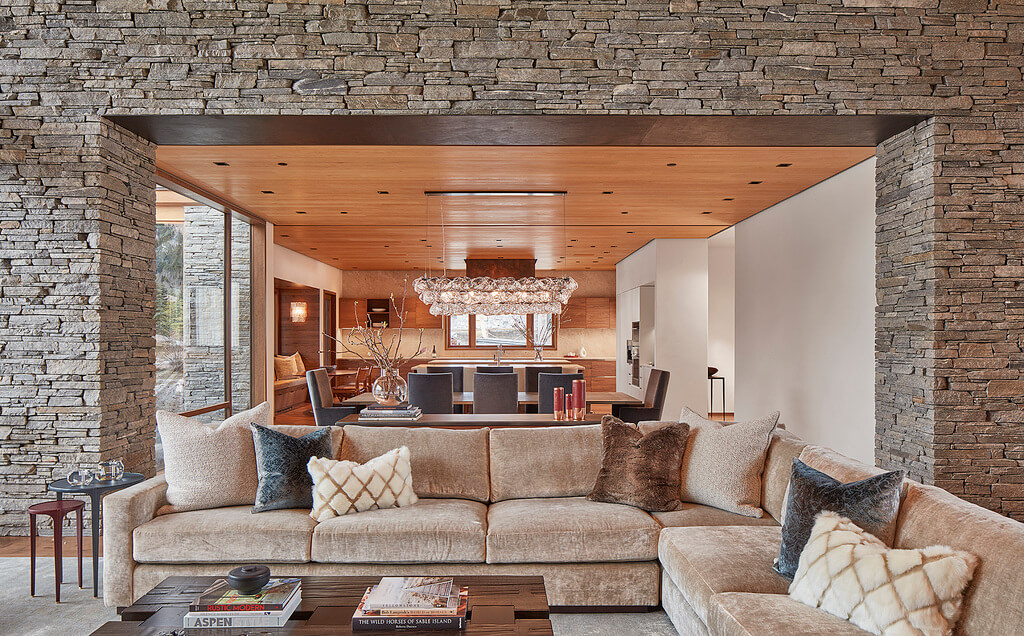 Source: adsttc.com
The reason is that these materials can provide a feminine sentiment throughout the home while reflecting the aesthetic of the predominantly female family at the same time.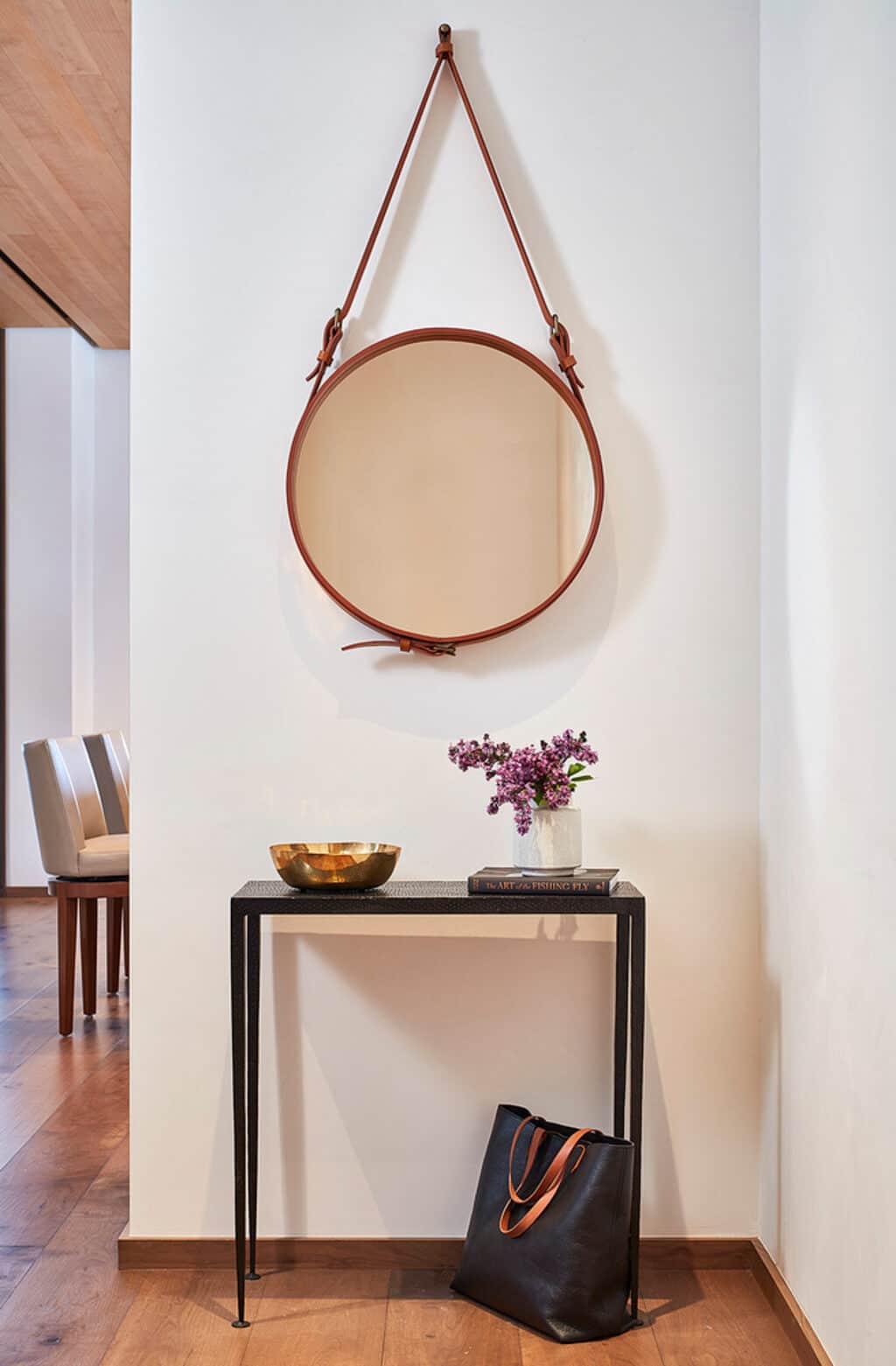 Source: adsttc.com
A custom topographical wallpaper is placed in the study room that looks really pretty in front of Teton Mountain Range's awe-inspiring views.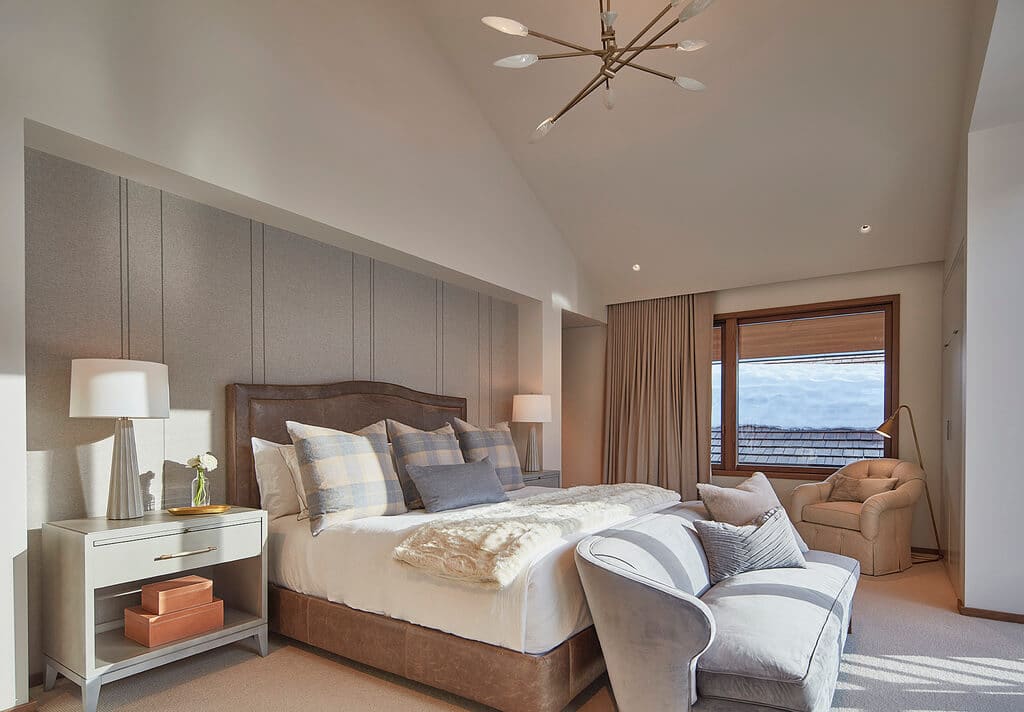 Source: adsttc.com
Also Read: Healdsburg House: A Modern Villa on Hillside in California!
Whether it be bedrooms, bathrooms, or outdoors, everything has been kept in complementing materials. The interior and all the architectural elements are designed in such a way that they all come together to support a balance between avid outdoor recreation and elegant entertainment.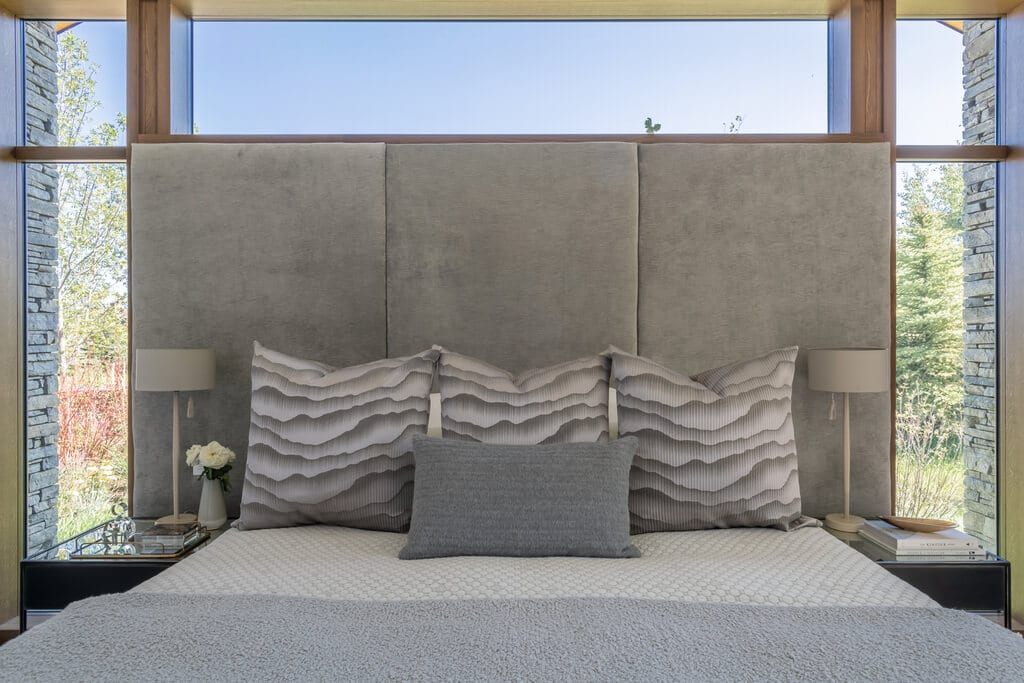 Source: adsttc.com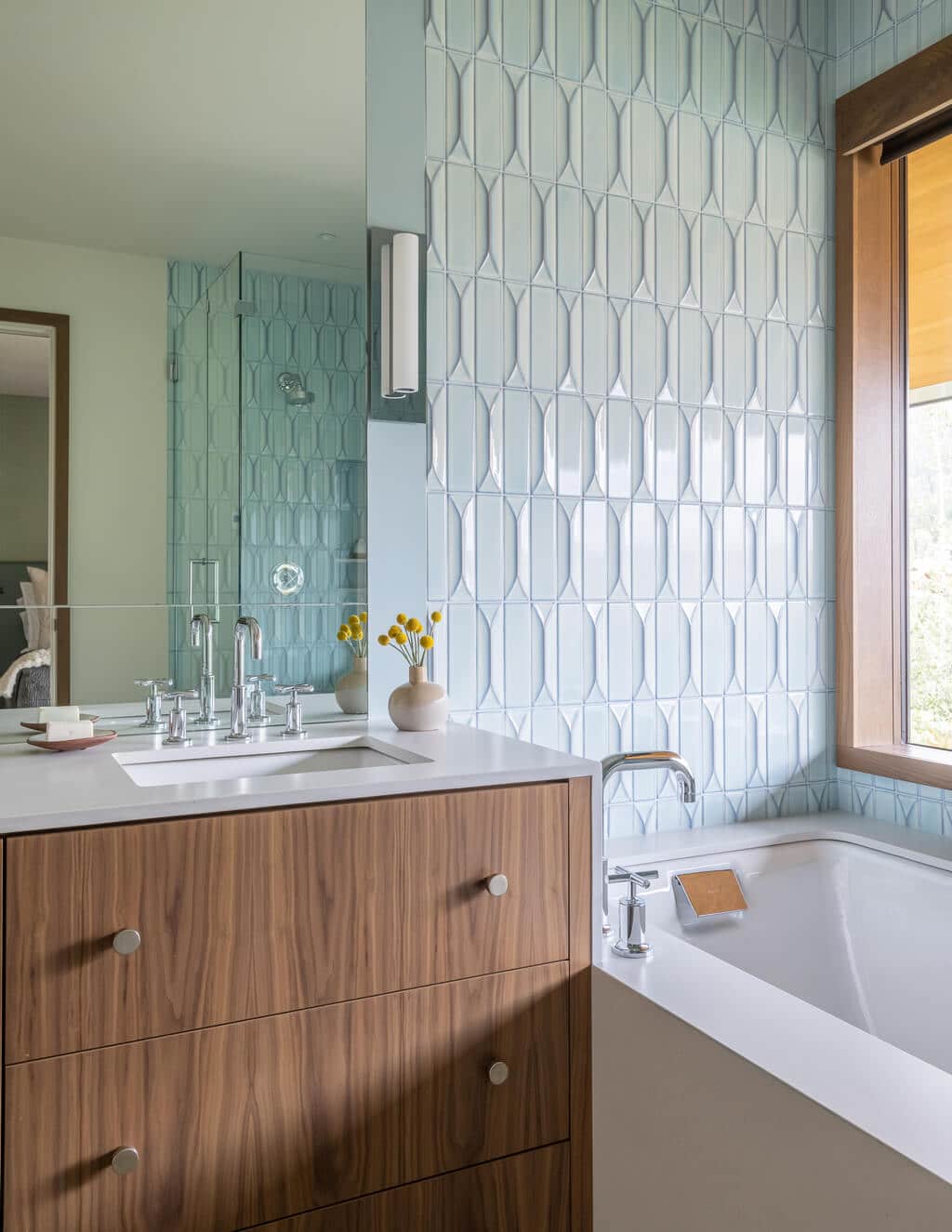 Source: adsttc.com
Curious to know more constructions like Rendezvous House? Read our previous blogs on House in Avanca. It is also a contemporary residential property designed by nu.ma in Portugal.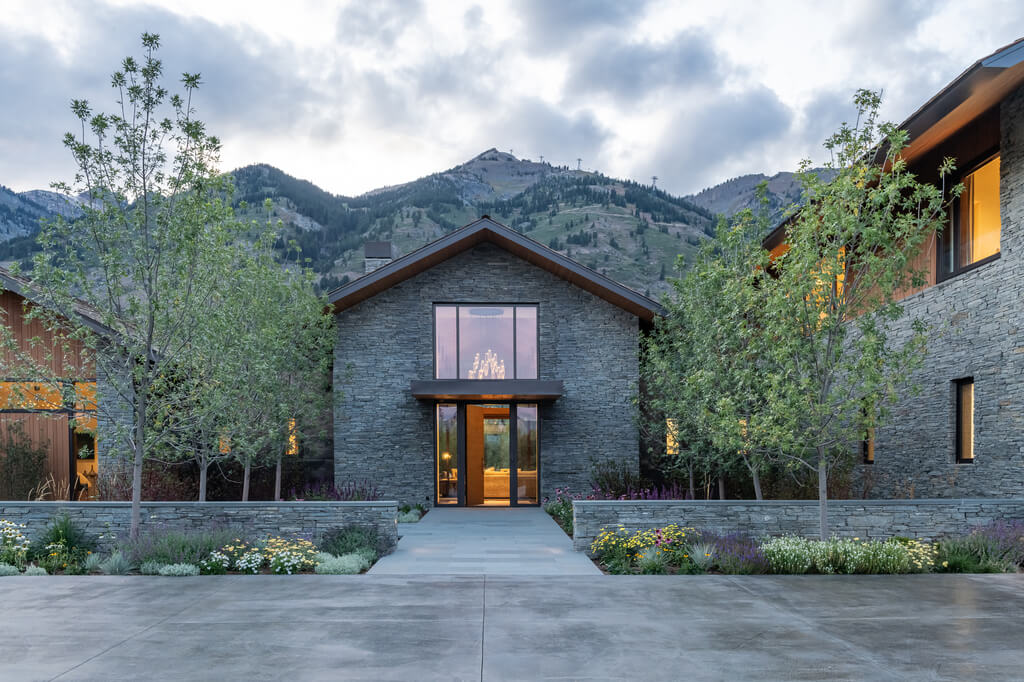 Source: adsttc.com
Conclusion! 
This Rendezvous House in Teton village is a perfect example of how you can construct a residential property with a modern, minimal design with the perfect blend of materials and natural elements. You can always take inspiration from these spectacular house plans and include some of the sections or materials in your dream house plan/layout. 
I hope you like this blog on Rendezvous House and do share it with your friends and family whole love to explore architecture. For more architectural guidance and home improvement ideas, keep coming to Architecturesideas.