The construction industry in the United Kingdom is huge. Manufacturing, retail and residential sector's combined construction business has generated more than 288.9 billion euros for the UK economy in the year 2016 alone, and the industry continues to expand fiercely. Building products, including heavy-duty equipment and construction tools, are in high demand, without any indication of decelerating anytime soon. The ever-rising requirement has led to the need for consistent and robust support services for safely and effectively moving a range of building materials into and out of the construction sites.
Renting building equipment extends a host of monetary benefits. Having rented construction machinery offers a flexible outlet for constructors to act quickly to changing requirements. Further, leasing equipment for transporting materials for building requirements needs detailed preparation, versatile choices and cost-effective solutions.
Building a Logistics Plan
Boels understands that planning transportation management for building supplies involves handling materials and equipment both on and off the construction sites. So, the two most critical operations are inbound and outbound logistics. Consequently, a comprehensive and detailed strategy would be needed for the precise management of machinery, tools, and material— all in one go!
Logistics strategies for business include, how to effectively buy or hire tools, equipment, source building supplies and deliver them to a place of work. If construction materials and equipment fail to turn up on time or in the right proportions, the construction timeline may suffer. Logistic preparations can be extremely complicated in bigger building projects such as skyscrapers, railway lines or roadways, and involve the merging of thousands of finer details into a streamlined flow.
Irrespective of how advanced or simple logistical strategies are, all coordination involving the management of building materials and transport equipment carries the same key elements:
Inbound transportation logistics: Inbound transport is extremely sensitive to the reciprocal cost-time relationship. Goods and equipment must be precisely available as and when required. Late orders can stop construction while early arrivals can stress the management of material, tools, and equipment.
Outbound transportation logistics: Regardless of how comprehensive your logistics strategy is, there is always going to be some excess stock that needs to be sent back. Rented building equipment and tools might also need to be driven back to the supplier immediately to prevent unnecessary expenses. One part of the outbound logistics might also require waste disposal as per the effective local ordinances.
Communication logistics: Effective and straightforward communication channel is vital to the successful execution of the logistic strategies for transferring building goods, tools for hire and equipment. Anyone involved in the supply chain has to know what their job is, and when they need to do it.
Construction equipment logistics: Creating a logistics plan for construction management begins by understanding what equipment and tools would be needed for specific applications. Logistic Equipment plans also define time-lines when critical equipment needs to be leased, trucked, utilized and returned.
Construction material logistics: Throughout most of the project, different building materials arrive at specific deliverables, thus requiring competent coordination to assure a steady workflow. Material logistics also accounts for the actual expense of transferring goods— it includes rental charges, operational liability besides the fueling costs. The fees associated with the loading and unloading are also covered under the material logistics.
Building site management logistics: A project manager must begin preparing the construction site to accept consignments as they start arriving, He/she also needs to be ready with enough resources that could deal effectively with offloading goods from vehicles, stockpiling them safely, and making them available when required. Any gap in the link between the logistics chain can cost thousands of euros in wasted time and efficiency. Effective project management plans compensate for every logistical measure needed for seamless transportation to and from work sites.
Regulation logistics: Effective logistic policies are accountable for on and off-road adherence to the government laid regulations. For all project administrators who formulate logistic plans, the safety of the workforce, as well as the goods, should be held as a prime priority. Failure to transport the building materials securely and improper disposal of the waste could lead to terrible outcomes. Nonetheless, by understanding all transport laws and incorporating strict enforcement into a logistics strategy, serious accidents can be easily avoided.
Project supervisors who have had expertise in organizing logistics recognize the value of renting building equipment and tools. Renting can also be more efficient and more affordable to keep the overheads down on an already restricted construction budget.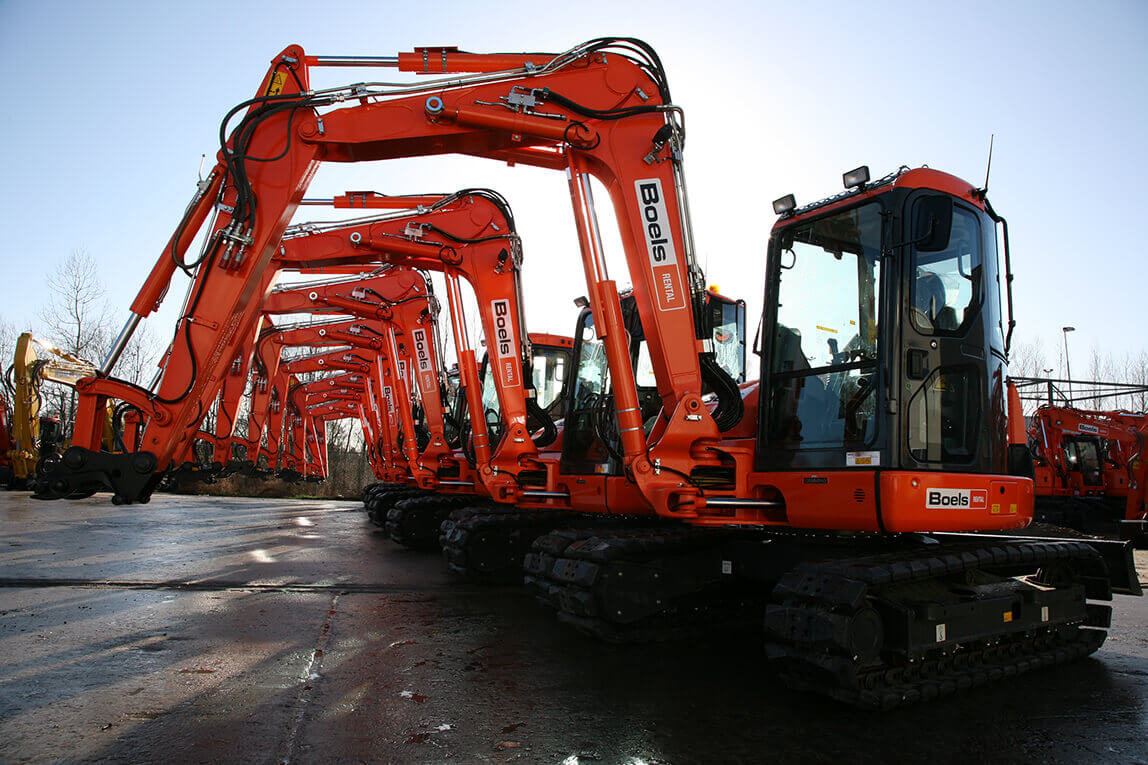 You intend to focus on the work and be as efficient as you can be. In doing so, Boels suggests you working with a reliable partner who can relieve you of all the worries that go with logistics, as well as renting tools and machinery for construction. From transportation, building, and instruction to full training and certification for your employees— the experts can assist you in every way possible.
Explore further: