4 Ways to Reinvent Your Roof Assessment Method
A roof takes the beat from storms, extreme weather—rain, snow, wind, and hai—and constant exposure to UV rays all year round. Without it being in proper condition, the house is unsuitable to live, or even becomes a health hazard. That's why roof assessment is a key part of your home maintenance initiatives. Roof assessment helps you avoid unnecessary expenses and headaches down the road by allowing for early detection and resolution of damages.
Unfortunately, most homeowners completely neglect their roofs until it's past the point of correction. They wait for the first signs of leaks in the ceiling to call a professional roof assessment company. Too bad, by this time, they're already facing larger problems like unwanted structural issues, damaged insulation and ventilation, mold growth, and so much.
A professional assessment company comes in handy in performing the necessary periodic inspection. Professional roof inspectors are essential for you as a homeowner. They help detect deteriorating or defective roofs from wear, severe conditions, and improper design. They make recommendations for roof repairs, which if not dealt with at the first sign, may lead to increased damage to the building, interior finishes, and endanger your safety.
That said, if you're looking for reliable and professional residential and commercial roof inspection services in Lubbock, Texas, check Roof Master & Construction. 
Roof inspectors' regular visitation is extremely important, but you may only need them every six months or so, especially in fall before winter sets. So, should it be the only time you inspect your roof?
Absolutely not!
Your roof needs periodic inspection even when you don't suspect the roof has suffered damage. Preventive maintenance helps you understand the true condition of your roof and repair damages ahead of time. For this, you may not always require professional help or feel the need to climb on the roof.
4 Ways How You Can Reinvent Your Roof Assessment Method
Exterior Roof Assessment
To identify any damage to the exterior of the roof, look for these signals:
 

Broken, missing, or curled shingles

Any signs of leaks and water damage

Flashing damages,

cracked caulk, or rusty sports

Presence of any issues with the vent, skylights, gutters, and chimneys

External appearance

Cracked rubber boots around vent pipes

Masses of moss or lichen, which could signal moisture accumulation or a decaying substance underneath
To inspect the condition of the exterior of your roof, use the following methods:
Method 1: The Eye Assessment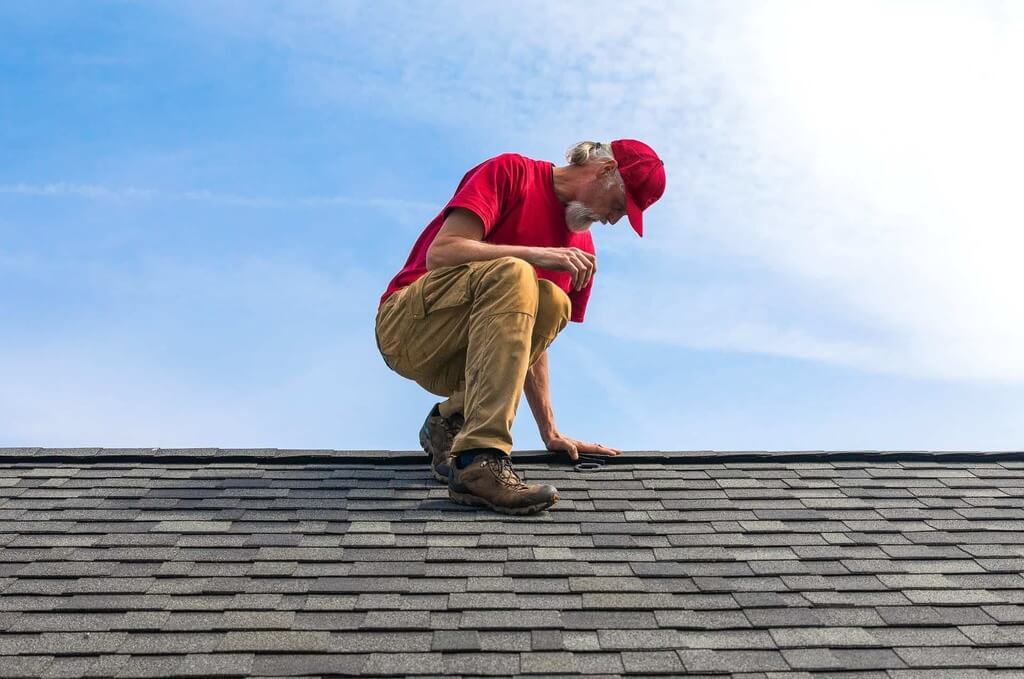 Source: valentineroof.com
The eye test will help detect more apparent wear and tear.
To perform this assessment, move further from the house, just enough to see the entire roof. Unfortunately, if you live in a story house, this may not be possible unless you stand on a raised ground.
Look for any sagging or uneven slopes and note any changes to the ridge level. Uneven areas —dents and raised parts—may require further inspection. Check for any debris and obstruction in your gutters, especially during autumn when dry leaves fall on the roof, accumulate, and block the flow of water.
Make a point of inspecting the gutters and the entire roof after a hailstorm of significant weather event—severe wind or rain condition. It should be best when roofs are free of snow. Any defects tend to be readily apparent as you can easily see the roof.
Method 2: The Binoculars Assessment
If you own binoculars, this is your best opportunity to assess every single condition that can't be seen with the naked eye. Spot missing, broken, or stained shingles. Also, check for gaps between the shingle edges, chips, or blisters, which means the elements may be loose or on their way to falling off.
Don't disregard even the small chips; they may seem insignificant but can significantly reduce the life of the roof. Any tears to the shingles may signify an upcoming problem. Check the metal flashings by the sidewalls, chimneys, and vent pipes. The metal flashings should lay flat and be free of rust.
Method 3: The Roof Ventilation Assessment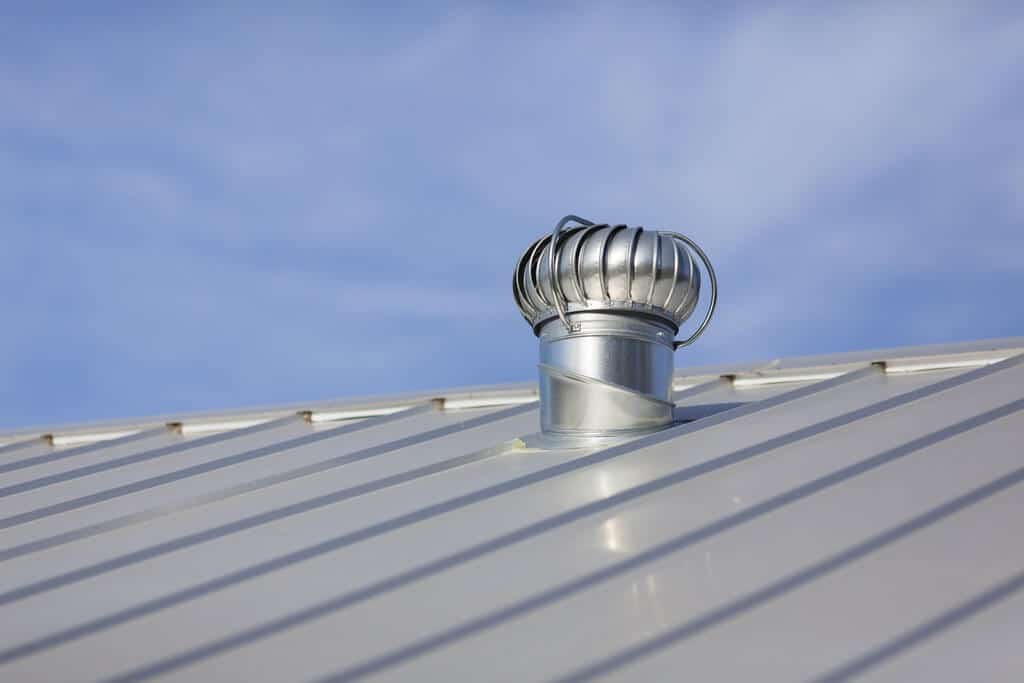 Source: miro.medium.com
If you have never located your roof ventilation system, it's time to do so now. Your ventilation system should be circulating just below the roof deck. The circulation prevents the accumulation of moisture and heat that could affect the roof decking, shortening the life span of the shingles.
Ensure your soffits, or any other part of the roof's ridge, have no vents. A ridge, gable, or turbine vent may allow moisture and air into the attic. If the attic is not properly ventilated, the moist air would condense on the underside of the roof covering causing damp stains on all surfaces, including the wood and timbers.
Also Read: Quick Guide To The Best Roofing Materials
Method 4: Beneath the Roof Assessment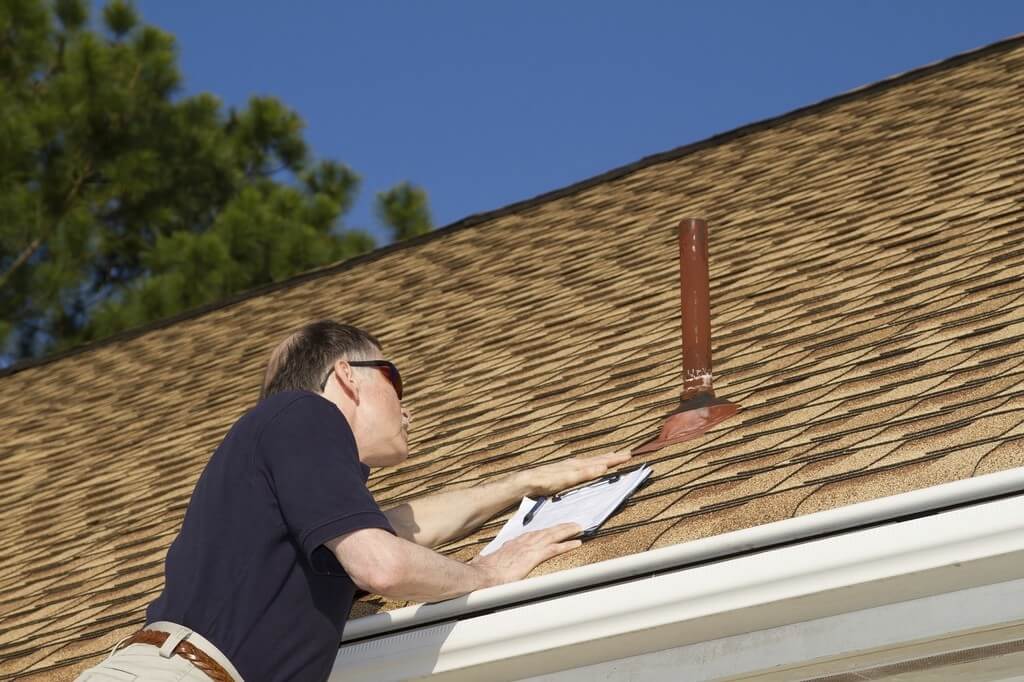 Source: cloudfront.net
If you can access the garret, inspect rafters and the underside of the roof decking. The signs of water stains may indicate leaks. Check for noticeable damp staining on the ceiling. For any gaps you identified when examining the exterior of the house, check for the presence of water stains underneath. Water stains may show that shingles are not properly sealed, allowing moisture, even in form of ice, to enter the roof.
A structural problem with the ridge beam and rafters may need professional care. Any movements in the ridge beam of urgent concern. Warping in the roof sheathing may indicate a lack of proper ventilation. 
The roof assessment methods above will help you discover any signs of defective roof covering before it advances to require costly repairs or replacement. Once you've detected any defects that need further assessment or repair, you can hand over the task to a professional roof assessment inspector. 
As a final tip, we know you're determined to stay on top of your roof condition, but don't risk your precious life for that. Take caution when making any assessment efforts. Roofs can be extremely dangerous.
At no point should you use a ladder or climb on the roof to check the condition of the roof. Going up the roof takes a lot of effort and care. It requires safety precautions in the placement of the ladder, assessing whether the weather is right for climbing, and even stability of the roof.
Leave these to a roof inspector professional as they have the right training, experience, equipment, and personal protective equipment needed to make a detailed roof inspection and check all damages. A professional roof inspector will thoroughly do this assessment safely and in less time.