Are Roofing Nails Magnetic? | What You Need to Know!
If you plan to work on your home roofing, the options for roofing nails are extensive. You can choose from many sizes and types of nails. Are you unsure which nails are best for your roofing system?
Roofing nails are designed to help you complete your job more effectively. Different roofing nails are made from different materials, which means they can be used for different conditions. They also have a variety of shanks to suit other roofing materials. Here, we will explain how to choose the appropriate roofing nails for your roof.
What Nails Are Used for Roofing?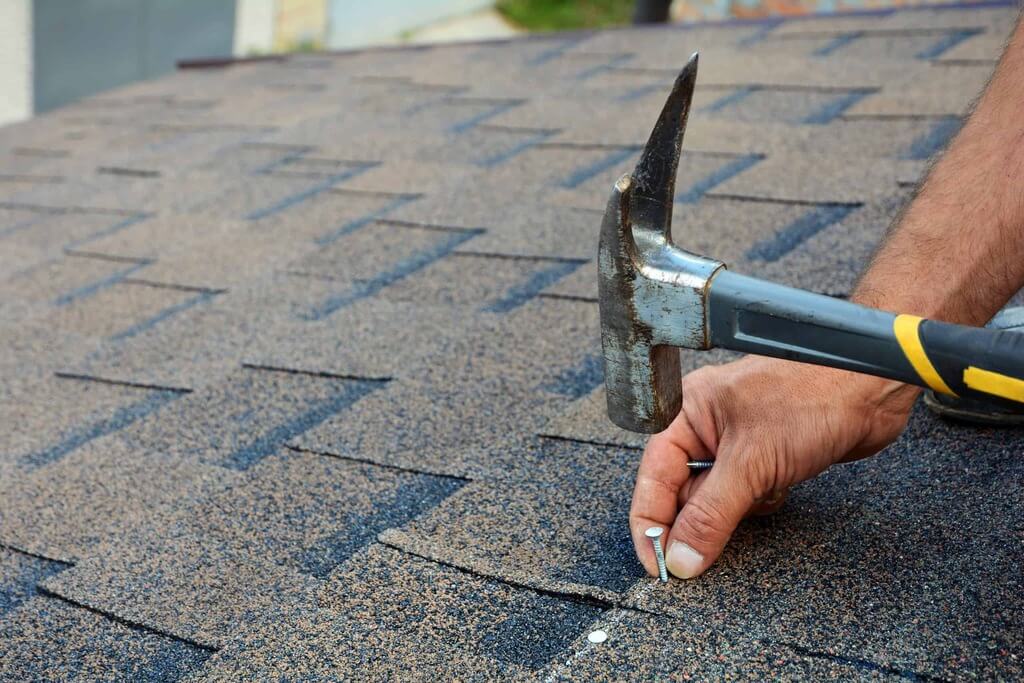 Source: upgradedhome.com
Roofing nails can be found in different sizes, lengths, and gauges. Two distinguishing features of roofing nails are a wide, flat head and a short shank. Their design allows them to cut through shingles, felt, and sheet metal without damaging underlying wood. 
Nail type plays a vital role in how well your roofing is secured because each nail is different. They are generally divided into three categories: screw caps, ring shanks, and smooth shanks.
Square Cap
The square cap nail is more commonly used to attach felt underlayment rather than asphalt shingles. As opposed to regular nails, they have square heads instead of circular ones. The shank of this type of nail can be smooth or coiled.
Ring Shank
Ring-shank nails can also be referred to as annular roofing nails or corrugated roofing nails. These nails have rings on their shanks, as their name suggests. They aren't attached together as screws are. The rings, however, ensure a more prominent grip or staying power of the nail in the sheathing and shingles.
Smooth Shank
It is the shanks of nails that penetrate the surface into which they are nailed. In simple words, smooth shank nails have smooth shanks. These roofing nails are the simplest and cheapest option.
What Do Roofers Use for the Nail?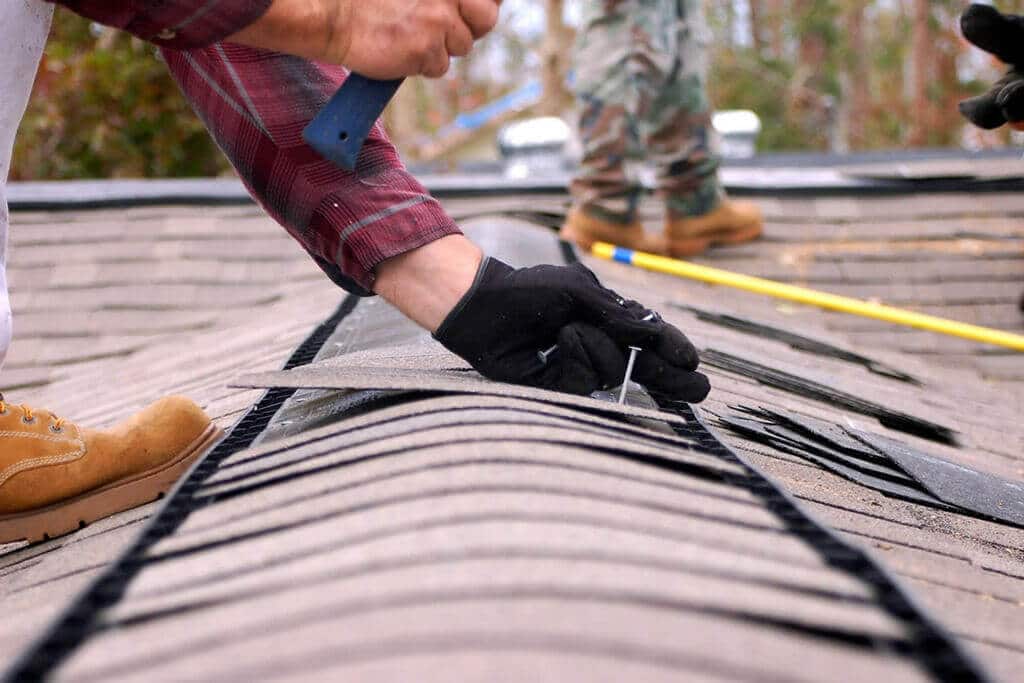 Source: icrroofingcorp.com
When it comes to roofing safety and efficiency, having a set of the right tools is essential. Roofers rely on hammers in addition to shingles and other materials to install new roofs.  
Roofing hammers are used to drive nails into shingles and cut them. This tool is also known as a roofing hatchet. Roof hammers are equipped with magnetized faces for easy nail picking. There are even gauges you can use to determine the right angle for shingling placement.
Getting a suitable roofing hatchet for your roofing project will be essential if you plan to work on a roof installation. Magnetizing roofing hammers could be an effective option. Magnetic hammers use magnets to increase the speed and power of nail hammering. A hammer-like this appears to be made of ordinary material, but it contains a magnetic property that allows it to stick nails. This roofer's magnetic hammer is designed to punch roofing nails and attach felt caps quickly.
Are Roofing Nails Magnetic?
There are many questions on the internet about whether roofing nails are magnetic. Many people ask this question on forums and blogs because magnetic nails make roof cleanup much easier. After installing your new roof, the first thing your contractor does is clean it of any debris and granular that fall from the shingles. In cleaning time, magnetic roofing nails become critical. Using a magnetic sweeper is an easy way to facilitate cleanup when nails are magnetic. 
On the contrary, roofing projects employ a variety of nails. Steel roofing nails are the only ones that are magnetic. They are coated in a variety of colors to prevent rust. Steel nails work well with magnetic sweepers. However, stainless steel, aluminum, and copper are incompatible with magnetic sweepers. You can test a nail's magnetic strength by picking it up with a magnet.
How Do I Choose Roofing Nails?
Roofing nails serve an important purpose when it comes to installing or repairing a roof. The right type of nails can make a big difference, no matter how small it seems. Certain types of roofing nails are best suited for specific kinds of roofs. Your roof and siding can last longer if you select the right type of nail.
Aluminium Nails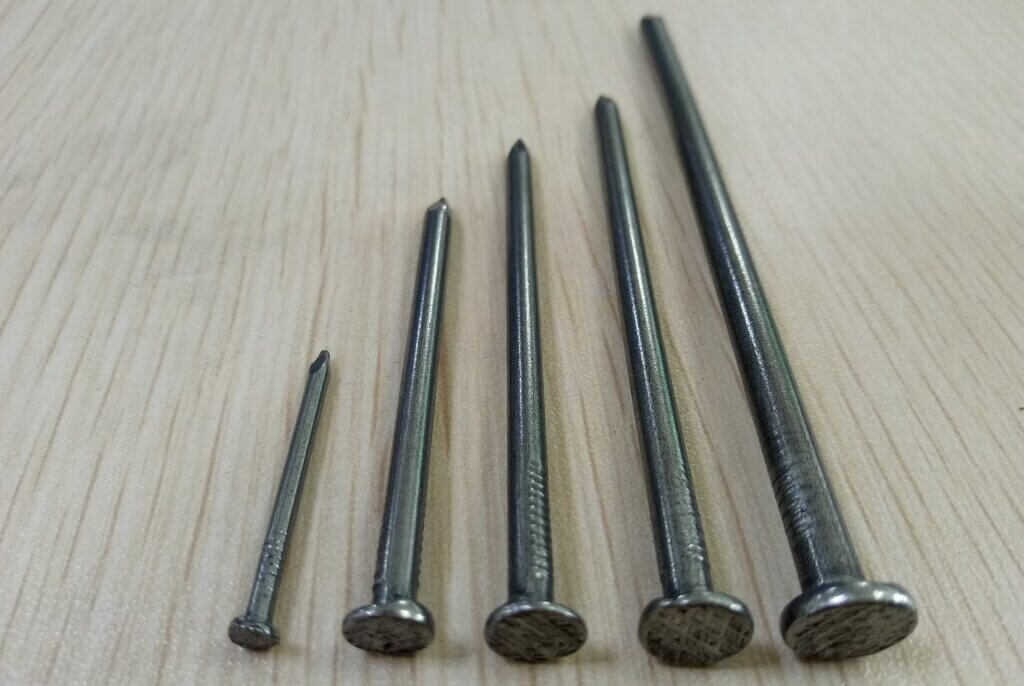 Source: made-in-china.com
Aluminum nails are usually used to fix metal, asphalt shingles, or composite roofs. When constructing properties near seashores, it is not recommended to use aluminum nails due to corrosion risk caused by salty air. When it comes to strength, aluminum nails are on par with steel nails. Furthermore, they are often more affordable than alternative nails.
Stainless Steel Nails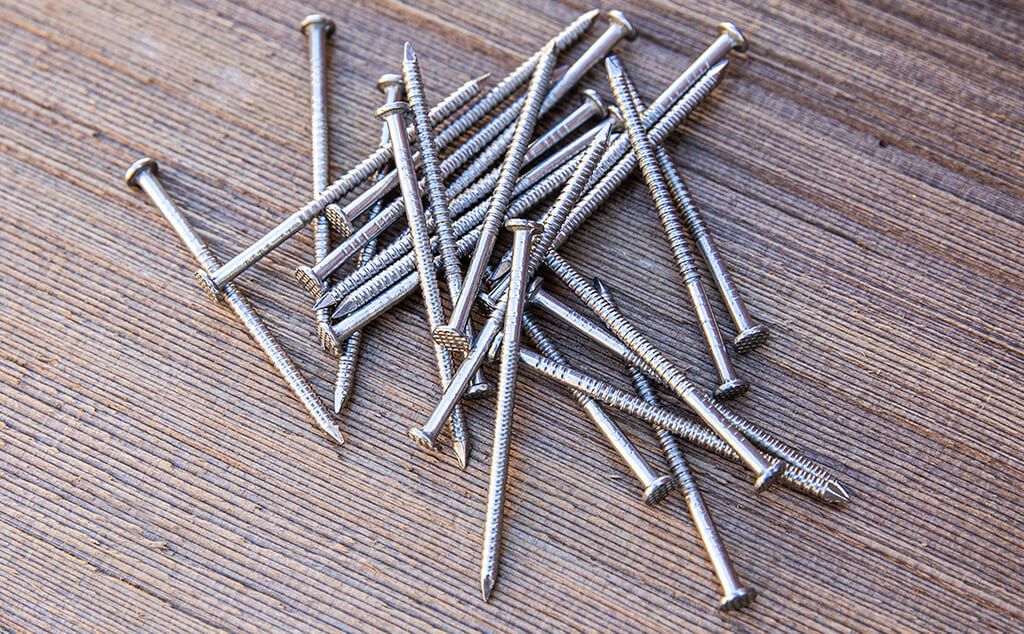 Source: amazonaws.com
Nails made of stainless steel are best since they are rust-free. Material with a hard finish makes it more resistant to salty sea air and won't rust or deteriorate easily. The only downside to stainless steel nails is that they can be very expensive. It is a good idea to use stainless steel nails if your home is near the coast. 
Galvanized Nails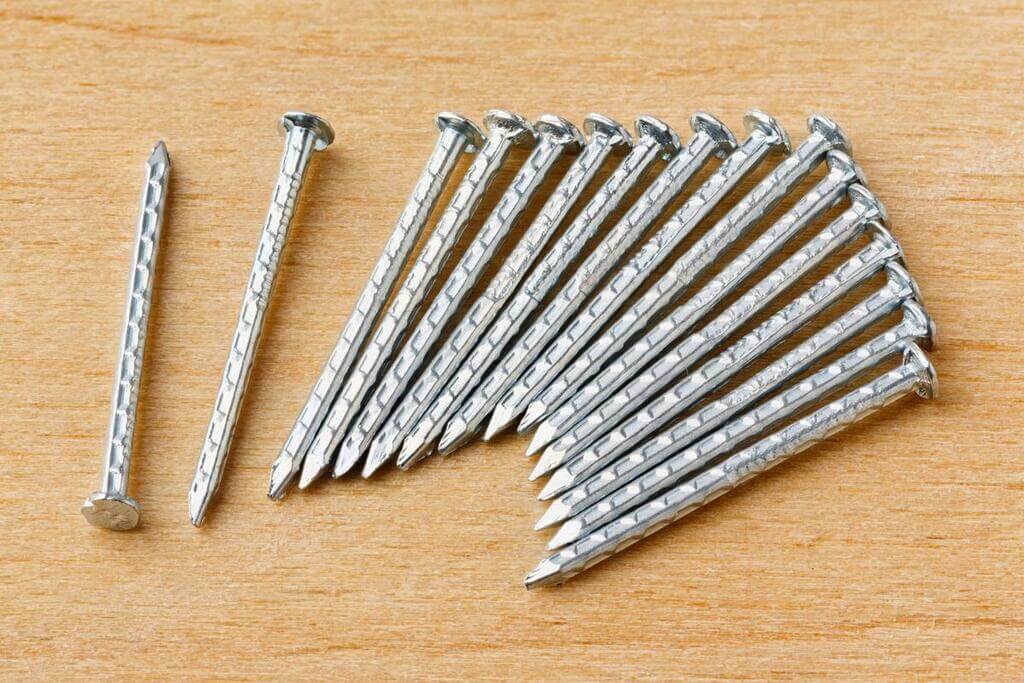 Source: pixfeeds.com
After the nails are created, the galvanizing process is performed. The nails are made from steel but have been coated with zinc. Most commonly, they are used to attach asphalt shingles to roofing. Their rust resistance makes them a top choice for long-term use.
Also Read: Roof Design Trends That Are Taking Over Home Improvements And Renovations
Copper Nails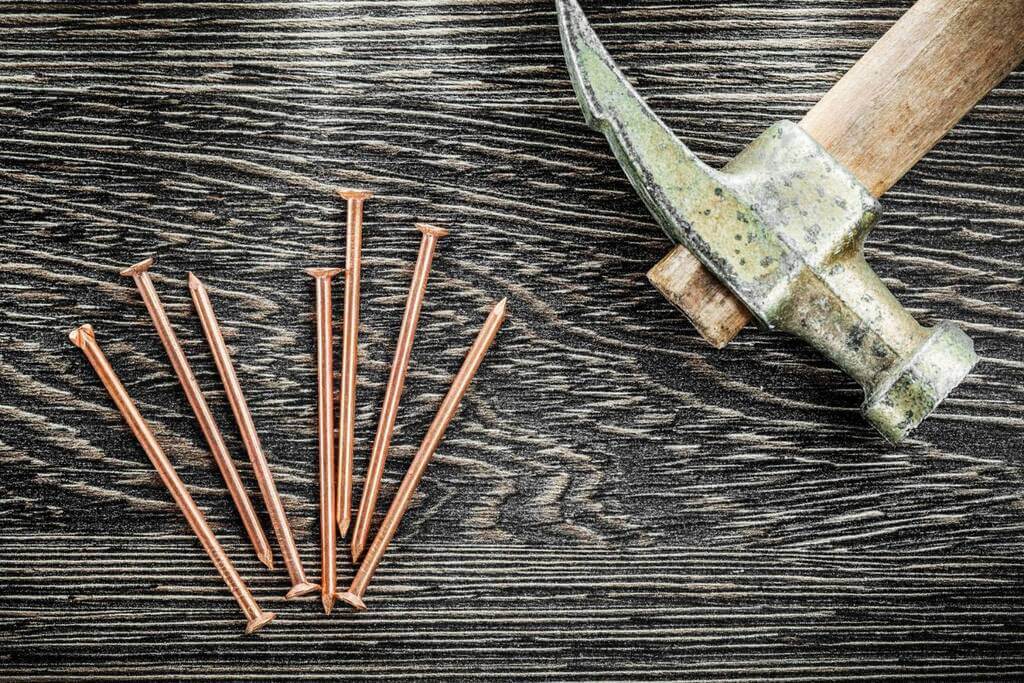 Source: stuff.co.nz
Professionals generally recommend copper nails for securing slates or tiles. Despite its great flexibility, this material retains its performance level in all kinds of environments.
There does not seem to be a big difference between the type of roofing nails. But when it comes to protecting against moisture damage, tornadoes, and tropical storms, having the right nail can make all the difference.
Conclusion
After replacing your roofing system, it is imperative to clean up your old nails, pins, and metal objects. Be sure you and your contractor are both completely aware of the terms of your roofing cleanup contract. Roofing companies use a variety of equipment to clean their rooftops, including metal detectors and magnetic equipment. After cleanup, it's worth spending a little extra time to check for residual nails. If any are found, you can request the contractor to clean up again.