Effectively Illuminate Your Outdoor Areas with Solar Post Cap Lights
Have you ever visited a family member or friend's home at night, and seen the front garden lit up? Then you may have already seen how post caps can help to beautify a home's entrance, even with a small garden. Floodlighting, or security lights, or solar post cap lights can help to illuminate a home, but nothing is quite as attractive as post cap lights. The problem with lighting up gardens and driveways is that it costs money. The cost of electricity is rising, and it is predicted that utility bills will rise by nearly 3% this year.
Fortunately, there is a renewable source of energy that is also free. 
Is Solar Energy a Practical Way to Power Lighting?
As fossil fuels continue their journey to extinction, the world's power companies are putting a lot of investment into renewable, sustainable energy sources. Out of all the options, including biomass and hydropower, it is solar power that the world has embraced the most.
Many individuals are realizing that they can use solar power in and outside of the home for a wide range of purposes, including lighting. Solar post cap lights, and other types of outdoor lighting, can store solar energy during the day, for use later on.
Although solar lights differ, many can store enough energy to stay lit up for the whole night. So, solar power, in short, is a very practical way to provide energy for lighting.
What Are the Reasons for Using Solar Post Cap Lights?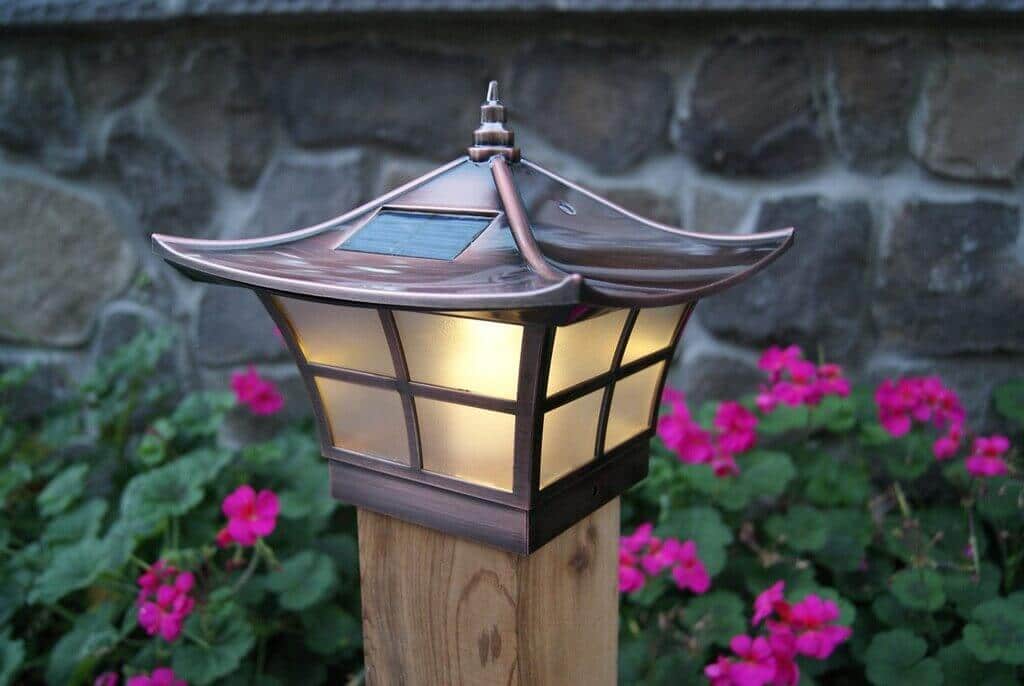 Source: shopify.com
There are a variety of reasons for using post cap lights, and several more for using solar-powered versions.
Safety

Security

Ambiance

Illumination

Cost savings

Eco-friendly
Modern lighting can enhance your home's exterior, but it can also make it safer by illuminating pathways. Security is an issue for many homeowners, and a nicely lit exterior is far less attractive to a burglar than one in darkness. 
Solar-Powered Lighting Will Save You Money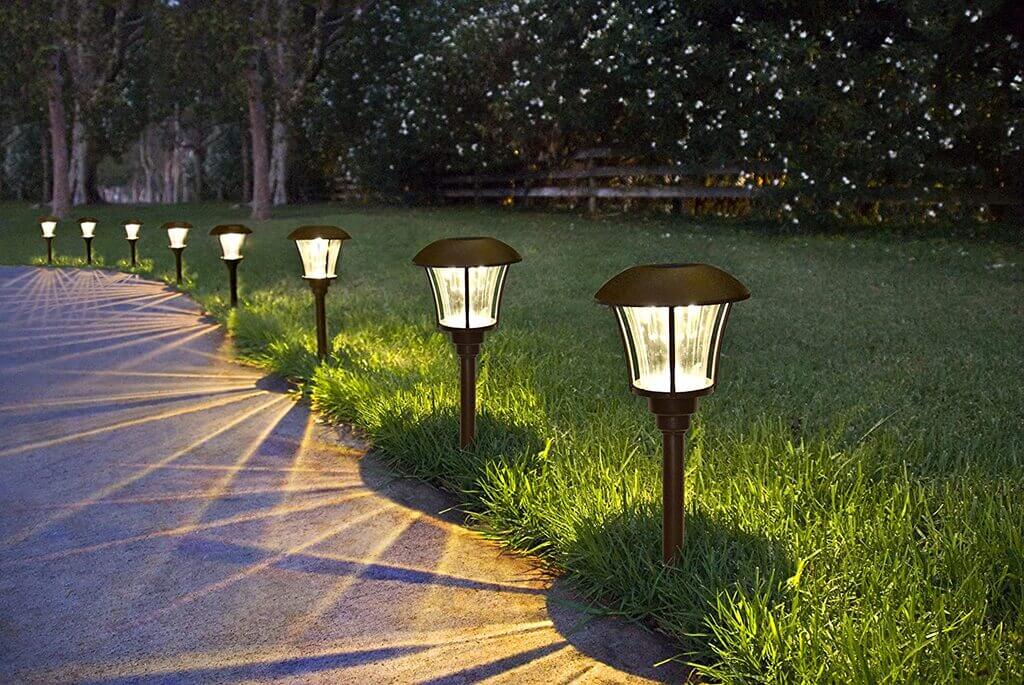 Source: amazon.com
A concern for many people today is money and outgoings. Every year, the cost of energy rises as the world's natural fuel stocks deplete.
According to the Energy Information Administration, the fourth single, the biggest use of electricity in the home, is for lighting. Space and water heating, and air conditioning, take the top three spots. Yet, just 1% of the Sahara Desert could provide enough energy to power the entire world.
While the whole world isn't yet ready to completely adopt solar power, homeowners can benefit from it right now in many ways.
Using solar-powered LED lighting brings two cost savings. Firstly, solar power is a free energy source, so there is no need to pay for electricity. Secondly, LED lights will last far longer than incandescent types do, so this reduces the need for replacements. 
Solar Power Is Sustainable
Today it is very normal for a consumer to check out the eco-friendly credentials of manufacturers before they buy products. Sustainable work methods and materials are far more desirable than fast fashion now. Lighting should be no different.
Solar power is a fully renewable energy source that is provided naturally by the sun. By using this power, you can avoid or lower your electricity consumption. This is good for the atmosphere and the environment. 
Led Lighting Can Also Help Reduce Waste
As solar lights, and especially LED versions, can last longer than traditional incandescent bulbs, it means there is less waste for landfills. Around 55% of all garbage ends up in landfills, and any way to reduce this should be tried.
Incandescent bulbs will work for around 1,000 hours, halogen bulbs will last twice this. But, LED lights can be used for up to 30,000 hours. LED lights are also far more suitable for outdoor lighting than halogen or incandescent bulbs. Halogen lights get hot and require heavy glass covers that are waterproofed.
Post Cap Lights Can Also Improve the Look of Your Home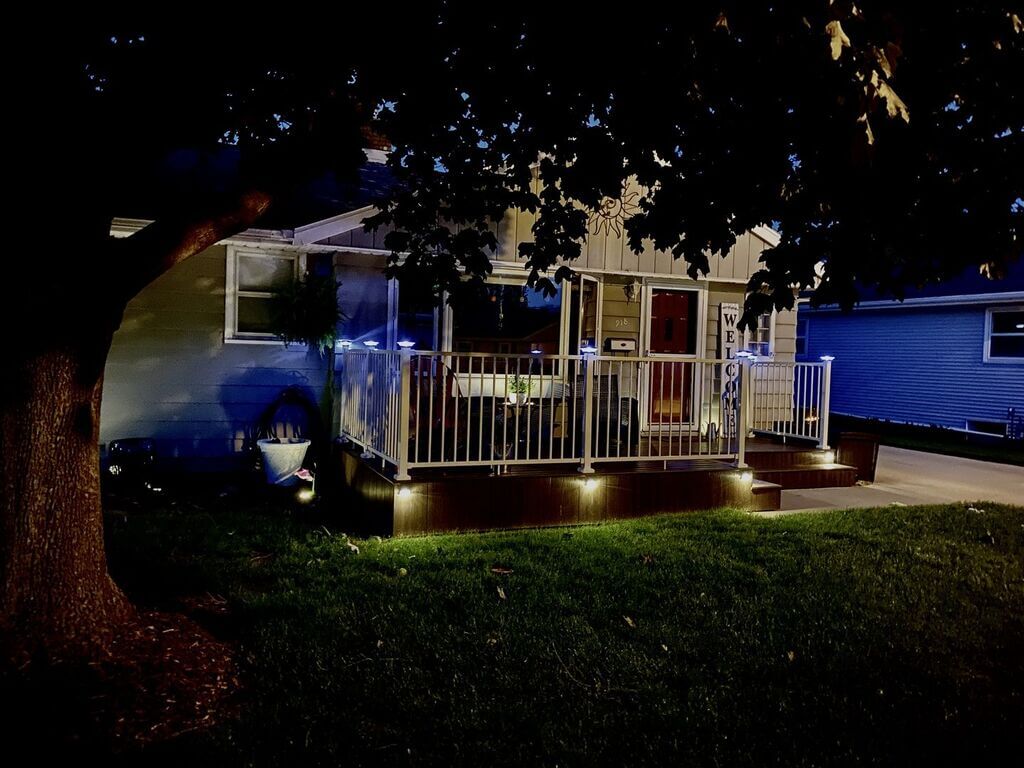 Source: pinimg.com
While adding post cap lights won't increase the value of your home, they could help you to sell it. You may have heard of curb appeal, the term used for how attractive your home seems when it is first viewed by a potential buyer.
An attractively illuminated home will appeal more to someone who is driving past in the evening than a gloomy one. These types of lights are also a tidy way to finish off and emphasize your posts. 
Summary
Solar post cap lights are a very effective way to accent your posts and light up walkways and decking. They can make navigating steps in the garden safer, and they can also make a home that little bit more secure by making it difficult for unwanted intruders.
The benefits of using solar power stretch further than just helping to beautify your home's exterior. Solar provides a clean, sustainable energy source that will cost you nothing on your utility bills, and won't harm the environment in any way.