4 Solar Architectural Buildings That Leave You Speechless
Solar technology is becoming more and more popular each year, with an increasing number of homes and businesses making the switch to solar power.
But what about solar architecture?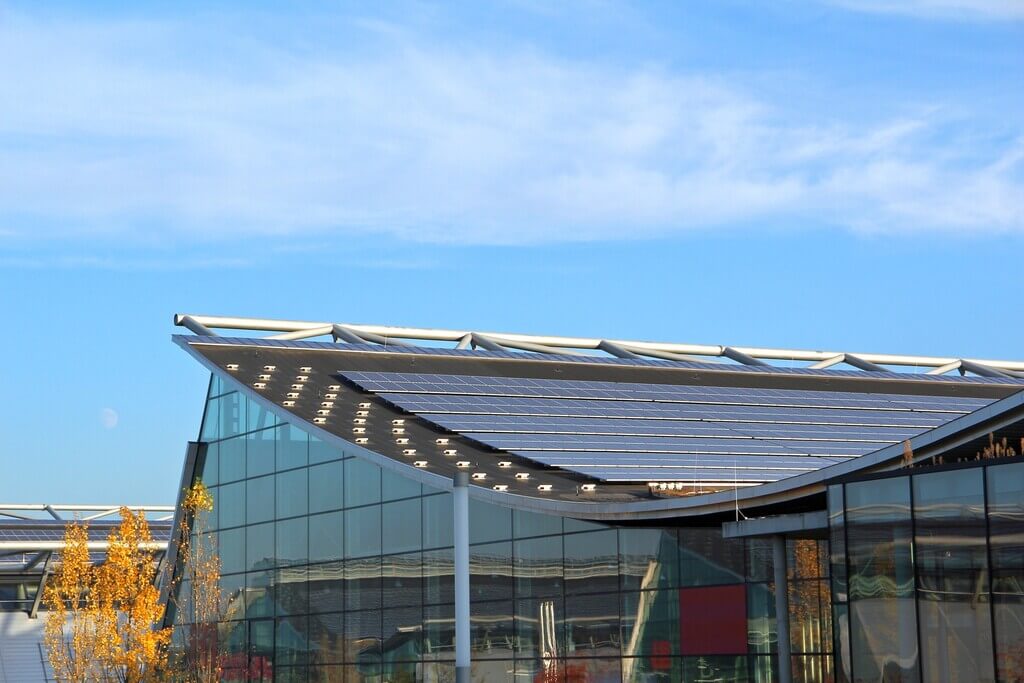 Source: licdn.com
What does the future hold for buildings that are designed specifically to take advantage of solar energy?
Before you read the latest on solar panel installation technology, let's first explore some of the most beautiful solar architectural wonders.
From a GE's HQ in Boston which features a massive rooftop solar array, to Google's 'Dragonscale' solar tiles that harvest energy from the sun, these solar architectural buildings are sure to inspire others to follow their lead and embrace renewable energy!
1. General Electric's 'Solar Veil' HQ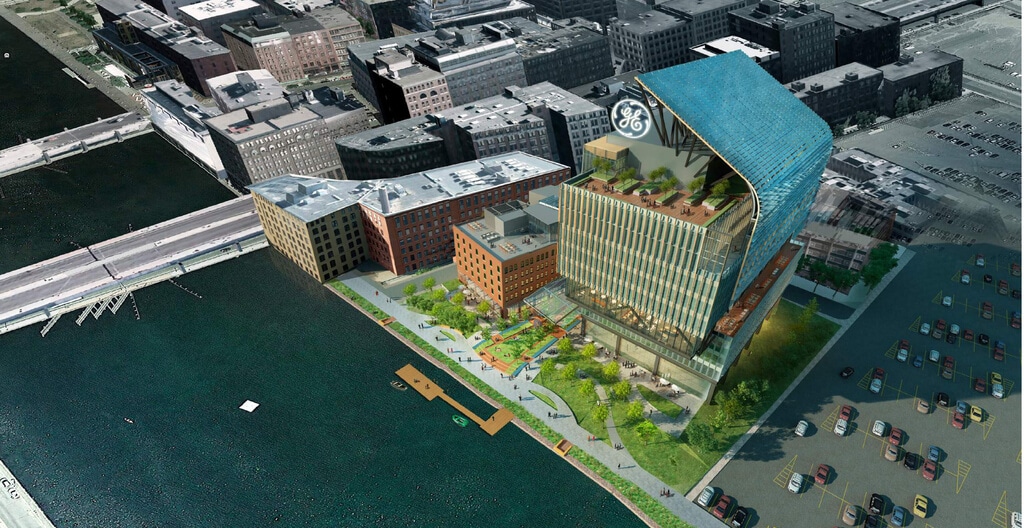 Source: amazonaws.com
General Electric's Solar Veil HQ is widely considered to be one of the most beautiful architectural buildings incorporating solar technology.
This building features a series of striking curved glass panels that give it a unique and dynamic appearance, while also harnessing solar energy to provide power for the entire structure.
The striking design of this building is not just an aesthetic choice; it is also an innovative and effective way to capture energy from the sun.
Each of these curved glass panels is specially angled so that they are able to efficiently absorb and channel sunlight into the building's power system via photovoltaic cells.
This not only provides a clean, sustainable source of energy, but it also helps to make the building more visually stunning by creating shifting patterns of light as people move about inside or go about their day outside.
Overall, General Electric's Solar Veil HQ represents one of the most exciting and inspiring examples of how solar technology can be used in architecture. Its innovative design allows it to serve as both a symbol of progress and a practical hub for futuristic sustainability initiatives.
Needless to say, this beautiful building is sure to continue capturing the attention and imagination of people around the world for many years to come.
2. MVRDV's Sun Rock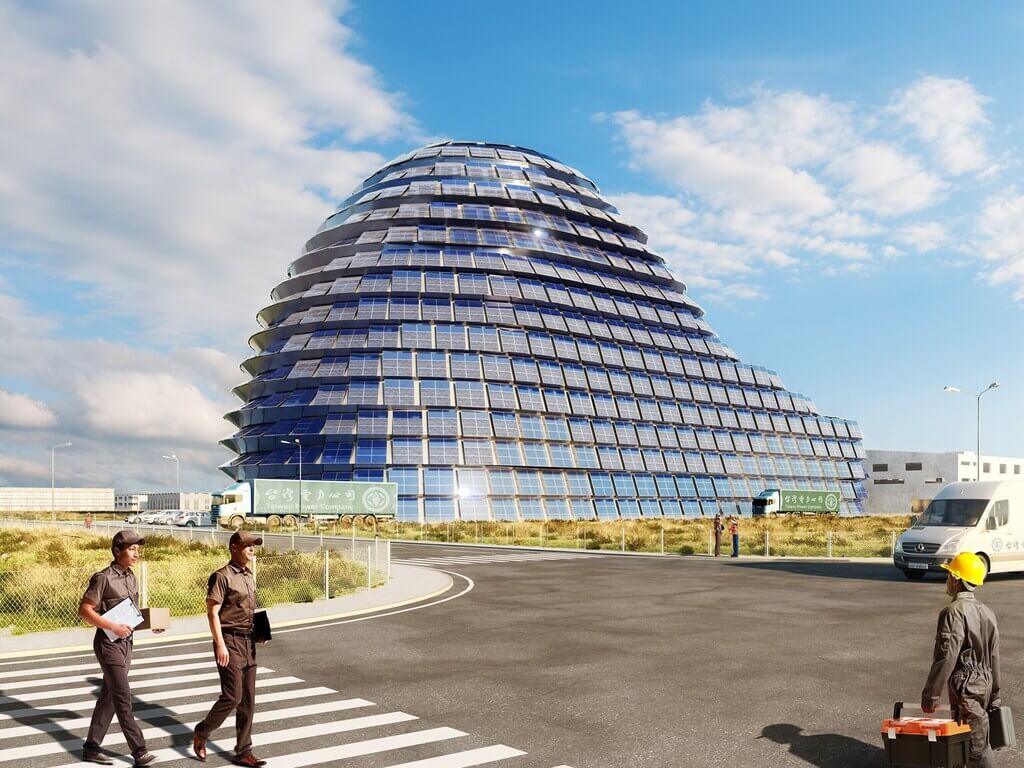 Source: boerdamdns.nl
MVRDV's Sun Rock in Taiwan is one of the most beautiful solar architectural buildings with solar technology for a number of reasons.
The building's unique shape is designed to maximise the amount of sunlight that can be harnessed for energy, and the façade is covered in photovoltaic panels to generate even more electricity.
Designed by architects at the forefront of sustainable design, Sun Rock is a unique building that takes its inspiration from the surrounding landscape.
Through a careful study of site conditions, the form of the building was determined to be the largest possible space possible for the site, with various volumes subsequently being subtracted in order to optimise access to sunlight.
This process gave rise to the sprawling, rocky structure that now houses a variety of solar panels, which are carefully rotated in order to further maximise their exposure to sunlight.
In total, Sun Rock is capable of generating up to 1 million kilowatt-hours of clean energy every year, making it an innovative and highly efficient example of sustainable architecture.
Sun Rock is more than just an operations and maintenance facility; it's a beautiful building that communicates Taipower's ambitions for a greener future.
Also Read: Let's Take a Tour of the Luxurious American Copper Building
3. Apple's Spaceship HQ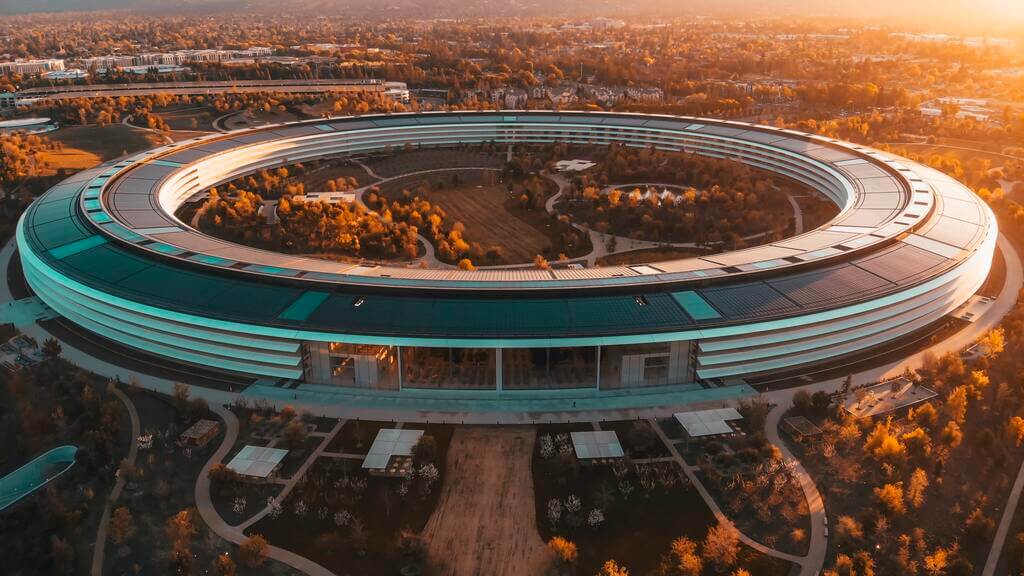 Source: itl.cat
Apple's new $5 billion headquarters in Cupertino, California symbolises the company's commitment to innovation, sustainability, and design.
At first glance, the building appears to float above the ground, supported by a white steel beam structure that resembles giant rays of sunlight shining down on the world below.
The building's silver glass exterior perfectly reflects its surroundings and creates a seamless blend between nature and technology.
But what truly makes this building stand out is its use of cutting-edge solar technology. Covering thousands of square feet on top of the high-rise, state-of-the-art photovoltaic cells convert sunlight into clean energy for the entire campus.
The building is designed to be extremely sustainable and environmentally friendly, with a large number of solar panels installed on the roof to generate sustainable energy.
In addition to the solar panels, the building features biogas fuel cells and a number of other sustainable design elements. The campus will be 80 percent green space and will include miles of biking and jogging trails.
Not only does this breathtaking piece of architecture look incredible from every angle, but it serves as a beacon for forward-thinking sustainability and innovation in an increasingly urbanised world.
And that is why Apple's Spaceship HQ rightly earns its place as one of the most beautiful architectural buildings with solar technology in history.
4. Google's 'Dragonscale' Solar-Powered Roof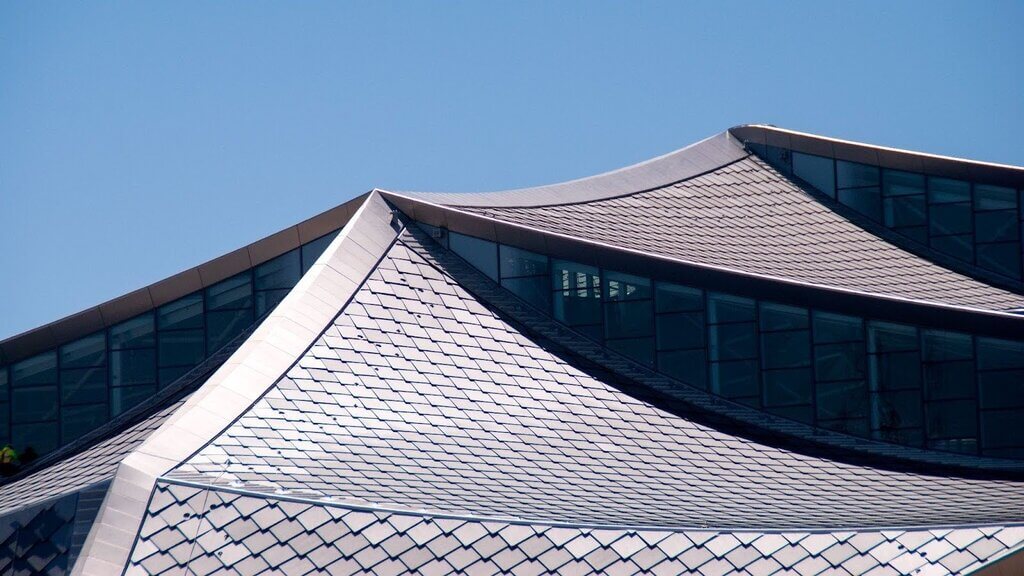 Source: twimg.com
When most people think of solar panels, they imagine large, flat rectangles that are often installed on the roofs of homes and businesses.
However, Google's new "dragon scale" solar roof tiles are a unique and aesthetically pleasing alternative to traditional solar panels.
The "dragon scale" solar roof tiles were created in partnership with SunStyle, a firm that specialises in textured prismatic glass shingles with innovative coating technology.
The prisms on the glass "trap" light that would otherwise escape from flat solar panels and reduce reflective glare. The overlapping panels also add to the uniqueness of the roof, hence its name.
The solar roof tiles are not just beautiful; they are also functional. The unique design of the panels allows them to capture sunlight from multiple angles, which increases their efficiency. Additionally, the tiles are made with a durable material that is resistant to hail and high winds.
By incorporating an innovative new type of photovoltaic glass tile, which can convert sunlight into electricity at a much higher rate than regular solar panels, the dragon scale roof concept is poised to revolutionise the way we approach sustainable building practices.
And with Google's existing expertise in the field of green technology and infrastructure, it seems almost inevitable that this innovative new design will become a staple in homes and businesses all across the world.
Also Read: Why Go for Sustainable Green Architecture
Final Thoughts
As the world becomes increasingly urbanised and we face the reality of climate change, it is more important than ever to find ways to incorporate sustainable design practices into our built environment.
These are just four examples of the many amazing architectural buildings that are being powered by solar technology.
As the cost of solar panels continues to decrease and their efficiency continues to increase, we can expect to see even more incredible examples of solar-powered architecture in the years to come.
So keep your eyes peeled for these game-changing buildings; they just might be coming to a city near you.
What are your thoughts on solar-powered architecture? Have you seen any examples that have particularly impressed you? Let us know in the comments below!