Community Solar: What is it and Why You Should Care
Every year when summer rolls around, people always associate it with cookouts, suntans, and good old fashioned fun in the sun… Well, summer is indeed all about those things but aside from that, the hot summer season is also well-known for people looking for ways to cut their energy bills in half!
That's not saying that summer is the only time of year when people consider looking into solar energy but it is the time of year that it's at the forefront of people's minds when their electricity bill is through the roof! 
That reason alone is why so many households are making the switch to Community Solar. Community Solar provides you with all the benefits of solar energy without the hassle of expensive panels and installation fees. Plus it's not limited to only those who can afford it… it's accessible to anyone who wants it.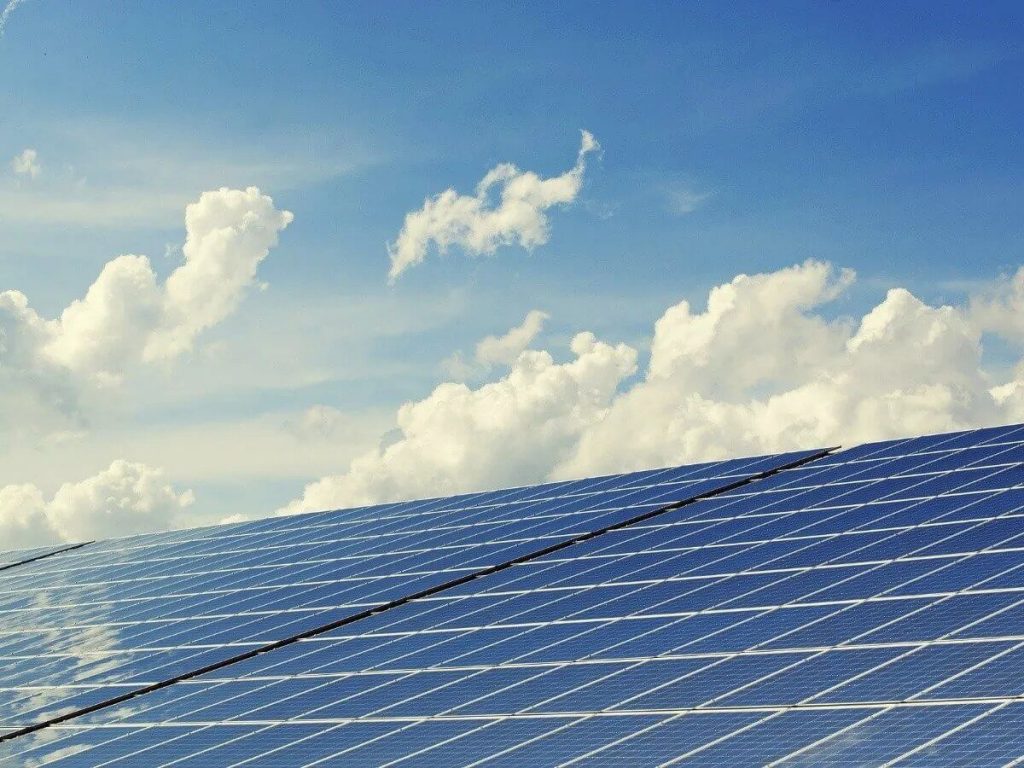 source: elimparcial.com
What Exactly is Community Solar?
In a nutshell, Community Solar is a company that provides solar energy to local neighborhoods and communities that you can opt for through your local utility company. Here's how the Community Solar process works:
Solar panels are installed at a site or underutilized area in your local community.

The electricity produced from the sunshine on the solar panels is then distributed to the local power grid, which is then delivered to your local electric company.

You then can subscribe to a solar energy plan and your electric company will distribute the electricity to the homes and businesses that want this form of electricity in their communities.
The process is as simple as that…
For quite some time, people have had a huge misconception about solar energy and energy-efficient homes that are powered by the sun. Because less energy is used, people think that their homes won't "work" if the sun isn't out, and that's not the case at all…
Fortunately, more and more people are becoming educated on the benefits of solar energy for their homes and the good it does for the environment as well. In fact, it's growing so much in popularity that the International Energy Agency predicts that it will be the world's biggest source of power by the year 2024, up to 60%!
Why You Should Be Making the Switch to Community Solar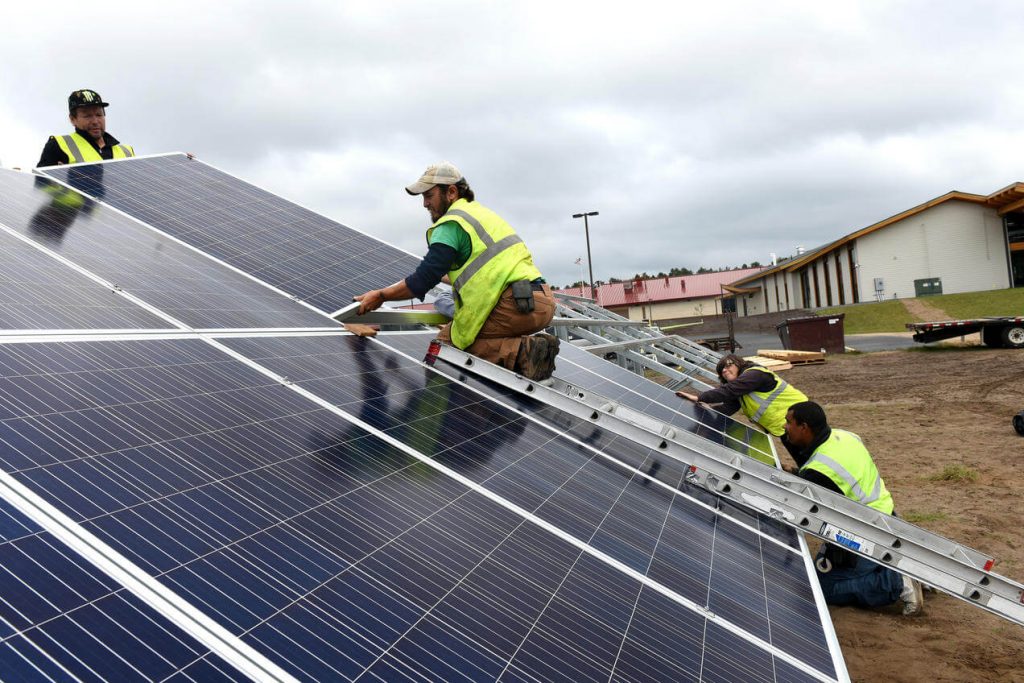 source: nrdc.org
Community Solar is Cost-Effective
One of the biggest reasons why people use solar energy to power their homes is because it lowers their electric bill every month. In the hot summer months, electric bills can go through the roof when cooling a big house. This is especially true in houses with an upstairs or an attic. The same goes for winter months in warming a home.
Because solar energy is a free source of power, it makes your electric bill more affordable… you can't "hog" the sun, which makes it a source of energy that's plentiful enough to share with your entire community, at a more affordable monthly rate.
They Make Solar Energy Accessible to Anyone
Community Solar has indeed changed the world of energy for all household types. Solar energy was a luxury reserved only for those who could afford to have solar panels installed, and it was only for homeowners. Now, homeowners and renters alike can enjoy all the benefits that solar energy provides, thanks to Community Solar.
Also Read: The Benefits of Turning to Solar Energy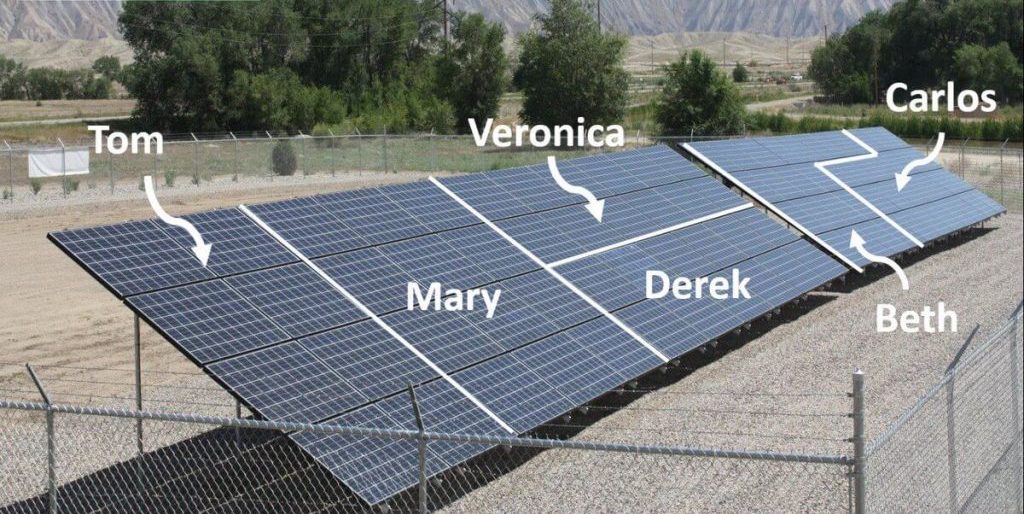 source: gridalternatives.org
They Understand How Solar Power is Good For the Environment
Would you say that Community Solar is a "tree hugger?" Not at all… Would you say this company is environmentally conscious? Absolutely. 
If helping people reduce their carbon footprint, and do their part in providing communities with a clean, green source of energy is the definition of a "tree hugger," then so be it… Offsetting your energy costs while doing good for the environment is the sole focus of this company. 
How Else Can You Use Solar Energy?
With all the benefits of solar energy, it may prompt you into living an overall "greener" lifestyle. In subscribing to a plan with Community Solar, you'll quickly see all the other ways you can incorporate solar energy into your lifestyle.
People have incorporated solar energy in their homes with everything from modern outdoor lighting with solar lights to solar attic fans to keep their home's interiors cool during the hot summer months…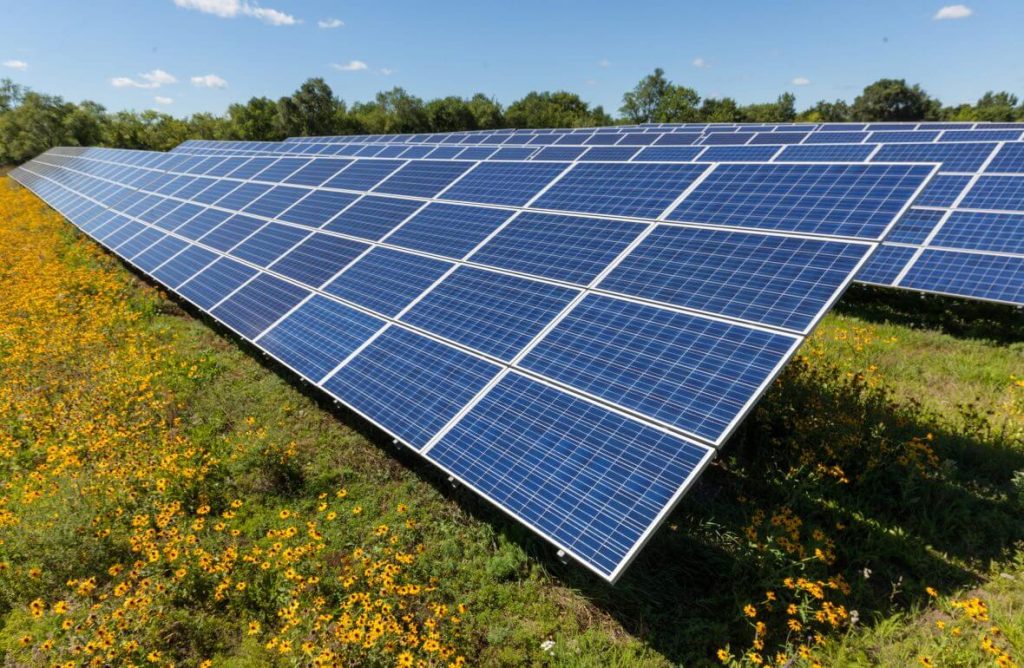 source: connexusenergy.com
Solar energy will not only benefit your household but also the environment as a whole. But it all starts with you and your point of view. With Community Solar, there's no complicated process to enroll, you can enjoy unified billing, and you get clean renewable energy. 
To enjoy the benefits of solar energy and to do your part in combating climate change to make the world a better and healthier place, give Community Solar a call and make the switch today.