How to Use Architectural Glass for Your Living Space
Designing your living space can really be fun and exciting as this will be the space where you'll spend a huge chunk of your life. With that, you need to ensure that it speaks volumes about how you'd like your house to look and feel.
While adding plenty of furniture and seating would always be a great idea, incorporating some architectural glass can provide a more luxurious and spacious feel.  
Adding architectural glass would surely help to improve the appearance of your property. Yet it's necessary that you get quality materials like Glasspace as glass has a soft spot for breaking.
The last thing you want to happen is to see your home shattered into pieces because of poor-quality materials. Moreover, to help you design, below are some ways on how you can use architectural glass for your living space:  
Add a Glass Partition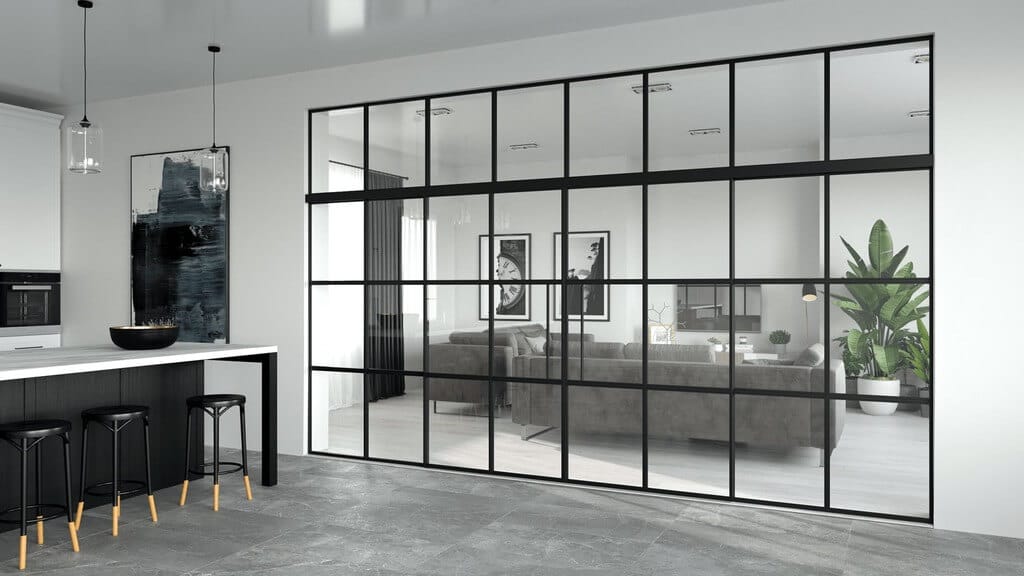 Source: crystaliaglass.com
Having an open floor plan would always help to make any house look airy and bright. As you eliminate any hard walls on your floor, you can see through different areas of your home in just one glimpse. While it allows for a more spacious feel, sometimes, it'd be a great idea if you could keep a little privacy in hand, allowing you to exchange conversations with other people without worrying about anyone else hearing you.  
Luckily, a glass portion allows you to have the noise privacy that you need while still keeping the room look airy and bright. Instead of using woods as walls, you can use architectural glass that'll help to provide a modern touch to your home. You could even create a partition to organize your kitchen and dining area to keep the smell away from your entire living room. It'll be a great partition without blocking everything out.  
Use Glass for Shelving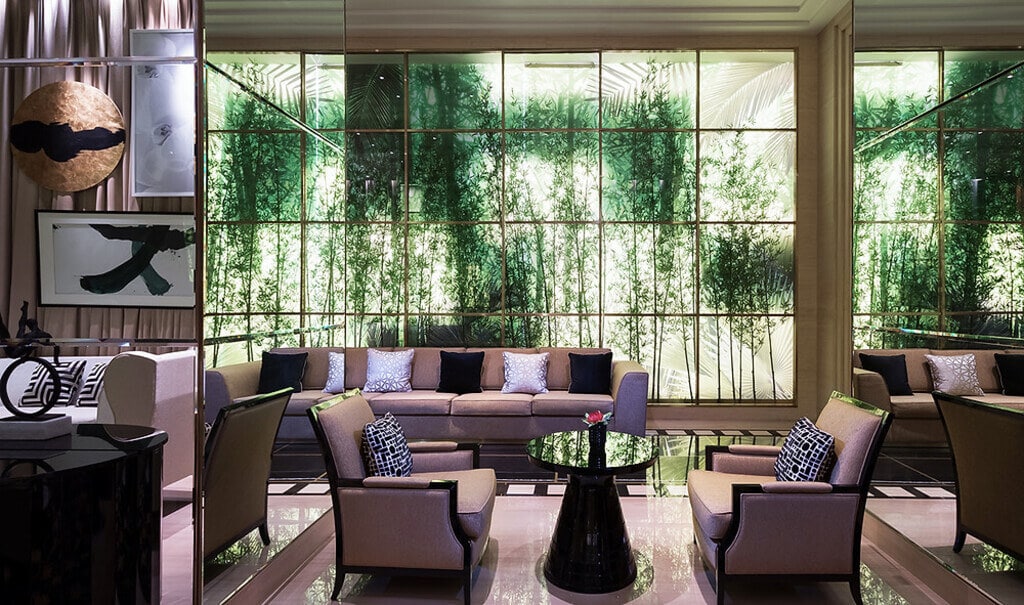 Source: urdesignmag.com
Nothing more speaks luxurious than having a glass for shelving. While architectural glass is commonly used to help form the house's structure, it can now create shelving for a modern feel. With architectural glass, you can finally have more storage space efficiency without having to use thick material that can help to make the room look darker and crowded. 
Architectural glass can help to imitate a free-floating shelf that you'll attach to your walls or even build a standalone shelf that you can use to display your trophy or decorations. For the best pay-off, you might want to consider placing them where it could get a good amount of light, so you could help to illuminate its beauty. It'll be an effortless decoration that'll help make your home beautiful.  
Switch To Glass Railways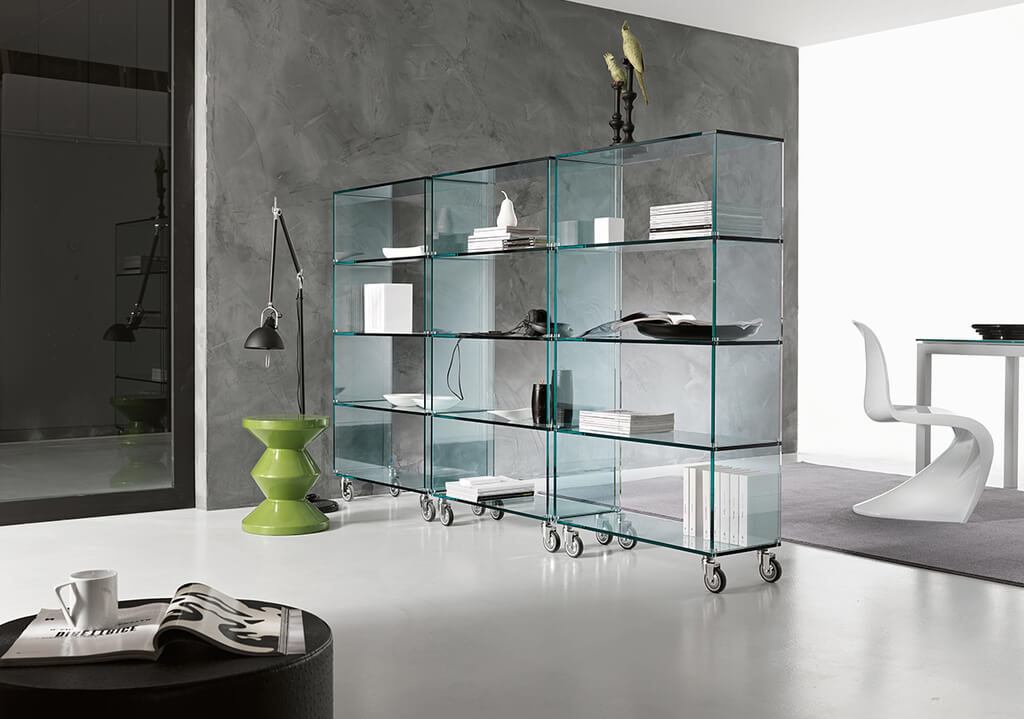 Source: architecturaldigest.com
Your living area usually includes your staircase as it's the center of your home. 
As you add stairs inside your home, it'll be great if you could try to add a modern touch by switching its railway material into a glass. For added strength and design aesthetic, you can still choose to add some vertical or horizontal railings to make your railways look interesting.  
As you switch to glass railways, you can help to make your home look brighter and more spacious. By eliminating any hard objects inside the room, you can allow the glass to peep through each step, providing an extended feel of the house. Nonetheless, you might want to provide extra precaution if you have kids around, as they usually like to run and bump into the stairs when they're at play.
Utilize Glass for a Clear View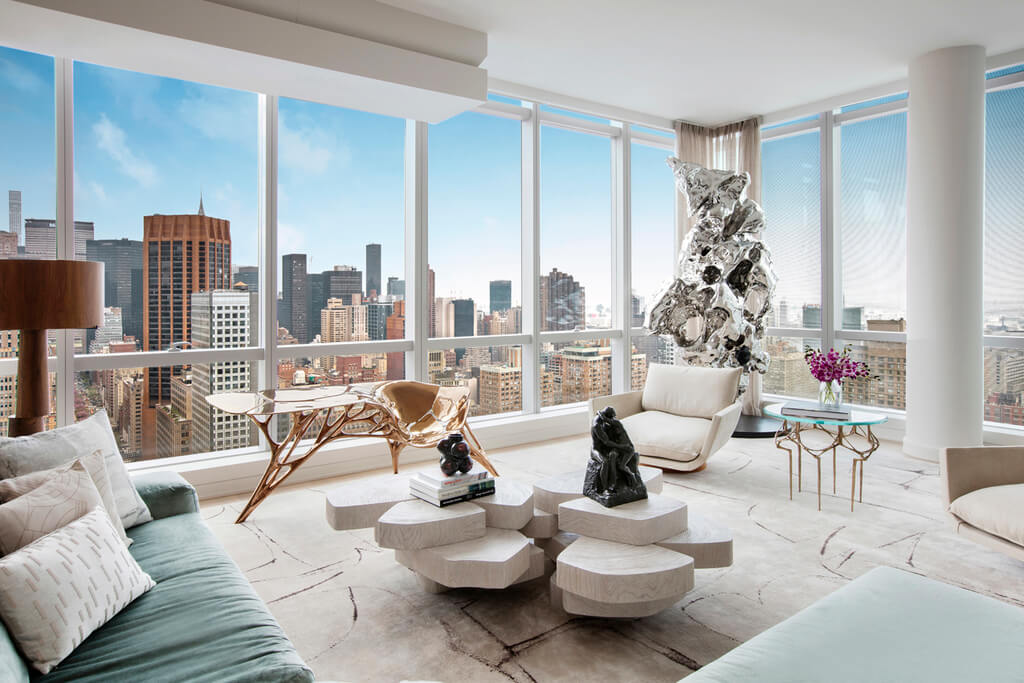 Source: architecturaldigest.com
Having a beautiful yard shouldn't be limited when you go outside. If you could invite its beauty inside your home, why not? This way, you don't have to spend too much on the wall decorations and just allow the charm of your yard to crawl inside your home. With that, switching your back walls into a full glass wall would help to provide an infinite view of your backyard.  
Switching your regular walls into architectural class would help extend the beauty of your yard to your home. It can also provide more natural light inside, allowing you to save on expenses. Don't worry, as you can always attach curtains so you can still keep your privacy.  
Also Read: 8 Tips for Letting Natural Light within Your Home 
Replace Ceilings and walkways with Glass 
Source: enscape3d.com
If you'd like your living space to have a unique touch, you might want to consider replacing its ceiling with glass for an extended view. This way, you don't have to force your home into a high ceiling, wherein you can imitate that using glass. 
As you use glass as an alternative to your living space's ceiling, it can double as a floating walkway for your second floor. While it might sound scary, using top-quality materials could help guarantee safety and stability for each step you'll take. Just ensure that you use the right proportions for each block so you won't be adding too much pressure, making it prone to shatter. 
Takeaway 
Using architectural glass for your living space would absolutely make your home stand out. While using the right material would surely help make you feel at ease, think about the endless possibilities that you can do with each glass. Plus, it'll surely help to make your home look more spacious, bright, and airy.