Which Glass Is Used for Partitioning: The Best Quality Is Guaranteed by CGP
Do you plan reconstruction in your office? Then, consider using trendy glass partitions in the design of your internal interior. Today, most companies choose these relatively cheap and original design solutions for business centers and offices. Are you searching for "the best glass panel partition walls provider near me"? Don't look further.
Get glass partitions from CGP – a Commerical Glass Partitions company that offers original and safe interior solutions. A team of experts will help you choose the design that will fit your space best and meets safety requirements. 
A partition system is designing according to your individual requirements. You can be sure that the Commercial Glass Partitions team will install partition systems made of durable high-quality materials. Don't worry that something may happen to the system and you'll lose your money.
All glass aluminum systems cover with a 3-year warranty. This provider uses acoustic fire-rated glass that meets all safety requirements and makes it possible to create a perfect design with sound insulation.
Glass Partitions: Why Should You Use Them for the Interior Design?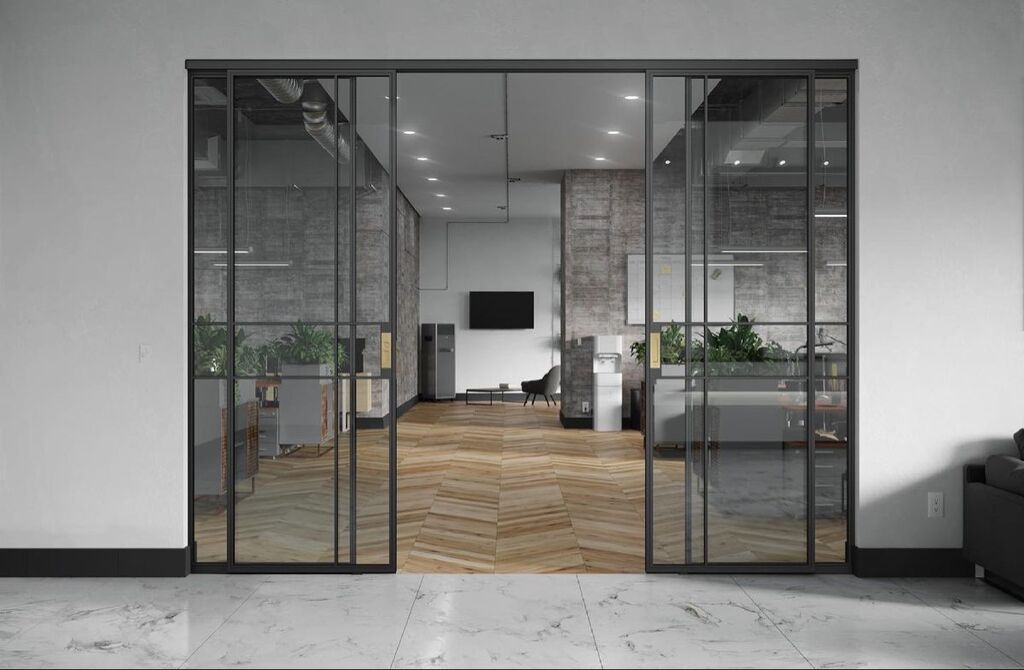 Source: pinimg.com
Have you taken the decision to install a glass panel partition for the separation of room space? Depending on the method of installation and the degree of fixation, partition systems can be stationary or portable. Check the main features of each type.
Stationary is characterized by lengthy installation; high structural strength; inability to change the location of the system. 

Portable is characterized by quick installation; mobility; the ability to change the shape and location of the system.
To equip residential premises, portable partition systems are most often used. This allows the owners of the room space to change their location at their discretion, experimenting with creating a trendy interior.
In order to make a multifunctional and convenient layout of room space, it is not at all necessary to drill walls and install a wooden or metal door.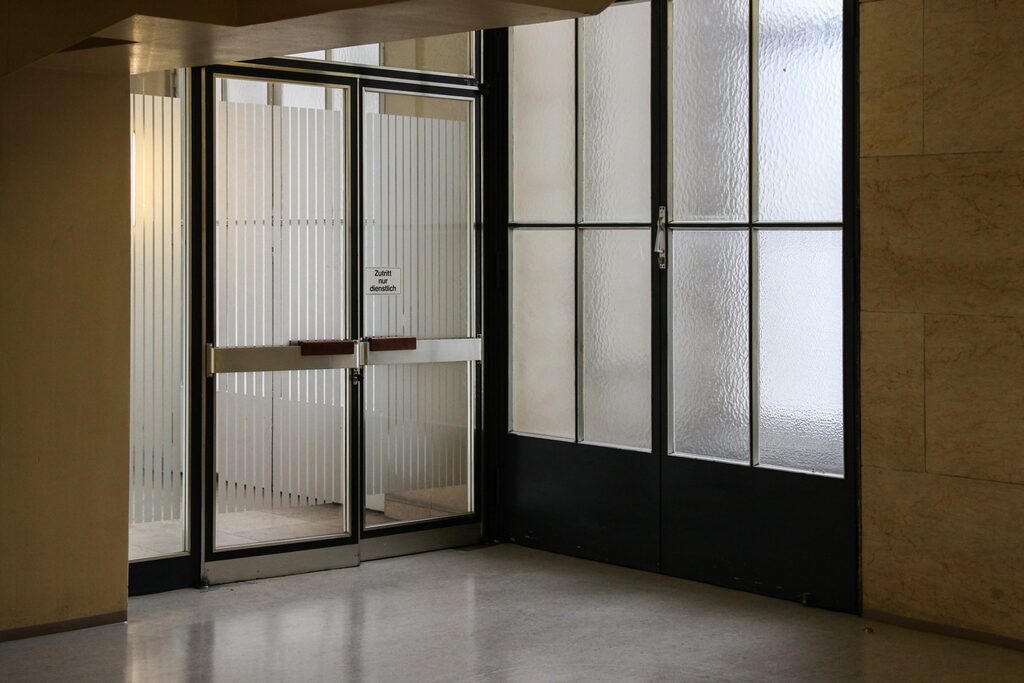 Source: builttosell.com
With the advent and popularization of full glass partition systems, anyone can change the original geometry of the room, dividing it into functional and separate zones equipped for a certain type of activity. That is why glass partition systems are widely using for the construction of individual retail pavilions and office premises.
Also Read: How to Hang Curtains Without a Rod:10 Unique Alternatives
Unlike other analogs, partition systems made of glass have a number of significant advantages. The main advantages of glass partition systems are presented below.
Refractoriness. Glass is a refractory material. That is why the use of glass partitions allows you to increase the level of safety in the room space. In the event of a fire, the glass sections block the spread of the fire, which minimizes the effects of the fire.

Mobility. Wall glass partitions are producing in various shapes and sizes. This allows you to create unusual geometric zones inside the room, which are easy to change and tailor to your personal wants and needs.

Cost-effective. Installation of glass partition systems is very cost-effective. In addition, glass partitions perfectly transmit sunlight and artificial light, which allows the owners of the premises to save on services of consumed electrical energy. If you order a glass panel partition from CGP, you will pay an affordable price for the best quality.
It should be noted that glass partition systems are very hygienic. They are easy to care for, which allows them to preserve their original and aesthetic image for many years.