12 Expert Tips for Backyard Landscaping
If you have a backyard space in your home, then you are a lucky person. But if you do not use your backyard for quality time and renovation of your home, your luck won't last. So, what you can do is landscape your backyard to make your luck and home more useful. Backyard landscaping can be tricky. If you do not find any guidelines, your work in the backyard can go to the dump. Here are some tips for backyard landscaping that can make your work more fruitful.
Tips for Your Backyard Landscaping
1. Make a Plan
First, you have to make a plan that can satisfy you. You can make a list and design that you want to see in your backyard. You can modify your budget with a proper plan. If you can follow this plan, you can easily execute your landscaping thoughts in your backyard space.
You can browse garden books and magazines for design ideas, visit local nurseries and landscape supply stores to get an idea of ​​the price range of any materials. Then you make your plan that will be a perfect combination of planning and budget.
2. Make a Budget
Budget is a very important thing when you go for your backyard landscaping. You can make your budget according to your plan. If you think the budget is crossing the limit, you can modify your plan according to your budget.
3. Use Eye-catching Various Plants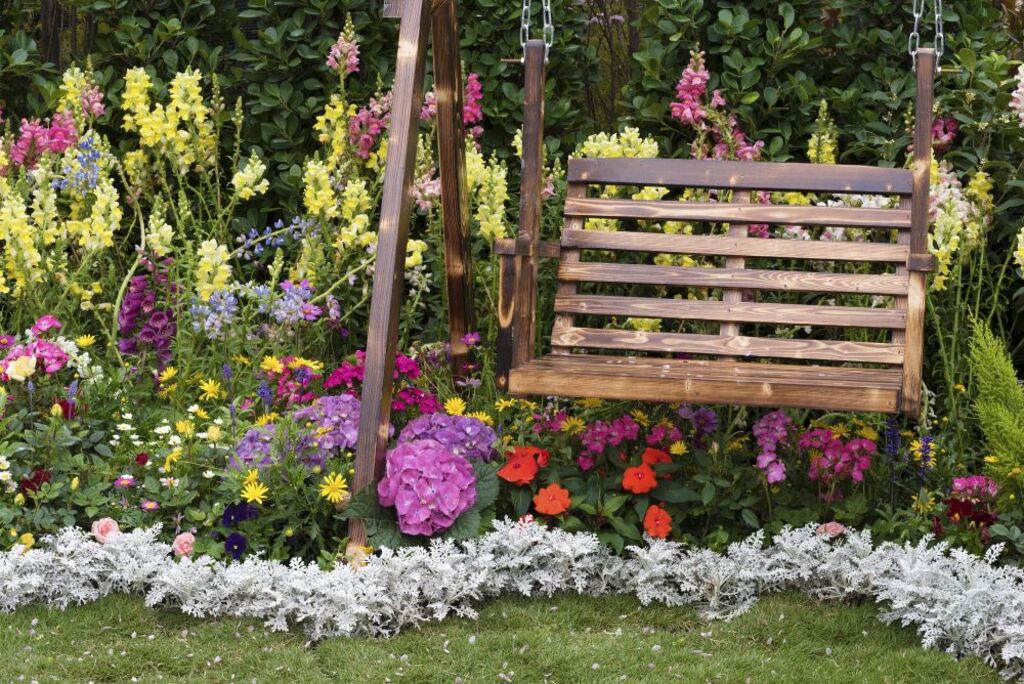 Source: lakeside.com
You can choose various plants that bloom at different times to see the beauty and leaves in all seasons. Otherwise, if all the flowers bloom simultaneously, they will look attractive within that period but will lack color for the rest of the year.
You can make a versatile choice. You can go for dense, drought-tolerant pelargoniums and grow well in such pots in garden beds. It blooms in summer and spring. Grevilleas are another hardy plant that has deeply divided leaves that decorate their own. Various options like silver, green, or bronze leaves are available in different heights and habits. It blooms in winter and spring.
4. Make Impressive Walkway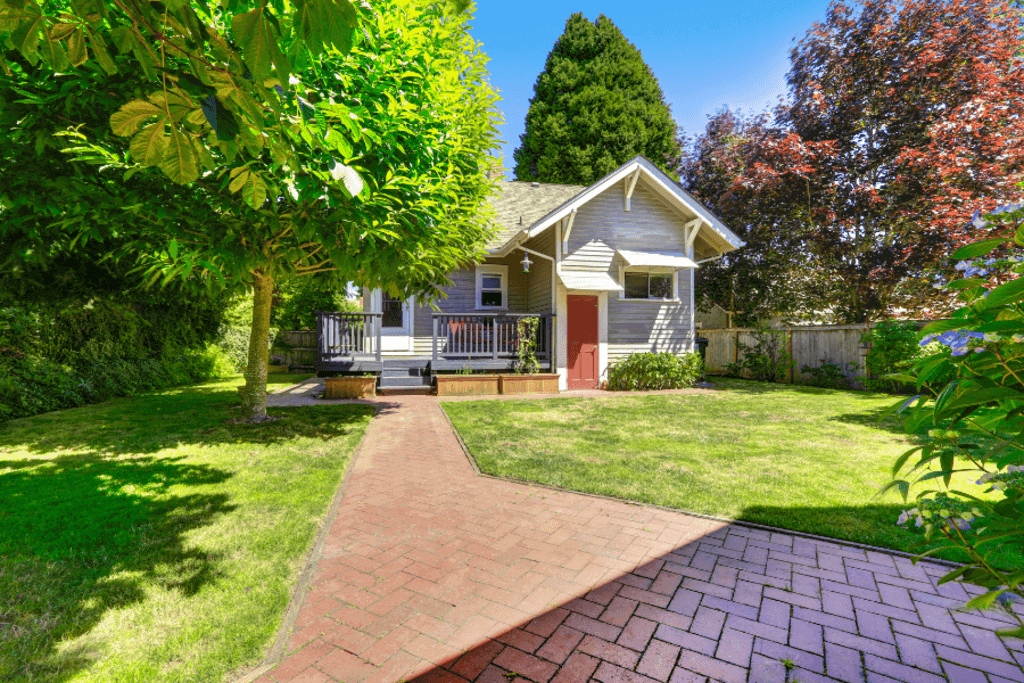 Source: justdiydecor.com
Place a focal point at the end of the backyard path to further entice visitors to explore your oasis. You can make an impressive walkway, which makes your backyard more beautiful and eye-catching.
5. Use Ground Cover Around
Ground cover is a low maintenance option and a grass supplement. Since they're low and dense in the ground, they give a neat look with very little maintenance. They allow you to introduce spring bulbs into your landscape because the soil cover hides the dead leaves after the bulbs have burst.
This cover also makes the ground more healthy and enjoyable. When someone enters your backyard, they find their walk or sitting time very enjoyable when they look around.
6. Make a Chilling Zone
Source: heckhome.com
You can make a chilling place in your backyard. You can make a sitting area where you, your family and friends can sit together and also you can add a firepit here. This can make your backyard more versatile and beneficial when you add a fire pit in your backyard.
You can add a propane fire pit to your backyard then your backyard will look much more versatile. You can use it for family and friends gatherings all seasons and you can spend quality time here and also can do bbq for fun.
A propane fire pit is also easy to maintain. So, this will be a cherry on top when you add a propane fire pit because this will be beneficial and enjoyable. This will be lucrative for your backyard as well.
7. Make a Water Feature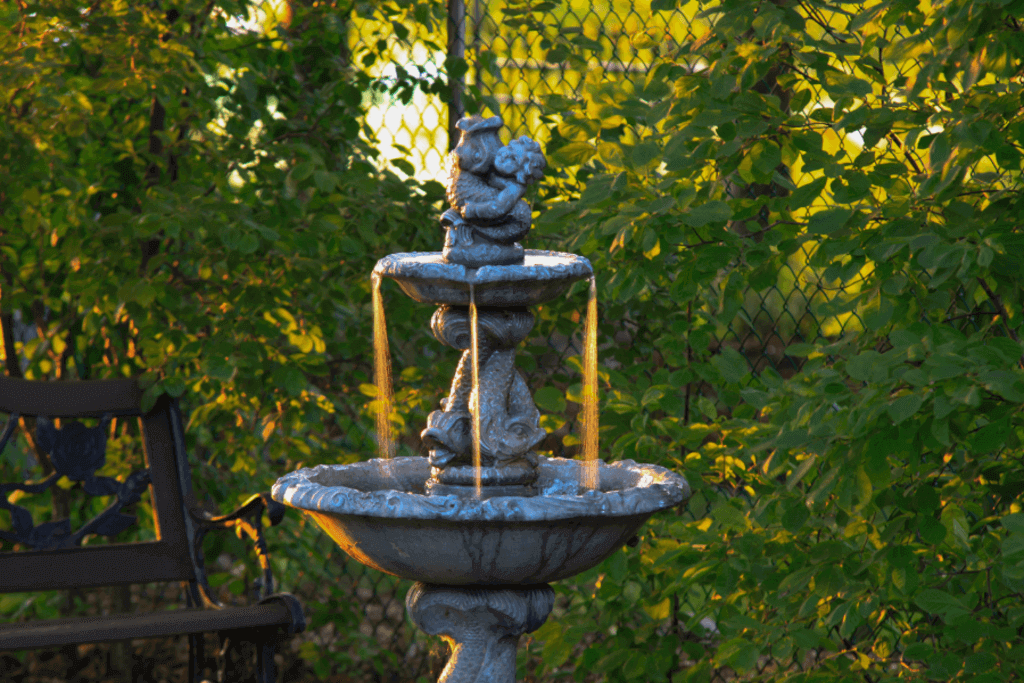 Source: googleusercontent.com
A water feature, even a small, self-contained unit that stands alone in a courtyard, should be around. You can use natural stone and artificial stone to make it. You can use the same stone or material at home for more DIY exploration. However, not using too many materials or trying can be counterproductive.
If you have enough budget, you can also add a small swimming pool at a corner of your yard. This can be more eye-catching and useful. You can enjoy this pool through the summer season. You can make this swimming pool on your own or can buy it from the market.
8. Use Exotic Lights for Night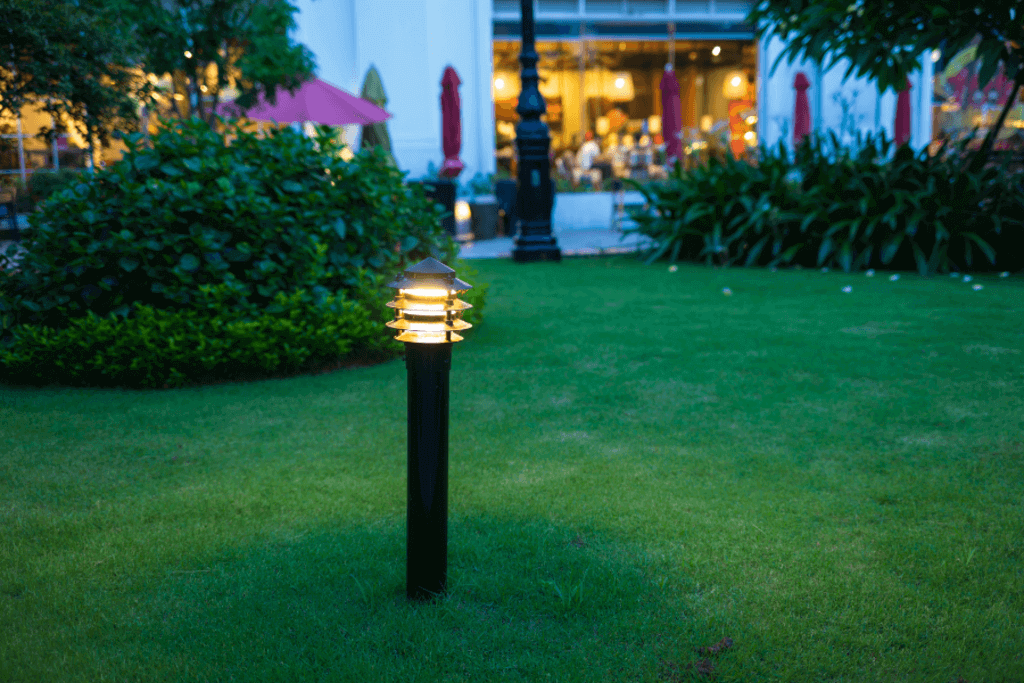 Source: dlcrease.co.uk
The fascinating landscaping is worth seeing for hours on end, where the landscape lights come into play. Lights play many roles, ranging from adding charm to the house to displaying interesting things in the landscape for lighting steps and sidewalk safety.
Laying lights on the sidewalks is one of their most common uses, although that doesn't mean they have to be set in a straight line at regular intervals. You also can decorate your backyard with lights that make your nightlight's backyard more cheerful.
9. Build a Structure
Suppose you have the opportunity to use design elements or structures to bring your interior and exterior together. Consider whether an interior feature wall can be created as a back wall and a feature wall for your patio, deck, or outdoor kitchen.
10. Keep Low Maintenance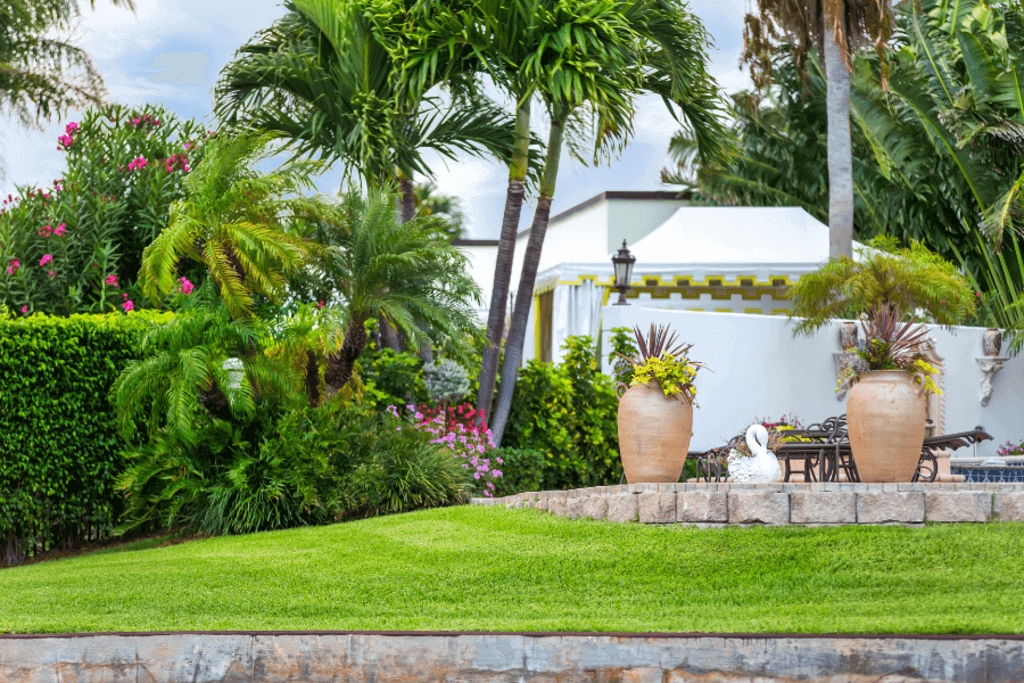 Source: istockphoto.com
You have to think about the minimalistic design of your backyard. Minimalistic or simple design is the best design. If you go for a gorgeous or heavy kind of design, it can be a hectic decision when you maintain your landscaping. 
Plan for trees, hedges, and shrubs that do not require regular shearing to look tidy. Avoid bright anniversaries and perennials that require constant deadheading; And abandon the idea of ​​large lawns that will require tons of water and fertilizer to look green. 
Also Read: Tips For Modern Outdoor Lighting
11. Take Time and Don't Be Afraid
If you don't succeed at first, pull it out and start again! If an area is tired or you no longer "love it, it's time for a change. As your taste changes, you must take time and go for some annual changes. 
12. Add Butterflies or Birds
Butterflies and birds are awesome, and it's not hard to attract them unless you have the right types of plants. So, you can easily add some fancy butterflies or birds to your backyard landscaping.
This allows your backyard to catch more attraction. Your family and guests will find it very charming and motivating when they see butterflies and birds in your backyard. It is unnecessary to add them while landscaping your backyard, but it can make your backyard more lucrative. 
Conclusion 
A beautiful backyard is an asset to your household. Though landscaping your backyard is a long process with lots of plans and tiresome work, the outcome will be matchless. For easing this whole process you have to hold on to patience, good grips on tools, and a perfect guideline.