With benefits like effective noise reduction, long-standing durability, and seamless surfaces; rubber flooring is becoming the most effective solution for any public indoor surfaces.
For architects and structural engineers, the floor always poses a host of different challenges in terms of both functionalities and stylistic choices. Fortunately, the innovation of materials like rubber flooring aims to solve this matter in a very effective way.
In its basics, rubber is a highly flexible and elastic material that is processed to increase its own technical performance through evolved manufacturing processes that perfect its characteristics; that can be an ingenious flooring solution with many unique advantages; making it a go-to material for the construction of public spaces.
Without further ado, let's find out the key advantages behind using rubber flooring for large, indoor public surfaces from below.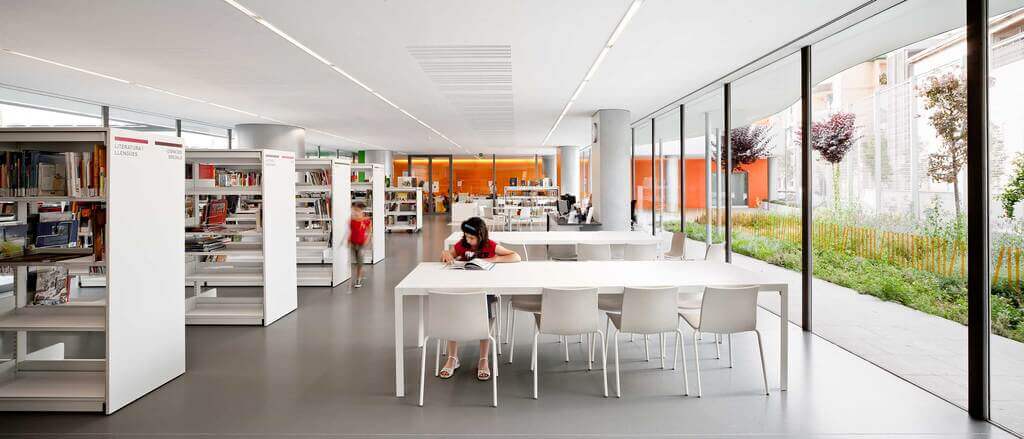 Source: artigo.com
Flexibility and Versatility of Use
Rubber flooring is available in various sizes, with a thickness ranging from 2 mm to 5 mm. The various thickness alone makes them perfect for a variety of uses, while the continuous, perfectly flat strips reduce the need for many seams.
These two basic features make the material highly versatile, and ideal to be used in different contexts such as hospitals, schools, offices, and theatres; in addition to that, different side materials are added to the rubber (such as mineral fillers, natural pigments, and vulcanization accelerators) depending on what type of product is to be created, in order to determine the right consistency and to obtain a uniform color distribution.
The physical characteristics of rubber make it the perfect choice also for playground flooring because it ensures maximum absorption of impacts and minimizes the risk of injuries, creating a space in which children can safely play.
They are also available in a variety of colors and textures to create a highly aesthetic surface. Superficial effects and textures which are distinctive traits of certain collections can be created using cylinders with specific surfaces, or by prints that give the desired design and finish.
So, whether it's a professional environment or a playful one, the flexibility of creating a unique composition perfect for its purposes is the strongest advantage of this choice. Moreover, its functional characteristics make this type of flooring suitable also for existing buildings: its lightness, rapid laying, limited thickness, easy maintenance.
For some examples, you can have a look here at the different types of rubber flooring produced by Artigo, an Italian company specialized in rubber flooring since 1962.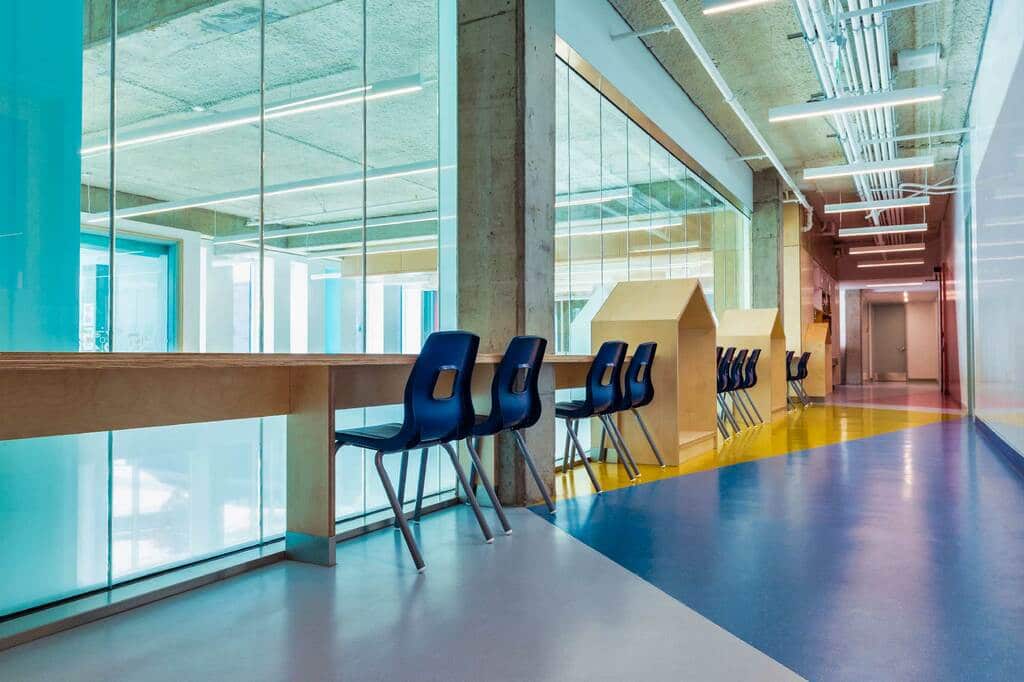 Source: artigo.com
Huge Reduction in Noises
As public spaces are often crowded, they inevitably become noisy – whether from many conversations, walking, or any other movements. Fortunately, the antistatic, pressure-absorbing, elastic nature of rubber materials can effectively reduce the noise of treading by up to 20 dB; besides, rubber is an extremely slip-resistant and resilient material, which makes it hold up very well in areas that are always under heavy foot traffic.
This soundproofing feature is achieved by the perfect combination of materials as well as an advanced manufacturing process; which are often certified by authorities like the Construction Specifications Institute, Cofrac/ CSTB, etc. By reducing the noise of walking, the acoustic version of rubber flooring can help in creating a very comfortable environment in places like libraries, operation theatres, research labs, etc.
In hospitals and in healthcare facilities, it does not only assure noise reduction and, as we saw above, extreme resistance to abrasion and impact, but also ensures the respect of strict hygienic parameters, while creating a welcoming environment for both patients and medical workers.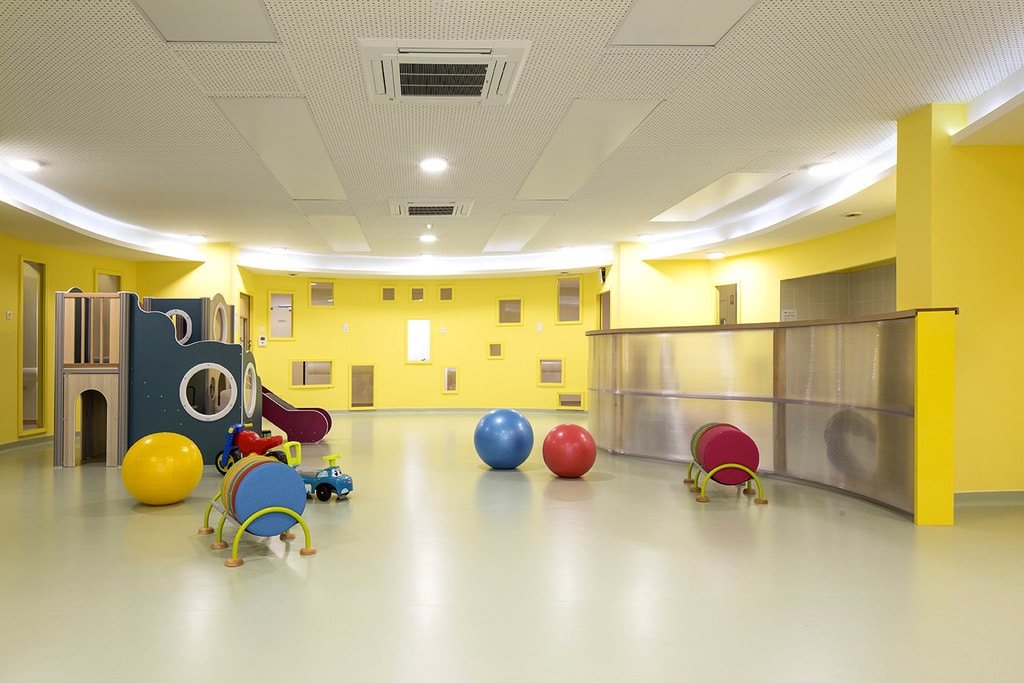 Compliance with Environmental Parameters
With strict control of production processes and the selection of raw materials, rubber flooring – natural or synthetic can contribute greatly to comply with the various environmental parameters set by LEED (Leadership in Energy and Environmental Design), BREEAM ( Building Research Establishment Environmental Assessment Method), and other similar certifications.
The best quality rubber flooring usually doesn't contain any PVC, heavy metals, or halogens; they often also respect international regulations in terms of fire resistance, so they guarantee low opacity. They also reduce the emission of volatile organic compounds (VOC), helping to maintain a healthy interior. Some floorings are also made using renewable or recycled materials (more often from vehicle tires) to minimize environmental footprints.