Sustainable Solutions for Outdoor Living Spaces
With climate change and other environmental problems that the Earth is facing in the 21st century, it's everybody's responsibility to think about sustainability when building or renovating their homes. This is especially true for outdoor living spaces where people get closer to nature while spending time with family and friends. If you plan to upgrade your front yard, patio, backyard, or any other outdoor area in your home, you want to make the most negligible impact on the environment. You can achieve this goal by following these sustainable solutions for outdoor living areas.
1. Select Eco-Friendly Outdoor Decors and Furniture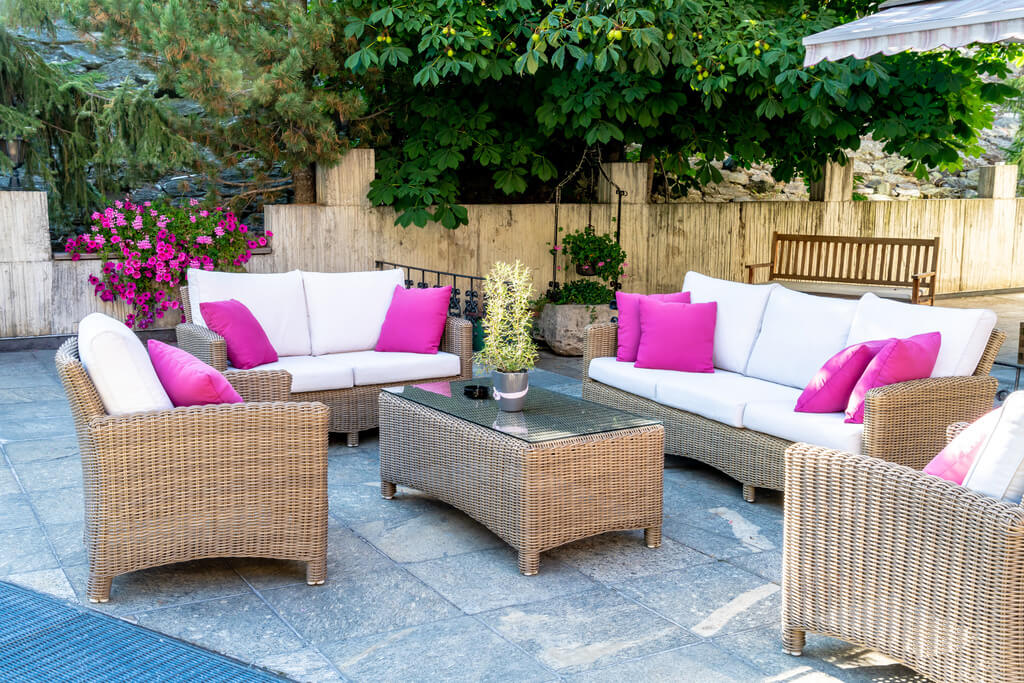 Source: ftcdn.net
For your decors to have a low impact on the environment, you may want to consider using things that you can easily find in nature, such as wreaths made from dried flowers, twigs and leaves from your garden, or floral arrangements that you've used inside your home.
You can also make wind chimes, mosaic tables, birdhouses, and other decors from scrap materials. Transform glass, broken plates, old wood, metal from old ad displays, or other naturally occurring materials you can find into fixtures for your garden and patio.
If you need to buy new furniture for your outdoor living area, you may want to buy from brands that use sustainable raw materials. For example, if you check out Neighbor's outdoor furniture collection, you'll discover products that use responsibly sourced materials from FSC-certified forests. This certification signifies that a product or brand does not contribute to the denudation of rainforests.
2. Try Solar-Powered Lights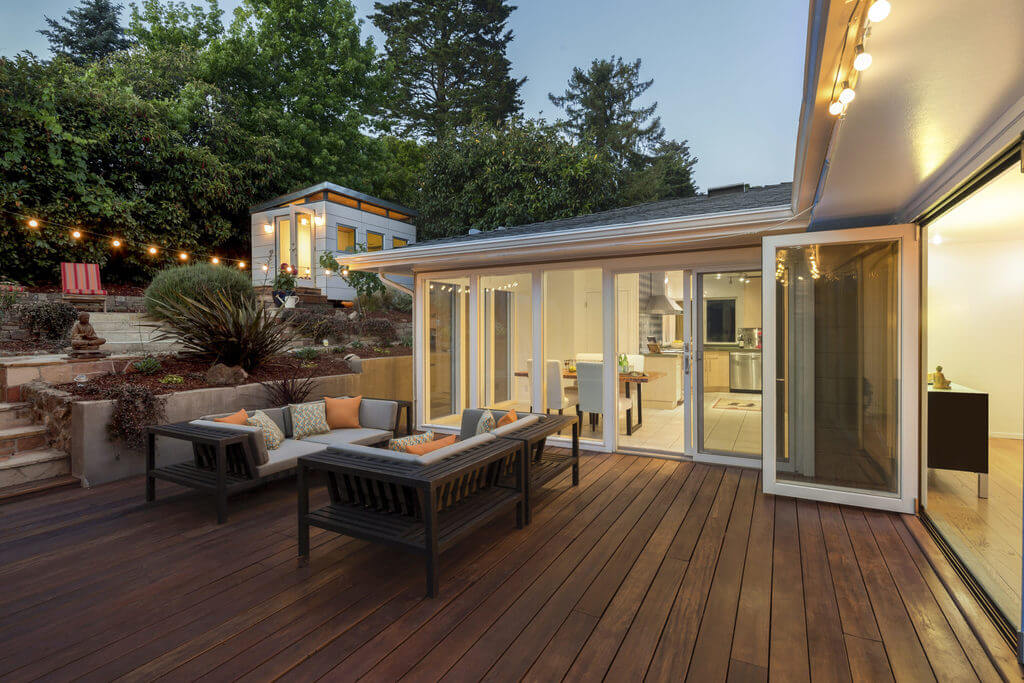 Source: vikingmergers.com
Many households have converted to energy-efficient light fixtures to save money on electricity and help protect the environment. However, you can go a step further in helping Mother Earth by using 100% solar-powered lights in your patio, yard, poolside, or fences.
If you have money to spare and available space, you can even go solar to power up your entire home. Aside from being a sustainable energy source, solar power has many benefits, including cutting your electrical costs and providing a backup power source when there's an outage.
3. Go Native with Garden and Landscape Plants
Without a doubt, using exotic plants will make your garden or landscape look desirable and unique. But using foreign plants isn't that good for the environment. Since they aren't indigenous to where you live, you need more fertilizer and other unique materials to ensure that your exotic plants will thrive.
A better alternative that's more sustainable and can also help promote a healthy environment for the local species of birds, insects, and wildlife is to use native plants in your garden and landscape. There's a new growing focus on using native, habitat-supporting plants to support local biodiversity. Who knows, maybe this small step will significantly boost the butterfly and bee population in your area which, in turn, will enhance plant pollination.
4. Build Using Green Materials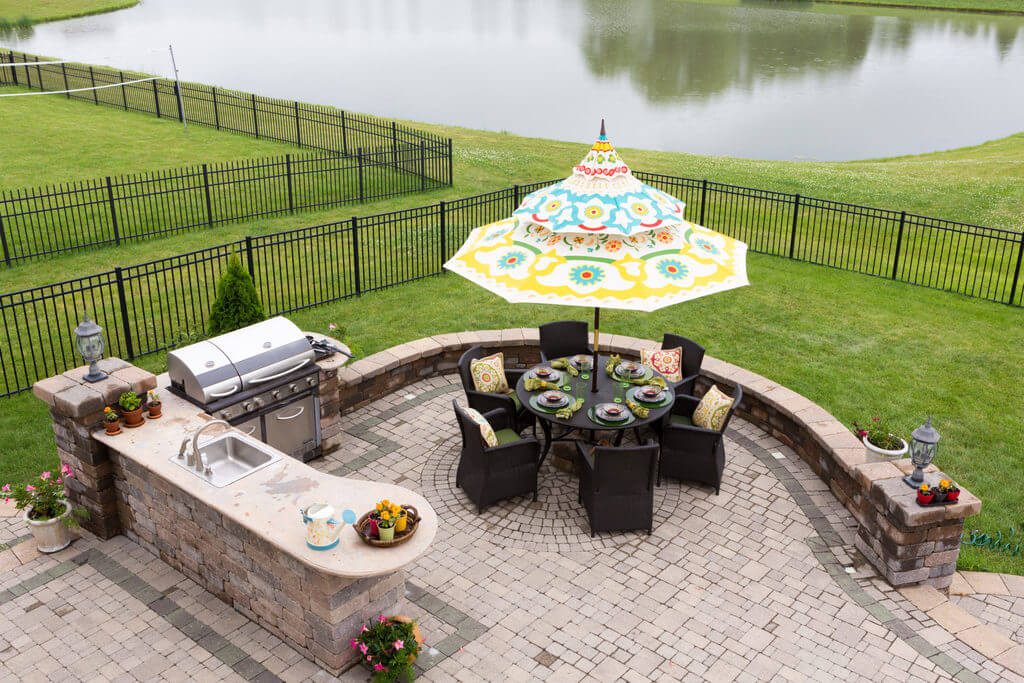 Source: calltheconstructionpros.com
One of the important trends in 2021 is to design outdoor areas that appear like an extension of indoor spaces. Since people were cooped up in their homes due to the 2020 pandemic, many decided to renovate their yards to spend more time outdoors.
If you intend to build a new deck, gazebo, children's play area, or a more extensive space to entertain guests, it'll help to be more mindful of the building materials you'll use. You can recycle and reuse tiles, old wood, soil, and rocks for your new outdoor space for more sustainable construction. However, if you need to buy new construction materials, try your best to source them locally to minimize your carbon footprint or find eco-friendly materials that are sourced responsibly.
Also Read: 16 Myths about Sustainable Architecture
5. Incorporate Trees in Your Landscape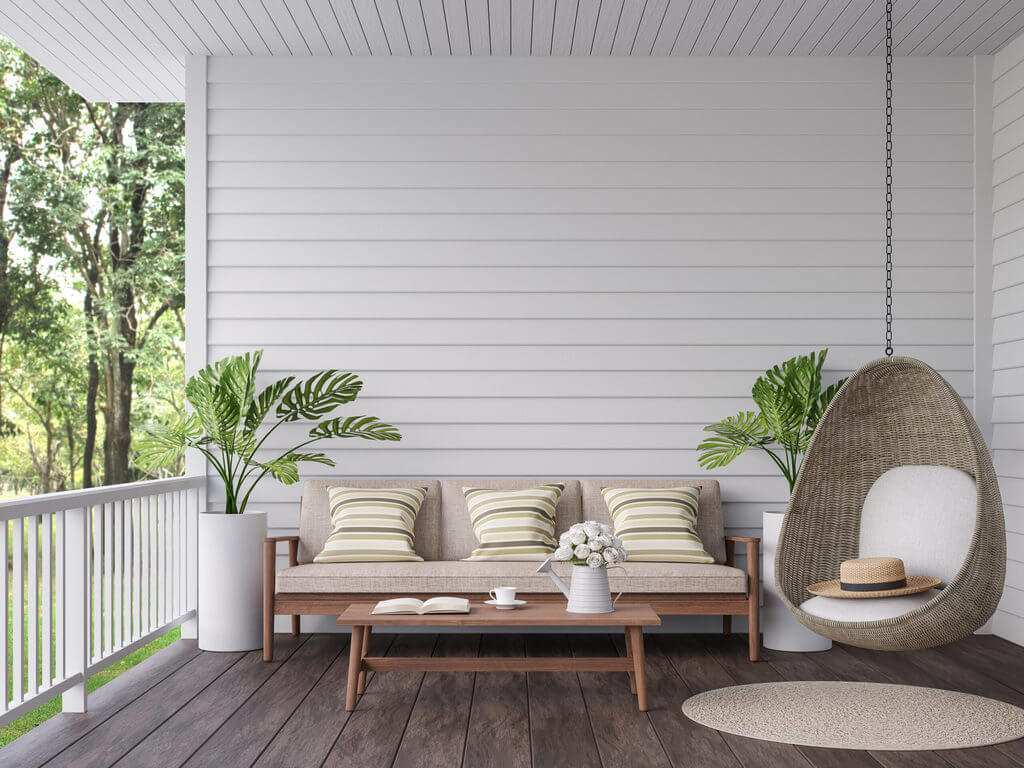 Source: tischlerei-wuw.de
Trees are vital in a sustainable home. So, remember to include them in your landscape or garden design. The more trees, the better because they can suppress strong wind during winter, provide shade during summer, provide shelter for local insects and wildlife, and improve the air you breathe.
6. Think Sustainable Even with the Upkeep
To truly make an outdoor living space environmentally friendly, you may also want to think about sustainability when maintaining your home's outdoor areas. Here are some upkeep tips you can follow:
Conserve water by collecting rainwater you can use to clean outdoor areas of your home.
Minimize water waste by using brooms or mops to clean your garden or deck.
Use compost to fertilize your plants.
Do not over-mow your lawn. Permit the grass to grow a little bit taller to minimize the need for mowing.
Try using pesticides and herbicides that are natural and chemical-free.
The Bottom Line
Making your outdoor living sustainable is not hard. Sometimes, even the most straightforward changes, such as planting trees or using solar lights, can already have a tremendous impact on the environment. Remember, you can enjoy your outdoor space better if you also help nature to flourish.