Our homes are often a source of great pride and joy, and an opportunity to show off our style and design taste with carefully decorated interior spaces and well-chosen furniture. However, not enough of us pay as much attention to our gardens, yards and other outdoor spaces.
Here in this quick guide, we've taken a look at some of the simplest and easiest ways to get some style and design into your outdoor spaces and come up with these five top design ideas.
Landscape and Manicure Your Garden
Having a tastefully designed and well-manicured garden can give your outdoor space some definition, as well as a pleasing look.
This can be an opportunity to give gardens a theme, such as a Hawaiian theme. By using inexpensive and hard-wearing plants, like ferns, and a material like bamboo, you can turn your garden into a Hawaiian styled space quickly, and with very little cost.
Recover or Remake Your Driveway and Path
Shabby and scuffed driveways and paths can often give visitors and guests the wrong impression. By refreshing your paths and drives, you can make your home's exterior look like new.
It also opens up some design opportunities, like laying paving stones in interesting geometric patterns or using interesting and unique materials to line your paths. Some lighting along pathways is a great finishing touch.
Add a Hot Tub to Make Your Garden a Destination
Many people can struggle to find reasons to make use of their gardens and outdoor spaces, and for those people, there is a simple and luxurious solution – a hot tub.
This feature does require some financial investment, but holds its value over time and might even become a unique selling point when you decide to move home in the future. With some simple additions like night lights and an outdoor shed to house robes and wine, it will be a place of a luxury.
Bring the Inside Outside with a Patio or Decked Area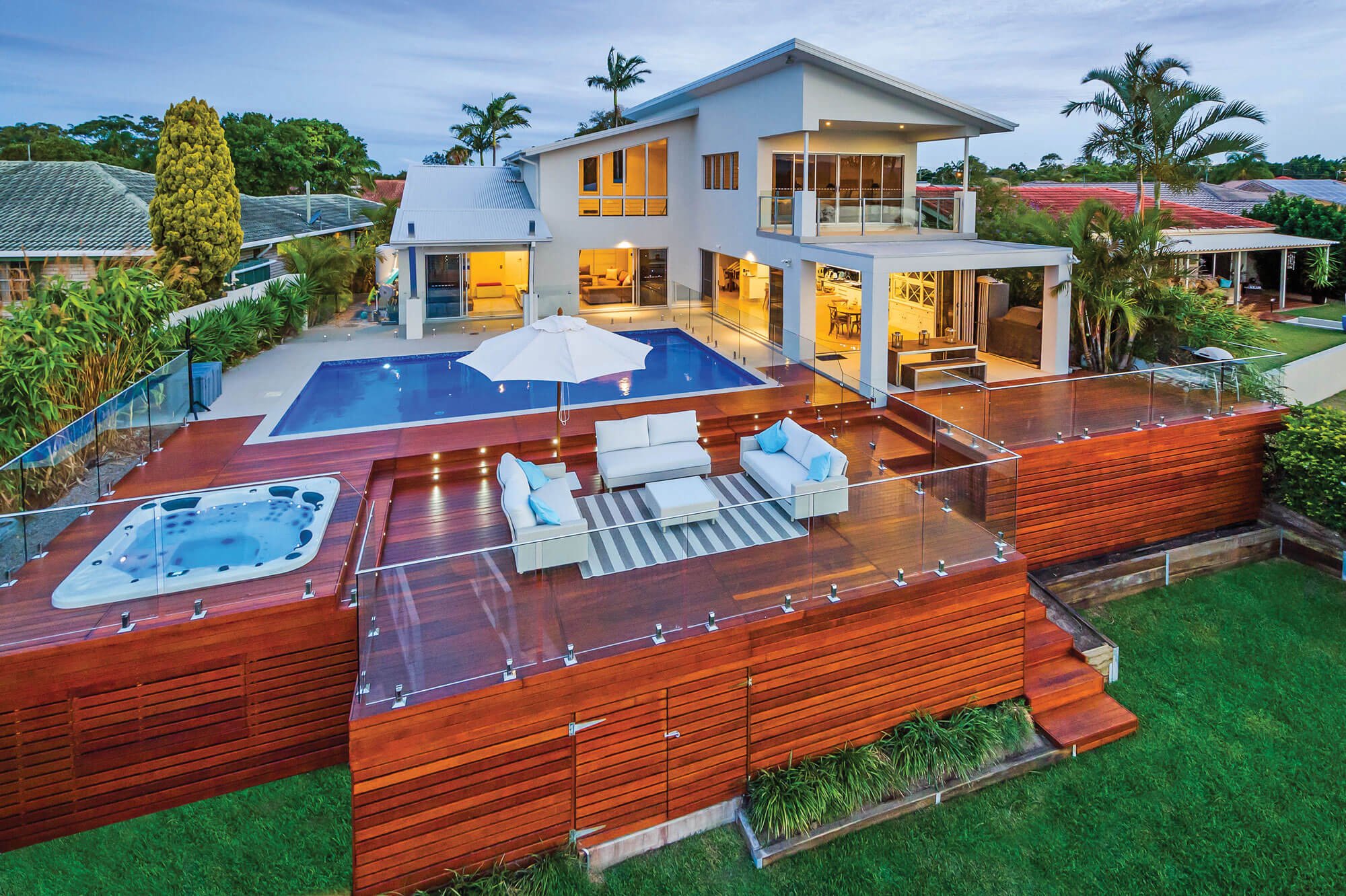 Adding some decking or a patio to your back garden can help you use your outdoor space more. Many homeowners who take this step quickly start using this space for al-fresco dining and sun lounging.
With the right materials and a little prep work, a job like this can be done in a day. Why not give the space an extra feature by including a fire pit or permanent barbeque?
Use an Awning or Veranda to Give You an Outdoor Room
Perhaps the best addition you can make to an outdoor space, especially if you have a patio or decked area, is an awning or veranda. These give you some shelter from the elements, and help define your 'outside room'. Awnings can be found at nationwideltd.co.uk and they can custom design, build and install a glass veranda in your garden that will give you an interesting and practical feature.
With these ideas, you can add some outside style and wow your visitors with your design tastes. Just one or more of these ideas could set your home apart from the other houses in the neighborhood.