Things to Consider When Choosing Awnings for Your Shop
An awning is an excellent way to turn the attention of bystanders to your shop. This way, your business will stand out, and at the same time, you will provide some sun or rain protection for potential customers looking at your display window. 
These days, when it comes to awnings, you can count on a number of styles, sizes, and designs. So what should you consider before buying a shop awning? Here is everything you need to know. 
Different Types of Awnings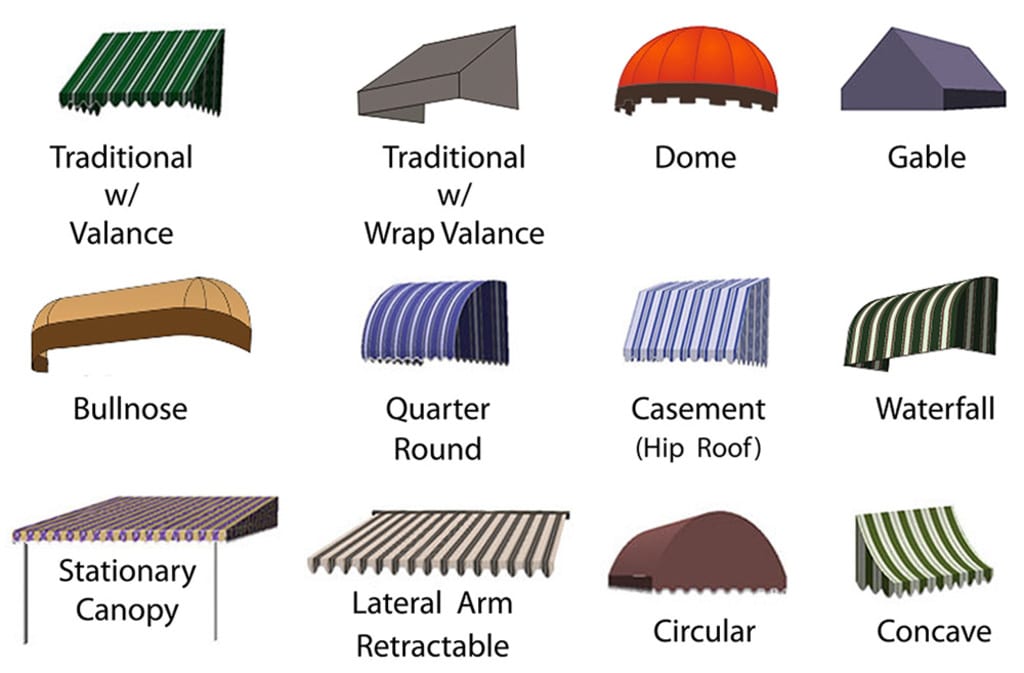 Source: accentawningsinc.com
This is a crucial point to consider is what type of awning you should buy for your shop. You should be aware that there are three basic types of awnings: stationary, free-standing, and retractable. 
Retractable awning roll-up, meaning you can control the amount of natural light getting inside your shop at all times. Also, some advanced models have wind and sun sensors and adjust themselves to the weather automatically. Keep in mind, however, that they cannot withstand heavy rain. 
Free-standing awnings are also a great idea for your shop, but they require a good amount of space in front or back of your shop. On the other hand, they can double as an advertisement. 
Stationary awnings are a permanent addition to your shop. They should work for shops that benefit from constant weather protection. 
The Proper Materials
There are different materials you can choose for your awning that will need different levels of maintenance and suit different shop designs. You will most probably have to choose between a few different materials: 
Aluminium – blinds made out of aluminium are sturdy, but they have some customization limits.

Outdoor fabrics – typically came in various different colors and patterns, but might require more maintenance. 
The Quality You Should Look For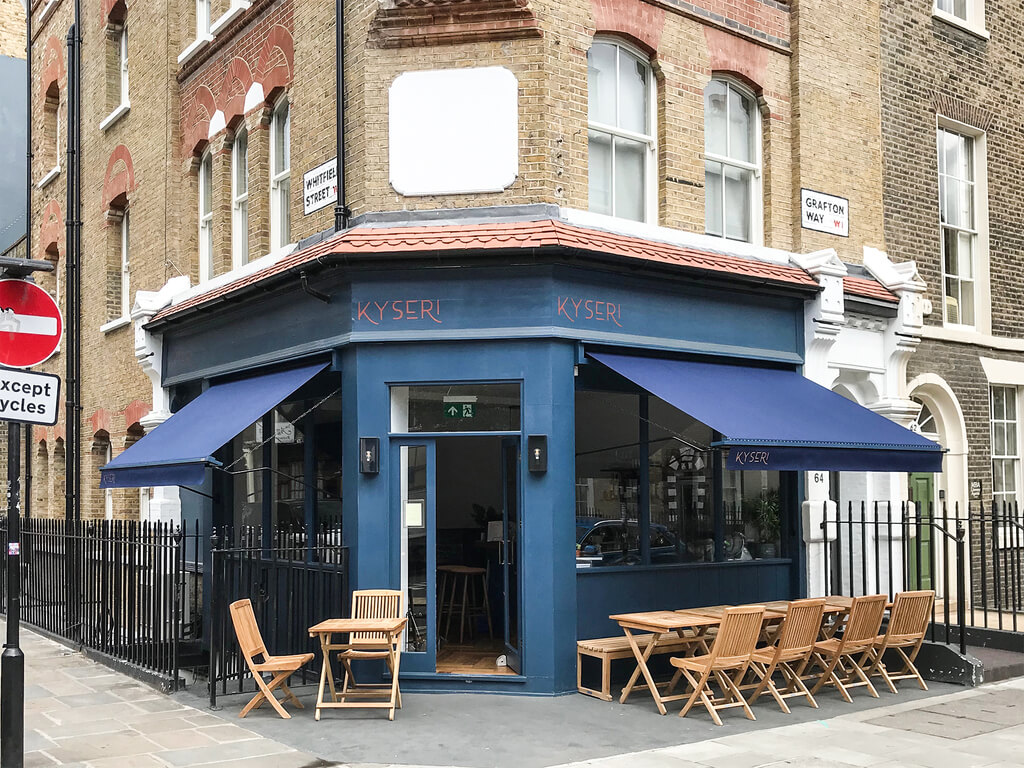 Source: deansblinds.co.uk
When it comes to the proper quality of an awning, you should most definitely look for fabrics that are waterproof, protective from UV rays, and do not fade. For the frame, go with aluminium because it is strong, lightweight, and doesn't rust. The better the building materials, the longer the awning will serve your shop, so it is worth it to invest in the beginning rather than pay for repairs or replacements. 
Perfect Visual Impact
The way your awning will look is of most importance, as it will be responsible for what the first impression of your customers will be. Make sure to choose colors and patterns that will suit the style of your business and represent it well. Go for a timeless style that will complement your shop window and have the perfect visual impact. 
Also Read: The Buyers Guide To Folding Arm Awnings
Protection – Warranties and Guarantees
Last but not least, you should also make sure that the awning you are willing to buy has a warranty or a guarantee that goes with it. If you want to invest in something as important as an awning for your storefront, it is important to make sure that you have the necessary protection. You can recognize a reliable, good awning company when it offers a guarantee, so look out for those that do. 

Source: radiantblinds.co.uk
Conclusion 
Investing in an awning can add a lot of benefits to the visual appeal of your shop. It can differentiate you from your competitors and give your business a fresh, modern look. Find a quality product and improve the way your shop functions.