Effective Summertime Deck and Patio Ideas to Transform your Backyard
A deck or patio area is considered an essential part of any home. It's a place where you can relax and enjoy the weather at any time of the day or night. It is also a great entertaining spot and can transform the look and feel of your house and yard.
But, you'll want to get it right, there is more to it than simply laying some patio slabs or decking boards n the floor. 
Here are some great ideas for the Summertime deck and patio ideas to transform your backyard.
Add a Cover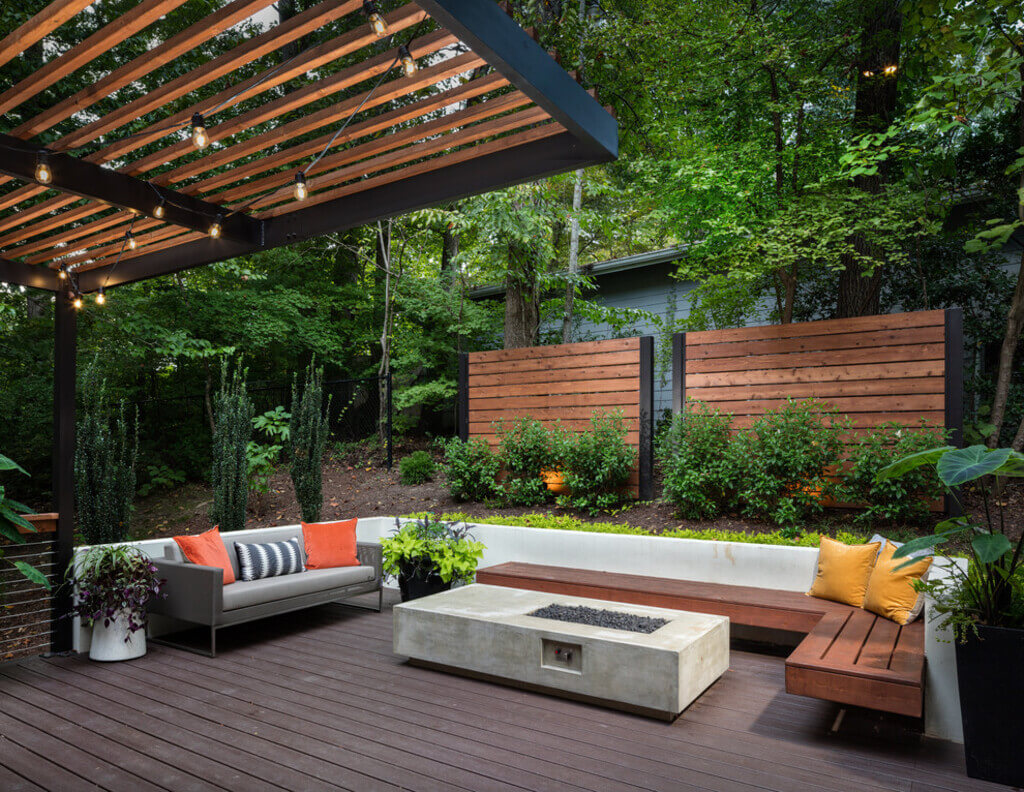 Source: hzcdn.com
While summer usually brings the sunshine, there are times when the weather isn't quite so perfect but you still want to make the most of being outdoors. That's when the right cover comes in handy.
Although there are many different options, you'll struggle to find anything that is as practical as an awning. This can be wound in or out, depending on the weather and your needs. It offers sun and rain protection and can even help to keep your house cooler. 
If you check out the specialist in Sydney awnings you'll find that awnings are available in a wide variety of colours and styles, ensuring you have something that complements your home, the space available, and your preferred style. 
Get the Light Right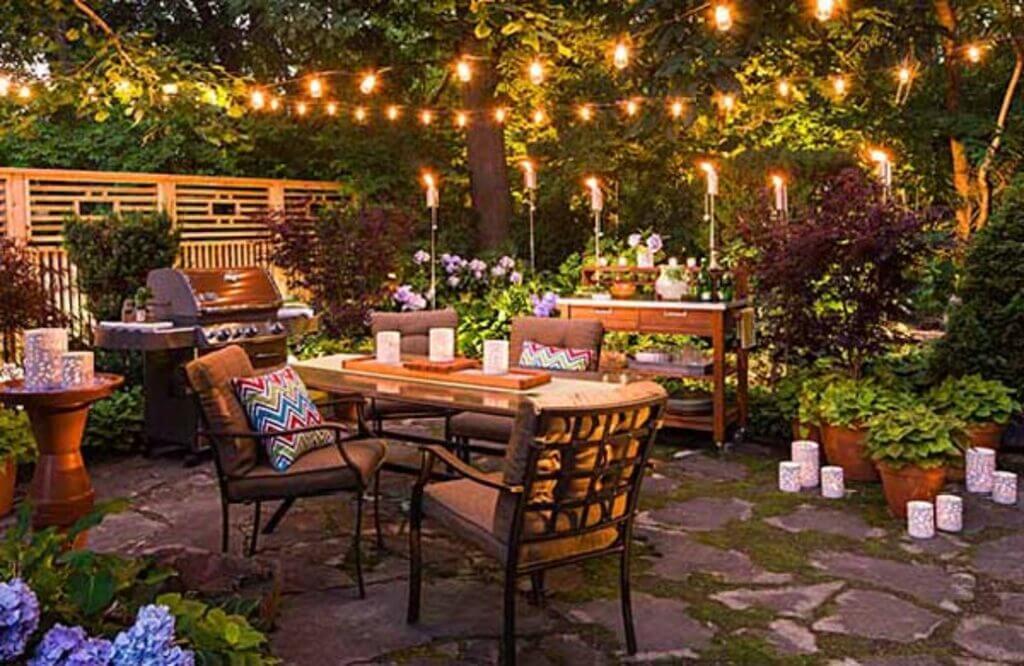 Source: fourseasonsfencing.co
In the heat of the day, you'll want to reduce the light as the sun is likely to be too bright and powerful. But, as it drops away, you'll want to be able to continue to enjoy the great outdoors. The easiest way to do this is to add outside lighting to your patio or deck.
These can be hung on the wall, added to the awning, or fitted into the deck. The right lights will help to illuminate the area and help you to keep enjoying it after the sun has set. 
However, while going green is important, you should think twice about using solar street lights in your entertaining area. There is no guarantee they will have a charge when you're ready to use them. 
Get the Paint Out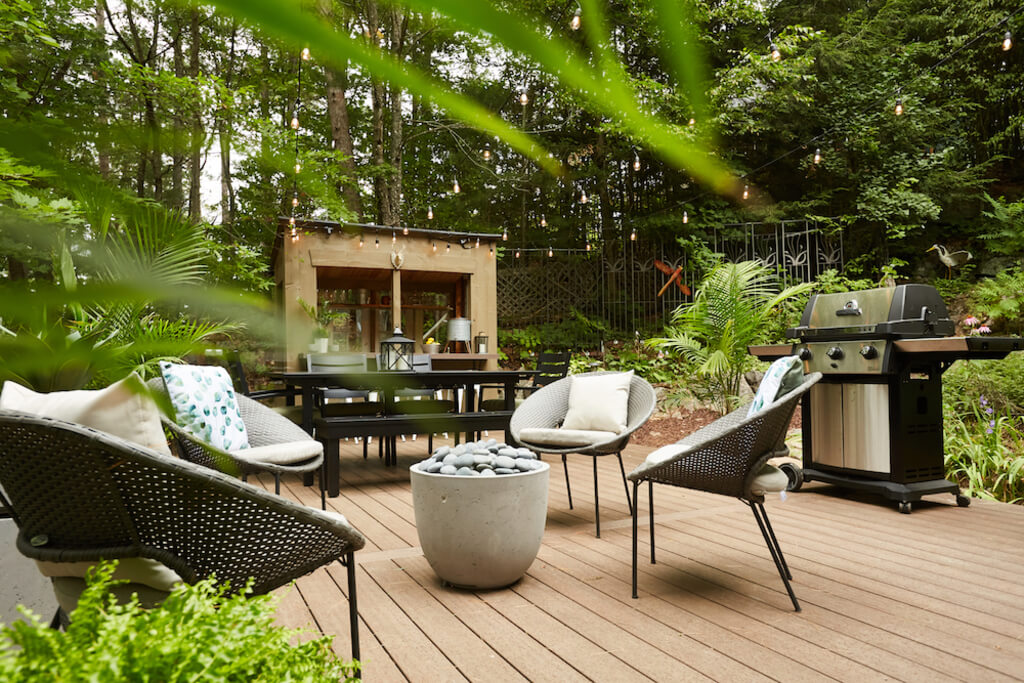 Source: files.com
To help ensure that your patio or decking area looks fantastic you should get the paint out and give it all a coat. That means cleaning the decking and varnishing or even painting it, to help create the right effect. You can also paint the surrounding walls. The right colour can help to set the ambience and make the area feel larger or more intimate, depending on your needs.
Don't forget, your garden furniture may start to look faded after a season or two in the sun. It's worth looking at them to see if they need a fresh coat of paint. This is an effective way of brightening your deck skirting or patio and helping to ensure your furniture lasts longer. 
Add an Outdoor Rug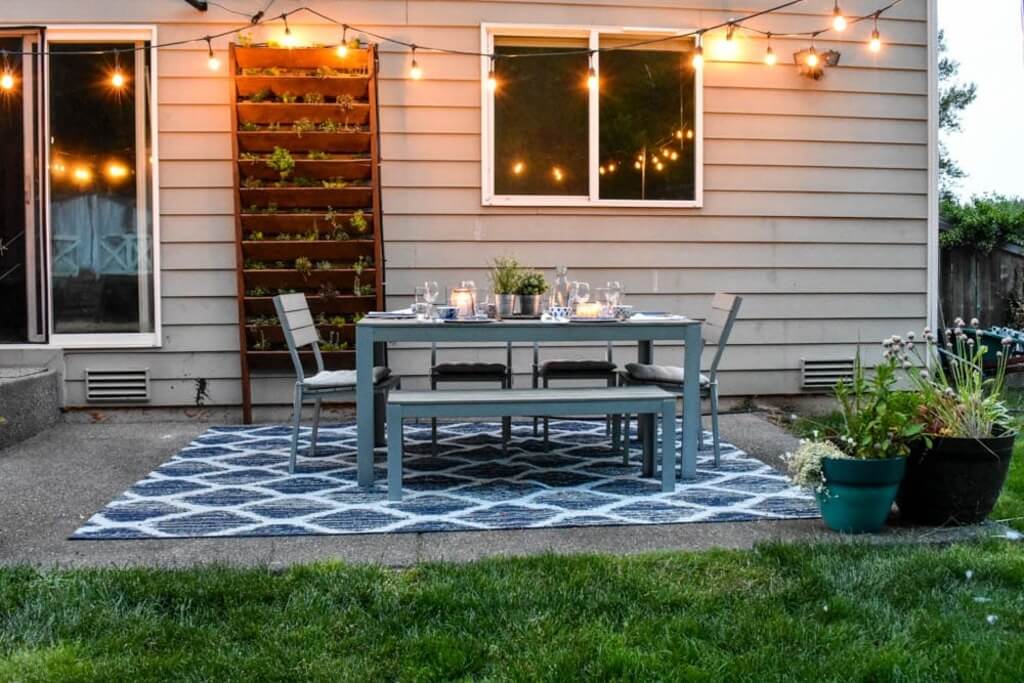 Source: cdn.com
There are plenty of rugs on the market that are designed to live outdoors and stay outside in all weathers. Adding a rug to your patio or deck will make it feel more like a room, helping to bring the outside inside and the inside-outside. 
All you have to do is choose the rug that you like and add it. The rug helps pull the different elements of your patio together while softening the harder features. 
If you prefer something that doesn't need to be moved in bad weather, stencil a design on the floor and paint it. Just make sure you used outdoor paint. 
Personal Touches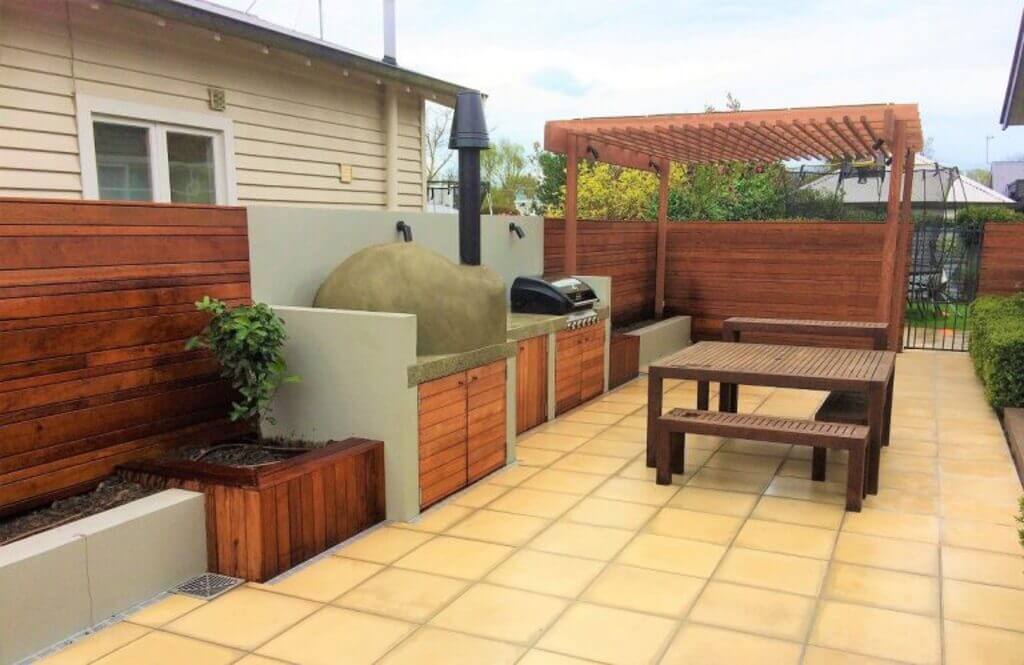 Source: egn.co
You wouldn't create a room inside your home without adding some personal touches. If you want your outside space to shine, you have to adopt the same approach. That means a plant pot or two, soft and colourful cushions, perhaps a lantern or similar feature, and even a piece of art on the wall.
Don't forget to cover your chairs or stools with colourful fabrics!
Also Read: 25+ Best Sloped Backyard Ideas on a Budget for 2022
Consider the Wind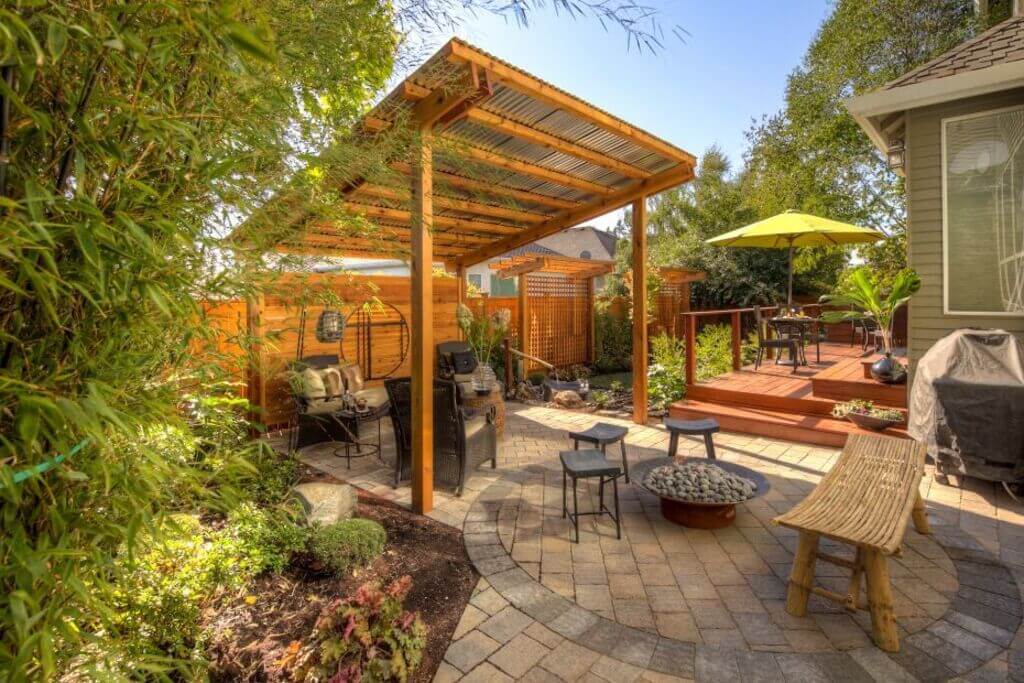 Source: pinimg.com
On a hot day, the wind is a welcome addition. But, when it's cooler you may want to block any wind. The easiest way to do this is to add a pull-out screen. These fasten to a wall and you simply pull them out when you need them. It's a great way of enclosing space to make it feel warmer and more intimate.
Final Thoughts
You should always remember that the space you are creating is personal. That means, design it according to what you like to do in your yard. You can then add the relevant features and try the area, if you don't like it you can change it!