Top 15 Inexpensive Deck Skirting Ideas for Your Outdoor Space
Skirting is used to add an extra level or elevate the house more on the porch area which results in enhancing its beauty and visual appeal. Thus, going with the correct deck skirting ideas is important for the patio or porch as these skirtings can form an illusion and make the house look grand.
Various deck skirting ideas can adopt for a functional design to store things and along with these aspects, it plays a crucial role in enhancing the appearance of the deck. Deck skirts are more than just beautiful elements, these serve the purpose of offering a coordinated structure to conceal the hollow space between a deck and the ground. It also acts as a protective mesh against animals.
Common Materials for Modern Deck Skirting Ideas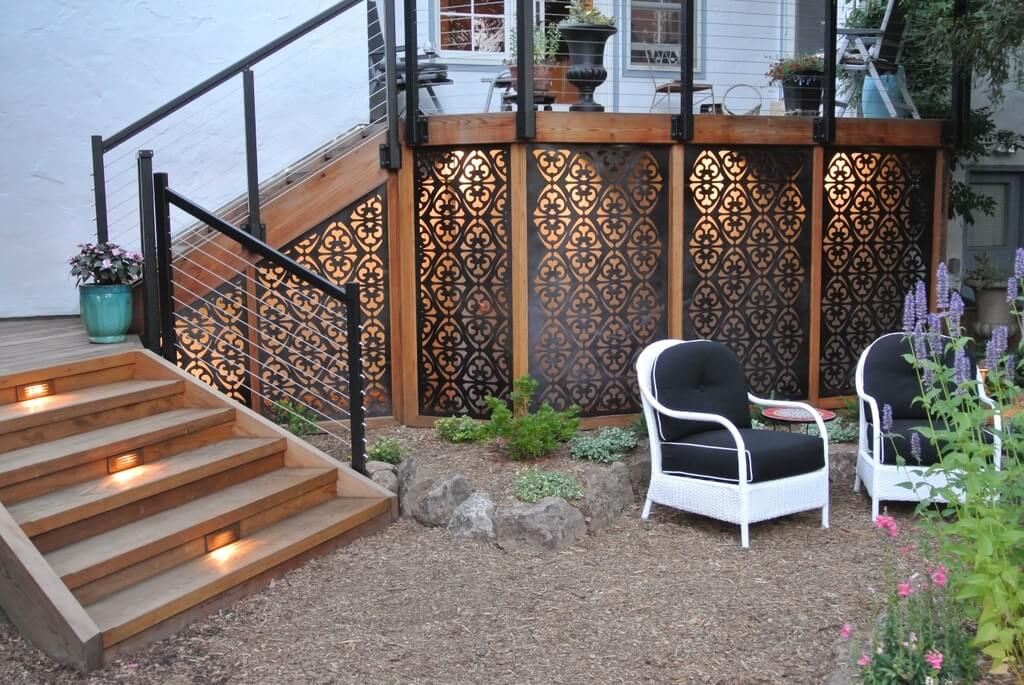 Source: thenateshow.com
Prior to getting into the creative designs and deck skirting ideas, it's important to have an understanding of the materials used for these deck skirts. A beforehand knowledge in this subject may assist you to create a unique mismatch of different materials to form an aesthetic design.
Though these deck skirts can be composed in one single material as well, exploring designs with a set of two complementing materials can make the design look even more appealing and durable.
A few of the commonly used deck skirting materials are:
Metal 

Bricks

Solid Wood

Composites

Faux stone

Shrubs and Plants

Wood Lattice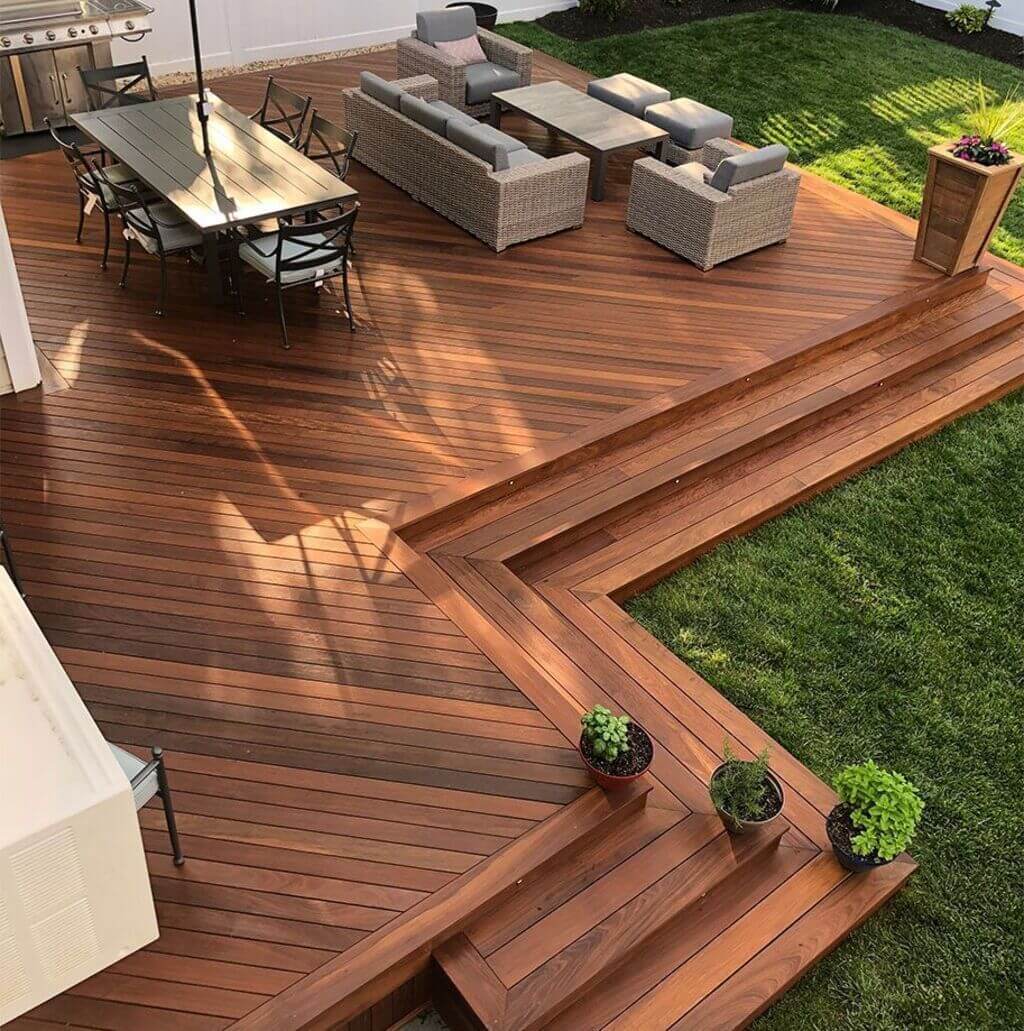 Source: pinimg.com
Deck skirting ideas are not only based on the material selection, rather, before selecting a design, but you also need to ask these questions for yourself to come up with the most appropriate design.
What is the primary purpose of the deck?

Will it use for storage?

Is it to keep the animals away?

Is it just for aesthetic purposes?
These are the common considerations to note before selecting a deck skirting idea. After the selection, the latter key consideration is its maintenance.
15 Deck Skirting Ideas Decked with Creativity and Aesthetics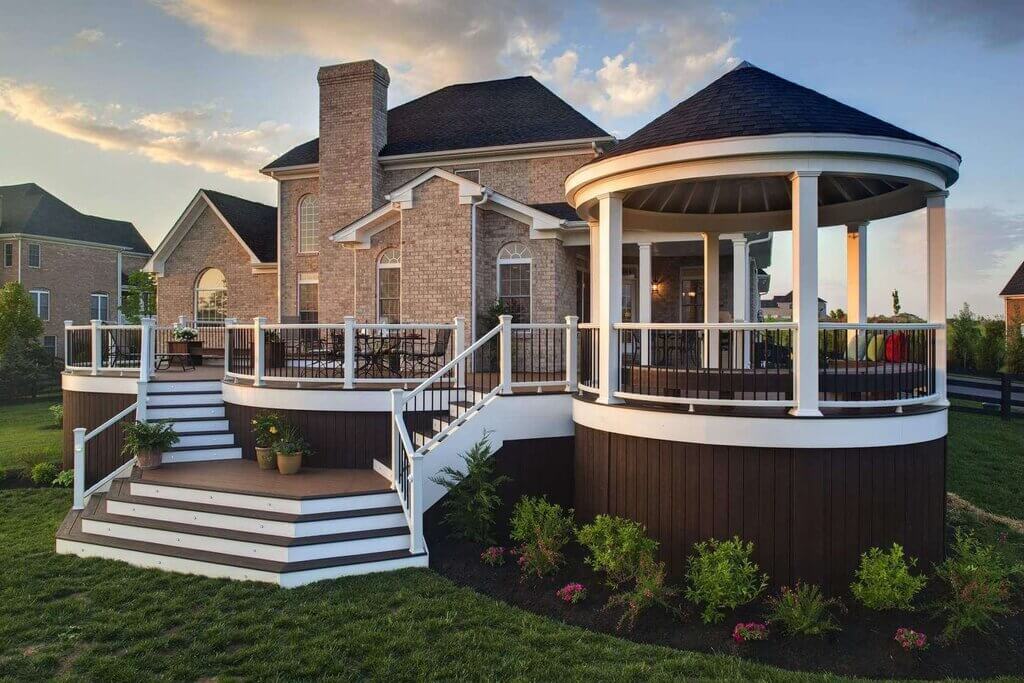 Source: hammer-shop.ru
With the deck being such a flexible and functional element, its skirting needs a creative design to aid in comfort and enhance the beauty of the space. 
Here are 15 Deck skirting Ideas to elevate the glam of your deck.
1. Narrow Board Skirting: Inexpensive Deck Skirting Ideas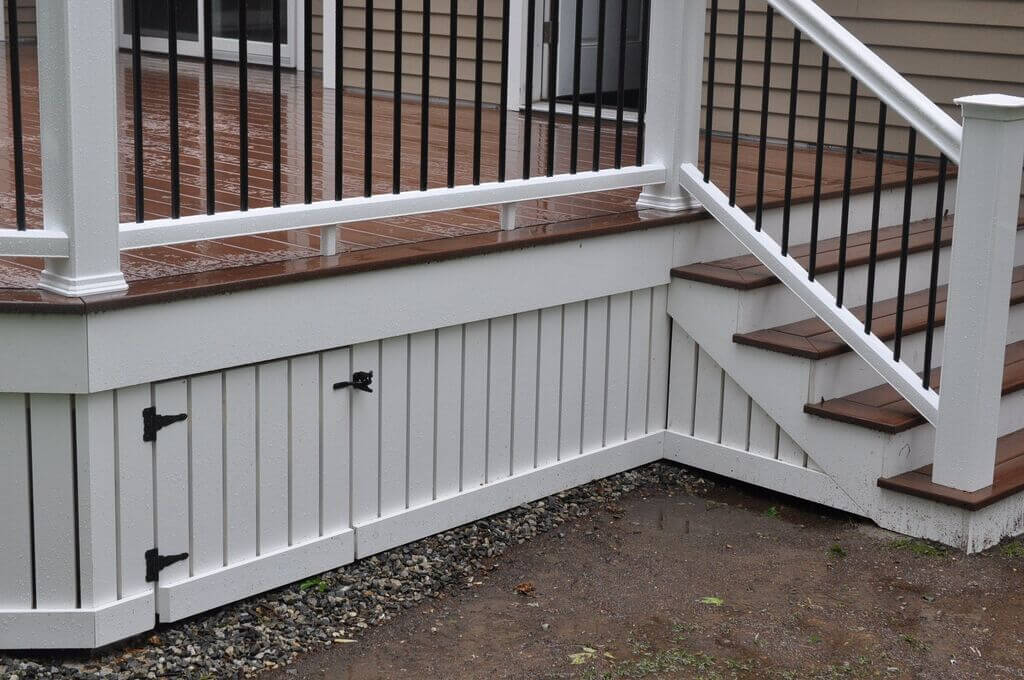 Source: decks.com
Cheap deck skirting ideas compose majorly in wooden slats, scrap wood, or vinyl panels. Rather than opting for wide wooden slats, narrow board skirting can offer a modern look to the deck. Thin wood slats offer about five-six boards from one thick wood.
A small deck can be skited with these standard boards with inexpensive deck skirting ideas. For a contemporary look, the composite material can select in muted gray tones.
2. Under Deck Skirting Ideas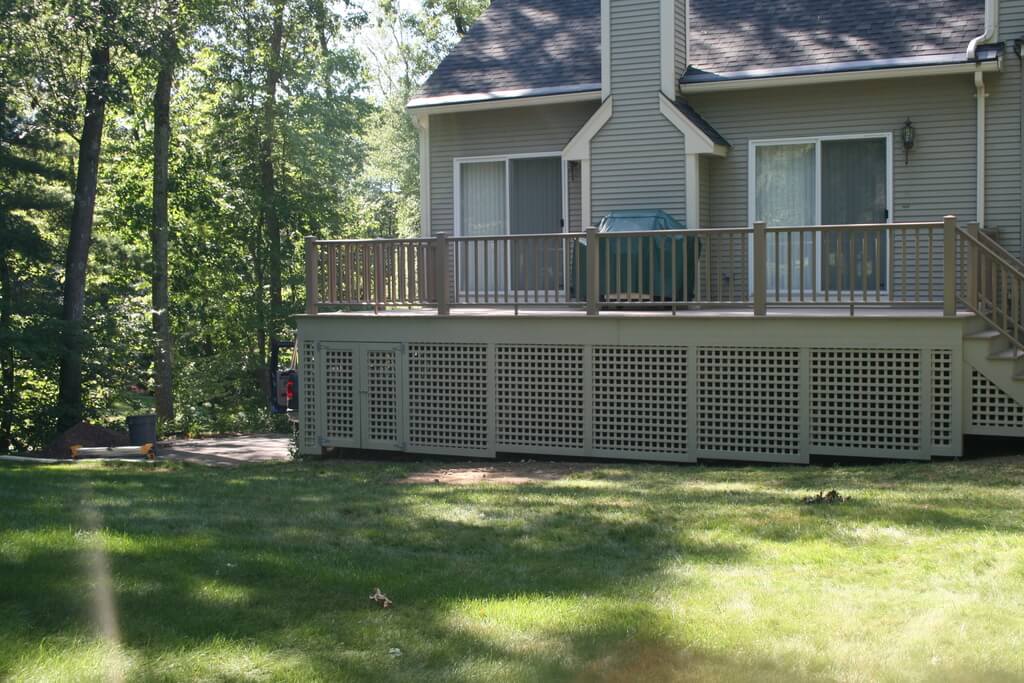 Source: permalatt.com
Under deck serves as an additional storage room to store outdoor equipment in a concealed area like a pump for the pool, water pipes, etc. The high deck skirting can also incorporate extra access for the house.
Under deck skirting ideas with white shade and wooden design can offer ranch aesthetics placed in a suburban area. Extra access in wooden doors and beautiful railing in solid wood with metallic accents can enhance the visual appeal. 
3. Under Deck Lattice Ideas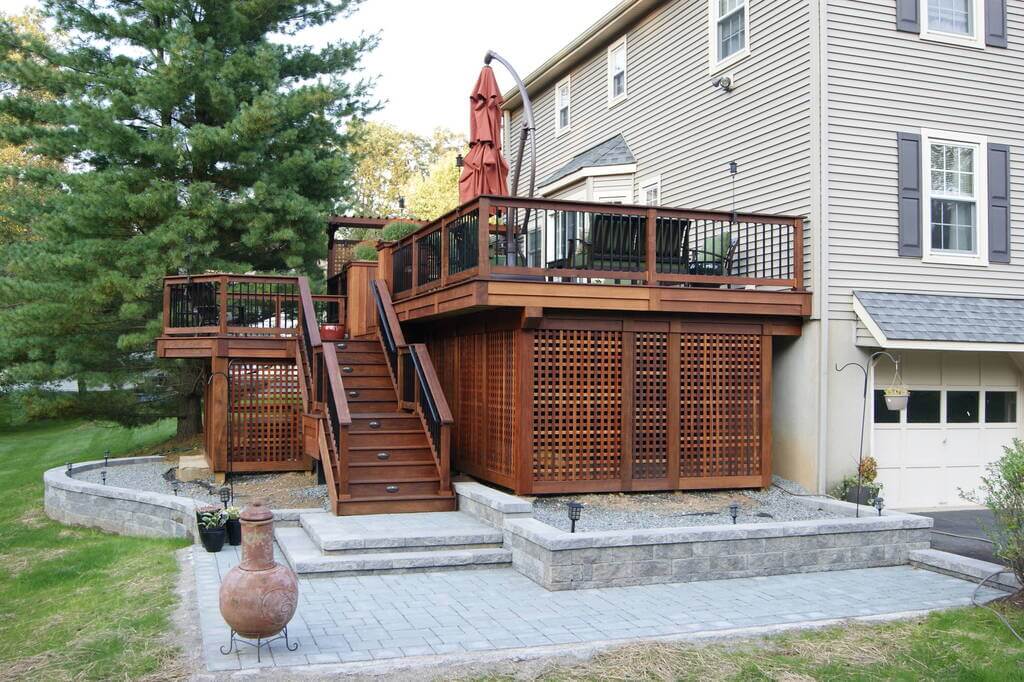 Source: hzcdn.com
Lattice skirting with grid patterns or criss-cross patterns goes well with most of the architectural design language. To complement designs with rustic, traditional, or colonial style appeal, wood under deck lattice ideas work the best.
But in order to achieve better durability and long-term maintained skirting, vinyl has become the most chosen material. Under deck lattice ideas are a great way to convert an empty area into additional storage for the house. 
A hardwood skirting can inject classic design offering delicate aesthetics contrasted with natural landscaping.
4. Symmetric Modern Deck Skirting Ideas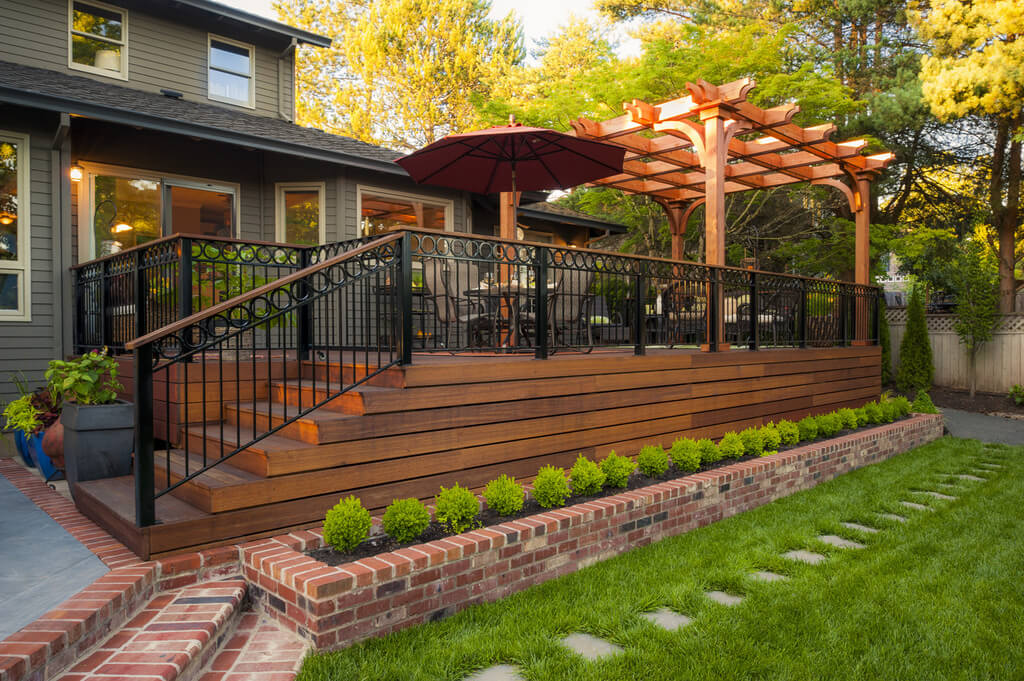 Source: paradiserestored.com
Modern deck skirting ideas are composed of edgy colors, horizontal lines, and clean symmetry. The most popular materials for these deck skirts are concrete, wood, and composites. Horizontal deck skirting ideas impart a clean appeal with a well-organized patio.
The railing with metal complementing wooden steps can be illuminated with LED lights to make the design more interesting and appealing.
5. Bold Stone Deck Skirting Ideas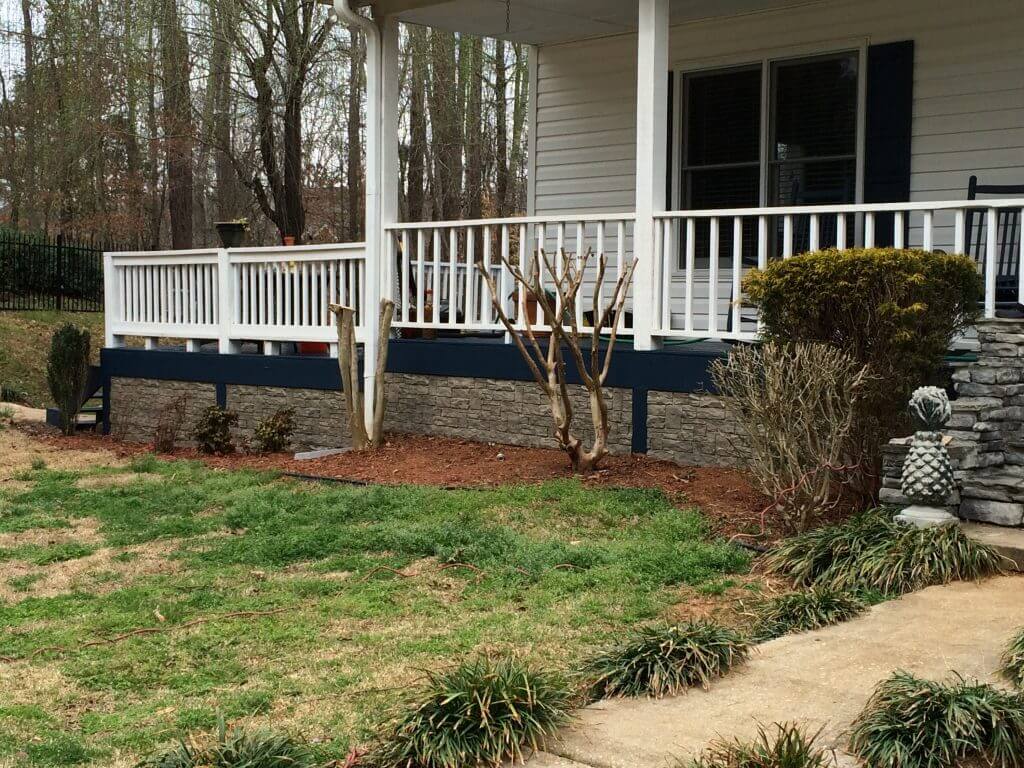 Source: barrondesigns.com
Stone skirting imparts a bold and solid character to the deck. The color palette with interesting texture gives a strong and sophisticated look to the design. Deck skirting ideas well-balanced with stone and hardwood offers a seamless appearance with natural feels.
The same design can be constructed with brick stone and metallic railing which forms an angled symmetrical balance with the clean lines offering a neat design. 
6. Metallic Deck Skirts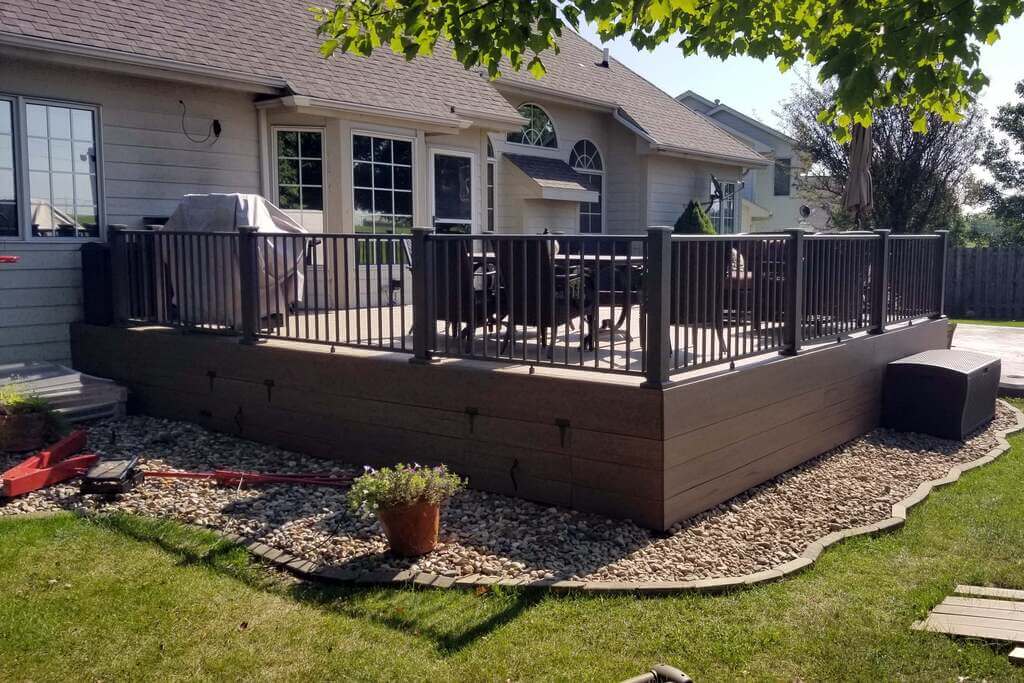 Source: hzcdn.com
Metal is low maintenance and durable material that fits well for the functionality of railing and deck skirting ideas. Metallic deck skirts offer weatherproof skirting that can be utilized as storage space.
These are the strong skirtings that keep animals away from their sturdiness. The visual appeal of the metal imparts aesthetics with metallic black contrasting with light tones. Metallic design imparts an industrial and contemporary look at a cheap price.
Inexpensive deck skirting ideas with metallic panels also assist in better ventilation and require very little maintenance. 
7. Wooden Skirting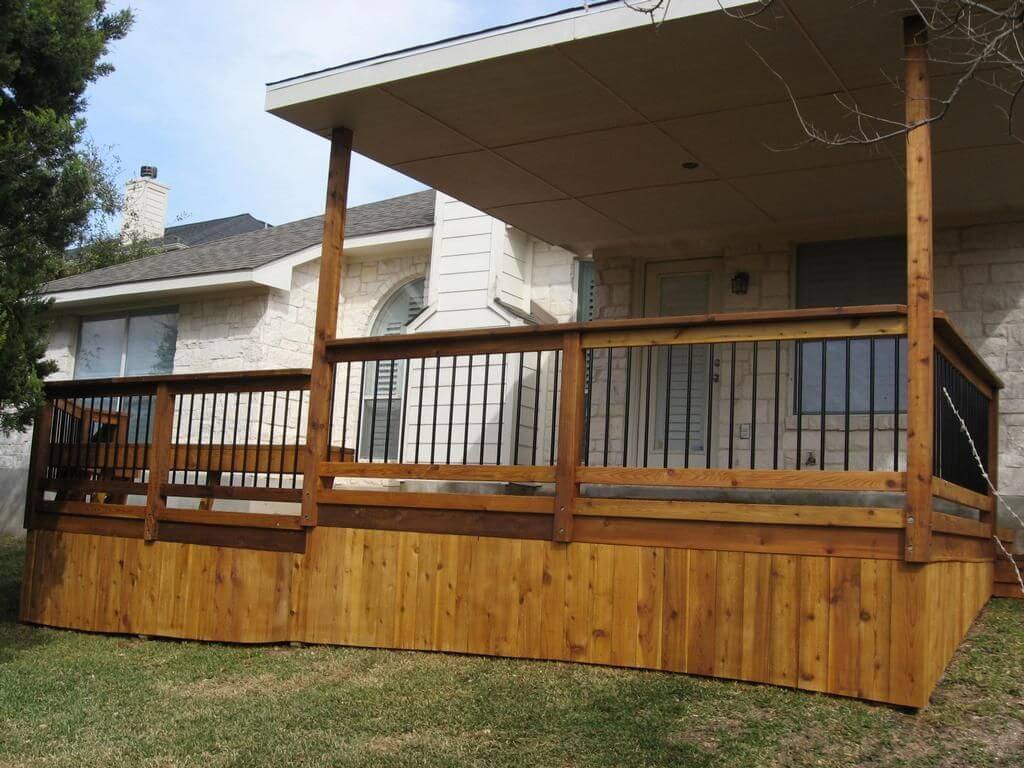 Source: pinimg.com
Wood is always a great choice to enhance the beauty of the house by offering a vintage vibe. It is a convenient material to work with and offers various creative deck skirting ideas. Either a conventional wooden skirting or an elevated one can be placed to glam up the space.
It can be bordered with metallic railing to add a rustic vibe to the deck.
8. PVC Skirt: Horizontal Deck Skirting Ideas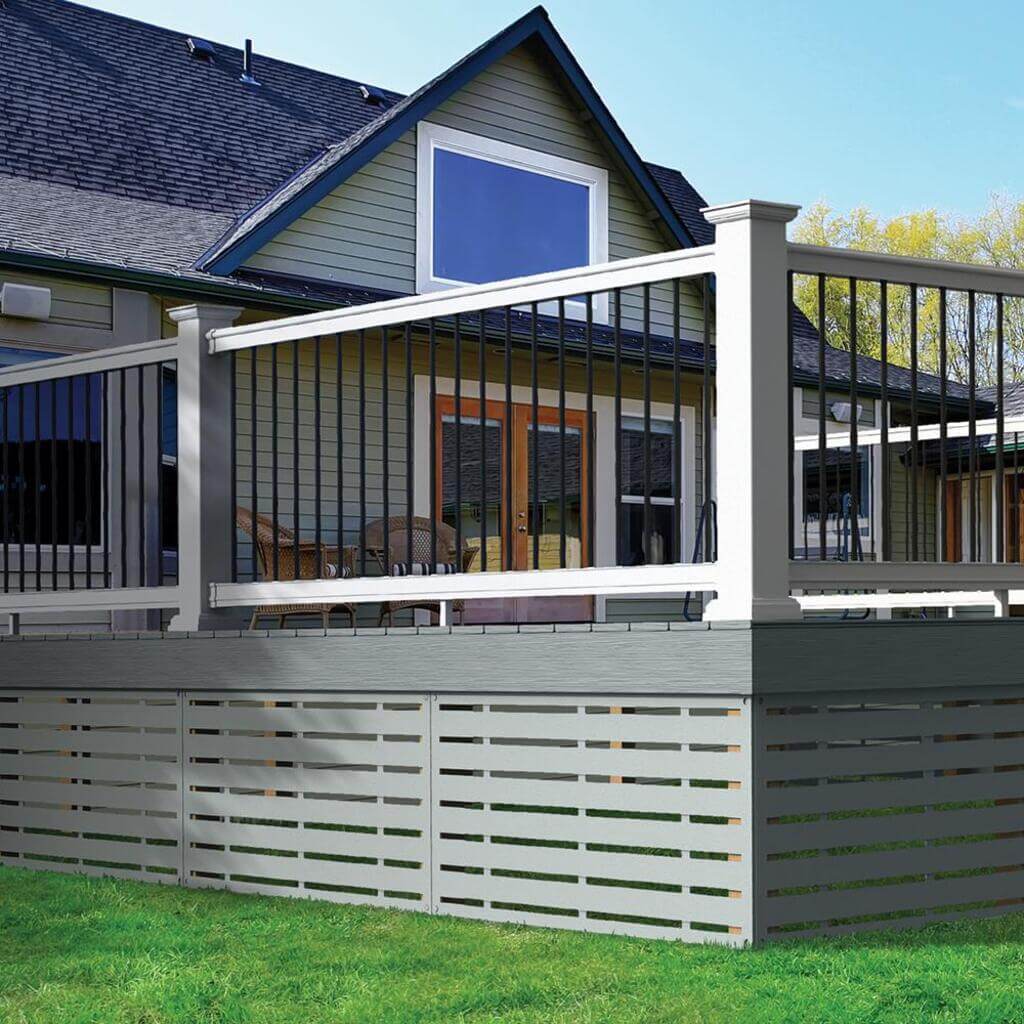 Source: lowes.com
For localities with high moisture levels, PVC deck skirts act as great substitutes to the typical wooden skirting. These weatherproof skirtings are offering in a variety of colors with easy workability.
PVC skirting is great for style with its narrow, horizontal slats offering great ventilation and enhanced aesthetics. It can be contrasted with natural wood tones and metallic railing. PVC ideas can also be molded in the form of a classic lattice appearance with thick borders and criss-cross patterns.
9. Composite Deck Skirting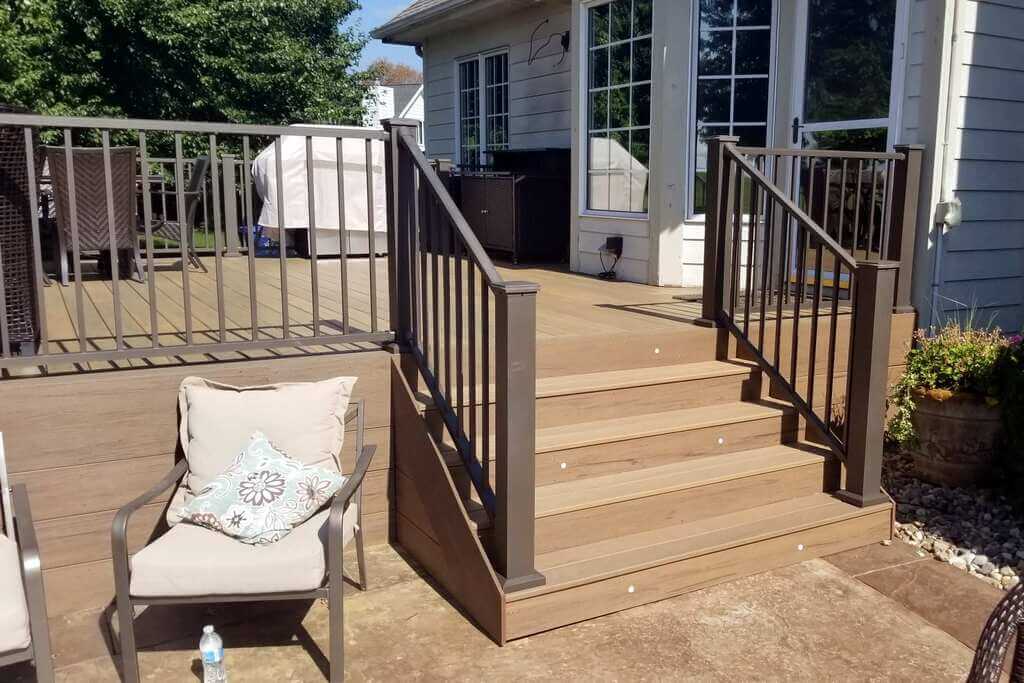 Source: hzcdn.com
To build a more lasting design, composite materials generally mix two or perhaps more building components. Composite materials used in deck skirts are created from a mix of concrete and different textures to mimic wood or vinyl.
Composite deck skirting ideas can be made in the conventional box style. Because the deck and the skirt are constructed of the same composite material, the overall appearance is consistent with the heavy box type shape blending well with the thick railing.
10. Pallet: Farmhouse Deck Skirting Ideas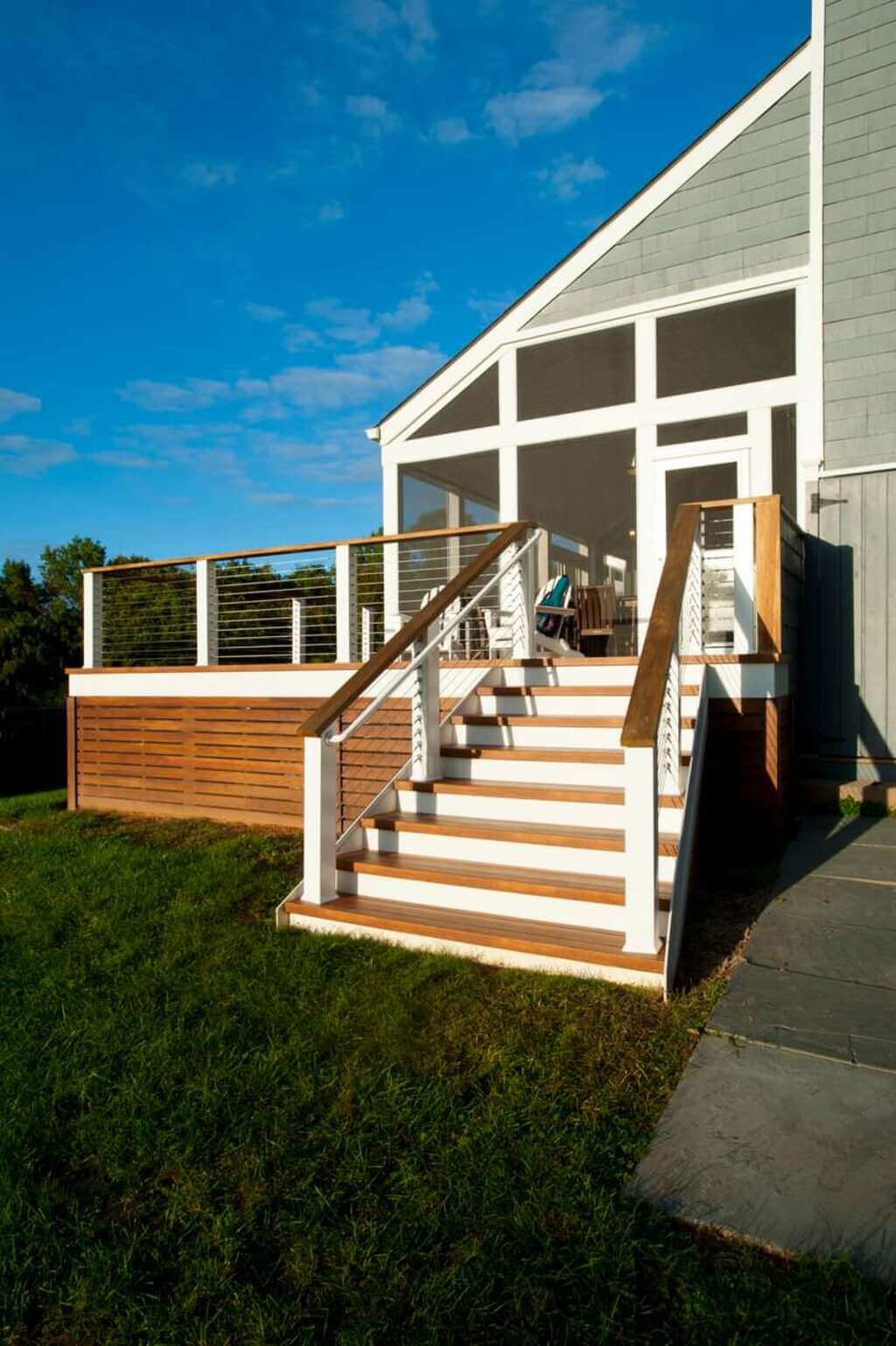 Source: hzcdn.com
Deck skirting ideas with pallets puts the wood to great use imparting rusty cabin or modern farmhouse style to the design. These offer a warm glow with beautifully contrasting pallet skirting with concrete.
A contemporary vibe can add with warm lighting on the brown color palette. The wide horizontal pallets enclosed with fiberglass can offer edgy appeal and add a fine touch to the traditional look of pallet deck skirting.
11. Tall Deck Skirts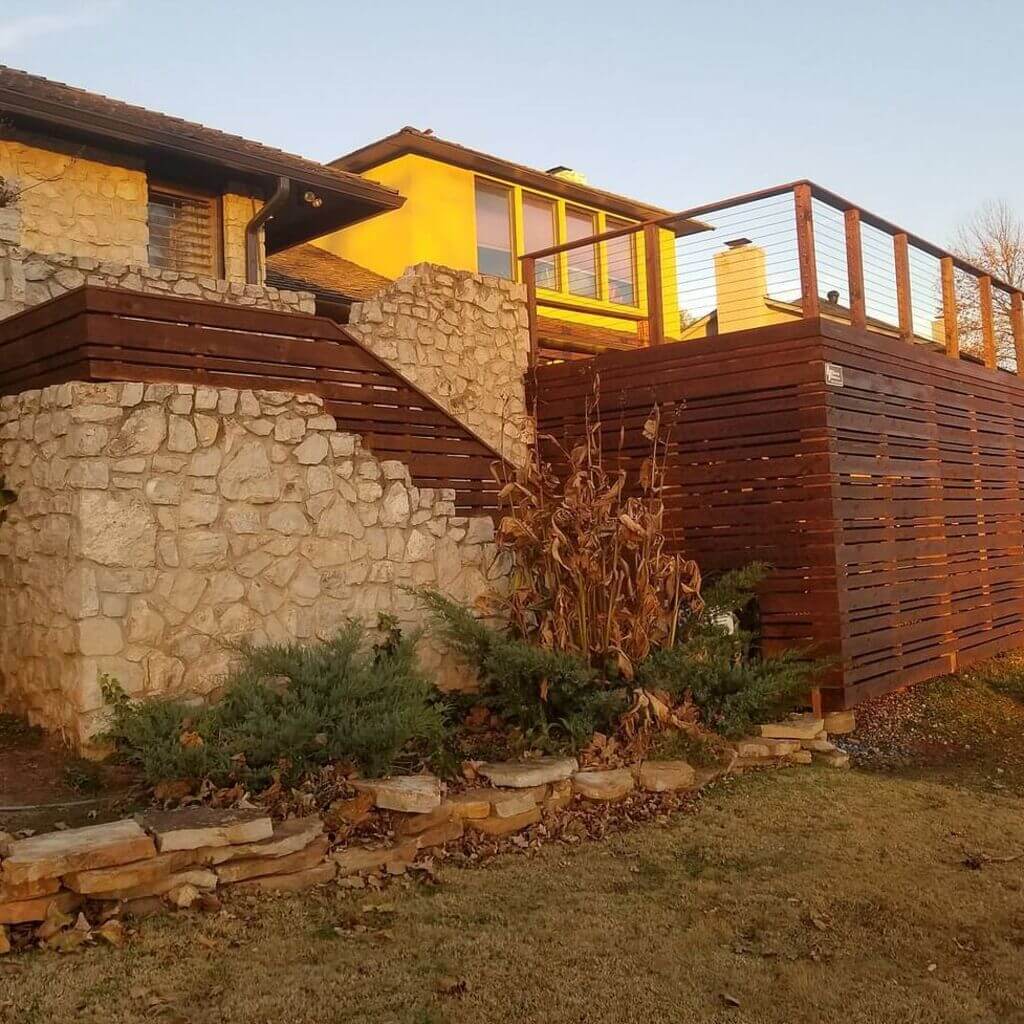 Source: gumlet.io
The main purpose of building tall deck skirtings is to safeguard the patio for wild animals of the forest zones. These are generally incorporated in the localities with uneven terrains. Tall deck skirts also come in handy for the flood-prone zones and act as an additional security wall for the house.
Tall skirtings made of wood, concrete, and metallic railing offer a townhouse appeal and an appeal of conformity. It also forms an illusion of unevenness.
12. Natural Craftsman Deck Skirting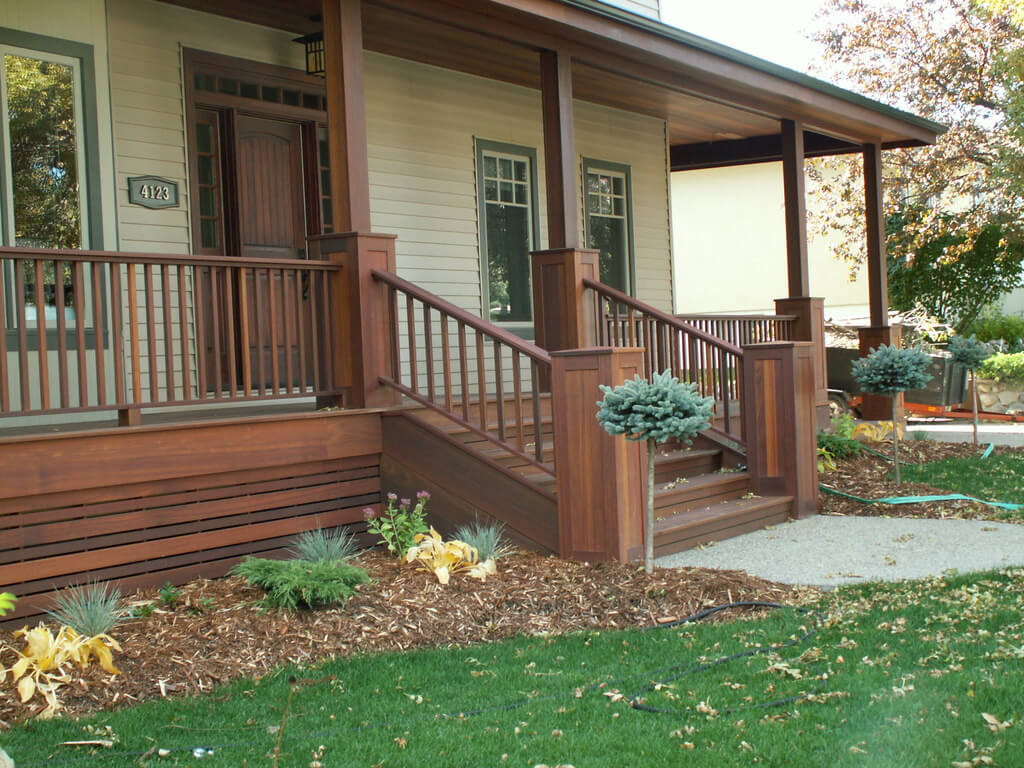 Source: blogspot.com
Craftsman-style deck skirting is building the skirt around natural colors and natural materials. It demands authenticity to the design elements and the design should be uniform with that of the house.
A stained wood palette with horizontal deck skirting ideas and natural color palette offers a stunning look to the deck.
13. Concrete Skirting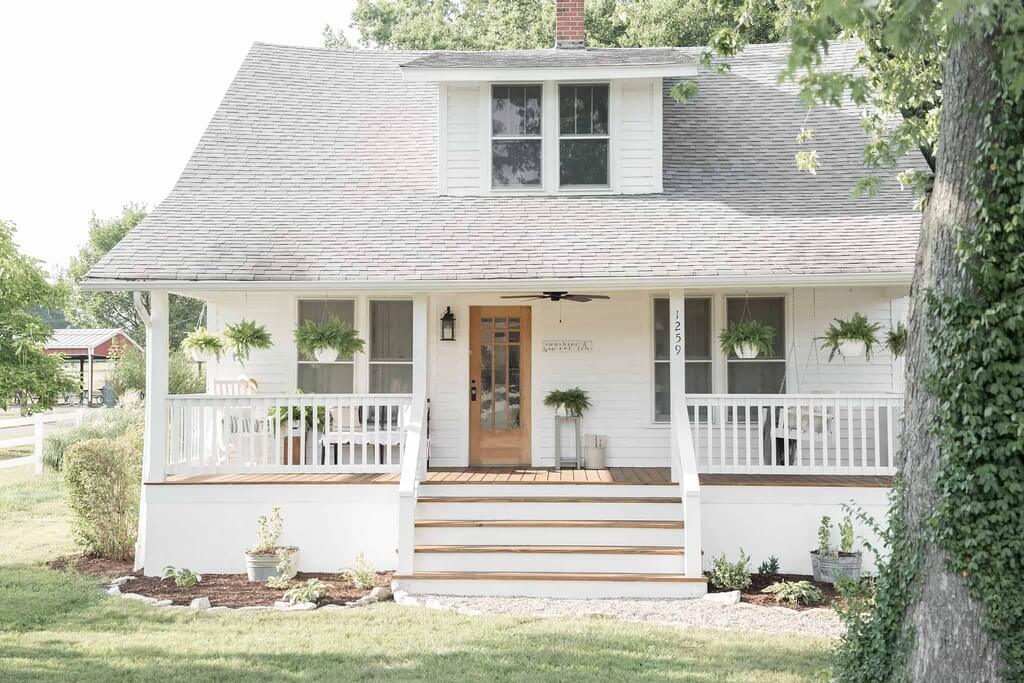 Source: farmhouseonboone.com
Concrete skirting is the most durable and weatherproof option for decks. Opting for natural stones, concrete, and pavers can offer a timeless look that blends well with any design. The gray tones skirting can contrast with a wooden finish to bring Asian touch to the design.
Also Read: Top 10 Cheap Patio Paver Ideas for Your Dream House
14. Pool Deck Skirting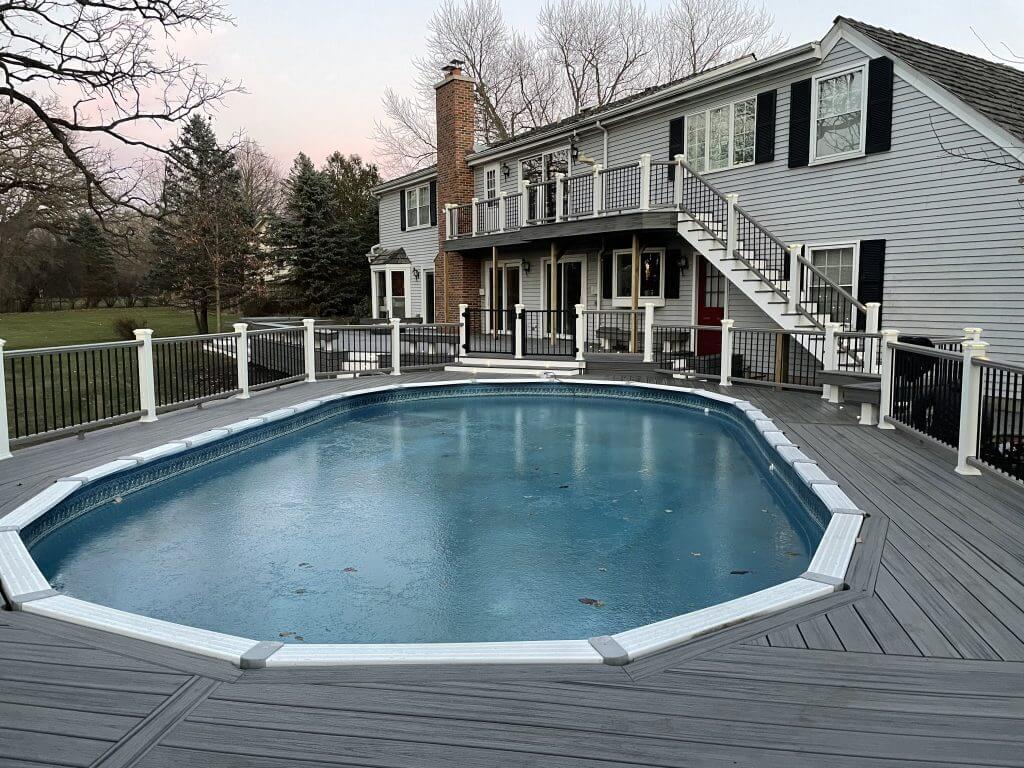 Source: platinumdecking.com
The most popular trend in deck skirting ideas with in-ground pools. This approach offers unique vibes with a pool enclosed in an appealing deck. The skirting can be kept low-ground in a wooden lattice which can act as an additional storage space as well.
Deck skirts with wooden accents and brown shades can form a zen pool vibe and impart subtle aesthetics.
15. Floating Deck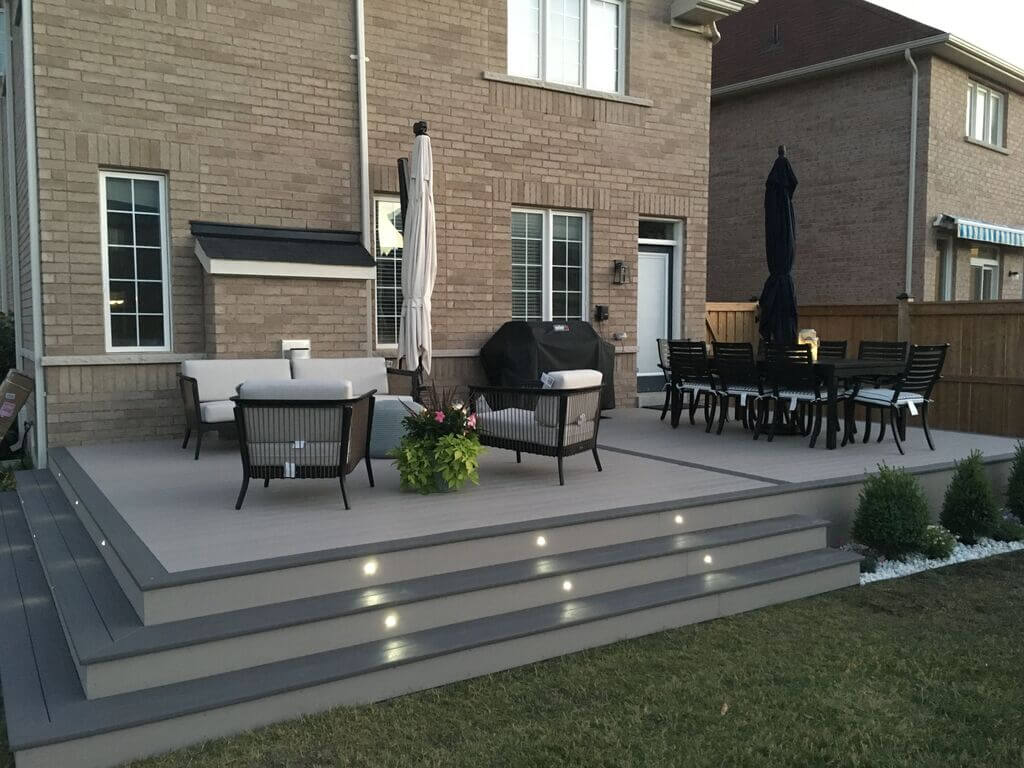 Source: pinimg.com
Floating decks are the free-standing ones without structural support or railings. A solid deck skirting can aid in achieving this look successfully. Deck skirting serving as steps and illuminated with LED lights offer a warm and welcoming appeal.
A Seamless Look for Decks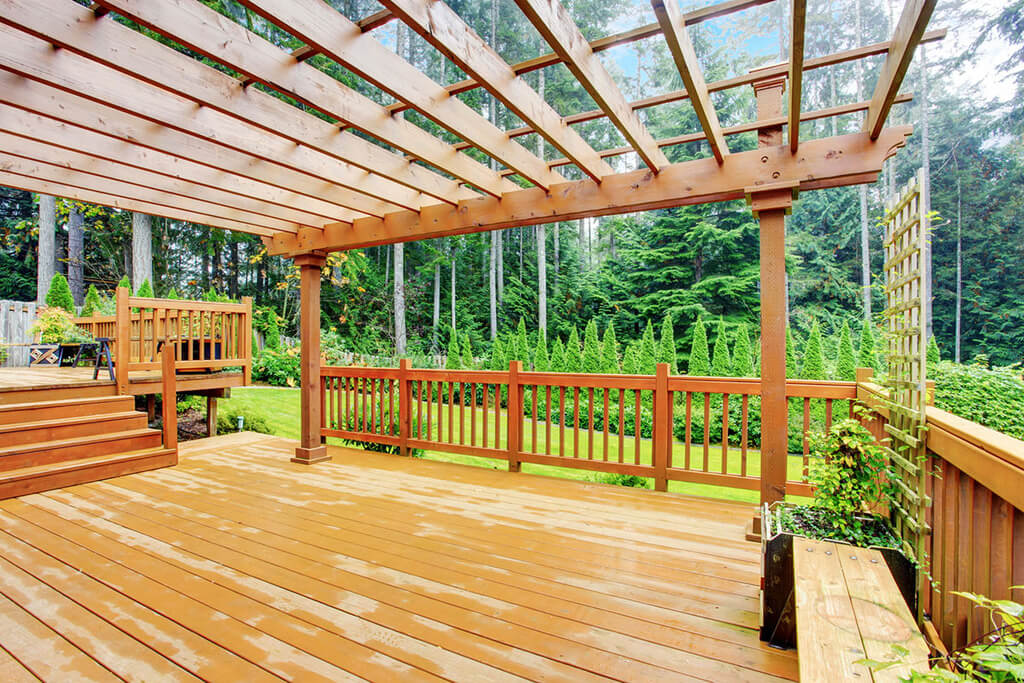 Source: bobvila.com
Different deck skirting ideas have the potential to offer uniqueness in the design. Deck skirts are the aesthetic elements that can serve various purposes like storage or entry point, etc. From a sea of options in these ideas, the one that fits the requirements and guarantees clean aesthetics should be chosen for a cohesive look.
To know more about Home improvement ideas, Cleaning and decoration tips visit ArchitecturesIdeas.
For daily updates, follow us on our Instagram page @architectures_idea.