Having a balcony in your home is a great thing. You can enjoy the mornings while drinking tea and also see the sunset with your cute dog. It is a little space where we can enjoy viewing the beautiful surroundings. And apart from this they also add great character and beauty to the exterior facade of the house. Let's see some balcony railing design ideas.
And to even enhance the beauty of the balcony, you should add some interesting balcony railings. Some people forget about them, as they think that this is not an important area, but it is. It is just like putting a cherry on the cake. Yes, after completion of your house, these balcony railings will actually complete the look. So, don't ignore the railings and decorate your balcony with some awesome railings.
Now you might have started thinking about what kind of railing designs will look best on your balcony. Just keep reading this article as today we have brought different railing designs for the balcony. From wooden to metal ones, we've collected every design and also tell you their advantages. Not only based on design, but you can also select a railing according to the material.
But before selecting any railing design for a balcony, you should keep two things in mind: Do you want a close or open view, and Do you care about looks or safety? If you want to enjoy the neighborhood views, then open or glass balconies are perfect for you, but if you're worried about the safety of your house, then go for concrete or iron ones. Similarly, if you want to create a rustic vibe then go for wooden ones, they will provide you with the perfect rustic feel.
So look at the balcony railing design ideas, and transform your old and boring balcony into a fun and interesting place.
10 Types of Railing Designs for Balcony
Now we're going to tell about modern balcony railing design according to the materials. Don't forget that apart from giving a visual appeal to your home; railings are there to protect us from falling down. So, they should be strong. so decide which material will be best for your balcony railings and then pick the one:
1. Classic Wooden Railing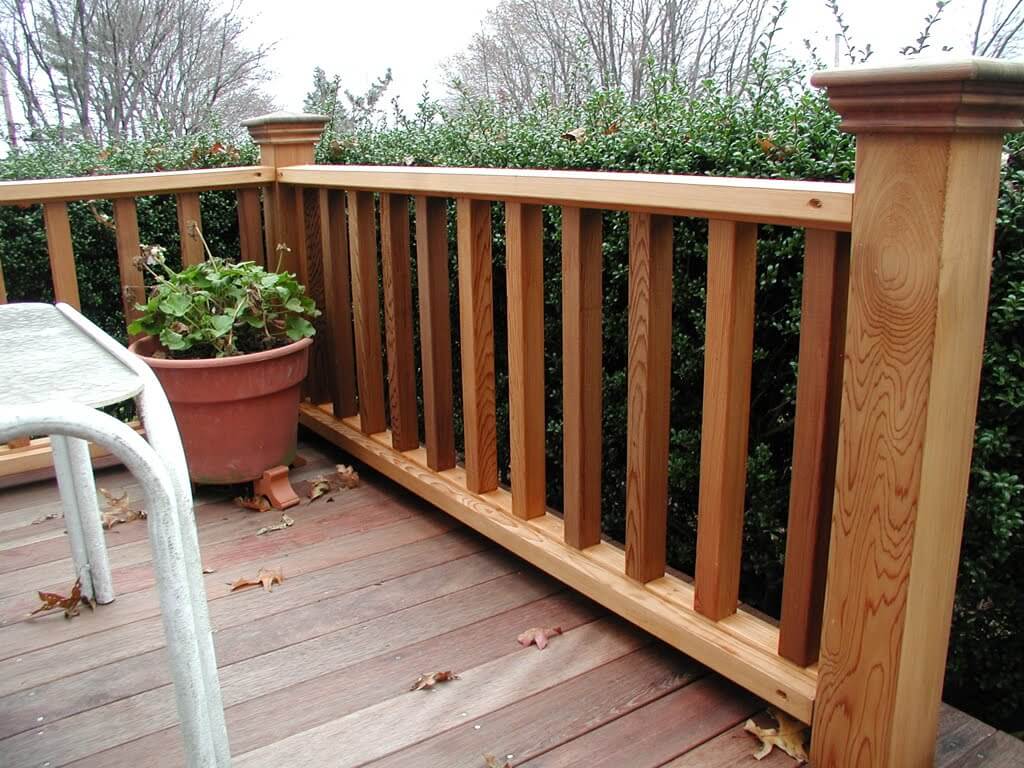 Wooden railings have been used for years, right? They are very sturdy yet minimalist. Which also features elegant, vertically aligned wooden pieces that perfectly match the stunning wooden handrail. You can also include them to enhance the exteriors of your house. Another great thing about them is that they are not that expensive, so include a wooden handrail in your balcony to make the area convenient and modern.
One thing that you should keep in mind that these railings have a strong tendency to deform in water. So, after some time, you need to either change them or refresh them.
2. Beautiful White PVC and Vinyl Railings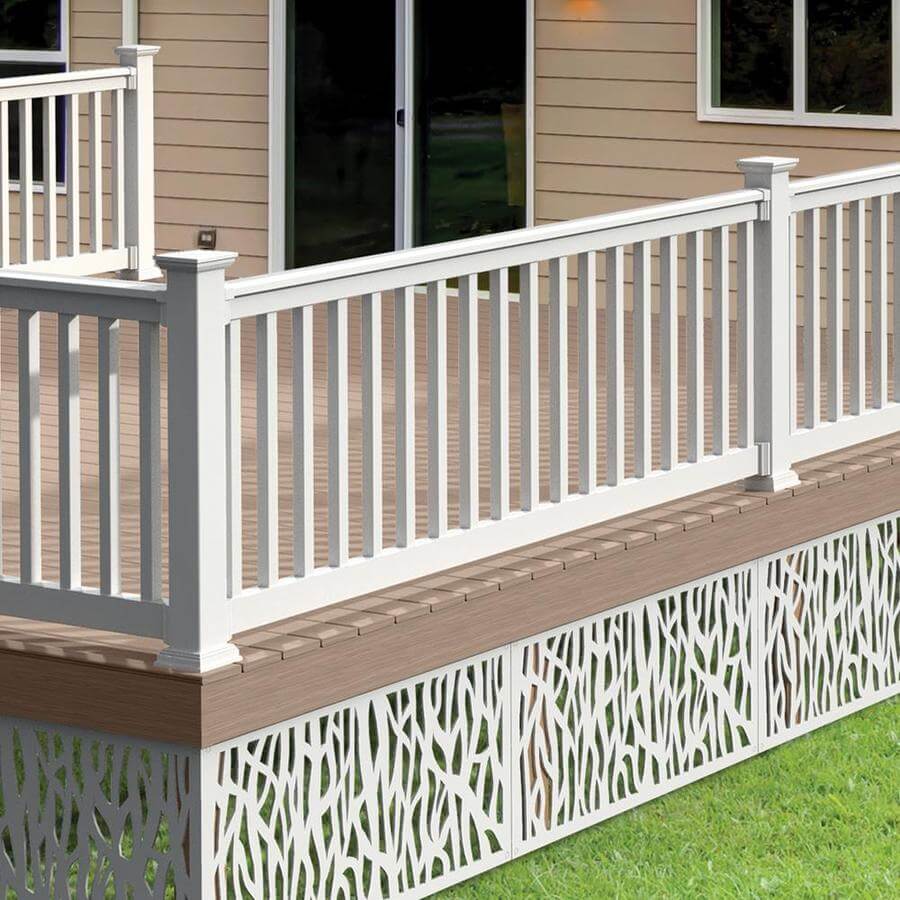 So, if you're looking for some solid solution for railings other than wooden ones, then PVC and vinyl railings are perfect for you. They look quite modern and also do not deform. There is also no need to paint or seal them. But they only come in white color and demand regular cleaning.
3. Transparent Glass Terrace Railings Design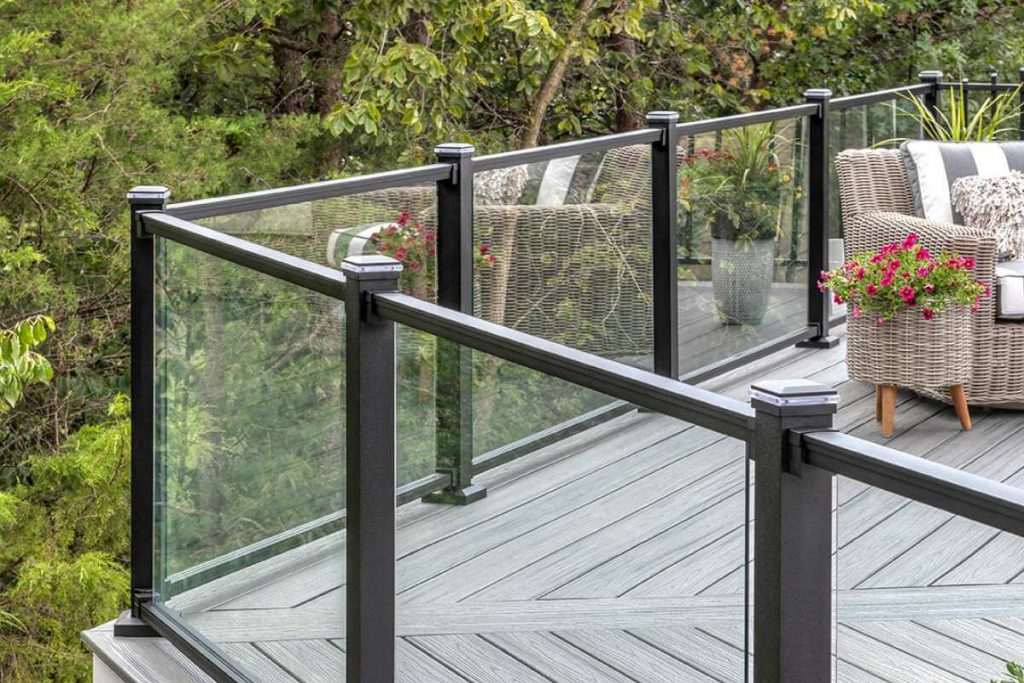 If you're residing near a lake or by the seashore, then there is nothing better than the clear glass railings to enjoy the breathtaking views of the surroundings. This is the main reason for its popularity. From it, you can enjoy the pleasant views of the environment while drinking coffee from your balcony.
Although they're pretty expensive and they also need some support. You can club it with various other materials such as aluminum, wood, or vinyl to create the frame of the glass railings.
4. Solid Concrete Railings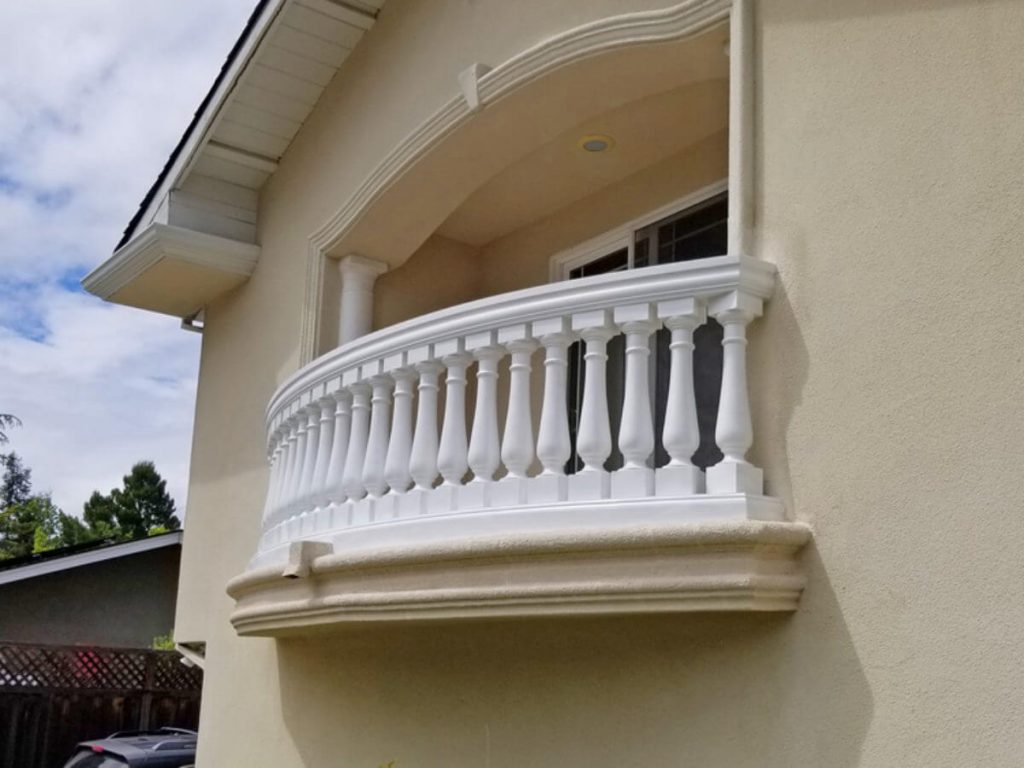 What is more robust and sturdier than concrete? Nothing, right! If you want a permanent and sturdy solution for your balcony, go for concrete railings. They are very strong and also inexpensive. You can also use them in almost every kind of house.
But there are not so many designs available in this category, but as compared to the wood and metal or even glass railings, they just need zero maintenance. So if you want long-lasting and low maintenance railings, then no doubt this will be ideal for you.
5. Lovely Aluminum Railings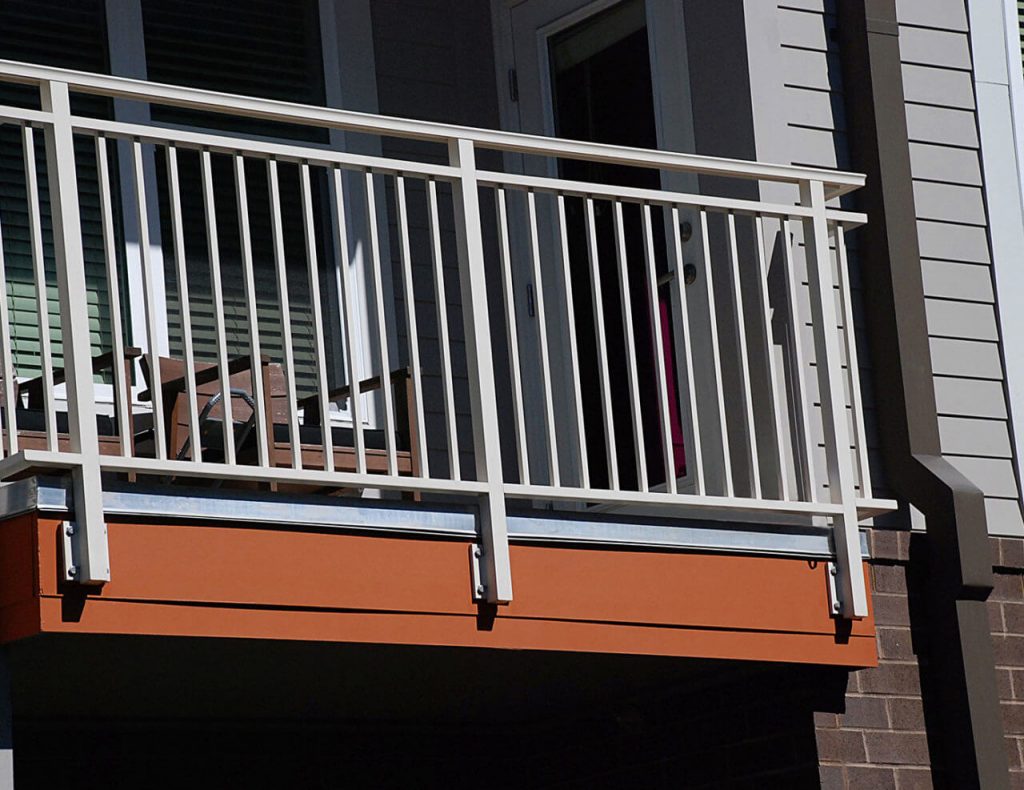 Strong, light, and modern: these are the qualities of aluminum. After wood, it is one of the most commonly used metals in house railing designs. There are plenty of design & color options available here, from which you can pick your favorite one & place it according to your railings design for terrace balcony.

Other than that, you can also pick the stainless steel railings, which also look absolutely gorgeous in your balcony.
6. Stylish Slants Railings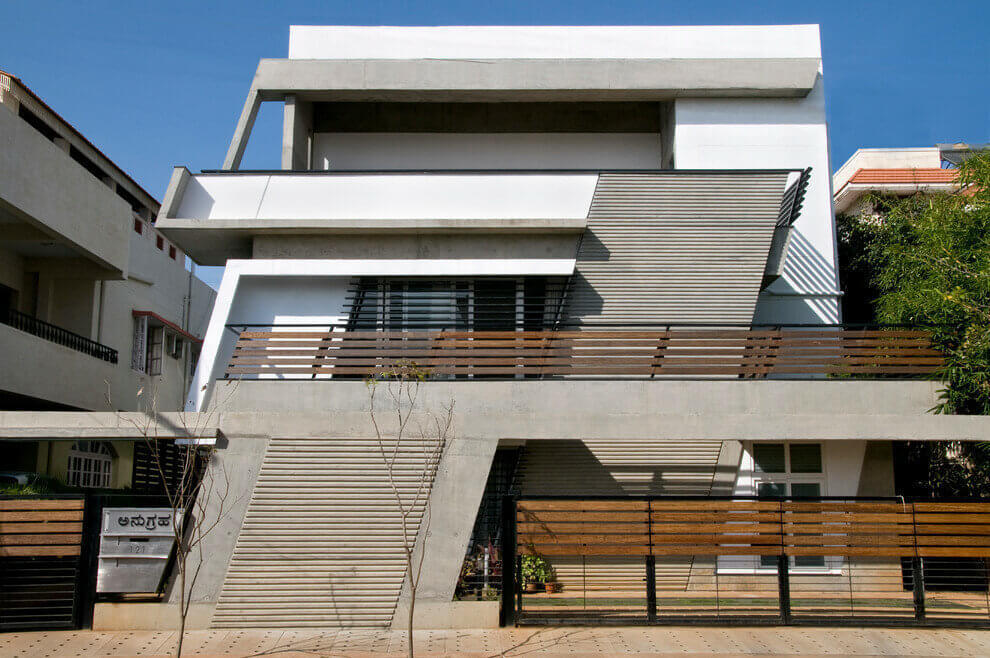 The above house has a front railing design which is made of two materials: metal and wood. The posts are made from metal, and then the wooden slats are placed horizontally on the outer face, covering the metal posts. Don't they look modern? The rich brown tone of the wood enhances the grey-white facade and it also perfectly matches the main gate.
7. Metal Wired Railings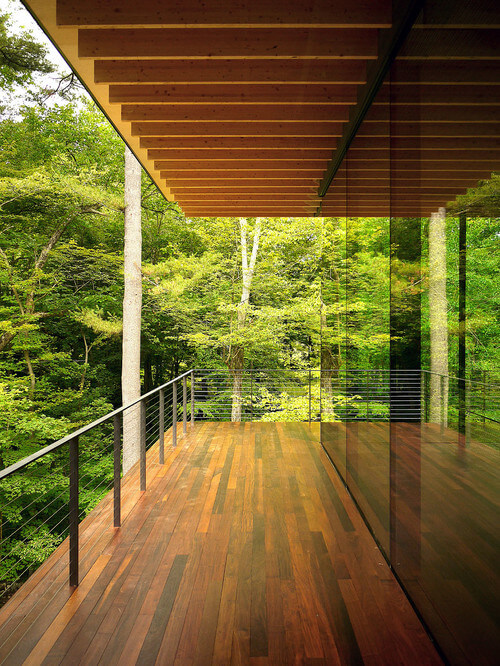 Look at these types of railings, they are known as metal wire railings. They are made of strong stainless steel wires or cables. They can be either fixed horizontally or vertically to the balusters. These vanishing wires give the balcony a tranquil and great character. It also provides a little openness while still giving safety. If you want to know about fantastic staircase railing design ideas, click on the link to read our blog on that.
8. Alluring Screened Railings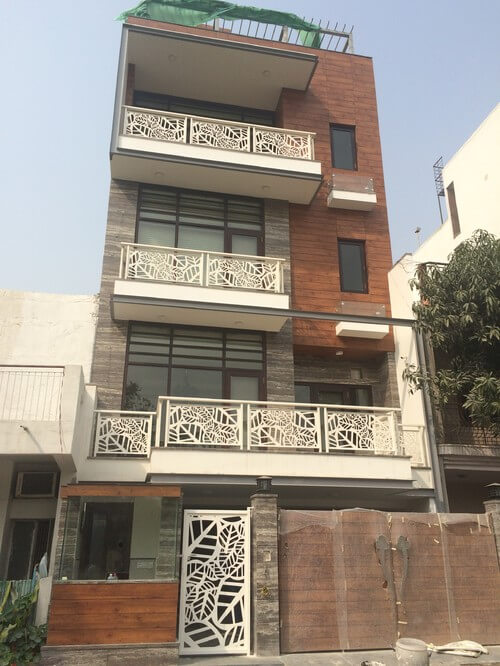 This kind of balcony railing is known as the lattice railings or jali screens. The best thing about them is that they can be crafted in the alloy, wood, and any other engineered materials like fiber or plastic. Isn't it cool? They provide total privacy with visual interests at the same time. You can pick the one in your favorite design or pattern and make your home exteriors look even more beautiful.
9. Wrought Iron Railings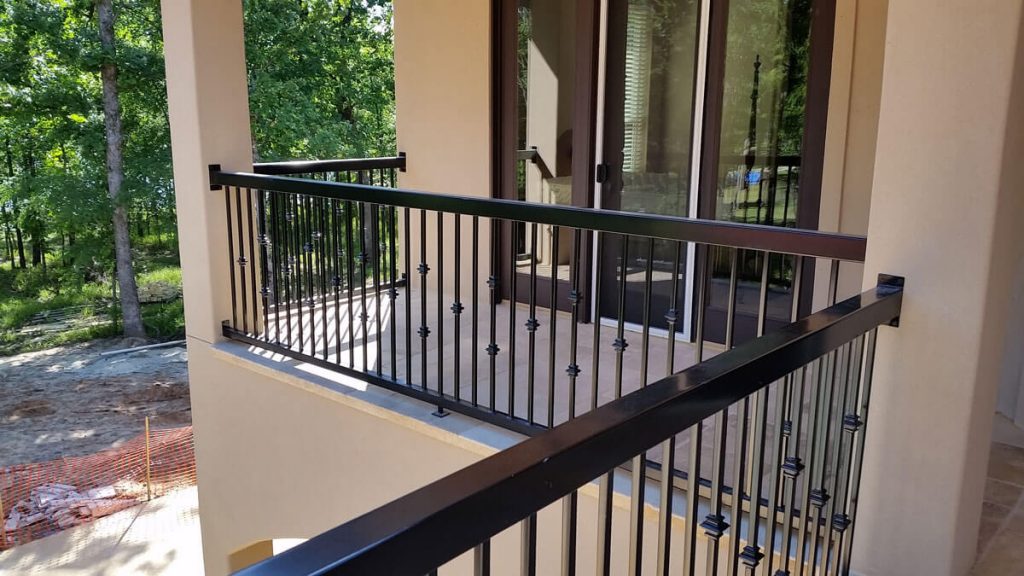 10. Decorative X-style railing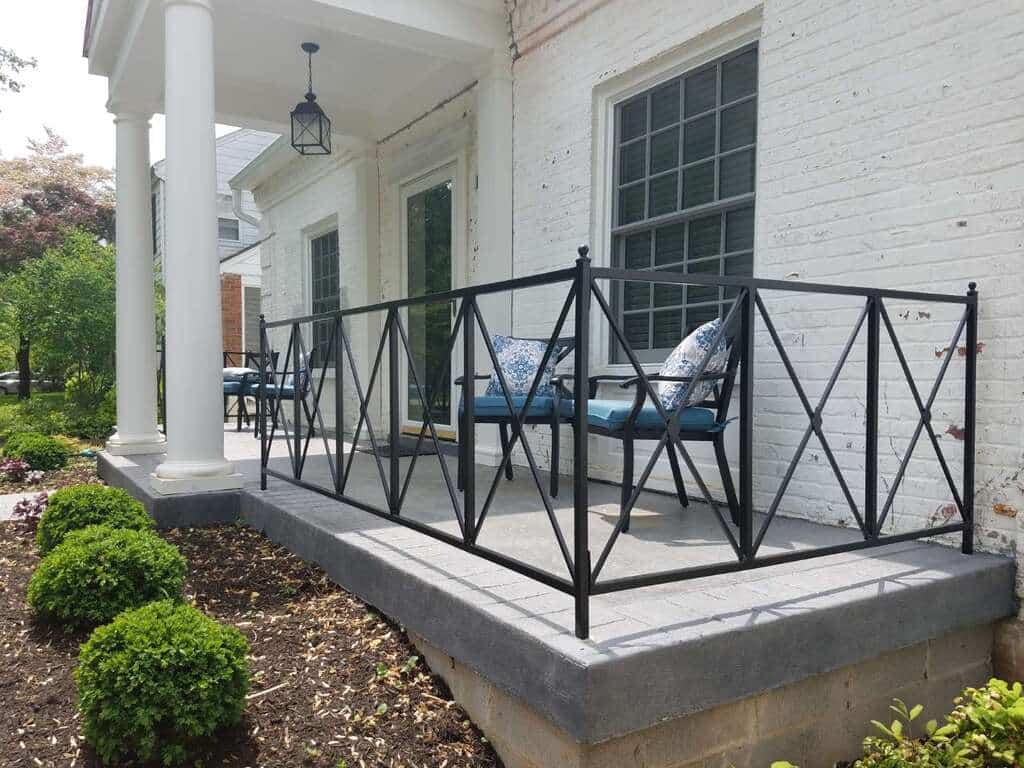 Look at this railing, how beautiful is that? This is an iron balcony railing that is built with durable and robust iron. It can bear all kinds of weather conditions, and at the same time, it adds beauty to homes with its elegant designs.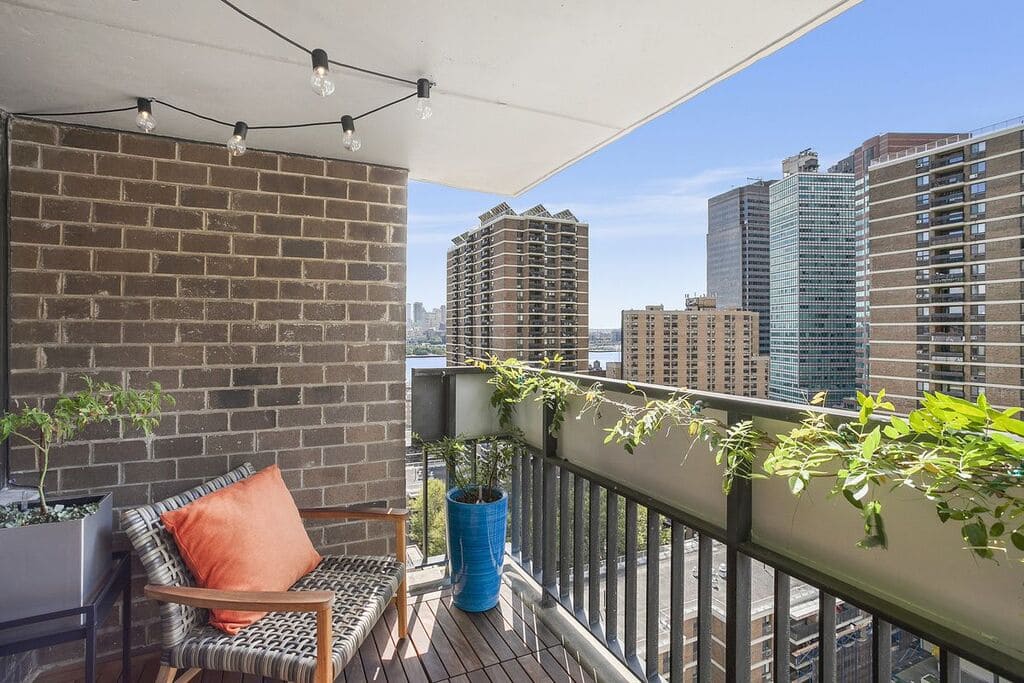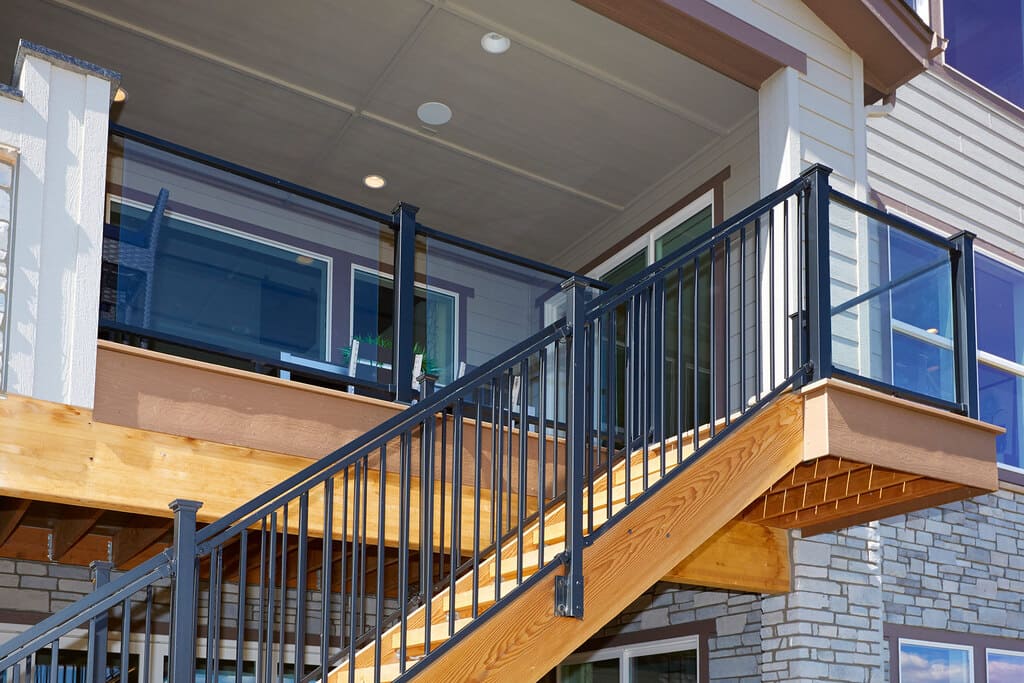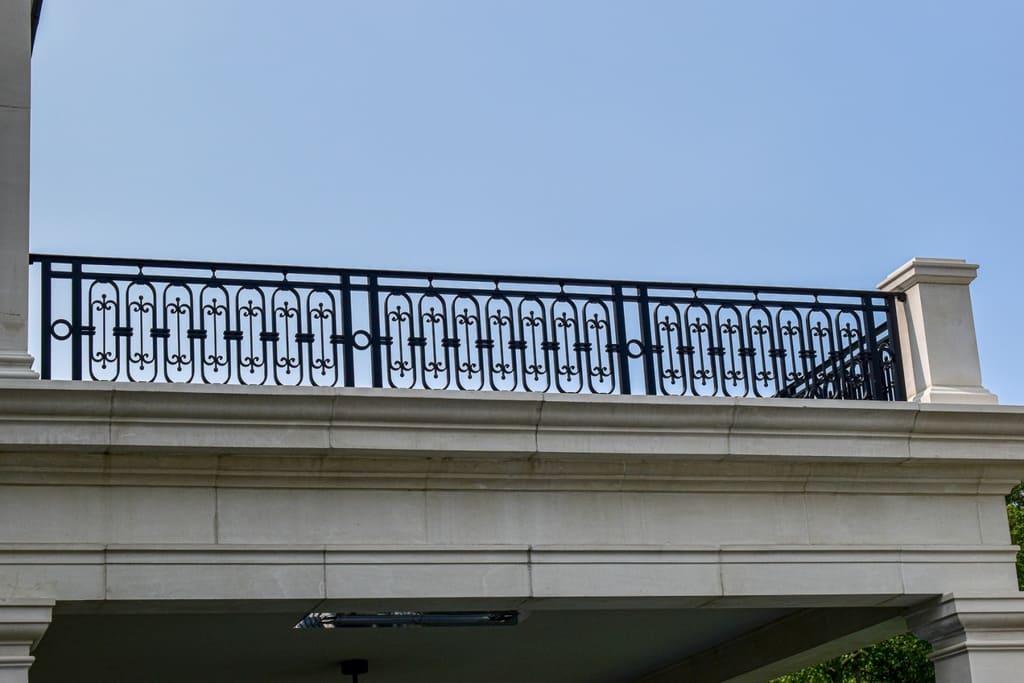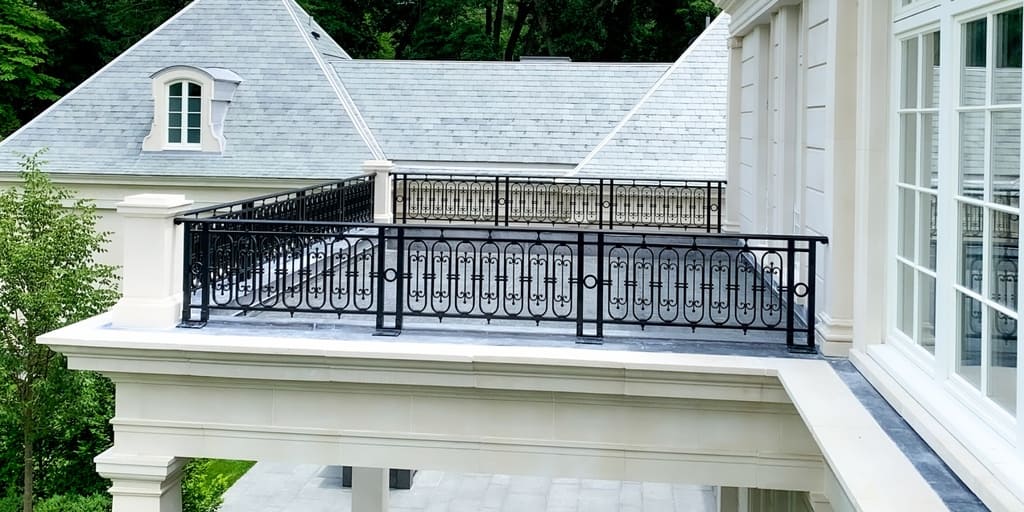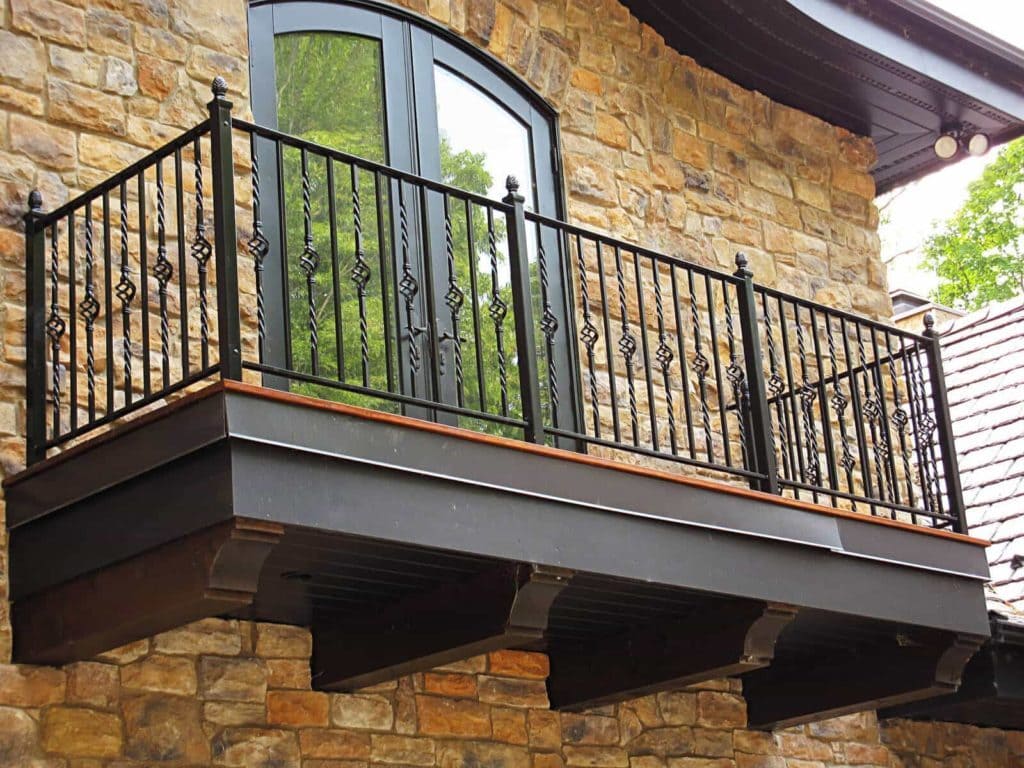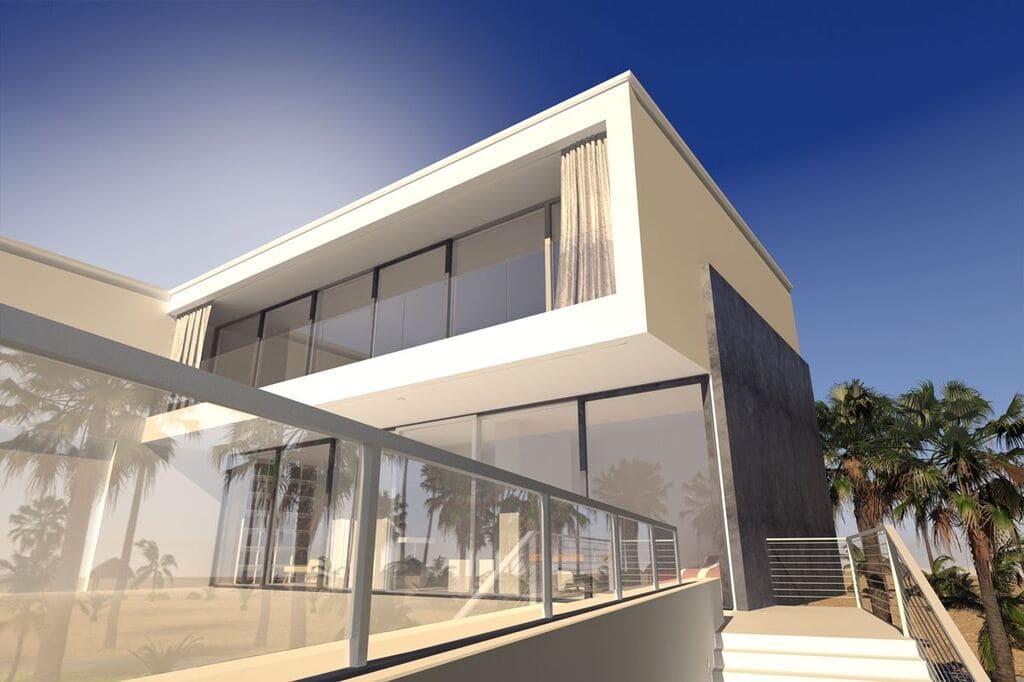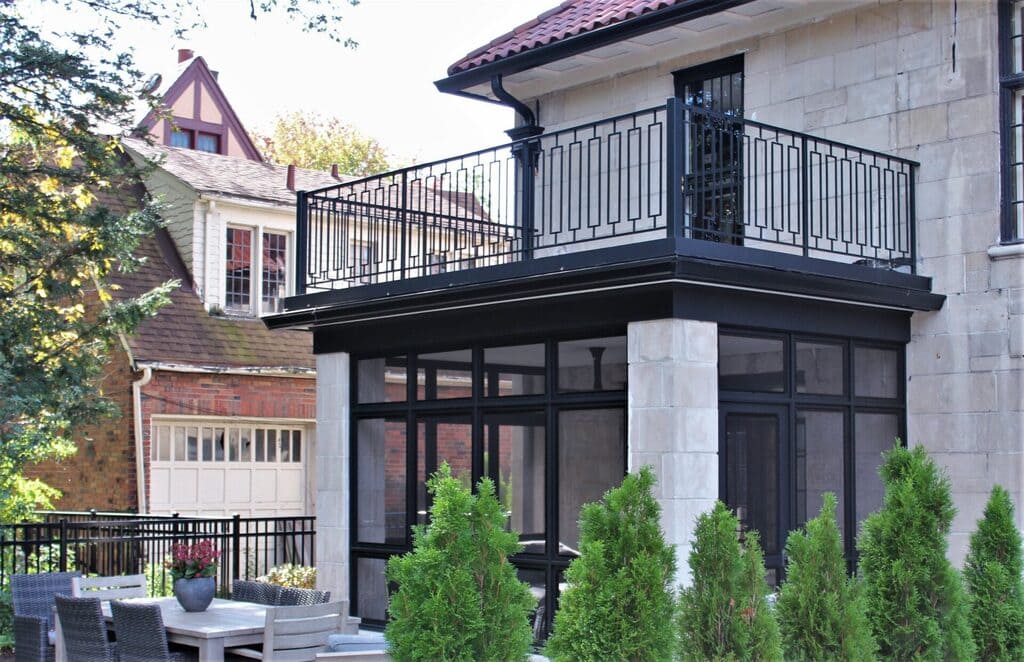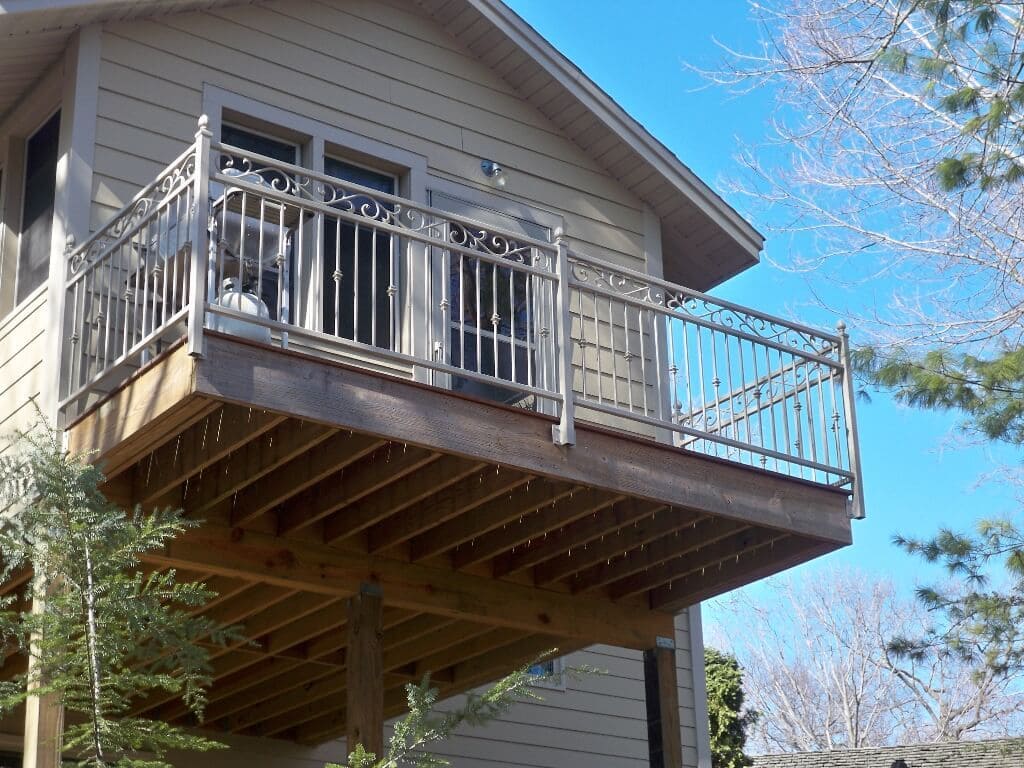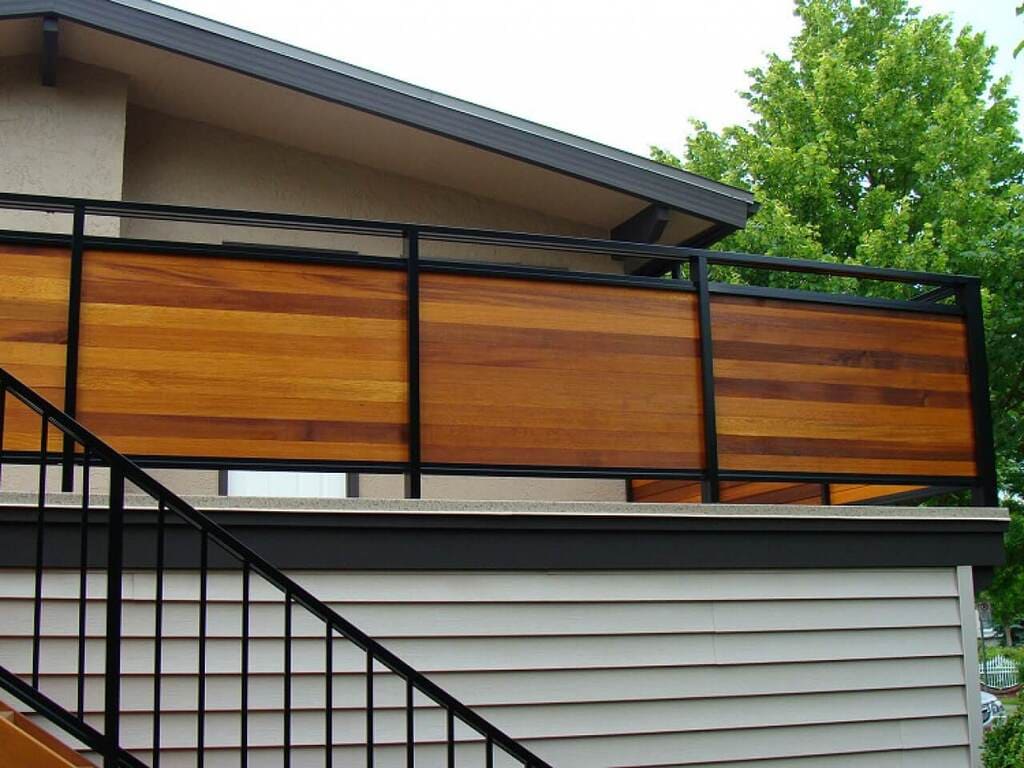 Railing Designs for Balcony
So these are the different types of balcony railing design for house front. You can select any of them as per the design, color, or style but always make sure that they should go very well with the house exteriors. You can also match them with the main entrance gate to create a more sophisticated and balanced look. Also, depending upon the location, climate, privacy, and safety, you can pick the perfect balcony railing for you.
Hope these railing design ideas help you to pick the one to make your balcony more elegant and beautiful and where you can enjoy quality time with family. With these railing designs, you'll be able to create a modern and comfortable-looking seating space in the balcony.
Explore further:-