7+ Best Grill Design for Balcony That Are Perfect for Any Home
A house in a sky-high building with beautiful views is fantastic, but do you know what's more impressive? When your home has a proper place to enjoy those spectacular natural sceneries. Yes, we're talking about a balcony! Imagine you're enjoying your morning cup of coffee or your favorite drink while watching the sunrise or having a glass of wine while watching the gorgeous sunset from your balcony. Wouldn't that be memorable forever? Let's see grill design for balcony.
You can read your favorite book, enjoy a steaming cup of tea, or just sit and watch the starry sky in the night; there are so many things that you can do on the balcony. Having a balcony or a private terrace is a blessing because you can lean back, relax and enjoy some quality time with your loved ones. So, if you're blessed with a balcony or a private terrace, you surely want to decorate it.
Today in this blog, we've curated a list of some stylish and latest grill designs for balcony and terrace. Grill designs not only make your home look beautiful but also provide safety and security. When you have the little ones and older people in your family, securing your balcony with safety grills is vital. 
Don't think about the prison prison-like bars and an ugly metal contraption. Today, balcony grill designs are available in various types, shapes, and styles. There are numerous options in the market, from classic iron bars, rectangular grill designs to modern steel grill designs. So, whether you're renovating your home or constructing a new one, you can indeed find the perfect grill for your balcony on our list. 
7+ Latest Balcony Railing Designs in 2023
Nowadays, balcony grills come in various materials, including glass, marble, textured concrete, or steel. You can select the balcony design according to your house exteriors or style or design you like the most. Whether you're constructing a two-story home or a multi-story building, these grill designs for the balcony will make your residence a statement look. 
Let's explore the various balcony grill design ideas of 2023: 
1. Mesh Grill Design For Balcony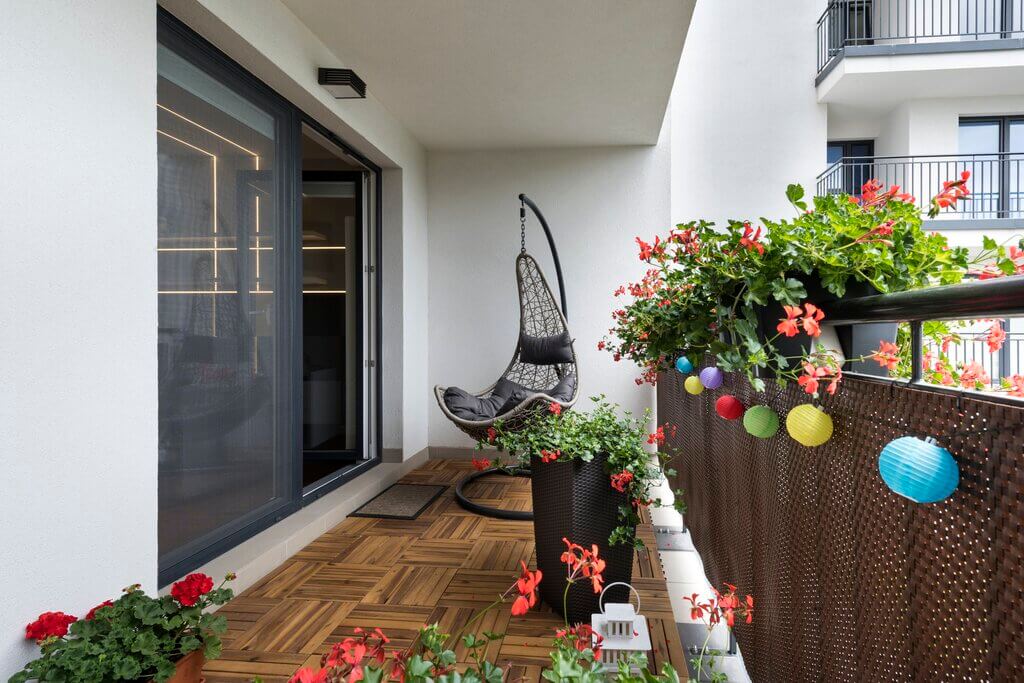 Source: cloudfront.net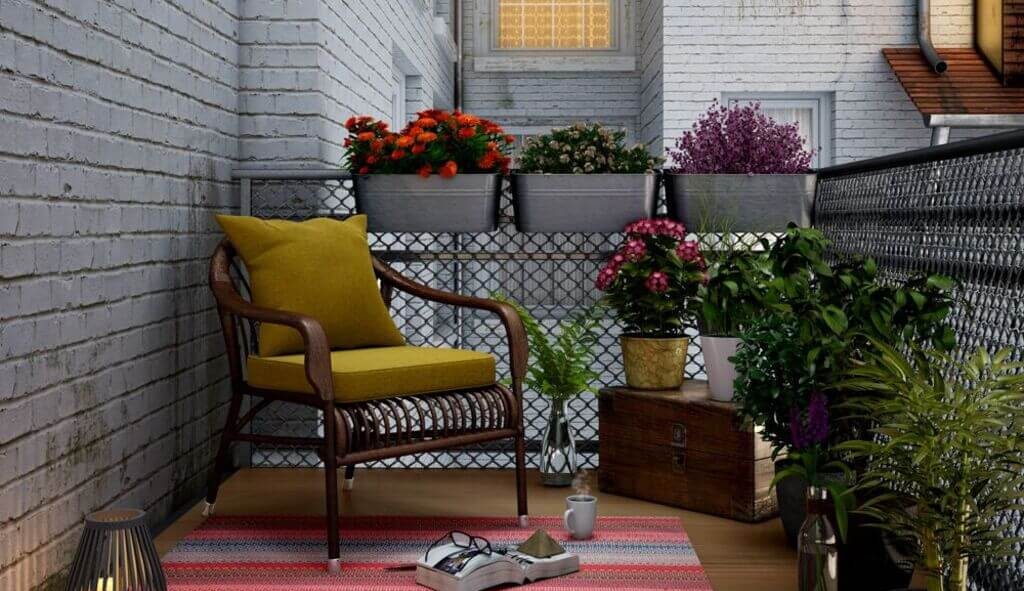 Source: livspace-cdn.com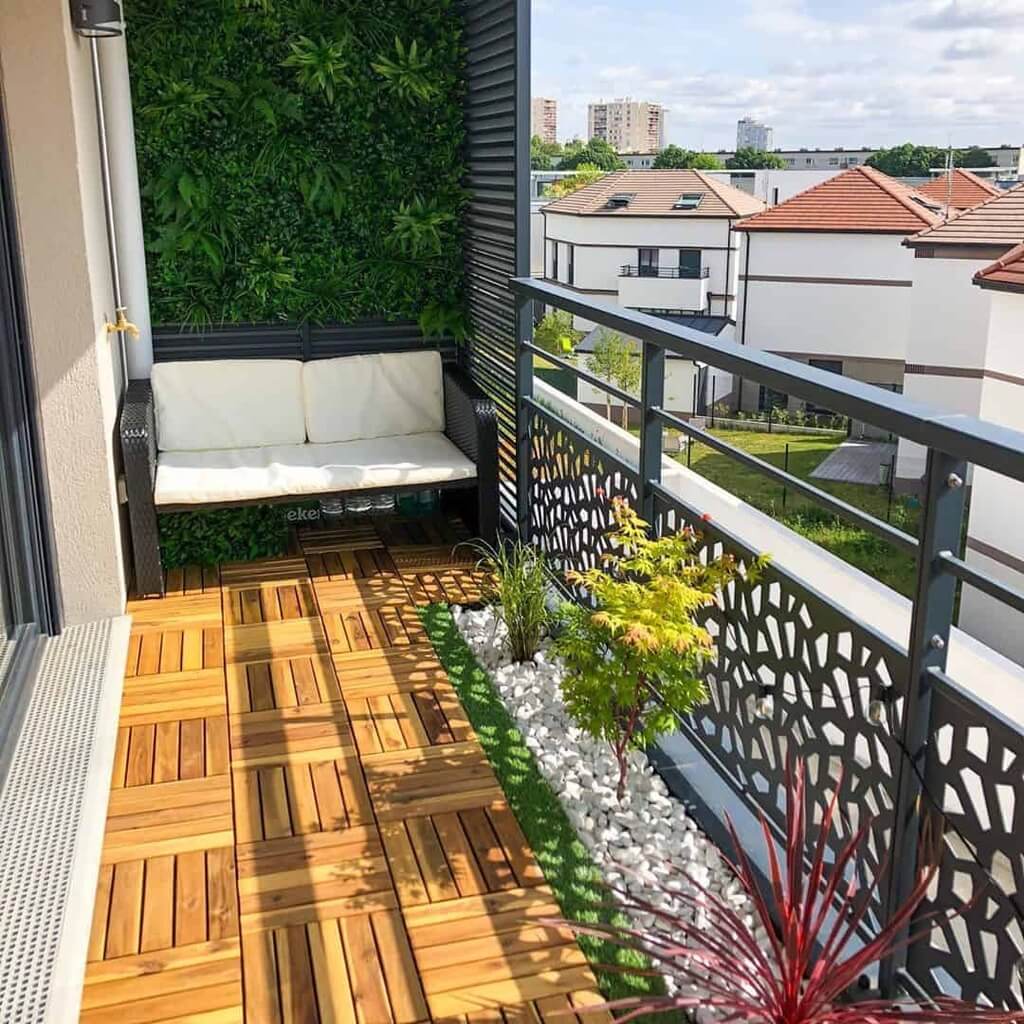 Source: mosbate1.ir
Mesh grill designs look attractive, and they provide great safety and security. So whether you have younger kids or pets in your family. They come in various patterns, including large mesh and small mesh designs. You can select the one according to your balcony and home's exterior design.
From bedrooms, kitchens to living areas, these types of mesh grills are suited for all spaces. The mesh pattern also works perfectly with hanging decors. Just place some planters, pots, and a cozy striped rug, and your comfy balcony setup is complete!  
2. Contemporary Balcony Grill Design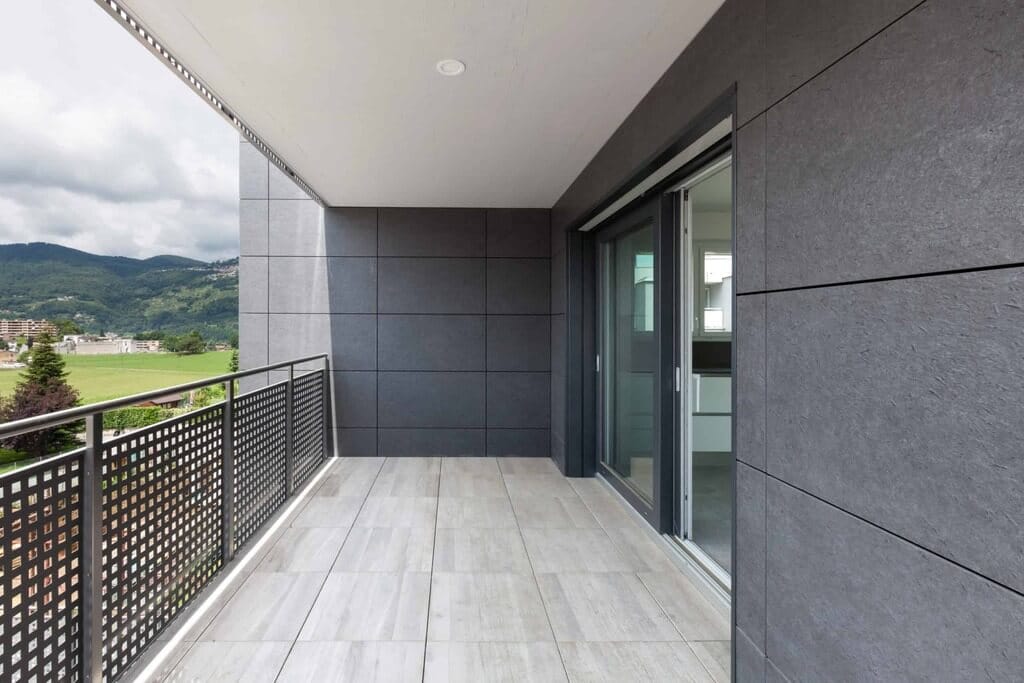 Source: phillyaptrentals.com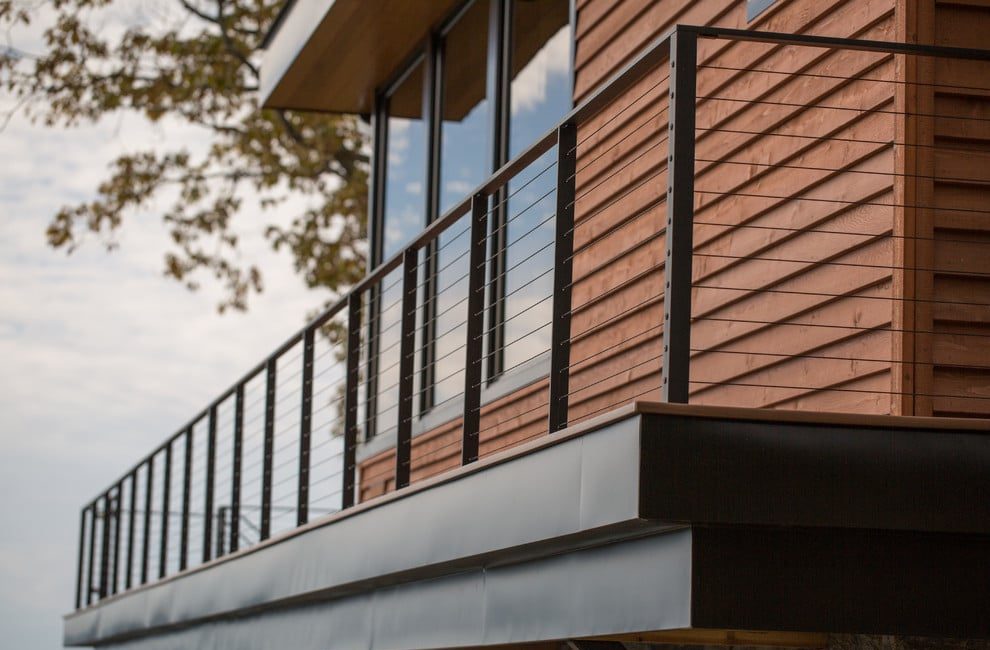 Source: Houzz.com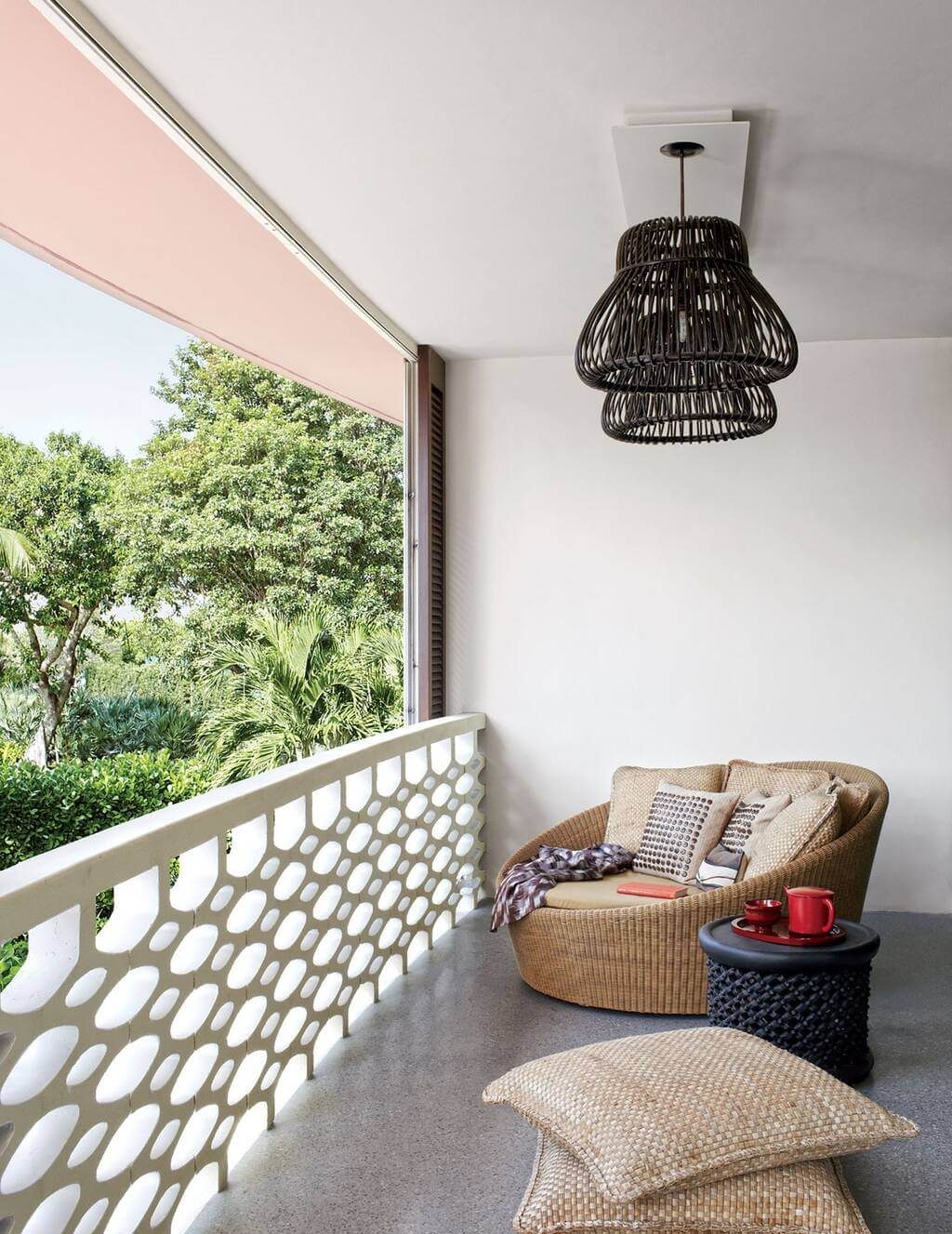 Source: architecturaldigest.com
These days one style that is extremely popular and can be seen in many modern homes is the contemporary style. Whether you love the minimalist style or want a statement look, this contemporary grill design will be the perfect option for you. 
This grill design will create a soft yet structured look with its gorgeous geometric patterns and symmetry. You can also go with the modern grill design for balcony full cover pattern. They'll beautifully cover your entire balcony and provide maximum safety. Look at the above image for reference. 
This grill design is best for a two-story building or a duplex. These grills will transform your balcony area and create a sense of openness with safety.   
Also Read: How to Give Your Balcony a Fresh Look?
3. Classic Iron Railing Balcony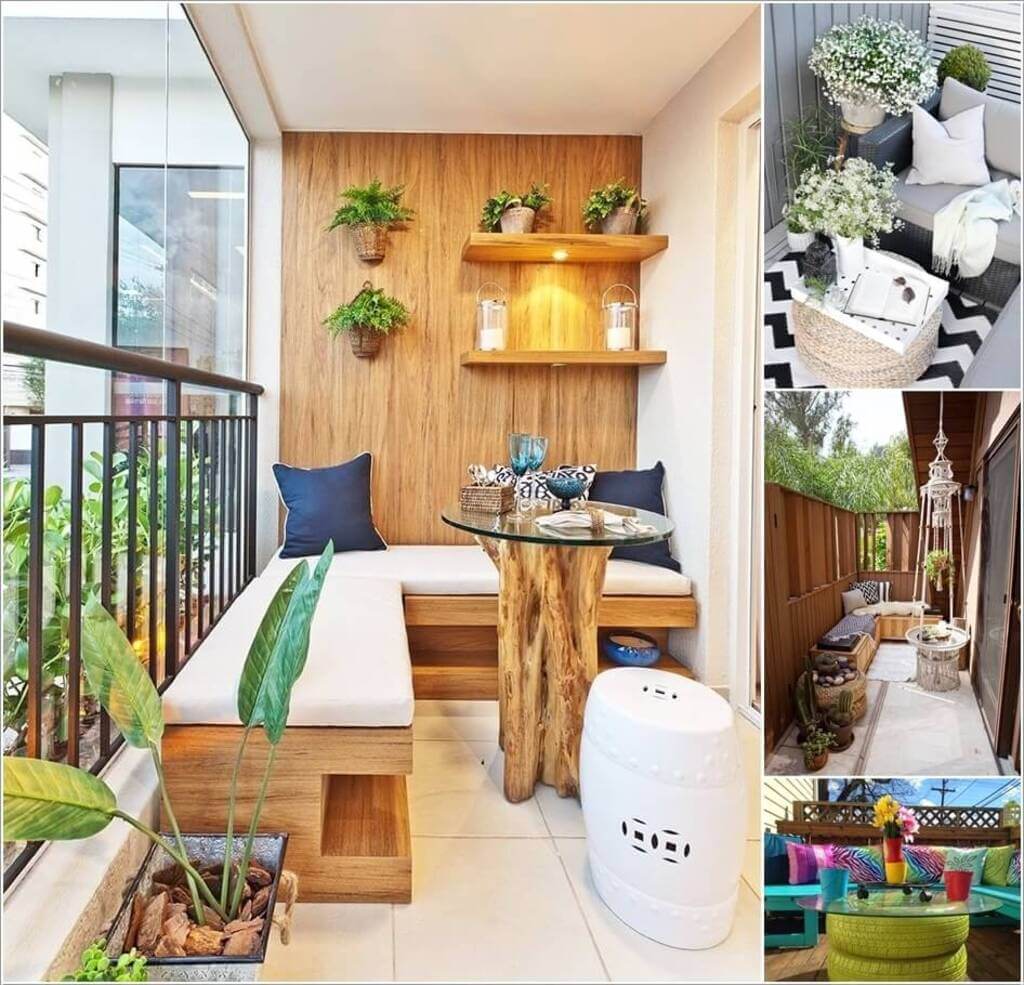 Source: amazinginteriordesign.com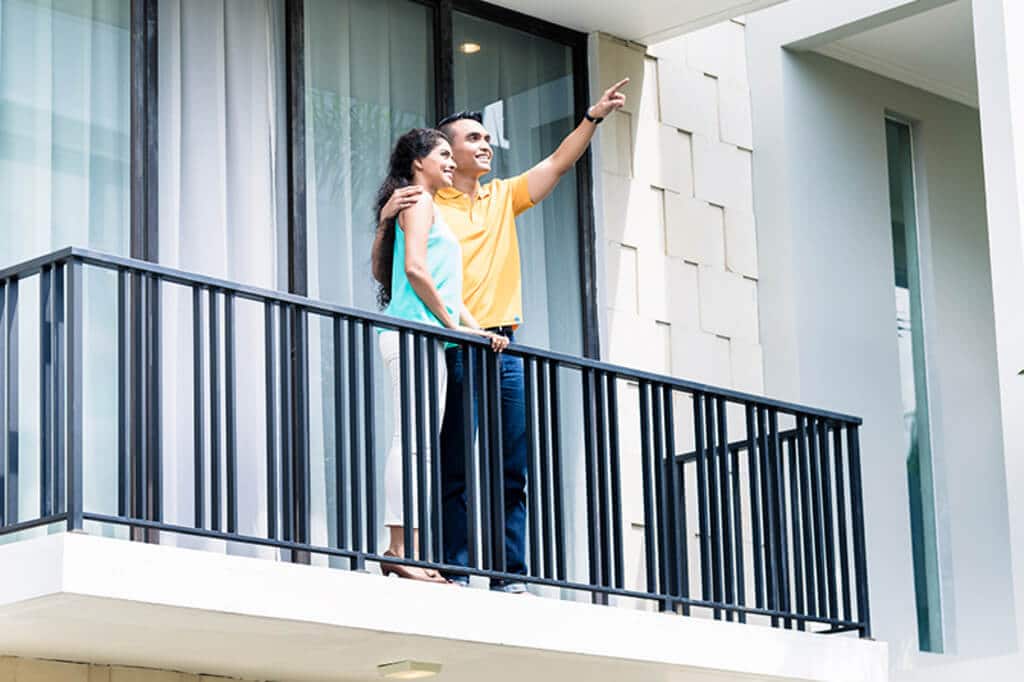 Source: designcafe.com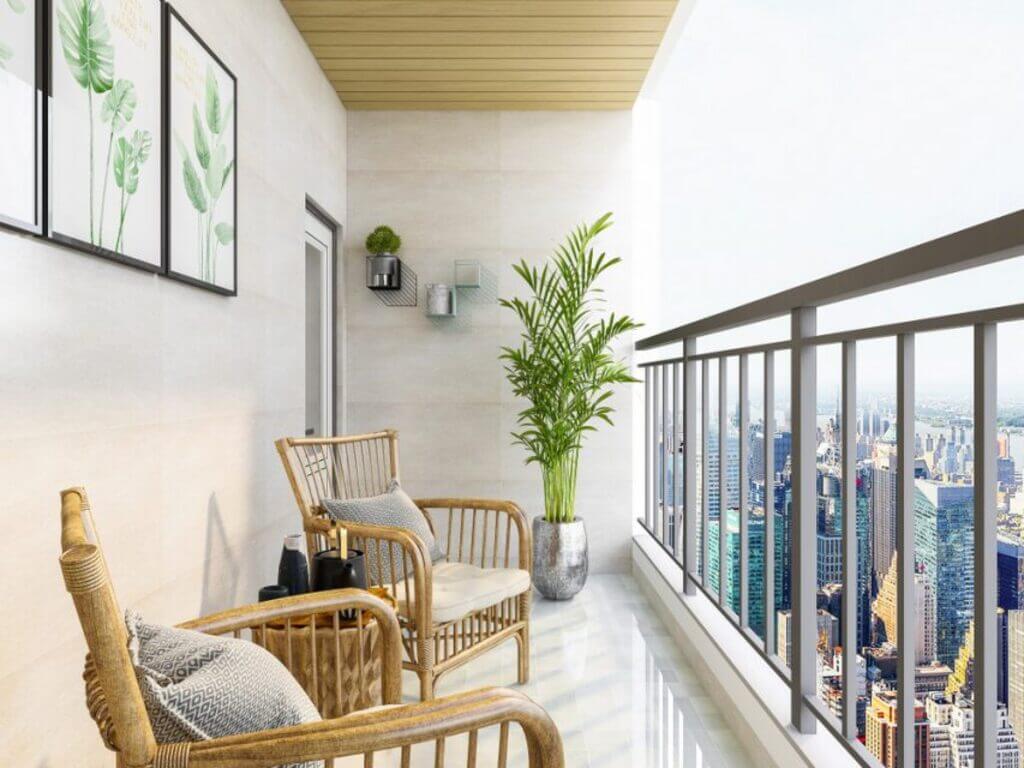 Source: homelane.com
Enjoy the spectacular natural views of your surroundings with safety with this simple iron grill design for the balcony. They not only elevate the overall look of your home but also provide good safety and security.  
Whether you have a small balcony area or large, these iron grills will work perfectly for every type of space. You can add plants and hanging decorations or decorate the area as you like. 
4. Grill Design With Intricate Detailing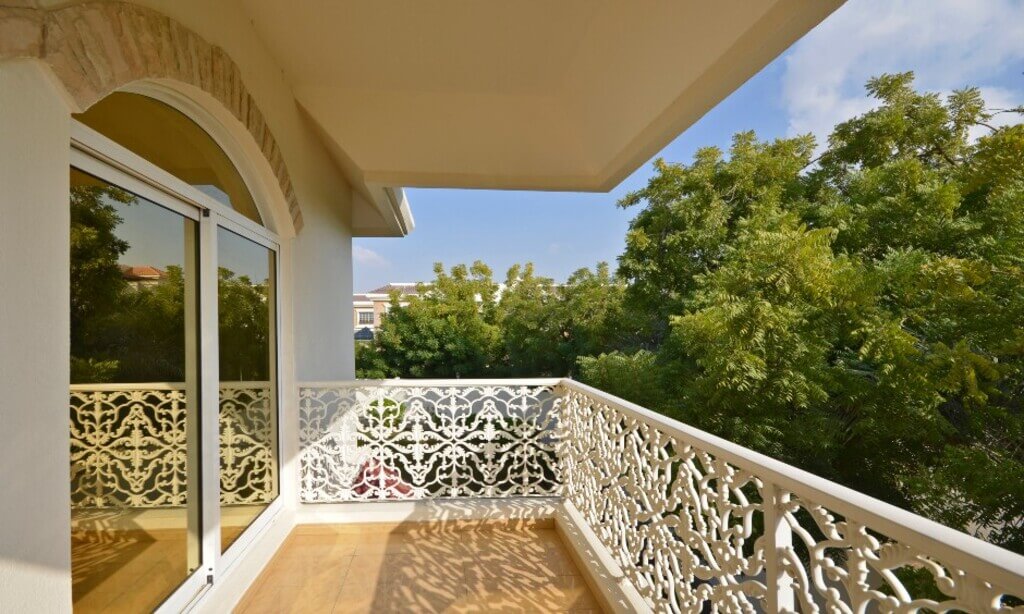 Source: designcafe.com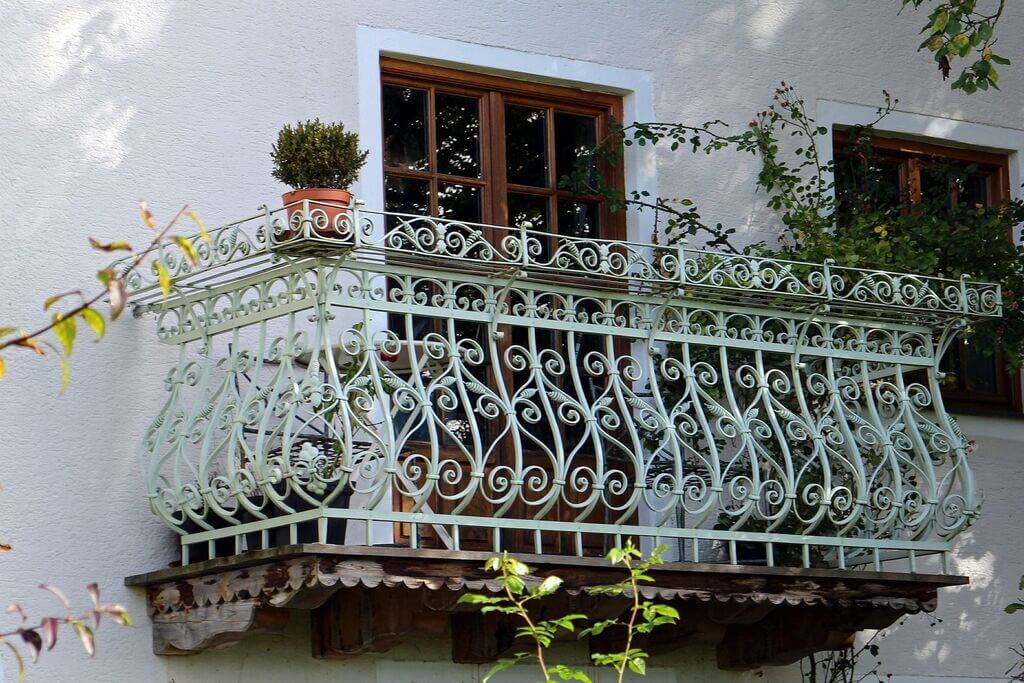 Source: budownictwo360.pl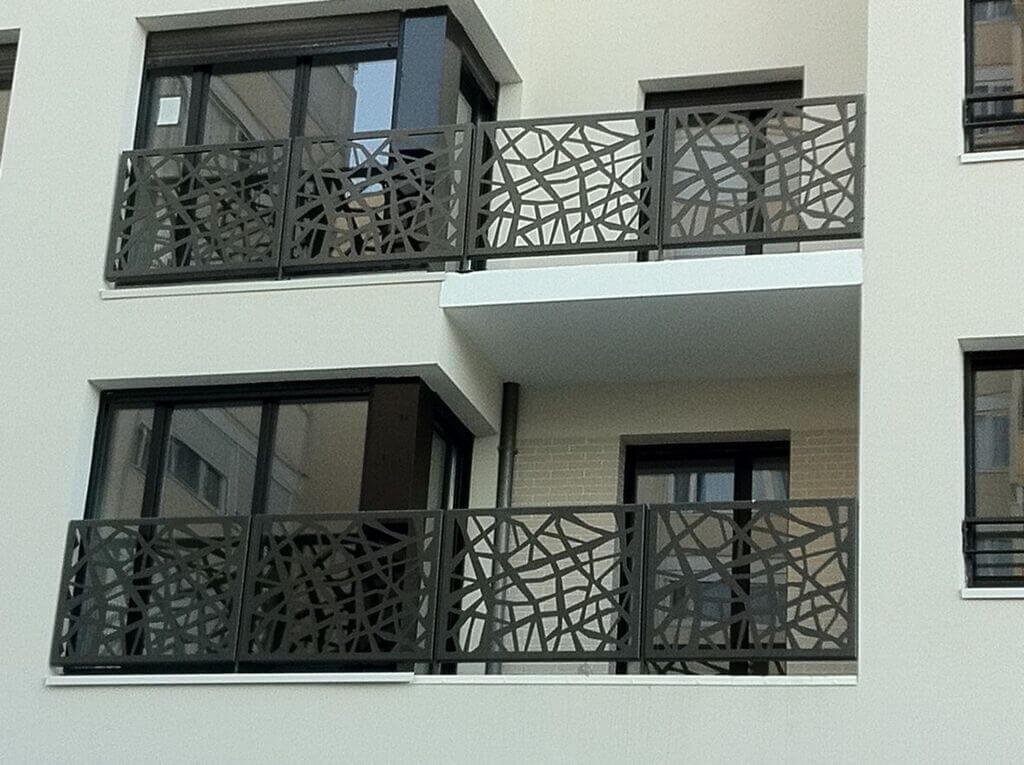 Source: pinimg.com
If you don't like the simple and classic look of the iron bars, you can go with the grills that have some patterns. Look at the above iron grill design with patterns for inspiration. You can select less or more detail on the grills. 
On a sunny day, you can enjoy the beautiful shadows created by these grills on the floor of the balcony. These exquisite balcony grills are easy to decorate and will go with various types of exteriors.    
5. Metal Safety Grill Design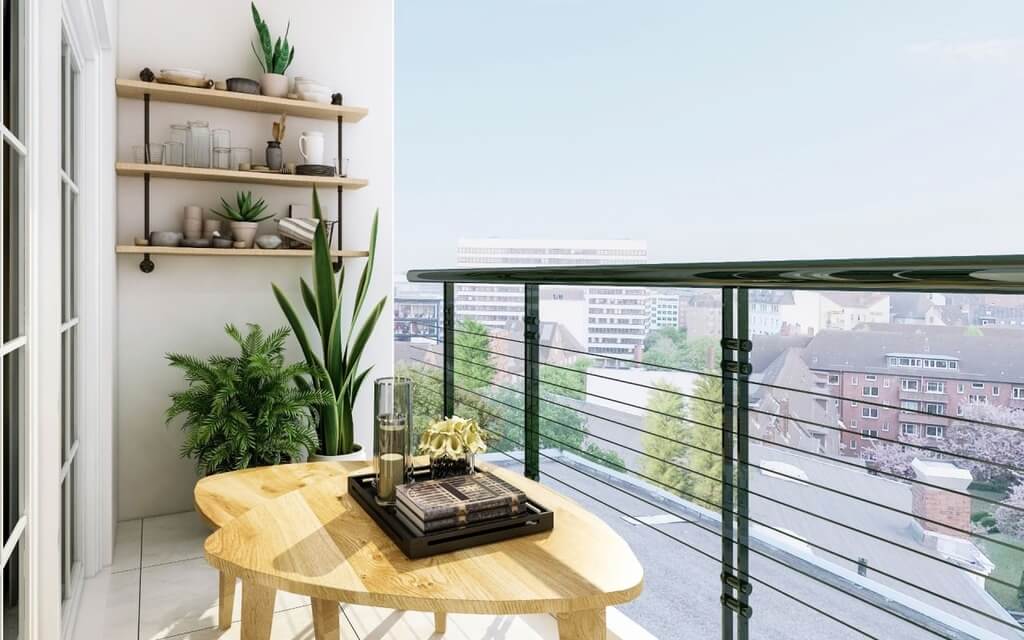 Source: cloudinary.com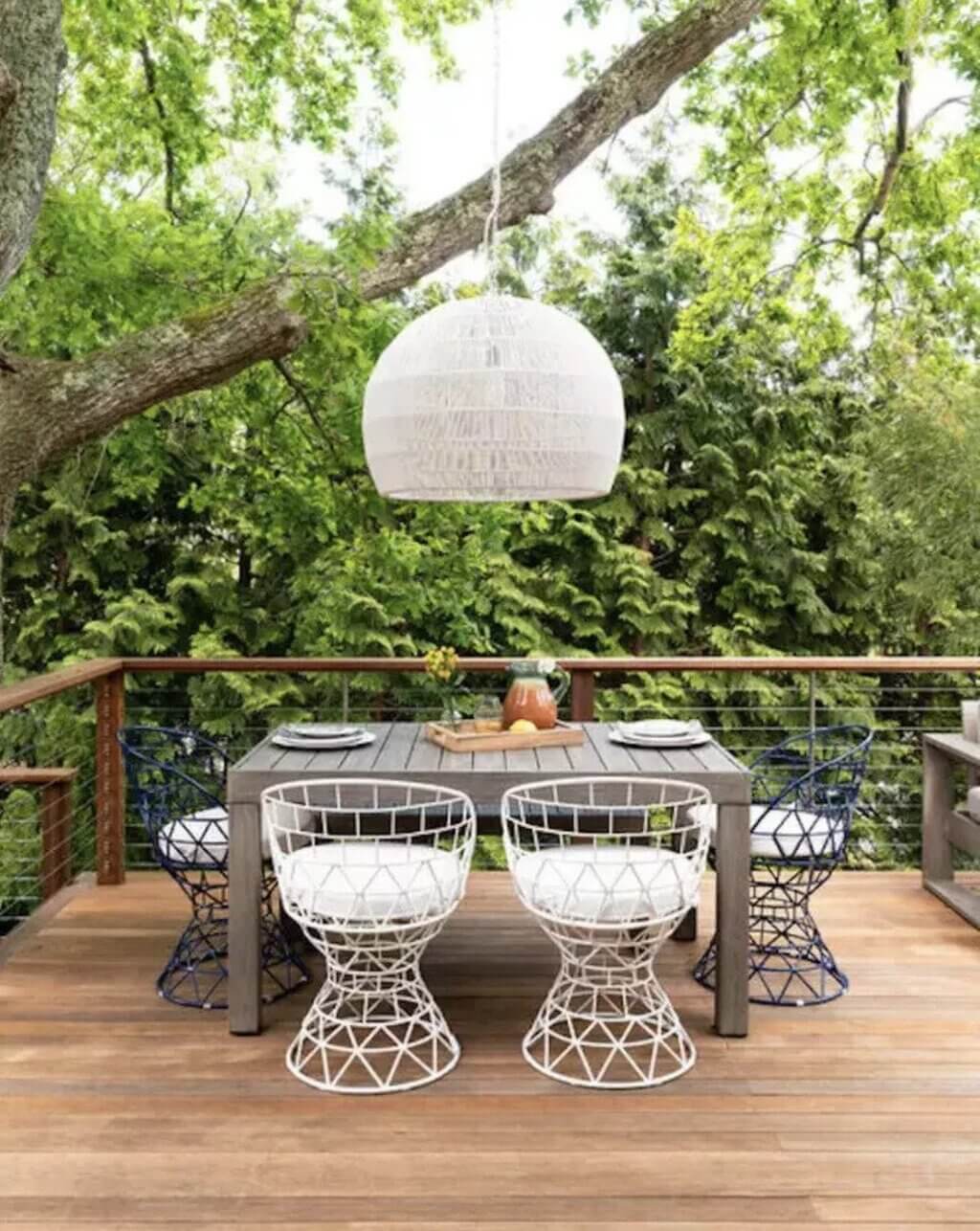 Source: mydomaine.com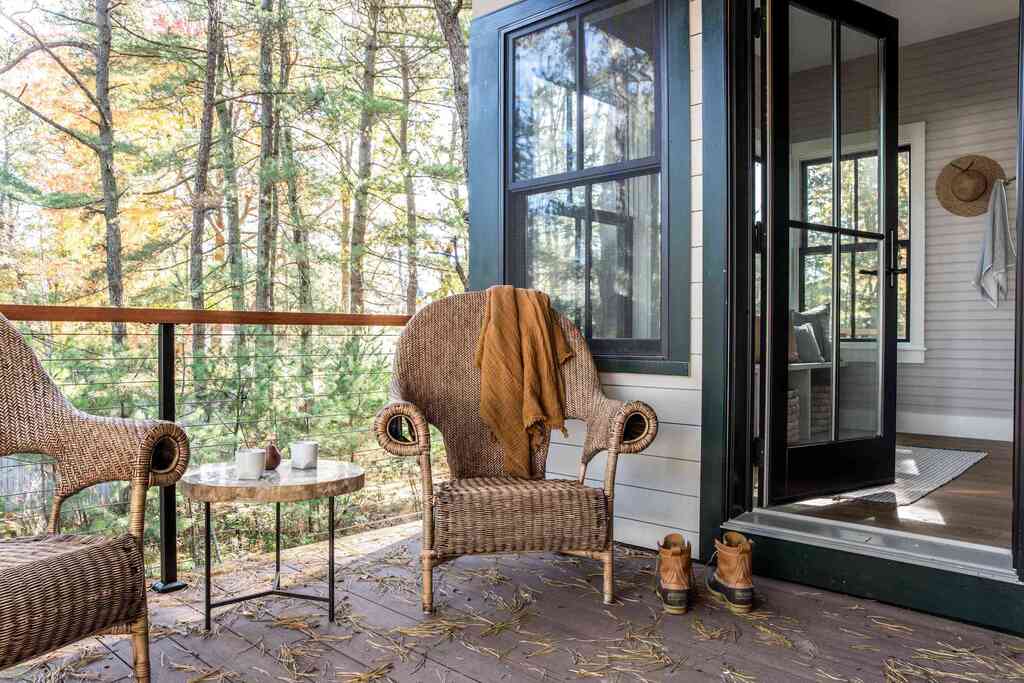 Source: mydomaine.com
Are you looking for a sleek minimalist solution for your balcony area? Don't think much; just go with the metal wire grill design. These types of railings are widely used in offices, residences, shops, and commercial spaces. The best thing about them is that these metal grills work great even with small spaces. They'll make your petite home balcony look spacious. 
These horizontal bars across your balcony give your apartment a modern and tasteful look. However, it is not advisable for those who have small pets or kids in their families. Take a glance at the above homes and see how gracefully these metal wire railings have been used. Just place a small coffee table, a chair, and some decorative elements, and your space is ready to enjoy outdoors. 
6. Garden Grill Design For A Balcony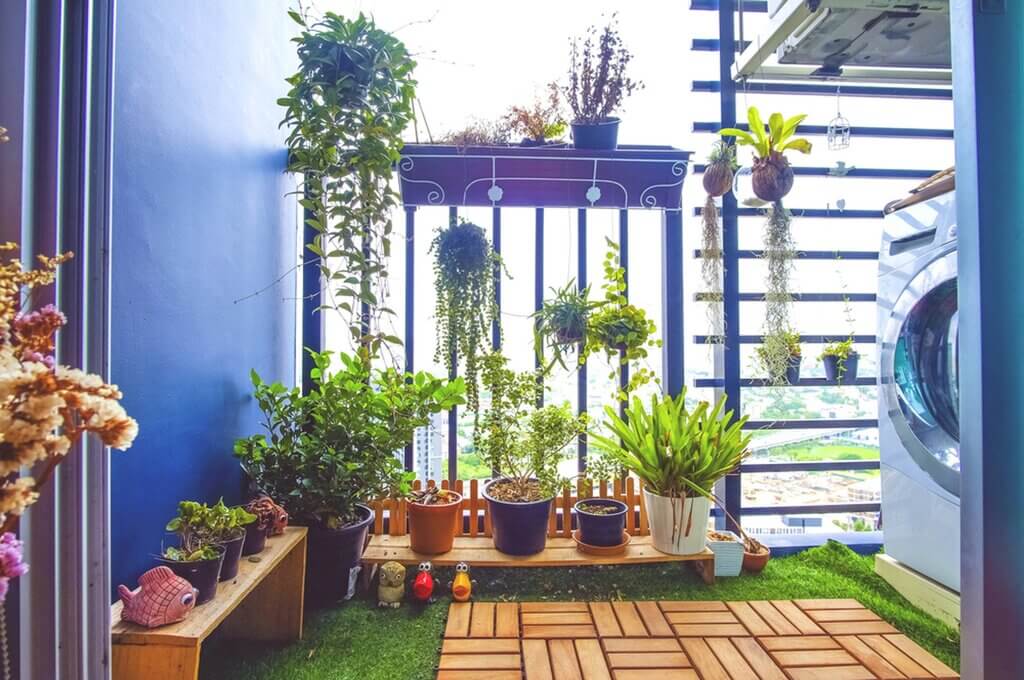 Source: bovary.gr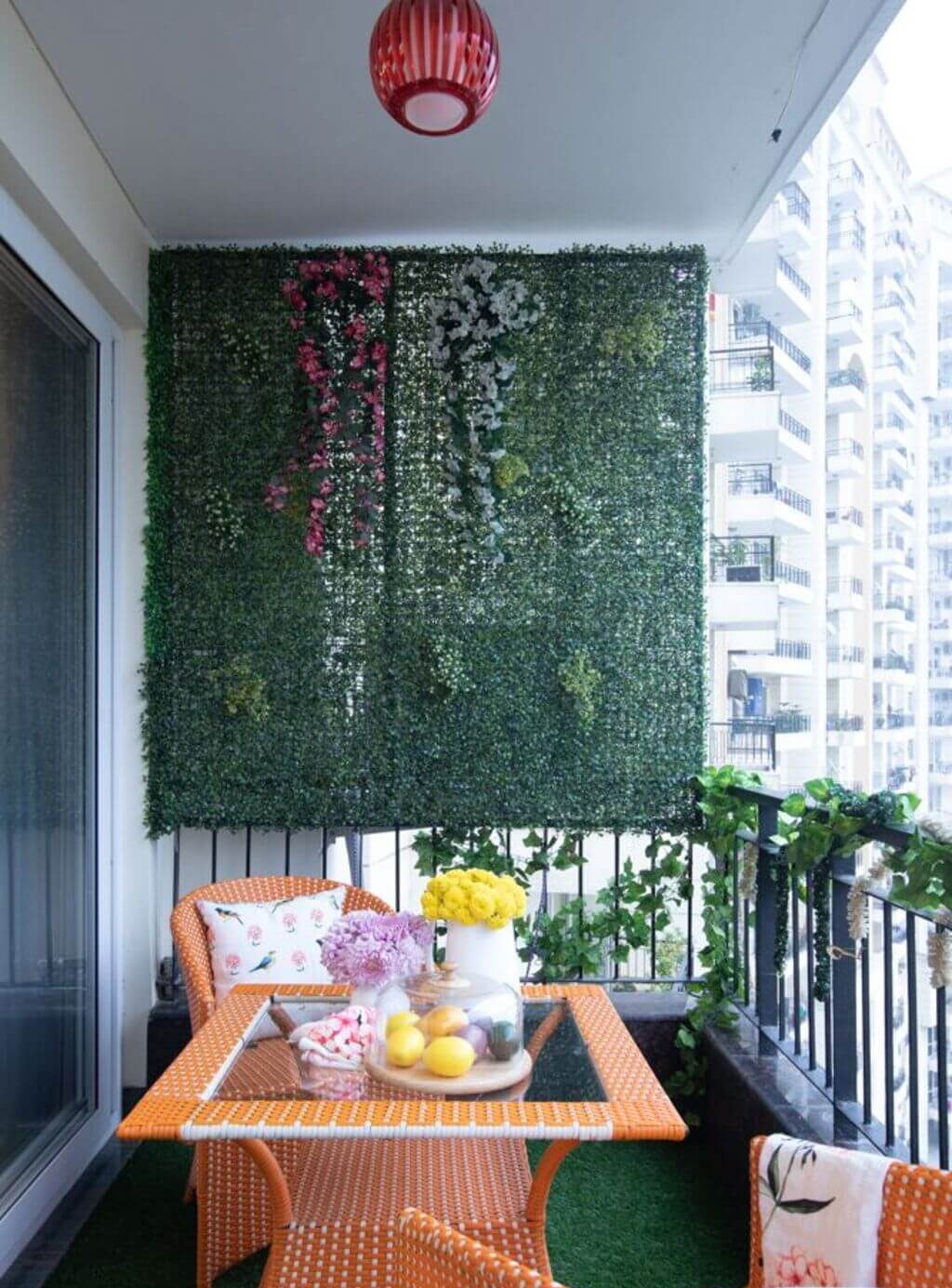 Source: livspace-cdn.com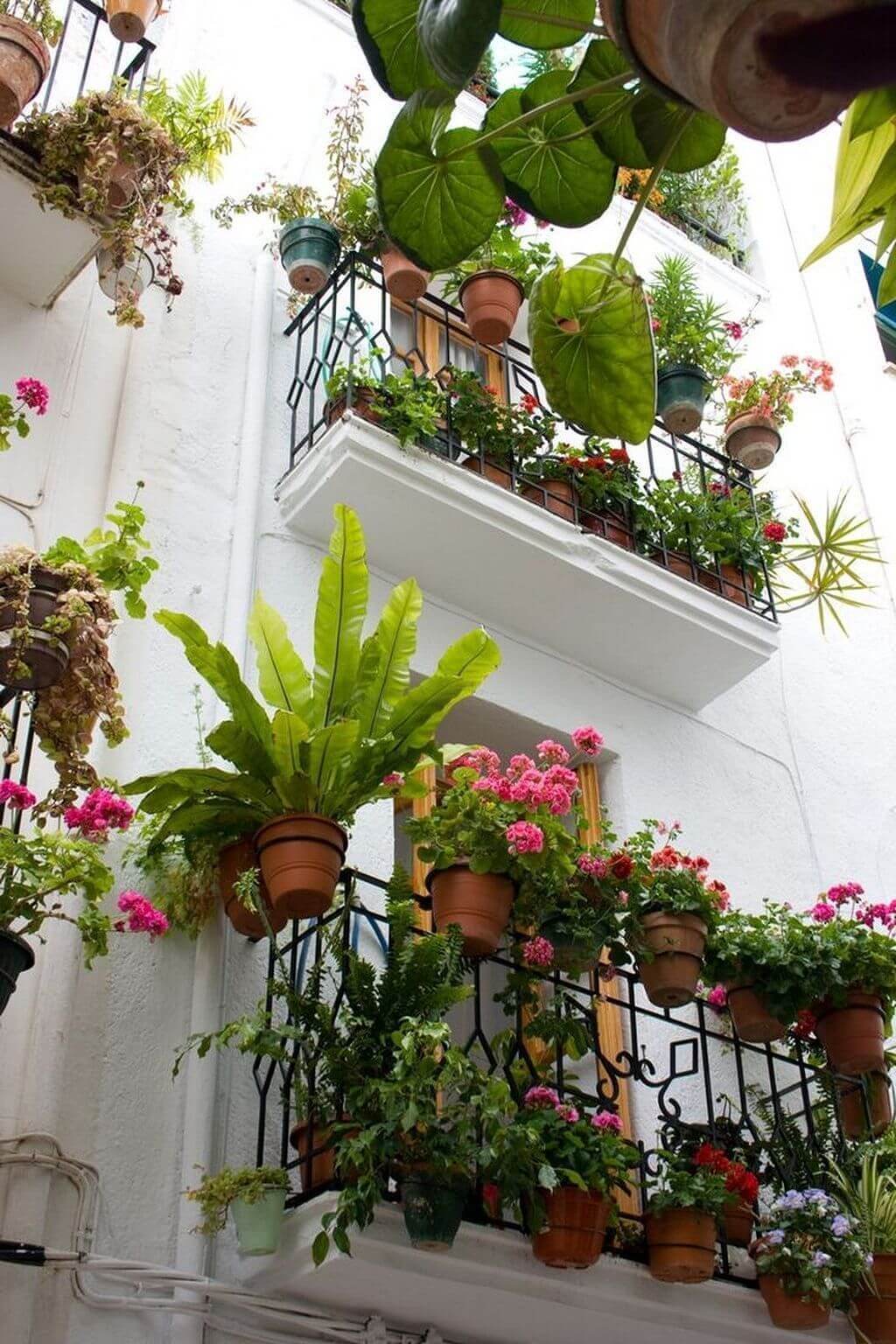 Source: pinimg.com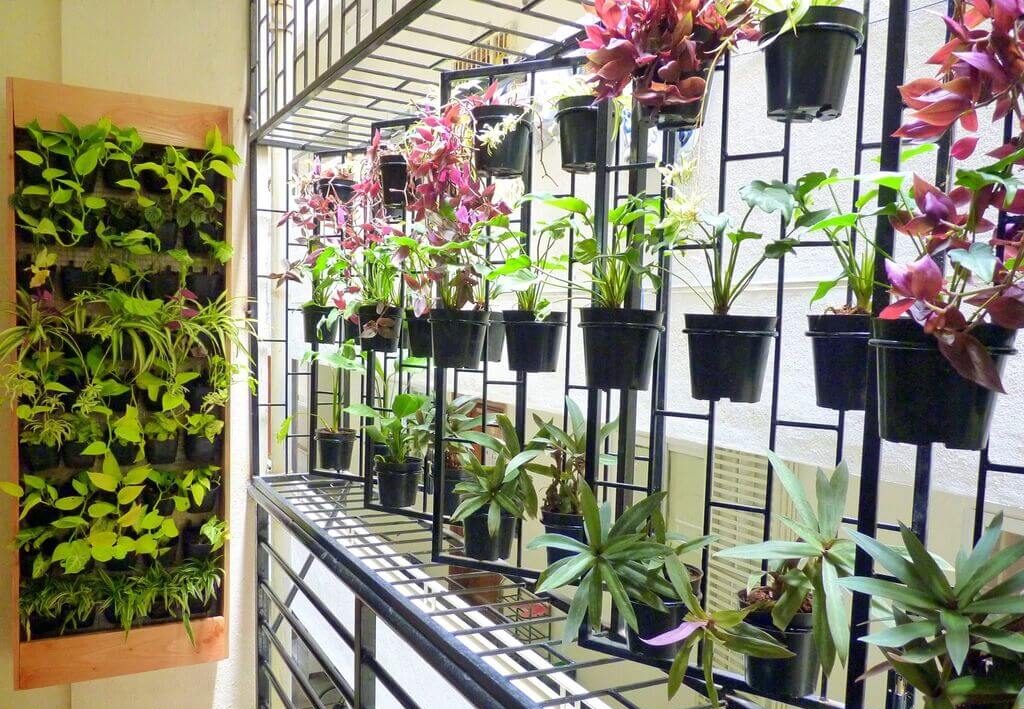 Source: pinimg.com
After a long day at work, relax with a cup of coffee on this pretty garden balcony. Perfect idea for those who love indoor gardening. From cactus, vines to climbers, and lovely flowers, you can literally hang any type of plant on these types of railings. 
Garden grills are made from wrought iron or cast iron, which is great for any weather conditions. As they're quite sturdy, durable, and resistant to high temperatures. So they can easily handle the weight of your planters and pots. This garden grill design will also give you privacy from your neighbors.
7. Stainless Steel Grill Design for Balcony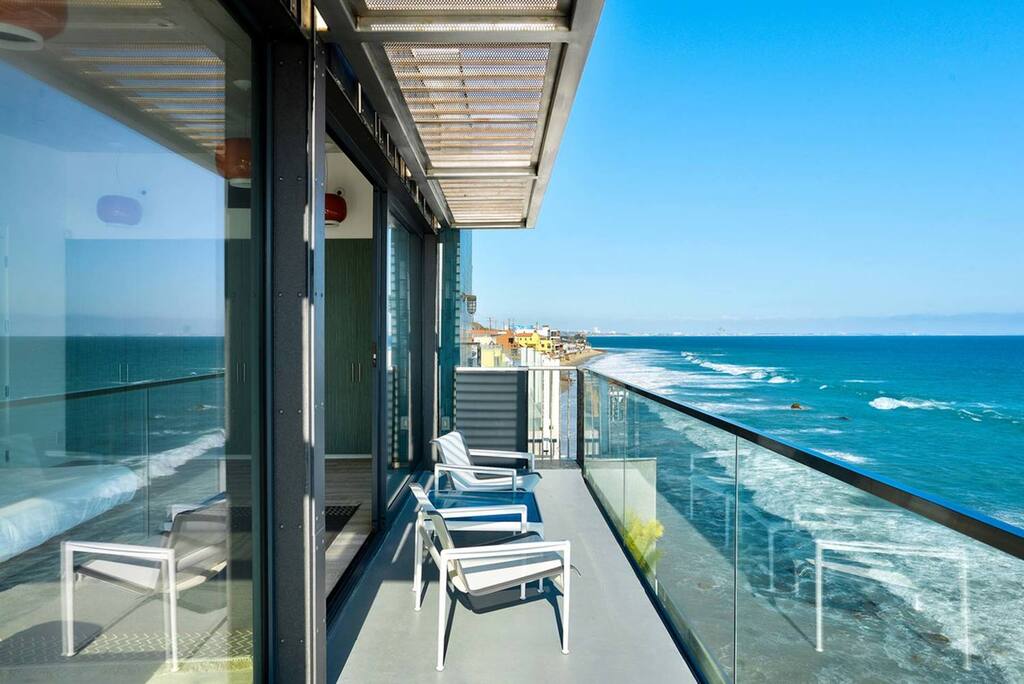 Source: squarespace-cdn.com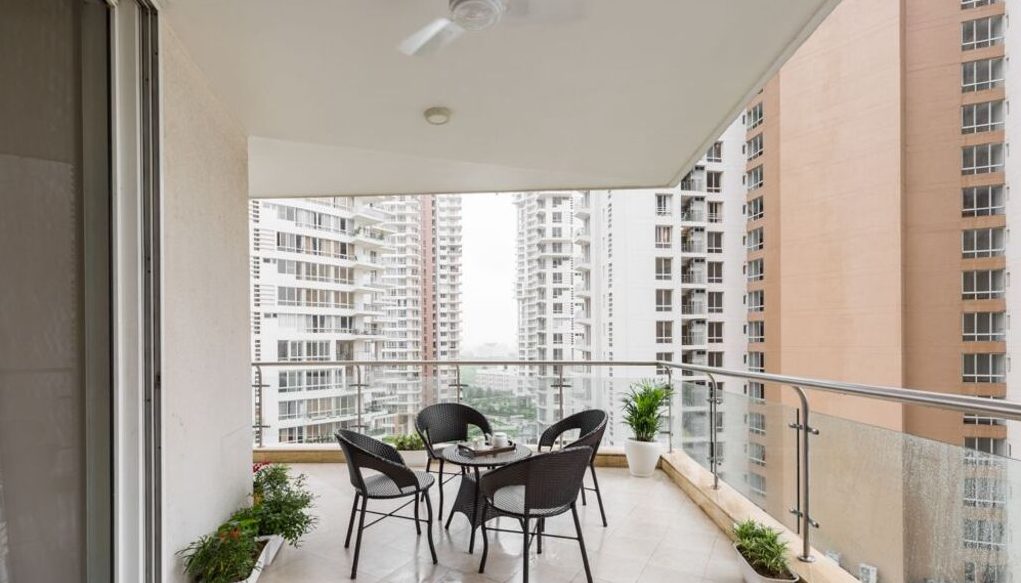 Source: livspace-cdn.com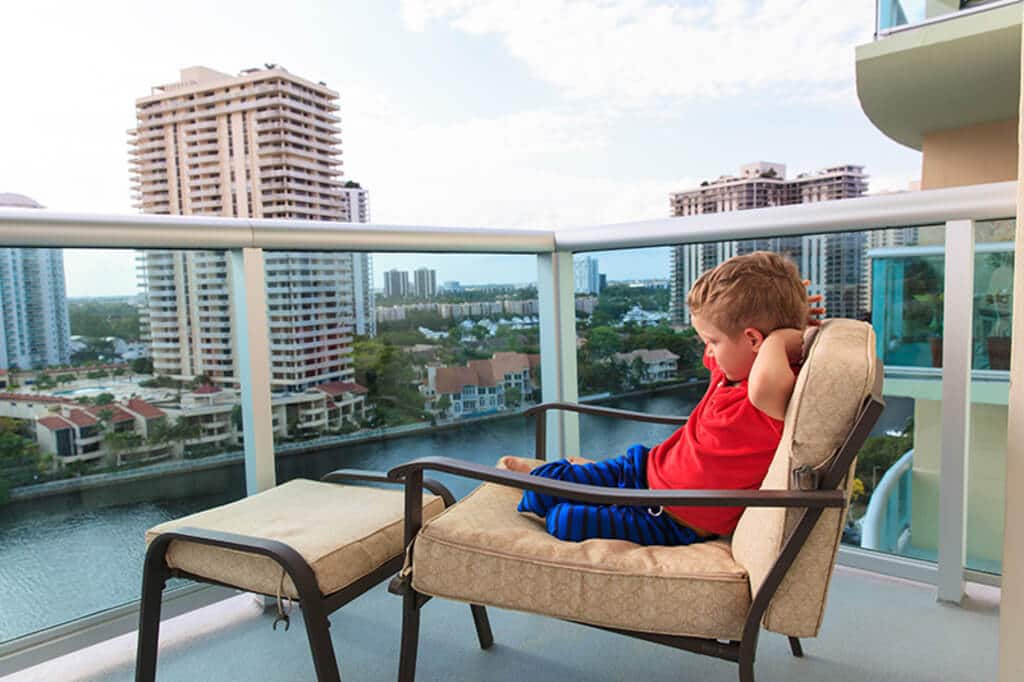 Source: designcafe.com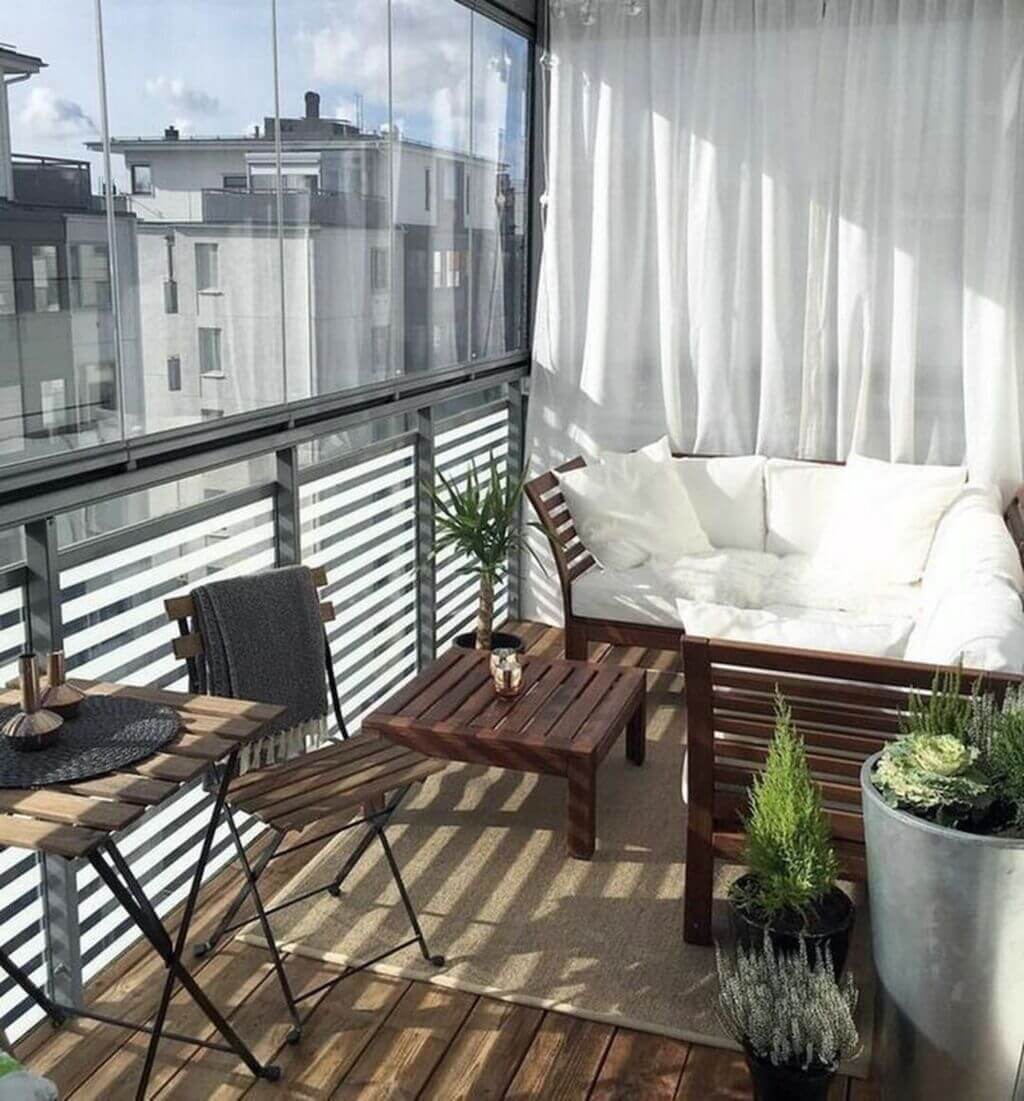 Source: pinimg.com
Read a book or fall asleep on a comfortable chair while watching the starry sky. Another material that is widely used in balcony railings is stainless Steel. The reason behind this is that this material is durable, sturdy, and its maintenance is low.
You can either go for the solid stainless steel railings or with the steel and glass ones. Both grill designs for the balcony look attractive and eye-catching. You can see Tempered glass railings with steel or aluminum frames all over the internet. They're so in trend these days. So, if you want the stylish and latest grill design for your balcony, go with the stainless steel balcony grill design.
If you live with kids and pets, you can also go with the fully covered steel railings. They provide extra safety and also look aesthetically pleasing. 
8. Raised Railing Balcony Grill Design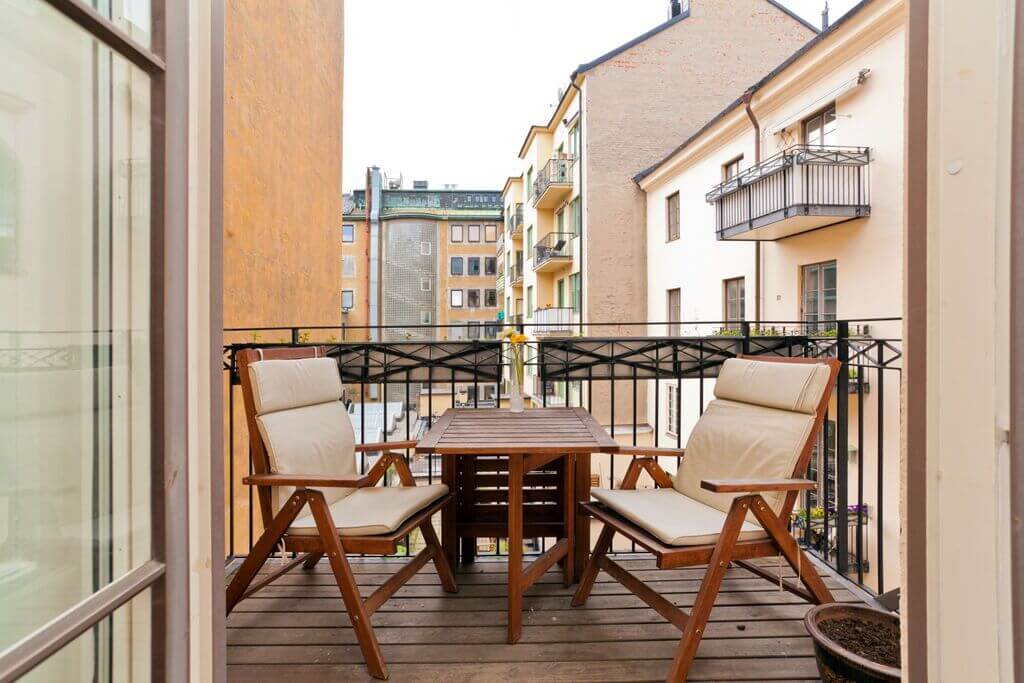 Source: i-foto-oboi.ru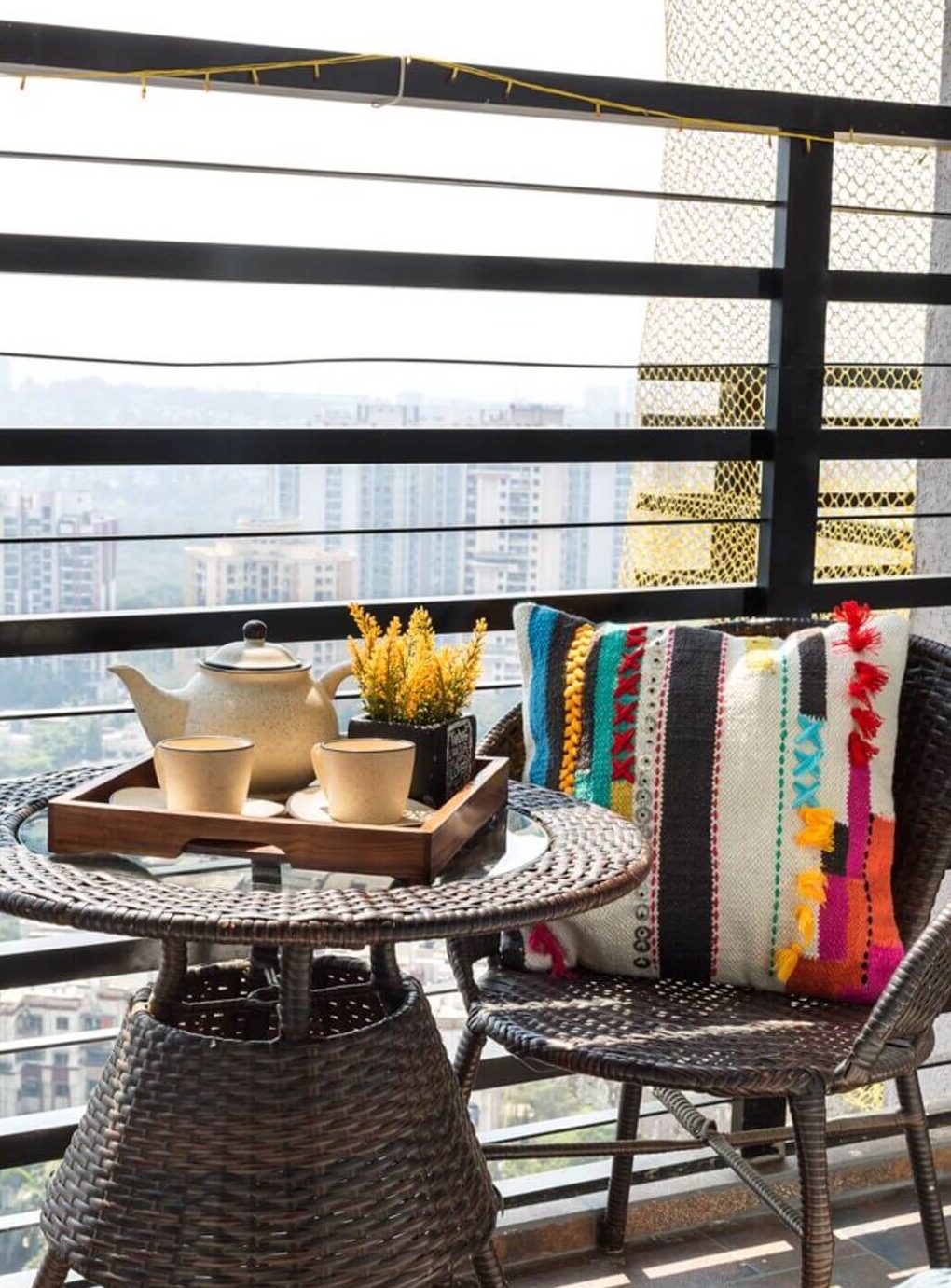 Source: livspace-cdn.com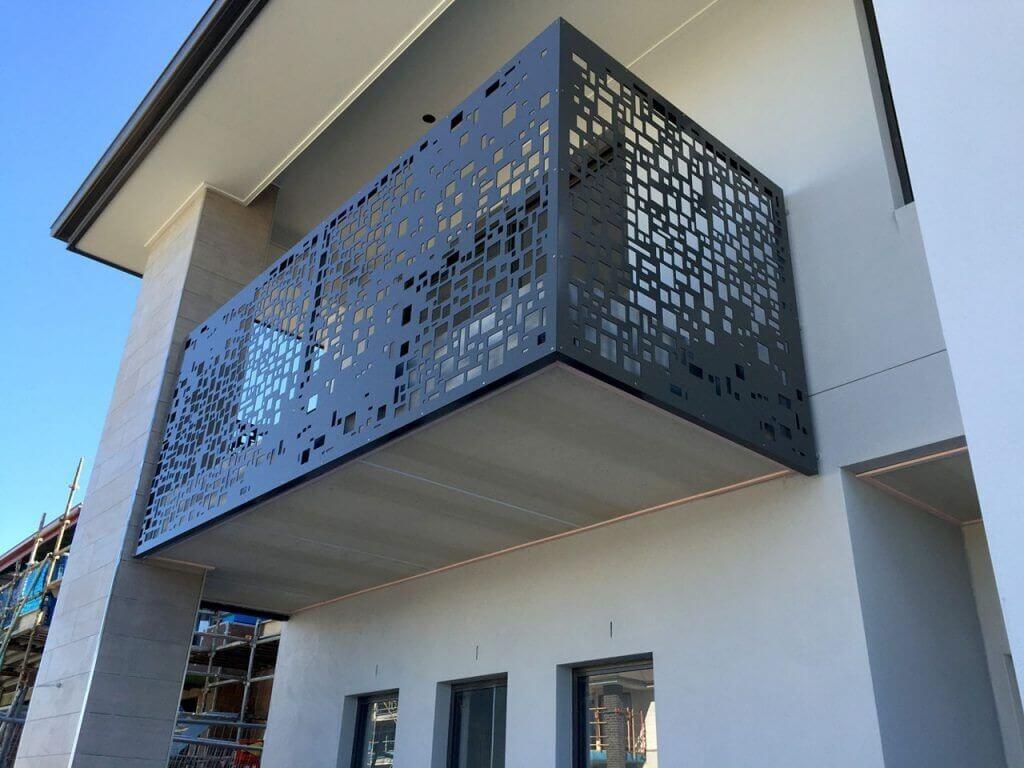 Source: builddirectafrica.com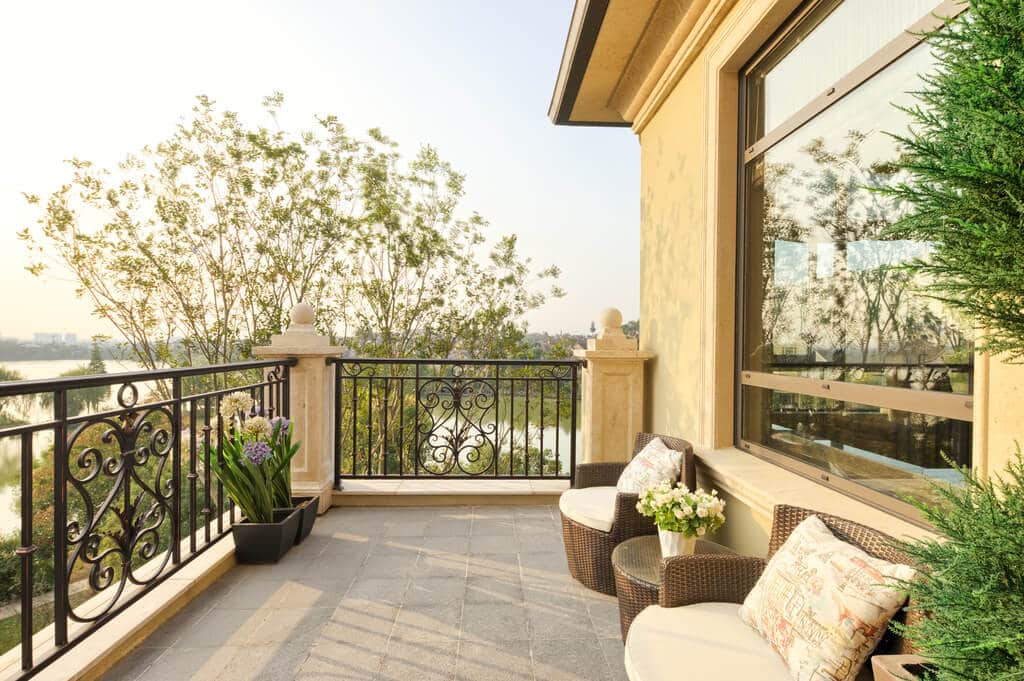 Source: espaciel.com
Do you live on the upper floor of a sky-high building? If yes, add an extra layer of security with these raised railing balcony grill designs. They're pretty versatile and look good with many exteriors and styles. 
You can decorate your private terrace grills design or balcony with some outdoor furniture, rugs, and pillows. Here you can enjoy an unobstructed view and spend moments with your loved ones!
Here are some more grill designs and ideas for your balcony and terrace: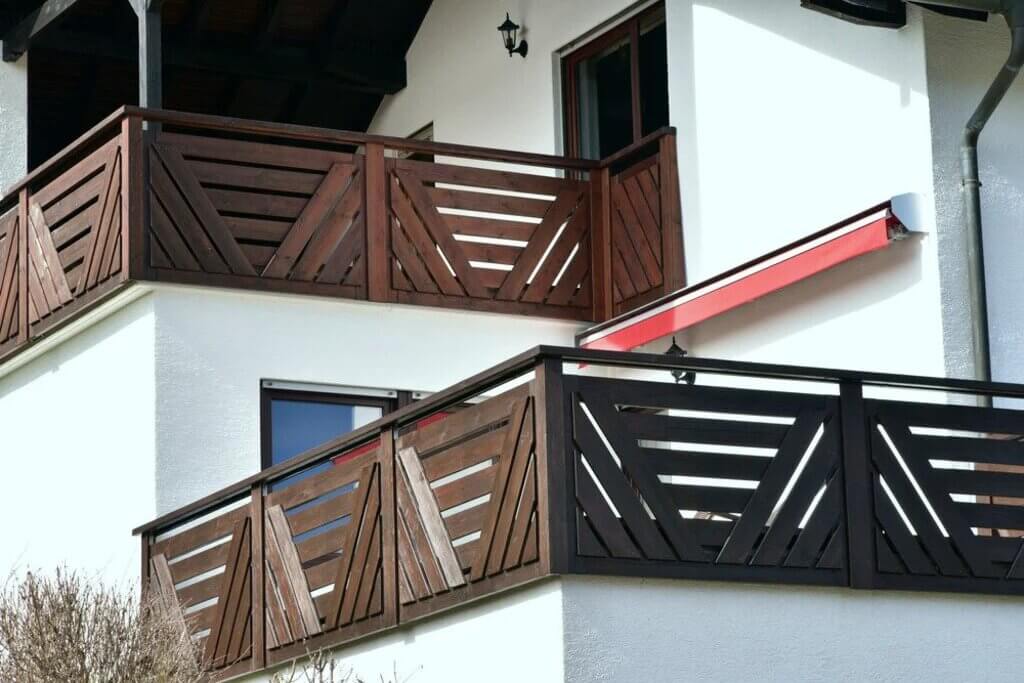 Source: homelane.com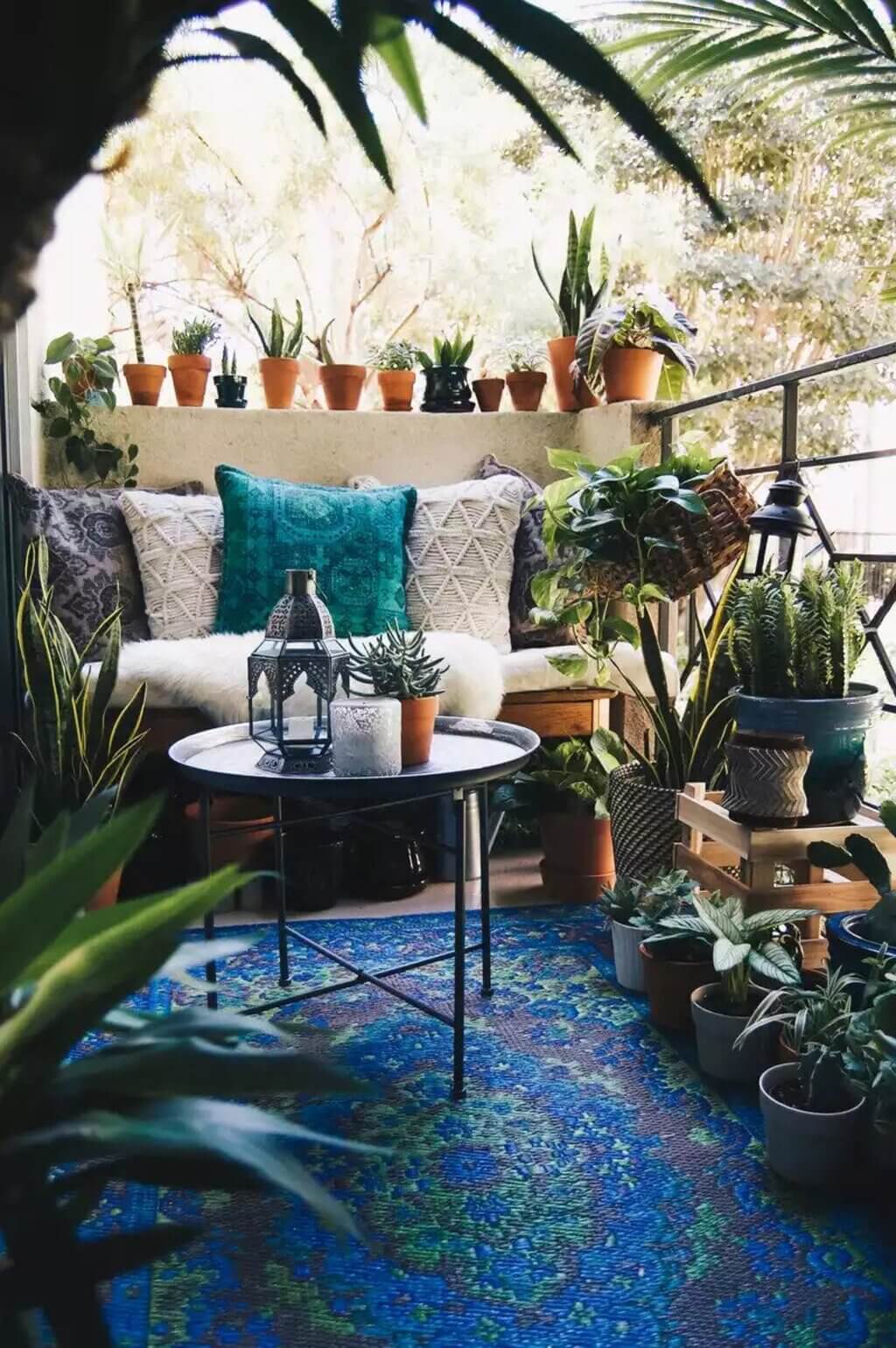 Source: mydomaine.com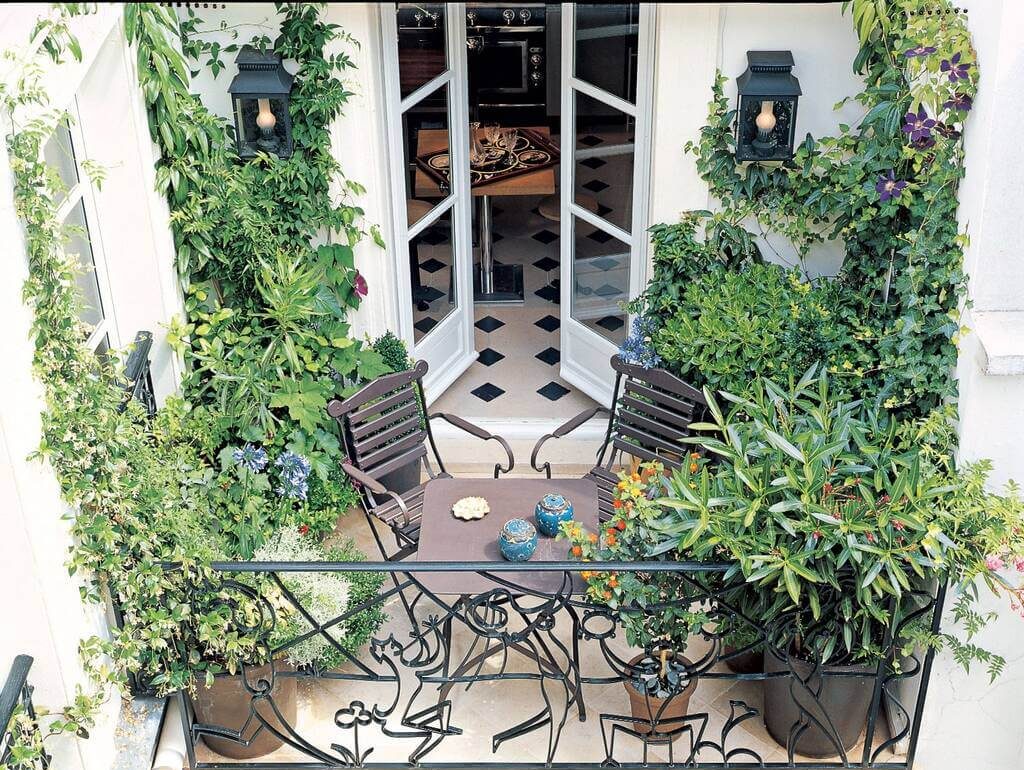 Source: architecturaldigest.com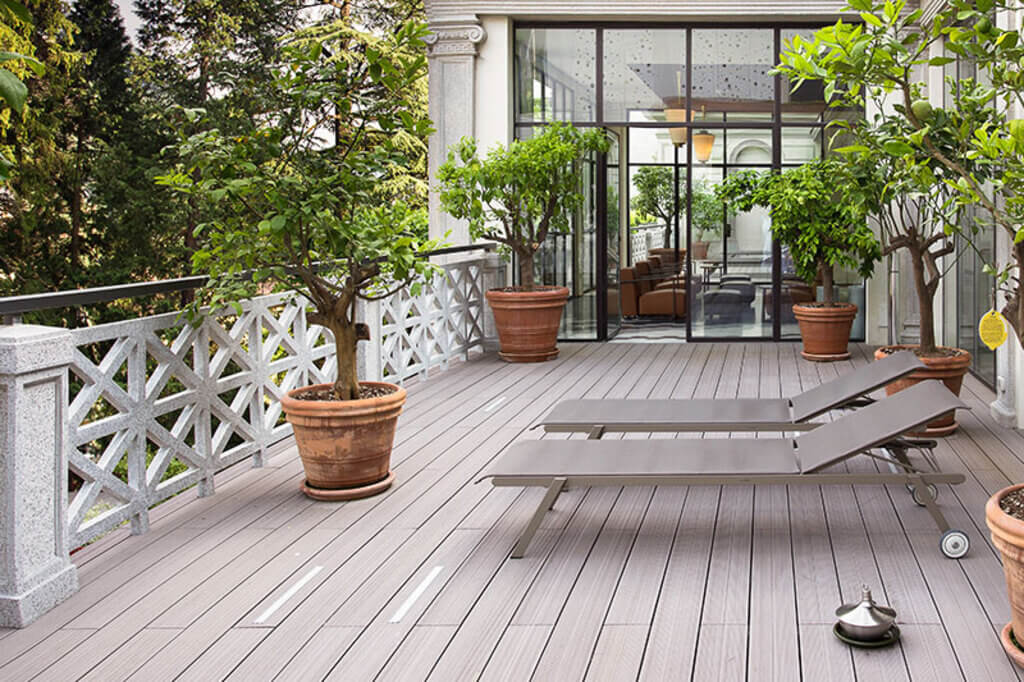 Source: designcafe.com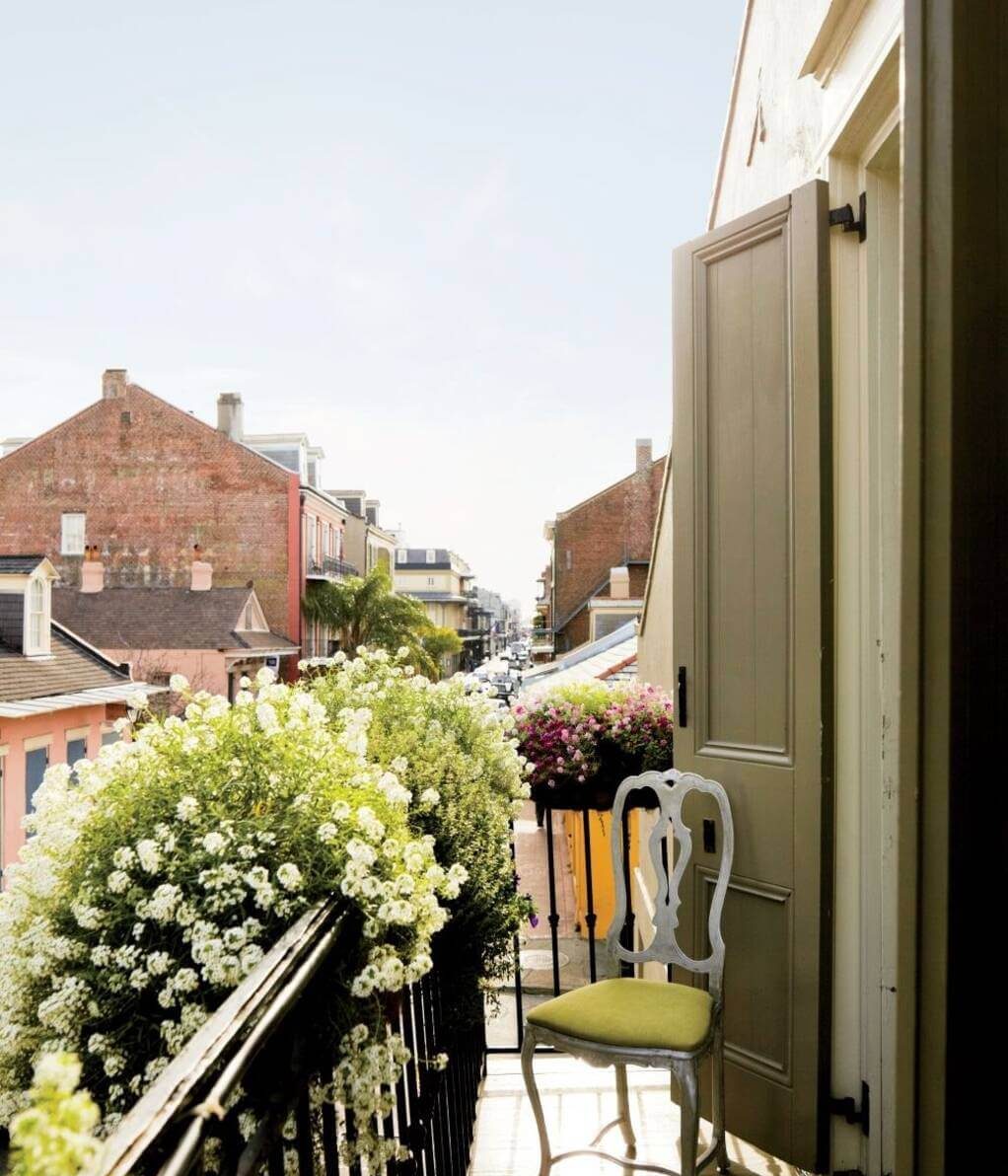 Source: architecturaldigest.com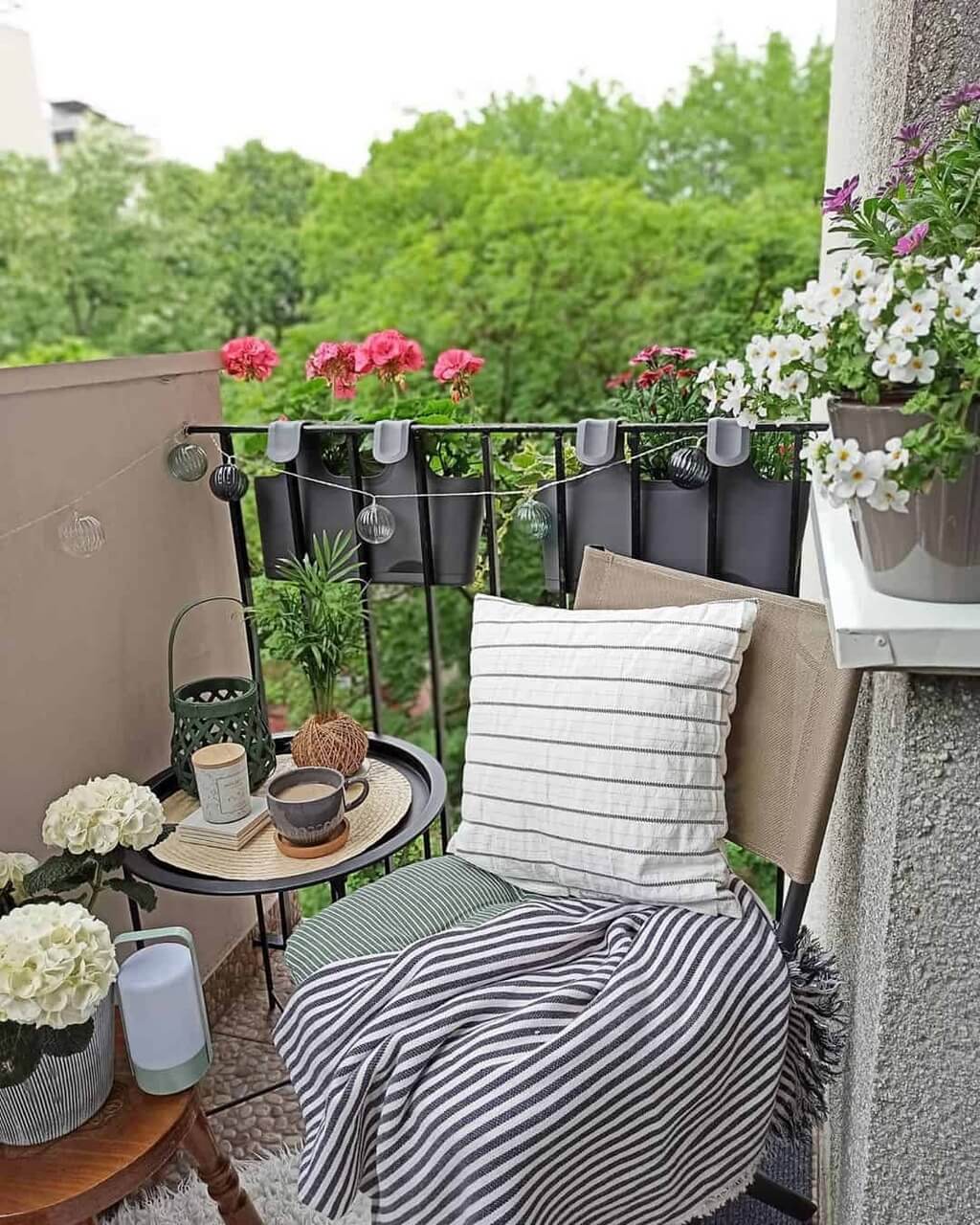 Source: sortra.com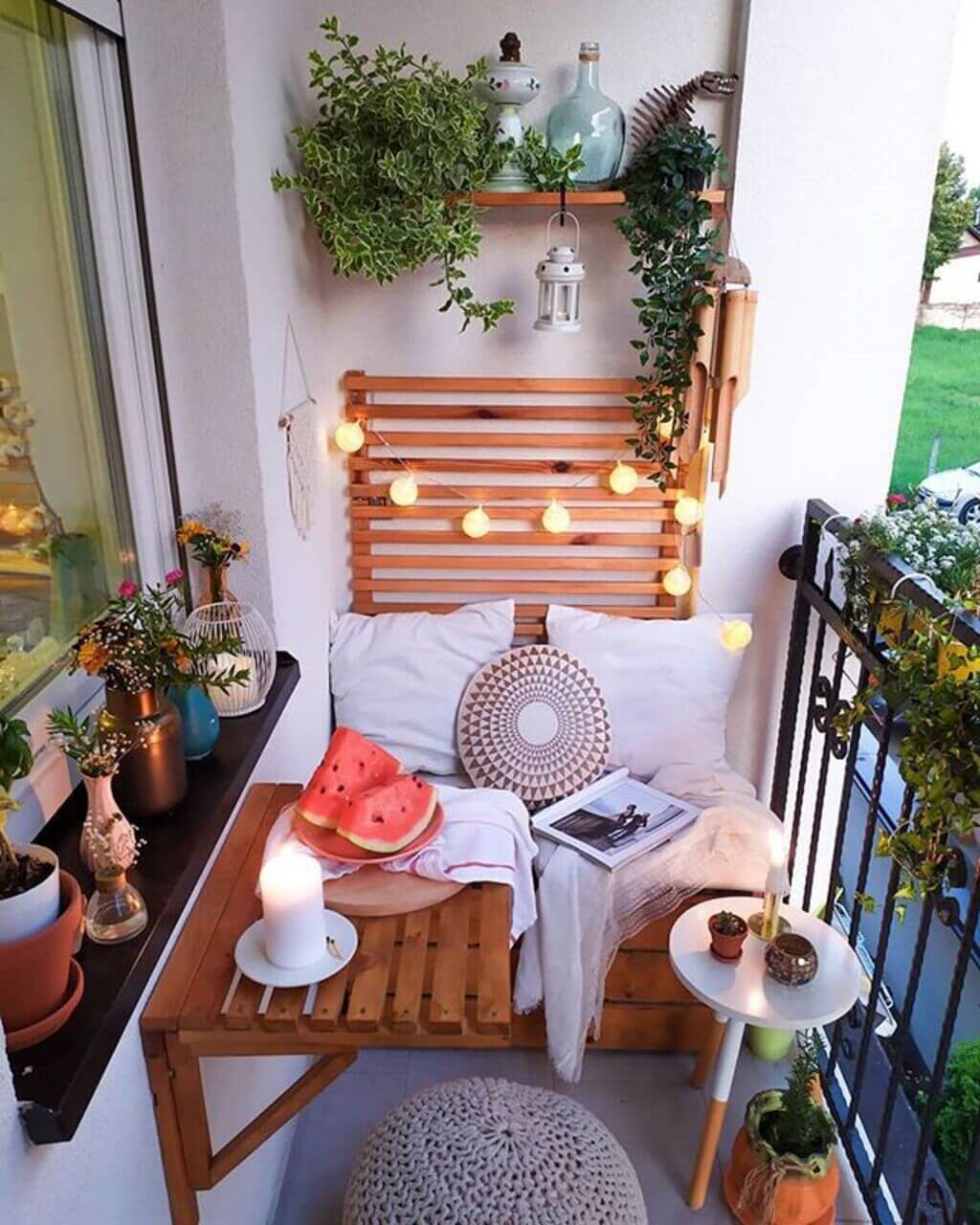 Source: pinimg.com
Source: foyr.com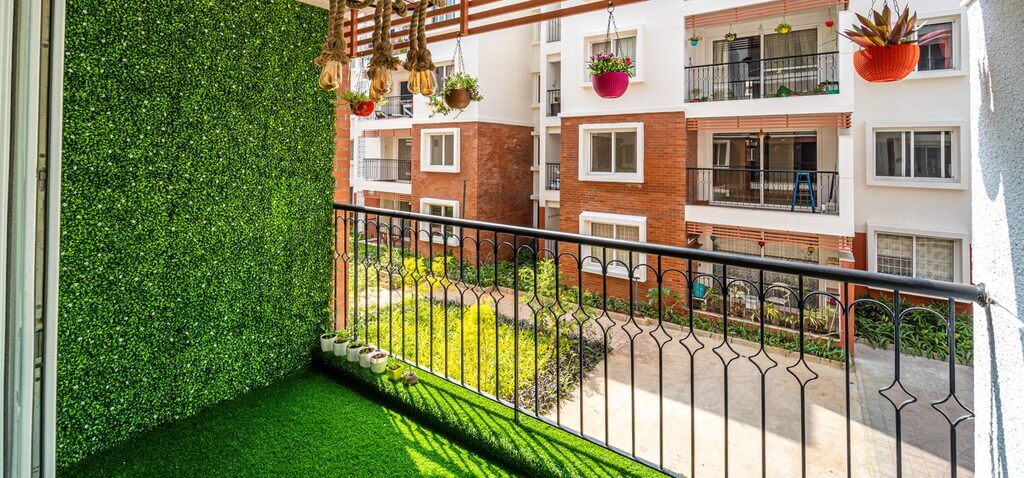 Source: foyr.com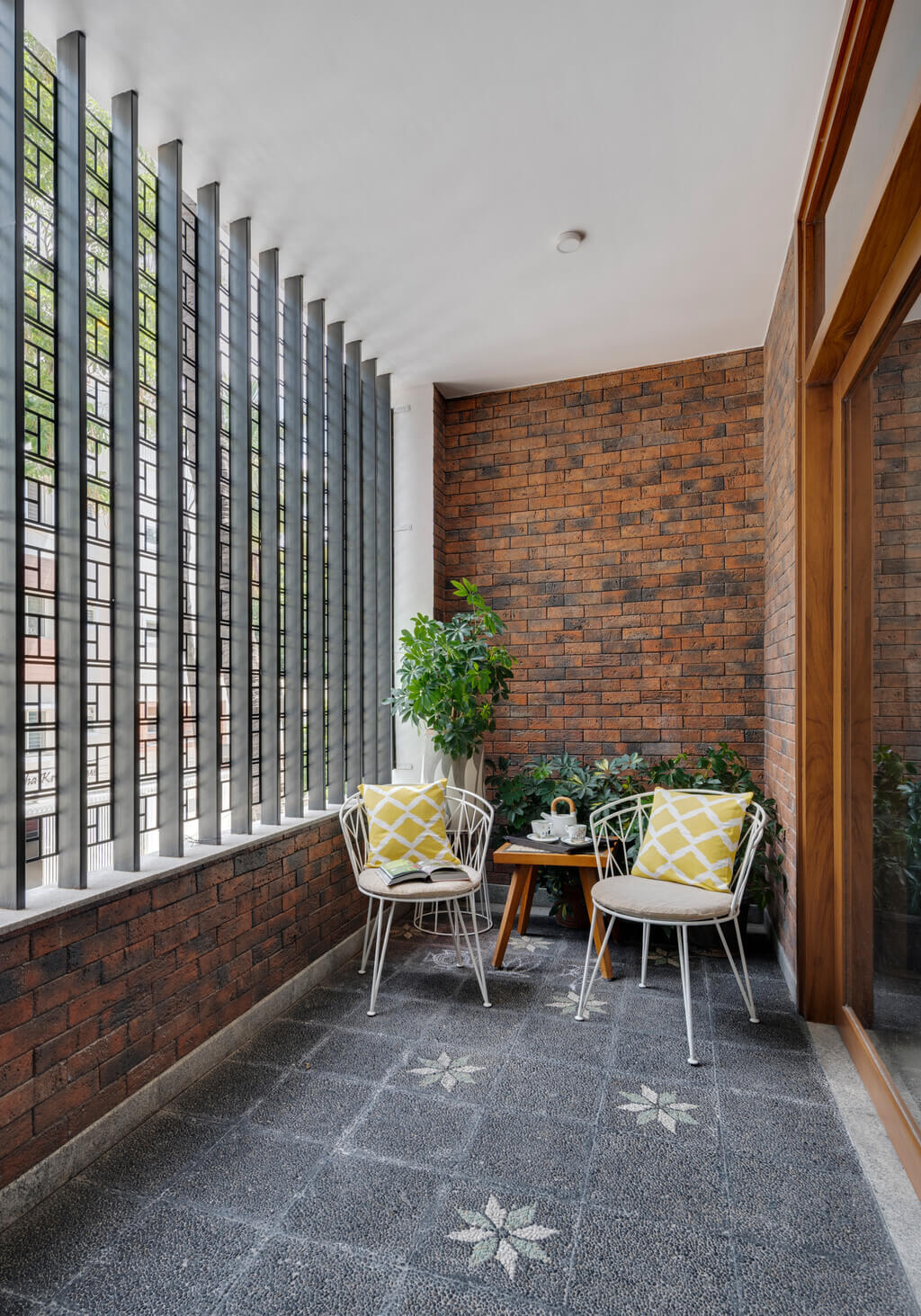 Source: hzcdn.com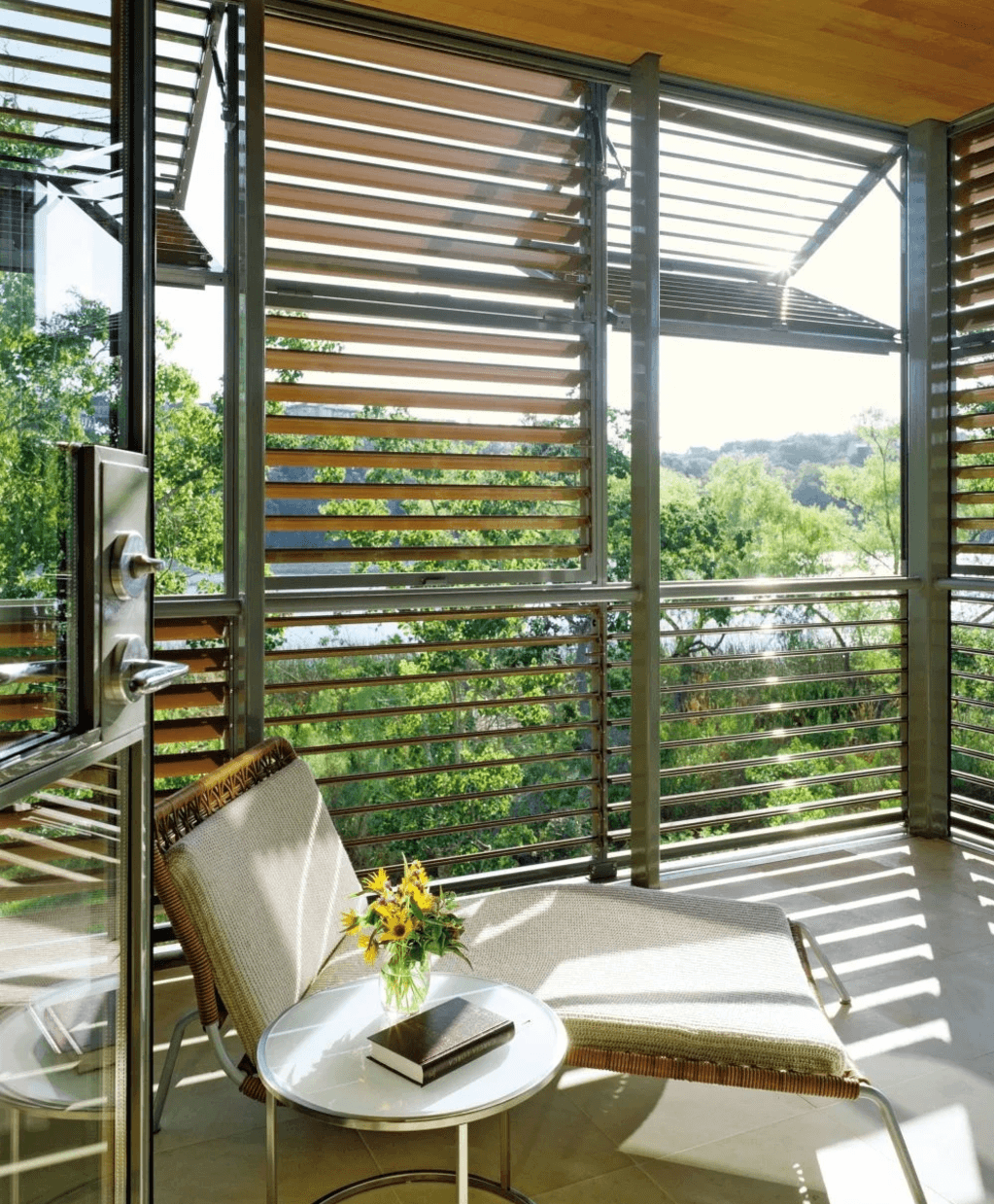 Source: pinimg.com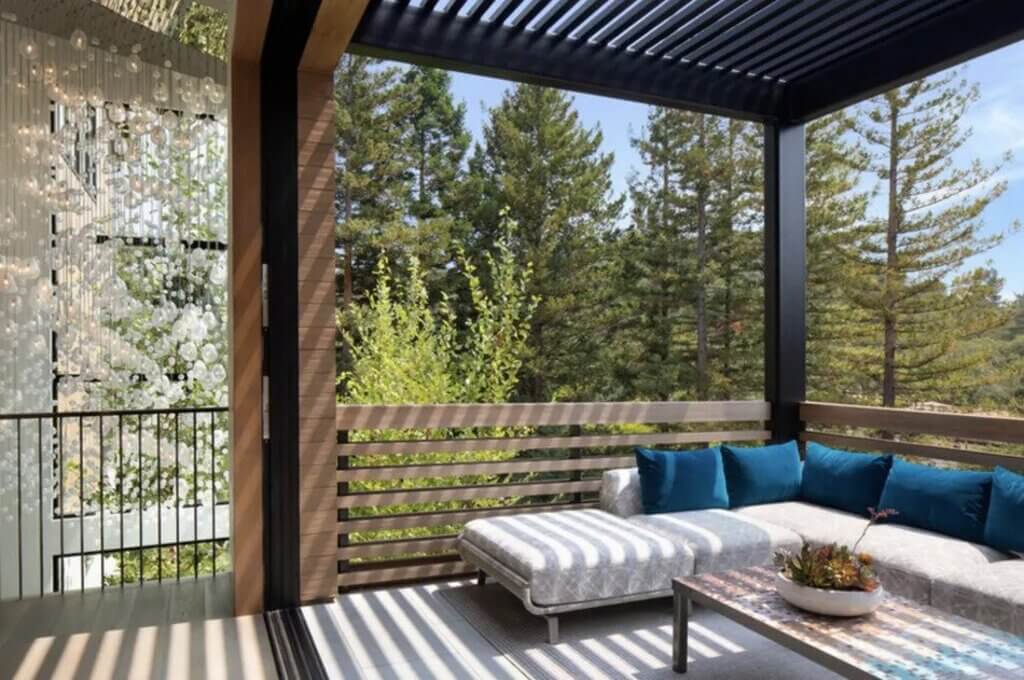 Source: mydomaine.com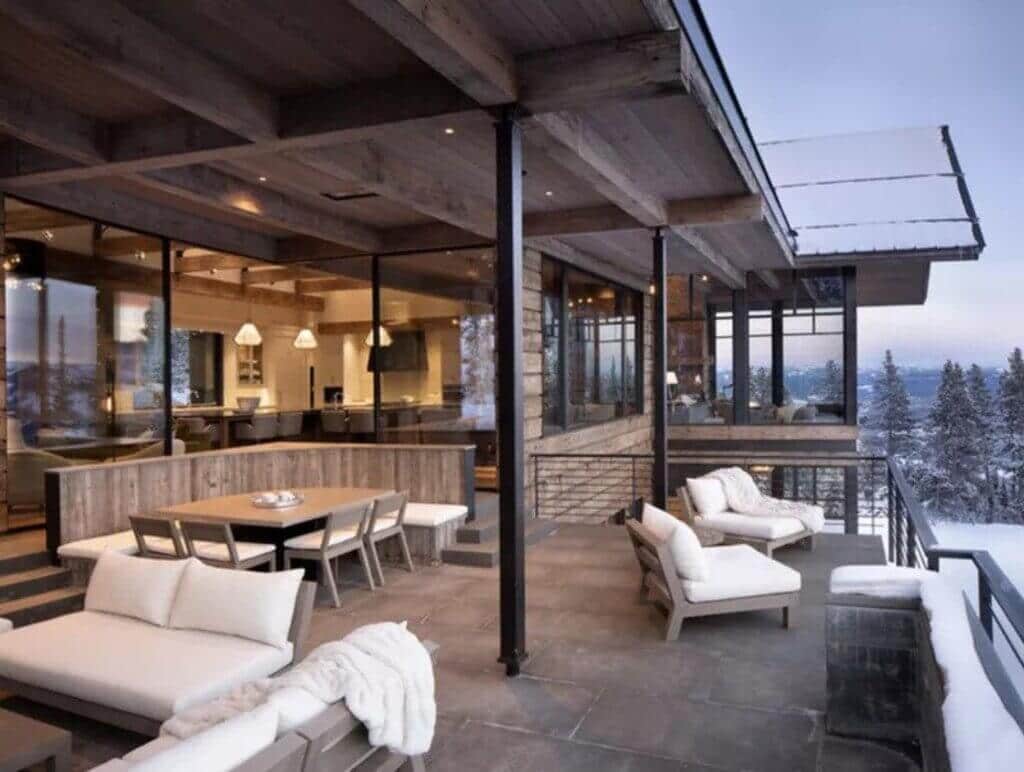 Source: mydomaine.com
Final Thoughts
So which grill design do you like the most for your balcony? You can select the grill design for the balcony or terrace according to your home exteriors or style. Grills or railings are also available in various materials like steel, metal, wood, iron, and many more. To create a more sophisticated and balanced look, match your balcony railings with the main entrance gate.
You can even customize the railings according to your liking and combine two materials like glass with steel or aluminum or wood with tempered glass. Before finalizing the grill design for the balcony or terrace, always measure the size of the area. So that you can get the right material in the right budget. 
Don't be afraid to experiment with the balcony safety grill designs, but also keep safety in your mind. I hope this blog has helped you to pick the right grill design for balcony and terrace areas. Also, don't forget to share this blog with your friends and family so that they can also enjoy spending time doing their favorite things on the balcony. 
For more interesting home and office decorations ideas and architectural information, explore Architecturessideas.
Do follow us on our Instagram page architectures_idea for daily updates.