Having a beautiful home with stylish interiors is the dream of many homeowners! However, constructing a perfect house and its exteriors and interiors requires the right planning with the right materials. From coloring to layout and wall paneling, there are many things to consider before finalizing the interiors. Let's see types of skirting.
Experts always give advice to people to use only materials that are durable, practical, and aesthetically pleasing. One important thing that you don't want to miss is the installation of the skirting boards or baseboards for your walls. There are many types of skirting boards available in the market.
If you ask any interior designer or expert, they'll surely recommend adding skirting boards to your walls. They can easily elevate the design of any room and add a finishing aesthetic touch.
Skirting boards are usually connected to the lower part of the walls that join the wall. They are not only used to cover the imperfections but also add flair and character to your interior.
Today in this blog, we're going to tell you everything about skirting boards. From types of skirting, styles to their purpose and benefits, we've covered everything. So keep on reading this post and find out the best skirting boards for your home.
What is Skirting?
Skirting is generally used to cover any cables, connections, and unwanted features in the wall interiors. They're also used to make walls look beautiful and attractive. Skirting is permanent and can't be removed from the walls easily.
What is a Skirting Board?
Skirting boards are also known as mop boards that are installed along the border between the interior wall and the floor. They protect the walls from water when the floor is mopped. These boards also cover improper edges, avoid scratches from furniture, and give any room a finishing touch.
These skirting boards are installed by first cutting the flooring material to a size that is typically ranging from 3 to 5 inches in height. Later they are fixed onto the wall surface along with the room's flooring. However, these days skirting is not just about hiding the cables and connections; they've become an interesting design feature of a house. You can add many features such as LED lighting and designs to elevate your overall home decor.
Are you planning to renovate your house? Do you need to purchase a skirting board? If yes, you need to know the various skirting boards available in the market. Numerous options are available for residential and commercial properties, from MDF, softwood, and hardwood skirting boards. But before that, let's know more about standard sizes and the purpose of skirting boards.
Standard Size of Skirting
The skirting boards or tiles' standard height is usually around 120mm and 230mm, with 145mm standing out, or sometimes it also ranges between 10 to 20 cm. However, skirting boards are available in many different sizes, and you can pick skirting height anywhere between 70mm to 400mm.
Purpose of Skirting Boards
Skirting is one of the most important elements for some homes, and for some sites, it's a way of adding a beauty factor into the space's interiors. There are many more benefits of skirting boards apart from providing aesthetics, hiding unwanted items in the wall, or protecting the wall from water.
Here are some common purposes of skirting boards in the building:
Skirting boards avoid damage to the wall and floor junction by protecting them from water.

They can be used to hide exposed electrical wiring, cables, and connections.

These boards can be used to cover up the gap between walls and floors, which generally occurs during the construction process.

Skirting boards provide some space between the wall and furniture. This gap avoids the marks, stains, and scratches from the furniture on the wall.

They're the economical and practical way to prevent painting surfaces from any kind of stains.

It also protects the walls from the dirt marks on the wall when you're cleaning and mopping the house.

Colored skirting is widely used to

improve the interiors

and to add a finished and cleaner look.
Now let's talk about the different types of skirting boards.
7 Types of Skirting For Homes & Offices
Skirting boards are multi-functional, and now you have known all the various purposes and benefits of skirting. These remarkable skirting boards come in various styles, so you can easily select the one for your home. Whether you're looking for grand Victorian designs to minimalistic contemporary homes or loft apartments, you can easily find the right one for your dream home.
The skirting boards can be different based on the design and the material used. Here are seven common different types of skirting styles:
Pencil Skirting

Wooden Skirting

Metal Skirting

Continued Skirting

Flush Skirting

Geogerian skirting

Double Layered Skirting
1. Pencil Skirting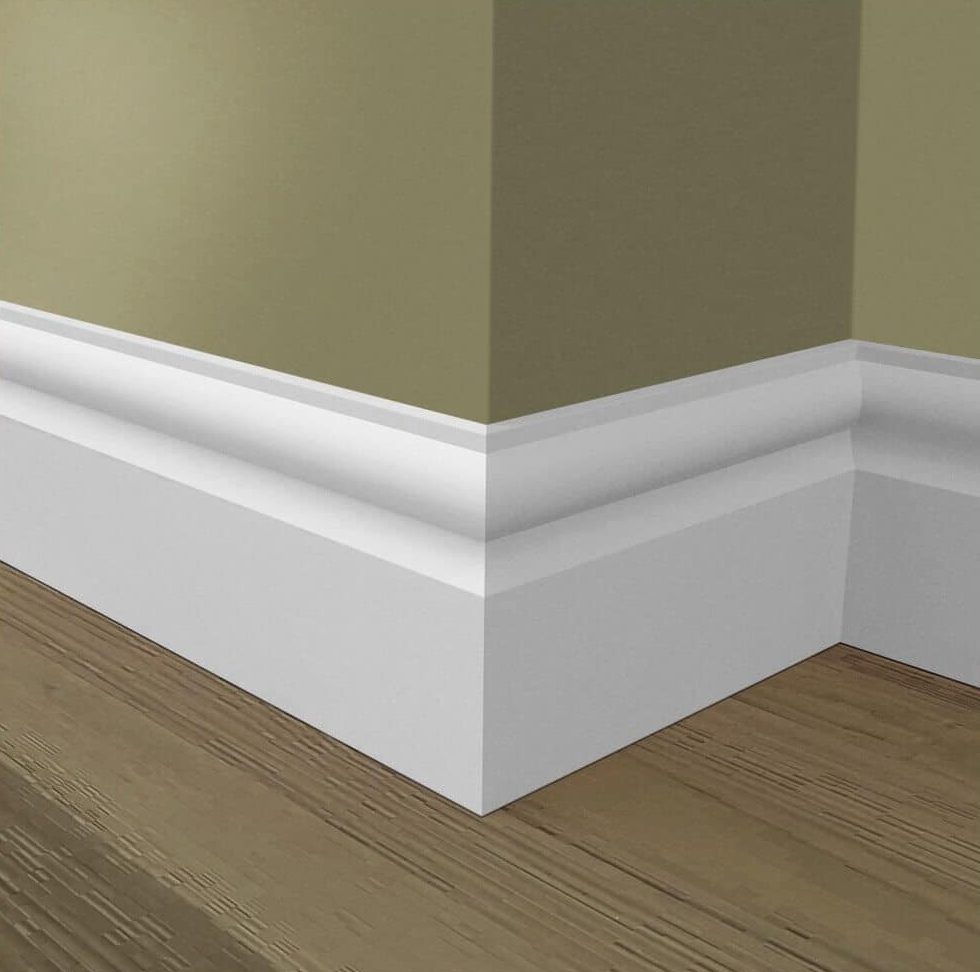 Source: skirting4u.co.uk
If you want a clear finished loo, go with pencil skirting boards. It is an accurate design that can easily be installed on plain or patterned walls. Whether you want to hide the expansion gap or a neatly finished surface, pencil skirting is the best option.
You can easily use this type of skirting board to hide all the unsightly wires and connections. These boards usually come with round upper edges which look modern and beautiful.
2. Wooden Skirting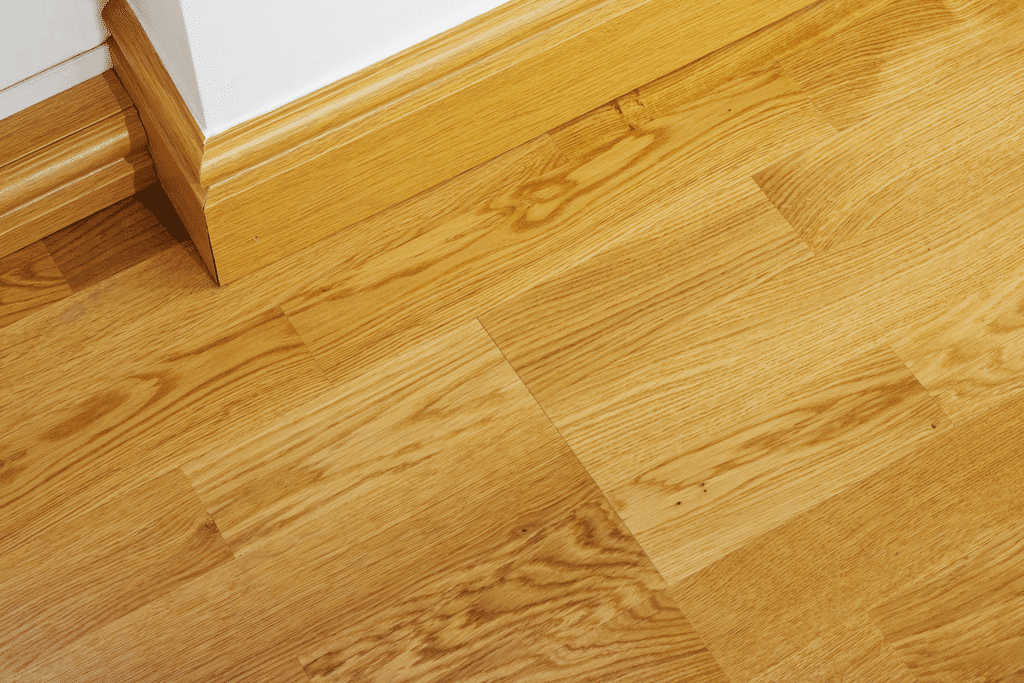 Image Source: amazonaws.com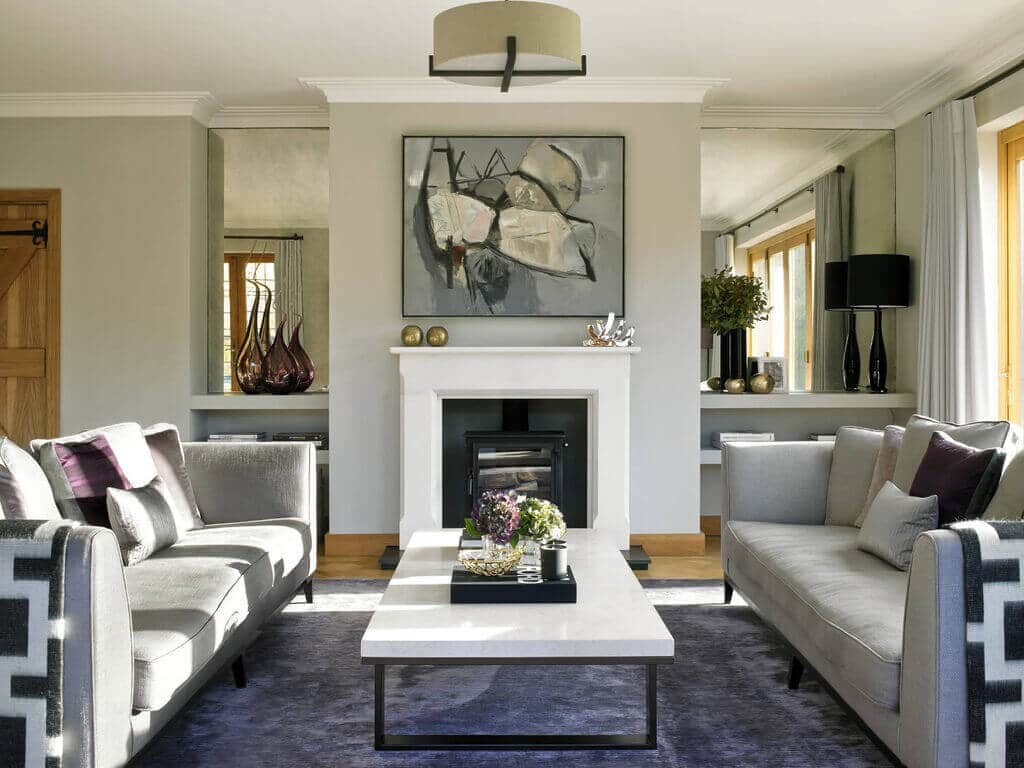 Source: susanvenn.com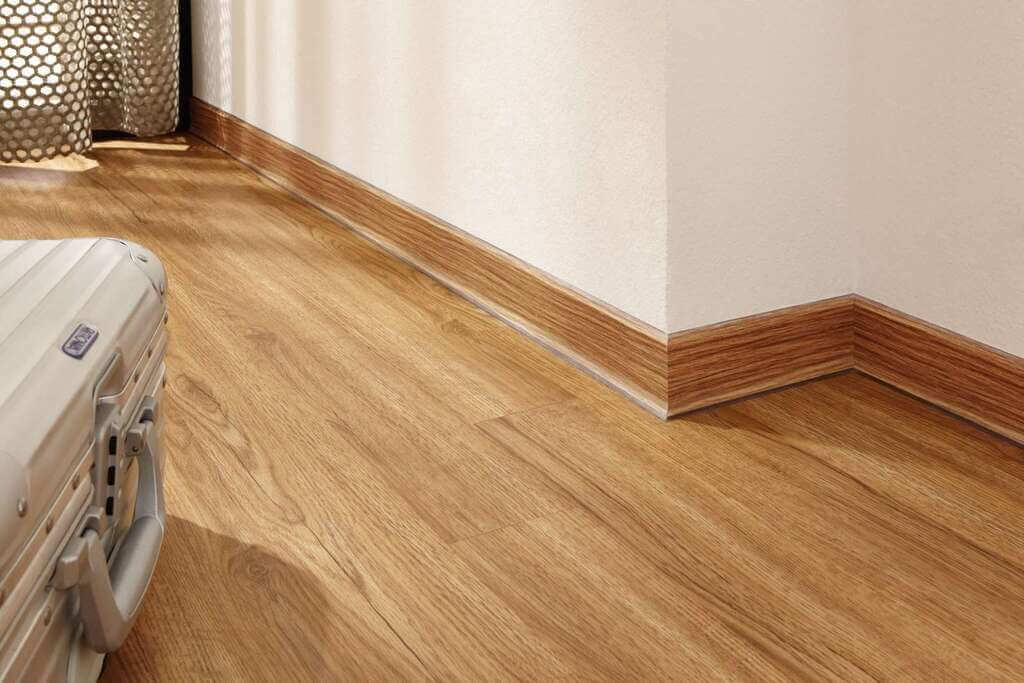 Image Source: raumausstattung-blum.de
Source: hzcdn.com
Do you want to add warmth and coziness to your home? If yes, wooden skirting will be an excellent choice for you. These skirting boards impart an element of richness and a sophisticated look to any space.
Wooden skirting looks absolutely stunning, especially with marble or terrazzo floors. It goes with tiled flooring as well. You can even use this skirting on your light floors, walls, and ceilings. It will give your home a traditional aesthetic touch.
These wooden skirting boards are available in the market in various designs, finishes, and sizes. You can select the one according to your home interiors. So, install these decorative wooden skirting to add more detailed decorations to your room.
3. Metal Skirting Types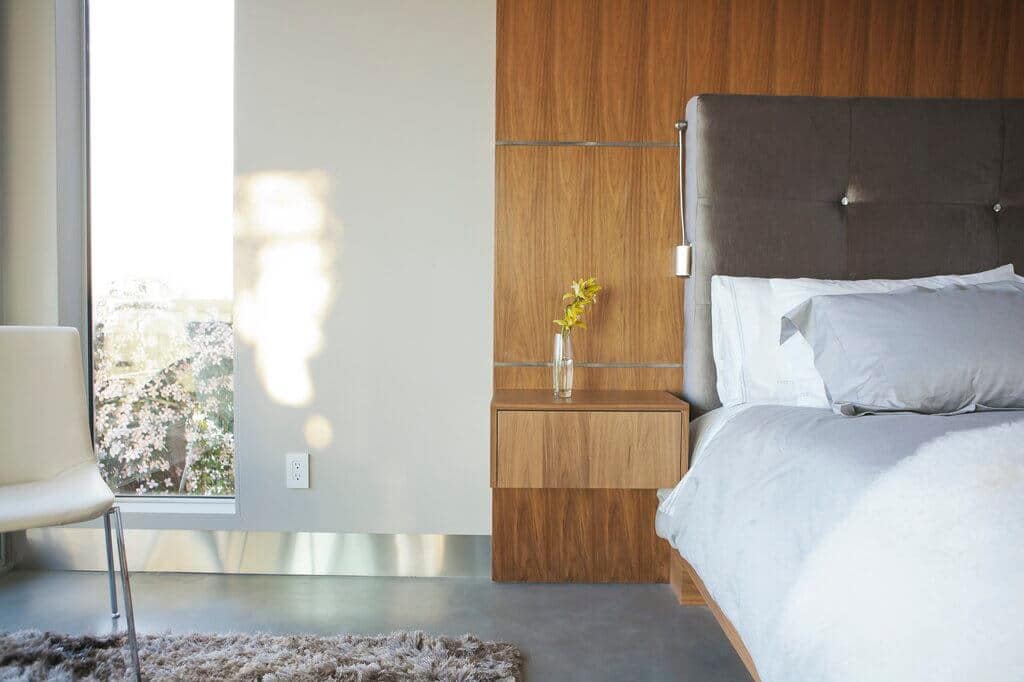 Image Source: hzcdn.com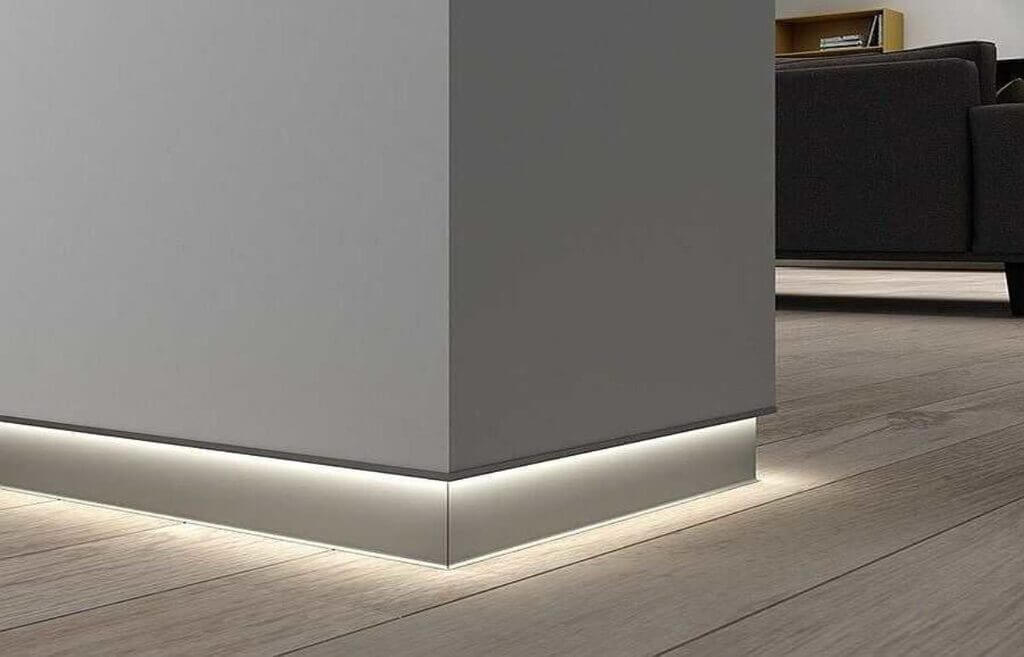 Source: e-w-e.ru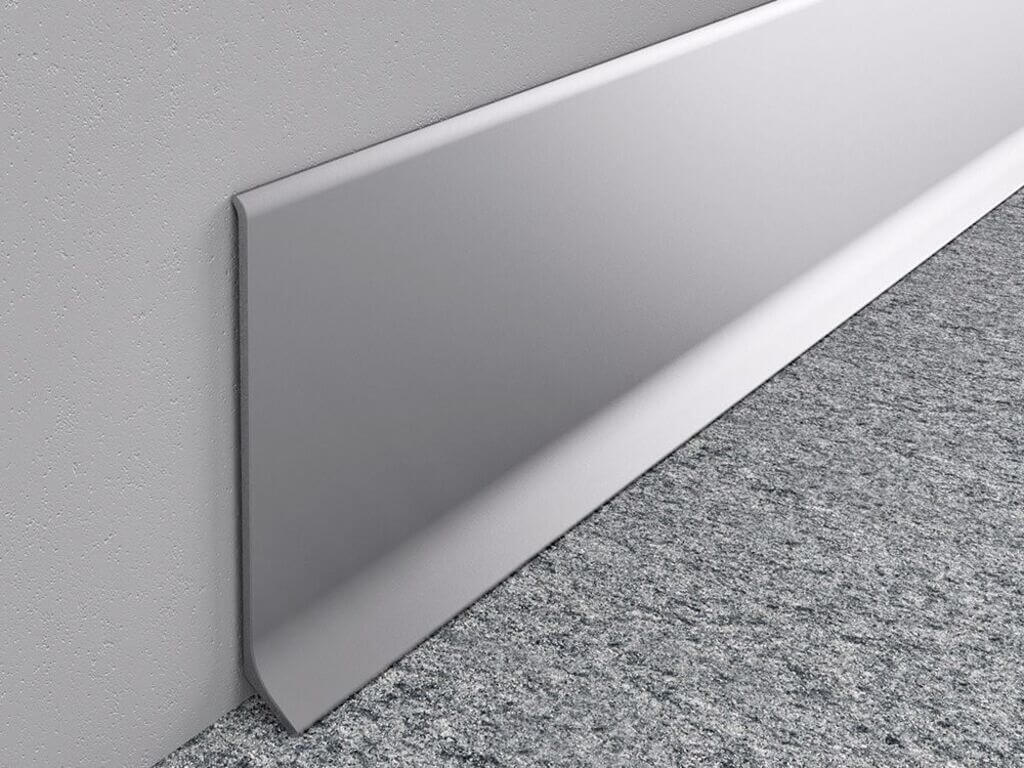 Image Source: pinimg.com
As the name suggests, the material used in metal skirting is stainless steel. Are you wondering whether it will give an industrial look or it will look good only in commercial spaces? However, that's not completely true. Though the material is shiny, it can still be used in residential properties. It will give your home a rich and modern look.
So, if you want a modern look or add lightness to your home interiors, metal skirting will be the right choice. It will not only look aesthetically pleasing but also shields your divider from furniture scratches.
Metal skirting boards are durable and sturdy. That's why it is a bit difficult to install and needs skilled manpower. Other benefits of it are it is flexible, useful, and exquisite. You can even customize them according to a particular room. One disadvantage of metal skirting boards is that they are prone to scratching. Other than this, these versatile boards are functional and elegant-looking.
4. Continued Skirting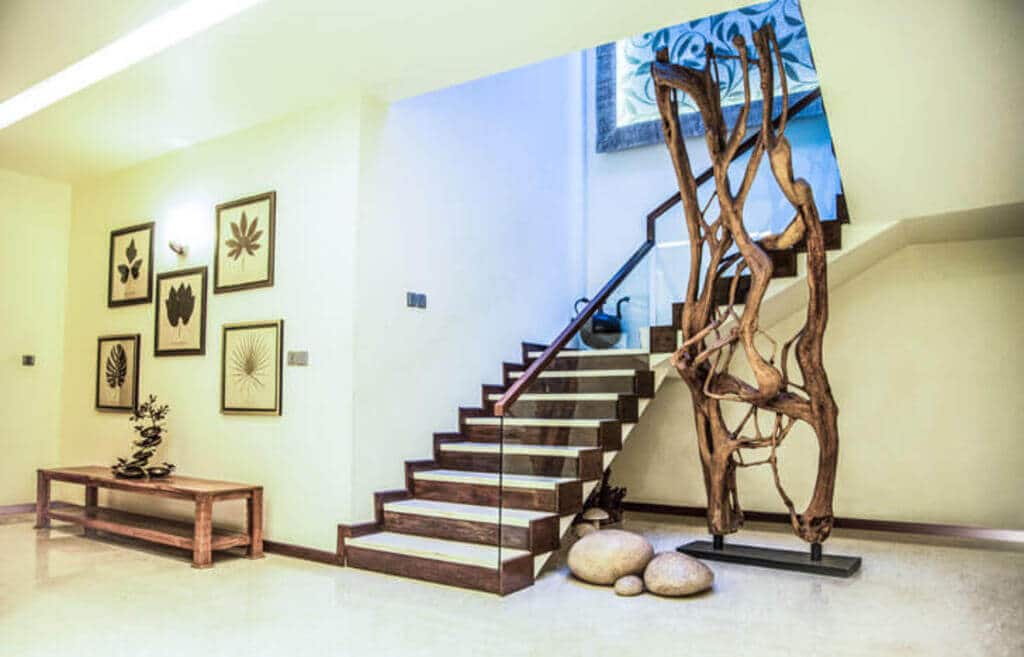 Source: indiaartndesign.com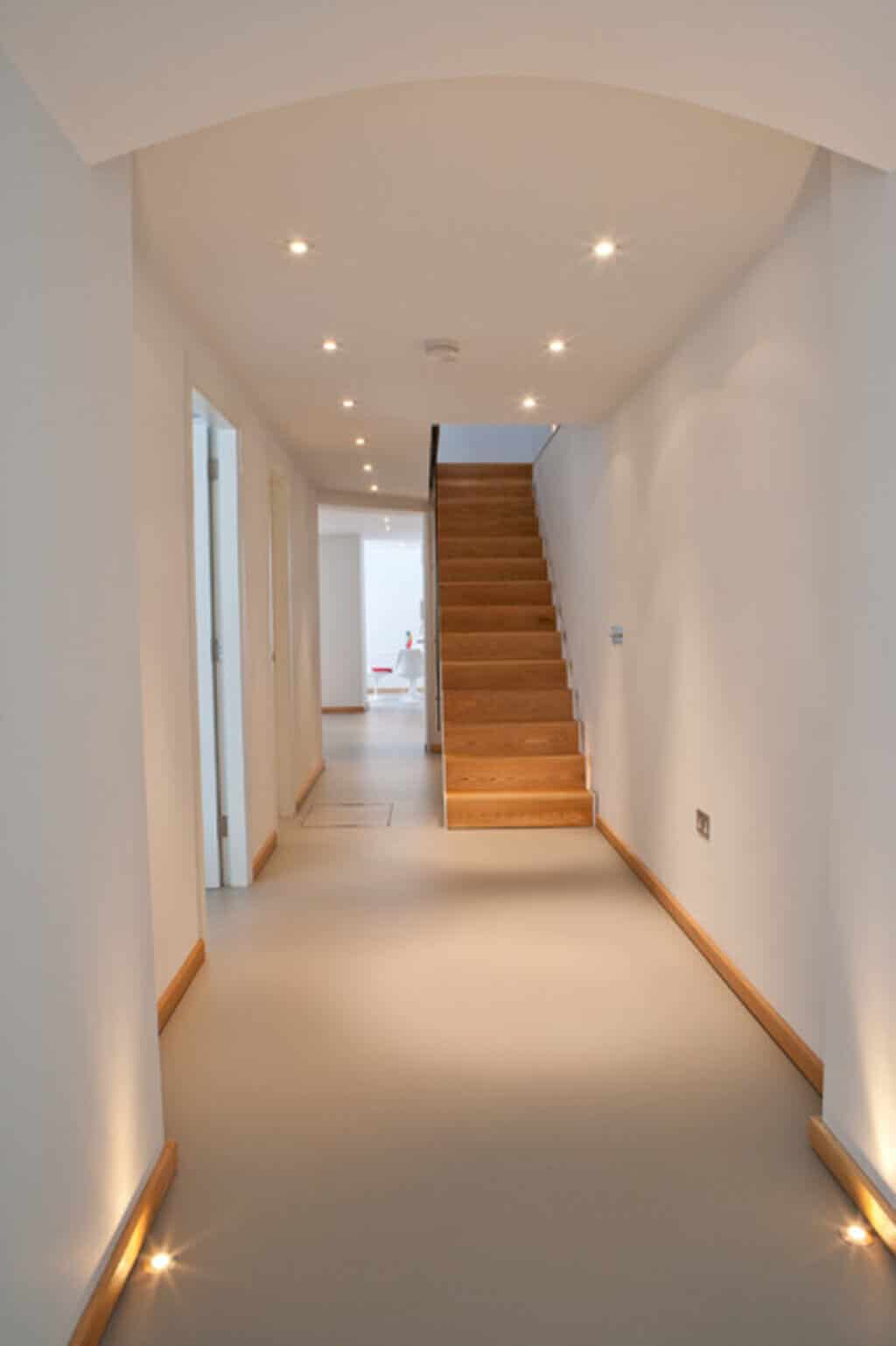 Image Source: hzcdn.com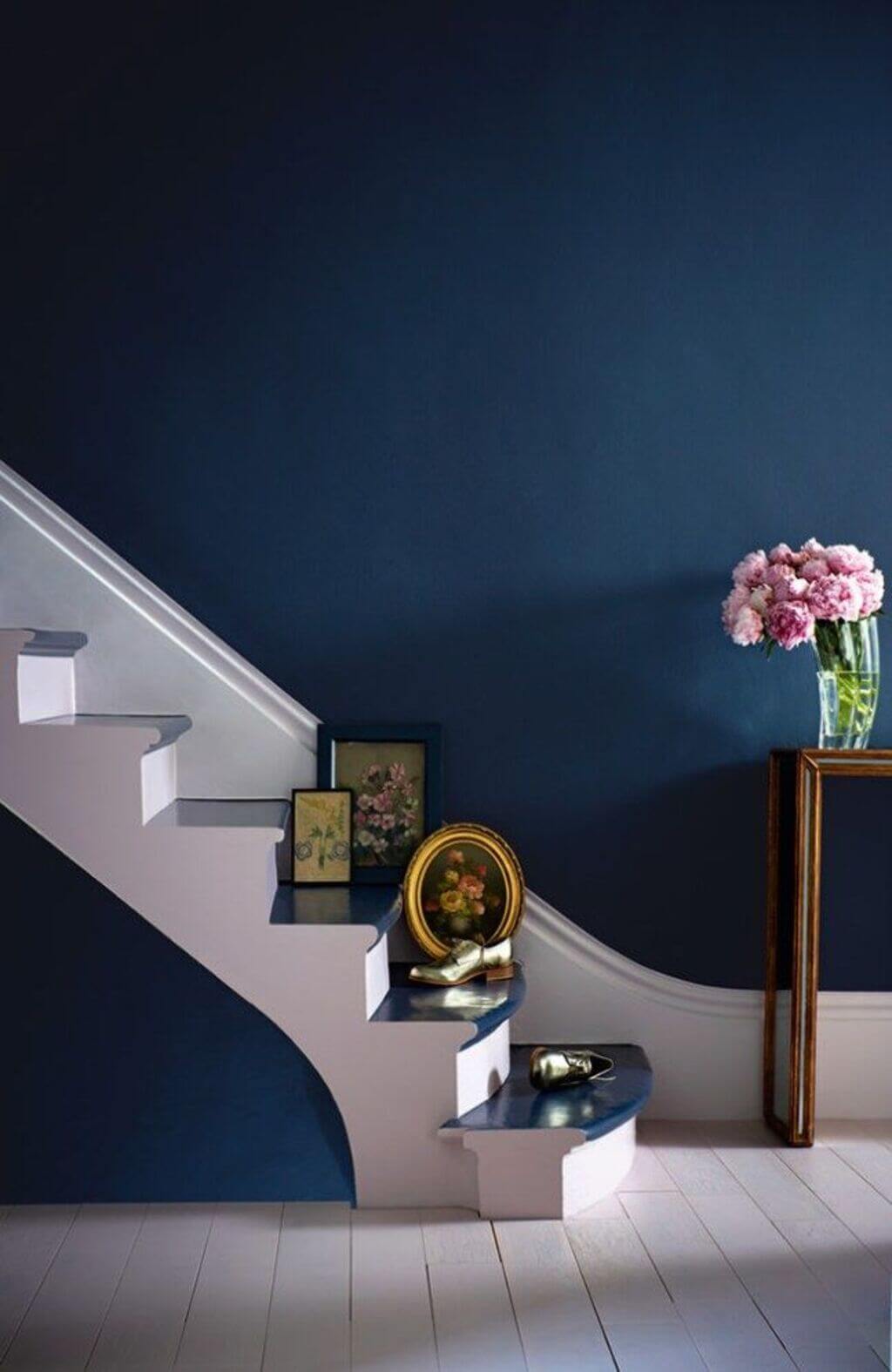 Source: pinimg.com
Continued skirting or Kept skirting are boards that are installed continuously against walls or staircases. For reference, take a look at the above picture. You can use this type of skirting to feature any structure or element in the interior area.
These modern boards will completely change your space and elevate your house interiors elegantly. It is an innovative interior design idea that many homeowners use to make a color balance within their interior space.
You can see in the above home; here, dark brown skirting boards have been used. They are installed as a part of a similar colored staircase. This takes the interiors to a whole new level. You can also use the skirting boards in the continuous form onwards and upwards and form the stair skirting and stair risers. This will give an elegant finishing touch to the space and elevates the overall appearance.
5. Flush Skirting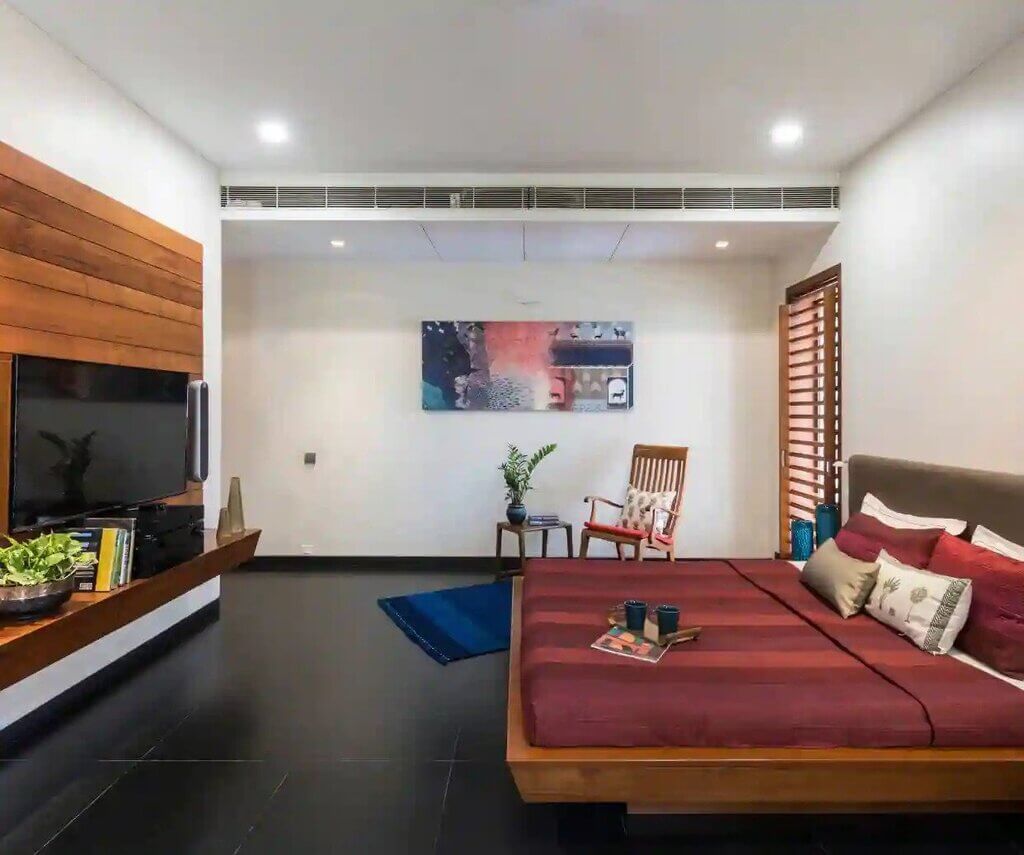 Image Source: jdmagicbox.com
Flushing skirting is a bit different from the other types of skirting. Here the skirting and the plastering are placed on the same level. In simple words, the skirting tile is fixed to the wall in such a way that the tile and plaster are flush with each other. Flush skirting provides a charming and seamless look to your interiors.
However, this type of skirting requires proper planning and designing in advance. This is because before installing the skirting, the walls need to be chipped to remove the plaster. The best thing about flush skirting is that as it is flush with the wall, it does not catch dust, especially those tiles at the outer level of the wall. As compared to others, they stay projected out of the walls.
The best part about this type of skirting is that since it is flush with the wall, it does not catch dust, unlike skirting tiles that are projected outwards from the wall. However, this can be expensive in terms of material and labor. Look how the above house has a dark-colored floor that continues further to form the flush skirting.
6. Georgian Skirting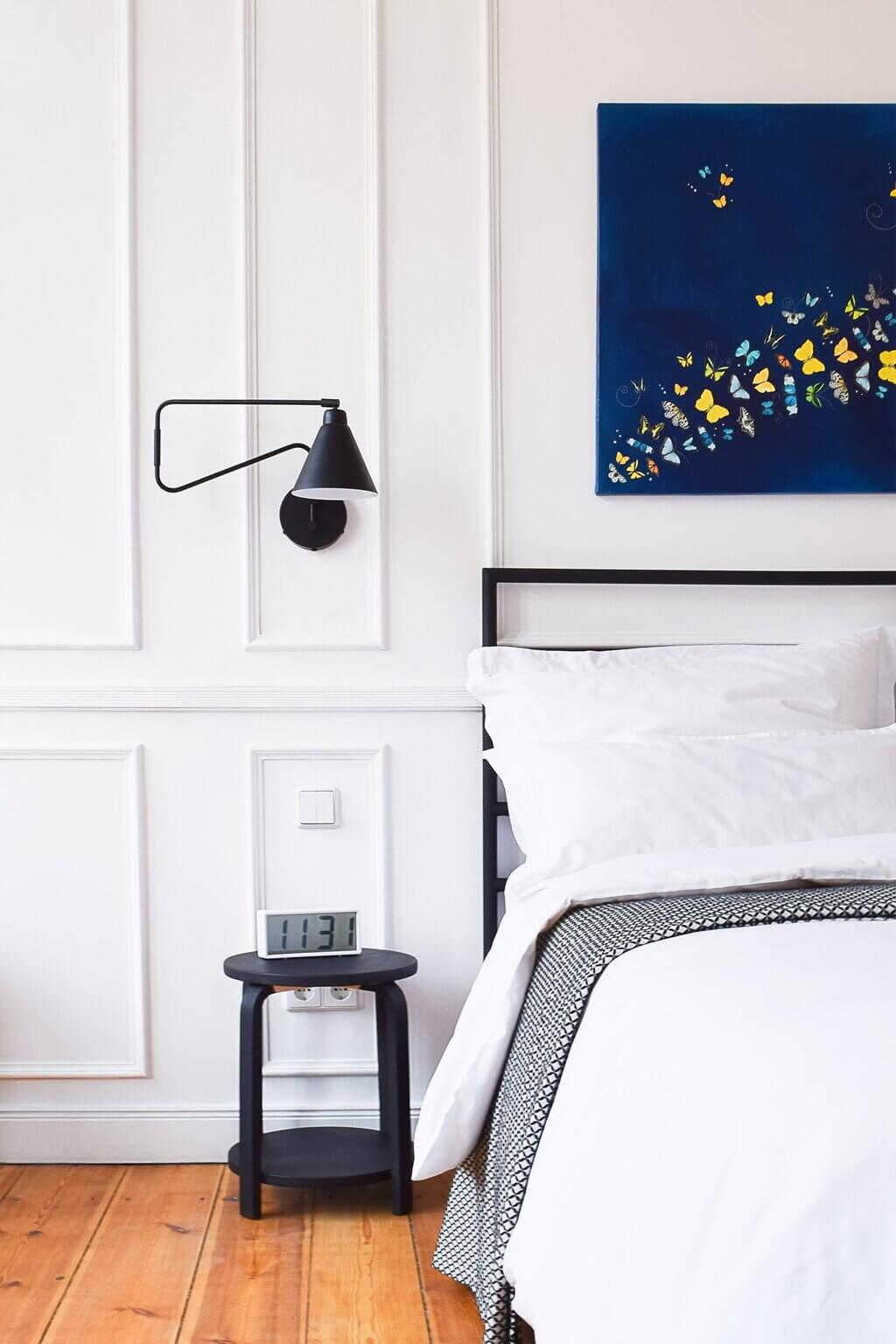 Source: mybespokeroom.com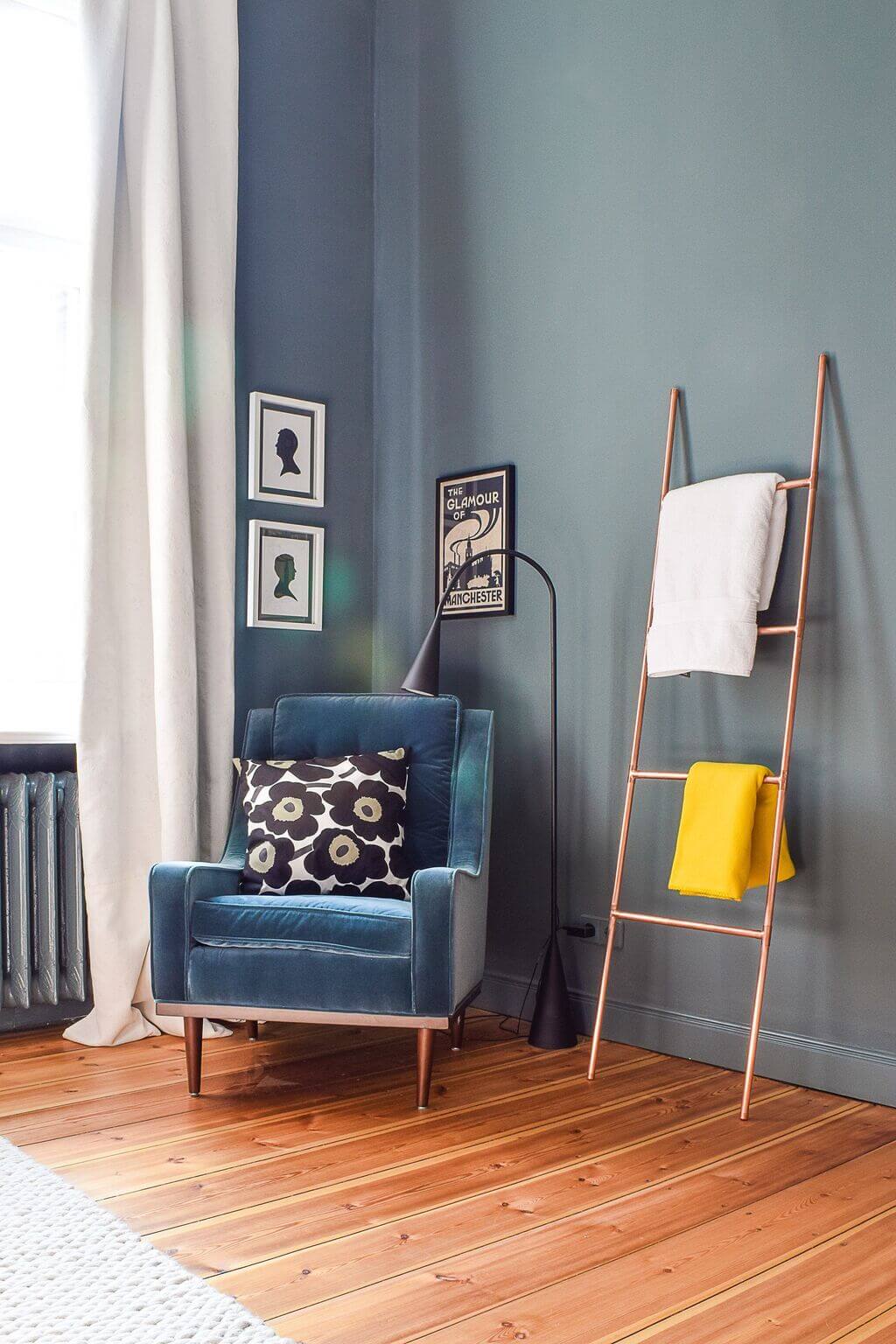 Image Source: pinimg.com
These skirting boards ideas were popularly used in the Georgian period (1714-1830). These boards were highly inspired by the interior molding designs that were used in this period. The Georgian skirting board is uniquely cut with high-quality cutting knives and tools, which look very interesting. This also gives them a smooth, finished look.
This Georgian style of skirting is particularly well suited to a thicker material. That's why it is advised to use 25mm thick MDF material. You can experiment with wall skirting designs and patterns to give a decent and unique look to your space.
Also Read: 14 Flooring Trends 2023 the Perfect Floors for Your HomeMost Popular House Interior Design Styles in 2023
7. Double Layered Skirting Ideas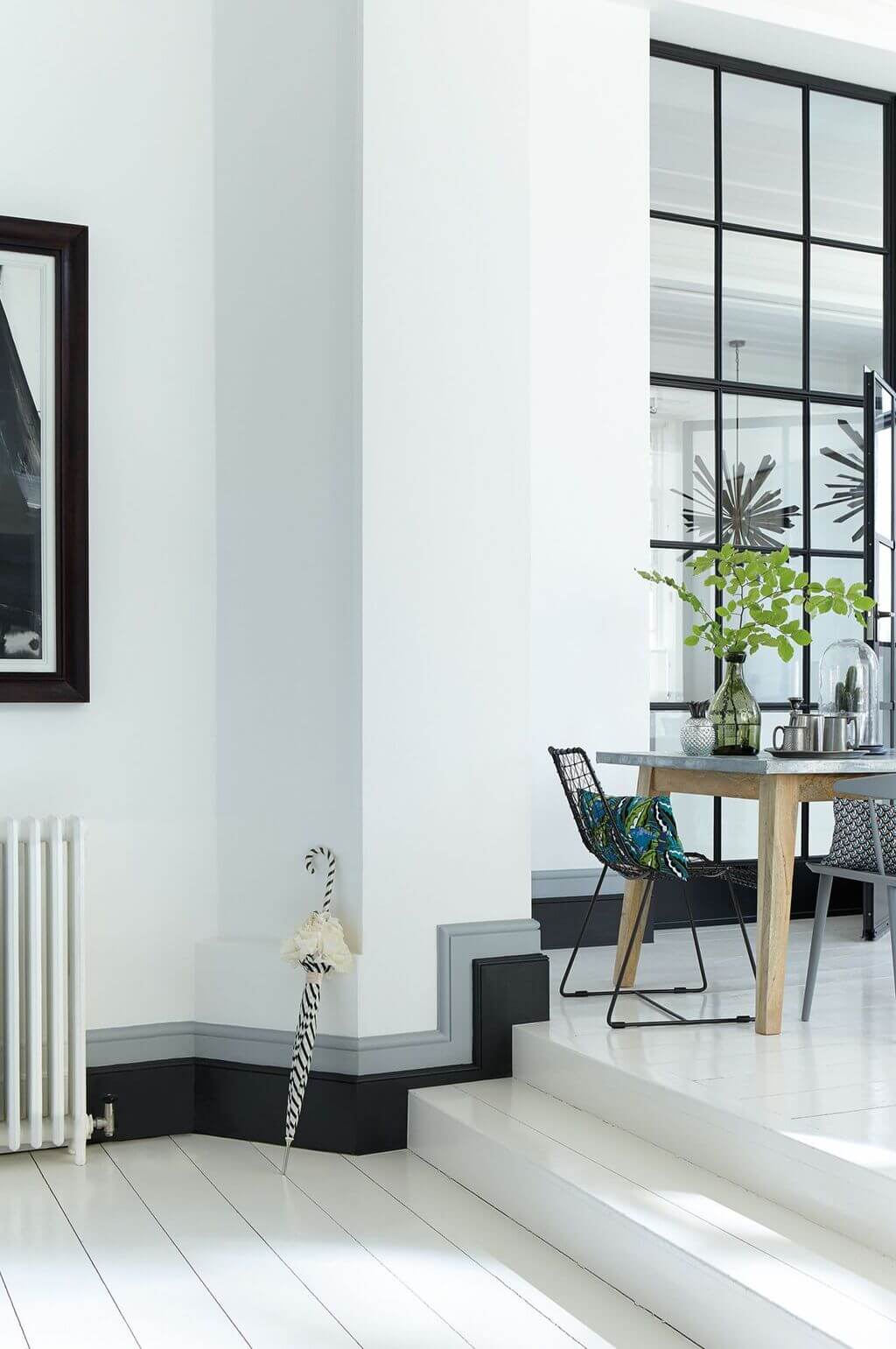 Source: littlegreene.com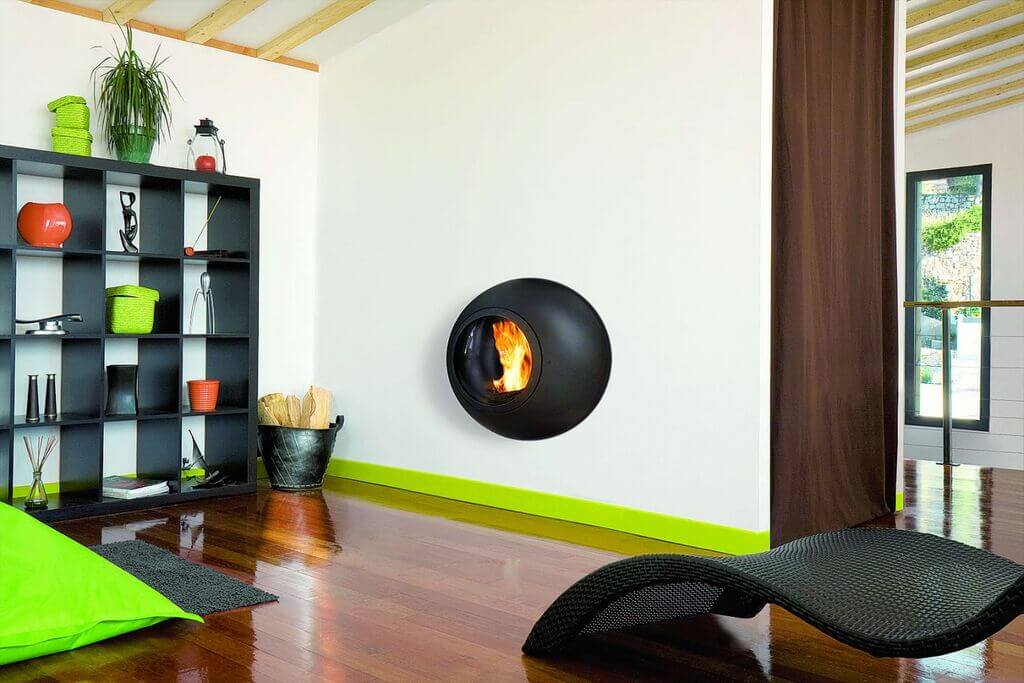 Source: kominkifocus.pl
Double layered skirting or two-toned skirting is used to add depth to a room's appearance. So if you're looking for skirting board ideas that can give some detailed design to your interiors, two-tone skirting is the best option to pick.
This skirting involves double skirting, which is made in two parts and joined together when installed. These two layers can be the same level or different levels that completely depends on you.
Look how the homeowners of the above residence have selected the double-layered skirting. The double layer of grey and black skirting looks contrasts with the white floor and walls. So if you also want to add a striking factor to your living room, go with two-tone skirting. However, this skirting may be expensive as it requires skilled workers to install it properly.
Types of Skirting: Which One to Select?
So which type of skirting boards did you like the most for your space? Skirting boards are functional, shield your divider from scratches and water and add an aesthetic look to your overall interiors. You can also hide any type of wiring and connections that makes your room unattractive and messy.
Skirting boards come in different types of skirting material, including UPVC, aluminum, wood, compressed wood. You can pick the skirting materials according to the specific location, interiors, and your budget.
So, this is all about types of skirting for homes. I hope this blog has helped you to upgrade your house interiors with these impressive skirting ideas. Share this blog with your family and friends and help them to create warm, cozy and welcoming house interiors.
For more interesting home and office decoration ideas and architectural information, explore Architecturessideas.
Do follow us on our Instagram page architectures_idea for daily trend alerts and updates.