How to Turn Your Home into a Winter Wonderland
Christmas Day is only a matter of weeks away now, so if you haven't yet been up the loft or down into the basement to retrieve your decorations, now is the time to do so. If you would like to welcome winter into your home – without the freezing cold temperatures – and are in need of some tips as to how to make your house look festive, we are here to help.
Here's how you can create a winter wonderland. 
Choose a Colour Scheme
Red, green, silver, gold, and white are all classic colour schemes for the festive period, so if you would like to keep it safe, these shades will always work well within a home. If you're willing to be more daring, however, this could be the year to do so. Perhaps after such an uncertain summer, people are looking to be a little less traditional this Christmas;
Why not try a Pop Art themed Christmas or one that draws inspiration from the Post Impressionism movement? You could even opt for a black or brown color scheme. Think glossy black ornaments with a bit of sparkle, or soft brown golds and creams which are very classy.
Include Natural Elements
Brighten up your space with some beautiful natural elements, such as branches or evergreen clippings. These will help you to feel like you're amongst nature, without actually being outside. Extend the natural element to your gifting too, opt for the natural paper to wrap your gifts, tie in the string, and add a spring of spruce on the top. Not only will this look effortlessly stylish but it's sustainable too. 
Add Cosy Lighting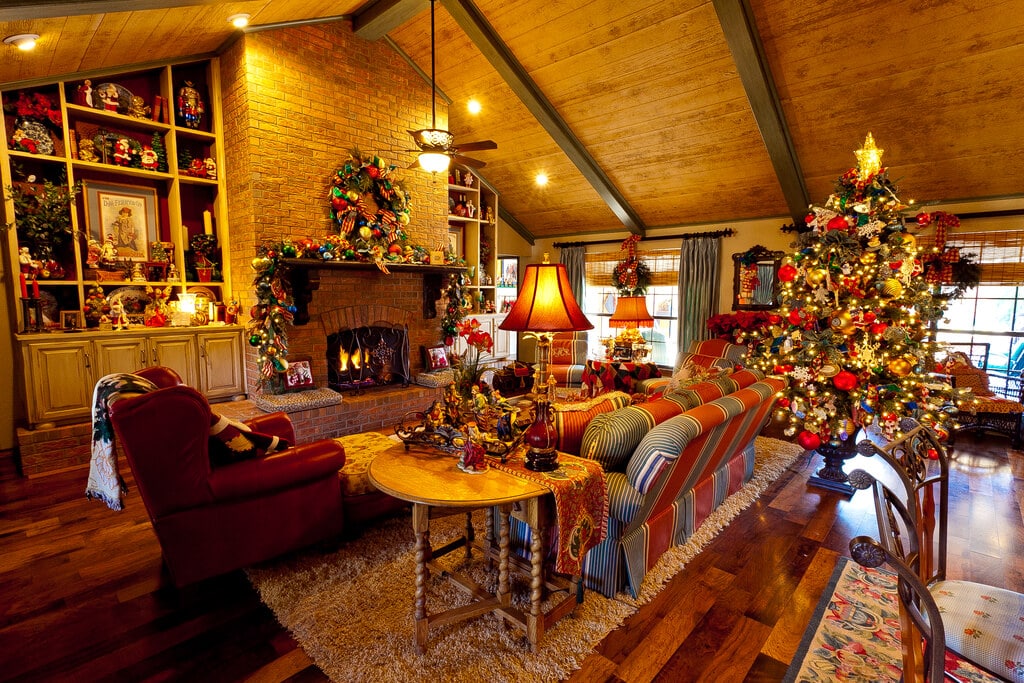 Source: wordpress.com
Adding fairy lights to your units, windowsills, bookcases or vases will help to make a room feel instantly cozier. Both kids and adults love a fairy light, and the great thing about them is that they don't have to be taken down the second after Christmas is over, either – you can enjoy your lights throughout January to help with any holiday blues.
Get Crafty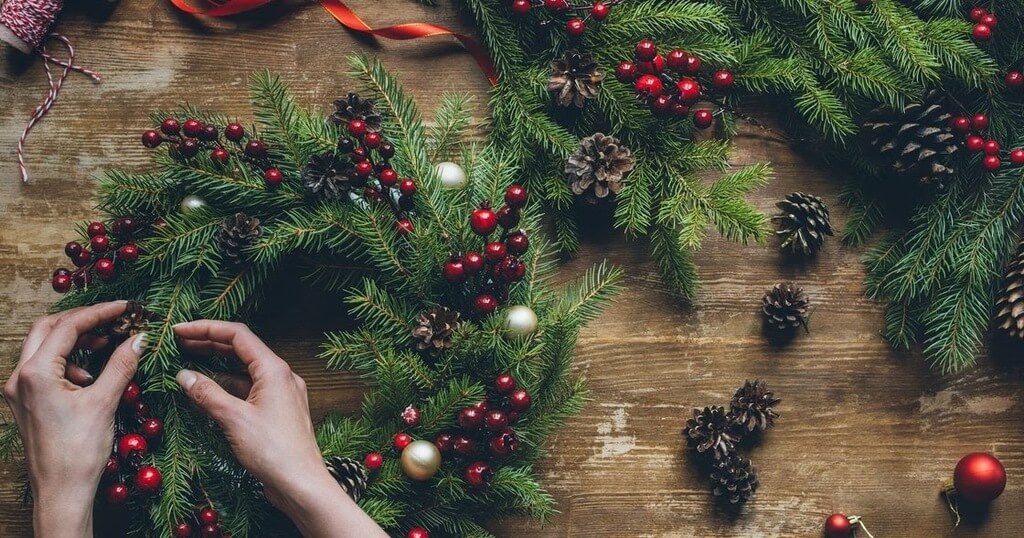 Source: blogspot.com
Are you creative? If so, why not spend time making some of your own snowflakes? This is a great activity to do with kids, so if they're bored over the holidays, you can get them involved, too. Once you have cut out all your designs, you can add some string to them and hang them around the home. Still feeling creative, why not make your own Christmas wreath? It's not as difficult as it sounds either.
All you need is a wreath ring, moss, scissors, florist wire, and twine, along with an assortment of green foliage and decorations. Make sure to stick to your Christmas color theme to optimize style. There are plenty of tutorial videos on YouTube, so with a bit of patience, you should be on your way to creating a wreath that will brighten any front door.
Decorate Your Banister With a Garland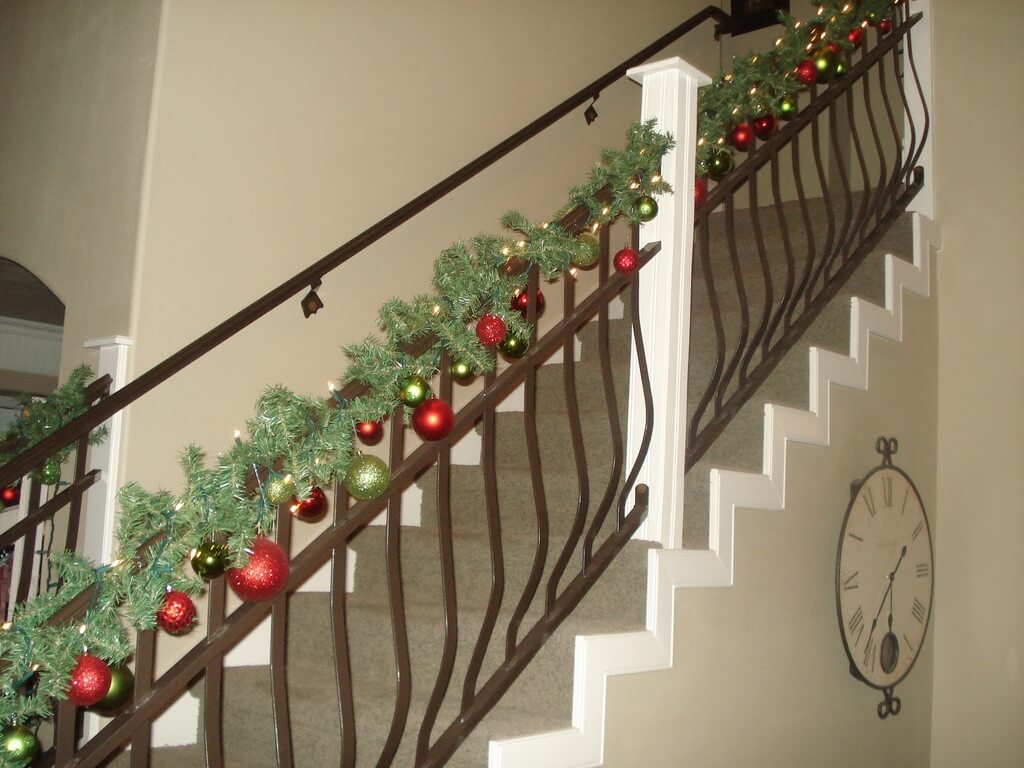 Source: blogspot.com
Your hallway is the first thing you see as you step into your home, so why not add a little festive cheer here with a beautiful garland? This will help to warm up space and will look so pretty every time you walk up and down the stairs. Combine your garland with some plain fairy lights to add extra sparkle. 
Add Some Winter Themed Cushions and Throws to Your Decor 
If you own a plain sofa, one way of brightening your lounge up over the festive period is to add some winter-themed cushions to it. Stock up on decorative snowflake, tartan, or winter scene pillows, and add a snuggly throw into the mix, too.
Also Read: Trending Of This Christmas : Outdoor Snowman Christmas Decorations
Invest in Scented Candles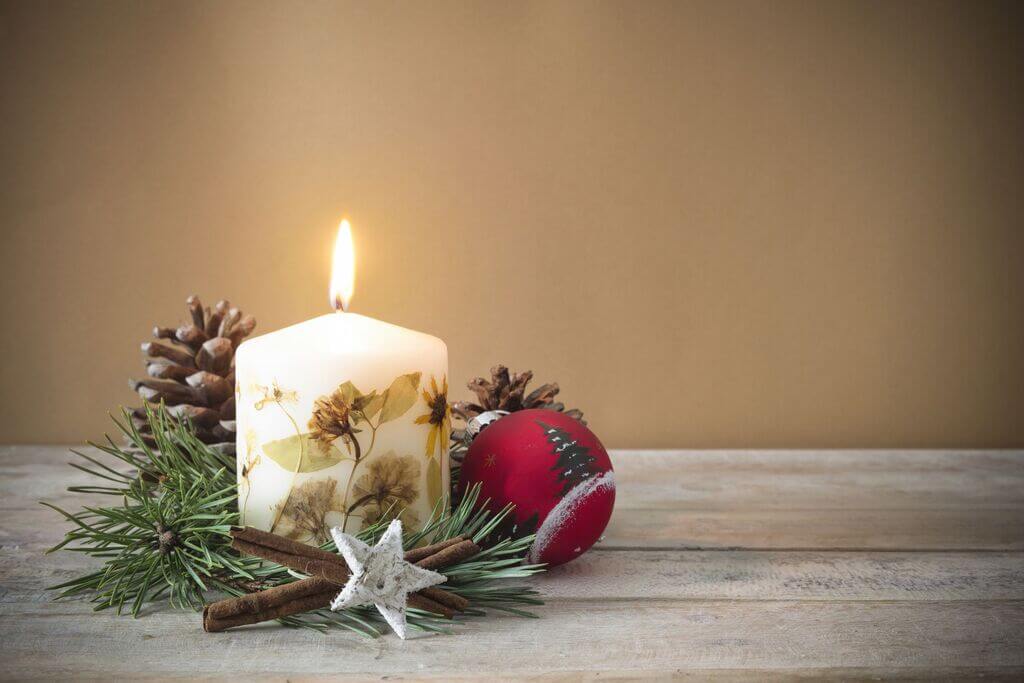 Source: hearstapps.com
The ambiance in your home can instantly be transformed with a few beautifully scented candles. Whether you prefer cinnamon, vanilla, or nutmeg, there are so many scents to choose from, so why not pop a different one in each room? Combine candles with throws and festive pillows to create a cozy atmosphere, perfect for watching your favorite Christmas films. 
Begin Your Own Collection of Unique Pieces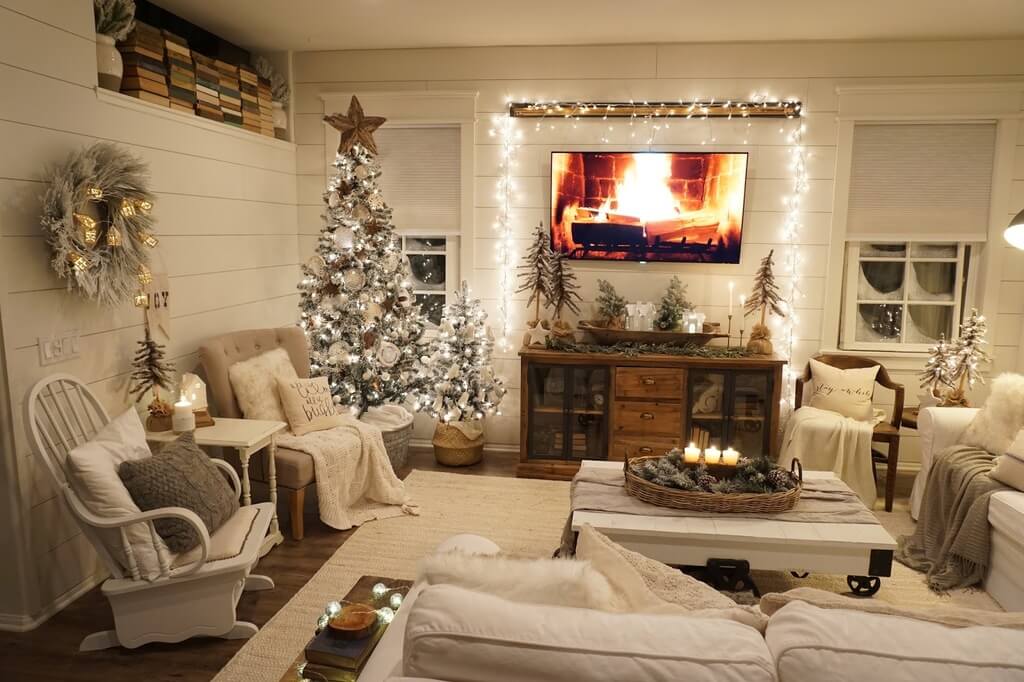 Source: 365greetings.com
Do you have a love for happy snowmen, cute penguins, or even red-nosed reindeer? If so, always keep an eye out for unique decorations in garden centers, supermarkets, or online. They'll really help to make your home feel Christmassy, and once you have popped them on the shelves, windowsills, or Christmas tree, they'll make everyone smile. 
Once you've completed all the above, your winter wonderland will be complete. After you have hung up all your decorations, the only thing you'll now have to organize is your Christmas dinner!