What Type Of Interior Door Is Best For My Space?
Interior doors serve a large number of purposes, with generating aesthetic appeal sitting near the top of the list of buying criteria. For example, installing a set of French doors to separate rooms inside a home creates an ambiance that delivers elegant panache. Interior doors also establish boundaries for privacy, which is especially true when installing the doors between the master bedroom and an adjacent hallway. Then, we have the highly functional use of interior doors to prevent noise from entering an area of the home that requires a quiet environment.
As the door specialists at ETO Doors confirm, answering the question "What type of interior door is best for my space" depends on several factors.
Flush vs. Panel Interior Doors
As the two most frequently installed types of interior doors, going with either flush or panel depends on your budget and the overall interior décor theme of your home.
Flush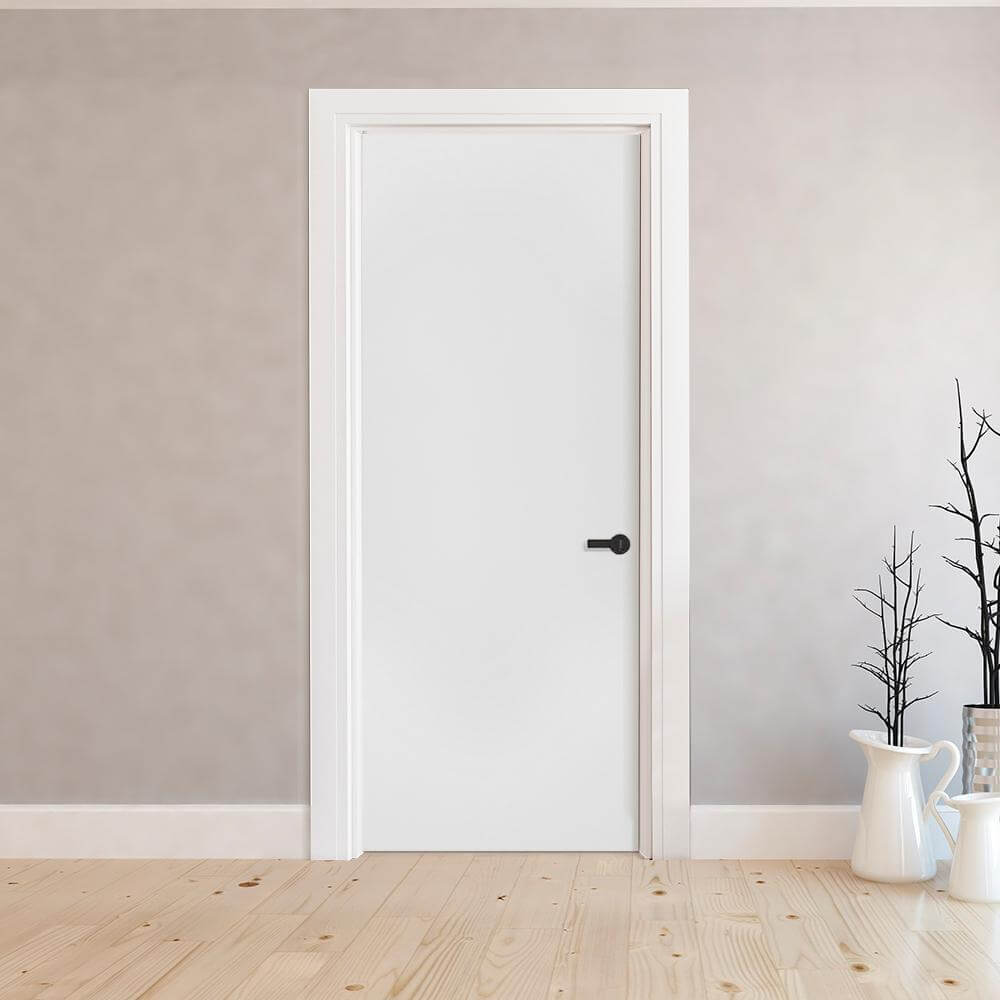 Source: homedepot-static.com
Flush interior doors have a flat surface, without much detailing or any section that contains a raised surface. For homes that present a simplistic interior decor theme, flush doors blend in well with every other design element. Flush doors also are available to be solid or hollow core. You can install flush interior doors with a wide variety of stain styles or paint colors.
Panel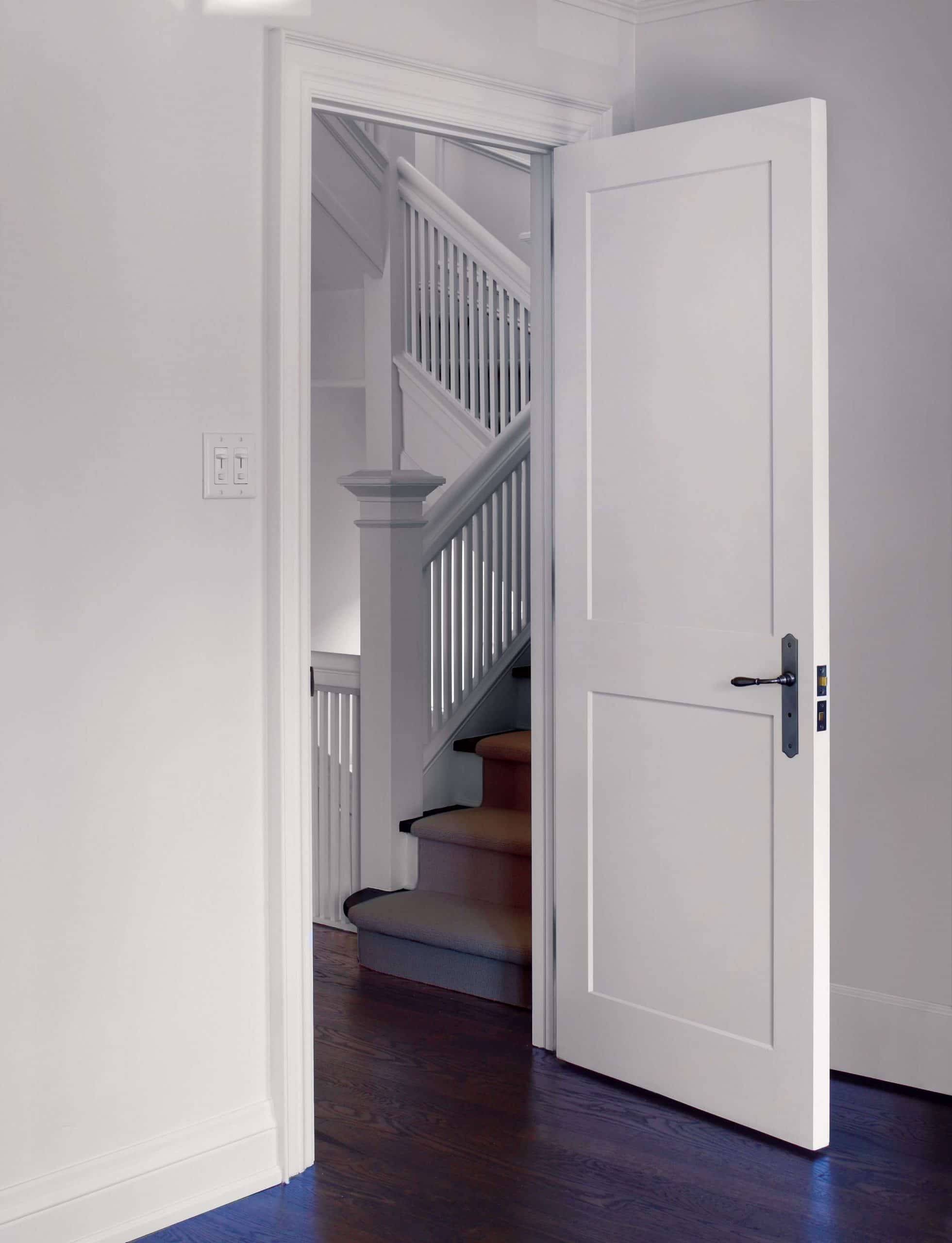 Source: i.pinimg.com
With more detail and visual appeal than what is presented by flush doors, panel interior doors divide into different sections to deliver a geometrical pattern that runs vertically or horizontally. You can opt for a raised panel door to emphasize the door as the primary design element of a room or choose to go with a recessed panel door that presents a more subdued appearance.
Common Styles of Interior Doors

 
Once you establish the type of interior doors you want to install inside your home, the next step involves settling on a style. 
French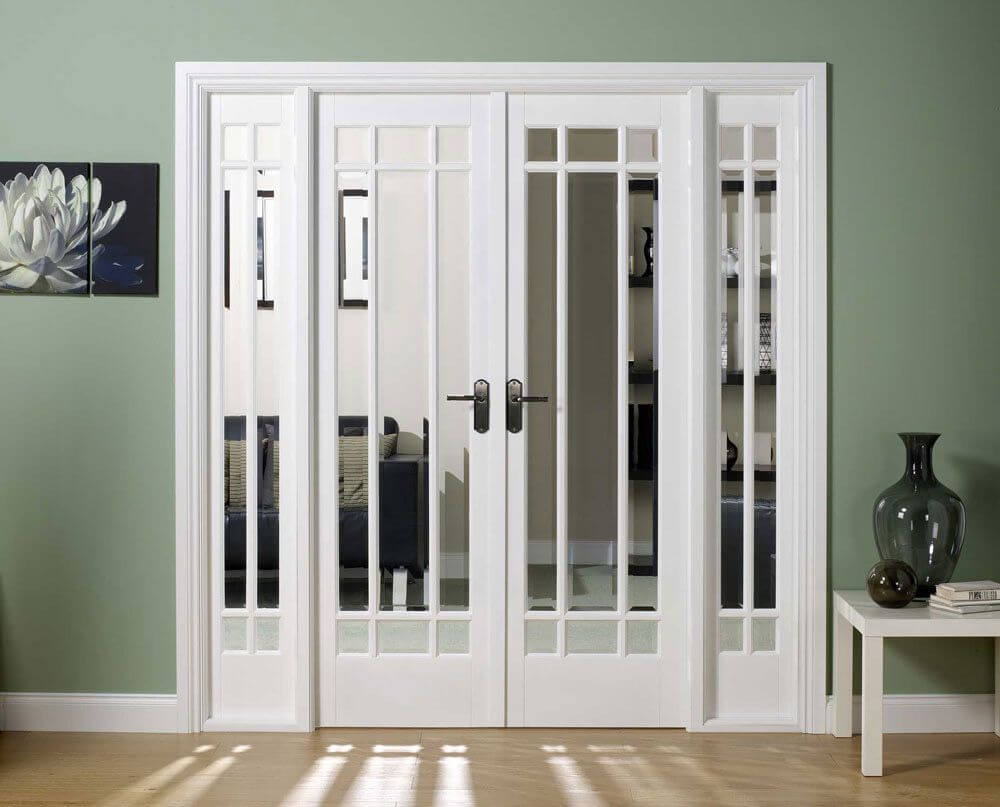 Source: i.pinimg.com
Typically constructed in pairs, French doors open up spaces at the cent where the two doors meet. French doors offer an incredible amount of flexibility in appearance to match virtually every type of home décor theme.
Sliding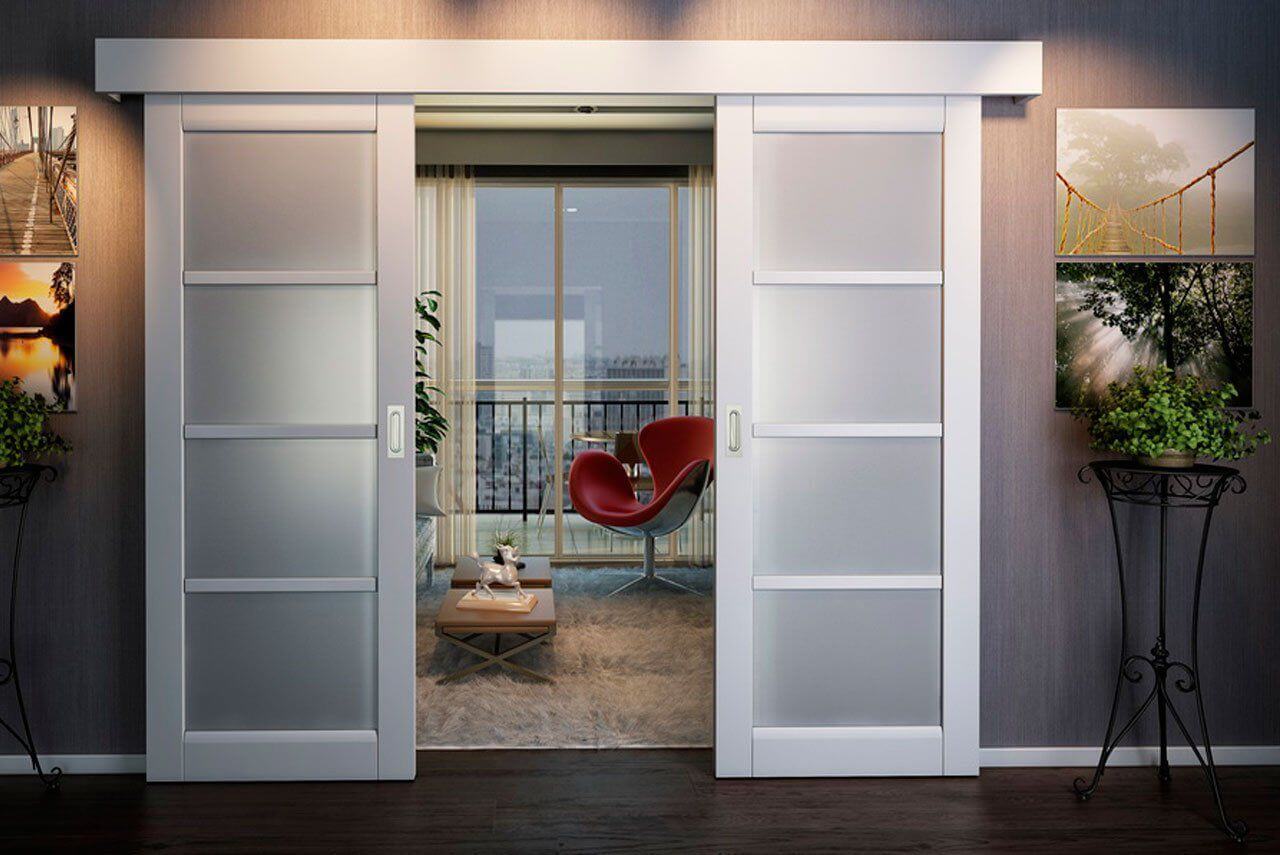 Source: grassfire.org
For areas of the home that have limited space, sliding doors make sense because the doors move along a single track to open and close. Known best for separating a closet from a bedroom, sliding doors also work well dividing the limited space between a utility room and a high traffic area of a home.
Also Read: Some Of The Best Mid Century Modern Interior Doors
Pocket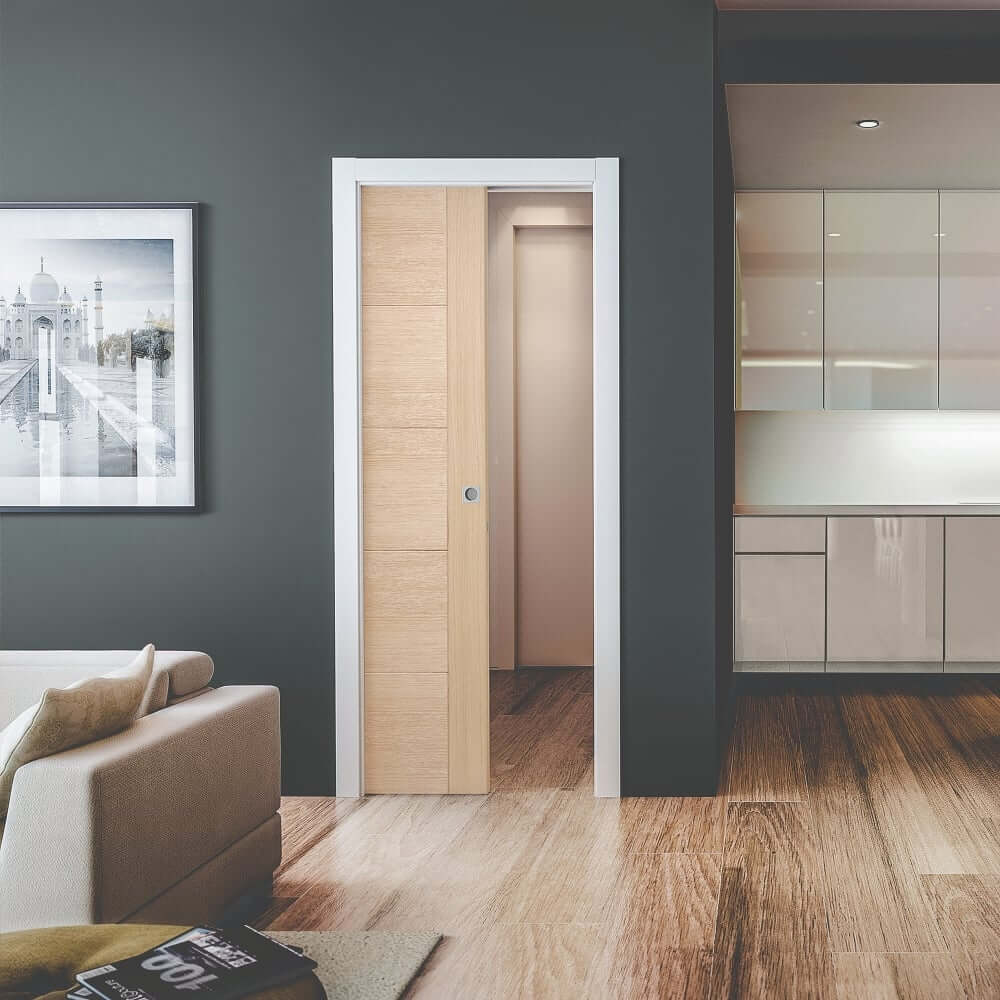 Source: leaderdoors.co.uk
Pocket doors are another style of door that helps you save space. Also referred to as hidden doors, pocket doors blend into the wall supporting the frame. A pocket set in drywall allows a pocket door to seamlessly slide in and out, without obstructing the movement of the person accessing the door.
Hinged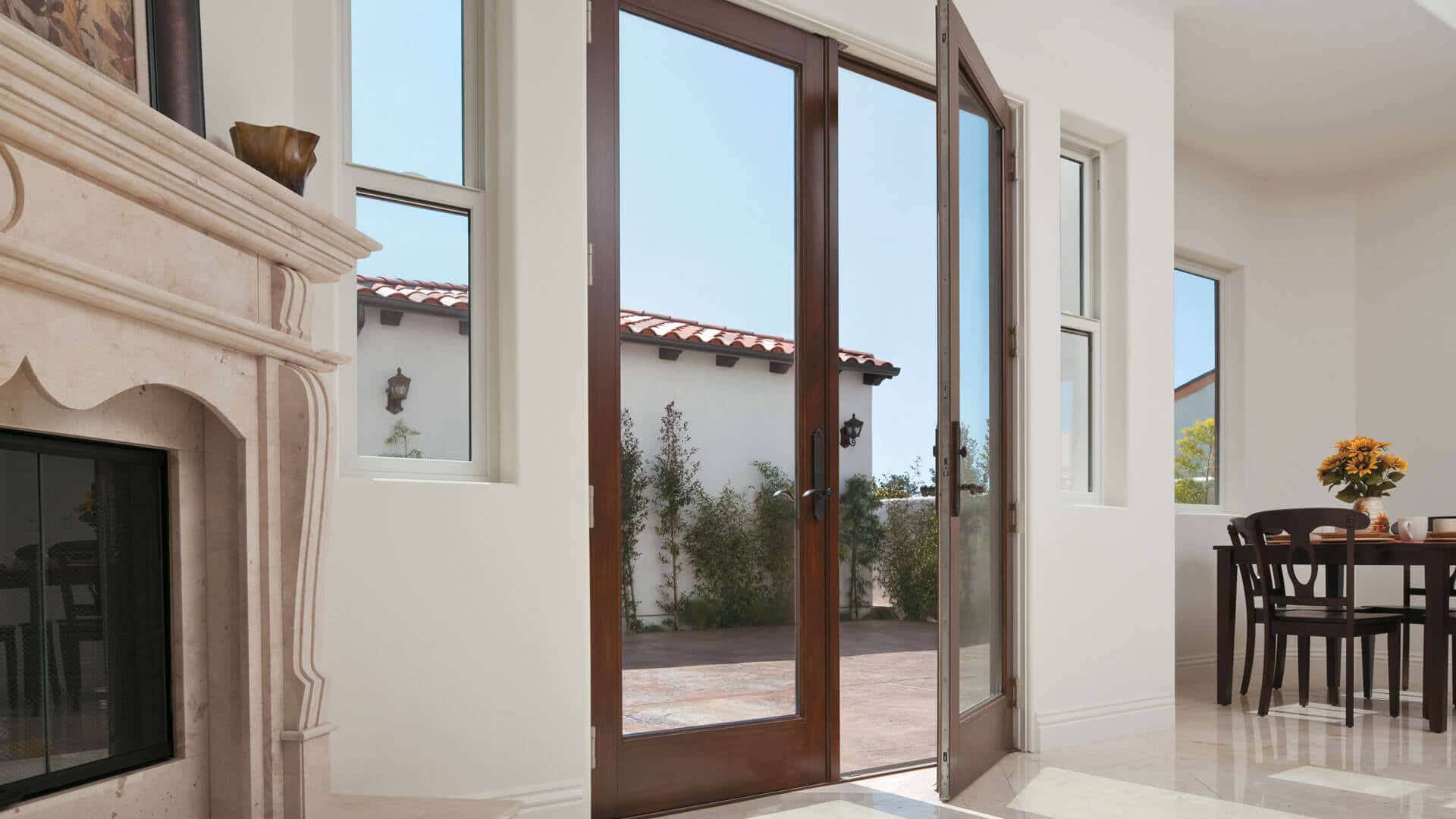 Source: allamericanwindowanddoor.com
As the most popular style of door, a hinged door includes hinges installed on one side of the frame for a door to swing open and closed. Hinge placement flexibility helps you account for the flow of traffic inside your house. Hinged doors work best separating large rooms.
Pivot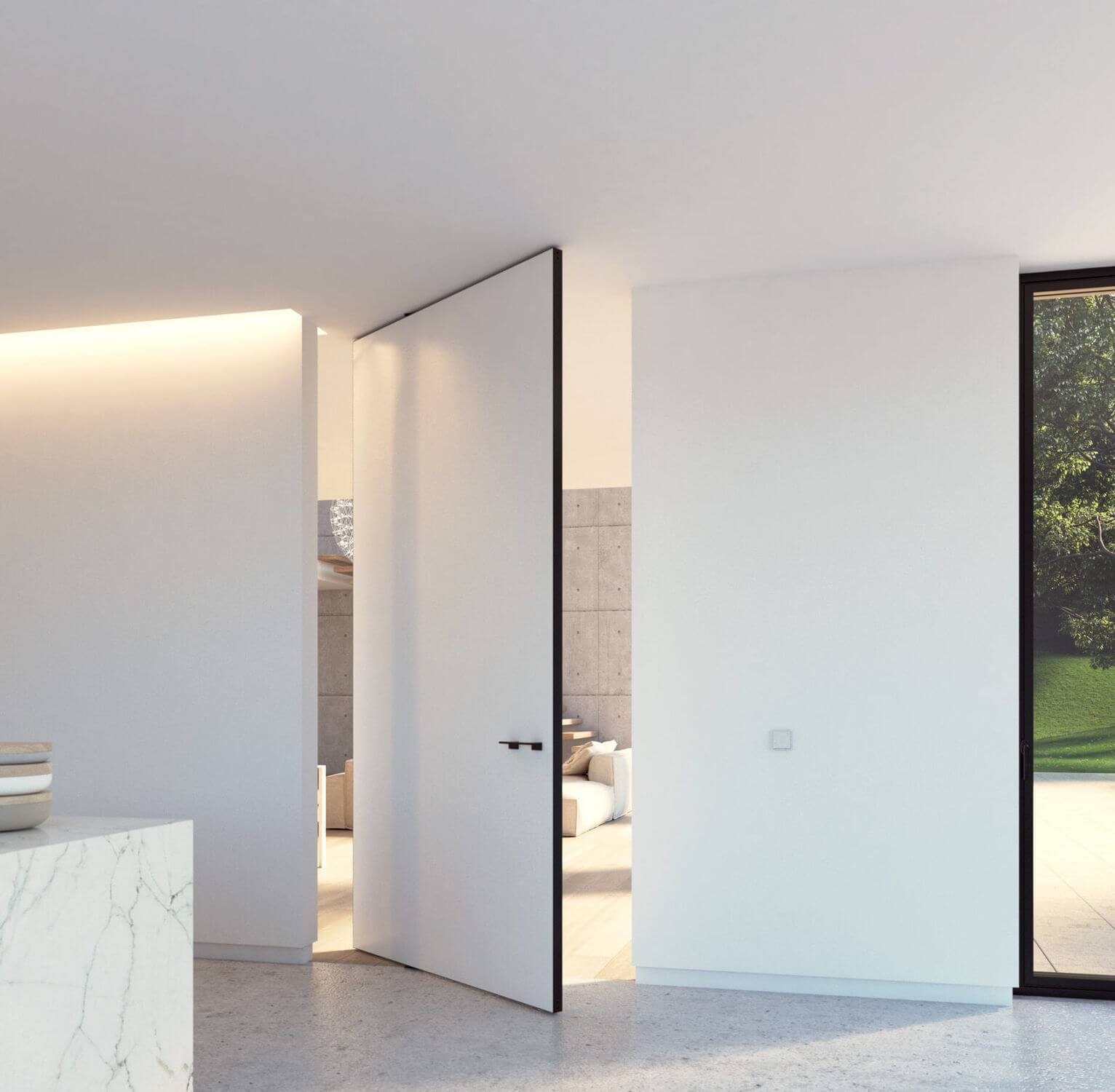 Source: archiexpo.com
With a hinge placed in the center of the door frame, a pivot door can swing both in and out depending on whether you push or pull the door. When rearranging a closet, a pivot door swinging out gives you more room to organize your stuff. Pushing in a pivot door is a convenient way to move from the kitchen into the dining room.
Dutch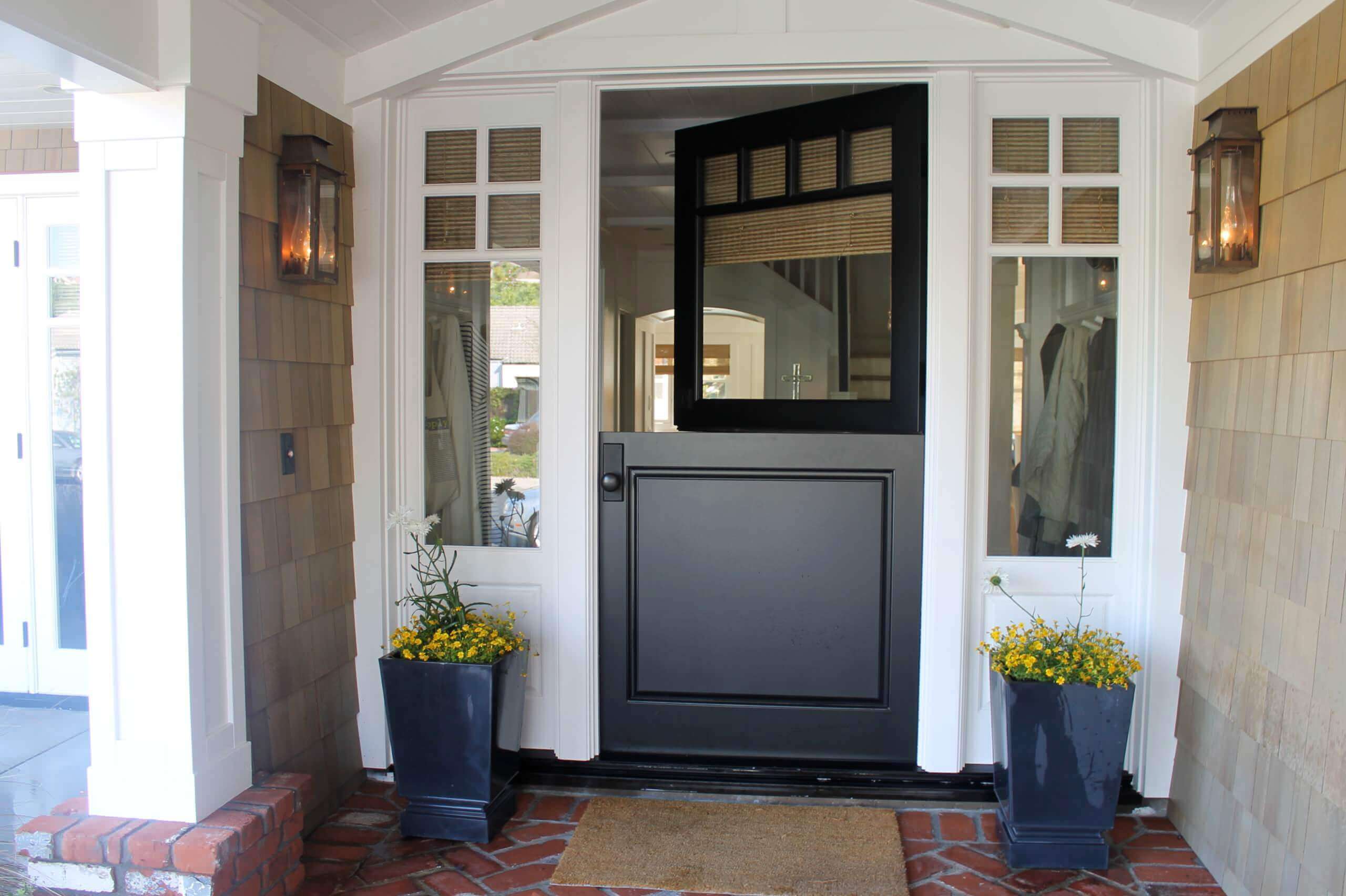 Source: pinterest.com
Dutch doors separate into a lower half and an upper half. Designed initially for horse stables, Dutch doors have become an integral part of the designs of smaller homes. The doors work great for separating a storage space with any other room in your home. Slide a vacuum through the lower open half, and set items on shelves by moving your arms through the upper half of the door. 
Door Materials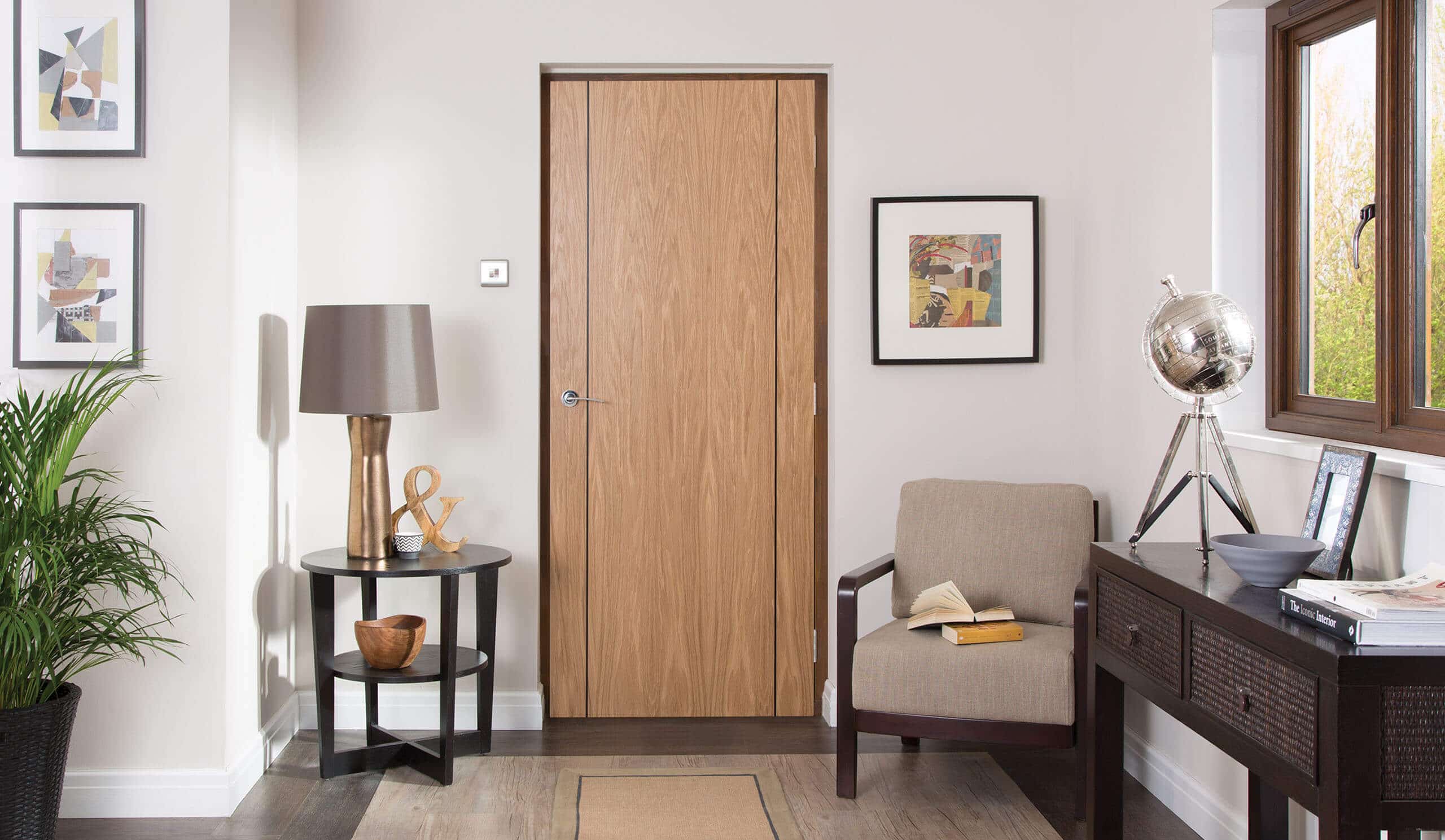 Source: jeld-wen.co.uk
The final step in the interior door puzzle is to choose a material. Solid natural wood sits at the high end of the price scale, but the price is right because natural wood exudes visual appeal, as well as blocks out the noise coming from an adjacent room. Medium-density fiberboard (MDF) represents a manufactured door material that looks like wood but does not have the warped feel of natural pine or mahogany. Constructed with molded composite material, hollow care doors possess a hollow interior, while solid core doors contain a filler that is some type of wood blend.
When you shop for interior doors, follow a three-step process to ensure you purchase the right interior doors for your home. Start with the type of interior door, then the style, before deciding on the material to use for constructing the doors.