Decorative Corner Hinges for L-Shaped Kitchen Cabinets
When it comes to the kitchen, it's more about selecting the right layout to get maximum space where you can easily spend time. Unlike bedroom and living room spaces, the kitchen's overall design focuses more on practicality and ergonomics rather than aesthetics. Whether you have corner hinges for L-shaped kitchen cabinets or Island-style kitchens, one thing that people still find to use is corner cabinets.
People always look for the best corner solutions for L-shaped furniture in kitchens to make.
Do you also want to make your kitchen corner cabinets more useful and functional?
The problem with corner cabinets is that they have enough storage space, but it's hard to utilize them efficiently due to their hard-to-reach location. Here's the perfect solution for this; corner cabinet hinges..!
Yes, the hinges will provide you with the best way to open the corner doors, and you can easily access the cabinet's interior. This way, you can store a lot of stuff in these corner cabinets and get more prep space on the counter. 
However, selecting the right type of hinges is not a simple task. This is because there are so many options in kitchen cabinet hinges available in the market. Each one features different functions and varies in type, size, and style. 
So how to select the best corner cabinet hinges for the kitchen? Keep reading on!
Today in this blog, we will tell you about the different types and styles of cabinet hinges. We will also introduce you to one of the best corner hinges by Rincomatic company. This is the only company in the world that manufactures a unique type of hinges that can be used and adapted to any kitchen furniture. These decorative hinges are available in more than 9 different finishes.
Let's know more about them. 
Kitchen Cabinet Hinge Types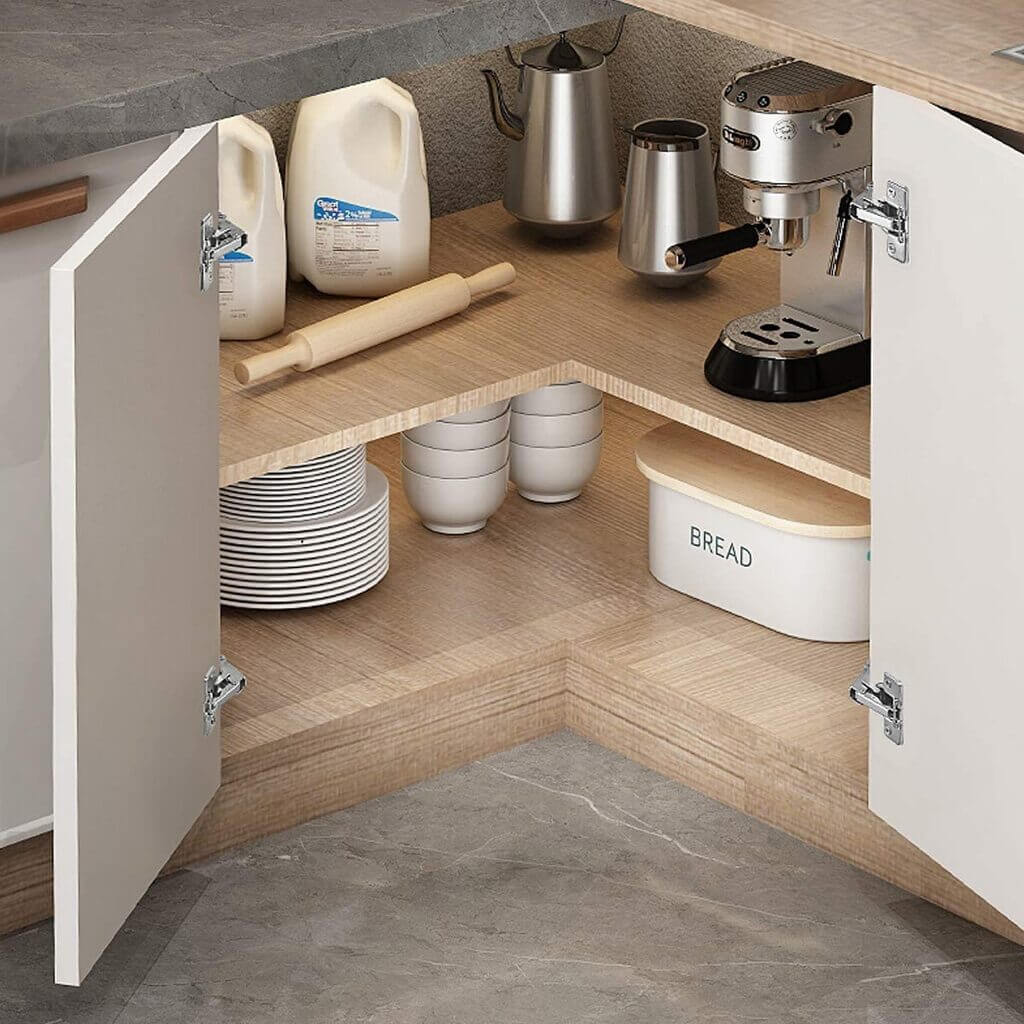 Source: stylesatlife.com
Here are the top 5 types of hinges that are used for corner cupboards in the kitchen: 
Full Overlay Concealed Hinge

Half Overlay Concealed Hinge

Inset Concealed Hinge

Blind Corner Hinge

Bi-Fold Corner Hinge
Kitchen Cabinet Hinge Styles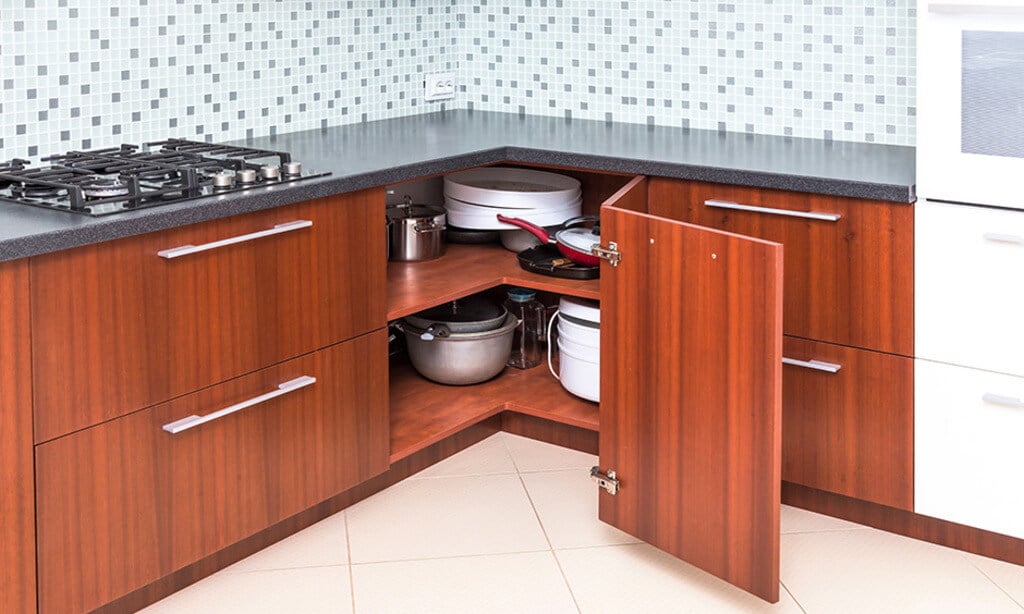 Source: designcafe.com
Here are some of the common hinge styles available in the market these days:
European Hinge

Surface mount Hinge

Butt Hinge

Flush Hinge

Semi concealed Hinge

Wrap-around Hinge

T-style Hinge
Rincomatic Corner Cabinet Hinges Types
When it comes to Rincomatic corner cabinet hinges, they're specifically designed to provide full access to L-Shaped corner cabinets. You can use the space through 1 or 2 doors and increase the storage space. 
Below are the top three types of Rincomatic decorative corner hinges for L-shaped kitchen cabinets: 
1. Rincomatic-Plus40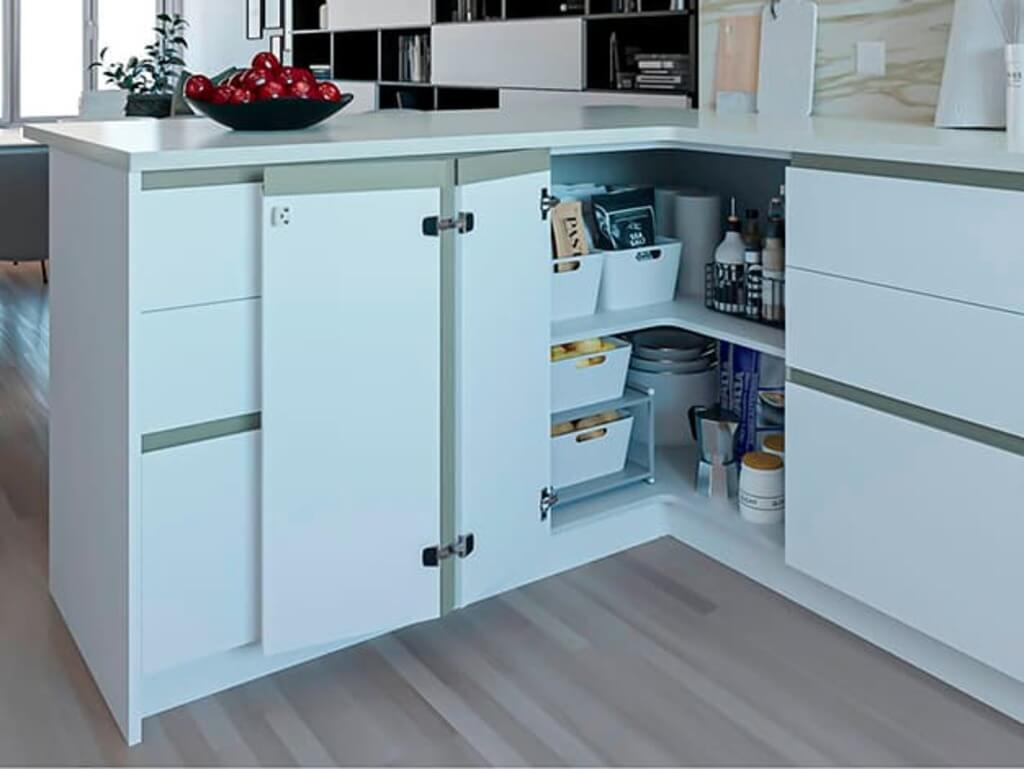 Source: rincomatic.com
This corner hinge can be used for L-shaped kitchen corner cabinets. These hinges will convert normal corner cabinets into a fully accessible space.  
You can get complete access through 1 door or 2 doors and improve and achieve optimal maximum storage. Available in a wide range of finishes and colors, you can customize the hinges and get the design in classic or contemporary options.
2. Rincomatic-Compact32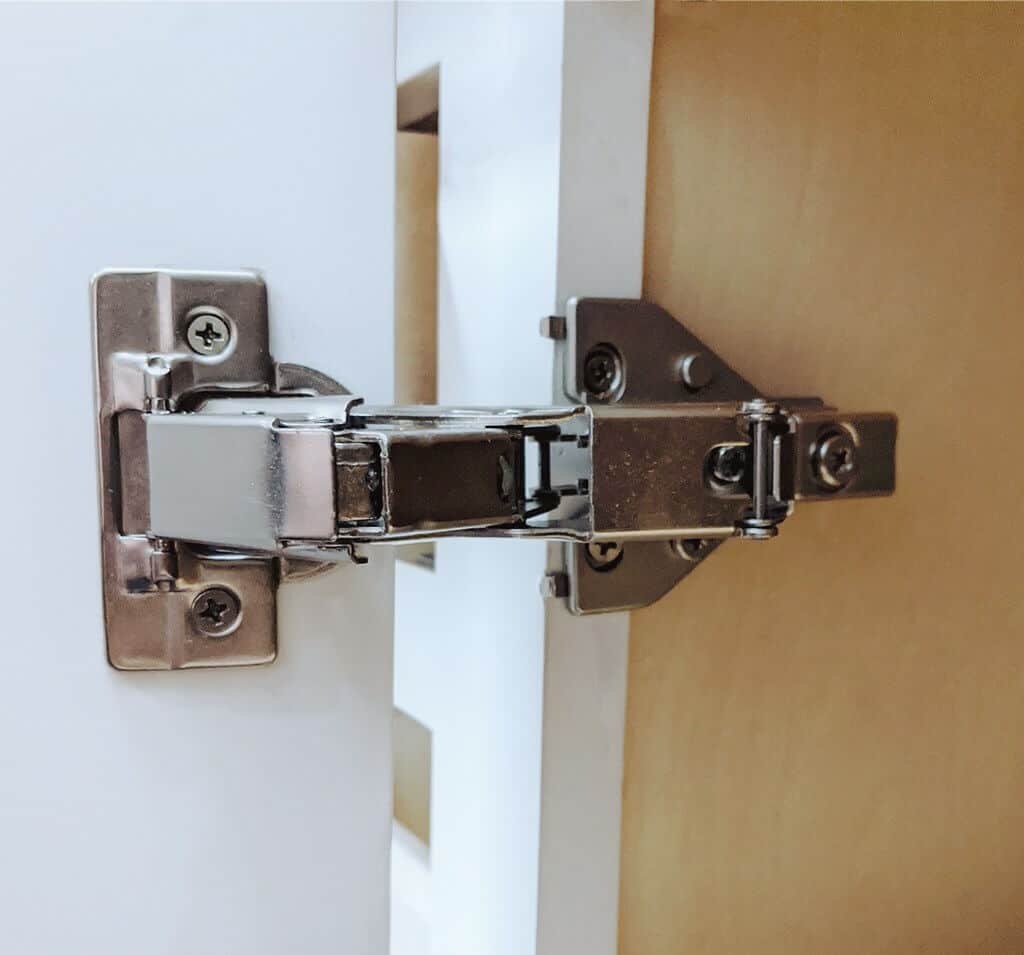 Source: rincomatic.com
If you're looking for a corner cabinet solution for your home, get the Rincomatic-Compact32 Hinge. You can use this on your kitchen cabinets and other corner cabinet applications.
Easy to install, this Hinge doesn't require door machining. These hinges are also customizable in many colors and heights. 
3. Rincomatic-Basic40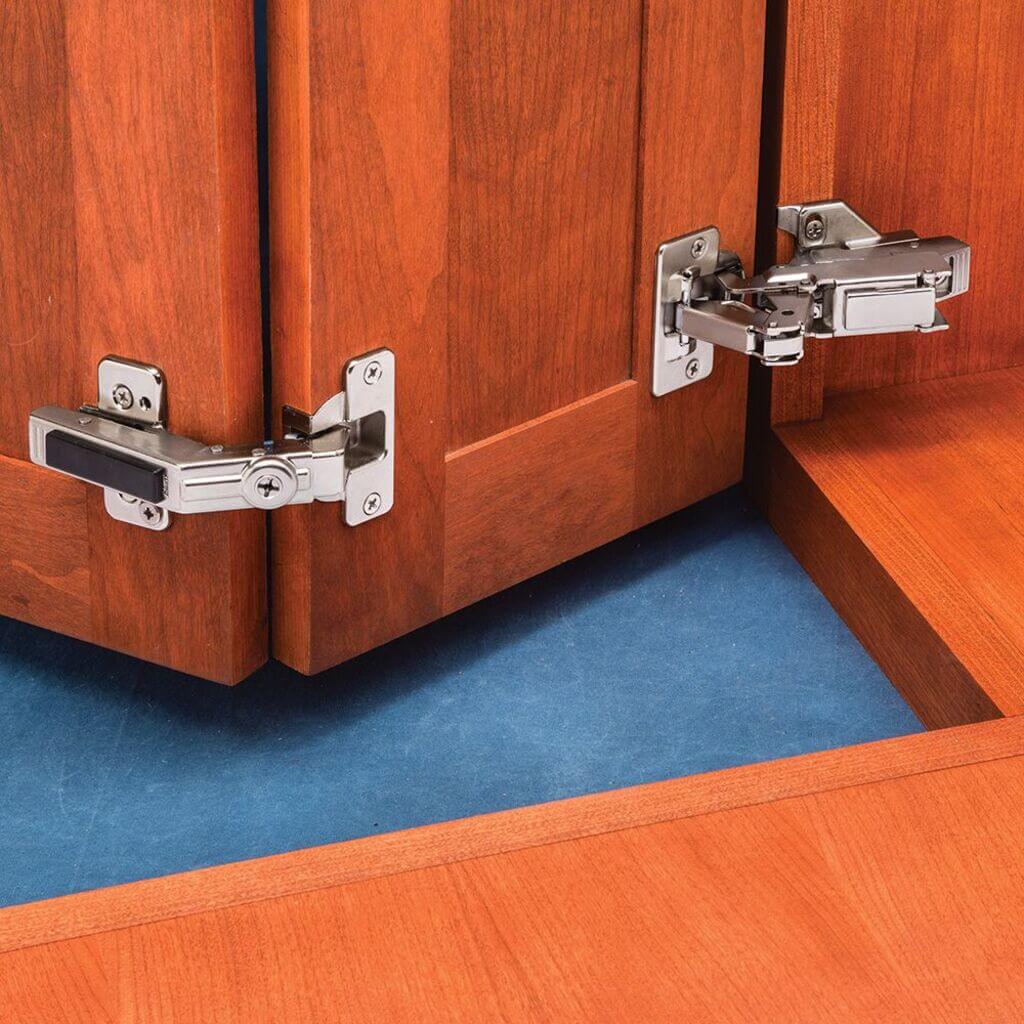 Source: rincomatic.com
Are you looking for some decorative corner hinges for your kitchen? Buy the Rincomatic-Basic40 hinges! 
These are decorative corner posts that help you get 100% access to the L-shaped kitchen cabinets. You can install them and improve the storage capacity of the kitchen. 
This decorative corner post is installed by a clip system which provides access through independent doors. Like the other Rincomatic Hinges, these are also easy to install and available in various finishes and heights. Here also, there is no door machining required. 
Also Read: 20 Stunning White Cabinet Kitchen Backsplash Ideas
Benefits of Using Rincomatic Corner Cabinet Hinges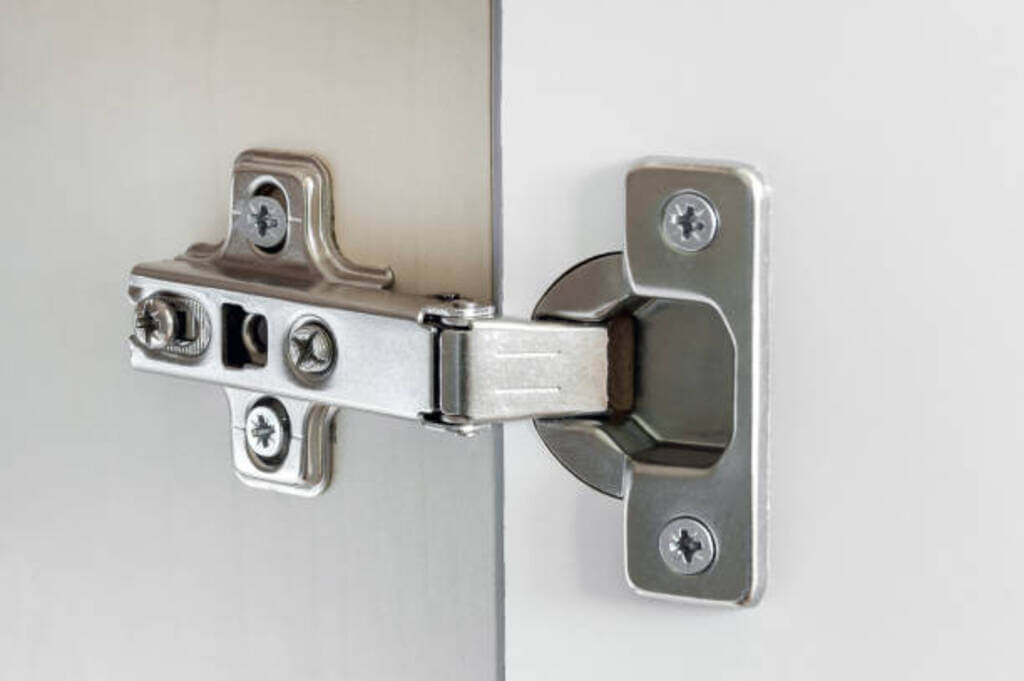 Source: walmartimages.com
Here are some of the advantages of Rincomatic hinges for L-shaped kitchen corner cabinets: 
These decorative hinges provide an innovative and functional corner kitchen cabinet system. 

Rincomatic hinges are one of the most cost-effective and elegant solutions for corner cabinets.

These hinges are easy to install, and also, no measuring of the doors is required because an innovative Clip-System does the installation. 

These corner hinge kits come with color-matching moldings or tabs. You can easily install them on the doors, and there will be no gaps between the corner doors.

These decorative hinges will expand the storage space inside the cabinet and create a seamless and visually appealing look from the outside.  
The Bottom Line
So this is all about the corner solutions for L-shaped furniture in kitchens. The Rincomatic corner cabinet hinges allow you to use and fully access the entire corner cabinets. This way, your kitchen will always remain organized and clean. 
 For more interesting home and office decoration ideas and architectural guidance, explore Architecturesideas.
Follow us on our Instagram page architectures_idea for daily trend alerts and updates.