Bi-fold doors have become increasingly popular in recent years.
Bi-fold doors are the designer's most preferred product. Don't take our word for it, just watch any episode of Grand Designs. The bi-fold doors are popular due to the fact that they allow a high amount of natural lighting in buildings, while still maintaining privacy when it is required. Due to their sturdy construction and easy use, these types of doors are suitable for both homes and businesses that desire to take pleasure in a maximum level of sunlight and also turn their outdoors into a utilizable room.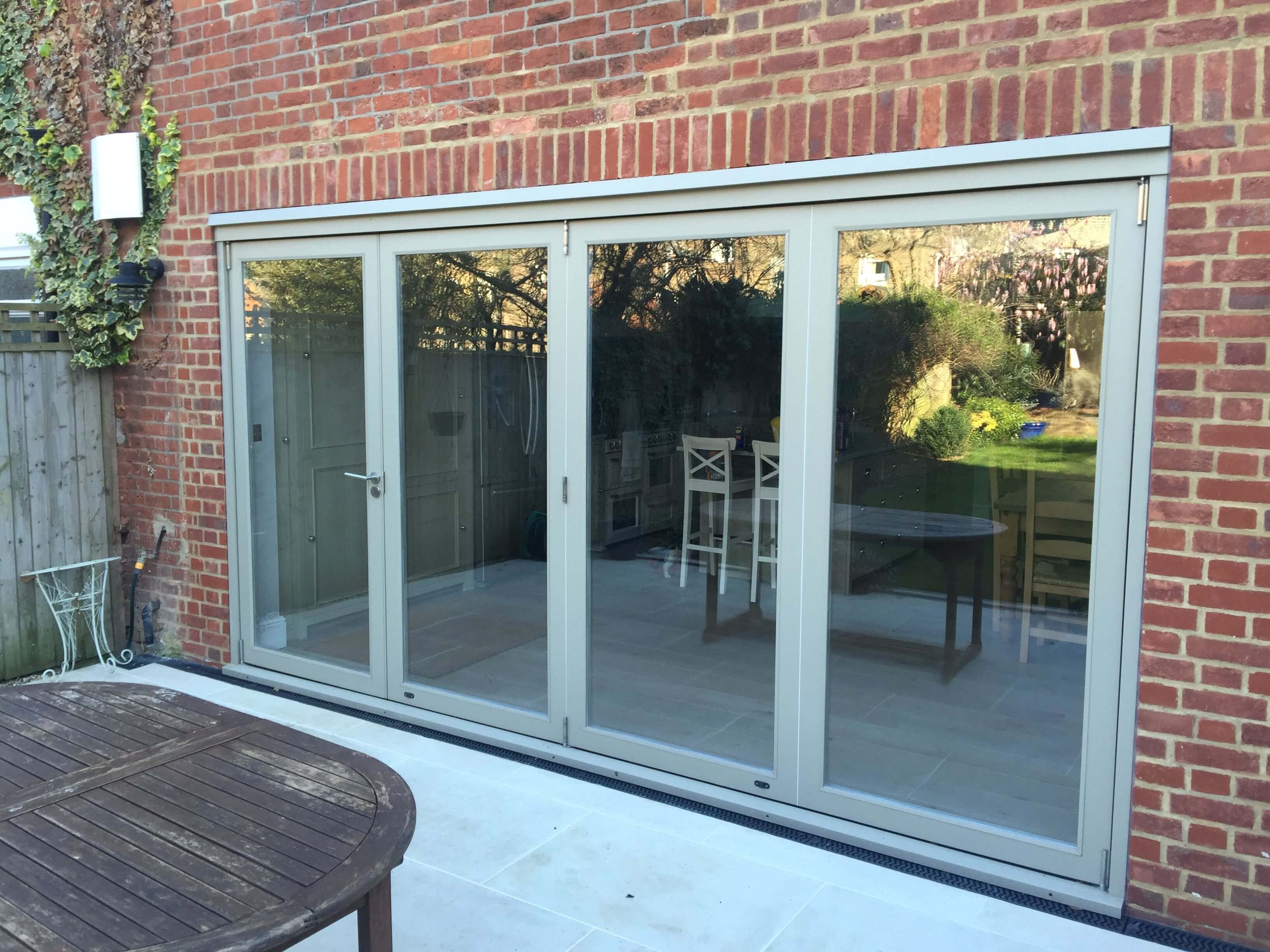 Source: pinimg.com
Still, the benefits of bi-fold patio doors go way deeper than that. Other advantages include:
Slim Profile
Unlike the traditional patio doors or French doors, the folding patio doors are slimmer and draw less attention. The bi-fold patio with slim profiles let in a maximum amount of light while maintaining strength and adding a contemporary appearance and feel.
Also Read: How Secure Are Bifold Doors?
Practicality
The bi-fold doors are designed to fold and stack nicely to either or both sides of an aperture when they are opened. Hence, they enable individuals to freely move from the indoors to the outdoors or from one room to the next. Installing sliding patio and French doors in confined spaces such as the entry to a balcony or patio can be impractical, however, since bi-fold patio doors usually fold away nicely and don't interfere with the entrance. For the individuals who use wheelchairs and the disabled who require a wider entry and with a minimal step, folding patio doors with a low threshold should be considered.
Low Maintenance
Folding patio doors made of aluminum and UPVC require minimal maintenance to preserve their beautiful appearance for many years ahead. All you need to do is a regular clean and period oil application.
Safety and Security
The slim profile of the bi-fold doors makes it possible to have a maximum glass area and visibility to the outdoors even when closed. Still, the bi-fold doors can withstand all weather elements in addition to providing high energy efficiency. Even though the bi-fold doors enhance the ease of access, they are very secure and as a result, they have become very popular in both domestic and commercial environments.
Source: westburyjoinery.com
Modern Contemporary Looks
Bi-folding is renowned for its level of sophistication in terms of folding and sliding technology that guarantees many years of use without any issues. They have a versatile design which means that they can be attractive in modern contemporary builds and traditional buildings
Versatility
During great weather, the bi-fold patio doors can be fully opened so as to smoothly transit from the interior to the garden. It enhances free movement within a residential property.
If you are convinced search bi-fold doors Glasgow and find the perfect bi-fold door for your home.