How To Choose a High Security Door
For modern houses, an exterior security door is not only important to protect your home and family from robberies and intruders, but is often a key aesthetic piece that can enhance the overall look of the house. 
The exterior door, in many houses, is the first line of defense against burglaries. Yes, we can install a sophisticated alarm system or even use an IoT-enabled smart doorbell to ward off intruders, but without a proper security door, burglars can easily enter the property right away. 
With that being said, choosing the right security door for your house can be a daunting task, as you'll need to weigh both the functional and aesthetic factors. 
In this guide, we will discuss some tips you can use when choosing a security door. With these tips, you can ensure you'll be getting more value for your money by choosing the right security door according to your needs and preferences.
Without further ado, let us begin. 
1. Figure Out Your Needs First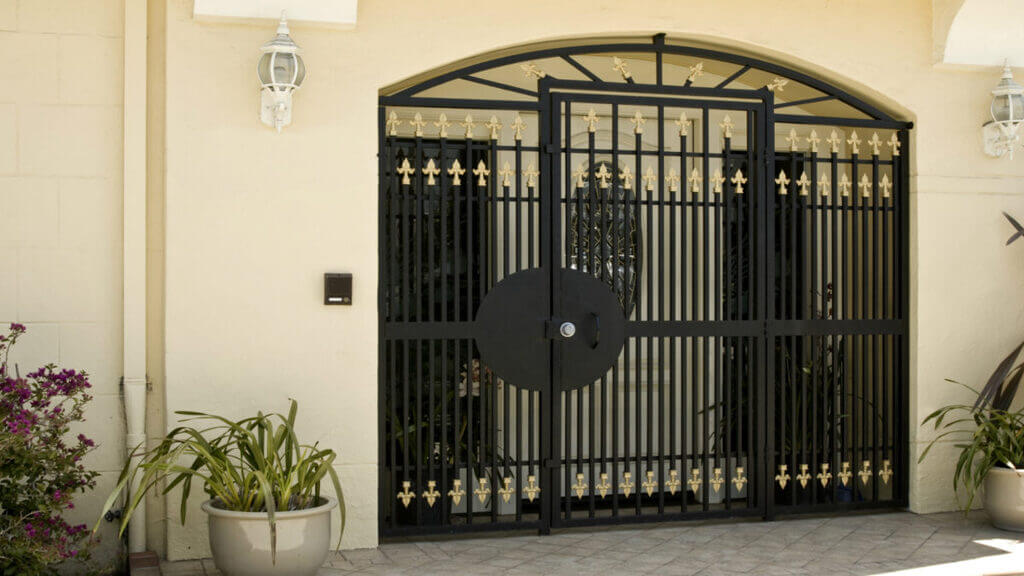 Source: losgatosironworks.com
Before anything else, assess the actual security needs of your property. 
A good approach is to look around the area you live in and check the security doors of other houses and properties. This can help you determine what kind of security door you will need for your property. 
If, for example, there are a lot of burglaries in your area, then you might need to invest in higher-quality security doors. If the crime rate of the area is relatively low, then you might get away with more affordable, lower-quality security doors. 
Another factor to consider is aesthetics, whether the design of the door will blend in well with other parts of the property. Remember, however, that the main purpose of the security door is security, so don't sacrifice security features for aesthetics. 
2. Choose Your Material
Security doors come in various different materials, but steel and aluminum are the most common materials used in security doors. Steel is heavier than aluminum but is stronger and more durable. If you are mainly looking for strength and durability, then steel is most likely the best choice. 
On the other hand, aluminum is lighter than steel (so it's lighter to open and close the door), and in most cases is more affordable than steel. 
There are obviously other materials you can choose from, but in general, you should choose based on your needs and available budget. 
3. Check the Certifications for Quality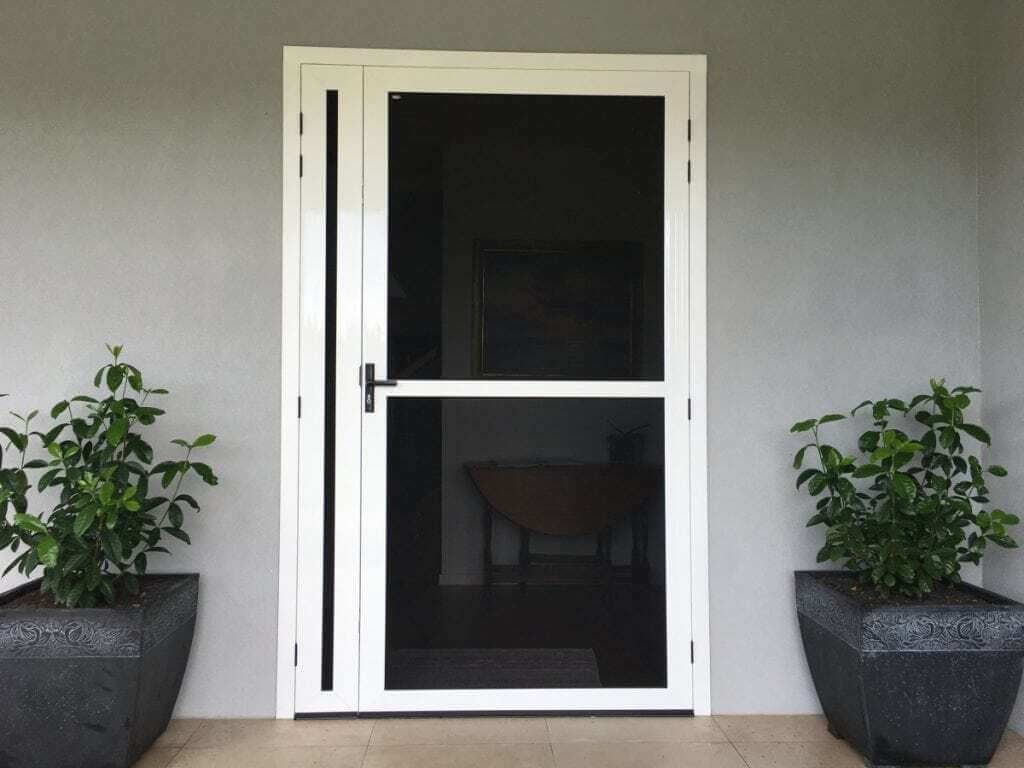 Source: vincentsecurity.com
There are many different companies and manufacturers that can build security doors, but obviously, not all of them can make reliable, high-quality security doors, and the sad reality is that many of these companies often neglect the security standards just to cut expenses, for example by using materials that are known to cause issues later on. 
Since a security door can be a substantial investment, make sure you are purchasing a security door from certified companies that have met the compliance requirements for impact, knife shear, and fire damages, as well as other quality and strength standards.
Fortified Estate offers high security and bulletproof doors that have been certified by the U.S. Department of State, as well as other respectable global security standards including the Loss Prevention Certification Board (LPCB), ift Rosenheim, CNPP, and others. 
4. Ensure the Quality of Your Handles and Locks
The security door's handles and locks are very important components, not only to ensure the door's security, but will also affect how easy it will be to open and close the door, and the handle will also contribute to the door's overall aesthetics. 
We'd recommend selecting a door with locks made by prominent brands, and nowadays it's common to use a digital keypad or biometric scanner as a smart lock system. If you are not sure about the lock's brand, make sure it at least comes with a good warranty. 
Also, it's best to choose a security door with the lock inside the door's framework or inside a dedicated lockbox (mortice locks) rather than surface-mounted locks since they are less prone to damage by impact (i.e. hammer impact).  
5. Make Sure to Choose Powder-Coated Frames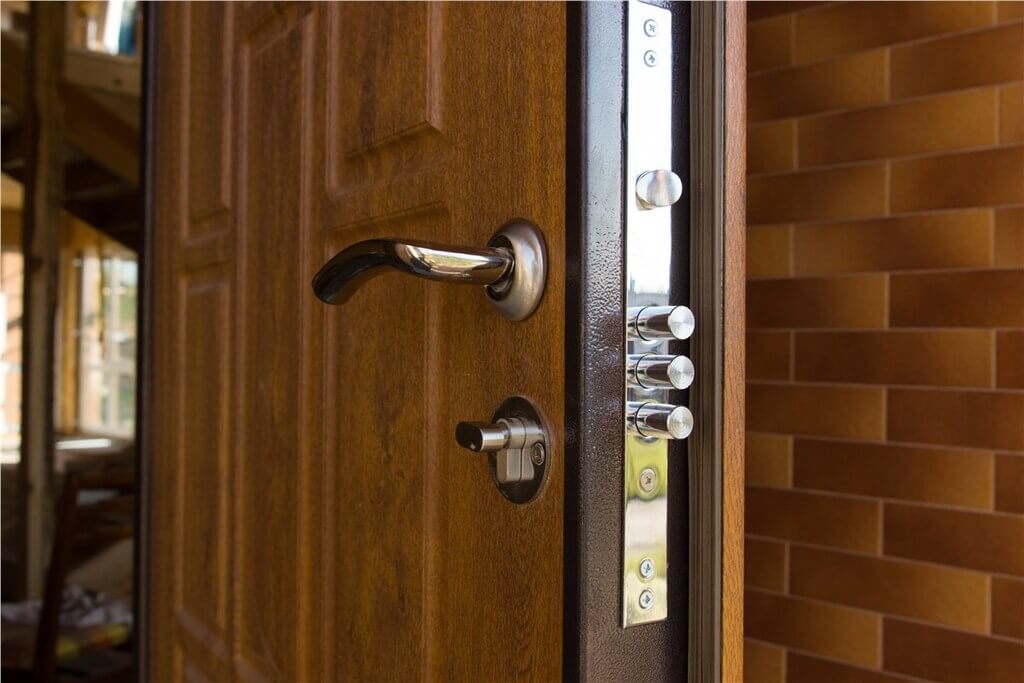 Source: windows.net
For both aesthetics and longevity, powder-coated doors are in most cases better than painted ones. Painted doors are more prone to heat, as the paint can fade away when exposed to sunlight. So, powder-coated doors can typically last longer. 
Also, powder-coated doors can protect the metal material beneath it from corrosion (if the material is not rustproof). However, if you live in coastal areas, powder-coated doors are susceptible to salt. You can either get a marine-grade powder coating or opt for a painted frame instead. 
Also Read: 7 Ways Garage Door Repairs and Enhancements Increases the Security and Safety
6. Check the Strength of the Hinges
How smooth the door operation will be would depend on the door's hinges. You'd want pin hinges that are welded onto the security door's fixing frame instead of the standard butt hinges. With the frame bolted to the wall, you'll get more strength as well as smoothness of operations. 
However, if you want a lighter security door (i.e. aluminum doors), then butt hinges are typically adequate. 
Keep in mind that the heavier the door is, you'll need stronger pin hinges that can fully support the door's weight. 
7. Choose the Right Aesthetics That Fits Your Property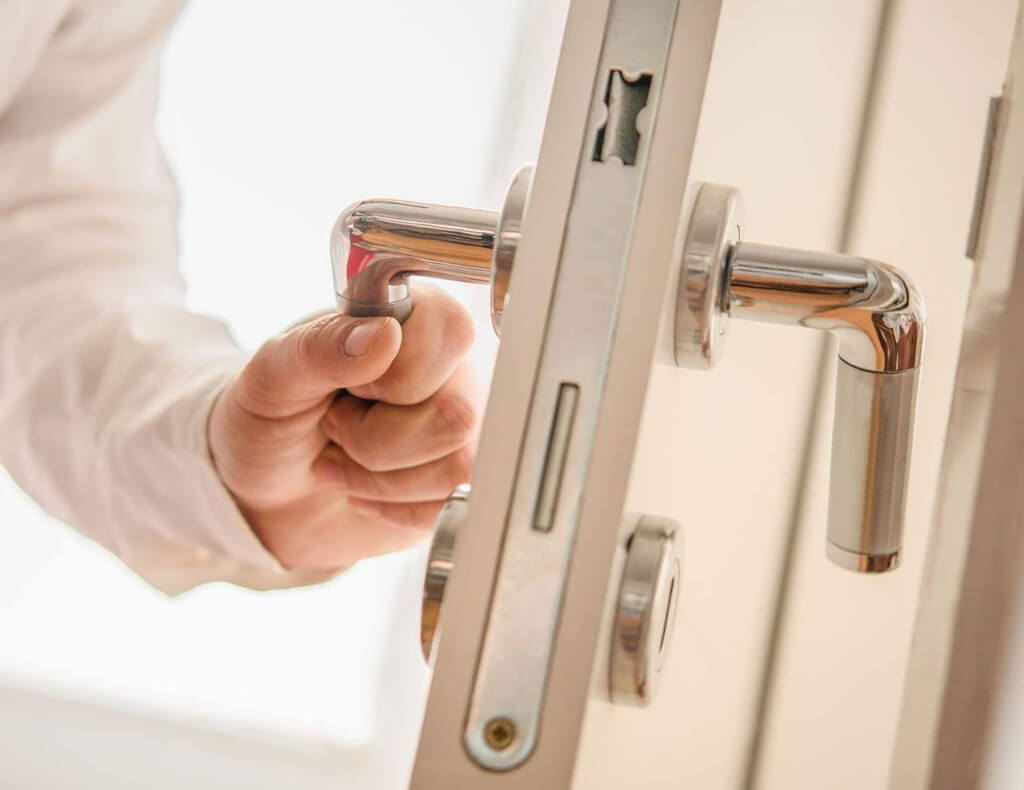 Source: actionglass.com
Your door is usually the first thing people notice when they pass or visit your property. So, if aesthetics is an important factor for you, make sure to choose a well-designed security door that suits your home. 
At Fortified estate, you can get a custom-made security door where you can choose between a wide variety of colors, materials, and styles. With the wide range of options available to you, you will certainly find one that properly suits your property's design and style.