The Ultimate Guide to Window Dressing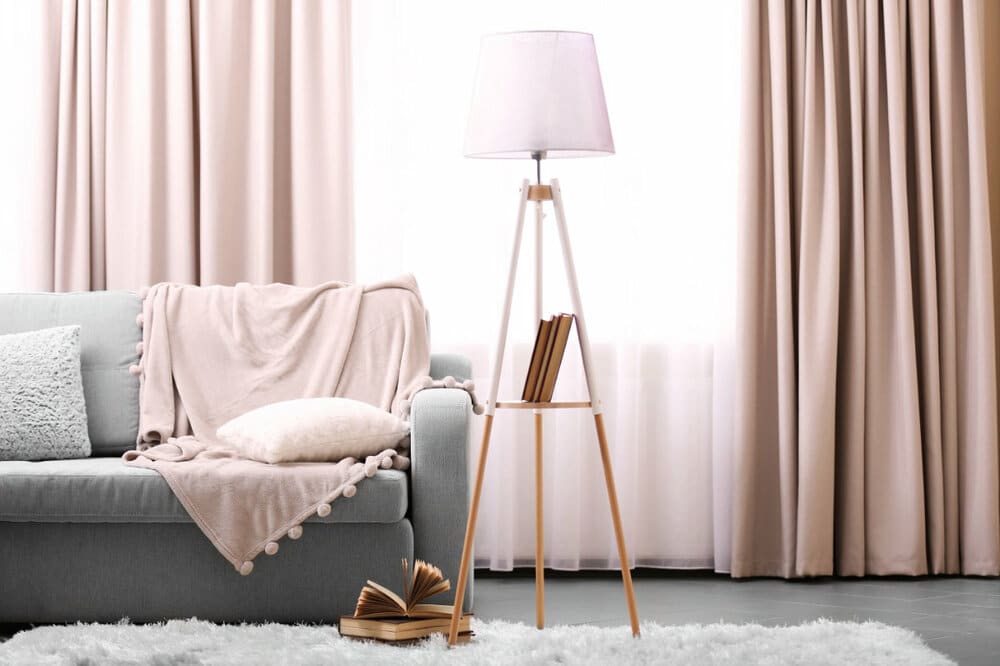 Source: schmalkalden.de
Whether your windows are bay or straight, french or sliding, styling them appropriately can have a huge impact on the feeling of a space. With so many different window treatments available, and with everything from colour and pattern to architecture and size to consider, it's not always easy to know where to start. Dressing your windows with the appropriate fabrics and styles can completely change the look and feel of the room, you just need to know how! Here, home furnishings retailer Terrys Fabrics discuss the ultimate guide to window dressing. 
Source: wp.com
Consider Blind Type 
Gone are the days of net curtains only, the window treatment market has improved greatly over the years with a whole host of variety to choose from. Though there are over ten different blind types, the main five to consider consist of a roller, wooden, venetian, vertical and roman. Roller blinds are popular as they are practical and easy to clean, whereas wooden add an element of texture. Venetian blinds are made from horizontal slats, whereas vertical blinds are exactly as they sound, made from virtual strips of fabric. Finally, roman blinds are arguably the most sophisticated and stylish window dressing option, made from cascading fabric cut to neatly fold back on itself. It's important to consider all options available and depending on the room in question, you may want to alternate between styles throughout the home.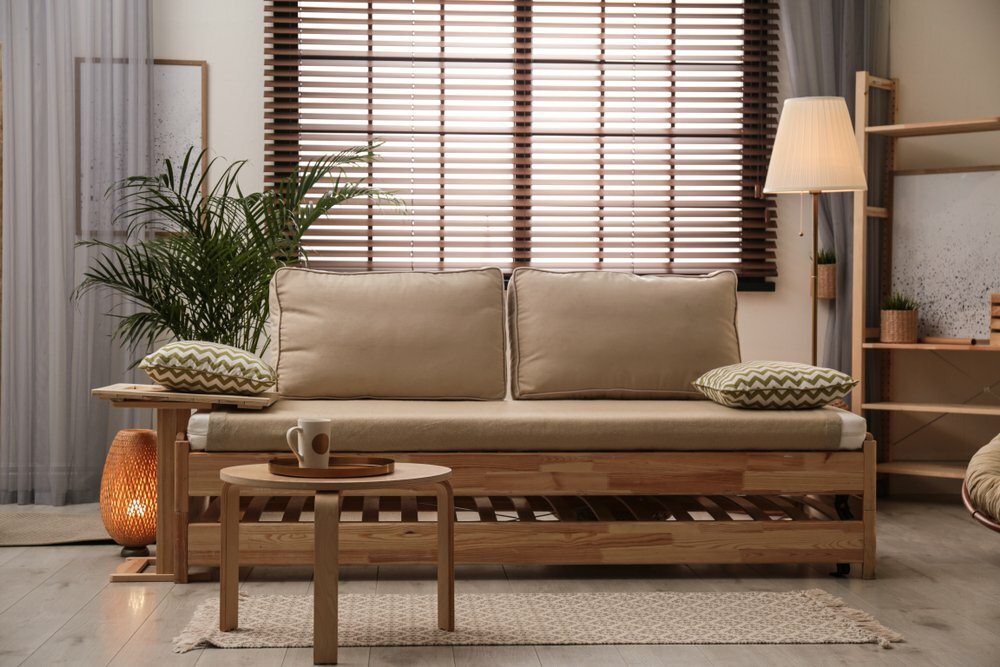 Source: twimg.com
Made to Measure vs Ready Made 
Not all windows are created equal, so a "one size fits all" mantra doesn't always work when it comes to blinds. These days, most generic shape and sized windows will be able to perfectly fit a readymade blind, making readymade a fantastic option for the majority of homes. Roller blinds, in particular, have the option to be trimmed at home, ensuring further flexibility to secure that all-important fit. For windows that are unusual, however, be it in size, shape or positioning, made to measure blinds would be the better option to ensure the perfect fit.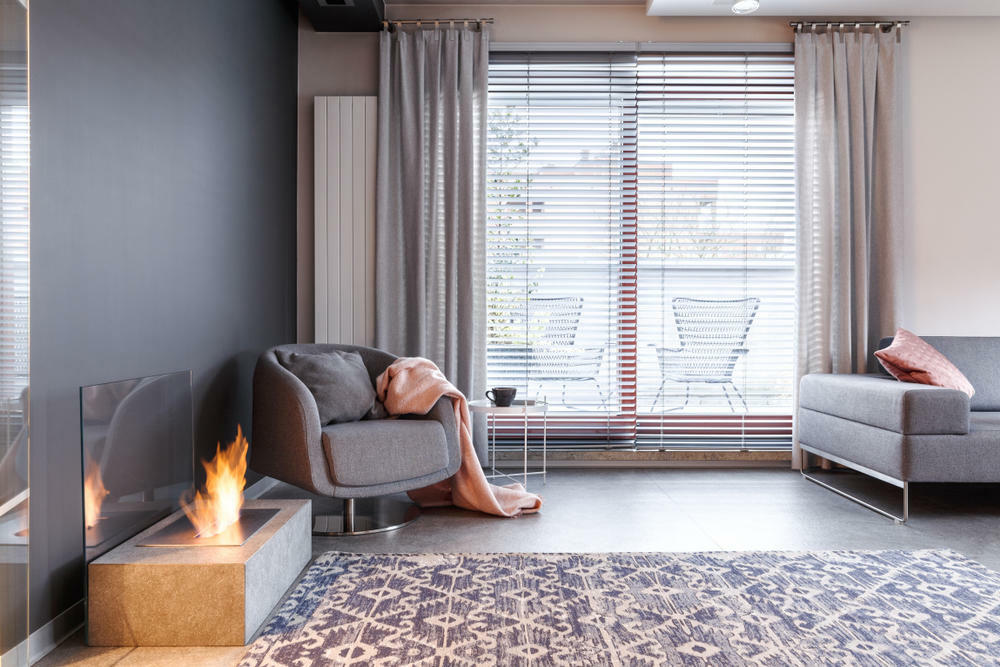 Source: sayidaty.net
Get Layering 
Layering up your fabrics and window dressings is a great way to add texture to the home. For your base layer, choose between hard window treatments such as shutters and wooden venetian blinds and soft window treatments, such as roman blinds or voile curtains. For your upper layer, choose a heavier curtain or drape, to add a little pattern and personality to space. 
Also Read: Lavish Looks To Your Space With The Window Seat Ideas
Source: home-coaching.be
Create a Colour Palette 
To make your space feel larger, choose a colour palette that's similar to the rest of your room. In doing so, you're creating the illusion that the window space is an extension of the room, rather than a separate area. Warm-toned colours such as reds, oranges and yellow are colours that advance, meaning that they appear to move forward, creating a cosy and welcoming atmosphere. Cooler-toned colours such as blues, greens and violets are receding, meaning they make space feel brighter and larger. Whichever colour palette you choose from to dress your window, be sure to keep consistent with the rest of the room.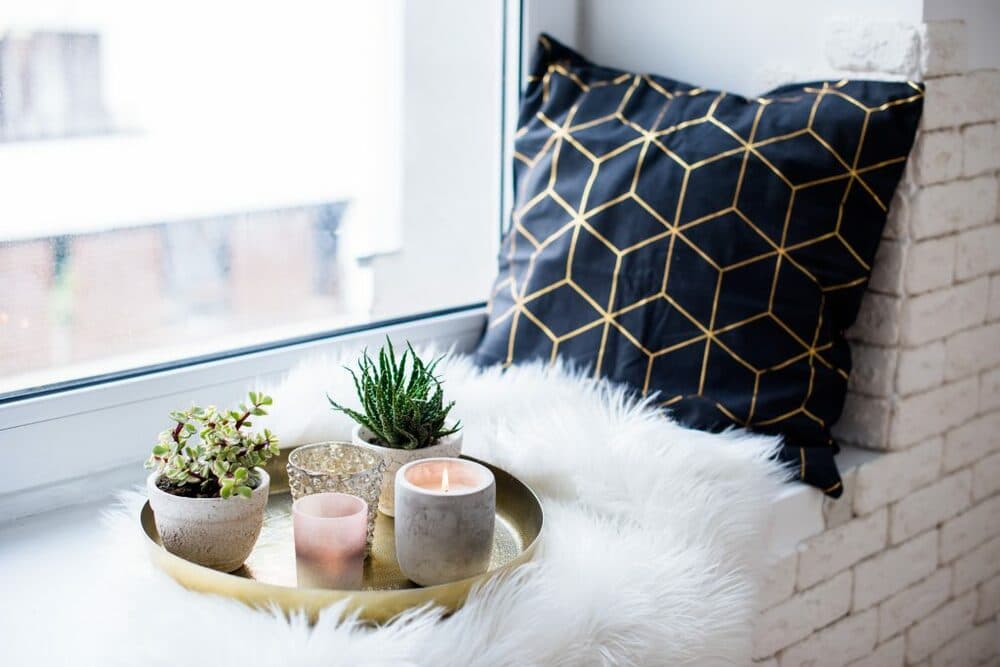 Source: blogweb.be
Add Accessories 
When the basics have been implemented, it's time to think about additional accessories. It's worth considering using a pelmet to add to the character of the window or tie backs that vary up the textures being used. By getting creative with your window accessories, you can transform your space into something seriously special, and add those all-important personal touches to your home. If you're planning on adding ornaments, such as candles or vases to your window space, consider grouping items in odd numbers as this looks both more natural and visually appealing to the eye.