11+ Modern Wall Mounted Desk Ideas That Are Great For Small Spaces!!
When you live in a small space, finding a place where you can complete your work – be it office work, housework, or craft projects – can be a bit challenging. Ultimately, we all want a separate desk where we can work efficiently. But in small apartments or houses, it is also quite tricky to fit a single table, and if somehow we succeed in doing it, the table will take up a lot of space.
So what's the solution? The answer is…Floating desks! Yes, they're perfect for even the tiniest spots in your home. So whether you want to keep a family computer or just want a quick homework spot for your kids, these tables are the ones you should look for. Today we have listed up the top wall mounted floating desks that'll save some space and also come in budget! 
A wall-mounted Floating desk will take more 50% less space than the regular working tables. Even some desks are designed to use the unused corners of your room, and some can be easily folded out when you're not working. 
Top 11+ Innovative Wall Mounted Desk Ideas
Here are the best examples of wall desks in different styles that not only save space but also add functionality to your room:
1. Rustic Fold-Away Floating Desk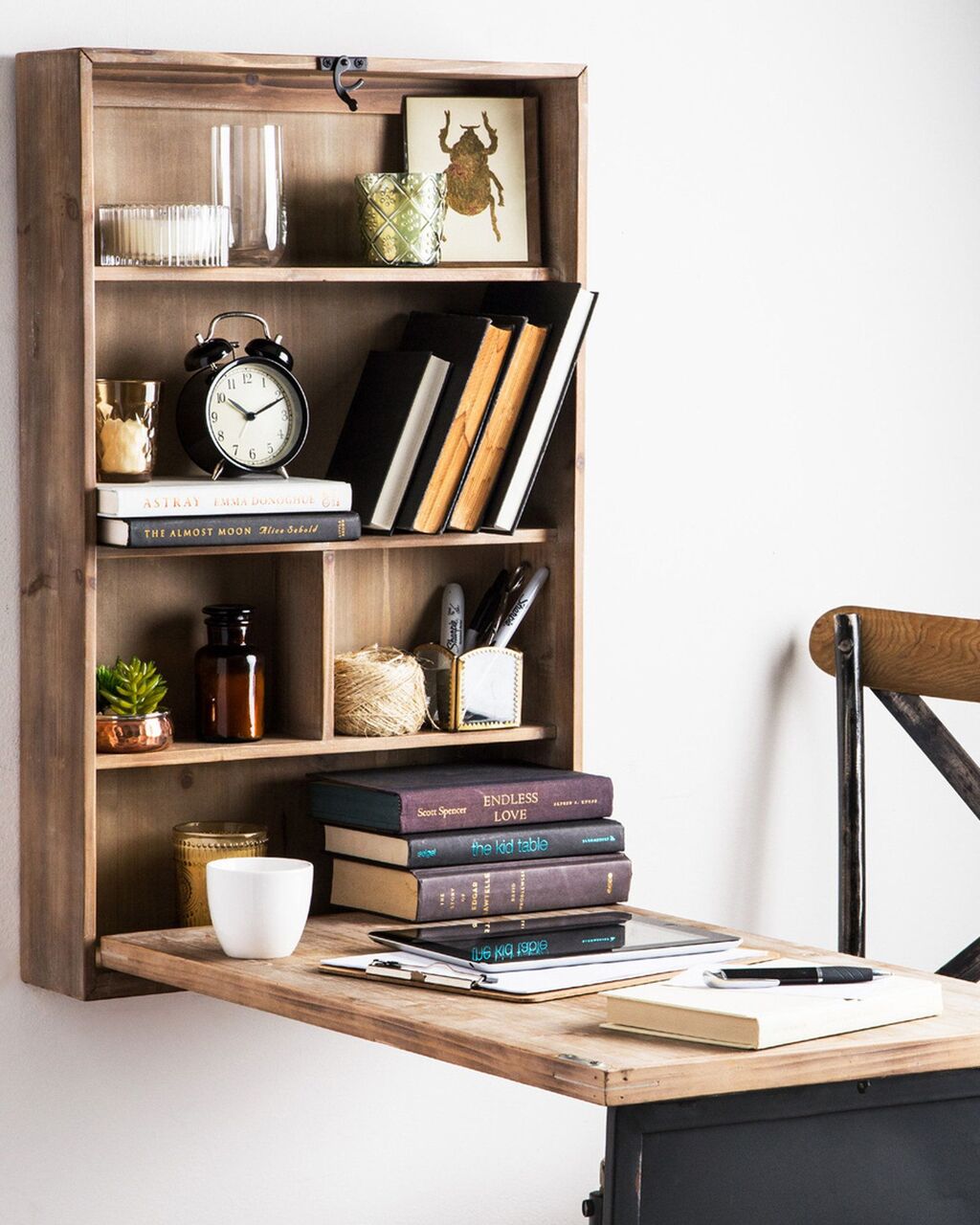 Source: pinimg.com
This is a small rustic wall mounted floating table, which can be folded, and it turns into a chalkboard. So it has two functions: When it is close, you can use it as a board to write something, and when it is open, you can use it as a table. 
2. Simple Floating Desk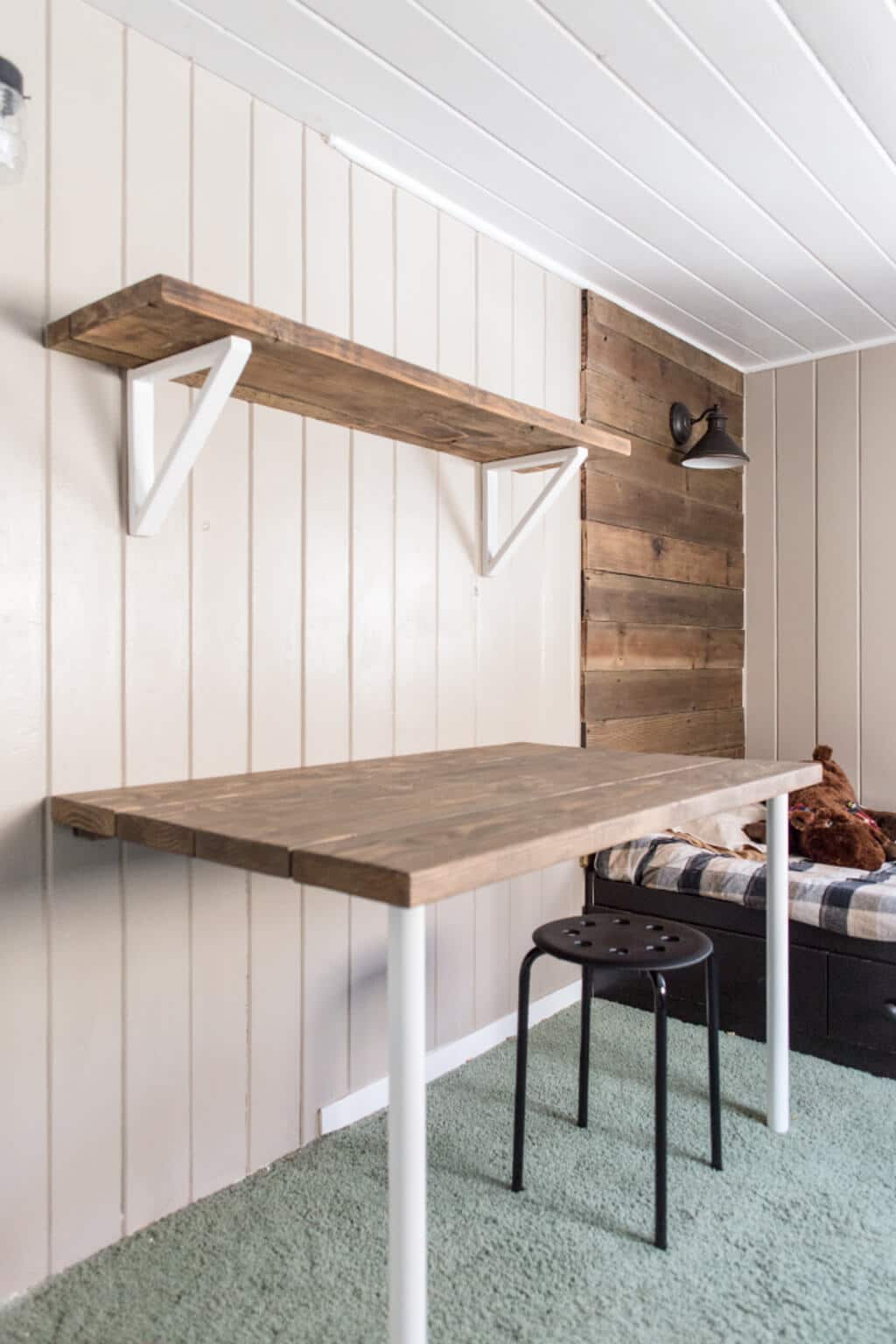 Source: diys.com
If you want a minimalist designed floating table, go for this table. This is a Rustic inspired wall mounted table that also comes with a matching shelf. 
3. Corner Floating Desk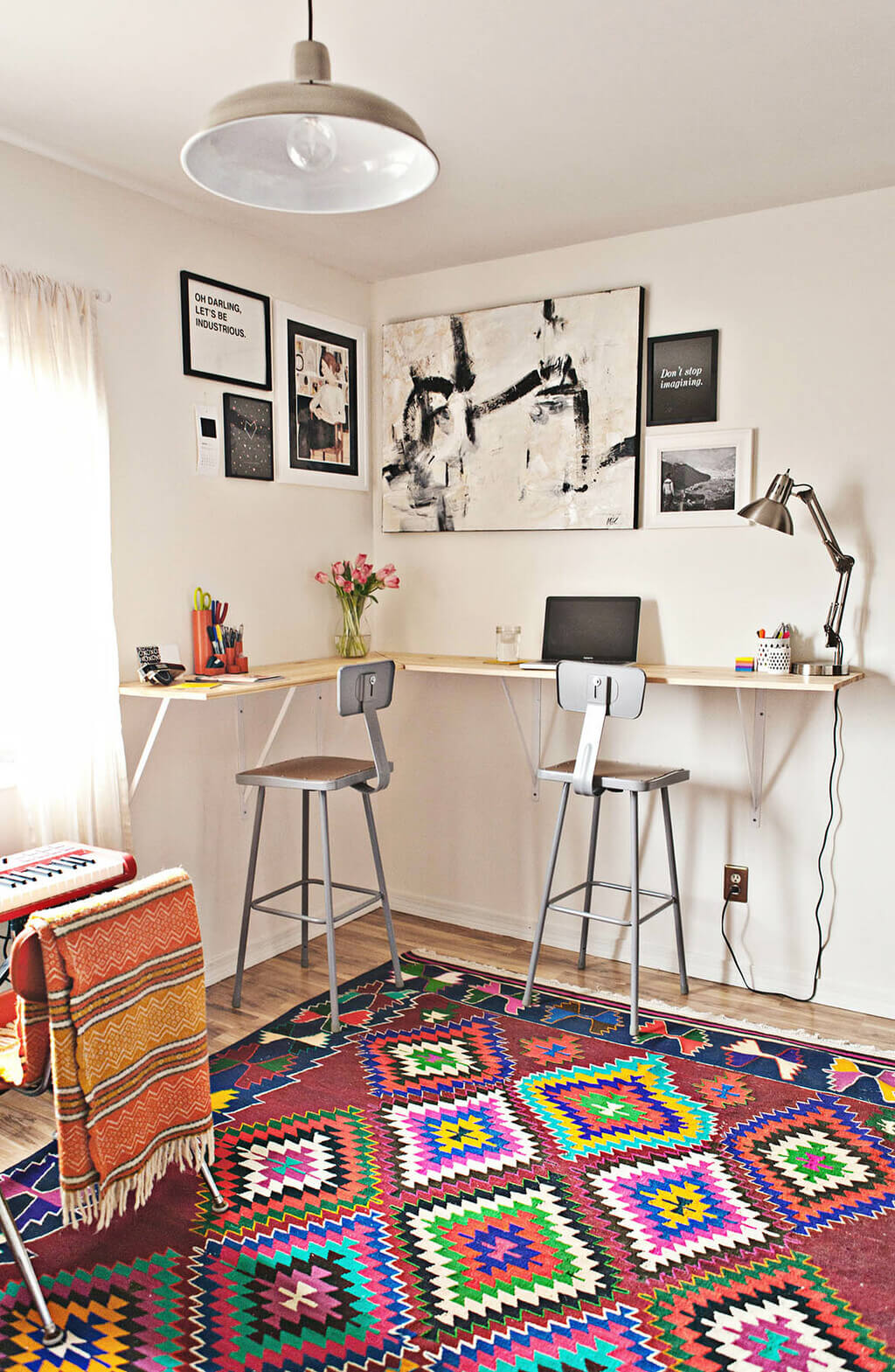 Source: diys.com
Work with teammates? This floating corner desk is perfect for you. Just take two wooden planks and fix them in an L-Shape in any corner of your room. Hang motivational artworks and quotes to remain inspired. Here you can also put multiple workstations without taking up much space in your room. 
4. Haeloen Wall-Mount Desk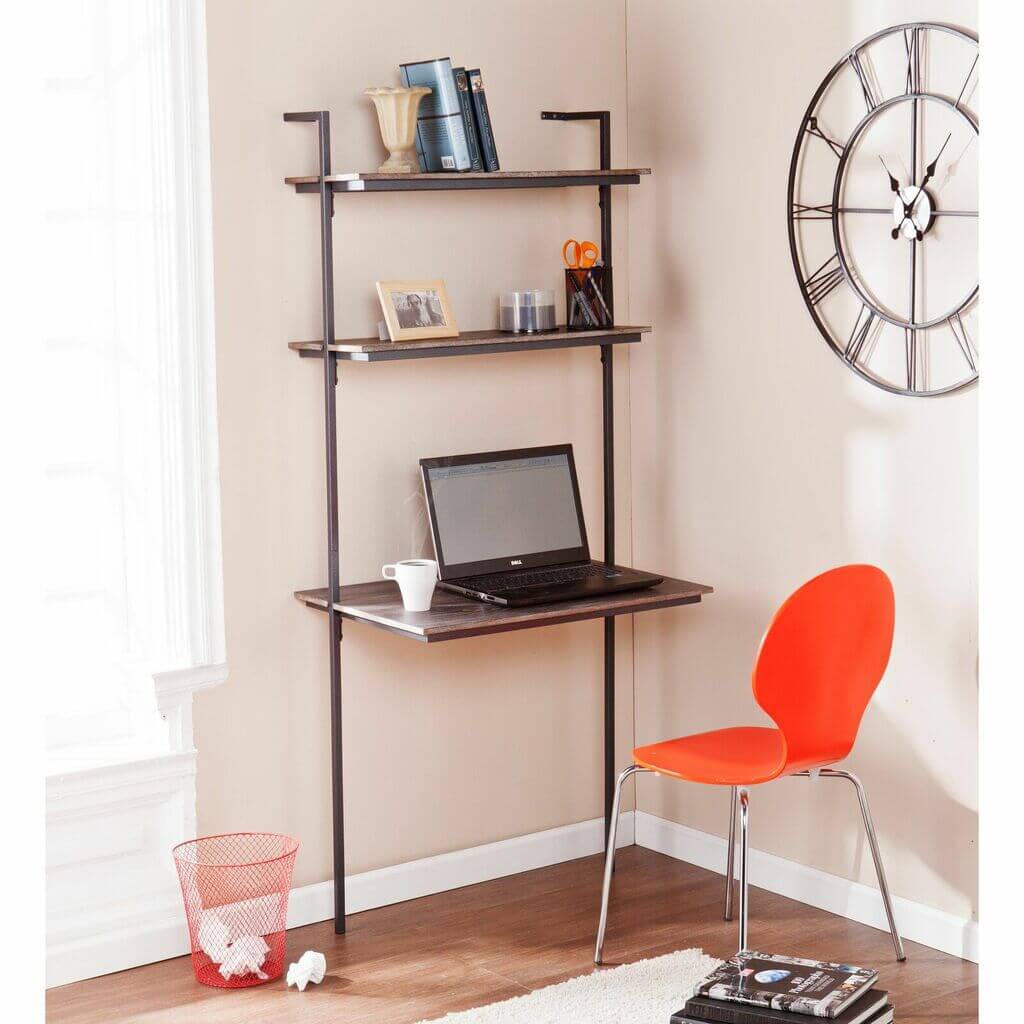 Source: pinimg.com
Want to use the vertical space of the walls of your room? Then build or buy this kind of ladder desk, which will give enough space for work and as well as for storage. You can also display your favorite things on the open shelves. 
5. Oak Rectangle Floating Desk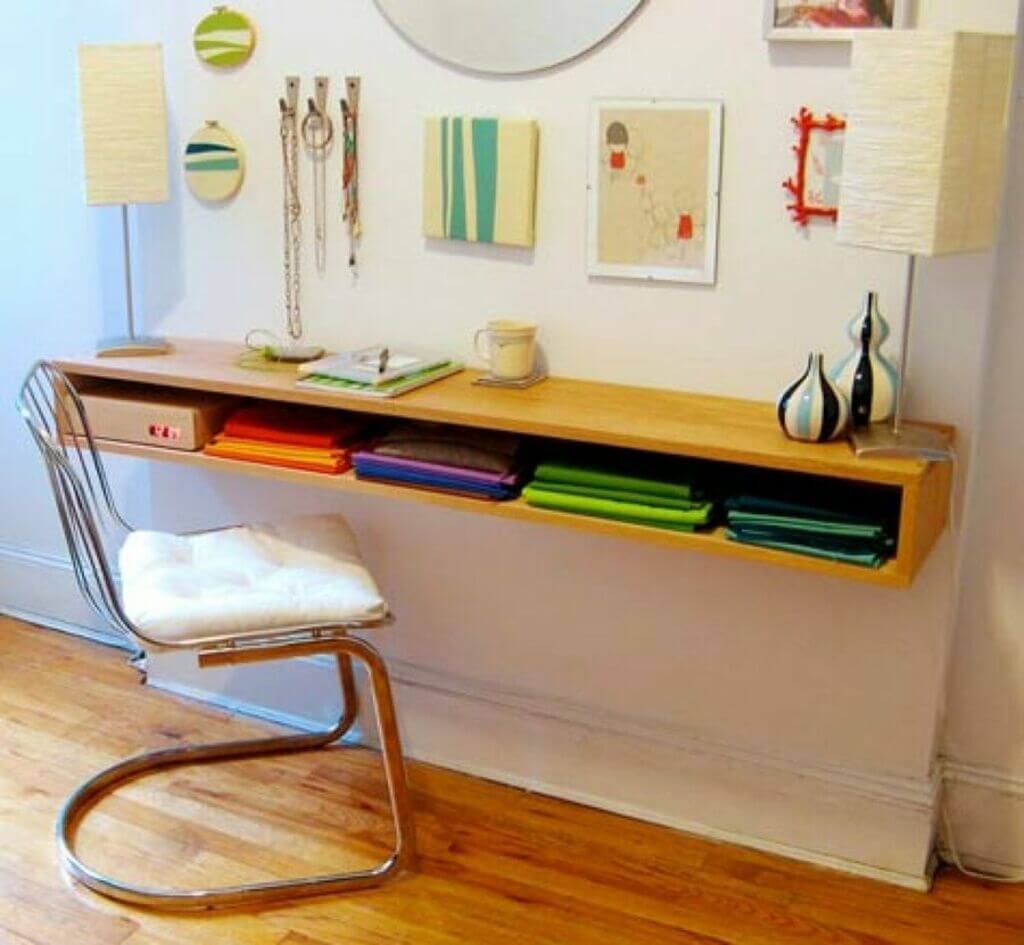 Source: fimagenes.com
Look at this sleek floating table in the rectangle shape. Made from solid oak, this desk also has enough storage. Do you always worry about the shortage of space? This table surely won't disappoint you. It has a chic vintage vibe that'll go very well with your aesthetics. 
6. Reclaimed Wood Floating Desk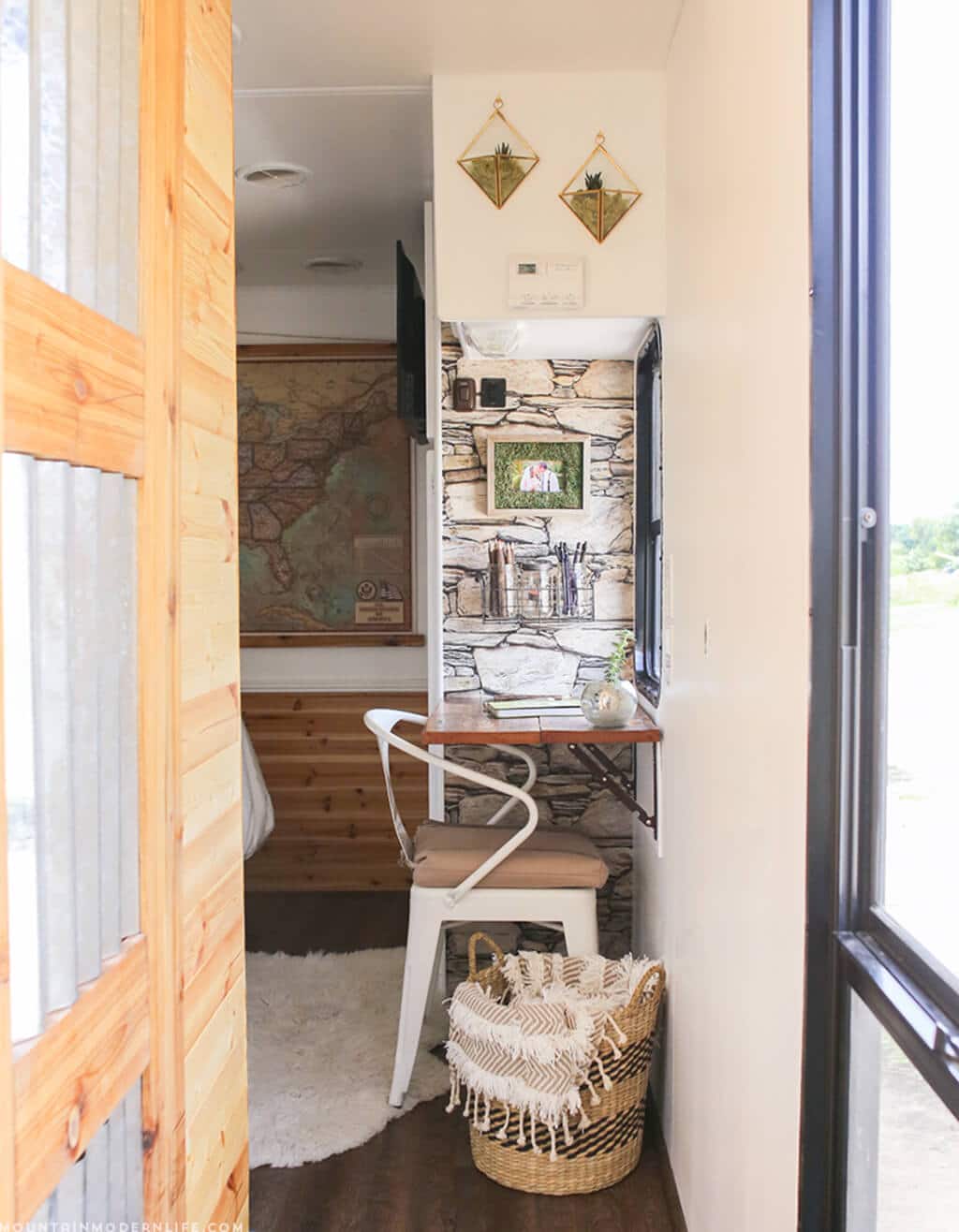 Source: diys.com
The best thing about these floating desks is that you can install them anywhere in the house. Yes, from windows to the unused closet space, you can put them anywhere as per your comfortability. 
For example, look at the above picture, here the homeowner has created a cozy corner at the windows. The table is made of reclaimed wood, and all the decors are in the mountain theme. 
7. Floating Desk With Secret Compartment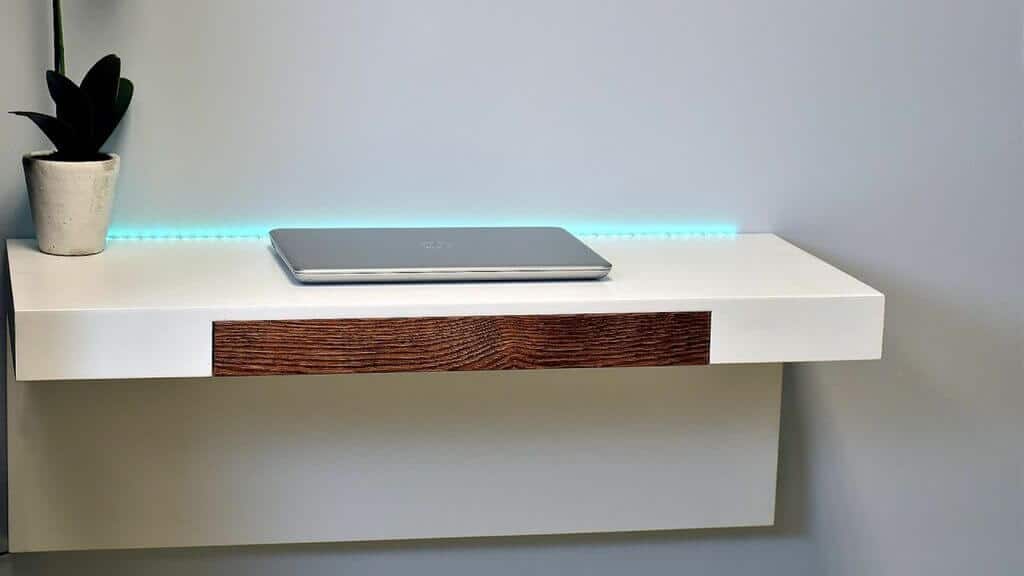 Source: pinimg.com
Want to keep your office documents safe? Then install this kind of floating desk that has a secret compartment. You can also custom-make these kinds of desks with hidden chambers or shelves. 
8. Industrial Looking Floating Desk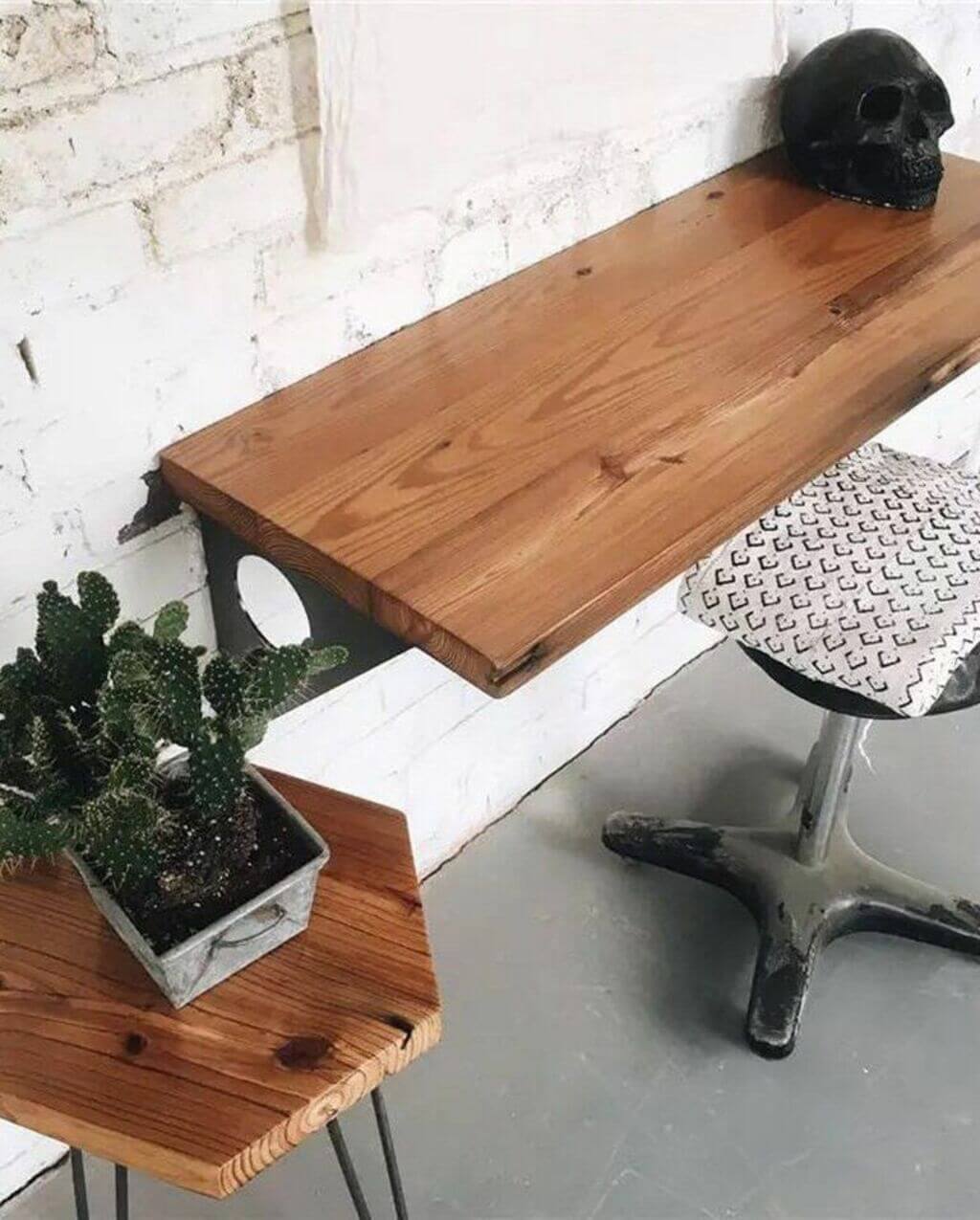 Source: hearstapps.com
These days the industrial style is quite popular. This style is all about clean, simple, and rough furnishings. Here you can see the wooden tabletop is quite simple, but the black iron supporters are giving the industrial vibes, and there is also a matching stool. 
9. Murphy Floating Work Table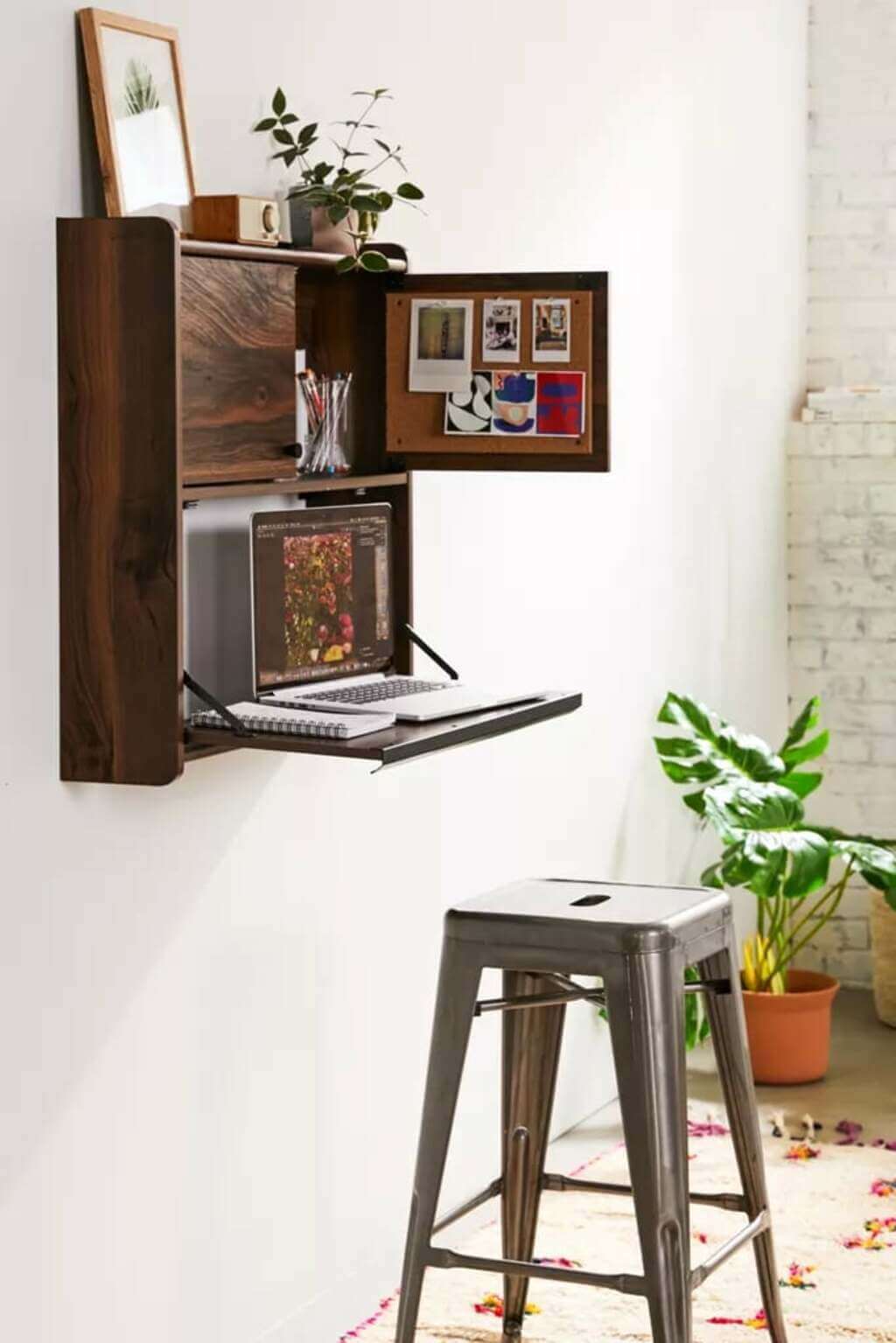 Source: popsugar-assets.com
You might have seen the Murphy bed, but have you ever seen a murphy table? Yes, this work desk is a wall-mounted modern murphy desk that can be folded & unfolded. Perfect for the apartment as it takes minimal space. If you want to know how to DIY a Modern Murphy bed, click on the link to read our blog. 
10. Adjustable Floating Desk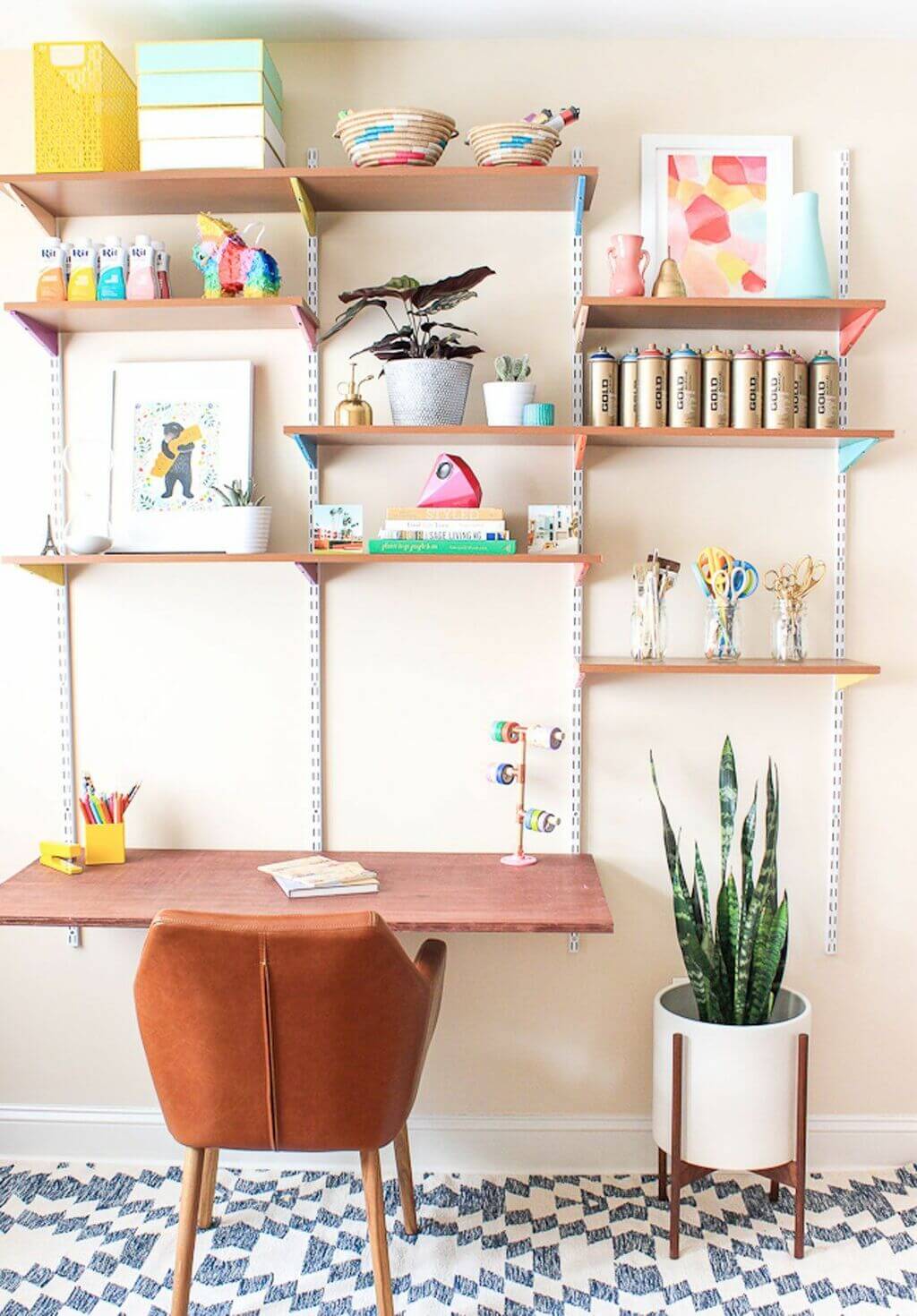 Source: pinimg.com
This is a whole craft station with a single main table and multiple floating shelves. The best thing about this setup is that you can adjust the height of the shelves. Quite a brilliant idea, right? 
You can use the whole setup as a craft station or hobby station or just an entire office section. Depending upon your requirements, you can adjust the above shelves. 
11. S-Shaped Modern Floating Table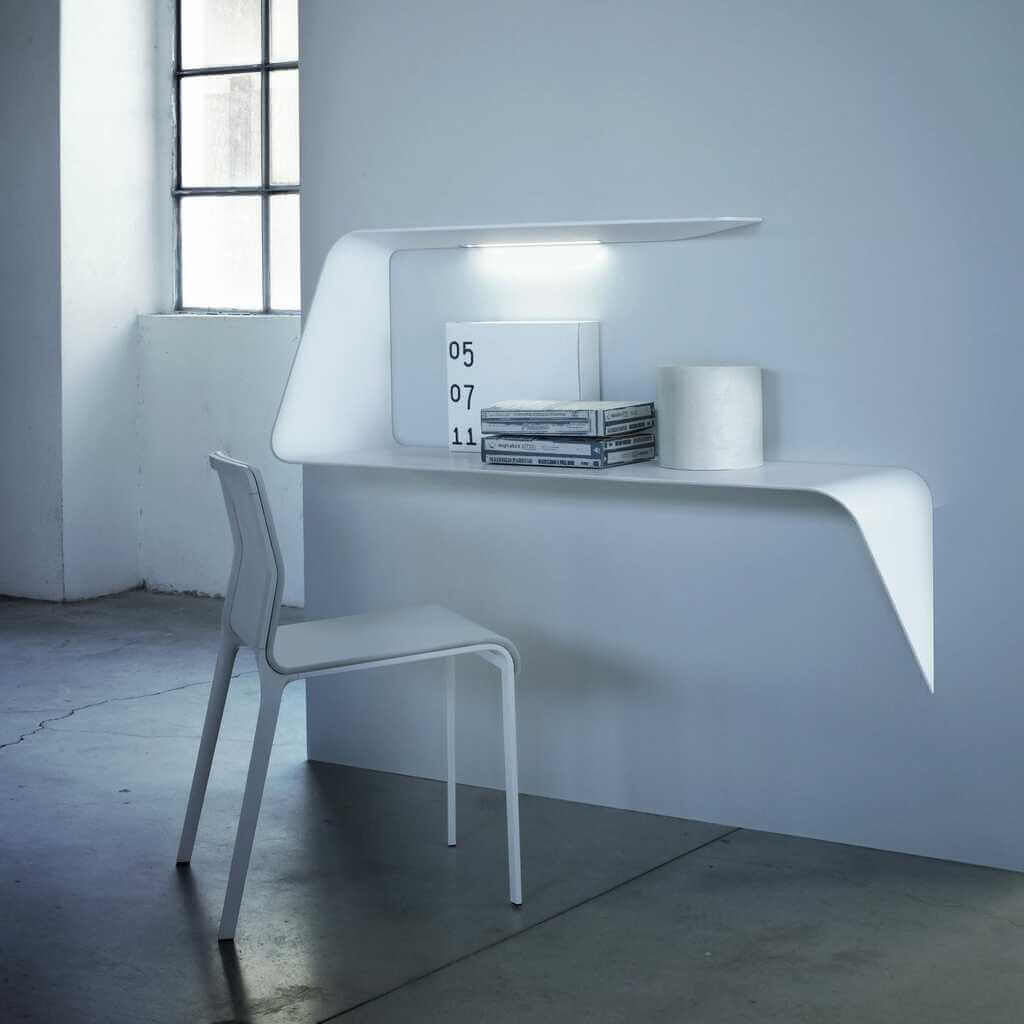 Source: archiexpo.com
This is a gorgeous S-shaped modern table that has an under-mounted light. Quite sleek and classic design will surely be liked by all our readers who love minimalist designs. The light will help you a lot while you're working at night. 
12. Adjustable Wall Mounted Floating Tables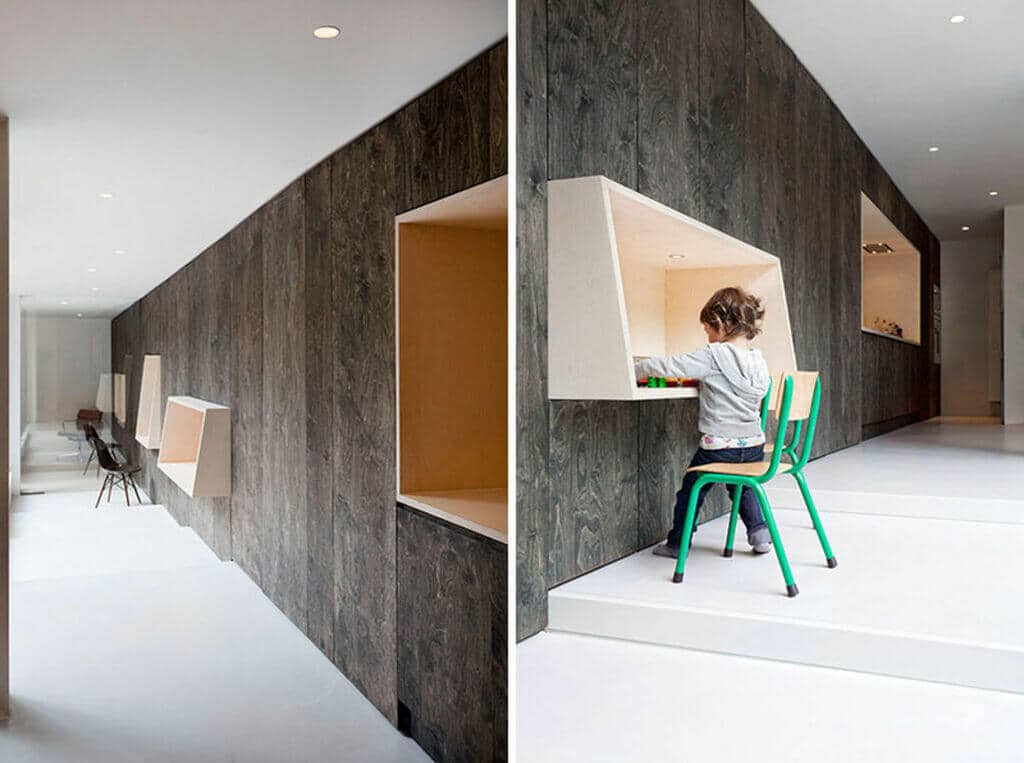 Source: archidea.com.ua
Do you have kids with various age groups in your family? If yes, go for this design. Here, multiple wall-mounted desks are present at different heights. This makes it much easier for each kid to use it, and it works perfectly for the adults too. 
13. Floating Table At Window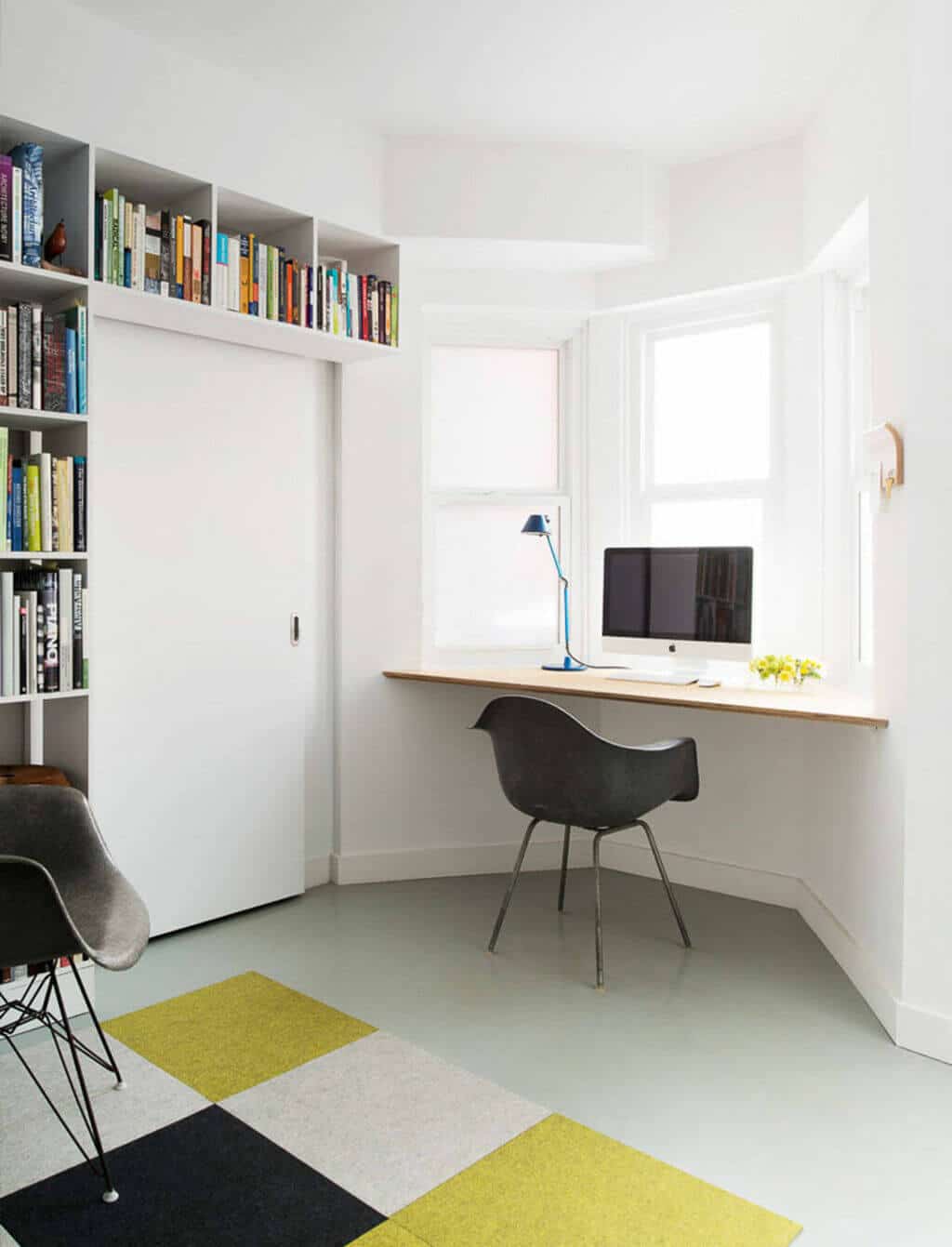 Source: archidea.com.ua
Sometimes when we're doing the creative work, we need inspiration. And what is the best place other than the window to get inspiration! Place a long wooden plank near the window, just like the above image. Here you'll get the best views from the neighborhood, get the inspirations, and also you'll get a lot of natural light.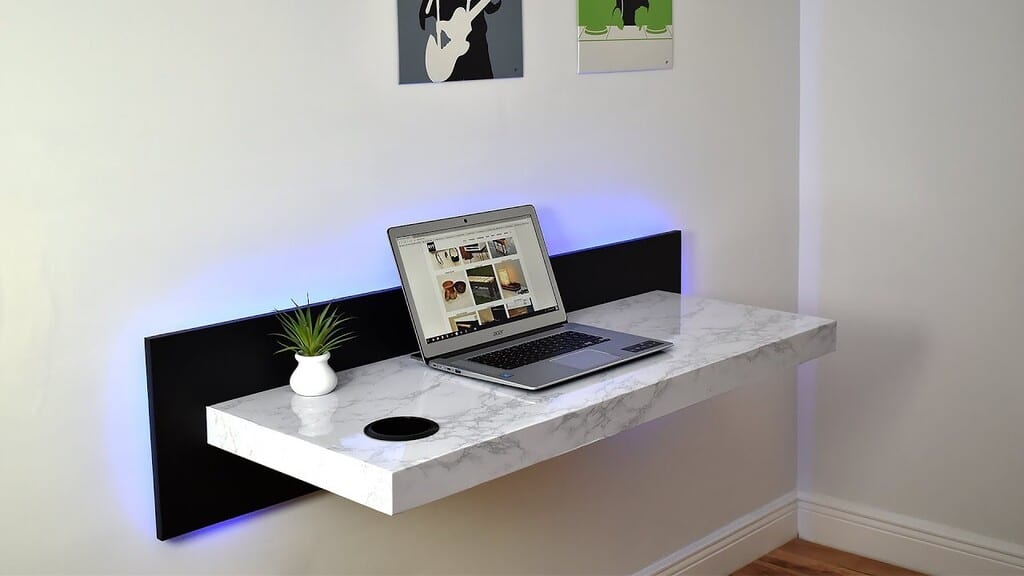 Source: ytimg.com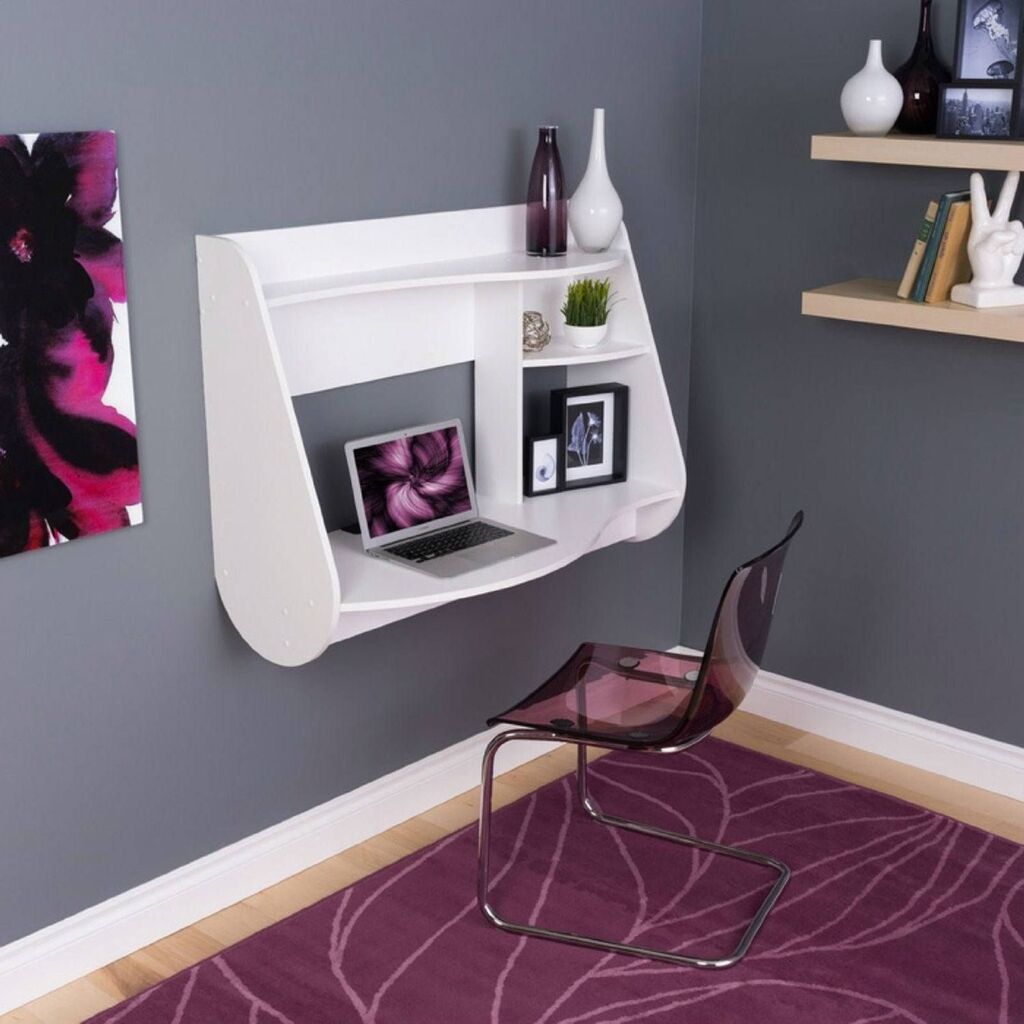 Source: pinimg.com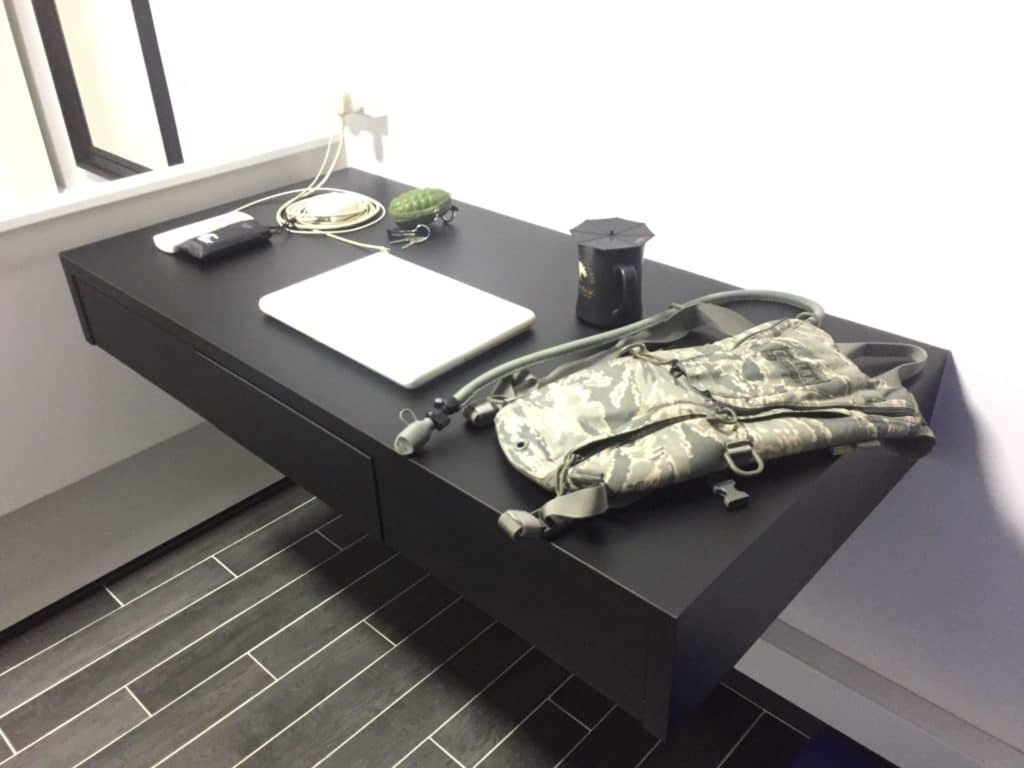 Source: matteabtblack.com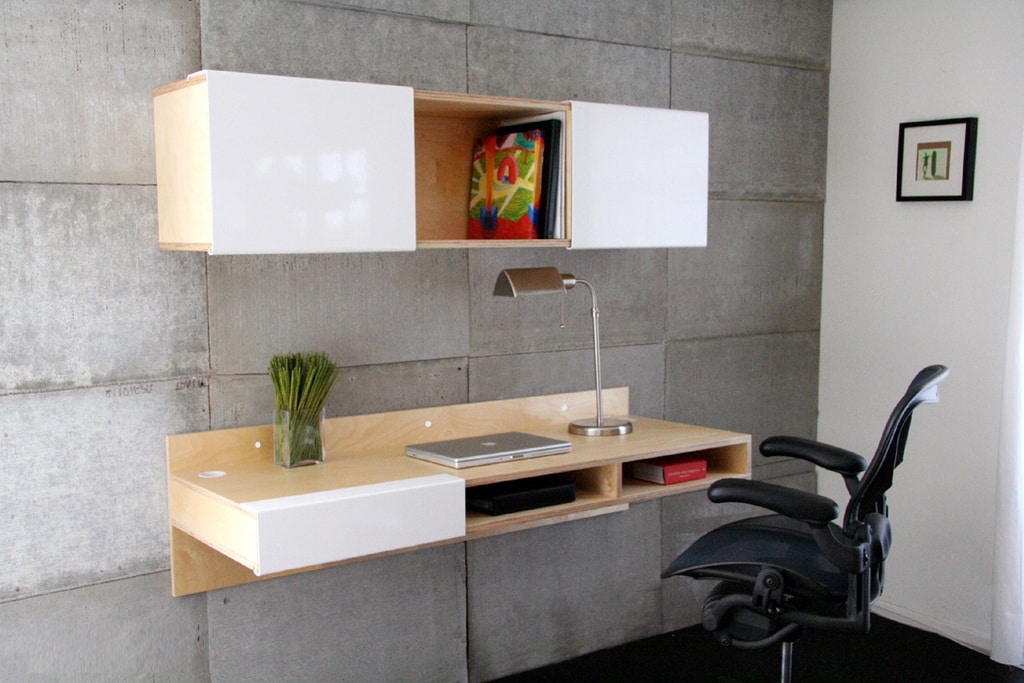 Source: nimvo.com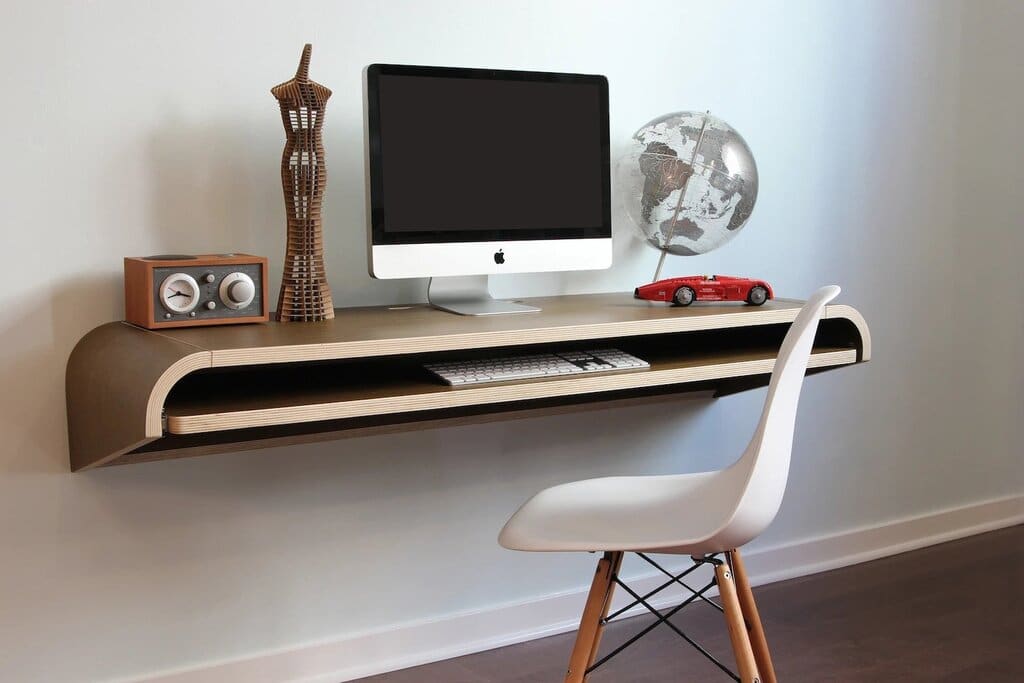 Source: shopify.com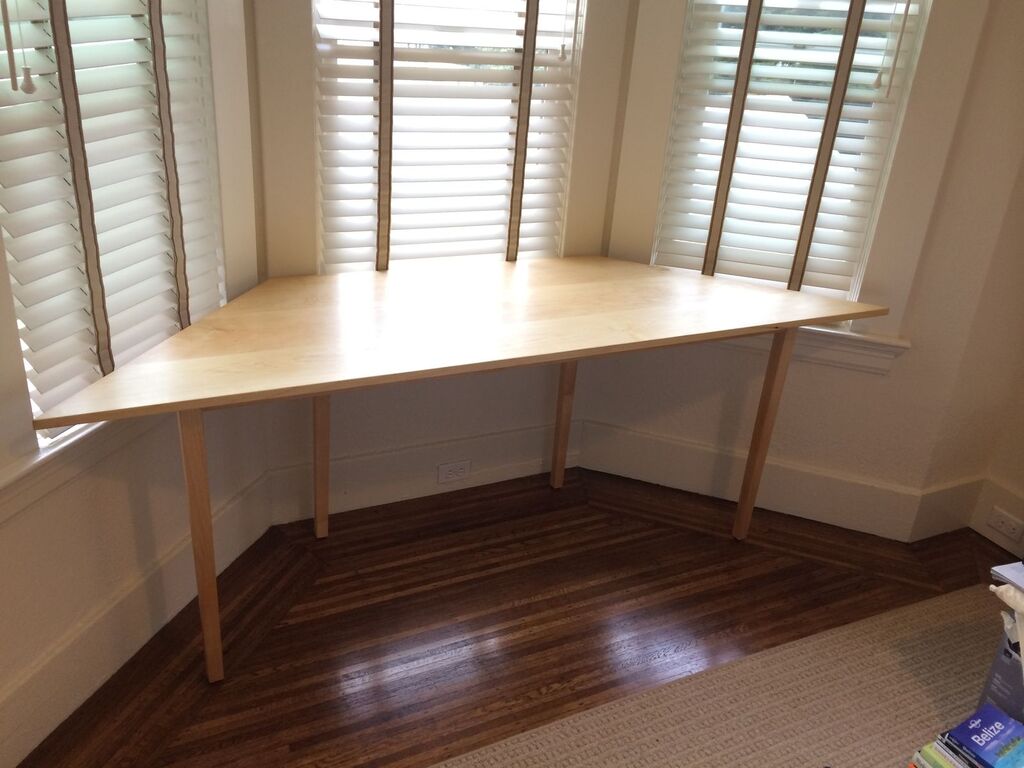 Source: custommade.com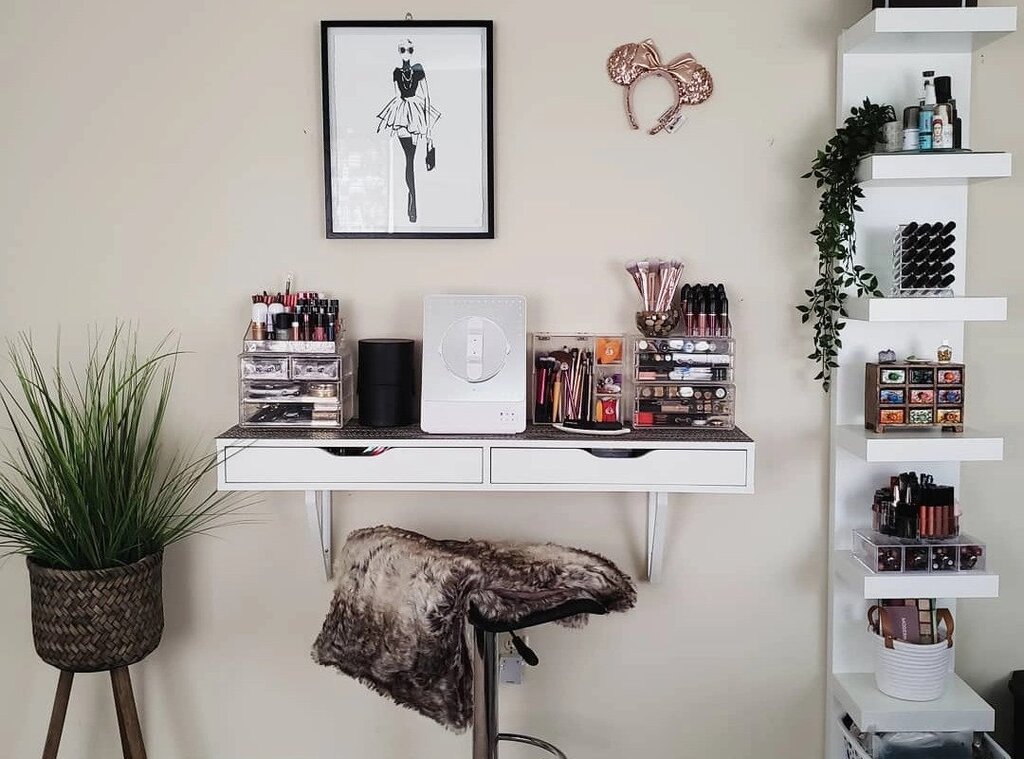 Source: thesun.co.uk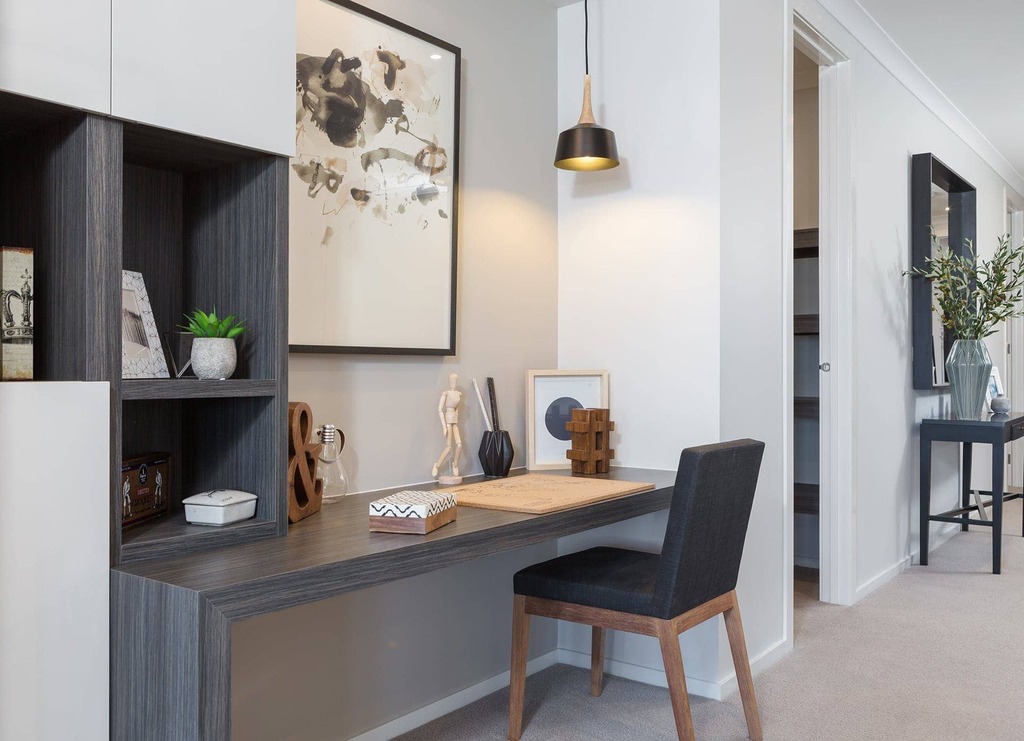 Source: tlcinteriors.com.au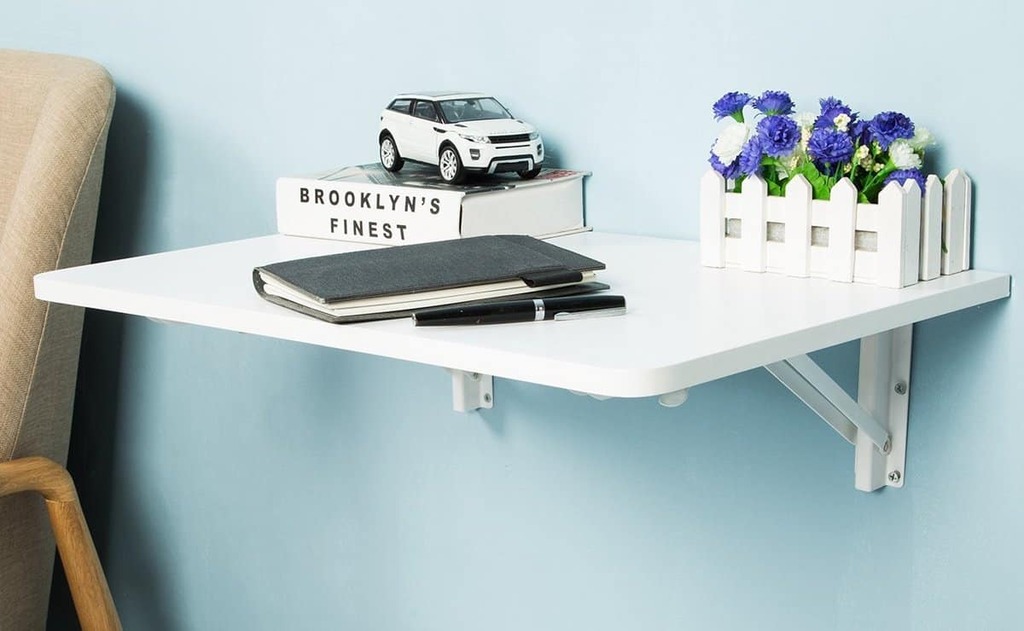 Source: tentopproduct.com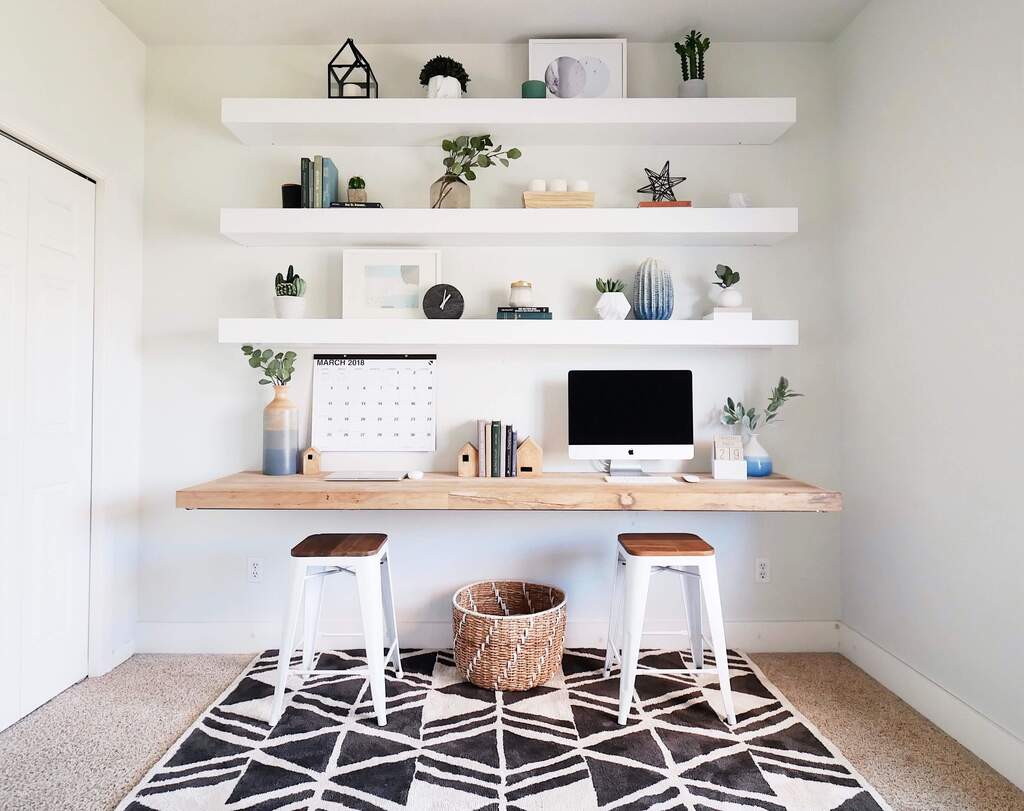 Source: pinterest.com
To Summarize!
So which style did you like the most? I know every desk is unique in its own way but go for the one that fulfills your requirements. For instance, if you want to do a craft project, then choose the adjustable Floating Desk as it will provide you extra space where you can store your craft supplies, and if you work with multiple teammates, then an L-shaped corner floating desk will be perfect for you. 
So this is all about the amazing wall mounted Floating desks, hope you like this blog. If you want to read more about home decoration ideas such as modern center table designs or 7 Inspirational & Creative Home Office Layout or bedroom decorations such as mid-century bedroom design ideas, click on the link. For more architectural guidance and home improvement ideas, keep coming to Architecturesideas.