Top 5 Tips For Your Bedroom Remodel
283 views
Who says you need to remodel after demolishing a few things in your bedroom? Presenting a few interior design tips for your bedroom remodel.
Getting everything just right when it comes to interior design is often not as easy as it looks. Take, for instance, the remodel of your bedroom. You want the bedroom to reflect your personality while being laidback and cozy at the same time. We've got some top interior design ideas for your bedroom to remodel to focus your vision:
1) Get Your Ideas Straight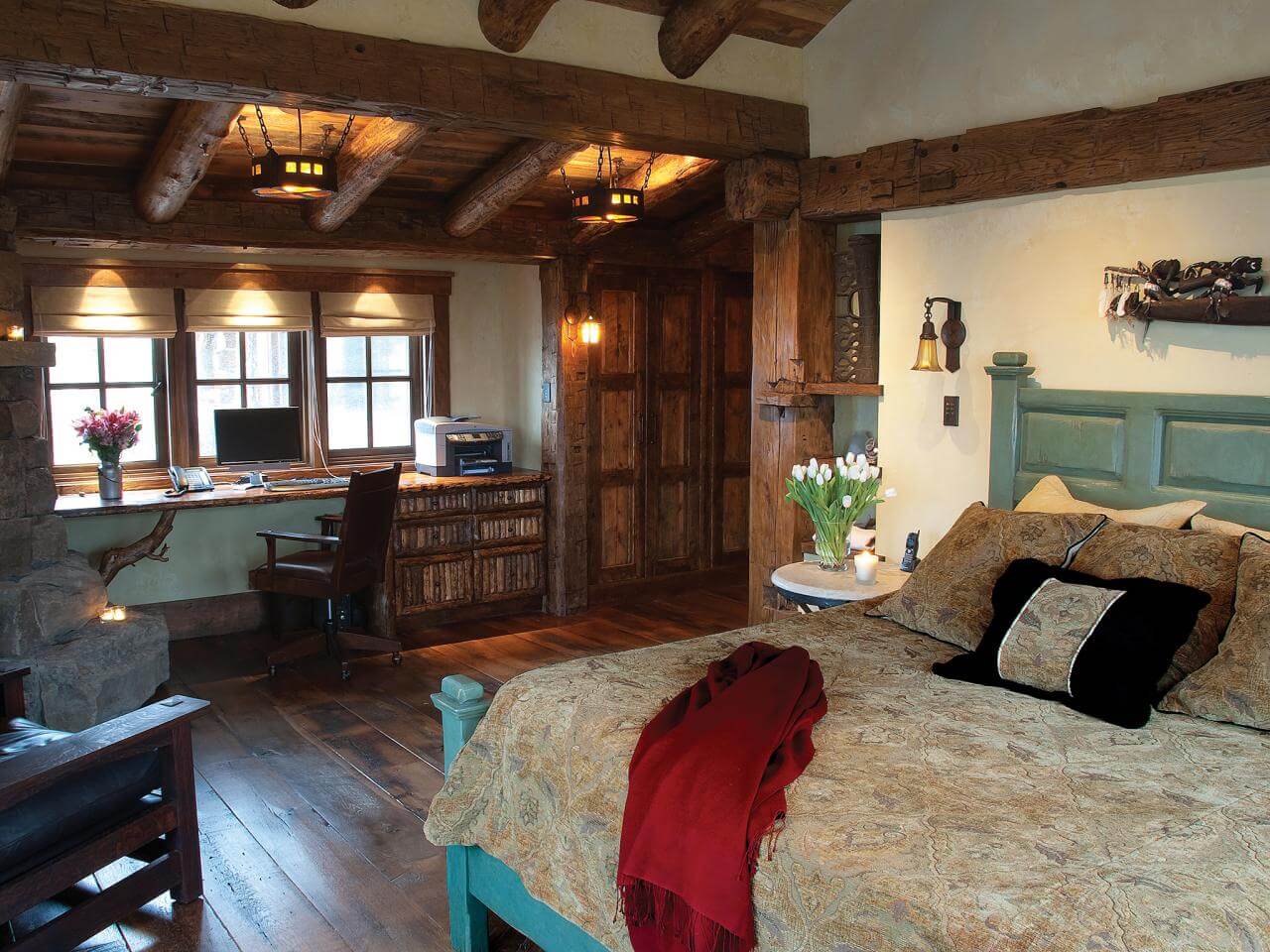 Source: sndimg.com 
The first step is to decide what you expect from the bedroom. Is it going to be a dark, cozy den that you watch TV in and sleep off? Or do you spend a large part of your day there as well? Once you decide what kind of ambiance you want in the bedroom, you can pick the right interior design ideas to complement your vision.
2) Purge What You Don't Need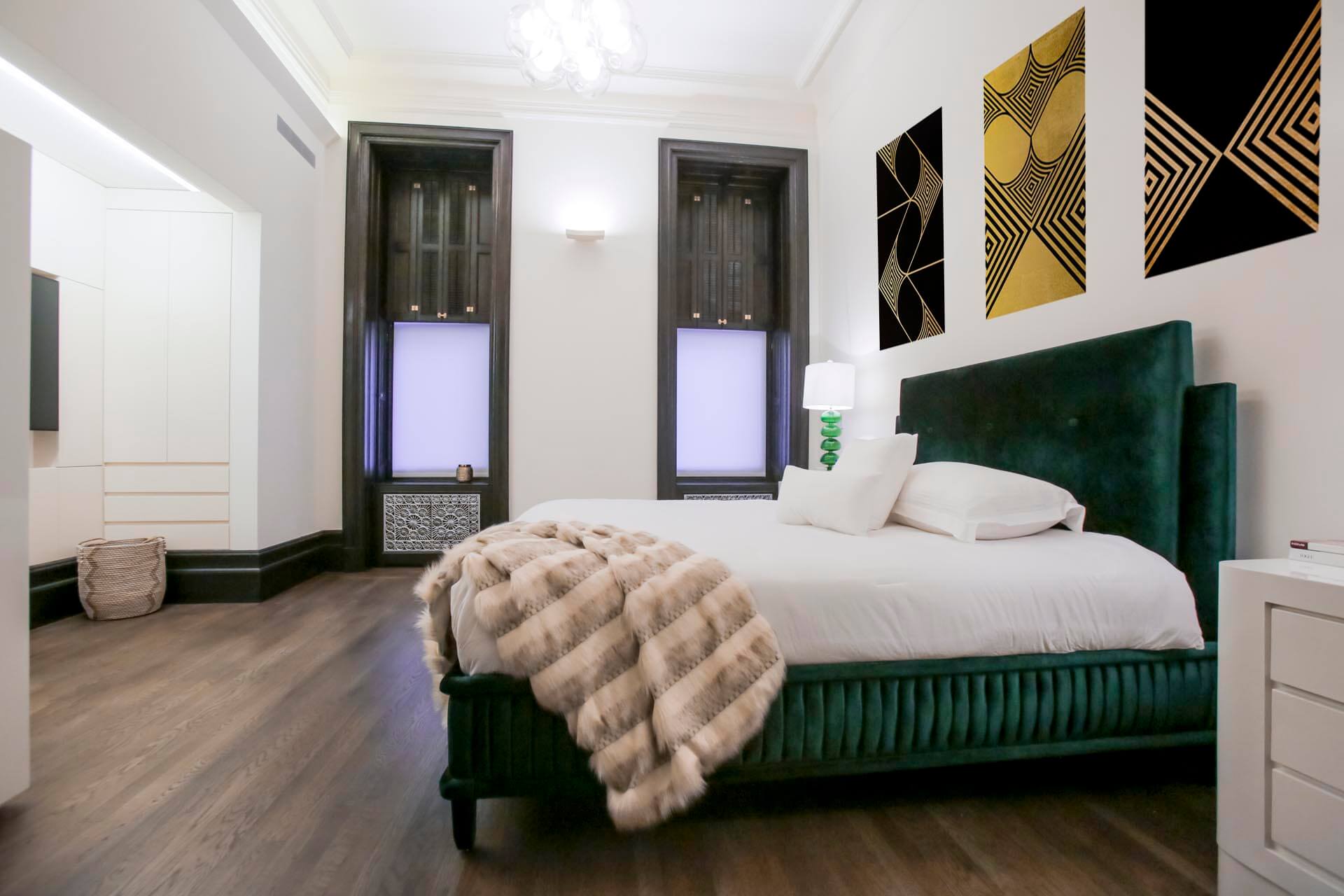 Source: elementdesignnyc.com 
You will have a lot of stuff that you don't need. It is just taking up space that you can very well use for other purposes. Make an inventory of all that you don't need – and then just throw it away. You could pack old clothes, shoes, bags, even electronic items, and donate them to needy charities. This way, you end up freeing a lot of space and you can get cracking with your bedroom remodel.
3) Design The Walls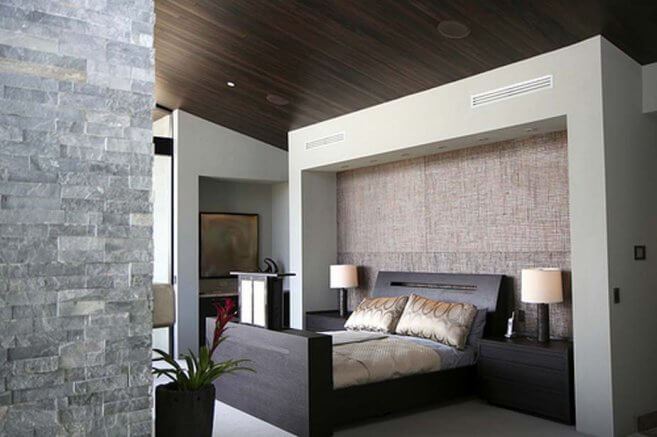 Source: pointny.com 
A big part of bedroom interior design is to design the walls to reflect your tastes and personality. Apart from painting the walls in the color of your choice, you can highlight them with gorgeous wall art. If you have a stunning photograph or painting to showcase, you can have a small uplighter under the frame to highlight it a bit more. You can even try textured paint on a wall that you wish to highlight.
Also Read:-Unique Bedroom Remodel Ideas & Designs At Your Disposal
4) Get Furniture That Personifies You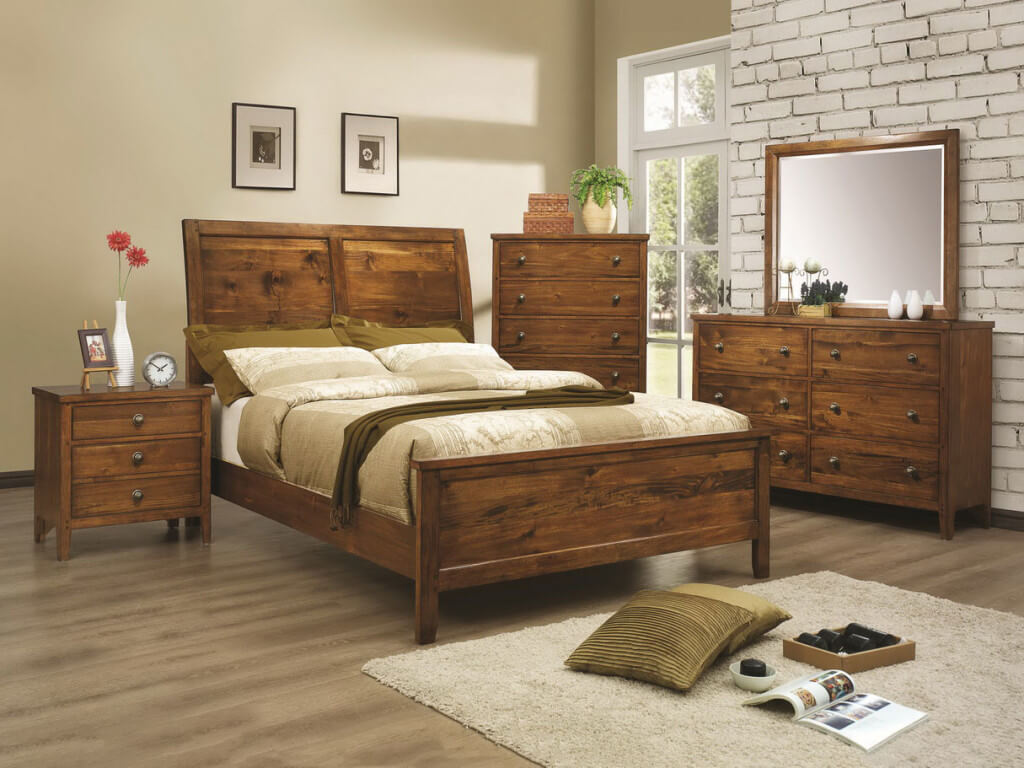 Source: evafurniture.com 
Bedroom furniture is often large – such as the bed, wardrobe, dressing table, etc. But you need not have generic furniture pieces – you can get furniture and furnishings that blend well with the overall interior design ideas for the room, in the colors and material that you truly love. Think also of window furnishings like curtains or drapes, and matching upholstery for a sofa chair if you have one.
5) Get Lighting That Creates The Ambiance You Want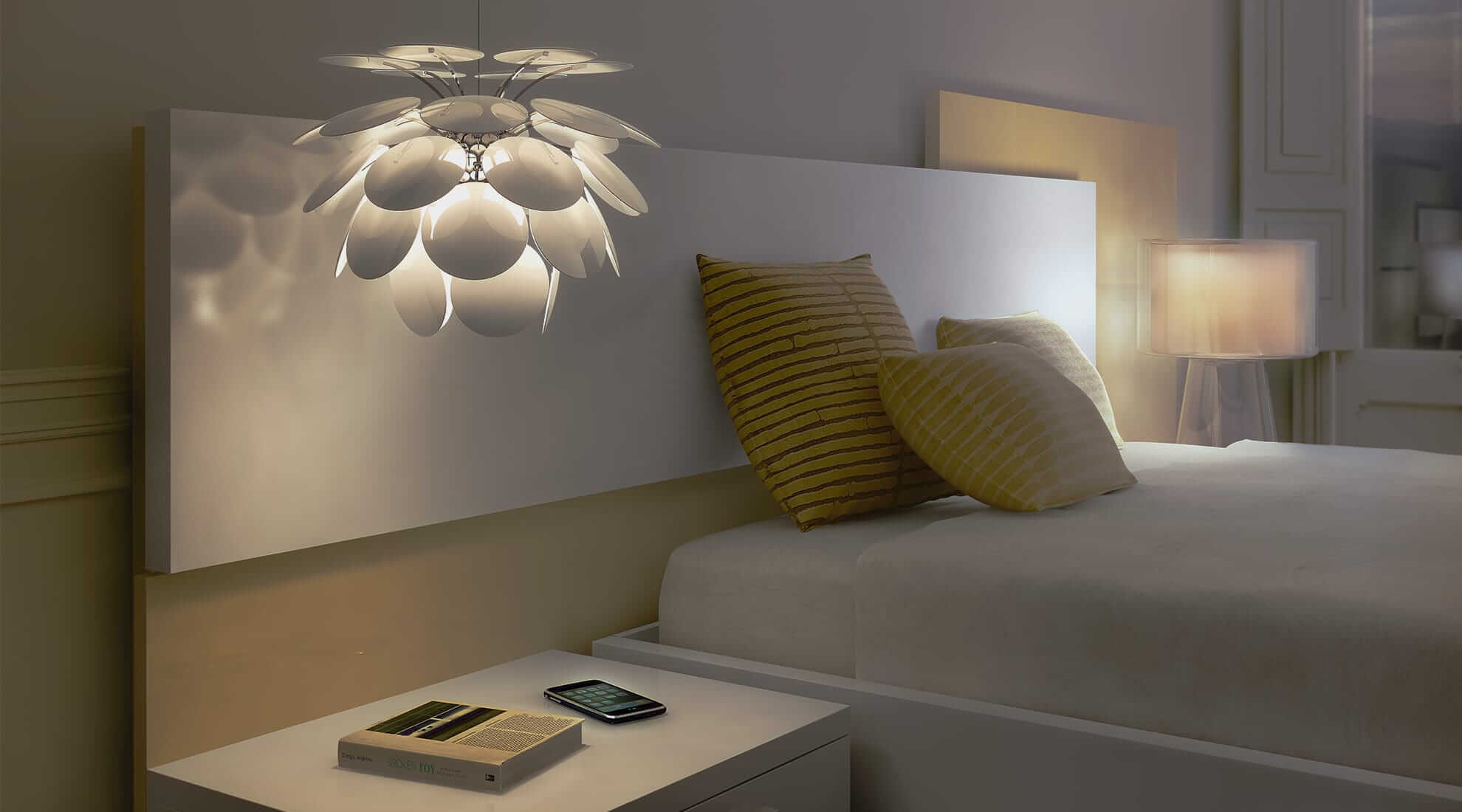 Source: lumens.com
Lighting plays a big role in a beautiful home interior design. The bedroom has its own cozy vibe that must be supplemented by mood lighting or softer lighting than the one present in the living room or kitchen. Install a pendant light above the bed, lamps on the nightstand to double up as reading lights, and a tower light in the corner when you're getting dressed or are sitting in a chair with a book.