What You Should Know Before Moving to Nantucket?
Don't we all wish to pack our bags and move to a new place? Maybe someplace that's familiar or somewhere totally new? Your thoughts are valid and it's always a good idea to move to a different place and live your dream life. And the best part– Congdon and Coleman can help you in numerous ways as you make up your mind.
Do you enjoy the fishing experience and foggy weather? An ideal destination to get the best summer breeze is Nantucket. This island is situated off the Massachusetts coast and is home to around 10,000 people who just packed their bags to settle amidst the scenic beauty. But before moving, here are the things presented by Congdon and Coleman to know about Nantucket.
15 Truth Bombs About Nantucket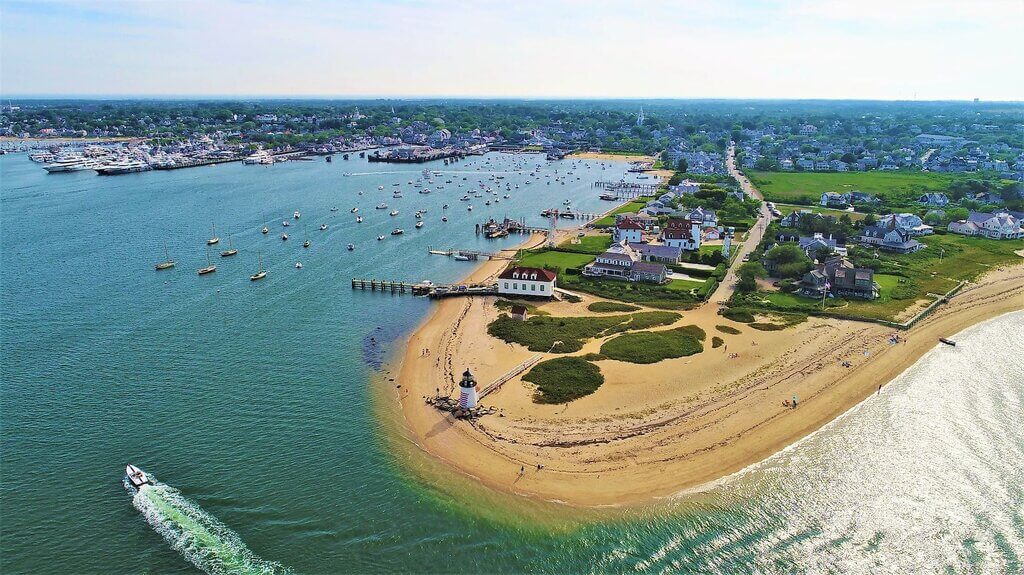 Source: worldatlas.com
Planning to permanently nestle in the breezy Nantucket? Go through these 15 essentials to know about the place and then take a call.
1. The Nantucket Red
There's an unmatched red shade official to Nantucket. Explore the palette and add it to your wardrobe to blend with the locals.
2. Drop the Idea of Heels!
Are you among fashion enthusiasts who love tip-toeing in heels? Well, sadly Nantucket won't support that idea much. The simplicity of this coastal town is enhanced by cobblestone streets that could prove to be a bit tiring for your feet. This is why Congdon and Coleman don't recommend wearing heels in this town as you head out to explore. 
3. A Tiny Flight!
Do you enjoy gazing down at the magnificent views from a flight? You can experience this with the tiny Nantucket planes. What's even more fascinating is that you could be the only passenger flying and experiencing nature. This is also one of the quickest means of transportation to arrive or depart from the island.
4. The Local Cappella
Get in sync with the local culture of Nantucket as the Cappella group jazzes up the entire downtown region during the summer season.
5. Hit the Beach
The long stretch of 82 miles of coastline has a beach for every unique personality. There's a beach for kids to enjoy their summer days, a viewing point to get mesmerized by ship rolls, and a shore to experience the waves. From day partying to surfing, there are multiple fun activities around the sea. 
6. Enjoy the Portuguese Delicacy
Even though the history and details are mystic, most of the restaurants in Nantucket serve Portuguese loaves of bread. There's a sweet touch to the sourdough that makes it extremely delicious and unbeatable. Grab the yum from a grocery store or restaurant. 
7. You're not a Stranger in the Town
This small town has a population of only 10,000 people which means most of the people would know your name and about you. There's a friendly relationship established in the entire community with everybody knowing each other. 
8. The Lively Figawi
This place celebrates Figawi which is similar to the Memorial Day Weekend. It is the most happening weekend in the town with numerous visitors landing on the coast and several events being conducted. 
9. The Lonely Winters
Nantucket is a famous summer destination as the winters are extremely cold and wet. Since there aren't any visitors exploring the place in winter, it's just filled with a little population of locals and loses its vibrancy during this season. Even a small trip to get off the island during these months would need you to book a plane or ferry. 
10. Retain the Historic Essence
The town of Nantucket follows a signature architectural language that is being preserved by strict orders and codes. To know more about properties in Nantucket, head to Congdon and Coleman's website. 
11. Food and Local Beer
You'll taste the best seafood in Nantucket. Whether you're eating at Straight Wharf or Boarding House, each place promises yummy delicacies. Enhance your experience by adding a local beer to your table. 
12. Starlight Theatre and Cafe
Enjoy movie tickets upon reservation of dinner at Starlight Theatre and Cafe. This is the perfect date spot to enjoy your favorite drinks while relaxing in front of a movie screen.
Also Read: When Should You Move? Where Should You Live?
13. Unlimited Summer Rides
Nantucket's regional transit department known as The Wave lets you enjoy unlimited summer rides at a price of just $90.
14. Star-Studded June
Nantucket is a host to an annual film festival which is mainly conducted in June. This means you'll get a chance to snap a few celebrities roaming in the town and get a weekend filled with events and film screenings. 
15. Sea You, Summer!
Nantucket is a summer destination. This spot is extremely famous for people to spend their summer vacations in where the beaches and ferry routes are livened up by tourists. Most of the local businesses earn during this season. There's a casual relationship observed between the locals and visitors all along summer.
Stunning Architecture Within Soothing Landscape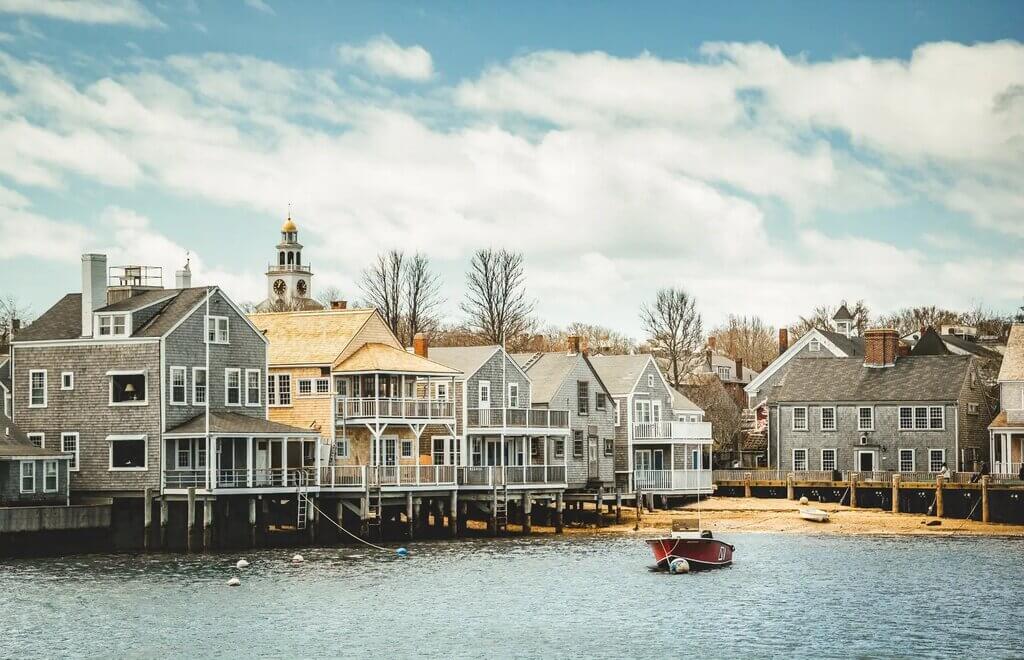 Source: images.contentstack.io
With such an exciting setting and recreational options all around the town, moving to Nantucket sounds exciting, doesn't it? 
Live a modern life within the historic architecture of the town and enjoy the friendliest neighborhood. Wake up to whimsical foggy blankets and enjoy the magnificent sunset views at the cost. In order to make moving and settling in the town easier, take the help of the experts at Congdon and Coleman. Get your doubts clarified,
FAQs
1. Why Is Nantucket a Famous Town?
The most popular activity in Nantucket is whaling. Apart from that, the island is known for its foggy weather and summer adventures on the beach it offers.
2. What Is the Population of Nantucket?
Nantucket isn't very densely populated. There's an estimated population of about 10,000-12,000 people on this town. 
3. Do celebrities live on Nantucket Island?
There are a few celebrities residing on this island. This town has been a home for a long time for Jerry Stiller and Anne Meara. Their son and his wife frequently tour the town. 
4. Why Is Nantucket Popularly Known as Grey Lady?
Nantucket gets blanketed within thick fog which is why it is famously referred to as Grey Lady. 
5. How Can One Define the Living Experience at Nantucket?
Residing in Nantucket means living with a rustic feel and enjoying the local culture through delicacies and architecture.