The beach is often the setting of summertime memories, and it's no surprise that many people dream of owning their own beach house to make new memories with friends and family in a space where they can relax, unwind, and just be themselves.
If you're one of those dreamers, buying a beach home might be in your future, but you don't have to jump into this decision head-first without knowing what you're getting into. Here are some tips for buying the perfect beach home based on my experiences as both a buyer and an agent.
1) Do Your Research
It is important to do your research when looking for a house. Knowing what you want and need in a home can help narrow down your search. Florida beach towns are some of the most popular places to buy a house, but many factors come into play when buying a home. Many people think it is impossible to find affordable housing on the beach, but this is not always true.
One thing to consider when buying a beach townhouse is the type of neighborhood that you would like to live in. Some neighborhoods are more upscale than others and will have higher property taxes as well as higher rental rates for homes in those areas.
2) Know Your Budget
Know what your budget is and be honest with yourself about how much you can spend on a beach house. Florida beach homes will start at a lower price point than other states, but if you know that you want to live in a beach town like Naples or Miami, expect to spend more. If you're not sure how much is reasonable to spend, it's better to overestimate your budget so that you don't regret not getting the perfect home when they are few and far between.
3) Consider the Location
Florida is a perfect place to live year-round, and if you're looking to buy your own beach house, there are plenty of options. From Miami Beach to St. Petersburg, you'll find pristine beaches with vibrant communities just waiting for their new resident.
Other cities in the Sunshine State worth considering include Jacksonville Beach, Pensacola Beach, and Santa Rosa Beach. Of course, there are other great locations throughout the country – check out the list of best beach towns from Coastal Living magazine to get started on your search!
4) Get a Feel for the Neighborhood
A beach town is a great place to buy your next beach house. Take some time to drive around and get a feel for the neighborhoods. If you can't make it down to Florida, take a look at pictures of different beaches on vacation rental websites like VRBO or Beachfront Destinations.
Look for Smaller Towns with Less Development:
For some beach-side peace, find towns with less development nearby.
Avoid Strip Beaches:
Beaches, where hotels are set back from the water, are generally more peaceful than those that have hotels lining the shoreline – think Daytona Beach versus Myrtle Beach.
Keep an Eye Out for Prices:
Homes in beach towns often sell for less than their inland counterparts due to lower taxes, fewer building codes, and higher demand.
5) Check Out the Property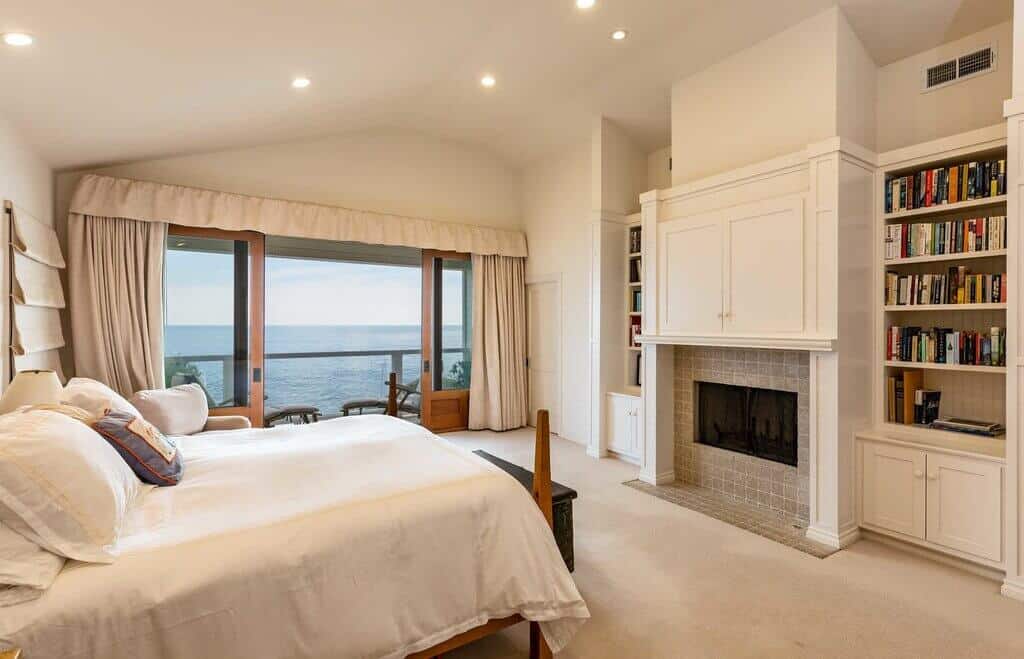 If you want to buy a beach house, you should know that there are two types: waterfront and beachfront. Waterfront homes can be found on canals or in rivers, while coastal homes are surrounded by sand.
Florida beaches often have beautiful white sand and turquoise water. Beach towns usually offer a laid-back lifestyle with an abundance of restaurants, shops, and bars. Florida beach residents enjoy boating, fishing, scuba diving, and surfing.
6) Have a Realistic Idea of What You Want
A beach home is a great investment that can also be a fun, relaxing place to spend time with family and friends. However, if you are considering buying a beach home, there are many things to consider including finding the right location (Florida beach or beach town), deciding on your budget, and determining what features you want in your new home. It's important to know what you are looking for before investing so much money into something that may not suit your needs
7) Don't Be Afraid to Negotiate
At the end of the day, you want to feel like your home is a perfect fit and that you're making an informed decision. Don't be afraid to negotiate, but it's important to have realistic expectations.
The best way to start is by familiarizing yourself with prices in your area and setting a budget so you know how much you can afford. Remember, when buying a house, location is key and there are plenty of beach towns that don't carry as high of an asking price as Florida beach towns do.
8) Get a Good Home Inspector
A home inspector is imperative when buying a home. They will go through your potential new house with a fine-toothed comb, looking at everything from the roof to the crawl space. They'll find any issues that need to be fixed and offer solutions on how you can handle them. Plus, they'll give you peace of mind knowing that if there are any problems with your property, they can handle it before you buy!