The Benefits of Bungalow Rear Extension
People these days are apprehensive about getting a house extension since they are costly and people are unsure whether they will benefit from it.  The rear extension of your Bungalow can range from a kitchen extension to a loft extension. Thus, it becomes possible to access plenty of space. Thus, if you want to know how the rear extension of your bungalow can help then keep reading.  
Did you know that there are multiple bungalow rear extension ideas to choose from, and the benefits of such a move are many as well? You might think of a rear bungalow extension as a very complicated thing, but if you think of the benefits you'll get from it, you'll definitely consider it. Of course, this is something you have to carefully consider before embarking on, but the truth of the matter is that you will benefit greatly from such a decision. Here are reasons why you should think of doing a rear extension to your bungalow:
Fit Your House into Your Lifestyle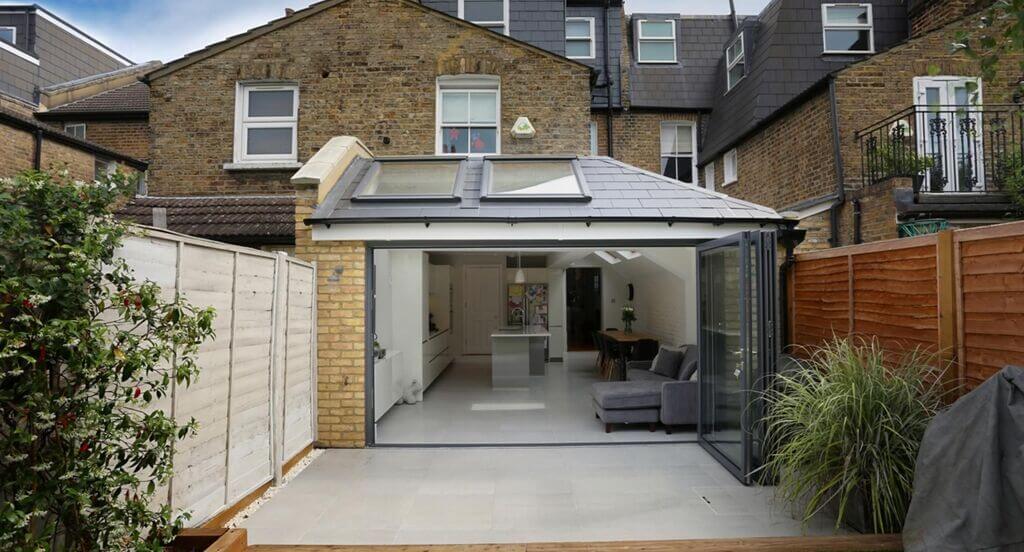 Source: pinimg.com
Every homeowner has a particular lifestyle that they would like to maintain. Believe it or not, your home has a great influence on the kind of lifestyle that you sustain. The image of your home is a projection of your lifestyle as a family. It could be that after years of having lived in your house, you've grown in various aspects of life and you would like your bungalow to be a reflection of the same. 
For example, you might have built or bought your house at a time when you never thought of having a sociable space but, with time, you've noticed that you need one now. This will make it necessary for you to extend your house to fit into your new lifestyle. For this reason, you can check out the best bungalow rear extension ideas UK that would fit well for you.
Make Use of Extra Space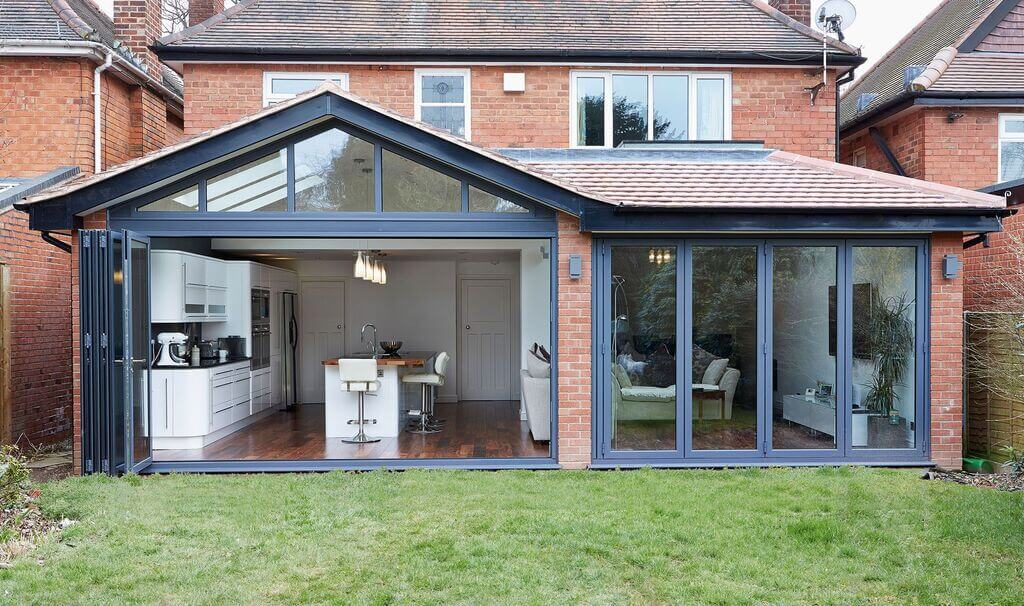 Source: pinimg.com
If you have extra space in your plot of land, why not make the best use of it? For example, extra space on the rear side of your bungalow can be utilized to create room for more exterior home ideas. You can choose to enlarge your eating space to create more space for your large family. Or maybe you want to have somewhere you can transform into a storage space at the rear side of your bungalow. 
Regardless of what it is, you'll gain massively from taking advantage of extra space. As you utilize such a space, you'll be creating the best out of what you already have, and this is a sure way of increasing the worth of your home.
Also Read: 8 Ways To Revamp Your Home Exterior
Add Value to Your Home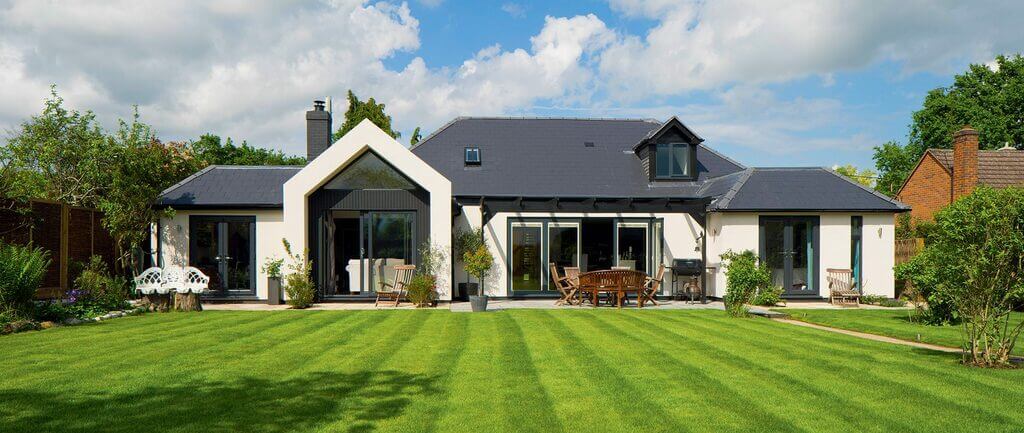 Source: self-build.co.uk
As you already know, the value of your home will always increase the moment you do a remodel. There are amazing bungalow rear extension ideas you can think of to transform the look of your home. There are creative ways of designing your extension so that it elevates the value of your bungalow. 
The only thing that you should be mindful of when doing a rear bungalow extension is that you should make sure that it matches the design of your house. If you happen to do a remodel that is off, you might not get the results you're looking for. Therefore, if you are deliberate and creative enough, you will increase the value of your home significantly.
With these benefits of bungalow rear extensions, you don't have to hesitate if you have the resources to remodel your house. Make use of the available extension ideas to have a complete makeover of your house.
The Advantages of Bungalow Rear Extension Can Be Summarized Under the Following Headings:
It is cheaper than moving to a

new home

with a massive rear space

The value of your house will surge in the property market

You can develop facilities and amenities at the rear end of your house

The space that becomes available for use is much larger when compared to other extensions

Planning permission is easier to obtain 
To sum it up there are different kinds of house extensions available. On a personal note, it could be affirmed that the rear extension of your bungalow is more beneficial when compared to buying bigger homes in the property market. When you extend the rear end of your bungalow, you are doing more than just saving money. When the extension is completed it will improve the net value of your house.