Want to add some extra space in your house? Or just want to build an open sitting area in your existing home? A single-storey extension is a perfect solution for this situation. Whether your family is growing and you want some extra space for them or just want to reuse the land, these extensions are suitable for everything. See some single storey extension ideas.
While taking care of the Permitted Development rights, you can create a single-storey extension in your existing home. You can build many things in it such as a large open kitchen or a glamorous living room. These extensions are not only good looking but also increase the value of the property. 
So if you're also looking for some budget-friendly single-storey extension ideas, you're landed on the right page. In this blog, we have listed nine single-storey house extension ideas that will blow your mind. From Victorian style to the modern glass ones, we've covered all styles so that you can select your favorite one.
9 Single Storey Extension Ideas
Below are some cool ideas which you can implement and create an enjoyable and comfortable space for you and your family.
1. Create an Open Plan Living Space
If you're short on floor space and feel that your living space isn't sufficient for your family, then you can extend it by creating a single-storey extension. Here, in this house in Oxfordshire, the homeowners created an open living space by extending the area. Now They have a spacious and covered inside/outside entertaining space.
The total construction time of this project was just four months, and the total cost was around £68,000.
2. Light-filled Kitchen Extension
Look at this big and perfectly covered kitchen. This house is situate in the West Midlands and Penny and Douglas Dawson are the residents of this remarkable dwelling. They extended this home by replacing a small, dark kitchen with a light-filled, open place space.
This project was also completed in 4 months, and the estimated cost was £120,000. Before there was a small, dark kitchen, but after the renovation, space is looking much brighter and open. You can also do the same thing if you want an open concept kitchen.
3. Contemporary Extension to a Listed Cottage
Homeowners of this beautiful countryside cottage asked Charlie Luxton to help them to create this incredible contemporary extension scheme. In this scheme, the area has opened up the living space of a listed cottage.
This contemporary project is locate in Wiltshire, and the total project cost is £258,600. This project took a little more time than the other projects, but its designs are justifying the time. doesn't it? If your family is also growing and you want to extend your single-storey house, this is a pretty much cool idea. You can replace a tiny section of the house, and by taking more land, you can create bedrooms, kitchen-like areas.
4. Light-filled Extension to a Victorian Home
Just by looking at it, you will know that this house is in a royal victorian style. The home situates in Greater London. Not only the house but its surroundings are mesmerizing, but after living in the house for two years, the homeowners wanted a space full of natural light. So, they added this single-storey extension. 
The building cost, material cost is £280,000, and the whole structure was ready in just 13 months. Instead of using traditional doors or windows, designers used colossal glass sliding doors to get a modern yet elegant look.
5. A Timber-clad CLT Extension
This is a CLT extension that has been added to a traditional home. It is a perfect example for those who want to fuse contemporary style with traditional. The single-storey extension constructs from a timber-clad in Hampshire. The large glass windows and doors with high roof lights are totally putting everything all together.
With a material and construction cost of £250,000, this dwelling was ready in five months.
6. An Orangery Extension
David Salisbury designed the extension builders Newcastle of this magnificent single storey house. He made it into an orangery-style extension with stones. The homeowners wanted to open the house, specifically the dining and kitchen areas. 
Natural light is the main key in this style of the house, which also provides fabulous views. The materials used to build the new space are similar to the existing house, such as bricks that are matching to the existing home, and the windows are also painted in Shaker cream shade. The total cost was around £85,000, including the materials, construction, and electrical work.
7. A Period – Style Extension
This beautiful house belongs to English Heritage Buildings' managing director Darren Hook. He wanted to extend the kitchen of the house and wanted to create a more extensive and light-filled space. But he also wanted to use the front space in his house, so he was looking for single storey extension ideas under £100,000, but surprisingly this gets complete in just £70,000.
So if you're also looking for some inspirational single storey ideas, this is such a brilliant one. Oak has been used in various parts of the construction, such as in the beams in the roof space to match the existing house. Smoothly pitched flat sections are creating a lower roofline underneath first-floor windows.
8. A Glass Box Extension
Want something that is entirely unique and luxurious? Look at this single storey extension, which is made from transparent glass. This is a Grade II-listed London home, and the homeowners wanted an open plan kitchen with a dining area. But according to the planning regulations, the brick extensions aren't allows, so the designers suggested this structural glass box concept.
Now the new kitchen fill with a lot of natural lights, and also the new shower creates on the first floor. The total project cost is £84,000, including the construction and materials, and the glass box.
9. A Conservatory Extension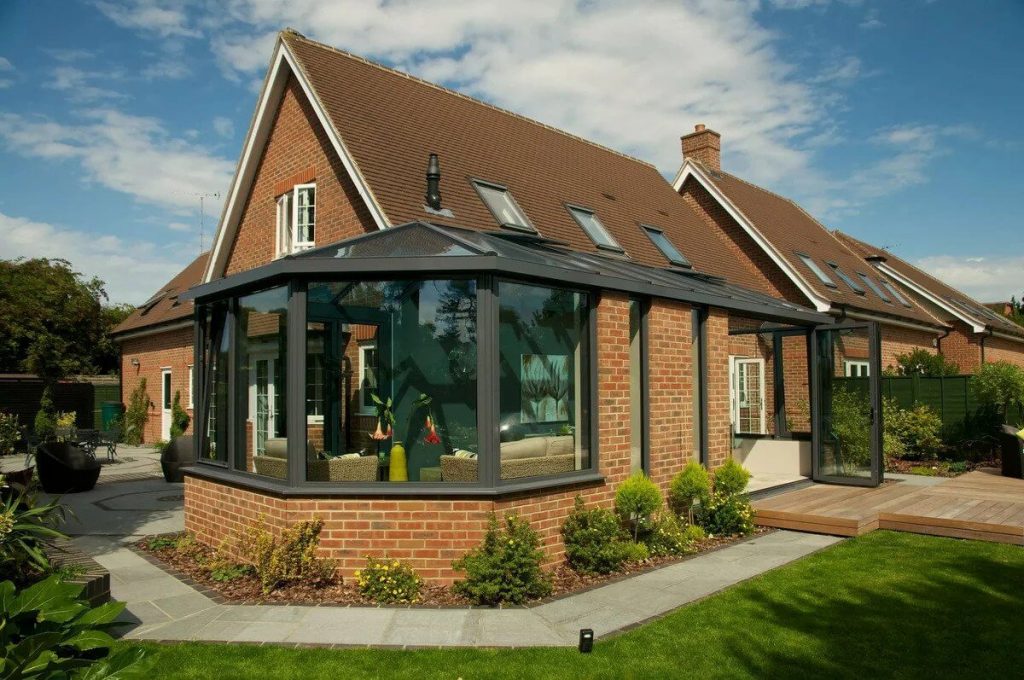 If you don't like the transparent glass box extension idea, look at this one. This is a Conservatory style single-storey extension that specially create to provide a second living room. The owners of this fantastic Berkshire residence requested for a traditional aesthetic looking extension with an orangery. So that the new roof will fill with sunlight and ventilation.
The Pilkington Activ Blue glasses use in windows, and the doors are bi-folded that opens up in the deck and garden area. If you want to construct a similar design, it would cost you around £54,000, including optional planning, materials, design, construction, and installation.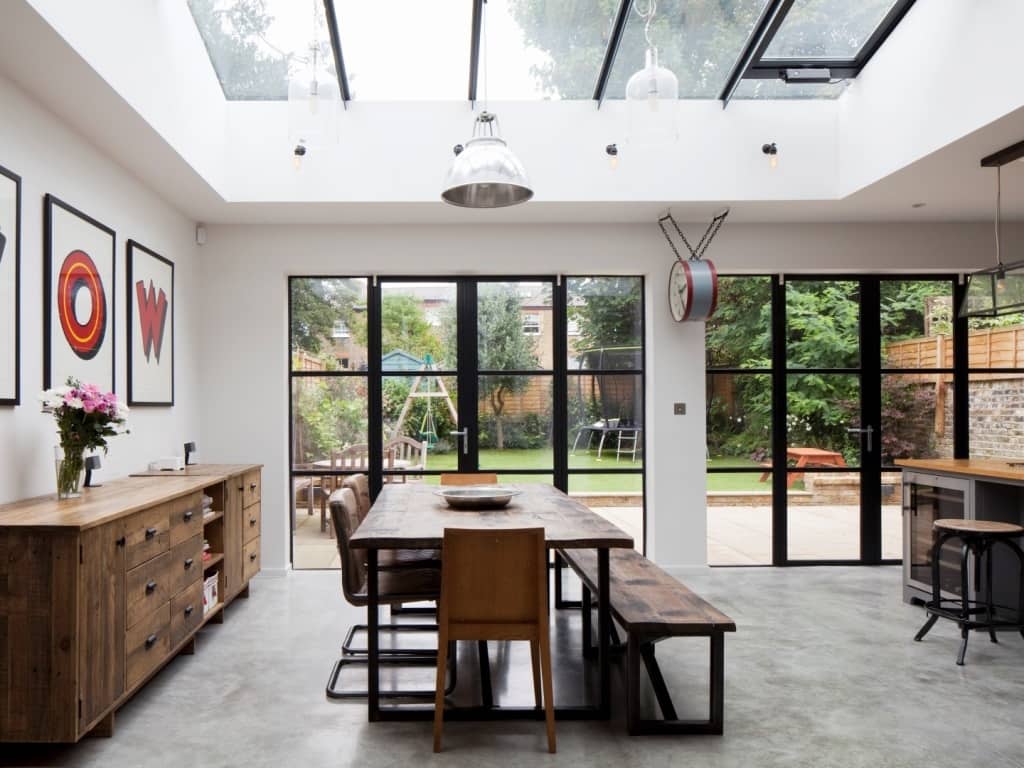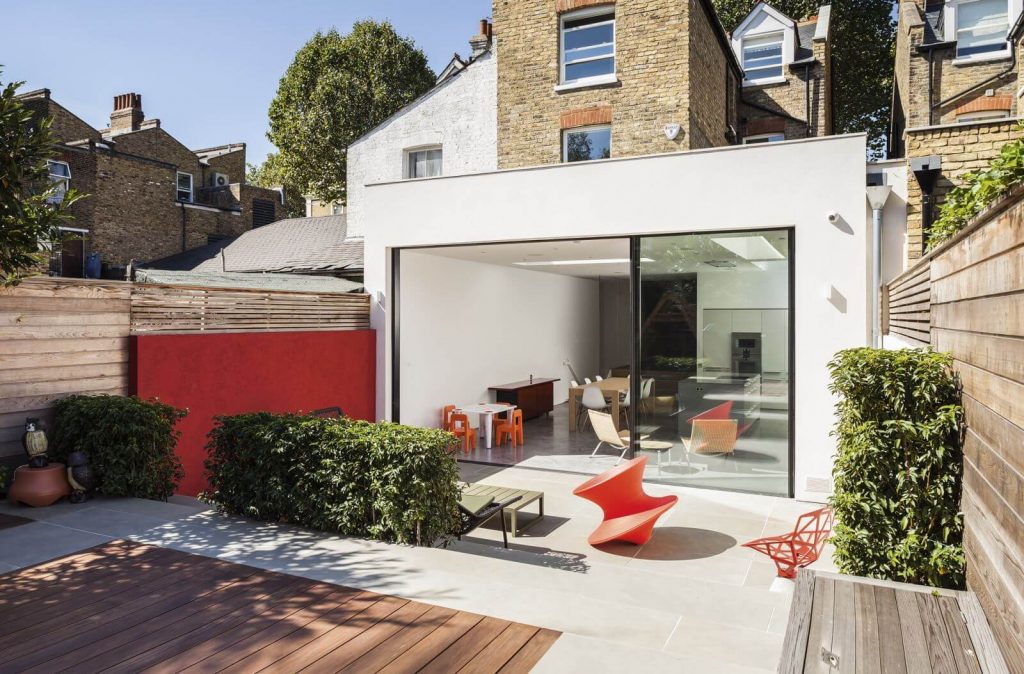 All in One
Luxurious glass box or the traditional open single-storey extension, which one is your favourite? We pick all these ideas while considering the design rules and budget. Always check the Permitted Development rights or your local building codes before you start your construction. All these single-storey extension ideas are pocket friendly and also completes in 4 months to 12 months.
Extensions are the best idea to increase space in the existing house. You can select between various styles, designs, and materials and construct your dream single-storey extension as per your requirements.