Central Park Tower: an Under-Construction Supertall Residential Building
Imagine living on the top floor of a skyscraper building. How would you feel if we add to your imagination that this is not an ordinary building but the tallest building in the world?Wouldn't that be a fascinating and heart-touching experience? You can make this dream of yours come true! To know-how, keep on reading. Let's central park tower.
Central Park Tower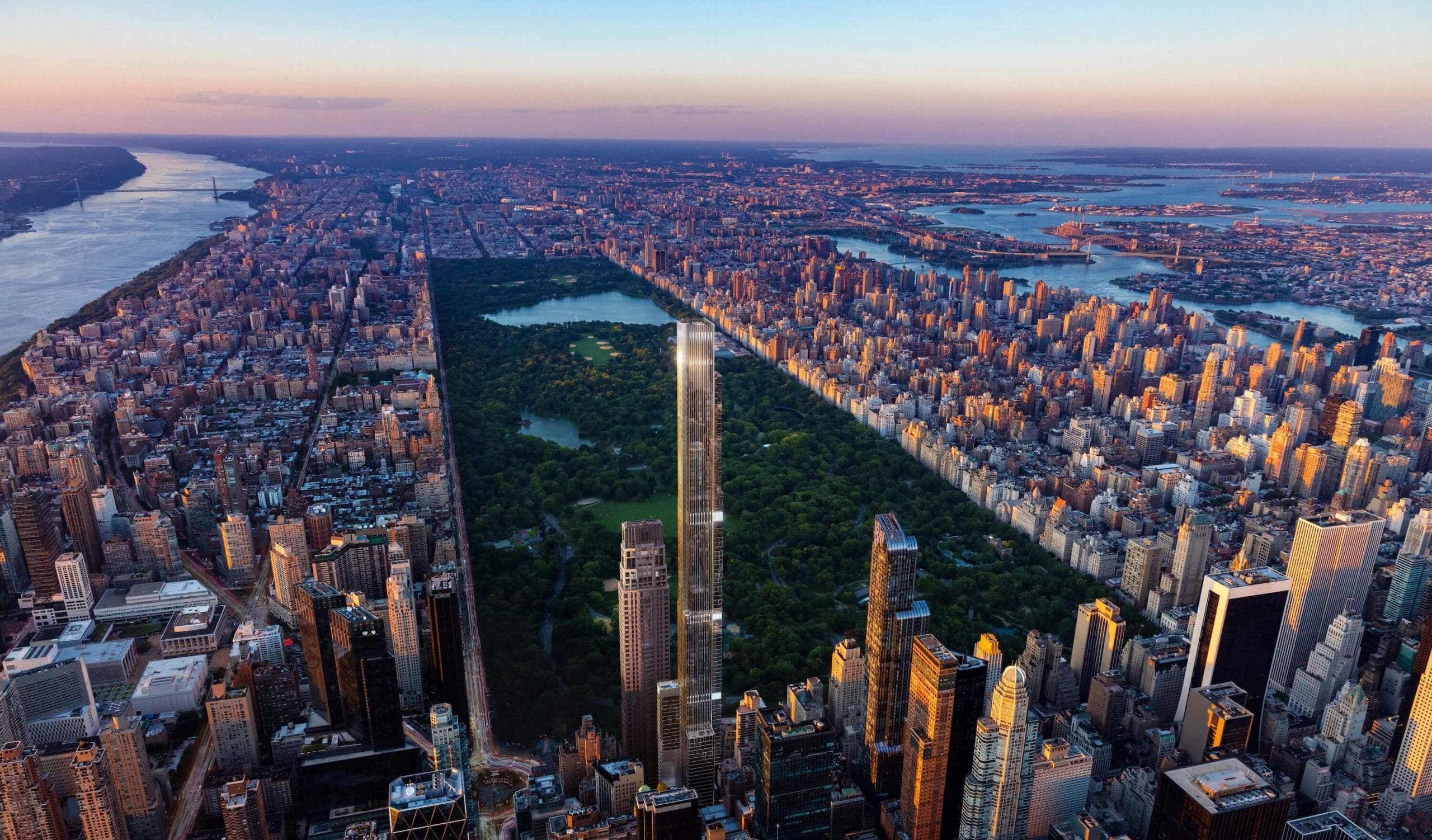 Source: architecturaldigest.com
Architect: Adrian Smith + Gordon Gill (AS+GG)
Location: 225 west 57th street, new york, NY
Height: 1,550 feet (472 meters)
Expected Completion: Late 2021
Recently, photographer Paul Clemence has captured some beautiful photos of the Central Park Tower, which is located in New York. You might be wondering what is so special about this structure?
Central Park Tower is not a regular residential sky-high building that you can see in every other street of New York City or other parts of the world; it's the tallest residential building in the world.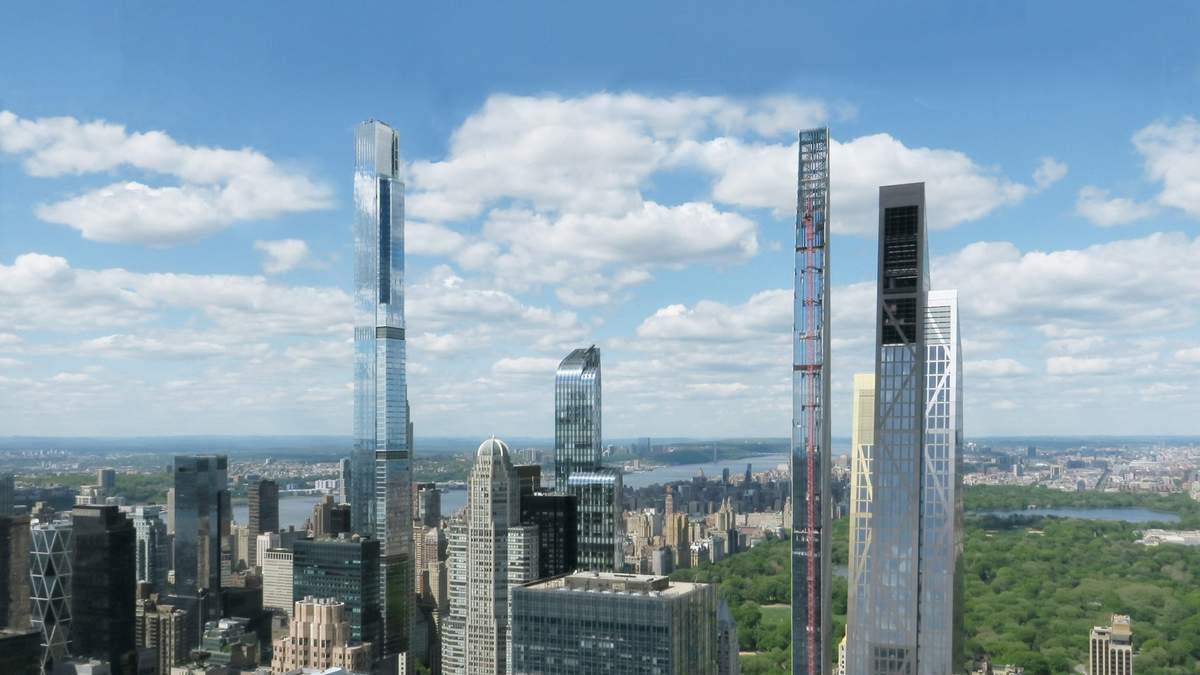 Source: house.24tv.ua
Designed by Adrian Smith + Gordon Gill architecture, the total height of this structure will be 1,550 feet (472 meters). The same firm's other mind-blowing construction, Jeddah Tower in Saudi Arabia, is also currently under construction.
The tower developer was Extell Development Company and Shanghai Municipal Investment Group, whereas the interior designs were done by Rottet studio. Can you guess the total construction cost of this tower? The total estimated and construction cost of Central Park Tower is around $3 billion.        
Architecture Of Central Park Tower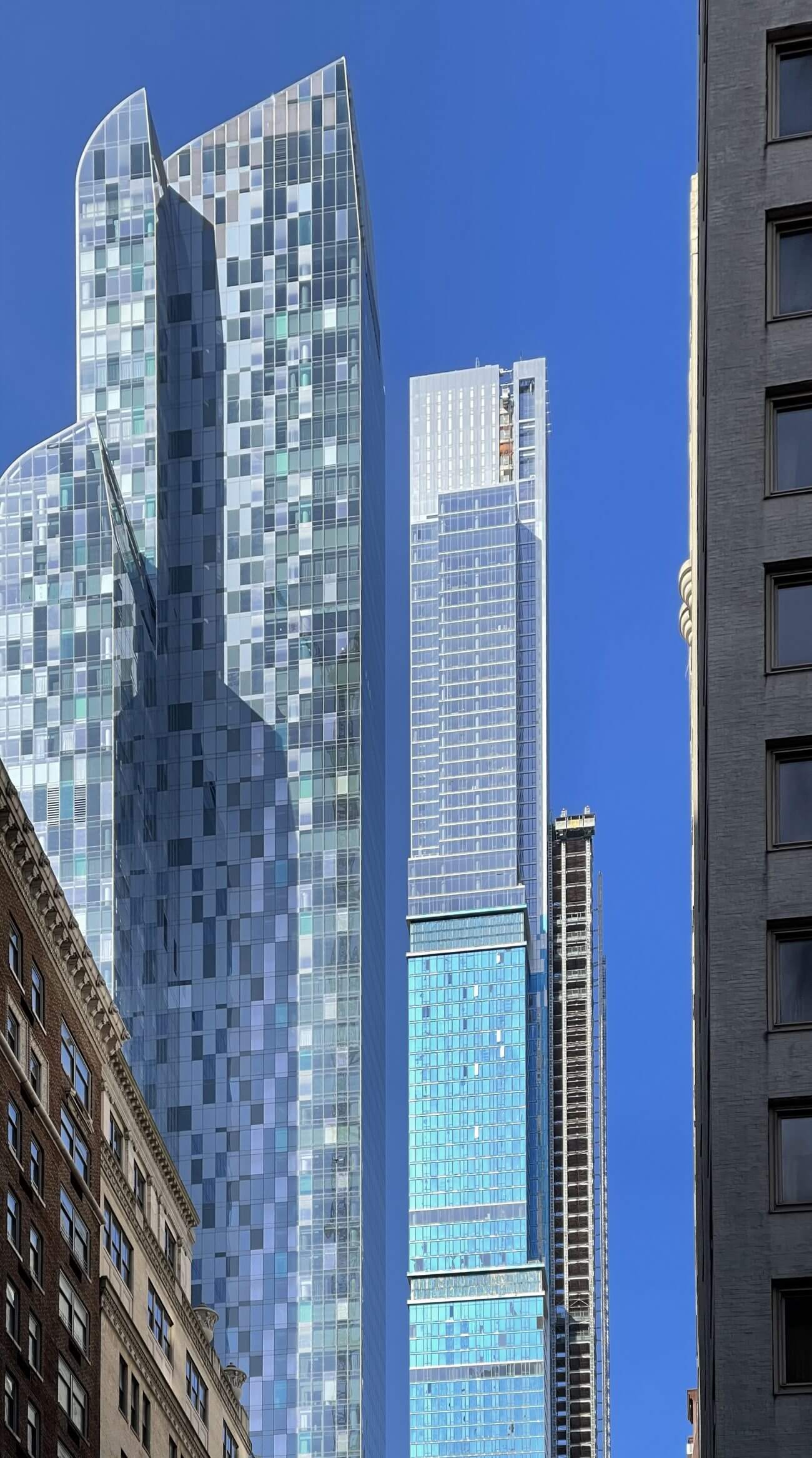 Source: newyorkyimby.com
The initial plans of this supertall skyscraper were unveiled in late 2018, and it was topping out in 2019, and it's estimated to complete in late 2021. Located at the central park at 225 west 57th street, the Central Park Tower will be the second tallest building in the United States and in the western hemisphere. 
Located at the Billionaires' Row on 57th Street in Midtown Manhattan, the Central Park Tower is also known as the Nordstrom Tower. With 131 storeys, this supertall skyscraper currently ranks as the 13th tallest building in the world.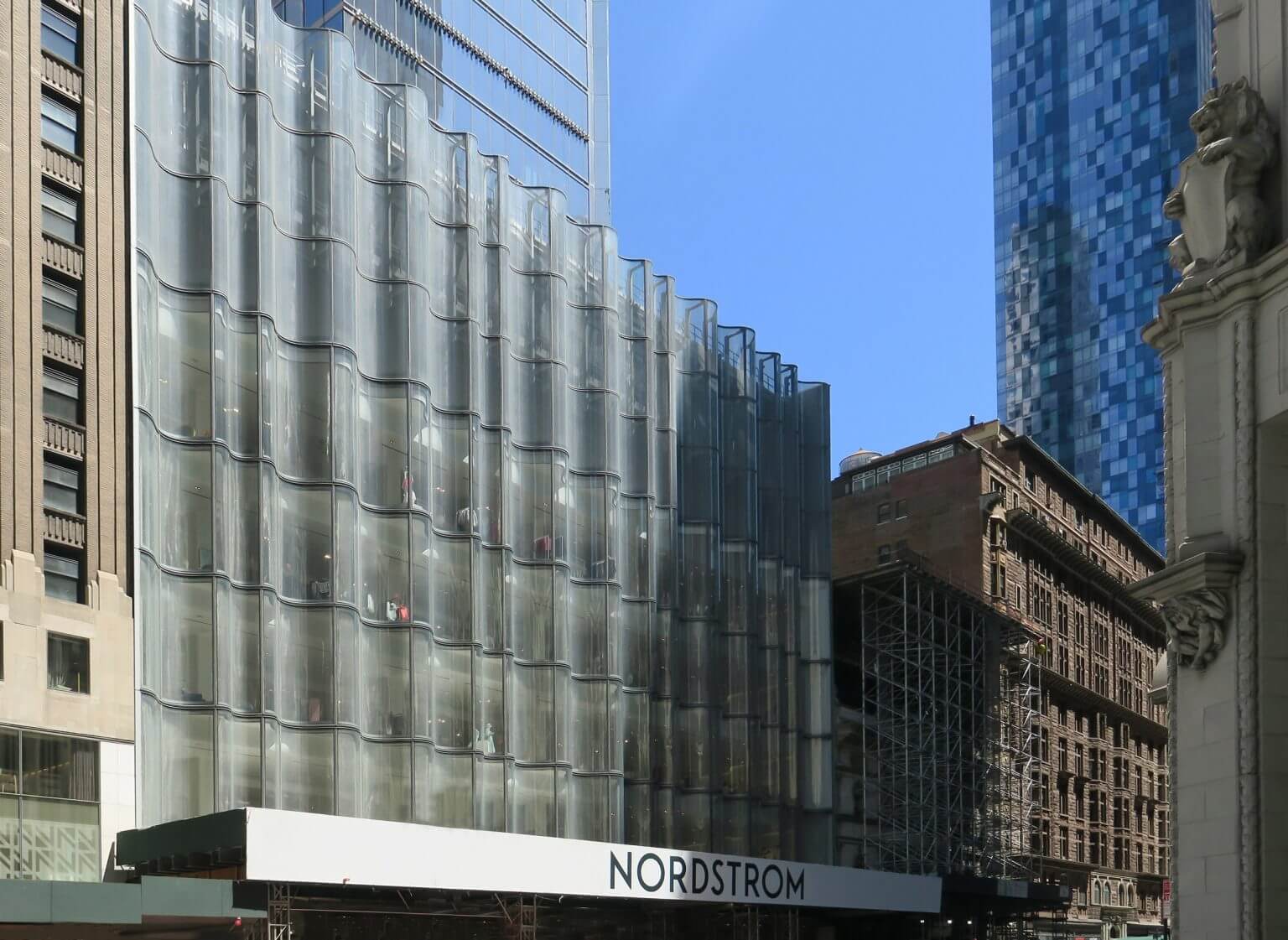 Source: dezeen.com
The first Nordstrom store in New York City with a 285,000-square-foot area is also situated on the lowest floors of the building. The 7-story flagship store will also feature a rippling glazed façade, allowing natural light to illuminate the Rottet Studio-designed interior.
There is a cantilever above the Art Students League of New York's building at 215 West 57th Street on the eastern portion of the tower. It provides breathtaking views to the Central Park residents.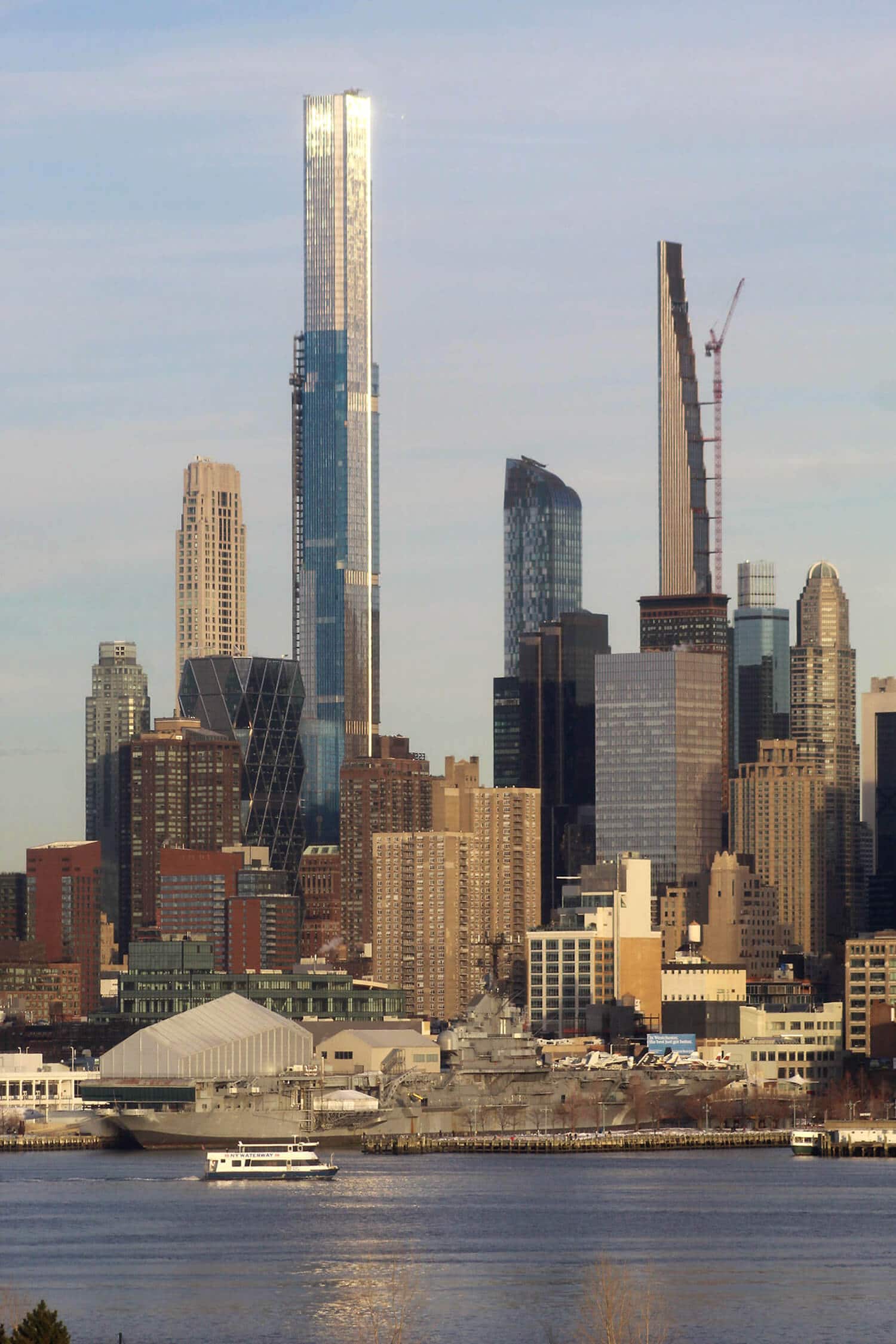 Source: newyorkyimby.com  
Luxurious Residences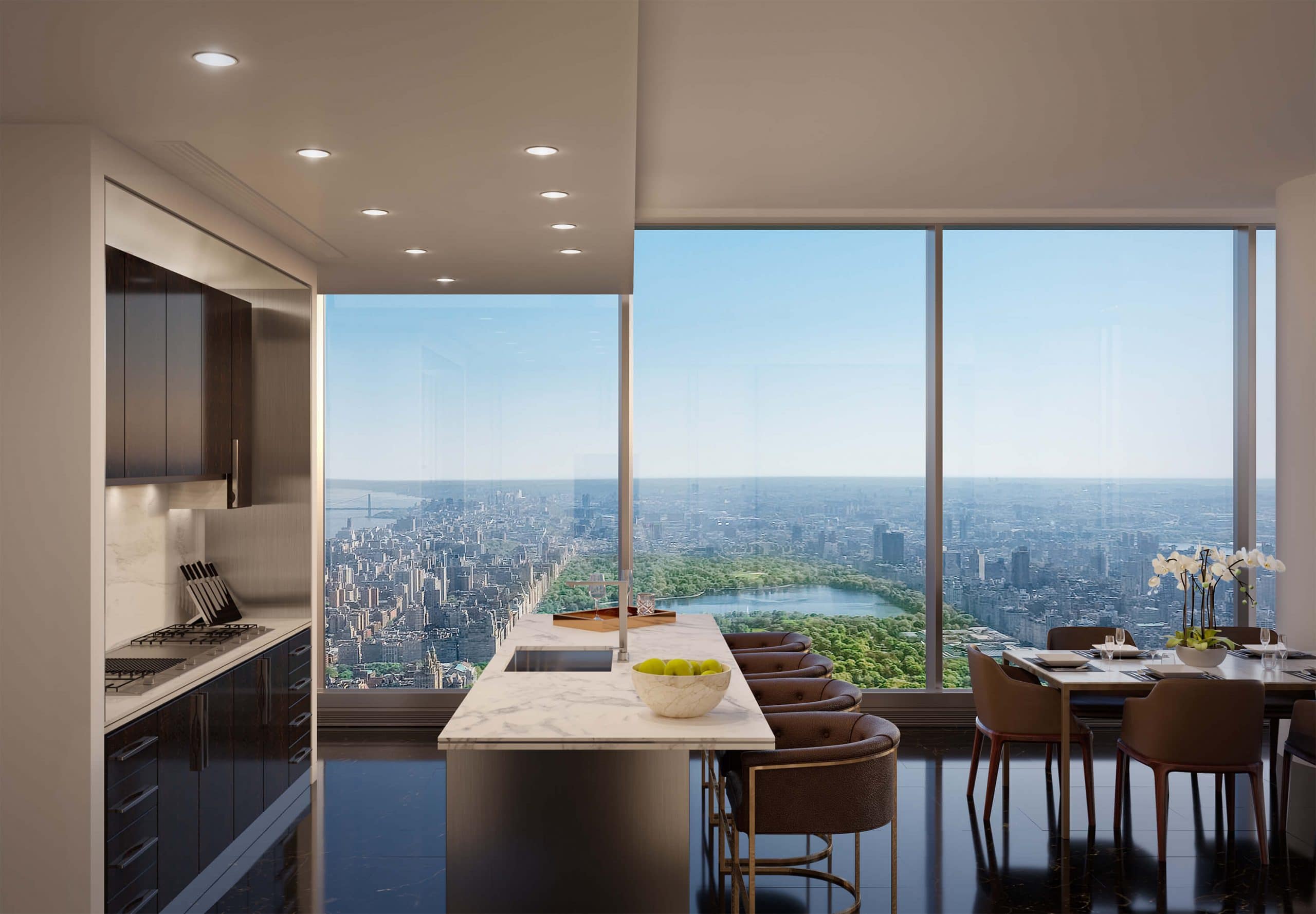 Source: perchwell.com
The second part of the tower or the residential portion of the tower contains 179 condominiums, and they all are arranged from the 32nd floor upwards. You can see in Clemence's photographs that these residences are covered with reflective glass and steel facades.
The project features ultra-luxury condominium residences or units with 50,000 square feet of luxury services and amenities. 
You'll be surprised to know that some of its apartments have eight bedrooms and over 17,500 square feet (1,626 square meters) of floor space.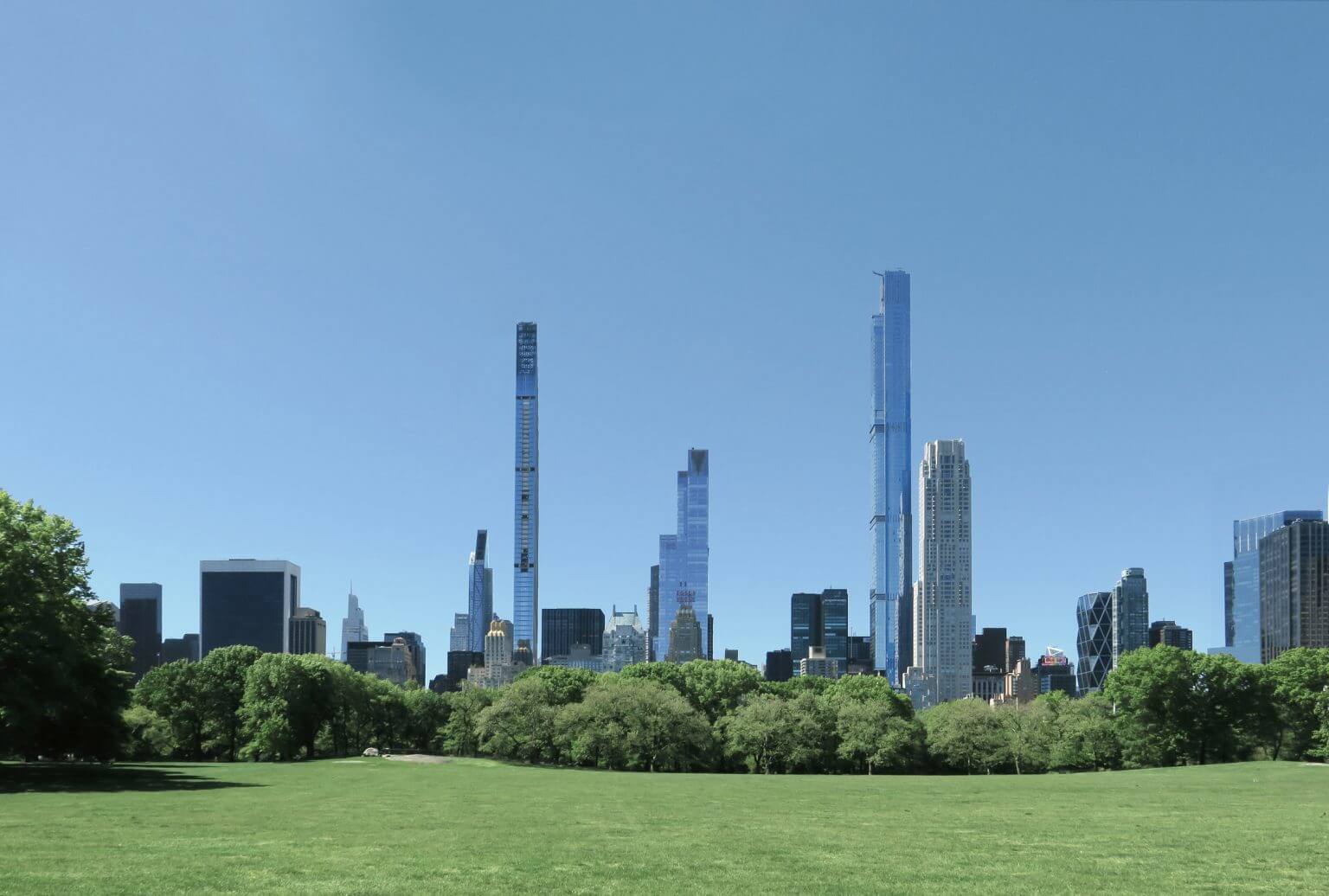 Source: dezeen.com
Wait, there is more! The residents also get a 15,000-square-foot terrace, indoor and outdoor pools, a playground, and a fitness center on the 100th floor.  
Some apartments have palatial interiors which are specially designed by Texas firm Rottet Studio. These stately units will have double-height ceilings and other fancy facilities such as access to a private members club, swimming pools, a cigar bar, and a grand ballroom.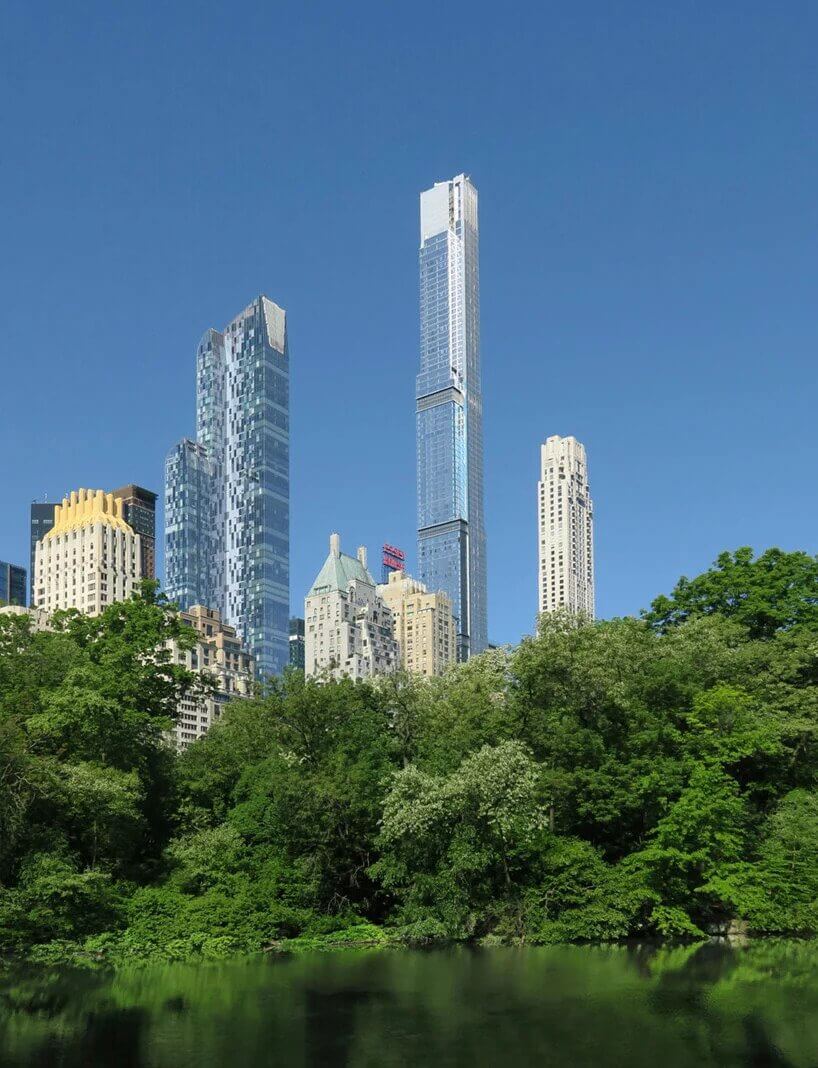 Source: designboom.com
Gary Barnett, the founder and chairman of Extell Development Company, said, "Now that closings have commenced, residents will be able to experience the outstanding quality and unique lifestyle that is offered at Central Park Tower."
He further added, " With first-class products and exceptional pricing that speaks to today's market, Central Park Tower is the very best you can buy in Central Park. There is truly no other building like it."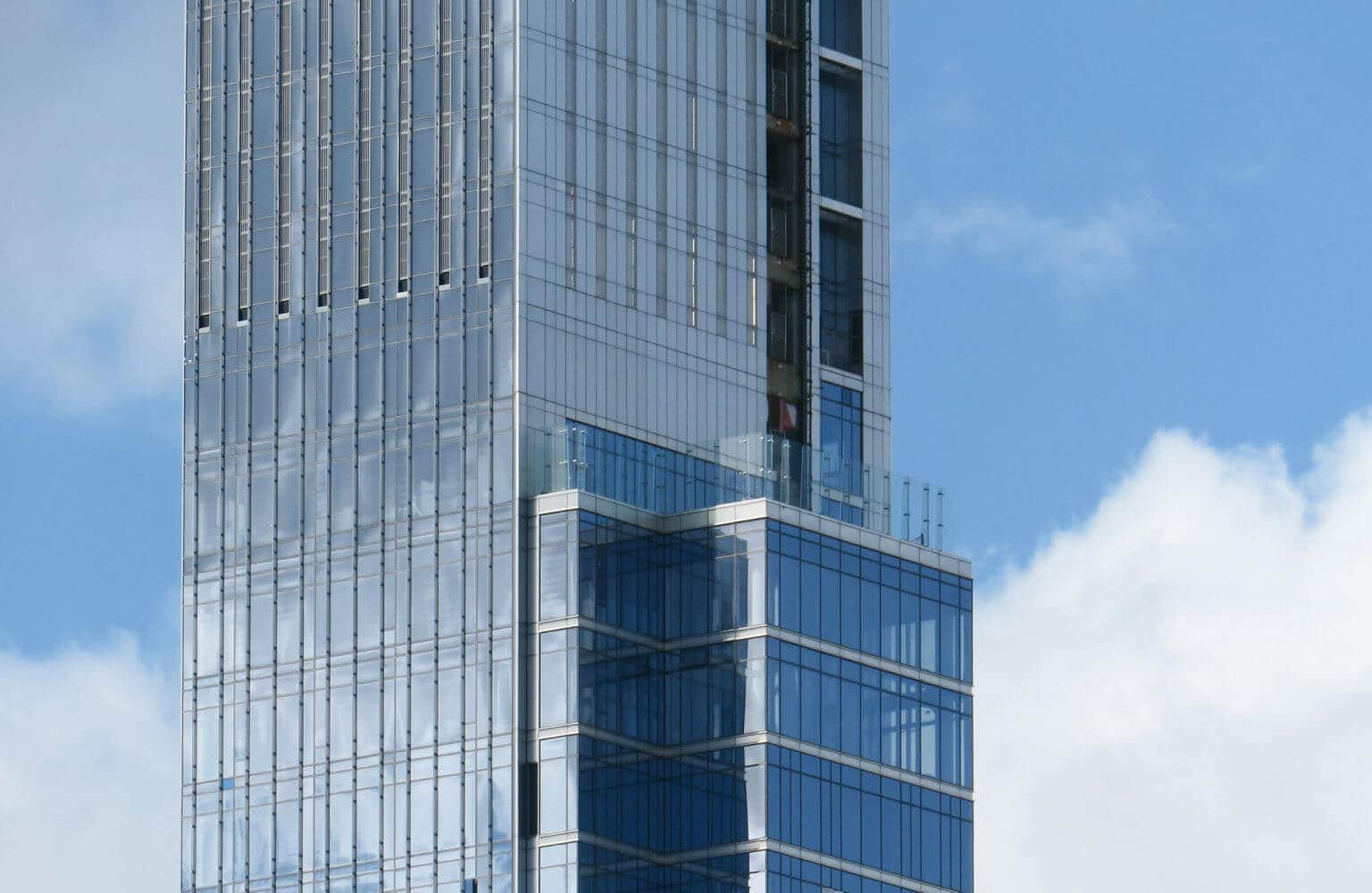 Source: dezeen.com
Also Read: Rendezvous House: A Modern Private Residence in Teton Village, US!
Sumptuous Neighborhood & Amenities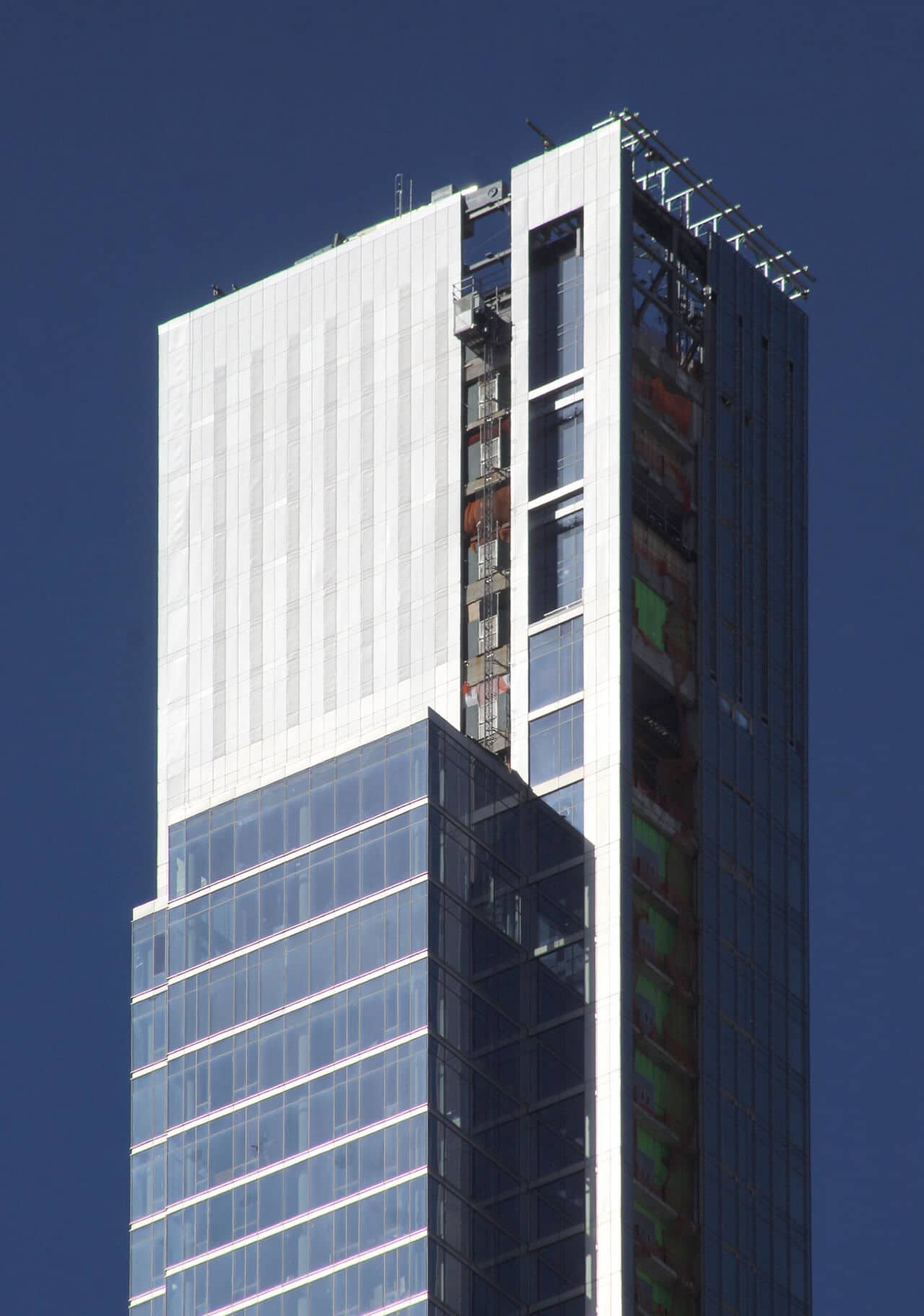 Source: newyorkyimby.com
Your counting may end, but the facilities and amenities of this tower will never end. Not only inside the tower but also the exteriors and neighborhood are full of amazements and surprises.
The tower is around 300 feet above street level, and it has a bridge that offers park views for all north-facing apartments. As we have already told you that along with its residential programming, Central Park Tower will also host a hotel and a Nordstrom department store at the base of the tower. So residents can enjoy delicious meals whenever they want.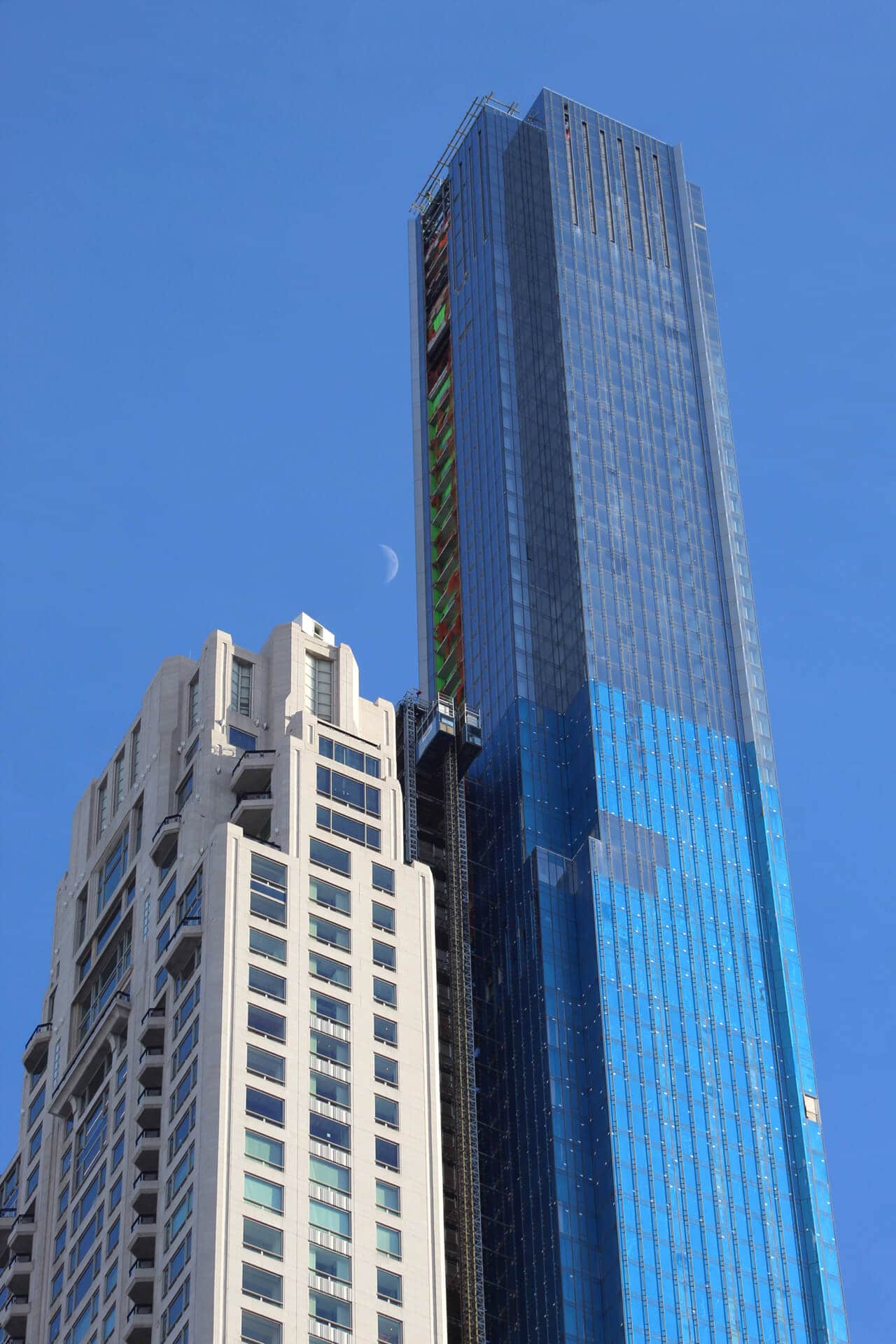 Source: newyorkyimby.com
Clemence beautifully captures the store's wavy translucent facade and manikins arranged in the windows in his pictures. The tower is built explicitly on Billionaire's Row because it has the most expensive apartment buildings cropping up along the southern edge of Central Park.
Want to know more about the tallest structures around the world? If yes, then click on the link and read about the Top 10 Most Iconic Tallest Statues in The World, Insanely Tallest Bridges In The World.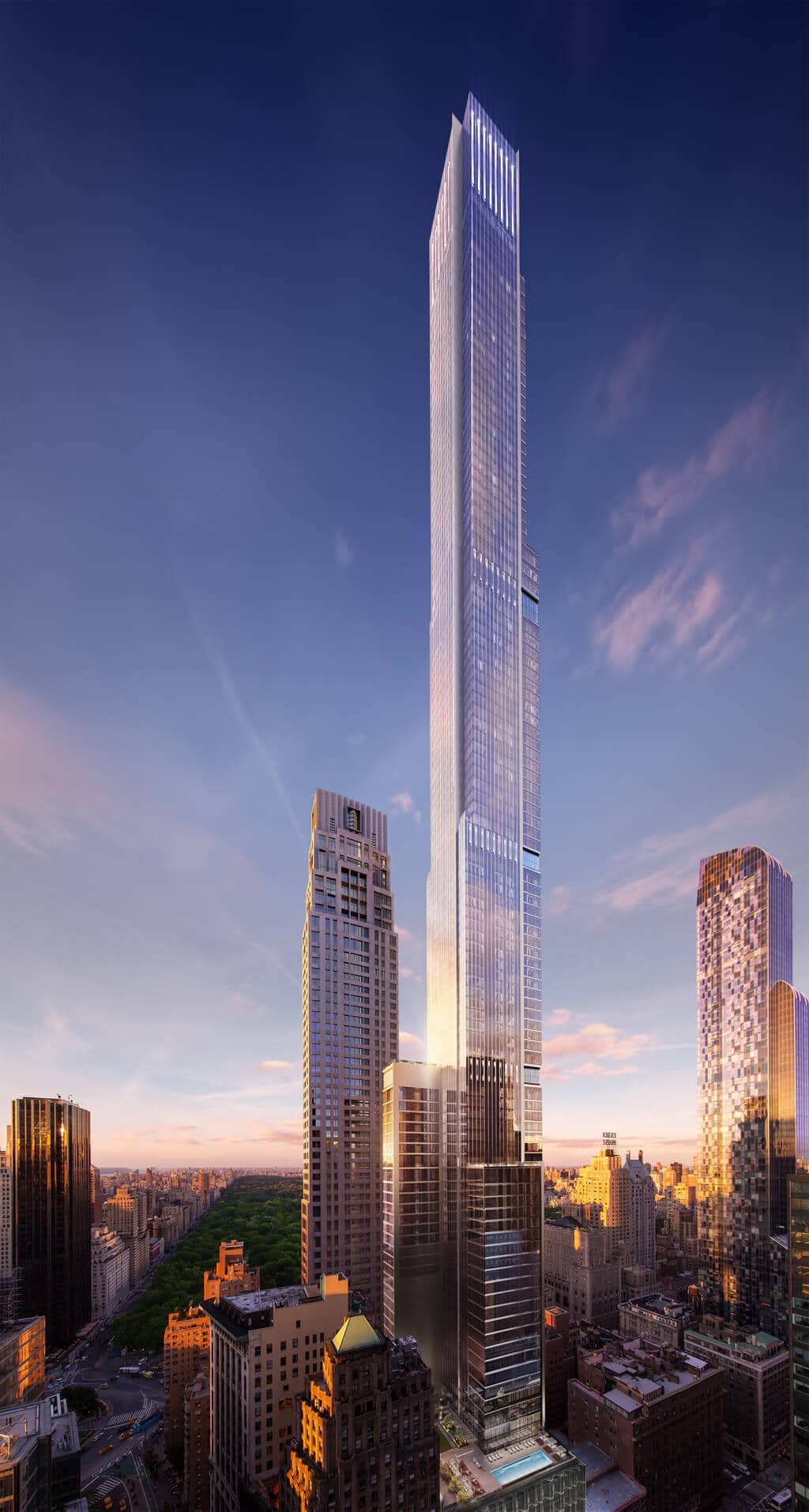 Source: adsttc.com
The Bottom Line
When completed, Central Park Tower will be the world's tallest residential building. It sits exactly in proximity to SHoP's super-slender tower at 111 West 57th Street, which is currently under construction. 
So, this is all about the Central Park Tower, designed by Adrian Smith + Gordon Gill (AS+GG). I hope you liked this blog, and don't forget to share this blog with your family and friends who love to explore bizarre architecture.  
If you want to know more about unique and unusual buildings and constructions in the United States, read our previous blogs on Black Villa in Harriman State Park, Rendezvous House in Teton Village, and Healdsburg House in California. 
For more interior & exterior decoration ideas and tips, keep visiting Architecturesideas.
For daily updates, follow us on our Instagram page @architectures_idea.