12 Interior Design Ideas for Custom Homes
Is there anything more fun than designing your own custom home? You are essentially building a home from scratch, from crafting your dream kitchen to renovating your master bedroom. Every room can be decorated with the theme, style, and accessories that you love. The interior design possibilities in custom homes are simply boundless.
Building your custom home is a huge endeavor, so many people use custom home builders to allocate the work. These professionals will take care of the manual labor and construction work on your behalf. This allows you, the homeowner, to solely focus on the interior design. 
If you are looking for design inspiration, here are some ideas to implement in your custom home:
1. Décor Theme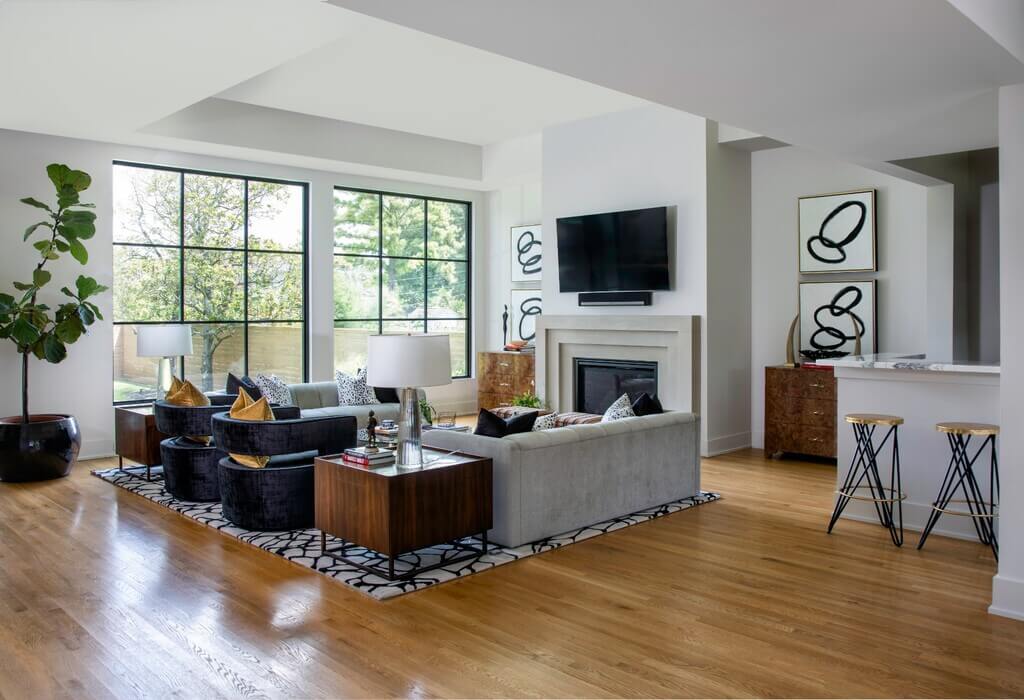 Source: frankelbuildinggroup.com
There are dozens of interior design themes for custom homes. Choose from modern-contemporary, minimalist, or a luxury theme. Or you may prefer a rustic, farmhouse, and eco-friendly vibe. You don't need to settle on the exact details, but an overarching principle can guide you through decorating the property.
2. Local Brands
Connect with local brands. See if there's a way to blend in locally-made furniture or to hang meaningful local décor, whether that's from local artists or photographs of local landmarks. Search out items that represent your community and your personal identity. The last thing you want with a custom home is a cookie-cutter property.
3. Eco-Friendly Expression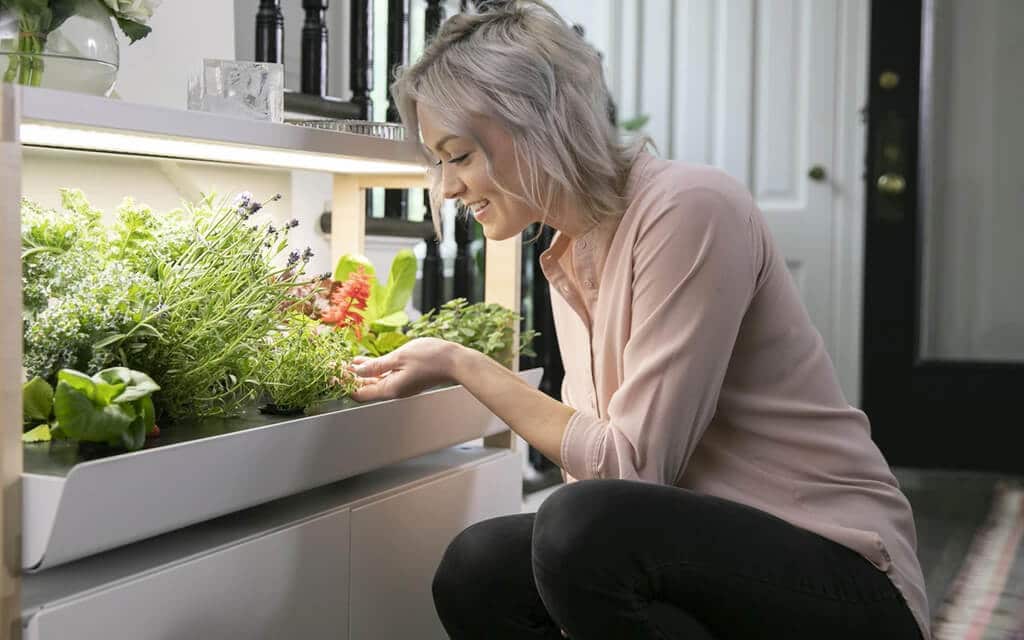 Source: dlmag.com
Eco-friendly expression is a popular design idea for custom homes. Try to incorporate some form of natural materials into your home's design. This could involve using wood or stone somewhere in your home construction, or by possibly crafting an indoor garden. An effort to have a green design goes a long way in keeping your home cute, trendy, and welcoming.
4. Flooring Type
Even in a custom home, space is limited. The type of flooring you put in a home is up to you, but remember it serves both a function and also interacts with your décor theme. Some homeowners may opt for an area rug to cover a certain square footage.
This will help to designate common areas. It also remedies the drawbacks of hard floors, such as having a fluffy rug beside the master bed to comfortably set your toes on after a night's rest.
5. Work-From-Home Office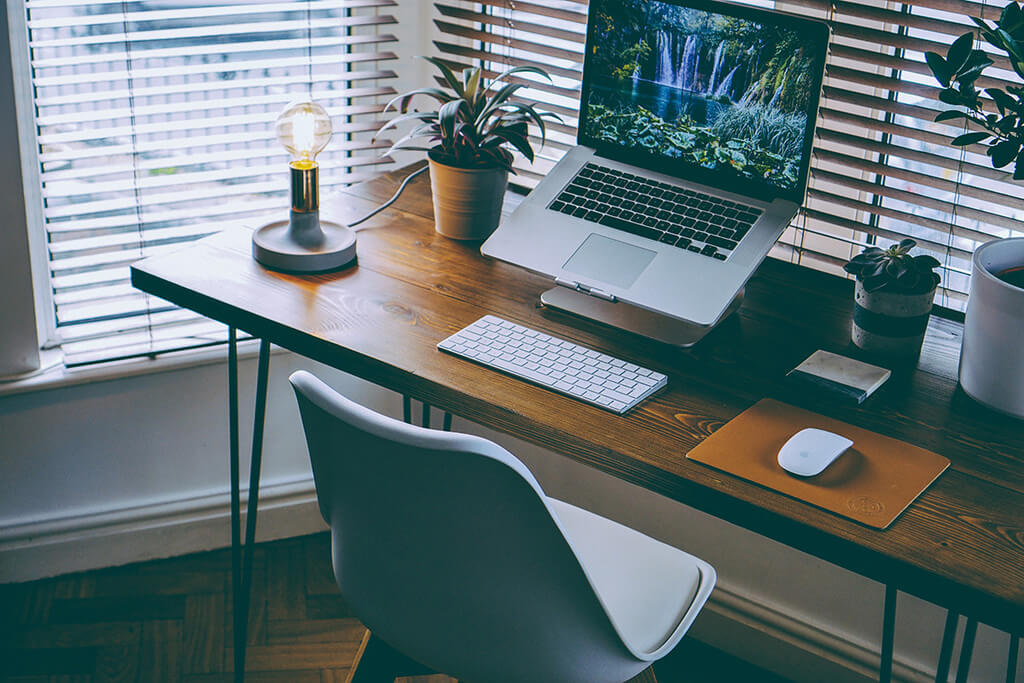 Source: synium.co.uk
With more people working remotely today than ever before, it doesn't hurt to have a work-from-home office at the ready complete with all the bells and whistles. A relatively new custom home trademark, an executive-style office can add a lot of resale value to your property as well. This office is also great for the numerous entrepreneurs with side hustles going on.
6. Privacy of a Master Bedroom
Open-concept is a fine style for a dining room, kitchen, and living room. In a custom home, most homeowners will want a master bedroom to be fairly private. This has to be considered in the context of the layout. You may also want a bathroom attached as well. Bedrooms don't come with much of a rulebook, allowing you to personalize it in many ways.
7. Doors and Windows
Your door and windows are underrated décor opportunities. How you dress a window, for example, can say a lot about what type of home you have. The type of door you choose also impacts perception. You can opt to go fairly standard with these choices to save on cost. Alternatively, choose something that speaks to you and the theme you've decided on for your custom home.
8. Maximize Your Kitchen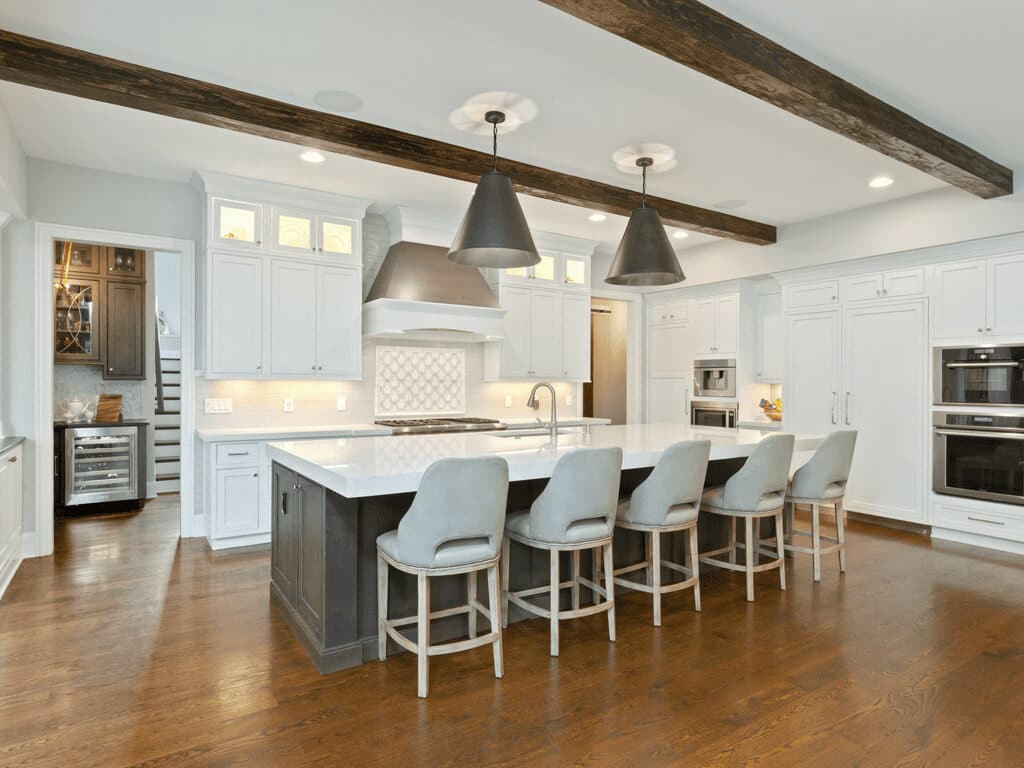 Source: hensleyhomes.com
It's also the one room other than the bathroom where redesigning it after the fact isn't really a possibility. Ensure you have enough countertop space, enough storage, and have a nice kitchen island with some seating around it. As much as your dining room is, a kitchen is a gathering space for family and friends. 
9. Enjoy the View
Don't just focus on inside your custom home. Your lot may have some unique features or topography to look at. Consider how to feature that. Floor-to-ceiling windows and/or facing a living room out towards beautiful scenery can add a nice focal point. If you're planning an outdoor deck, this may also be something to consider in mapping out what rooms go where.
Also Read: Incredible Minecraft Interior Design Ideas – 15 Brilliant Inspirations to Build Your Dream Home!!
10. Lighting Your Rooms
Lights are divided into two categories – general, necessary light to see what you're doing, and then accent lighting. Accent lighting is to highlight the architecture or features in a room or surrounding your property. Add to this the wide array of fixtures, lamps, and outlets. There are many possibilities to choose from here in how to light your custom home.
11. Wallpaper a Single Wall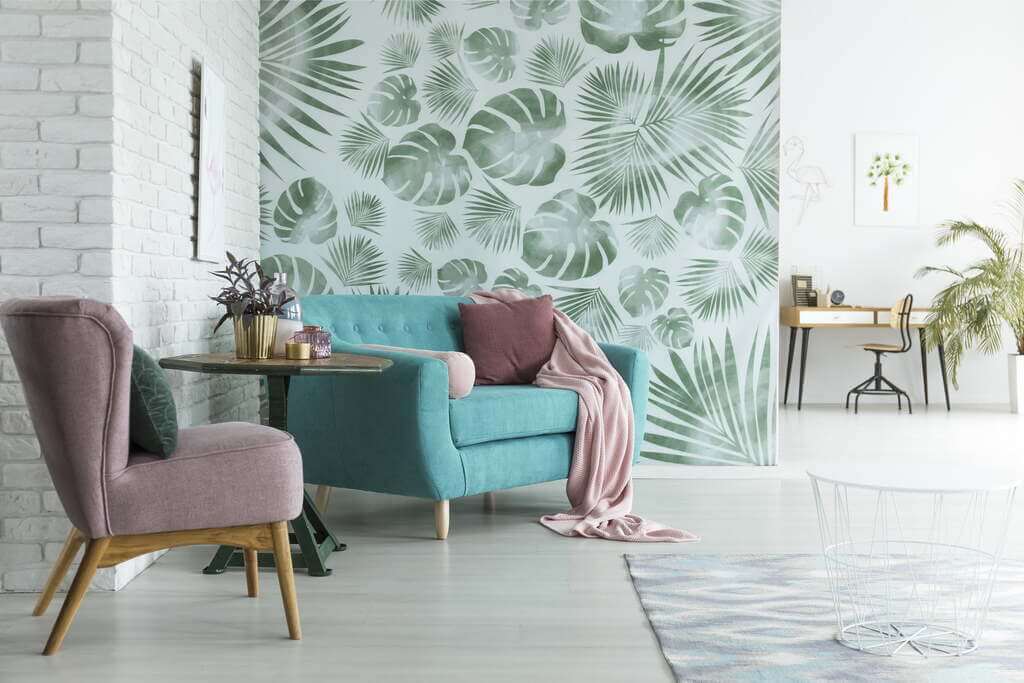 Source: dtcn.com
Custom homes can be filled with lots of luxury items, unique décor, and top-quality furniture but sometimes, it's a simple color or pattern that has the biggest impact on a room's tone. In large spaces like living rooms, you can create a unique atmosphere by wallpapering a single wall. If wallpaper isn't your style, try a mural or custom artwork.
12. Plan for the Future
The ultimate home for you in your 20s isn't going to be the same as what you will want for your dream home in your 50s. Tastes change and need change. People have families, causing priorities to migrate. Though you may not be able to predict your future, give some thought to what it looks like. If growing your family is a possibility, you need the bedrooms and space to do that in, as an example.