How to Design a Basement Living Room Remodel
Do you find you're short on space in your home? Do you love the neighborhood and the house itself and don't want to have to move just to get more space? If that's the case, a basement remodel could be the perfect solution. Transforming your basement into a spectacular and fully-functional living room could provide all the space you need and make your home feel brand new. 
Let's take a look at some tips and advice if you're thinking about designing a basement living room remodel. Also, remember the fact that there is absolutely no reason why you should not look online for inspiration. You can find some on blogs, websites, and even social networks like Reddit. 
Set a Budget and Expectations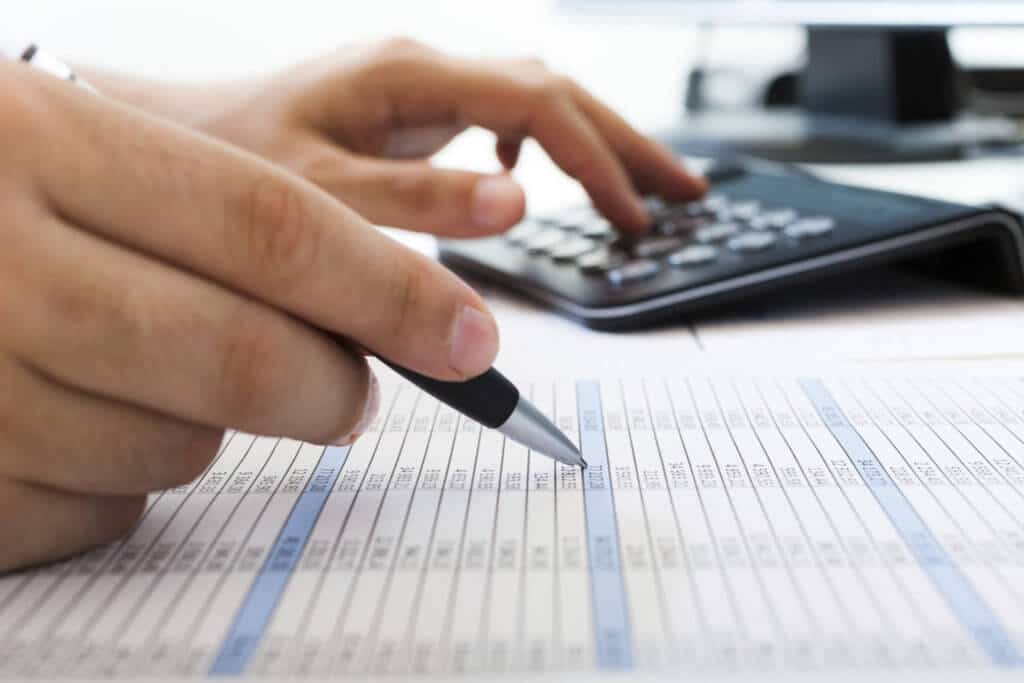 Source: squarespace-cdn.com
No matter what the renovation project is, it's always wise to start by setting a budget and expectations. What is a price you are comfortable with, and how strict are you with the budget? From there you can then take the budget and set realistic expectations. Some homeowners can find it helpful to create a priority list, ensuring that their top priorities will be included in the budget that way.
In terms of what the expectations can be, this can include creating a large seating area, creating an open floor-plan, creating more natural light, creating a casual environment, and so forth. 
It is very important to never neglect the space that is available, for you. This is going to automatically dictate what is possible and what is not. It will also make it easier for some types of floor plans to be set up than others. 
Speak to a Professional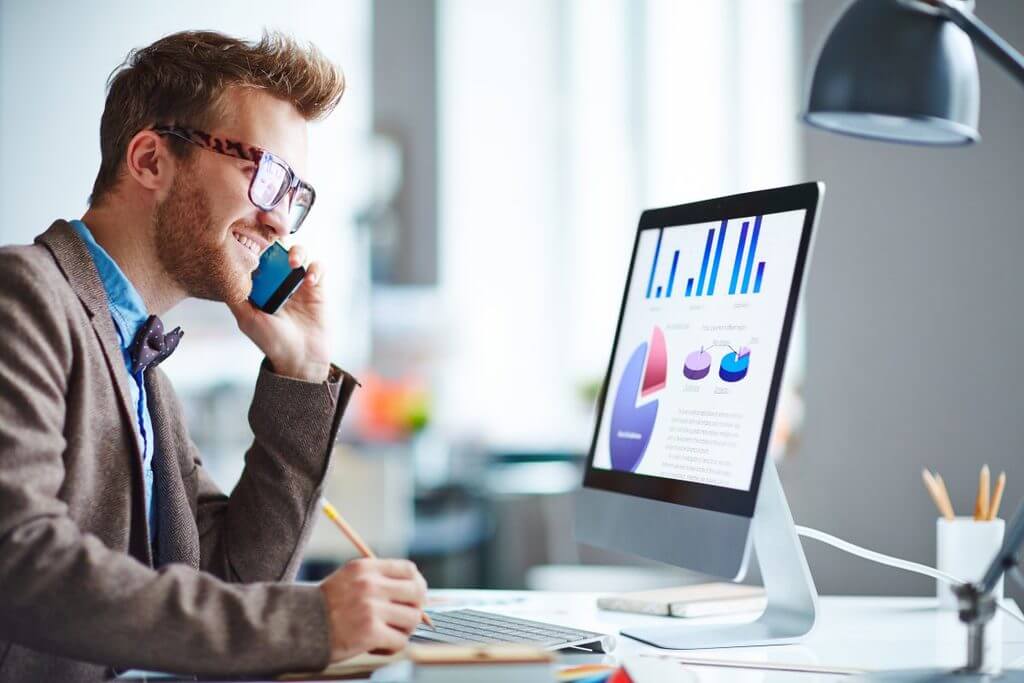 Source: talkroute.com
The next step can be to speak to a professional remodeler with experience with basements specifically. Not only can they work with you on the design to ensure it's what you had in mind, but then they can execute the renovations for you so that you're not dealing with the stress and work yourself. As this NOVA home remodeling firm points out, a professionally finished basement remodel will ensure that it flows with the rest of your home and works with the aesthetic that you've laid out.
Let's not forget that professionals have the inside scoop on what layouts work best, the design features worth incorporating, the best materials to use, how to maximize space, and so forth. 
Also, there is one huge advantage in arranging a specialist in the fact that he/she already has access to a huge network of contractors and specialist that can be contacted. To put it as simple as possible, the truth is that when you work with a professional, there is a really good possibility you are going to be able to save money, regardless of what you want to do with your basement. 
Consider How It Will Flow with the Rest of the Home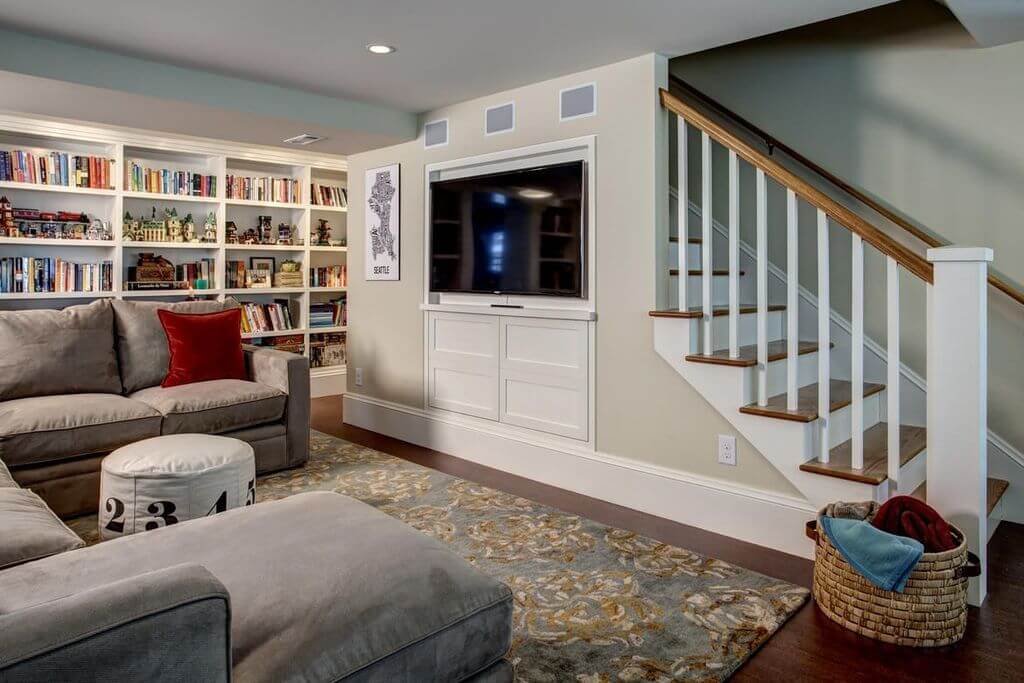 Source: pinimg.com
Even though the basement is a separate level of your home, you still want to create flow. You want to be sure space isn't too jarring from a design standpoint. You can create flow by choosing a color palette from the main floor, using a similar design style, incorporating similar décor, and the same style of furniture. 
Now that's not to say it has to be exactly like the main floor; you just want it to seem cohesive and of the same tone.
Also Read: Awesome Basement Design Ideas
How Do You Plan to Use the Space?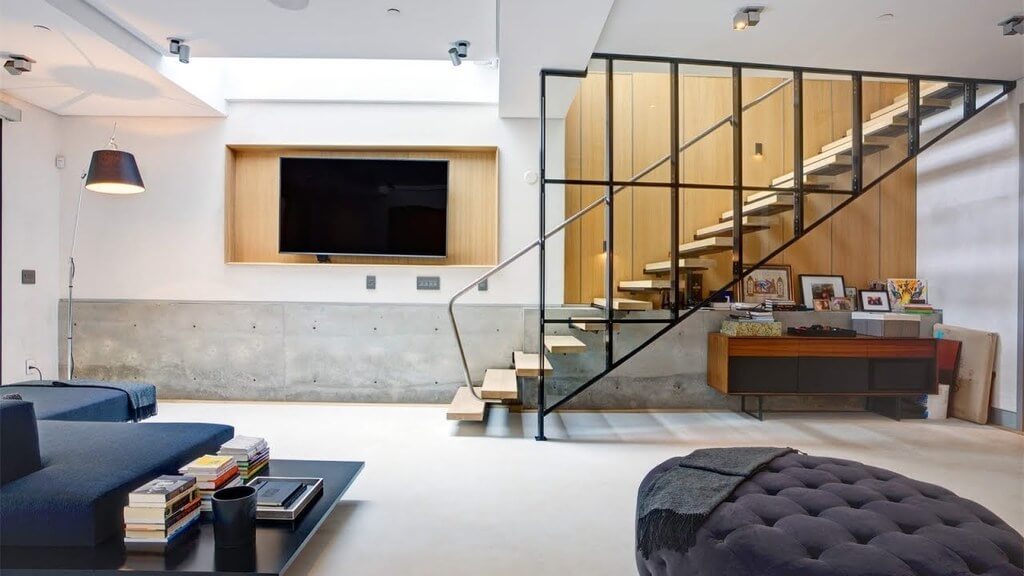 Source: ytimg.com
Finally, you want to consider how you plan to use the space. Will it be for entertaining guests, is this meant to be a place where the kids can go play and hang out with friends, is it going to act as a study and office space for you when working from home, there are all kinds of ways you may use the space. The answer will help to determine not just the floorplan you choose but all your design choices.
As a very simple example, let us say the area will mainly be a home office. In this case, your lighting choices are going to be a lot different than when you want to create a man cave that is filled with the latest technology in video gaming. 
Get That Extra Space You're After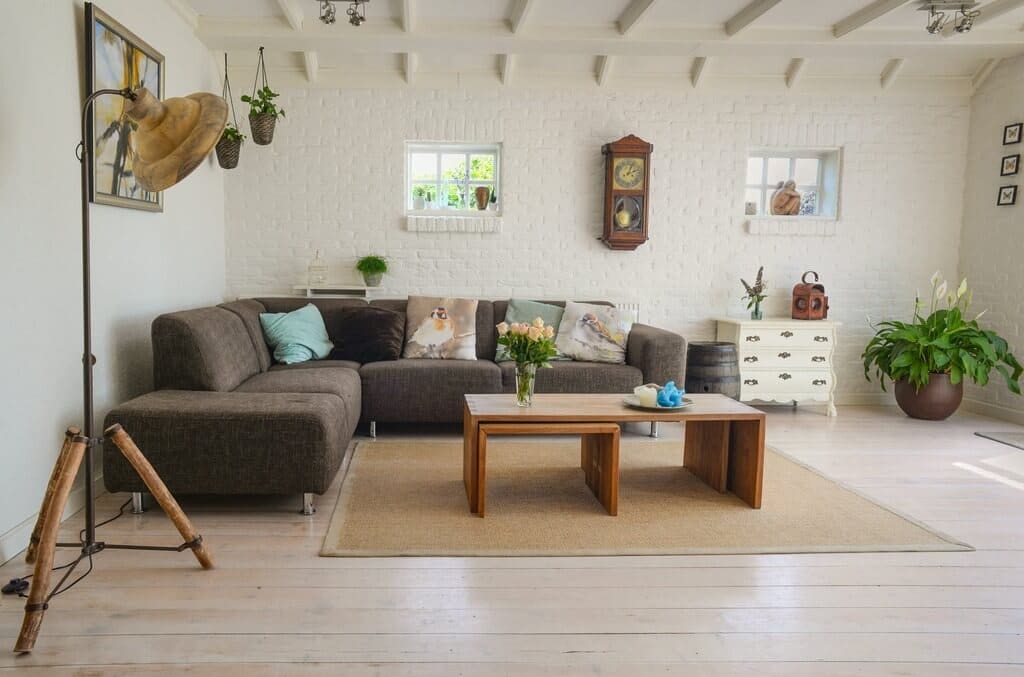 Source: wp.com
Finishing your basement and transforming it into a living room is an excellent way to create more useable space in your home, and really change how you use the space. The entire value of your home is going to be increased and you can end up with your own little corner of heaven if you know what you are doing.