How to Design the Ideal Bedroom for Sleep
When designing a bedroom, most homeowners tend to focus more on elements that meet their needs when awake. But the bedroom is also the place where you sleep and rejuvenate – a very important life function. Therefore, it's important to create a calming environment that enables sleep in your bedroom. So, how do you design the ideal bedroom for sleep? From picking soothing color palettes to mounting blackout custom drapes, we share some helpful tips with you.
Invest in a High-Quality Mattress
When you lie on your bed, how do you feel? Do you feel comfy enough to sleep? Do you feel well-rested or more like you ran the mill all through the night when you wake up? The quality of your mattress can make a big difference between having a good night's rest and a very bad one. So, when was the last time you changed your mattress? 
Ideally, you should replace your mattress every seven to ten years but you have to listen to your body during this timeframe. If you wake up with back aches and uncomfortable feelings, it may be time to change your mattress. Without a doubt, the mattress is the most crucial element for a great night's sleep. 
When choosing a mattress, you should consider your sleeping style, support level, and size. Try to choose a customized mattress that suits your need. A plush or firm mattress with a pillow top is a great idea. You can also consider a mattress designed with foams and coils that work in unity to offer support and pressure relief.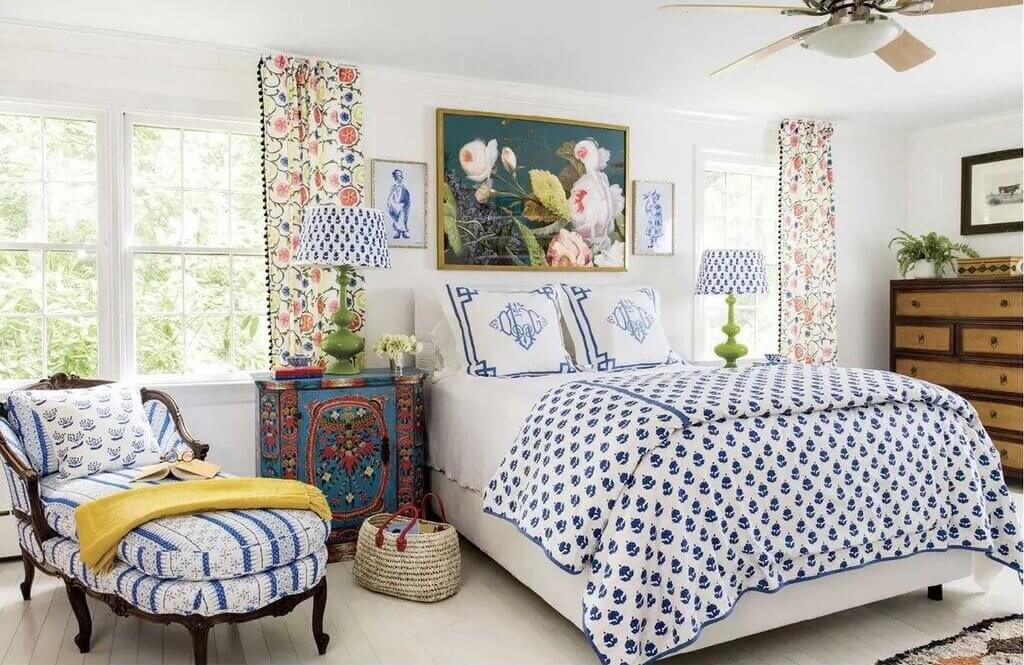 Source: smushcdn.com
Choose Soothing Colors
The color scheme of your bedroom undoubtedly sets the mode for the accents and furniture. However, it also impacts your routine and emotions. Therefore, choose a color scheme that is soothing enough to encourage falling asleep. Now, soothing does not always mean it has to be light. It should depend on your preference. 
Soothing for some people may be a contrasting or moodier color scheme and for others, it may be bright and playful. If you want something versatile and relaxed, consider colors like white or blush. Darker colors like soft black, emerald green, and navy also offer a calming effect and make your room feel cozy.
Choose the Right Linens
Apart from its aesthetic appeal, bedding also contributes significantly to your sleep quality. You have tons of options to explore when it comes to sheets. Take the time to do a bit of research to know what is comfy for your sleep style. According to the Better Sleep Council, the best sleep temperature for the average person is about 149 Fahrenheit. 
Therefore, choose the bedding that delivers the ideal temperature. You should invest in cooling sheets, such as linen or percale, for the warm season and warmer sheets like flannel for the cold season. You should always have a minimum of two sets of clean sheets handy to ensure you have an alternative when the weather changes. 
It is also a good idea to add a quieting tatami mat or rug underfoot of your bed to offer a soft landing pad and prevent your feet from landing on cold floors. This ensures you have cozy feet always.
Use Lighting in Different Layers
Reducing unwanted light in your bedroom will help you sleep faster. So, choose the right window treatments that obscure external light at night. Custom roman shade with blackout lining are excellent for great light control. 
When it comes to lighting inside the room, consider a mix of reading sconces and table lamps to subdue the lights. Chandeliers and flush mounts are also perfect for your bedroom. However, choose bulbs with lower wattages to maintain a relaxed mood. You can also go for lampshades that disperse brightness.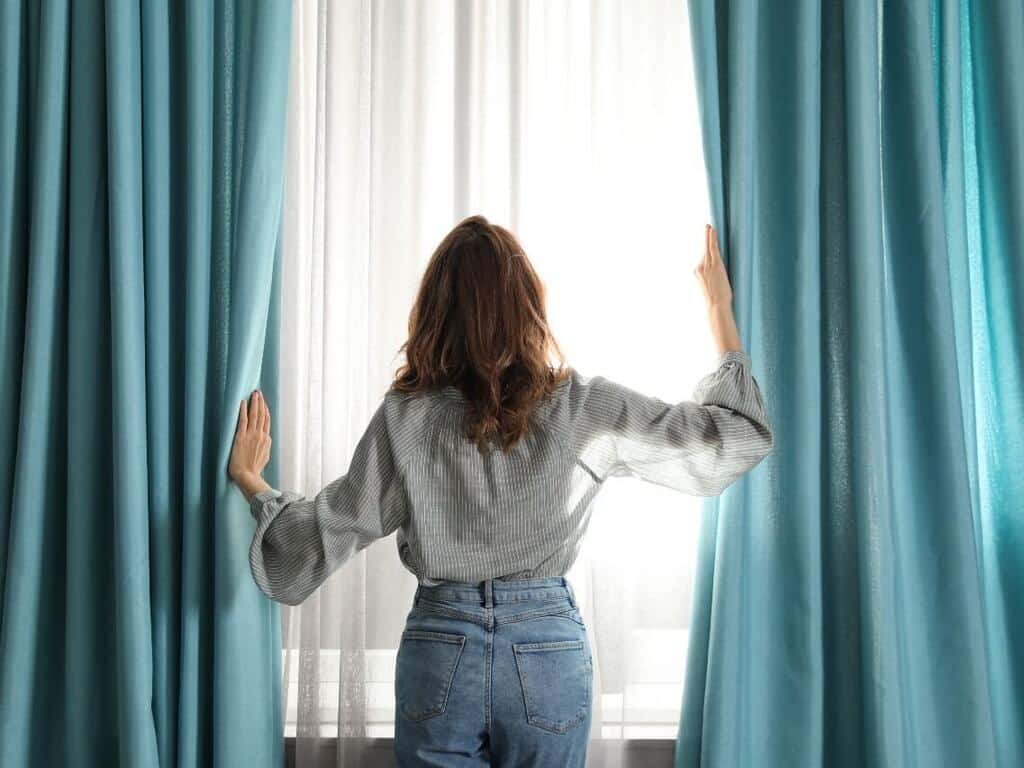 Source: heckhome.com
Declutter as Much as Possible
Clutter can trigger anxiety, which can cause insomnia. So before bedtime, take a few minutes to tidy up your sleeping space. Take out everything that doesn't belong to the bedroom to remove clutter. While it may be a tedious chore, try to make your bed when you wake up. A well-made bed is more enticing to snug into during bedtime.
Also Read: Top 12 Stylish Bedroom Color Scheme Ideas for 2022
Introduce Calming Scents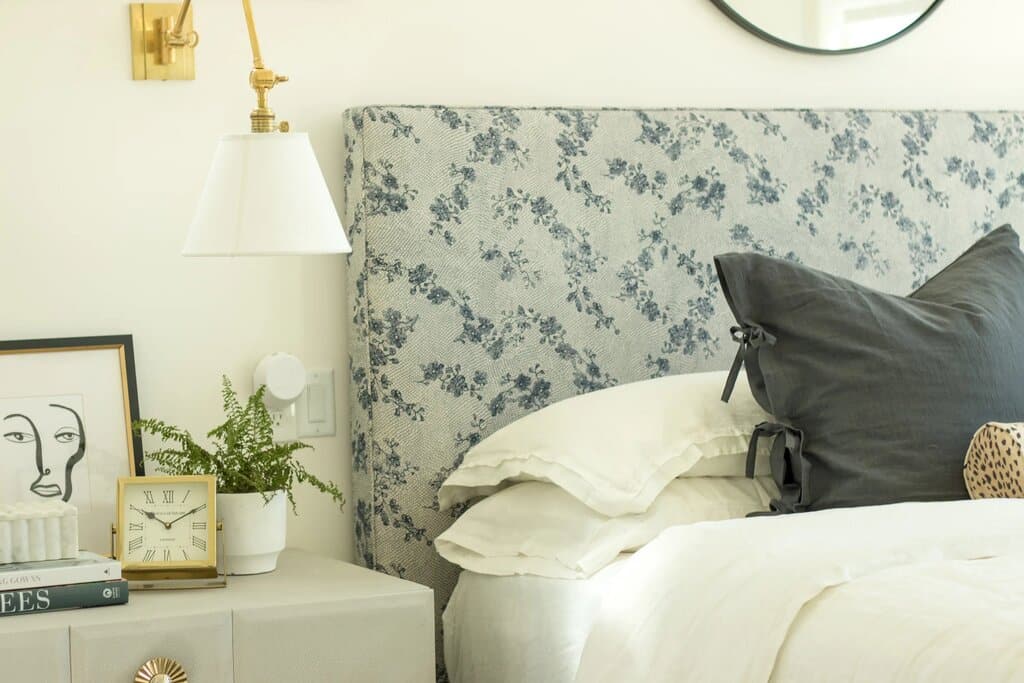 Source: shgcdn.com
Whether from a stylish incense holder, a plush stone diffuser, or a candle, incorporating soothing scents into your bedroom is a great way to relieve anxiety and stress. You can explore different scents, including cedar, lavender, chamomile, or jasmine, and choose the one that soothes you. 
Choose something citrusy and light in summer and something richer in winter. You can also bring in fragrant flowers.  
Last but Not the Least
Banish all screens from your bedroom. Switch off any devices, iPads, TVs, laptops that might emit blue light and distract you. Switch off your phone. 
Keeping these tips in mind will help you create a sleep-friendly environment for a good night sleep and get you feeling refreshed for the day.