Are you thinking of sprucing your home for this spring? Do you want to add a little flair to your living room or den? Are you trying to sell your house, and thinking how you could get a larger bid? Well, adding a gorgeous fireplace may just be the answer you are looking for. Fireplaces are not just going to keep you warm on a chilly night, but also provide a pretty good ambiance. Let us take a look at some of the most popular fireplace designs of 2023, and see if you catch a spark from one.
Frameless Fireplaces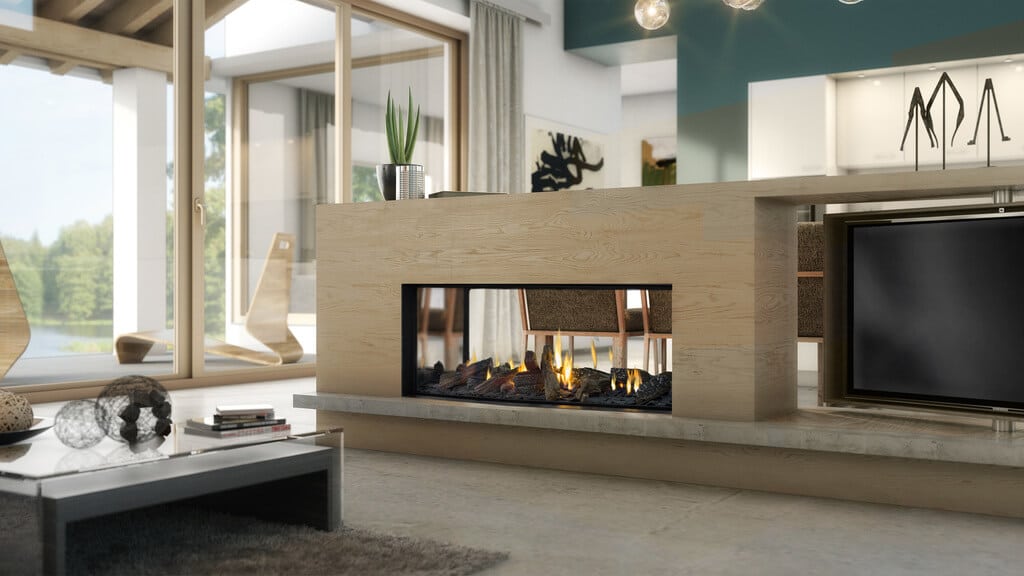 These "back by popular demand" fireplaces were a huge hit, and it is very easy to see why. They are usually surrounded by beautiful marble, stone, or tile giving them a very "clean and trendy look." A single piece or a see-through tunnel is yours to decide.
They are very beautiful, right? Imagine sitting in front of one of these with your friends and family, and more than likely, you will be gazing at this beauty. Highly recommended. Just hanging out by yourself is also perfect for this. You will be the lucky one as you kick back and relax, and more than likely fall asleep.
Versatility (Convertible Fireplaces)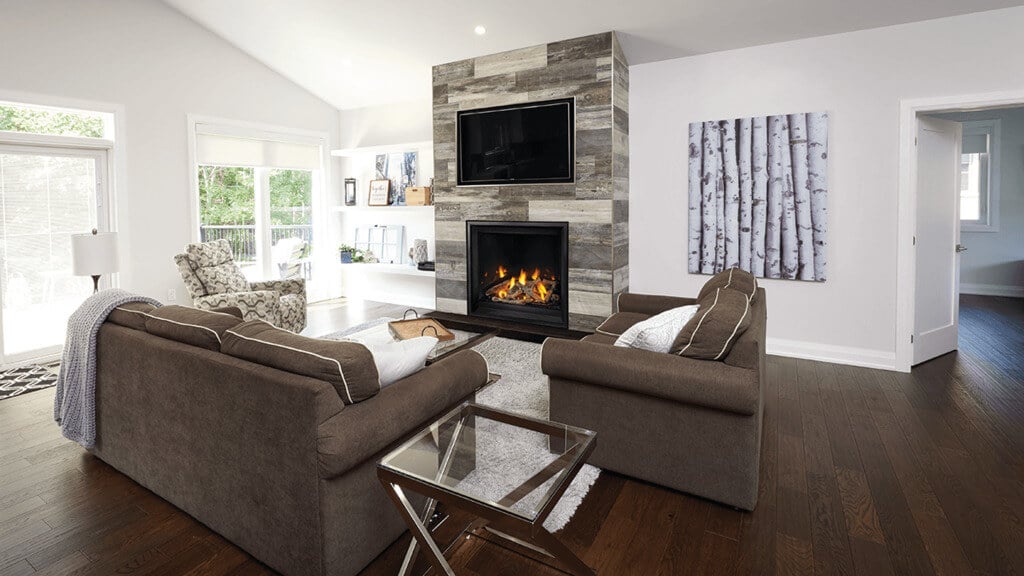 You can easily see why this would make the list! Beautiful enough to hypnotize you and keep you warm and fuzzy at the same time. These are great for people with young children as they provide a sealed gas fireplace. Great for those with pets as well. Highly sought after, these are some of the top sellers.
Whether you are watching a movie or curling up with a great book, this fireplace will set the mood just right. With such an elegant design, why would you ever leave that room?
Architectural Interest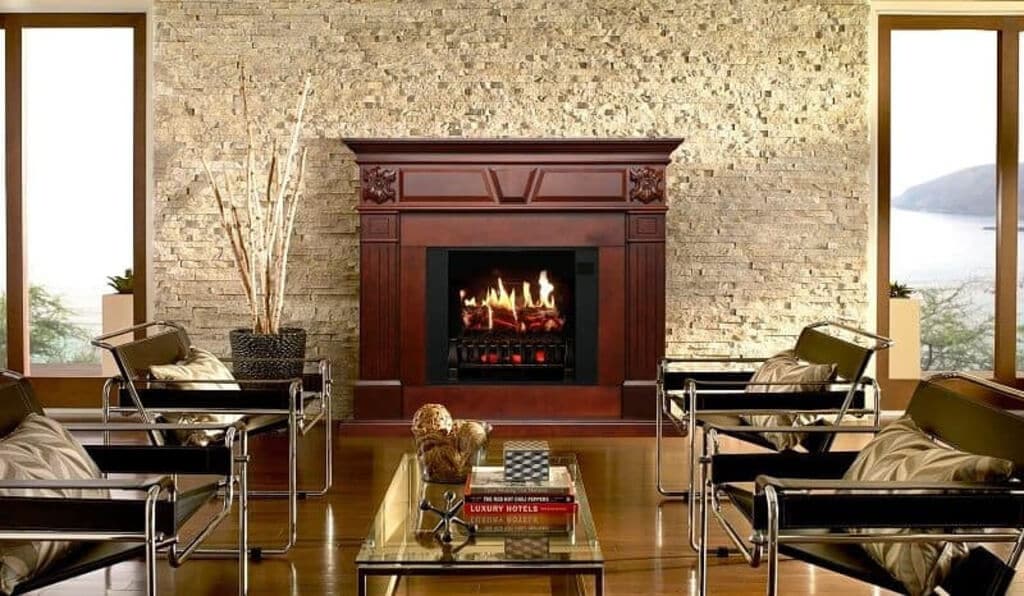 This fireplace screams royalty. The elegant design of stone will pretty much go with any decor you have going. It also offers a closed screen to help give you better peace of mind. With a room set-up like this, you will definitely become the envy of all of those who enter!!! 
Rustic and Refined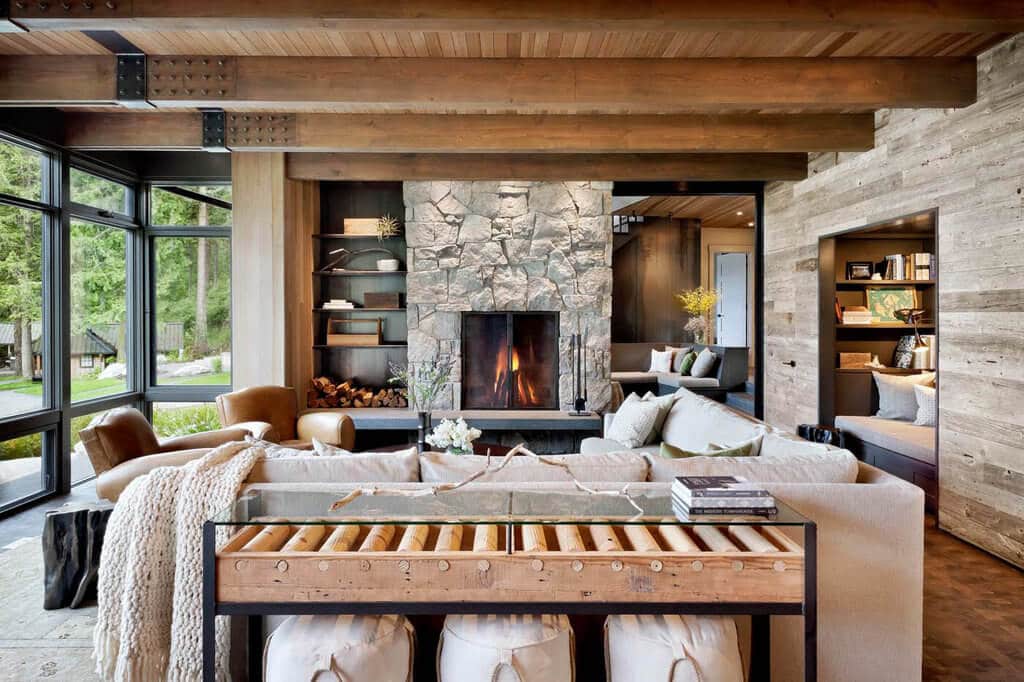 You can never go wrong with these types of very popular fireplaces. The rustic facade basically blooms from hardwood floors, making them extremely popular even after all of these years. They are very eye-catching due to the stones that you can surround them with.
Stones of all shapes, colors, and sizes are recommended to give your fireplace that look that will stand out from those others in the crowd. They vary in size, color, and shape so you should never have a problem picking out your perfect design. You just cannot go wrong with these!!
Gas Fireplaces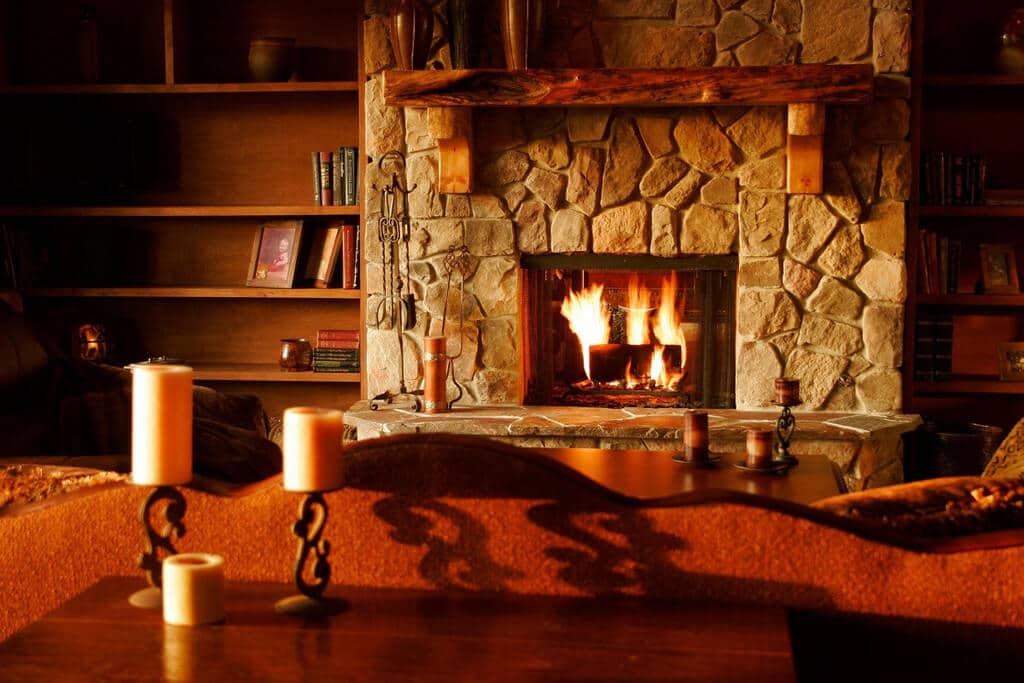 When most people think of fireplaces, wood will pop into their heads. Gas fireplaces are becoming even more popular these days. In the past few years, they could usually just be found in a rectangular shape, but nowadays you can find quite a bit of them a little more square.
Adding a mantel and a rug would certainly brighten the place up quite a bit. As you can see in the above picture, the bright and dark colors will make one focus on the flames. Quite the eye-catcher, right?
These are quite smaller than the wood fireplaces but are just as good. It really will depend upon your choice of decor and what you would rather have.
Electric Fireplaces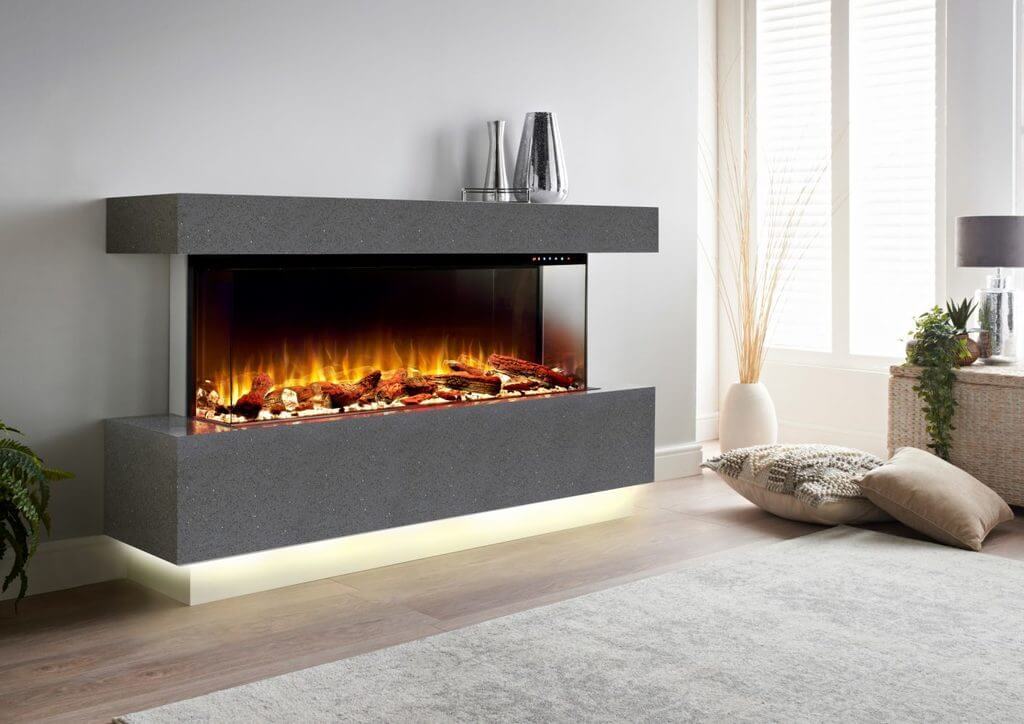 Electric fireplaces are something that is not to be left out! They also have many beautiful designs and can really make your home much comfier. Professionals know that fireplaces can a very powerful impact when placed in the correct room.
Electric fireplaces work, as you may already know, by using electricity to produce lifelike flames. You may be wondering how much that is going to stack up on your power bill, right? It will really come down to how large it is, and how often you use it.
On average, it will cost around $10.80 per month to run one. Pretty nice, right?. They will make any room you decide to put one in so much more beautiful. They used LED lights to make the flames look ultra-realistic. 
These have become extremely popular, especially in the last five years. They are very easy to use and maintain since they require no clean-up. Just the flip of a switch. Plus, with a realistic electric fireplace, you'll get all of the ambiances of a crackling fire without any of the mess.
There are plenty of options out there. What it will come down to is the size of your house, what room you are wanting to put it in, and how large you want it to be. Do you also want to surround it with marble, tile, stone, or something else?
Whichever type of fireplace you prefer, you really cannot go wrong. You may be wondering about the cost of each, and also the surrounding decor that you can add with it. Marble will hit your bank account pretty hard, but if you can afford it, go ahead! Make your home pop brightly!!
If you are on a budget, the electric fireplace may be the best option. Choosing this will not hurt your wallet too badly, and will instantly transform your room into a fireplace that no one really wants to leave.
Fireplaces for a Welcoming Vibe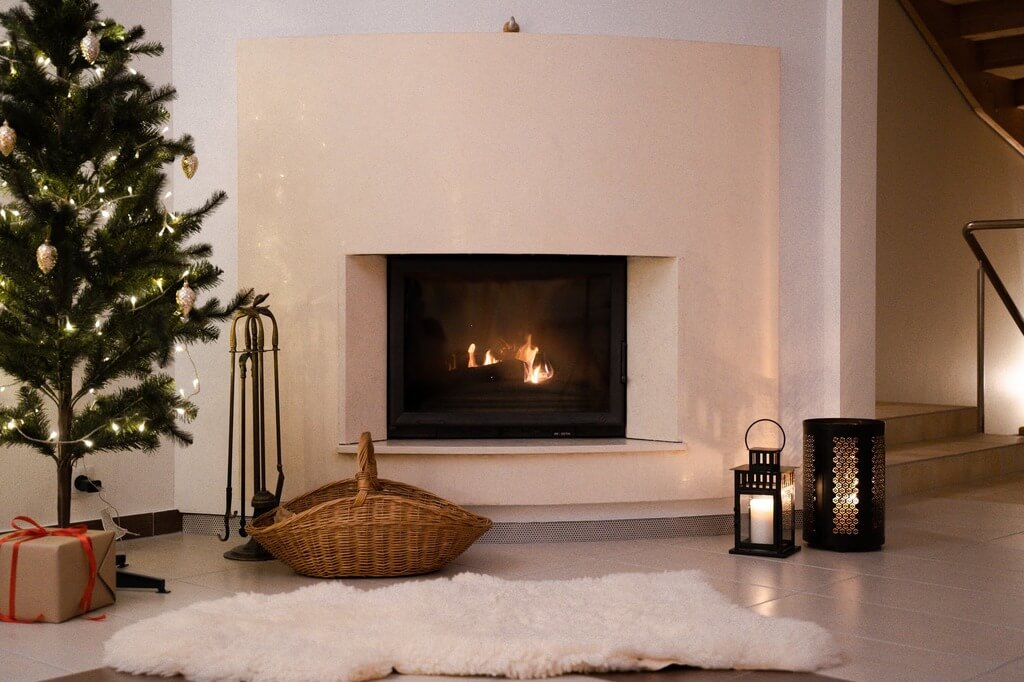 Fireplaces are also great for all sorts of family activities. Whether playing a board or card game, catching up on each other's day, or going over the dreaded homework assignments, these luxury items can make your house feel so much more like home.
They have a certain "welcome to our home" type of feel to them. Luxury, beauty, a very comfy feel, warmth, and so much more can be added to these. Fireplaces have always had a huge impact on the look of any house, so why not yours?