The glass railing system is one of the excellent and unique forms of modern architecture. They look beautiful on their own and shape the outlook of any space where they are used. If you are sick of the same old railings, install a glass railing system in your home or office and make it look as good as new! Want to find out more about glass railings? Keep reading. 
Why Glass Railings Become Widespread in Modern System and Design?
Glass railings beautify every space they are installed at
Believe it or not, there is something unique about glass railings. They make every space look more open and spacious, thus giving it a larger effect. If you do not believe us, visit space with an ordinary railing and one with a glass railing. We bet you would know the difference yourself.
Effortless Care and Maintenance
The truth is that everybody is busy in modern life. Do you really want to get yourself into a trap where you would have to clean the railing system every other day? We are guessing, it's a no! Glass railings allow absolute ease to you in terms of care and maintenance. After all, glass is super easy to clean. All you require is a good glass cleaner and a soft piece of cloth. And Voila! Your railing will be clean as new.
So many options to choose from
We dare you to believe us! If you have a knack for the unorthodox, this is your best shot! There are so many options available for glass railings. These range from tinted glasses to frosted ones. What else do you need?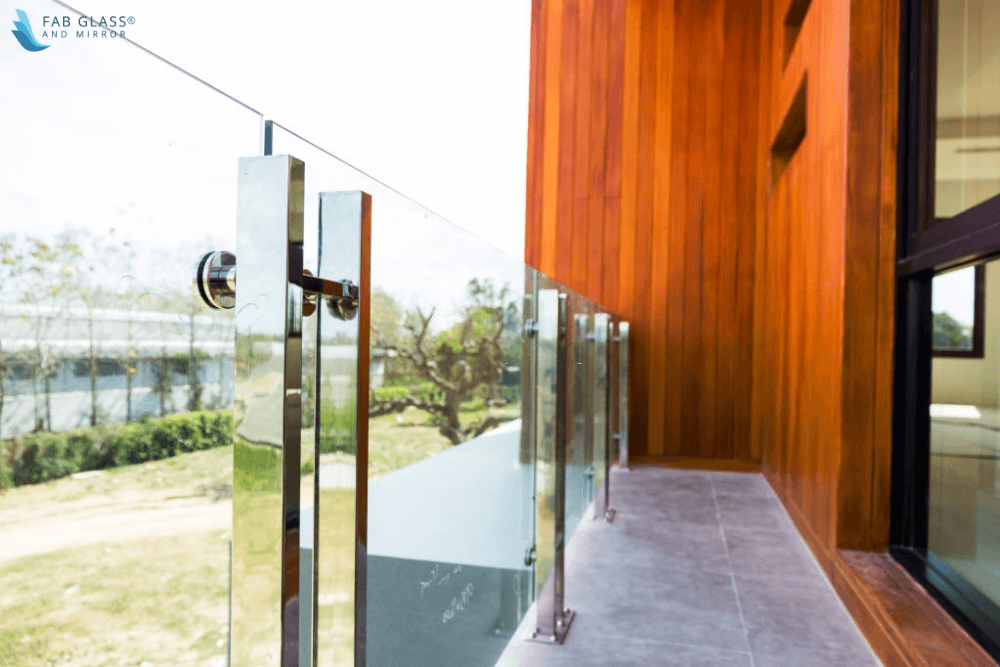 It is an epitome of Modern Architecture
Who does not want a modern and beautiful house for themselves? We are sure that you want it. Glass railings are the epitome of modern architecture. They give you an obstructed view of the house. Most importantly, glass staircase railing can help accentuate other decorations of their surrounding areas. So, if you are into dramatic wall paintings or wall hangings, glass railings are an apt way to accentuate them. 
They are sturdy and keep the space more illuminated
A huge misconception regarding glass railings is about the fragility. Yet, glass railings are some of the finest and sturdiest forms of railings. Obviously, glass rails are made out of an extraordinary glass. The glass is shatter-resistant and robust because it is tempered quite a lot. Moreover, glass railings bounce off light entering in the house. This keeps the house more illuminated and beautiful. Good lighting also helps elevate your mood and keeps you happy in the long run. Sounds amazing, right? Well, glass railings are the ultimate solution.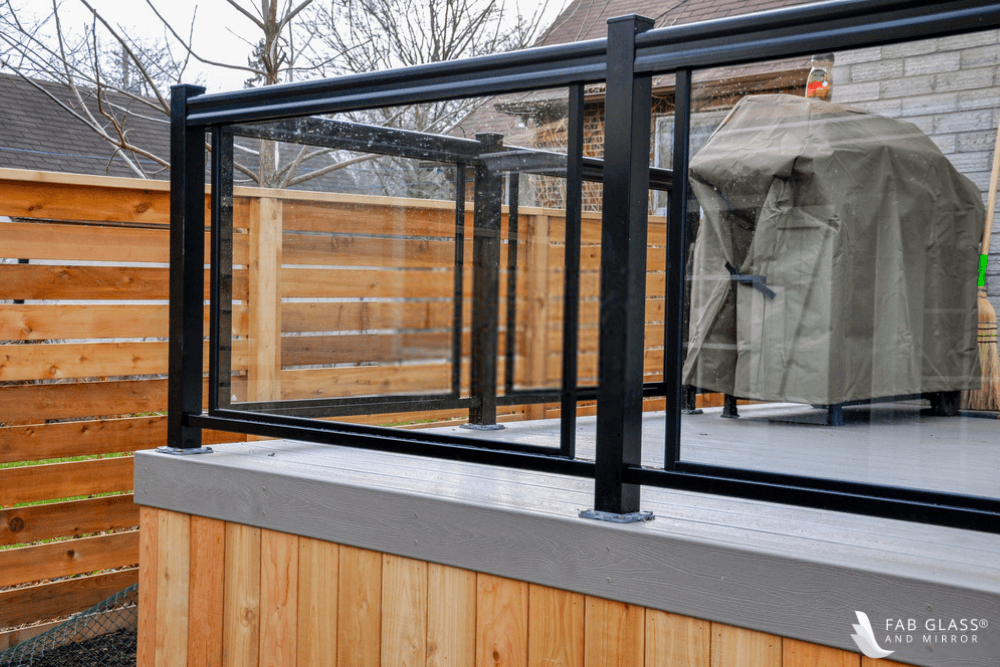 Where is a Glass Railing System being used in Modern Homes?
The glass railing system is similar to the black color, which you can pair up with anything and get your game on! Glass railing system on balconies and decks looks exceptionally stunning. They give your house a modern tinge coupled with a luxurious edge. Glass railings are unharmed. Without a doubt, decks made of glass railings are a love-affair for us. The clean look, a clear view and just smart exterior are heart-warmers. Aren't they? 
Similarly, a glass railing system for staircases is a viable option too. They help exude a form of vividness, which is hard to find through other stair railings. Moreover, glass railings are flexible because they can complement almost any theme around them.
Factors That Hold up Glass Railing System to Any Space or Area
A number of factors determine the installation of a glass railing system in any space. Let us find out a few!
The space available
Believe us; the space available does matter for the proper installation of glass railings. In case you do not have sufficient space to install glass railings; do not try to fit it forcefully.
Always put up a top rail
Glass railings without a top rail are like a dessert without sugar. A top rail ensures the utmost safety of the glass rail and prevents it from toppling off.
Choose the right kind of glass
Many times, people overlook this aspect. Glass railings are often made of two top-notch glasses: tempered laminated glass and monolithic tempered glass. Yet, monolithic glass is more likely to break and cause injuries. So, tempered laminated glass is a safe play. Refrain from using a monolithic tempered glass, especially, if there is a walkway underneath the balcony or deck.
Be mindful of the environment
Do not forget to double-check whether your glass railing suits the environment it is being installed at. Windy zones require specific buildings designs to keep the glass railing sturdy. A rainy environment would require a corrosion-proof material.