Post the pandemic and a long span of staying indoors, lockdown as we call it, we have started craving for the outdoors like never before. Be it our decks, balconies, porches or decks, our outdoor shave turned out to be the ultimate savior in this pandemic. While some might look at their outdoors as an added aspect, many of us think of it as a core of our homes. Let's see deck railing ideas.
Having a front porch where you can sit and have a cup of tea in the morning or watch the sunset while reading a book, is the ultimate sense of content. Now if these outdoors are a deck then that is an added merit. Since decks are multi-functional they have a dynamic aspect through which they can be used. It's a versatile element that has an eccentric aspect to the ways in which it can be used.
So, how should one go about choosing their deck designs? What should they focus on while choosing the deck railing designs? Decks are all about fun but they are also about safety, and therefore porch railings become an important aspect of deck designs. It can act as a safety net for children as well as a guard to keep away from thieves, it can also safeguard the home from wild animals.
Through this article, we will be sharing some exclusive railing design ideas that will keep your guests in awe. Since the exteriors are the first impression of our homes, it is necessary to oversee them in the minute of the details. Therefore, decking railing ideas are equally important. From wooden to vinyl or cable wired, the option to choose the deck railing designs is a long list, let's look at the few trending ones!
Glass Panel Deck Railing Ideas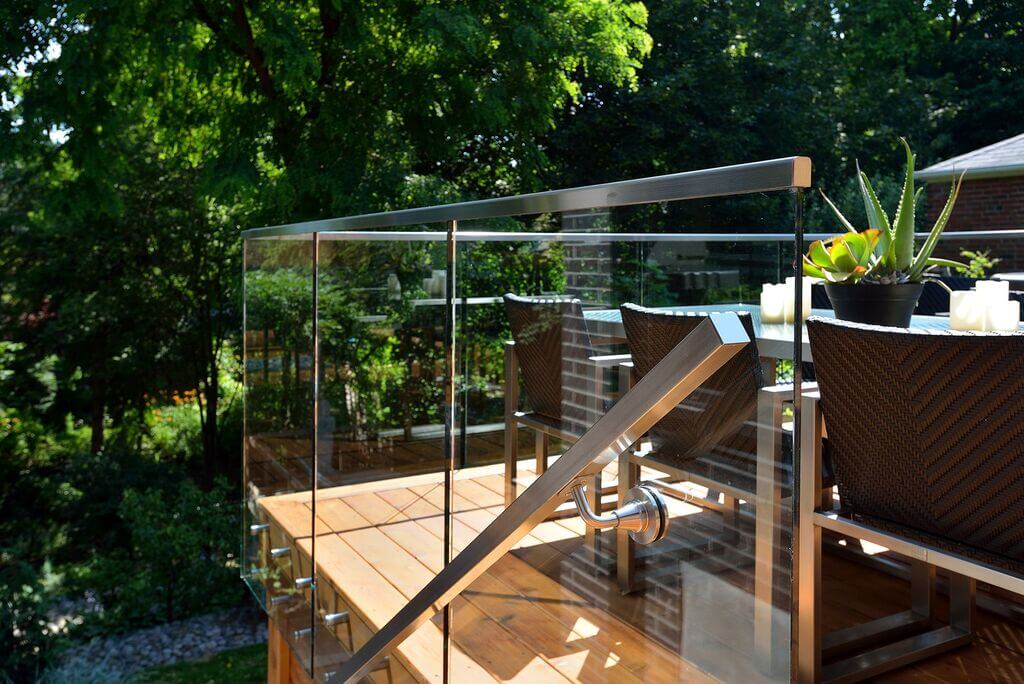 Glass is an exclusive material that has a wide range of versatility, it is such that every element in our homes has a glass variety available. If you wish to have a deck that exudes a contemporary yet modernist vibe then glass panel deck design ideas are perfect to incorporate. To make the glass look more dynamic you can add colours to it, this way when the sun shines over it, the glass will reflect different shades of colour on the deck, creating a whimsical space.
Although, if you are someone who can't clean the glass on a regular basis then maybe opting for this option won't be a great choice. You can then opt for the further choices mentioned in the list.
Horizontal Deck Railing Designs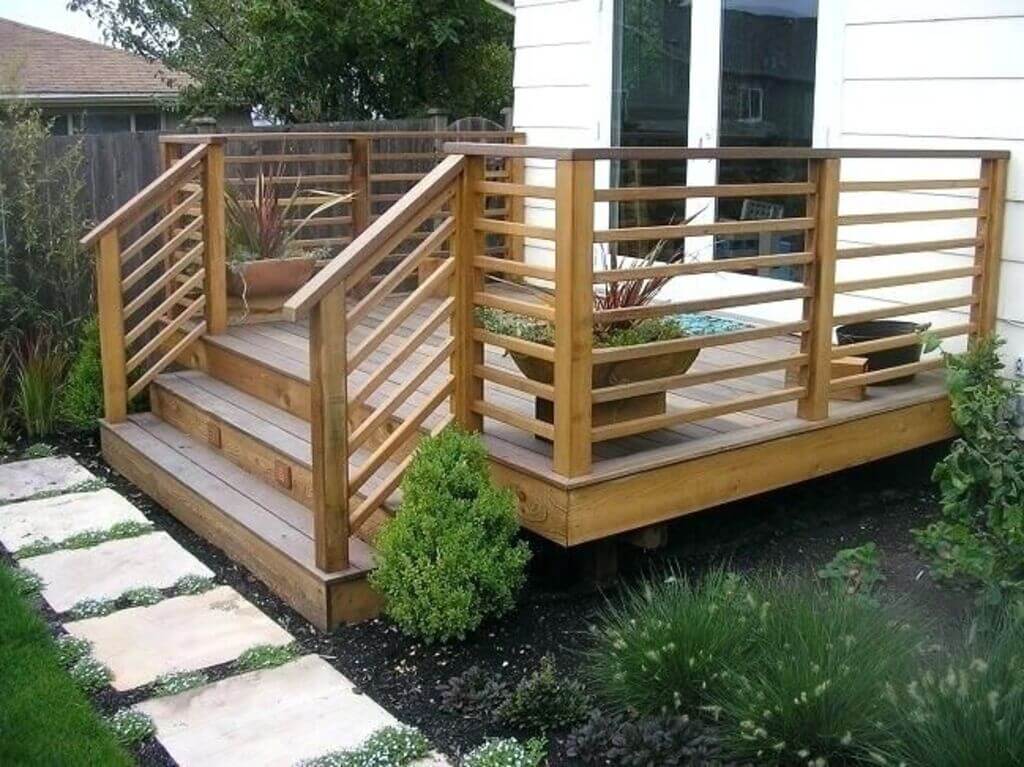 Horizontal deck railings are the most basic type of porch railing idea. It is not only easy as a design element but also in incorporating it within our homes. It is available in a wide range of materials from wood to metal and even in Vinyl and PVC.
This deck railing has a modernist look to it but if you wish to have a rustic charm then you can simply coat the railings with white or grey paint. You can even do this as a DIY in your homes.
Metal Deck Railing Designs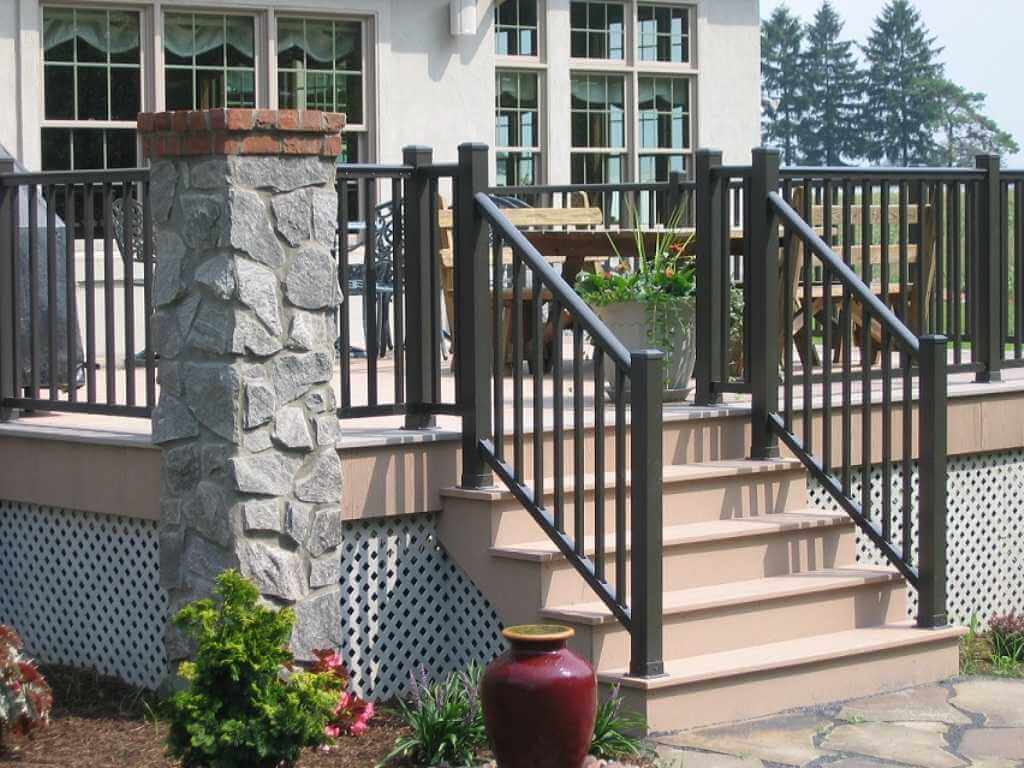 If durability is what you seek from your porch railing ideas then metal is the best option to go for. To add more merits to this, metal is extremely strong, pest-proof and even has a longer life span. It also has a modern and simplistic look that adds up to your home decor as well. There is a wide range of designs in metal railing form patterns, colours, texture, forms, etc. If you have a country home or a European styled home then nothing like the ornate railings that takes you back to the 20s.
Wood Deck Railing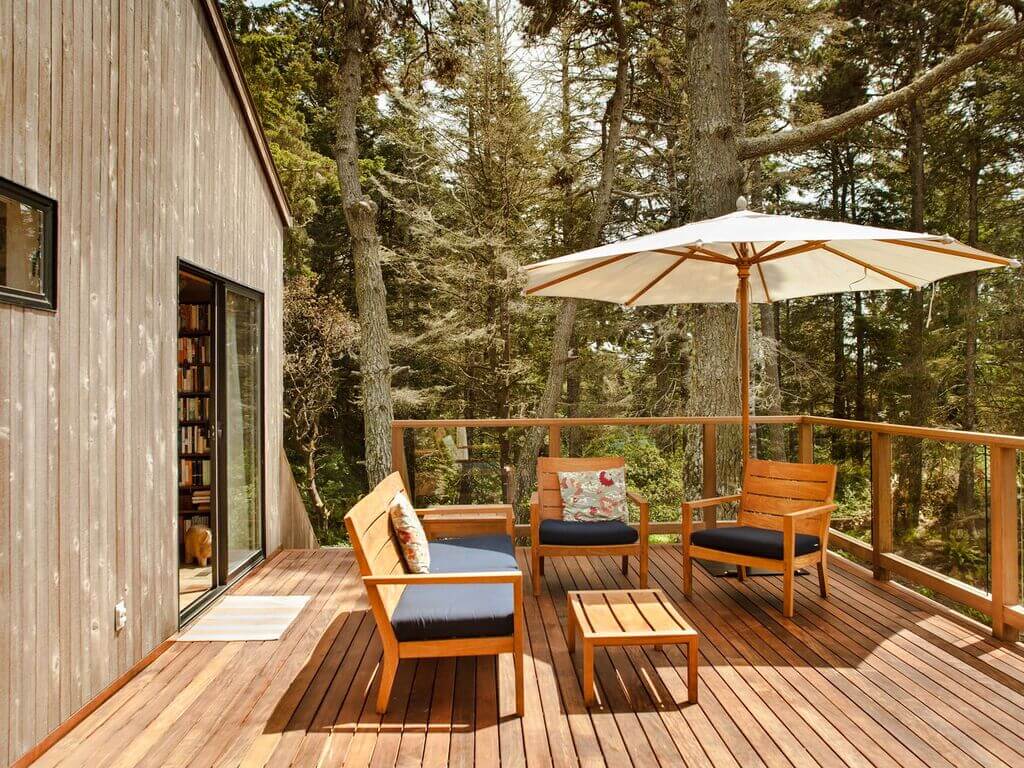 If rustic and vintage is the look you are aiming at for your deck designs then look nowhere, wood is the ultimate choice. They are a preferred choice in many country homes and farmhouses for their look and finish.
If you have a lot of greens around your deck then a wood deck railing suits the surrounding aesthetics. Depending on the era of design style you are in, the wood deck railings can be modulated as per. Wood was one of the staple materials in the 20s and 30s, with many homes still using it in mass quantities, therefore a wood deck railing is still a highly preferred choice.
Light Up The Railings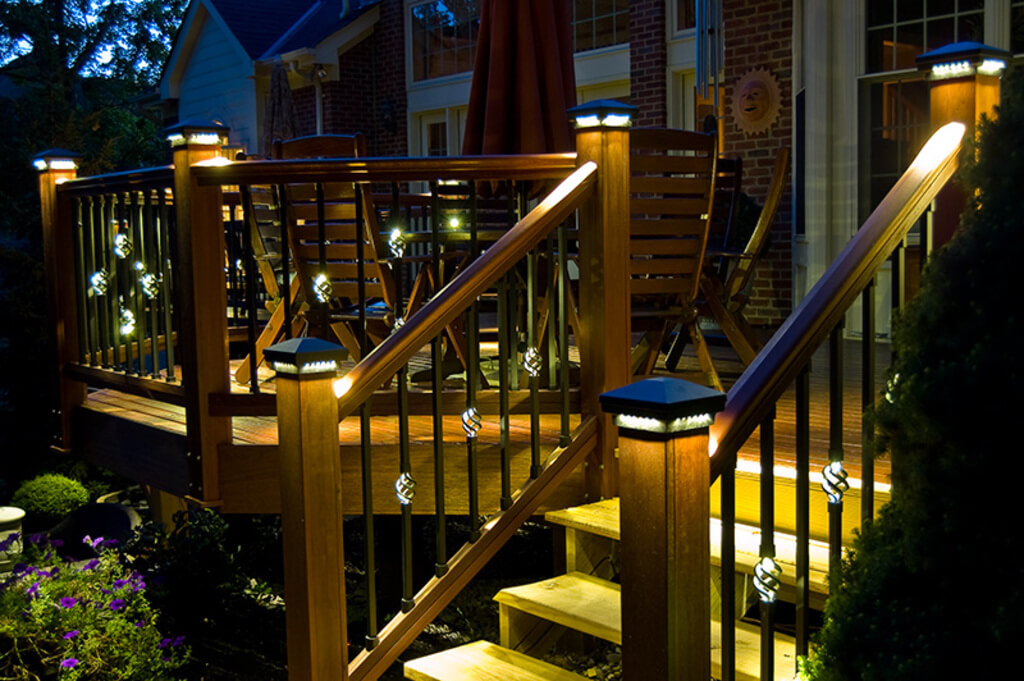 Lighting designs work wonders in the deck designs, horizontal deck railing with LED lights on the staircase or wooden post would be a great choice to illuminate your decks during the nighttime. This can add the perfect vibe for the evening bonfire or other interactive activities. If you wish to spruce up your existing deck then lighting it up is the best aesthetic and affordable option.
Cable Deck Railing Designs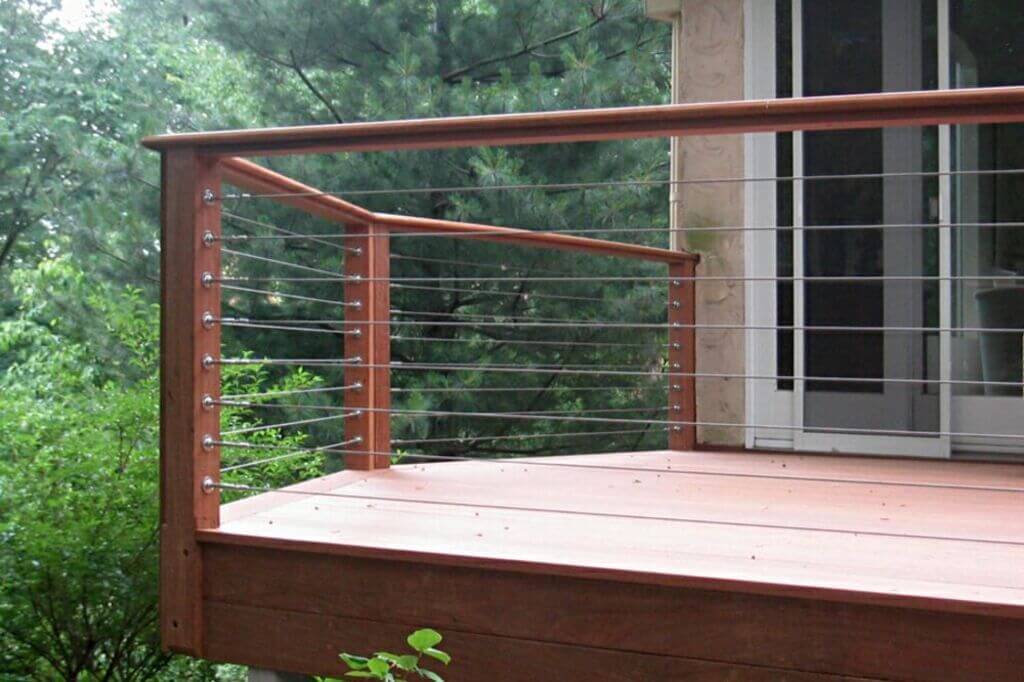 Cable deck railings are not the first preferred choice for many homeowners but they are picking up pace in the coming years. They are catching the eye due to their unique designs that help in adding an eclectic aspect to the porches. You can even install this as a DIY by getting a cable deck railing kit and some threaded hardware to hold up this railing and you are good to go!
Grid Deck Railing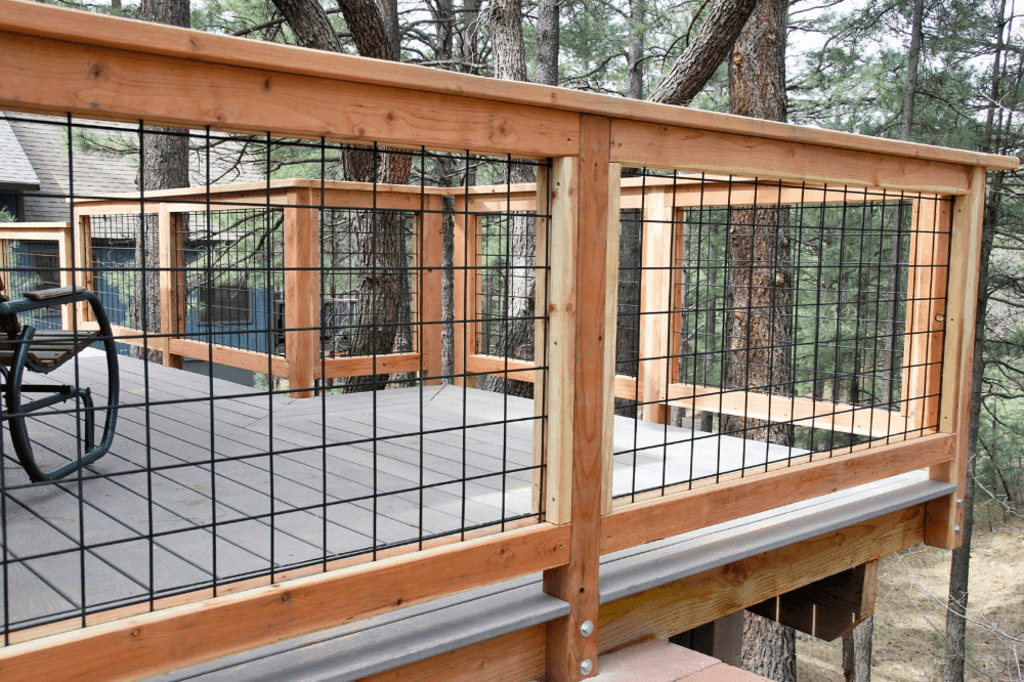 This can be a custom made railing that is in the form of grids with the help of materials like metal or cable wires. You can even make one by using wooden panels. Grids create an aesthetic design that is balanced in proportion, if you wish to have clean lines in your design then this is a great option.
Vinyl Deck Railing Designs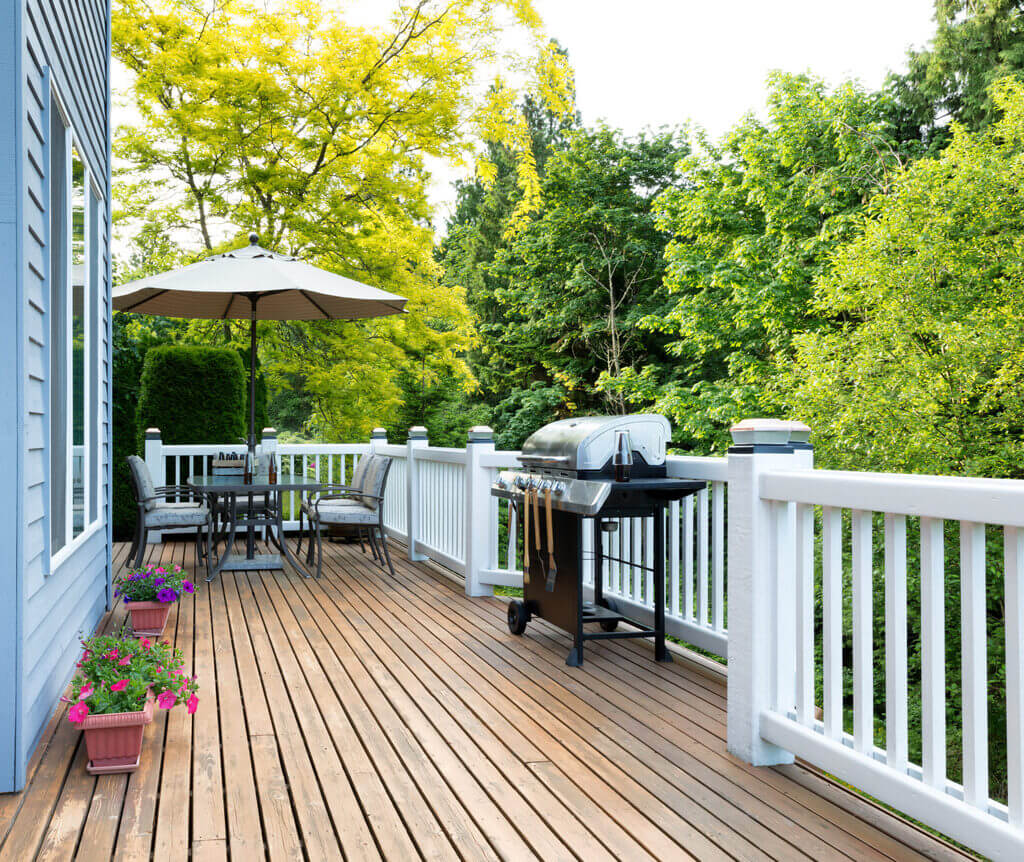 Composite or vinyl deck railings are an affordable option that comes with all the necessary materials like posts, balustrades, rails, and connectors. You can even do it by yourself and install it. They come in a dynamic range of patterns, textures and varieties to suit a wide range of homes.
Lattice Deck Railings Ideas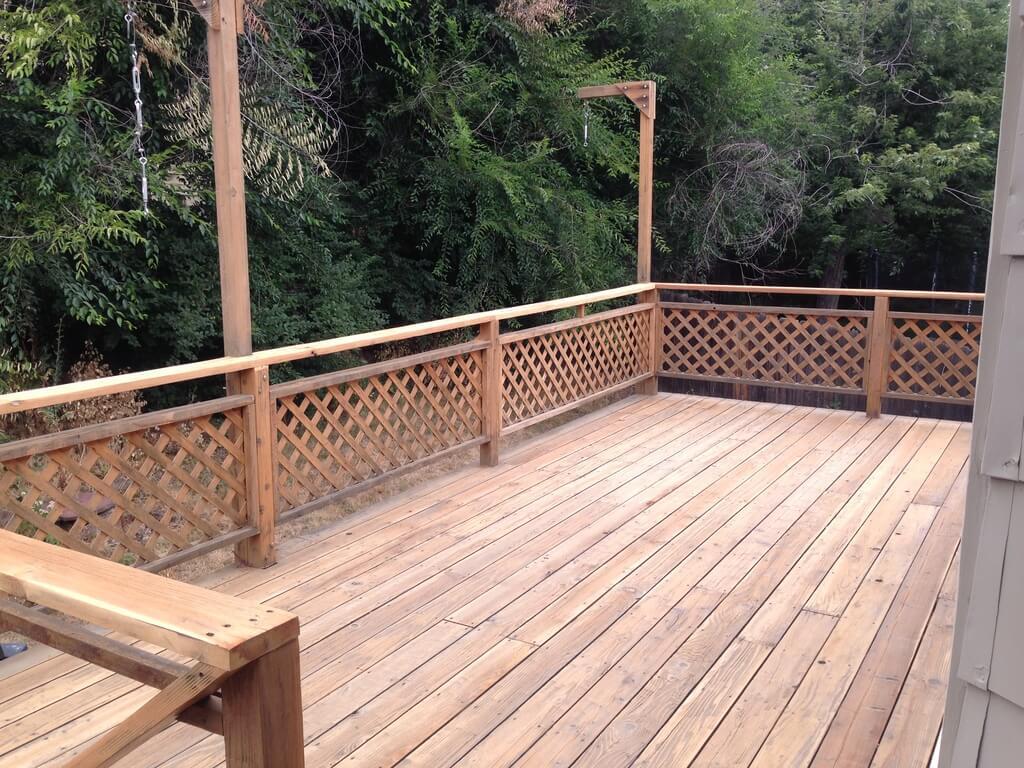 They are installed on existing railings to give more privacy and retreat. It is not entirely open to the outdoors, nor is its entirety enclosed. This gives it enough privacy while letting the outside, inside. It allows fresh air to pass through it keeping the deck environment lively.
Contemporary Deck Railing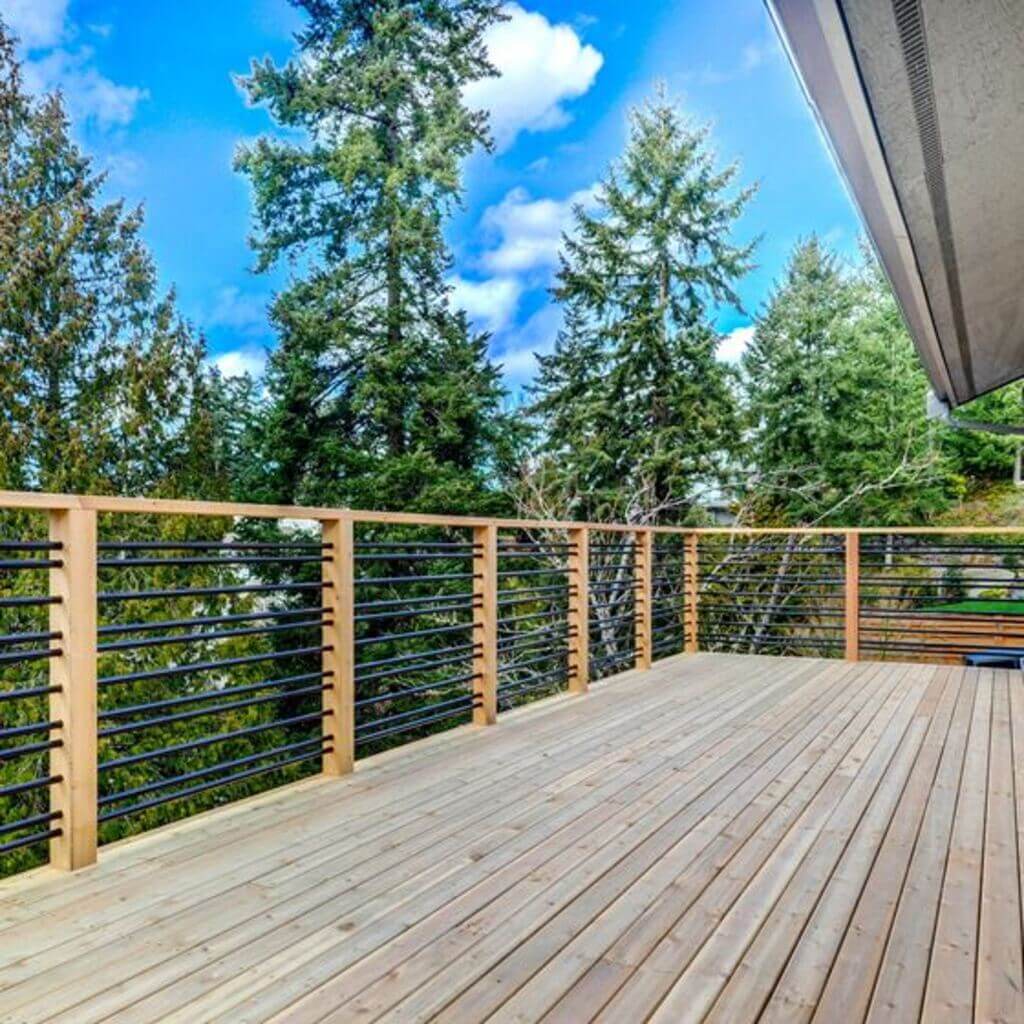 If you want a design that has a clean finish and sleek lines then-contemporary deck railing is ideal for your mid-century of modern homes. They exude a modernist aspect while benign aesthetic and minimal in design.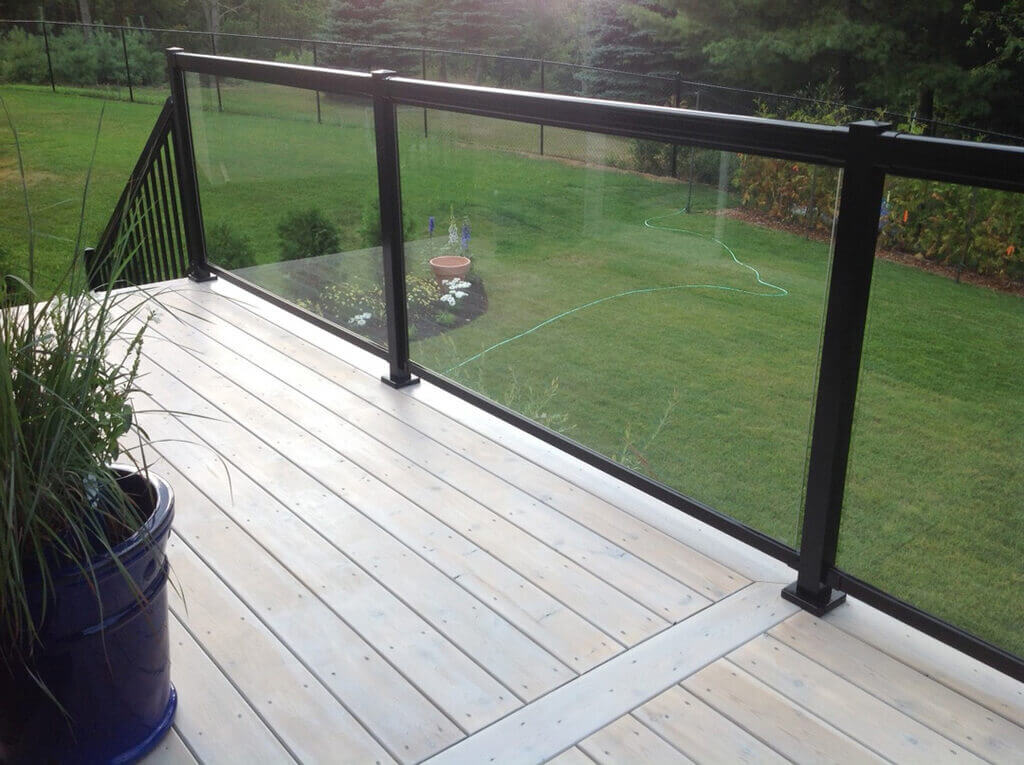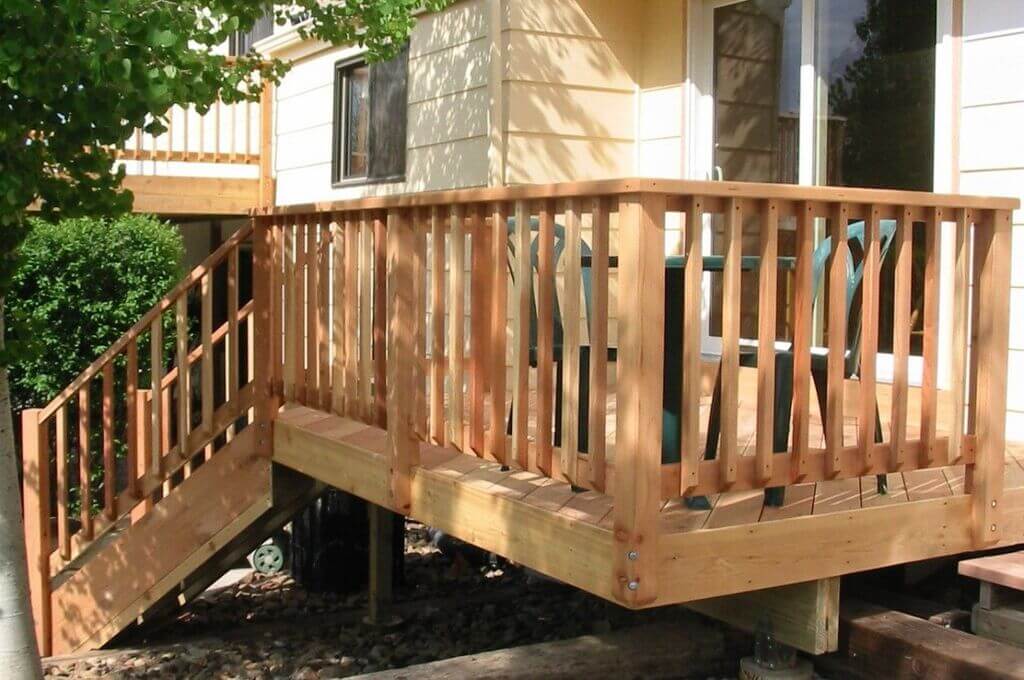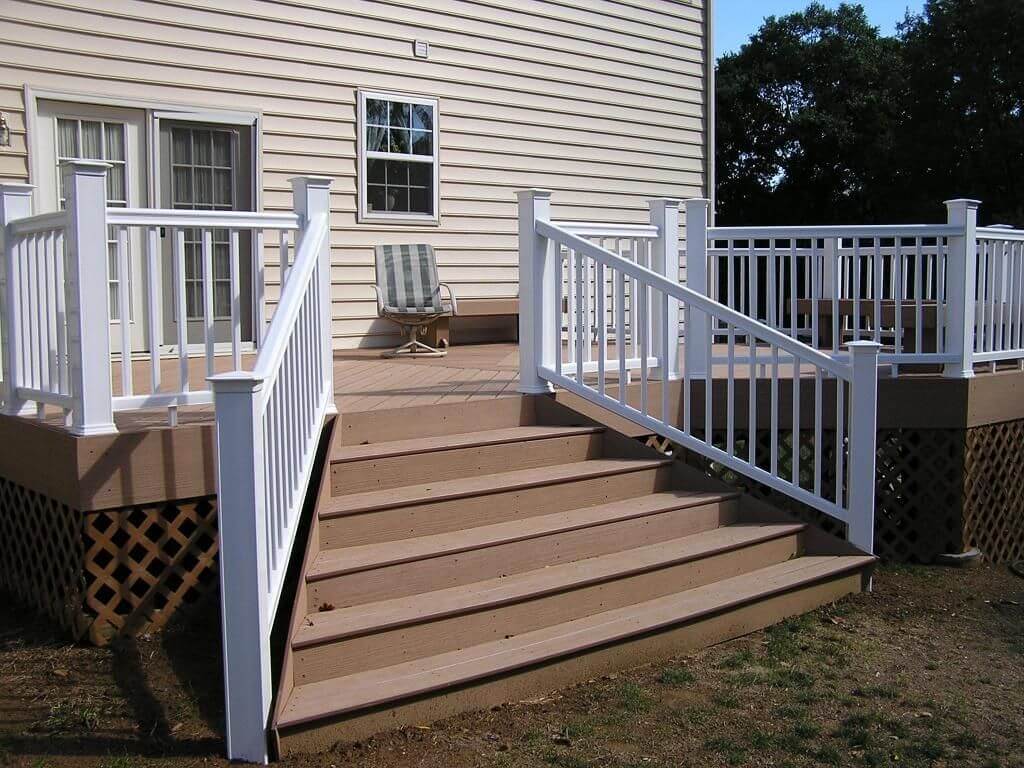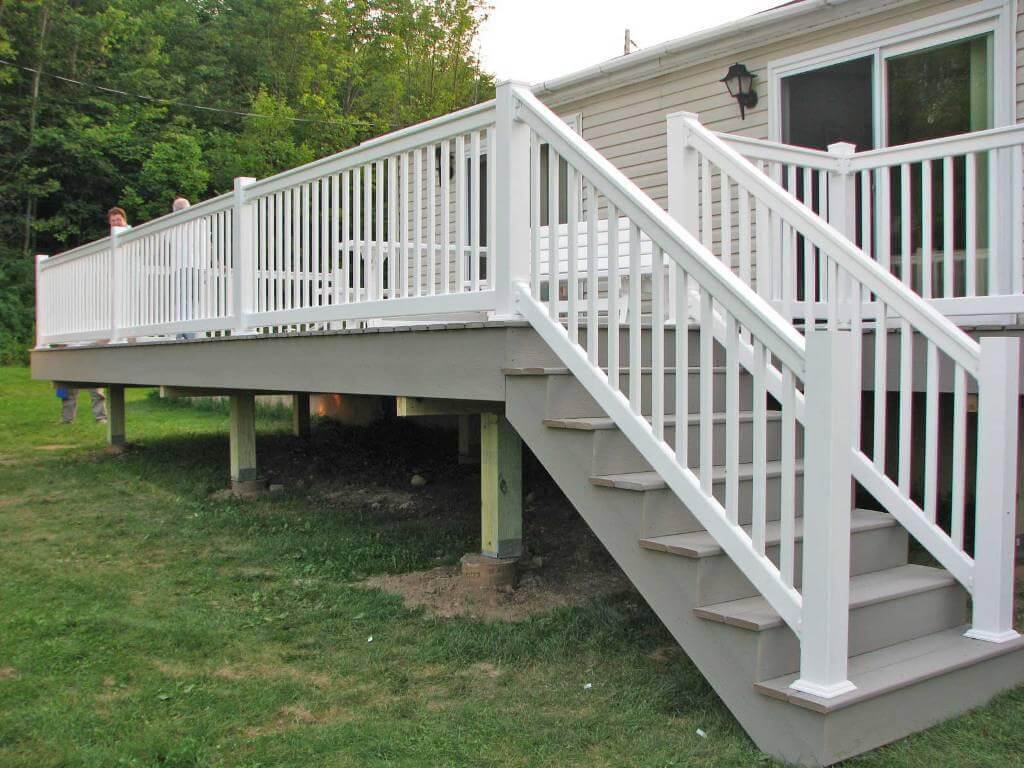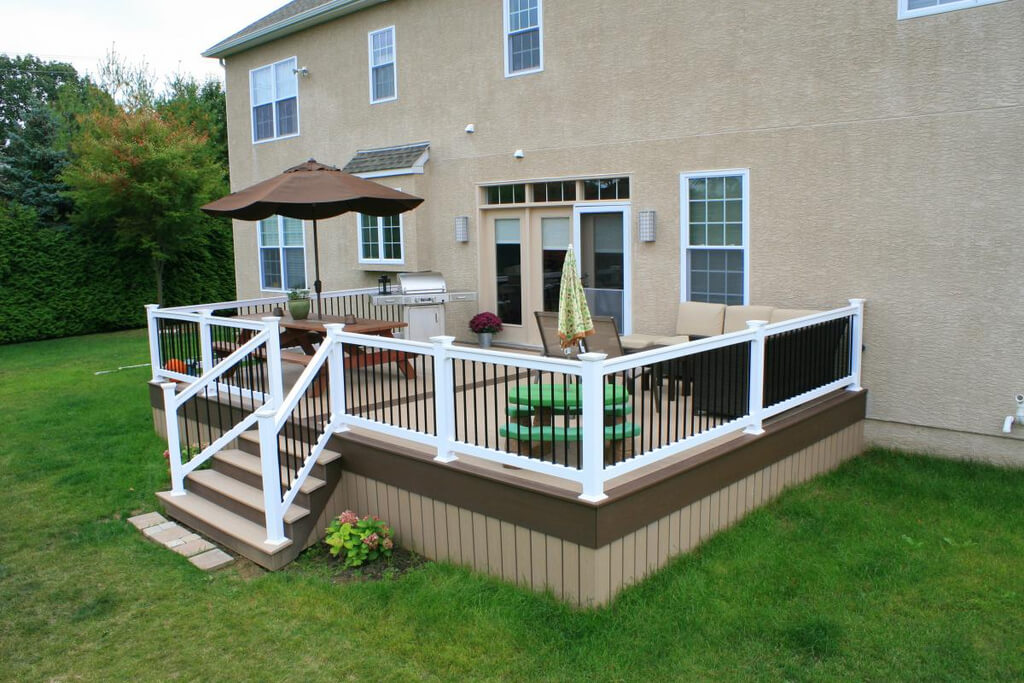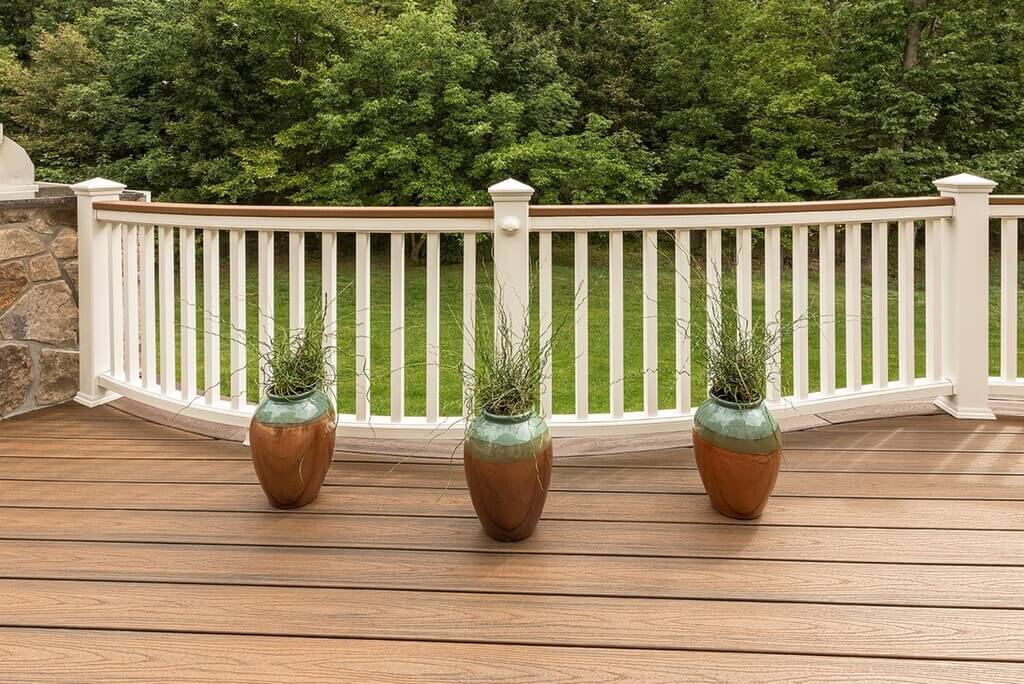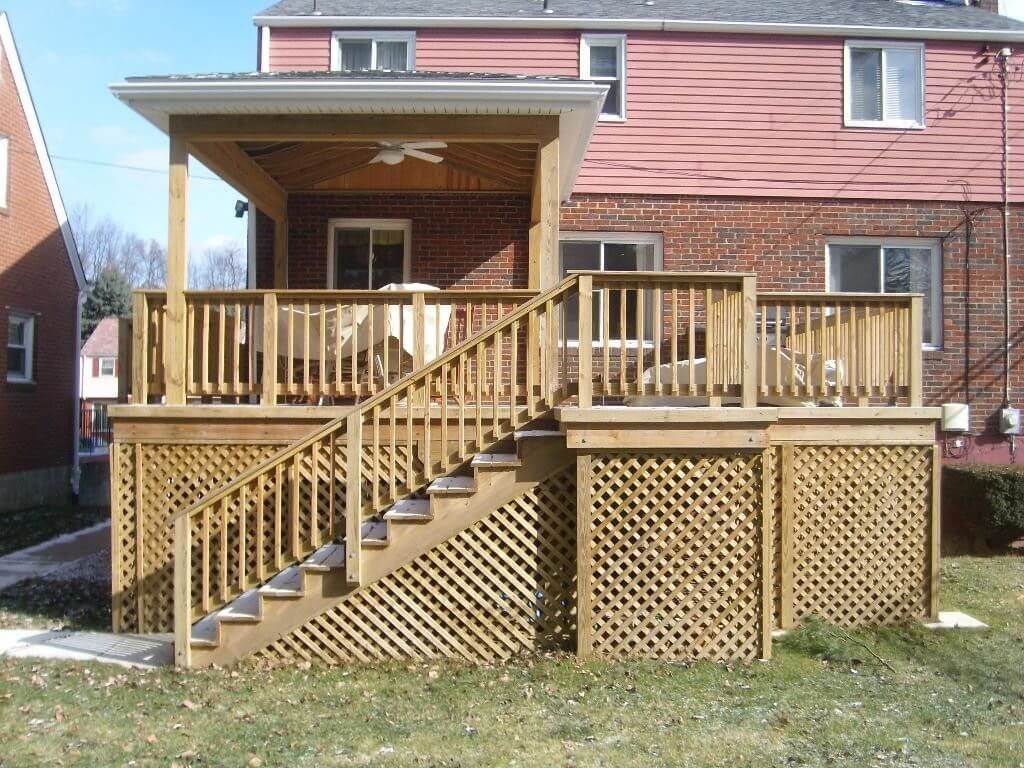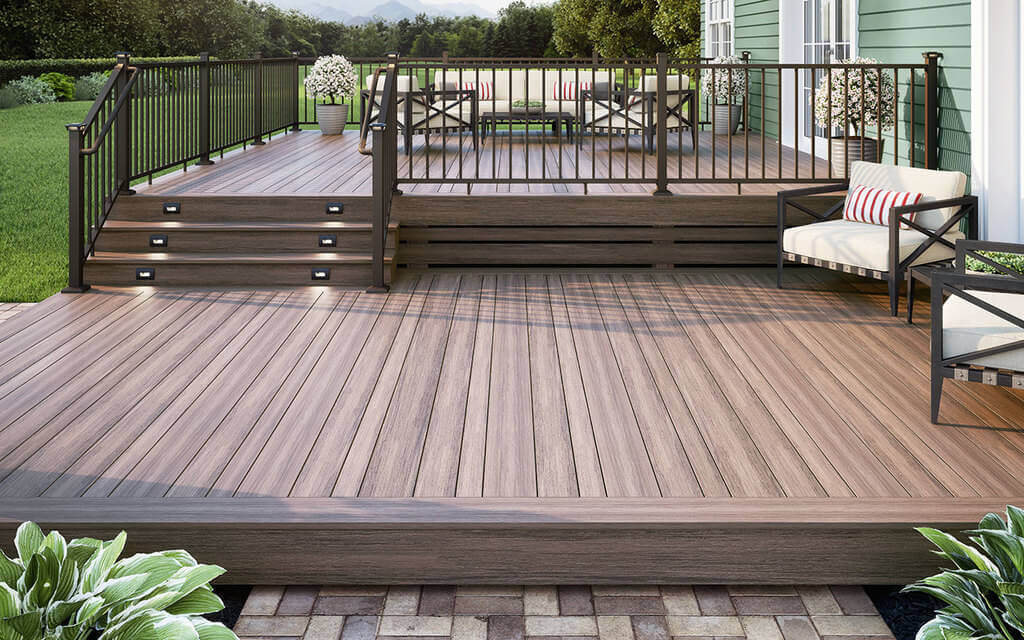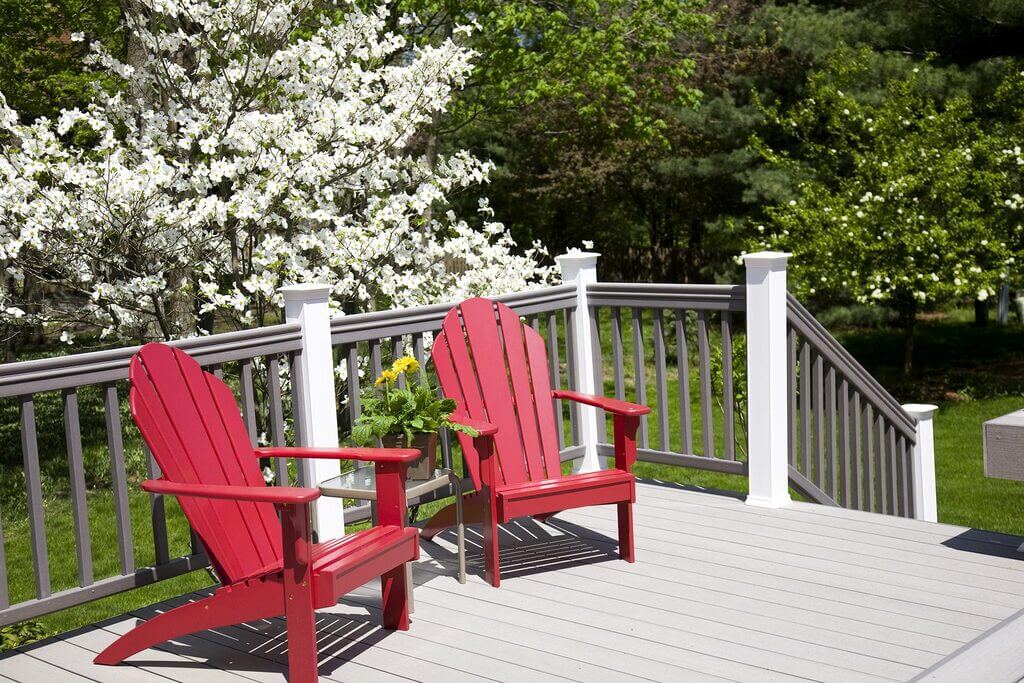 How To Choose The Cheap Railing Design Ideas For Your Homes?
Well, here's a takeaway, as much as we love designs and materiality in our design; it is important to consider safety factors when it's about deck railings. Choose durability and function over everything, for railings, are the partial safeguards of your homes.
Choose them as per their maintenance aspect and your time availability to maintain them. As railings are an outdoor element it is crucial to consider these factors with the utmost detail. Make sure that your railing design ideas have a longer span while looking aesthetically appealing.