In this climate of high property prices and low-interest rates, it's becoming very hard for first-time buyers to get on the property ladder. If you are lucky enough to have put down your hard-earned deposit for a property, chances are that any remaining funds are pretty tight.
So just when you've made the biggest purchase of your life, it's now time to personalize the place with decor and furniture to truly make space your own. Alternatively, you may have bought a scrappy little fixer-upper with the intention of investing a little money, love, and attention to get it up to scratch for a profitable resale – perhaps a replaster, new carpet, replacement kitchen and a lick of paint.
Regardless, anyone in both of these situations will likely be facing a hefty bill. We'll look at one of the most underrated, little known secret weapons in the home improvement money-saving arsenal – graded appliances.
Difficulties In Saving Money On A Kitchen Remodel
Source: equilibre-agencement.fr
Before we go into the specifics of graded appliances and why they are so useful, we need to understand the difficulties of renovating a kitchen on a budget. Ultimately, the best way of saving money on any home improvement project is to use the DIY factor ie. doing as much as you can within your capacity without having to pay for a service eg. painting, plastering, retiling, etc. 
The largest barrier to this is plumbing and gas requirements which can't be DIY'd for safety reasons. To this end, the bulk of your outgoing is going to be spent on paying for a gas engineer, plumber or electrician's time to perhaps extend gas lines, reroute water pipes or install light fixtures, etc. Kitchen equipment like islands, worktops, cabinets can, in theory, be picked up for cheap or even reworked but a complete re-installation will still require the time of a kitchen fitter.
What Are Graded Appliances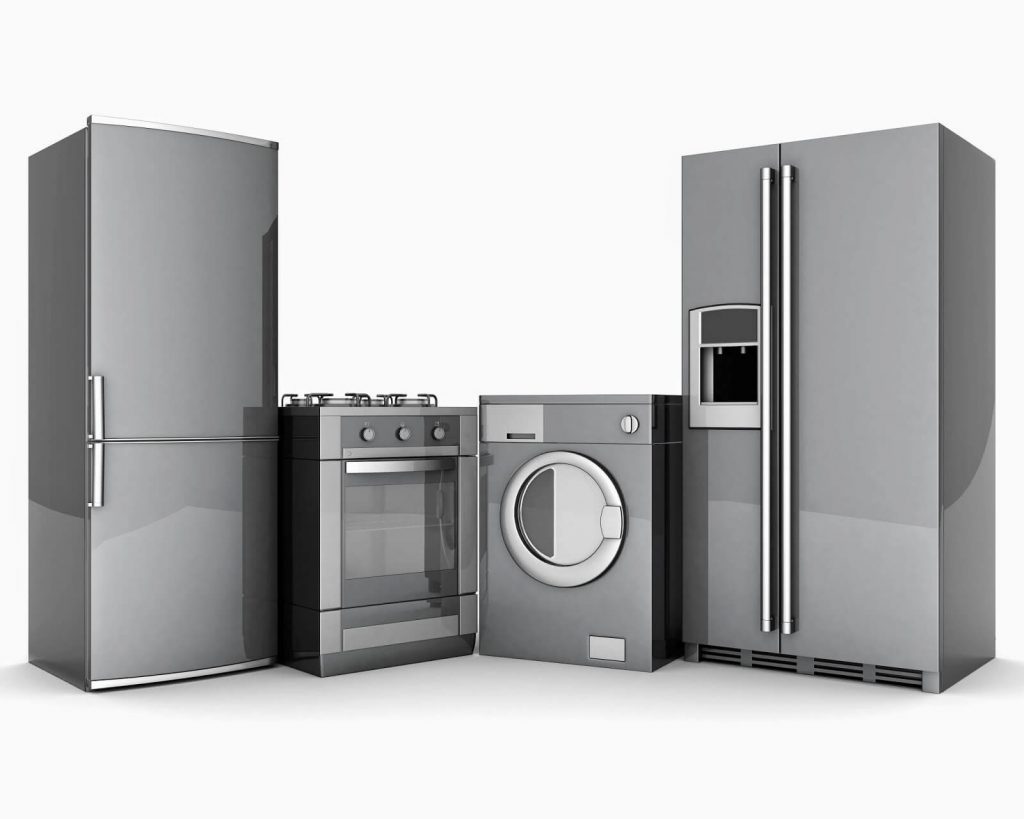 Graded appliances for those that don't know are appliances are brand new from the manufacturer but can't be sold for RRP price because they have cosmetic wear or damage. They are tested as working perfectly but may have said a small scratch or a dent on the side, something that happens fairly regularly when these goods are delivered in transit. For instance, someone may have ordered a fridge only to discover that it has been slightly gashed while on the delivery run. Quite rightly they will demand another fridge that is without a gash, after all, they would have paid the full RRP.
When you consider the weight of a washing machine or dishwasher, it makes sense for a retailer to sell it cheaper to another consumer than pay the cost of sending it back to the manufacturer who in many cases will not refund them for the damage.
How Much Can I Save & Where Can I Find Graded Appliances?
There are massive savings to be made and although it varies from outlet to outlet our own Kitchens and appliance store regularly saves customers in excess of 40% on dishwashers, range cookers, washing machines, tumble dryers and more. The best thing about graded appliances is that you are not just paying a cheaper price for a cheaper model, you can get your hands on leading products from like likes of Rangemaster or Hotpoint for a fraction of the market price.
What About The Marks & Safety?
Nine times out of ten the imperfections or marks on a graded appliance are very minimal. In fact, they often turn out to be nothing more than maybe a small dent or scratch on the side. Think about a freestanding dishwasher or washing machine – when installed, only about 20-30% of the appliance is actually showing so side dents and scuffs most likely won't be a problem.
In terms of safety, the law dictates that all appliances must be rigorously tested before re-sale which includes PAT testing, functionality testing and in most cases retailers will often provide a warranty so you can have full peace of mind. Essentially graded appliances function like new appliances, it's just that they can't be sold as such if they are in any way scratched or cosmetically affected.
Conclusion
There's no doubt that graded appliances are the key to saving money when remodeling a kitchen. With the money that you save as a result of snagging a graded bargain, you can put towards those non-negotiable expenses like electricians, plumbers or even new kitchen furniture. As you can imagine the products provided by graded specialists such as ourselves are stocked on an Adhoc basis so once they are sold they are sold! Our advice is that if you see something you like, act quick!