Gutter Repair and Maintenance for All Season
challenges for your roof and water management system. Regular maintenance has its benefits. There will be less gutter repair needed during the heavy rainfall seasons. 
Being properly trained in the art of gutter cleaning, according to Robert Lenney, the inventor of the Gutterglove and a gutter cleaning specialist, is critical to a good and healthy cleaning experience. "Cleaning gutters is fairly simple if you know what you're doing," Lenney responds. "I panic every time I hear about someone being injured while cleaning their gutters; it could most likely have been avoided had they followed proper cleaning procedures."
There are many products available that will help you to maintain your gutters. You can keep your gutters clean by using these products.
Gutter Repair and Maintenance Advice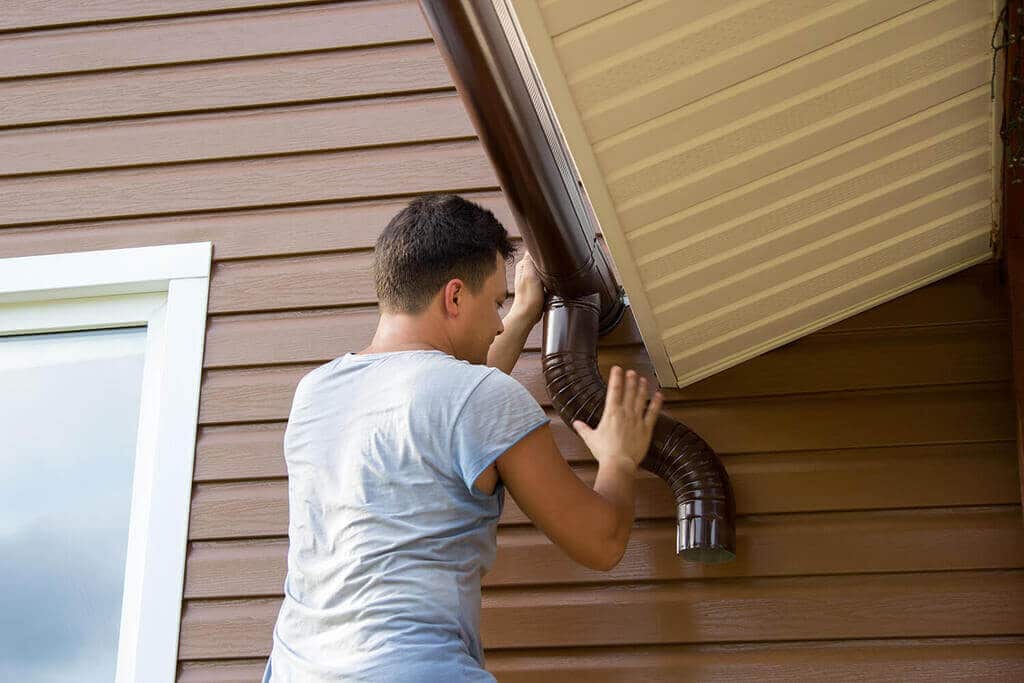 Source: minimal.rooferwebsites.com
What to Do in Spring: 
With the lousy winter weather subsiding, now's the time to investigate any damage that occurred from wind and rain. The focus of gutter maintenance should be on inspecting the gutter system for signs of cracks or sagging. You'll need to see if gutters became clogged and if this impacted the roof structure, fascia, or attic. 
What to Do in Summer:
The good weather makes it suitable for your or gutter repair teams to access the roof easily and safely with a ladder. This is the best time to repair gutters and downpipes.
Look out for gutter guards and shields that have become come loose or become dented by falling branches. They may need to be reattached or replaced. 
A general cleanup to remove hardened sediment from the bottom of gutters is advisable as the removal of debris and twigs. 
What to Do in Autumn: 
Once all the leaves have dropped, it's good timing to have the leaves removed from inside the gutters or on the shields. Keep on top of this. You want to remove all debris to prevent clogging. 
What to Do in Winter:
It's not ideal to be working on the roof during winter thanks to wind and rain – and in some areas, snow and ice. But you do want to monitor the state of your roof and gutters. Look out for signs of overflow, clogging, and damming – and of course, leaks in your roof and home. This is the time for emergency repairs if you spot an issue. Keep maintenance for the milder seasons. 
Sticking to a calendar of gutter maintenance tasks that you put on your to-do list every season will mean you can enjoy year-round efficiency. 
Let's look at some basic maintenance tips: 
How to Clean Gutters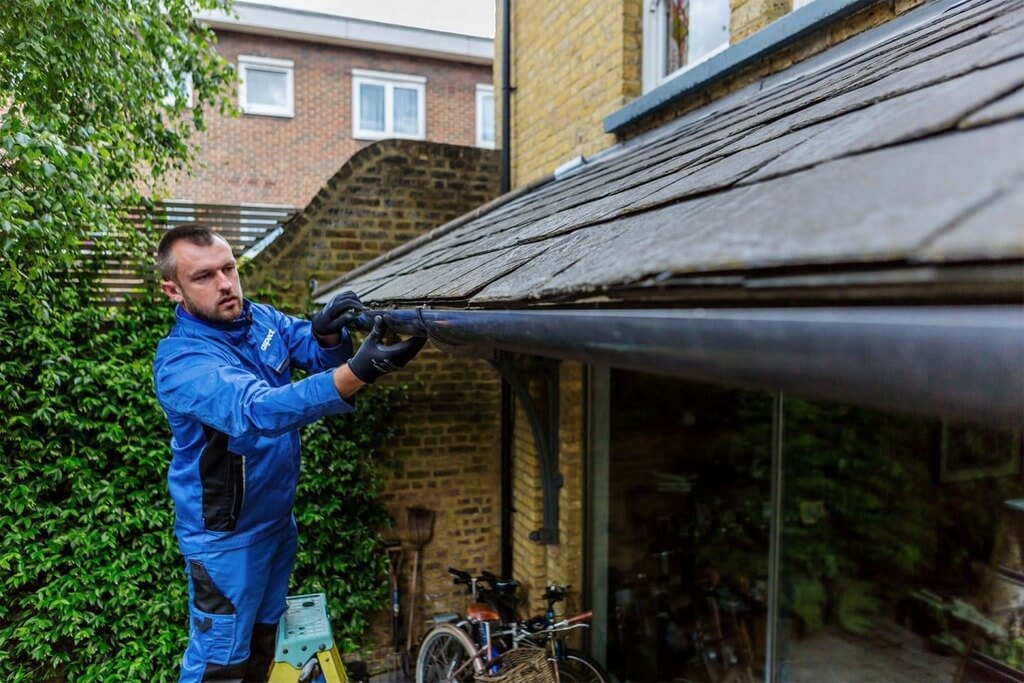 Source: web.cdn.aspect.co.uk
Clogged gutters cause rain to pour over the sides of gutters. This can lead to damage to your walkways beneath them and mold and algae build-up leading to slips and falls. Then there's the issue of your foundations which begin to erode. Clogged gutters push water under the tiles, where it can migrate to the roofline and drip into your attic. Waterlogged gutters become swollen and heavy, so they eventually fall off.  
Here's how to keep gutter clog-free safely: 
Ladder Safety
Use the right ladder for the job – in this case, reaching the roof safely. An extension ladder that can extend at a meter above the level of the gutter is preferable. 

The ladder must be on stable ground, far enough away from the house to prevent falling off backward, but near enough that the legs don't slip out. 

Use a ladder stabilizer to bridge the gutters.
Tools and Materials
You will need the following items when cleaning and maintaining your gutters:
Kitchen latex gloves or neoprene gloves.

A gutter trowel is a long plastic scoop that fits in narrow gutters. 

A garden hose that can reach the gutters.

An implement like a putty trowel can scrape sediment from the bottom of the gutters
Cleaning Gutters Six Easy Steps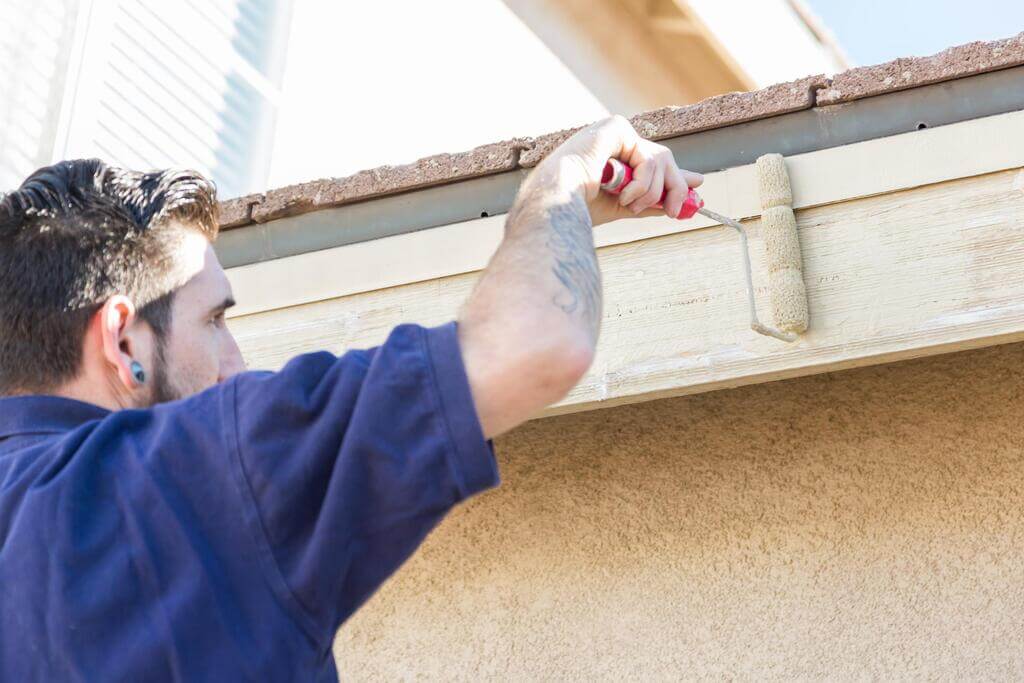 Source: guttercleaningvancouverbritishcolumbia.com
Place tool in a bucket, position the ladder correctly and climb it.

Put on gloves and hang the bucket from a rung.

Remove gutter covers and put them on the roof.

Use the trowel to remove the layer of leaves and twigs and place them in the bucket. Scrap out the bottom sediment.

Take items back to ground level and turn on the hose.

Take the hose up the ladder and rinse gutters and check flow. Tap the side of the downspout to which will break up the debris.
Gutter cleaning should be done at least once a year. If you have overhanging trees or there's been a major storm, you can do it more often. Gutter cleaning isn't difficult once you get the hang of it, and you'll feel fantastic once you're finished! Be sure to put gutter cleaning on your to-do list at least once a year now that you know how to do it.