The Benefits of Hiring Plumbing Services
There are multiple reasons to get professional help for plumbing. For instance, you don't want to entirely renovate your house and install new furniture than suddenly wake up to a plumbing outbreak.
Do you have leaking pipes, clogged drains, or any other plumbing issues in your home? If yes, it's better to call a professional plumbing service than do it all by yourself. That's because plumbing problems can create a mess like no other when spoiling the amenities within households. Hiring a professional plumber has multiple benefits than fixing plumbing problems yourself. If you choose to do it by yourself, you'll end up wasting more of your time and money too. 
These Professional plumbing services have sufficient experience, skills, and knowledge to tackle difficult tasks. They can diagnose the problem in detail and offer the right solutions to solve, repair or replace the system. Apart from these, there are also many other advantages of hiring plumbing services.  
Here are some more convincing reasons why you must seek professional help when it comes to house plumbing. 
Top 7 Benefits of Hiring Plumbing Services
1. Innovative Equipment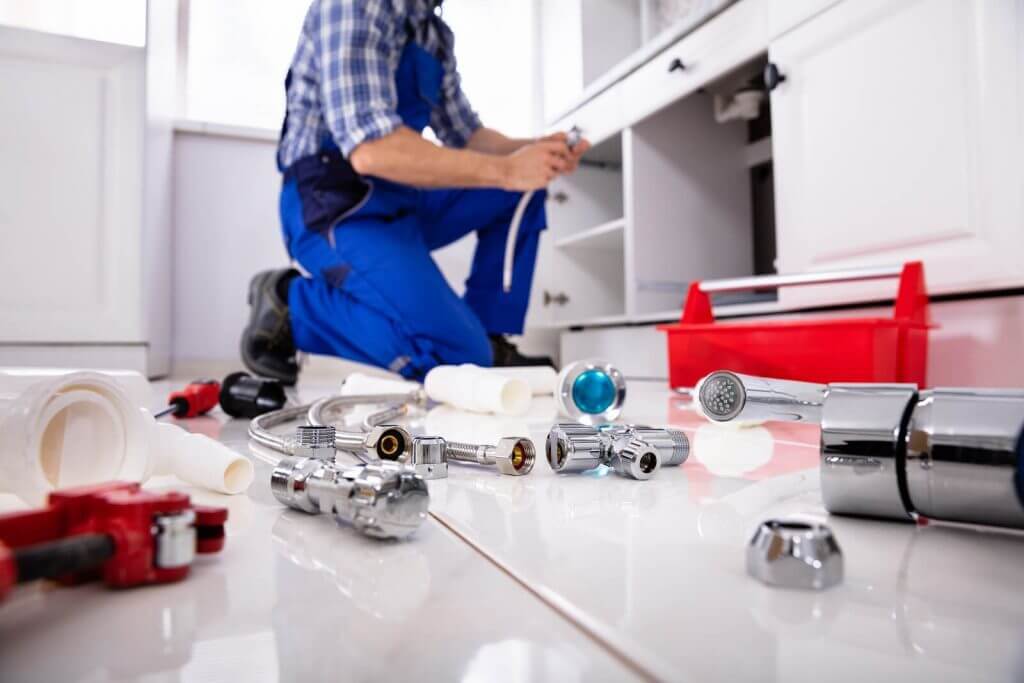 Source: prattplumbing.net
The best reason to hire a professional plumber is that they have the plumbing ideal tools for the job. Suppose you pursue a plumbing issue yourself. You'll be unable to find the right tools to secure the system and may even end up hurting yourself. There are also potential chances of you making the problem even worse. 
But if you choose to hire an expert, they will operate with the finest tools in the system. You won't have to worry about potential leaks. A plumber's kit is the most crucial aspect of the service; without it, you'll just add fuel to the problem. 
2. Detecting Potential Leaks 
Due to years of experience, a plumber will detect leaks and potential damages before you begin fixing the issue. Because plumbers have a keen sense of liquid outlets, they know which lining will cause an outburst or interrupt the flow. 
A plumber will fix the pipelines and give instructions on preventing additional damages from occurring. They'll also inform you of the budget for brand new plumbing if necessary. Choosing to hire an expert is the best option if you're suffering from minor plumbing damage. You can request a maintenance check despite hiring plumbing services to address actual pipeline faults. 
Also Read: Mistakes to Avoid When Selling Your Home
3. Fix Clogging Issues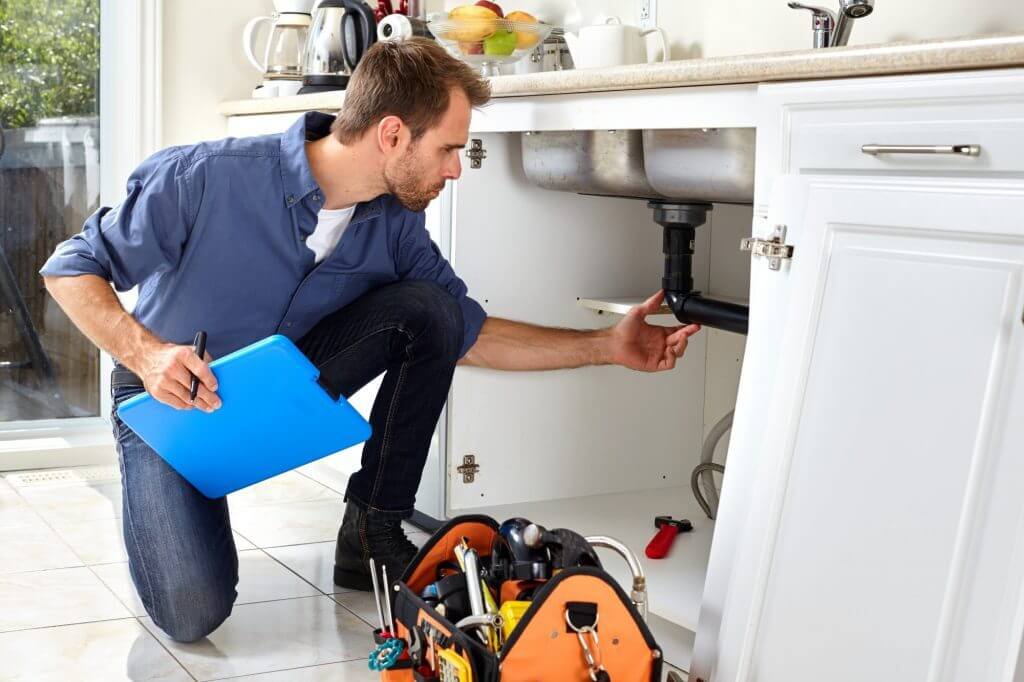 Source: fulkerson-services.com
Another benefit of hiring a professional service is that they'll fix all of the clogging issues in the pipelines and drains around your residence. It becomes hard to detect clogged areas without the right tool kit and equipment an expert from plumbing services has. 
Thus, hiring a professional service is necessary to provide the required assistance you require to solve the specific plumbing problem.  
4. Cost-Effective 
Whether you're running low on a budget or not, low-cost materials are always necessary to prevent wasting money. In the case of plumbing, if you seek expert opinions and help, you'll save a lot of money on water bills and variable maintenance checks. 
Like everything else in the world, intermittent plumbing problems require much time and money. You can get maintenance checks every few months or annually if you have the liberty. But when you encounter a definite pipeline issue, you can hire a reputable plumbing company to send some of the best experts to your aid. These professional problems will mostly fix the issue in one visit, on one day. 
It will help you save money in terms of potential plumbing problems.
5. Safety 
Without knowing much about plumbing, handling it all by yourself can be extremely dangerous. You are unaware of multiple factors, like sudden outbursts that pose a potential threat. Thus, it's mandatory to hire plumbing services to regulate safety precautions for yourself and prevent overflooding the house. 
6. Controlled Water Pressure
While the plumbers are at their jobs, you can inquire about how to maintain the water pressure around your home to prevent sudden outbursts. It is way easier than browsing through the internet and experimenting. You'll only end up making expensive mistakes. 
7. Adds Value to Your Property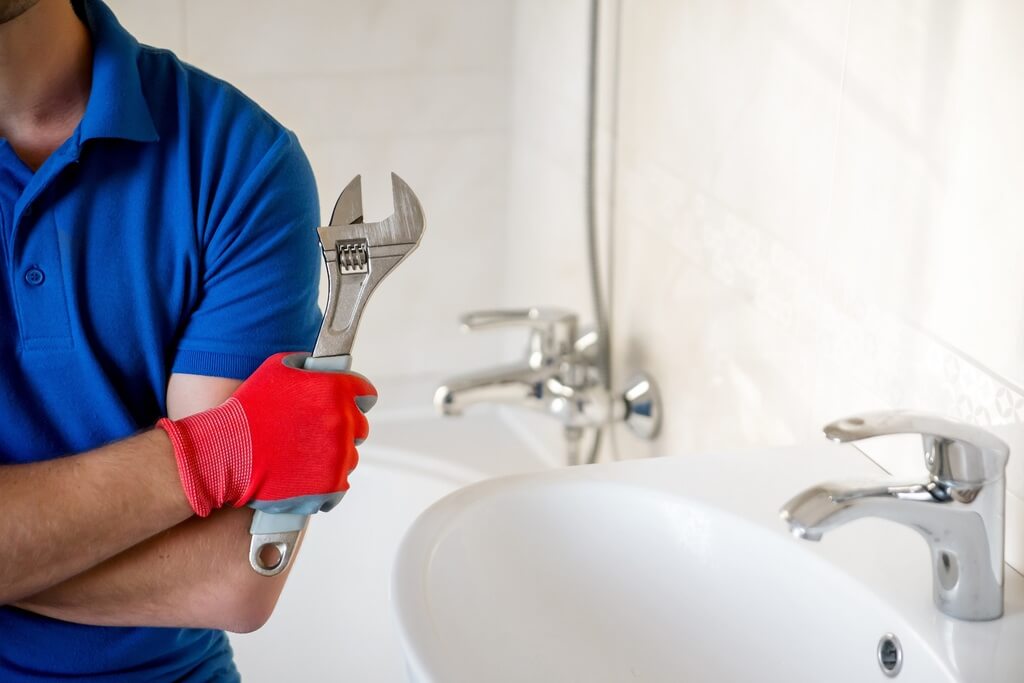 Source: belltownplumbing.com
Having expensive plumbing repair can add much value to your property if you ever think of relocating and selling the existing one. While many people are unaware of it, it's a fact that an innovative water system boosts up the quality of a residence and which ultimately increases the value of a home. 
Also Read: How To Prevent Common Plumbing Problems
Conclusion
So, next time you're facing any plumbing issues like overflowing toilets, burst pipes, or discolored water at your home, instead of repairing it by yourself, call a professional plumbing service. It is the most convenient, easy, and safe way to solve any plumbing problems. 
These skilled and trained professionals have years of experience, and that's why they can easily solve the problem. This will also avoid any other additional mess like cracking walls, overflowing, and other health hazards. These plumbers will fix any type of plumbing-related issue at the right time with guaranteed work.