5 Home and Garden Renovation Ideas for 2023
Whether inside your home or outside in your garden, you may have the desire to get your home renovated for 2023 so that it looks more decorated and presentable for you, your family, and your house guests. And there are so many really interesting options available. If your DIY itch is calling you to do something this year, there is no reason not to. Below, you'll find 5 home and garden renovation ideas to consider in 2023. They are not expensive and you do not need a lot of DIY knowledge to finish. 
Tree Trunk Table
Source: decoratorist.com
Environmentally friendly furniture is becoming popular in 2023. Any tree trunk table from Hardwood Discount is made with only one piece of wood for the table portion to help the South American trees in which they are sourced to be able to go farther as product resources. 
When cleaning your tree trunk table, use soap and non-alkaline soap. Use wax or oil to wipe down the table every 3 months max to help it keep its integrity. 
Not only are tree trunk tables made with the environment in mind, but they must be treated delicately when being cleaned as well. 
Maximize Small Spaces for Plants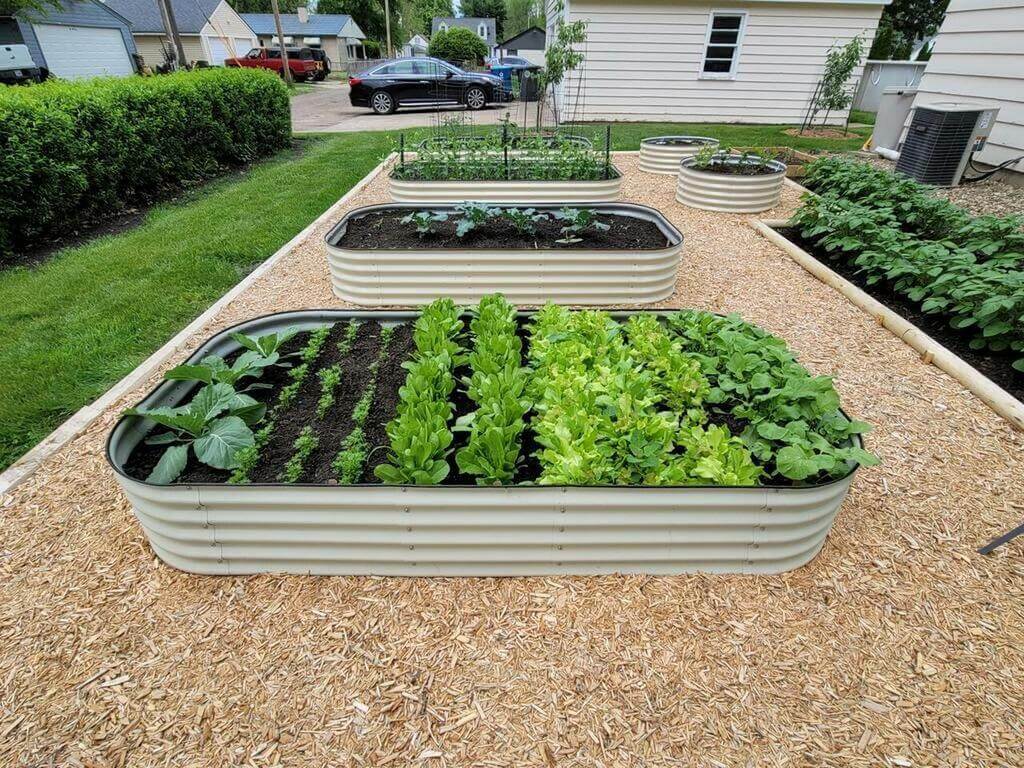 Source: bigcommerce.com
You may not have a whole garden in your front or backyard. However, you can utilize unused space in the front or back of your house to still have a small garden using your resources. 
Plant a window garden using a small rectangular window pot and plant with flowers or small fruits such as grape tomatoes and strawberries. Once they have outgrown their window bed, you can put them in a pot and place them on your porch.
If you don't have a lot of space on your porch, purchase some hanging baskets to plant petunias, fern, succulents, and more. 
If you own any climbing plants, pick up some chicken wire from your local hardware store so that they have something to grow on. 
Hence, the structure of your entire house can act as a garden between adding gardening window beds and hanging baskets on the exterior of your home. 
Also Read: 5 Easy Renovation Projects To Do Before The Holidays Arrive
Decking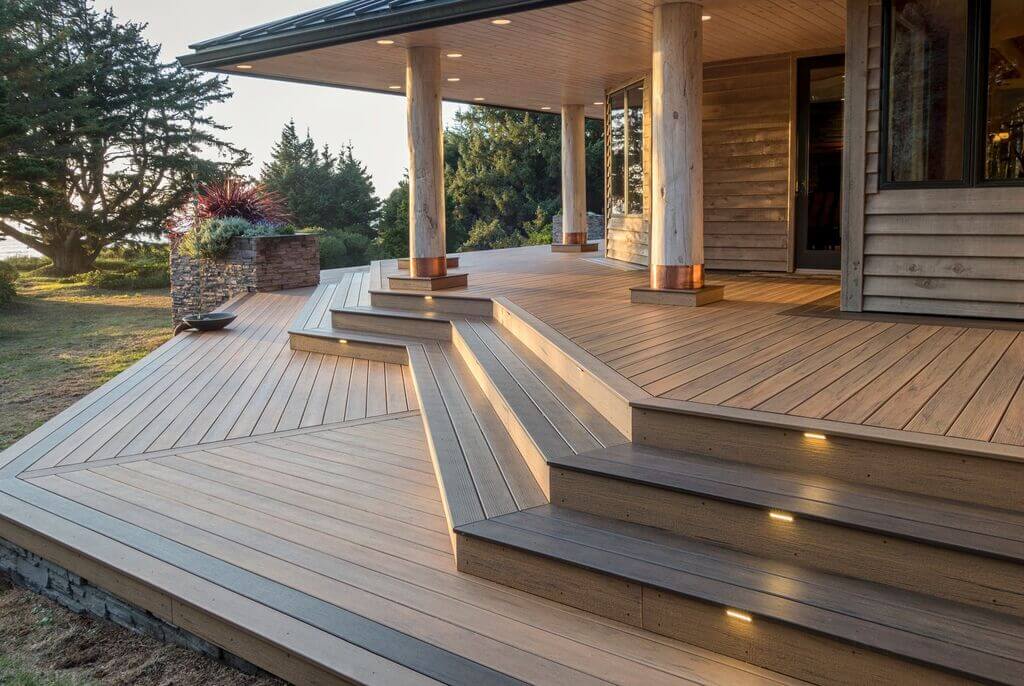 Source: thedeckingsuperstore.com
The IPE decking at Hardwood Discount aligns with the trend of low-maintenance outdoor products. Since IPE decking is water-resistant, you will not have to deal with mold build-up of insects being attracted to the moisture build-up during the rainy season. 
Durable tropical hardwood decking can last upwards of 25 years. As long as you keep the deck maintained via manufacturer instructions, it will maintain its long lifespan. Minimal maintenance is needed and anyone can do it. 
Also Read: Make your Garden Tropical With These Tropical Garden Design Ideas
LED Deck Lighting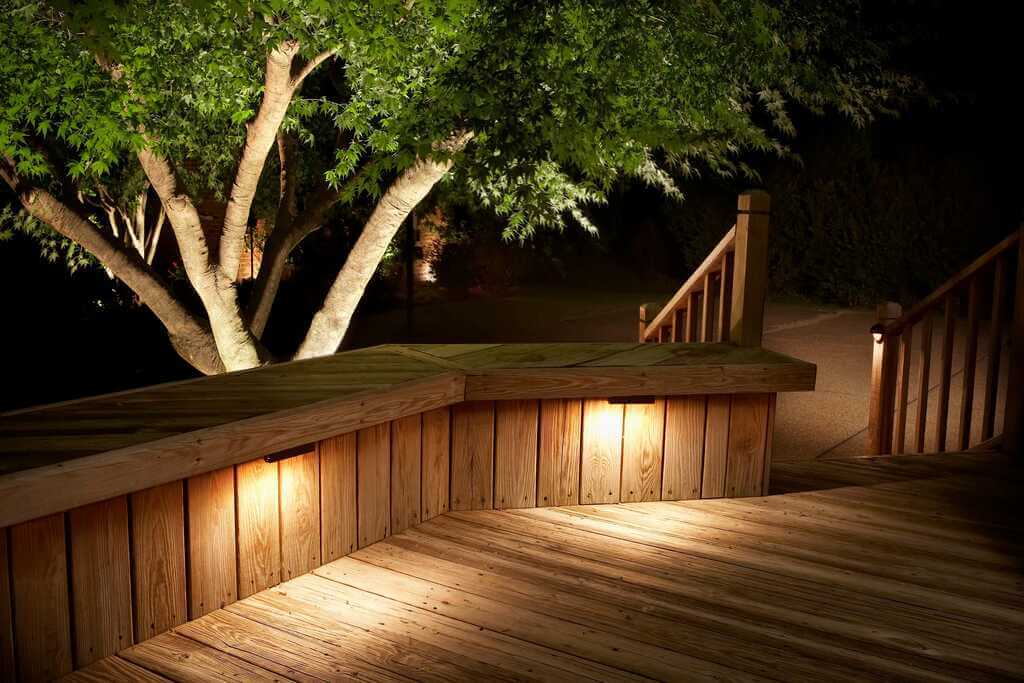 Source: gannett-cdn.com
Once you have installed your decking, consider putting up rails affixed with deck lighting. This means you can enjoy your outside deck even at nighttime with an elegant and whimsical LED deck lighting solution rather than just putting your porch light on that only provides such poor lighting. 
Whether you want to do a backyard movie night, have a game night on your back porch, an intimate dinner with your partner or spouse, or even an evening backyard party with family and friends, the possibilities are endless on how you can enjoy an LED-lit deck. 
Also Read: 15+ Fabulous Modern Garden Ideas & Designs For Your Home!
Blur Lines Between Outdoors and Indoors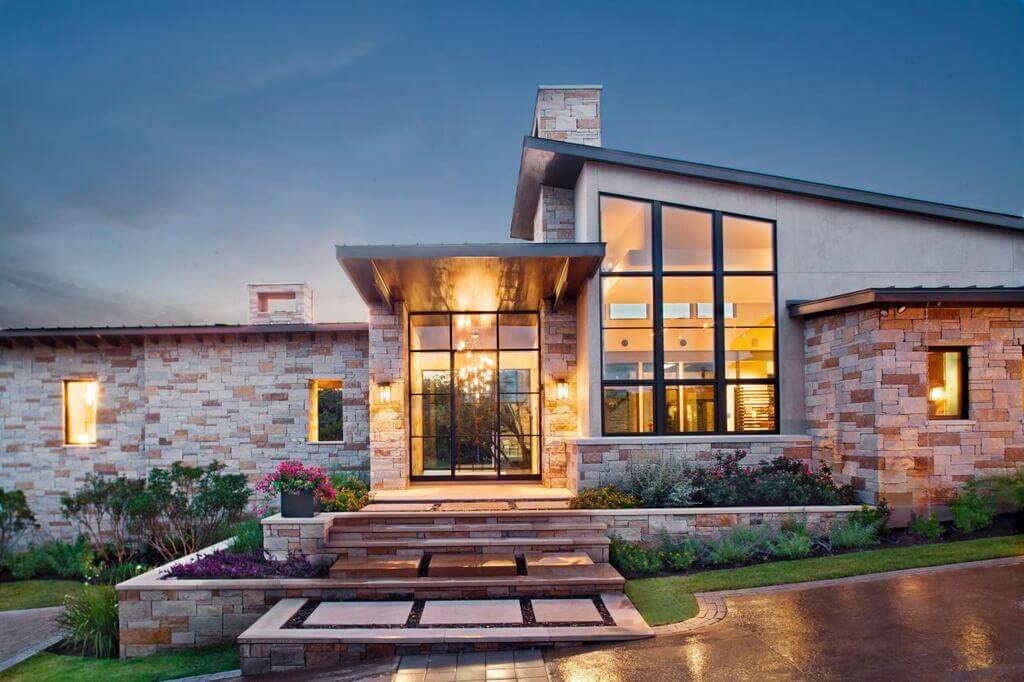 Source: sndimg.com
You surely heard people talk about options like bringing the indoors to an outdoor area and the other way around. And the truth is there is no reason why you should not do both of these things. You can look at the entire property in order to build a home that is similar both inside and outside. 
Here are some ways in which you can make the indoors more like the outdoors:
Create an herb garden and place it in front of the window with the most sun. 

Take some

hanging planters

and place them in front of windows. This allows you to see greenery as you are looking outside through the window. 

Take some grow lights and plant something in the rooms that do not have natural light. 

Place some climbing plants next to trellis close to windows. 
Here are some ways in which you can make the outdoors more like the indoors:
The living space can easily be extended by setting up some rooms in your garden. 

Create some screen areas with the use of hanging plants or taller shrubs. This creates an enclosure. 

Make sure you have enough lighting with the use of uplighting, outdoor lamps, lanterns, string lights, and so on. 

A hammock or even a lounge chair can easily make any outdoor area much more hospitable. 
Conclusion
The year 2023 will bring a new year and new beginnings. Start renovating your home and garden today using one or more of the latest home renovation trends and turn your house into your dream home. Any of the projects mentioned above can be a wonderful addition you can consider.