When your friends or family members move into a new home or apartment, it's only right that you give them a proper housewarming gift. The idea to keep in mind with housewarming gifts is that they need to be gifts that they'll actually use and benefit from. Sure, you can go with a nice vase or monogrammed cup towels, but then you remember, the people you're browsing gifts for are total and complete coffee snobs… With that in mind, your whole gift-buying process needs to shift.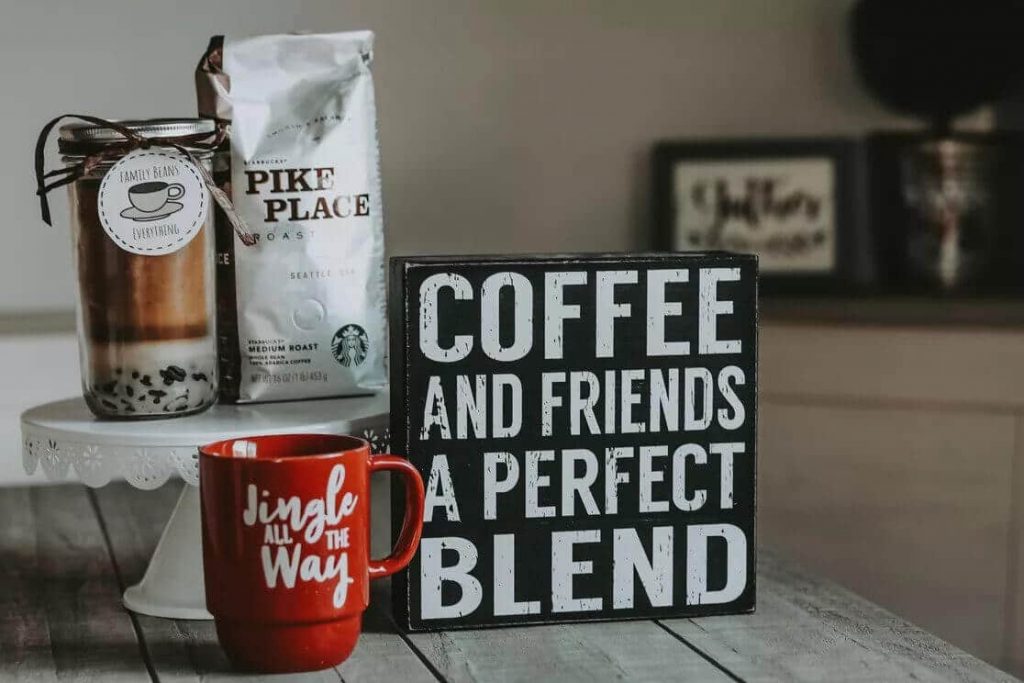 With coffee snobs, the name of the game is "buy them something they don't already have." Finding the perfect gift can be a bit of a difficult process, even if you consider yourself a coffee snob. The key to success is finding out what type of coffee snob they are.
There are typically two types of coffee snobs. The first type of coffee snob is someone who only consumes coffee at upscale, high-end coffee shops… They would rather go to a place that can make them exactly what they want rather than do it themselves. A perfect gift for them would simply be a gift card to their favourite coffee shop. That's not exactly a housewarming gift, per se, but it would definitely be a gift they will use and greatly appreciate.
The other type of coffee snob is someone who enjoys impeccable coffee from upscale coffee shops but also loves all the coffee gadgets, grounds, and accessories to make their own upscale coffee right from their kitchen. This is the coffee snob who will appreciate your caffeine-inspired housewarming gift.
So how do you find the perfect gift for the coffee snob who probably has a ton of coffee stuff already? Well, it may require you to pay them a visit to snoop around their kitchen, but they more than likely don't have EVERYTHING on the market that pertains to coffee.
If you're in the market to buy your favourite coffee snob a housewarming gift, here are some caffeine-inspired gifts you're sure to impress them with.
Caffeine-Inspired Housewarming Gifts For the Coffee Snobs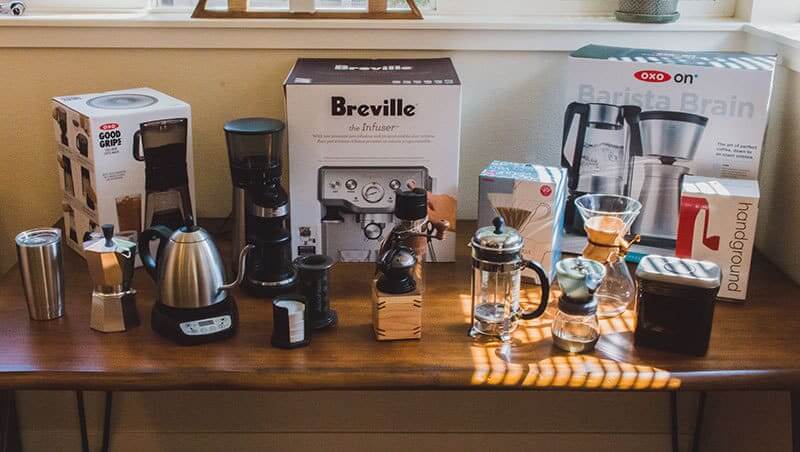 Smart Mugs With Temperature Control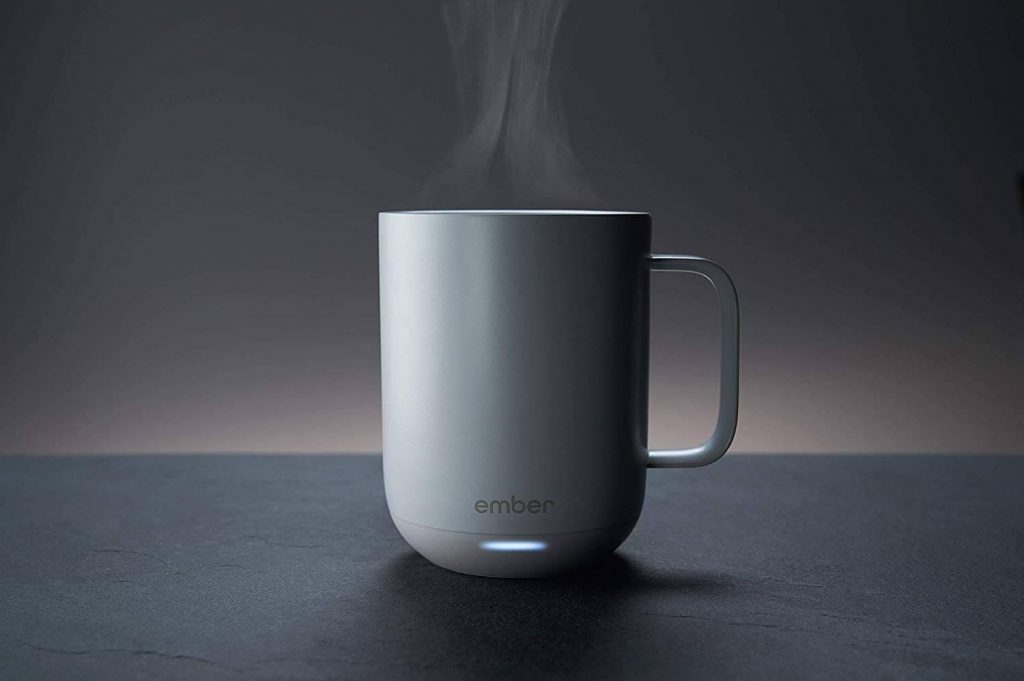 How many times have you made a piping hot pot of coffee and poured it in your thermos to carry to work, and midway through your commute, your coffee starts getting cold? It happens to the best of us. Those particular coffee blunders are some of the most frustrating experiences for coffee snobs and lovers alike.
For your coffee snob friend, be that friend who completely removes that issue from their list of things they hate by finding some of the best smart mugs on the market to gift them with. The best part about smart mugs with temperature controls is that you're giving your coffee lover the ability to customize their coffee temp the way they prefer. It won't be too hot or too cold… A smart mug will have their coffee just the way they like, and they'll greatly appreciate you for it!
Barista Espresso Machine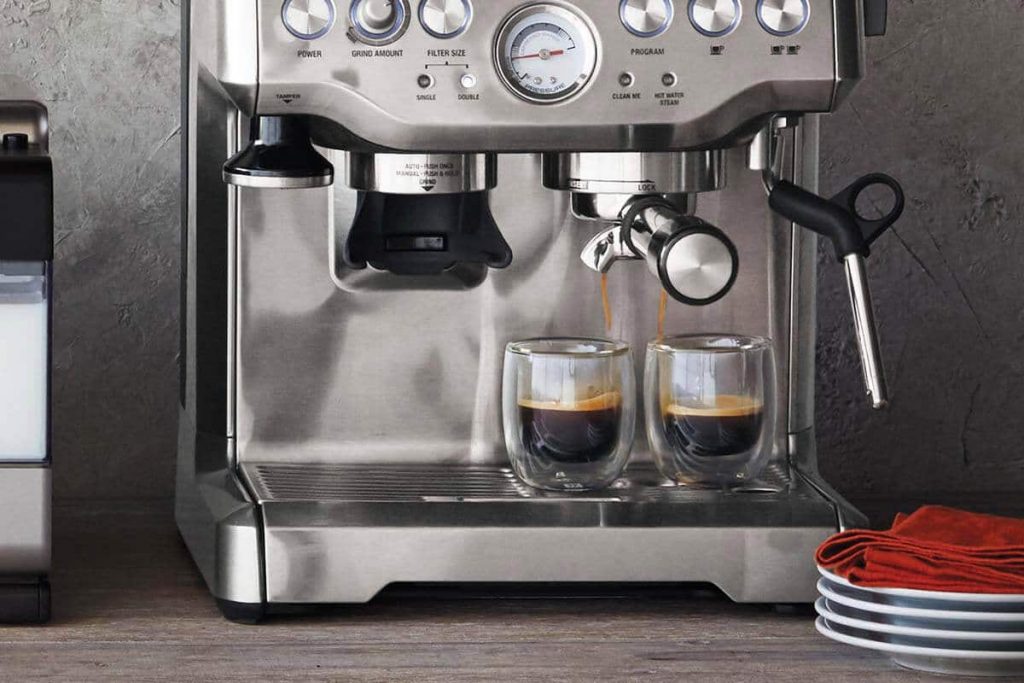 This particular gift might be a gift that you first need to snoop around or ask questions to see if they have one already. With a barista espresso machine, your coffee snob friend won't need to go to a coffee shop unless they absolutely just want to.
You may think you know everything you need to know about coffee makers, but a barista machine is very different from a coffee maker. To gift your coffee snob with a barista espresso machine, this is going to allow them to make barista-quality coffee with the perfect shot and frothy foam that will make your coffee snob jump for joy. A barista espresso machine is definitely a generous gift but it will make them love you forever!
Coffee Book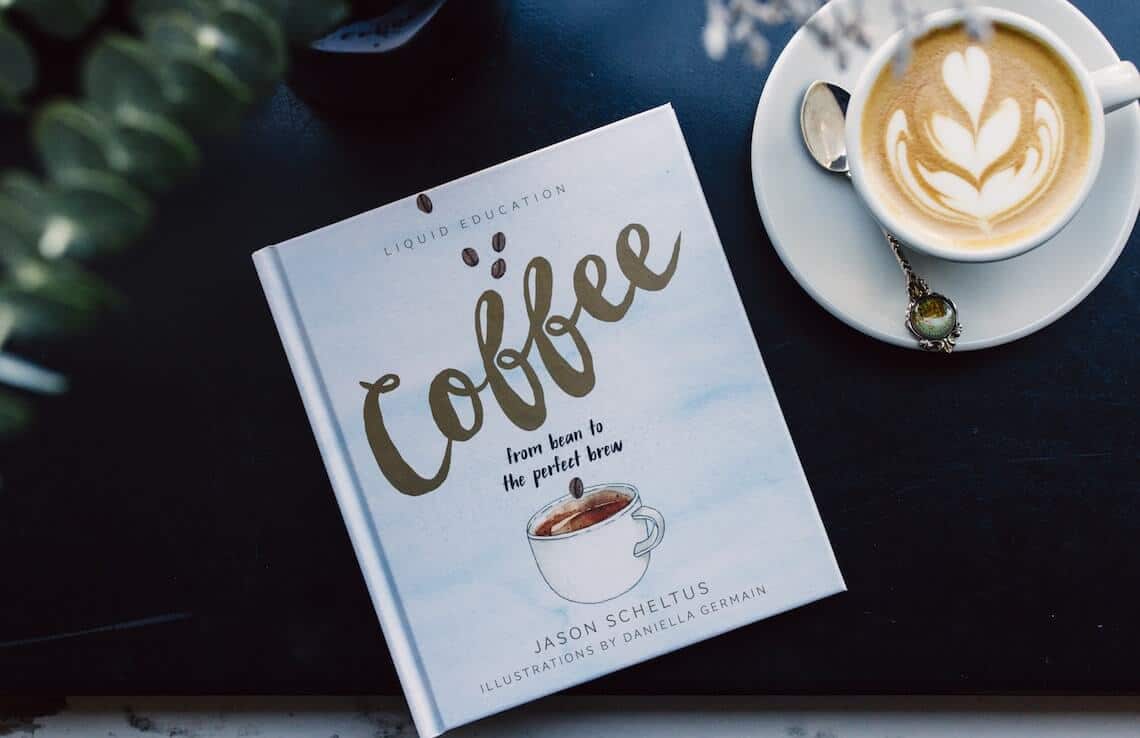 Just like the purpose of a cookbook, coffee books are meant to give you new ideas and inspirations on different ways to experience coffee. Whether it's a twist on an all-time classic or a recipe you've never tried before, a coffee book will be a great gift to your coffee snob friends. This will allow them to use their coffee gadgets in ways they've potentially never tried!
One of the awesome things about coffee books is that they not only give you great recipes but a lot of them tell you the science and chemistry behind the different blends. Why would that be appealing to a coffee snob? Because coffee snobs not only just love coffee and are particular on the types of coffee they drink… coffee snobs are actually very educated on coffee in all facets.
According to the Beverage Standards Association, the coffee snob appreciates the raw materials that makeup coffee and appreciates the specially coffees as a connoisseur. If this sounds like your coffee snob friend, you won't ever go wrong by gifting them with a coffee book.
Coffee Body Scrub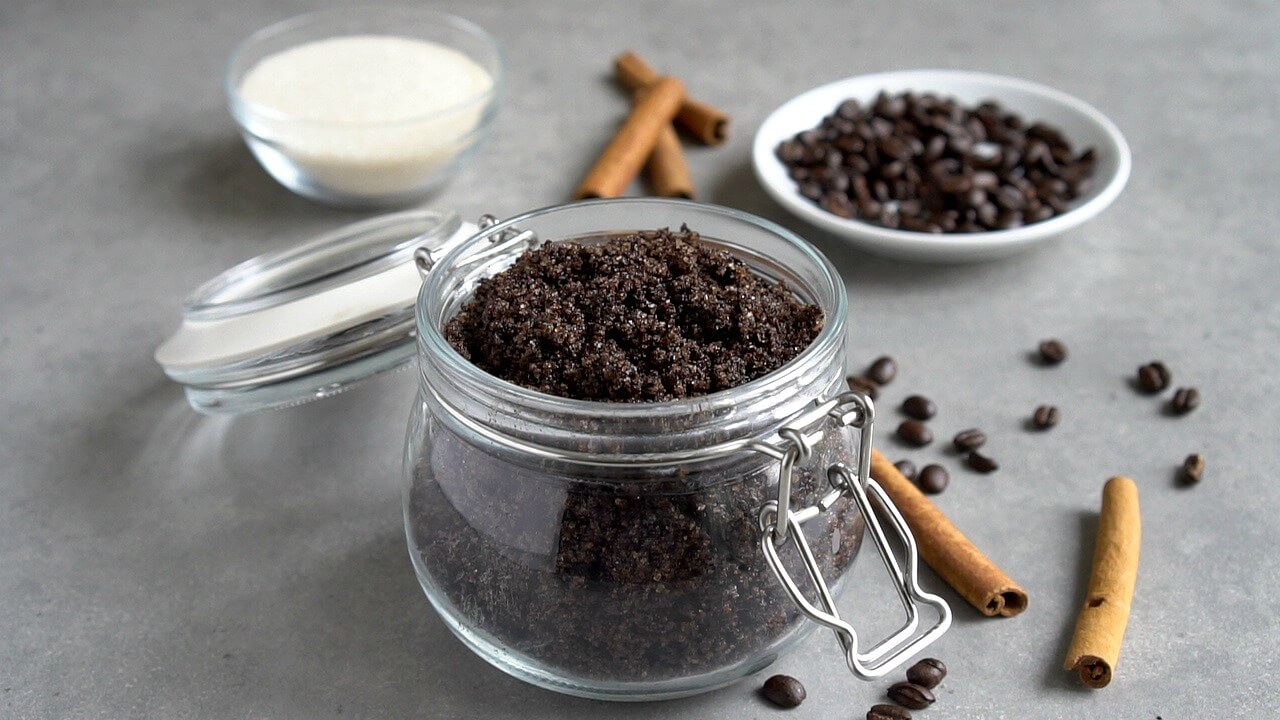 For some coffee snobs, drinking it just isn't enough… they not only need to drink coffee but bathe in it too! There are many different types of coffee body scrubs on the market that awakens and revitalizes your skin just as much as it wakes you up to get ready for your day. Whether its a warm sunny day or a frosty winter morning, coffee isn't solely meant to just "wake you up"… a coffee scrub will awaken all your senses!
Digital Scale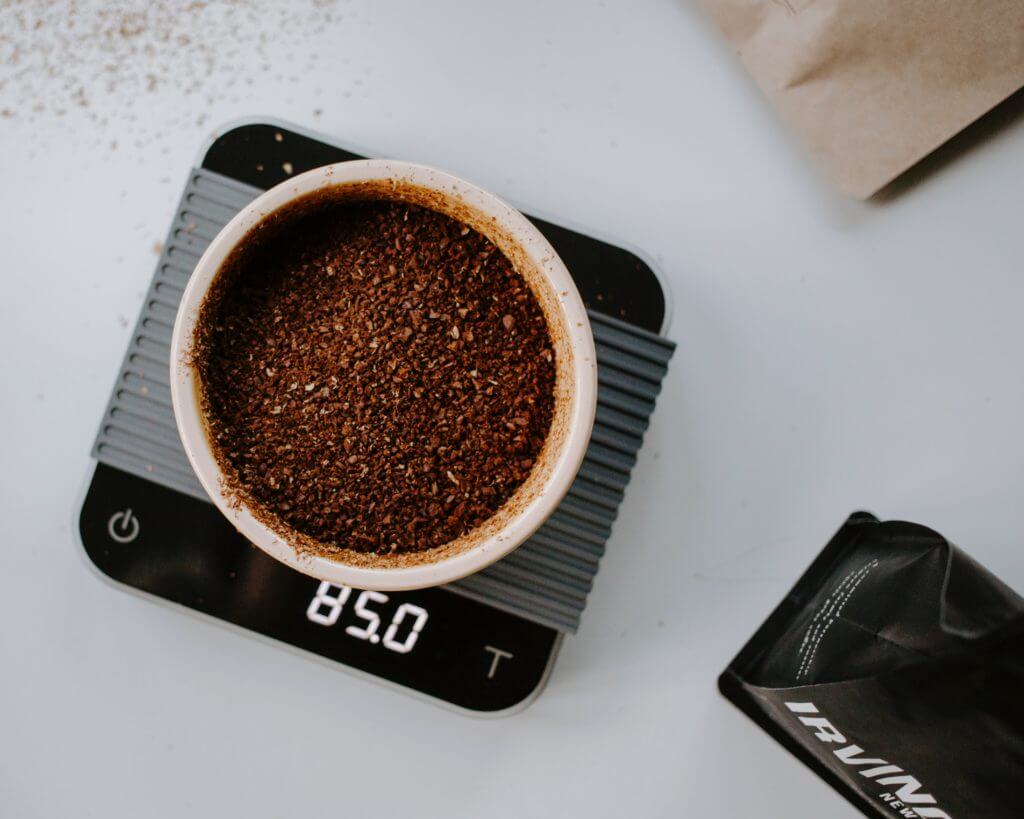 For the coffee snob, they know the importance of the coffee beans to hot water ratio and a digital scale is what's going to help them brew the perfect blend of coffee… it won't be too bitter, nor will it be too weak.
In Case you Missed it: