Top 5 Best Roofing Materials Compared
With so many roofing materials available out there, homeowners like you are probably confused as to which material they should choose or which one is the most suitable for their home and buildings.
Well, you don't have to worry about this now as in this article, we have curated the top 5 best roofing materials that are available in the market and a detailed comparison among them.
Here are the things you need to know about each roofing material
1. Asphalt Shingles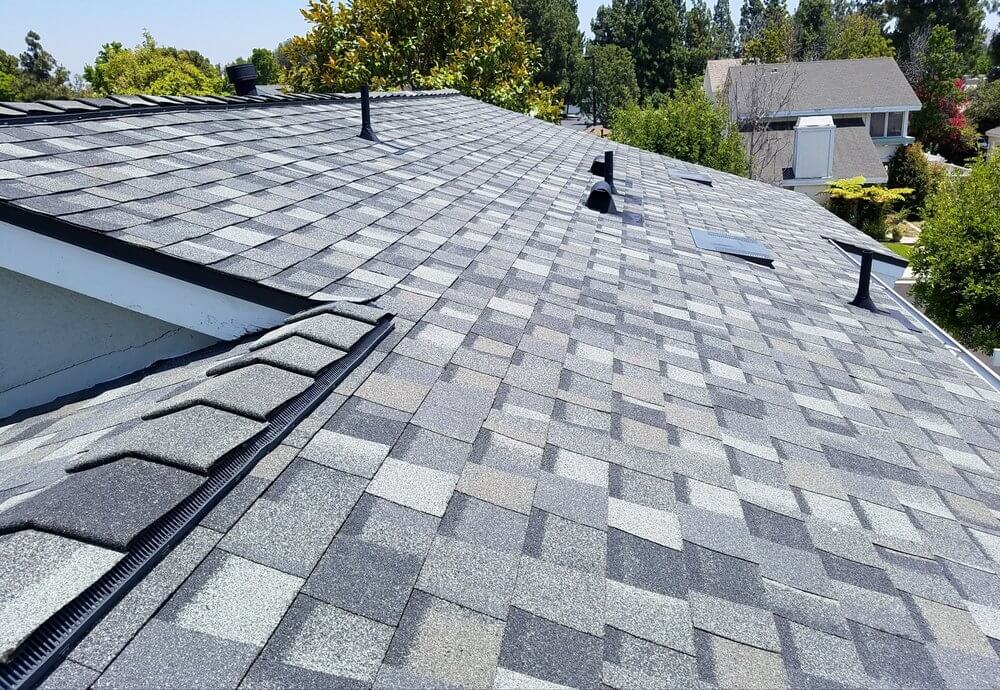 Source: squarespace-cdn.com
Widely considered as the most common and most popular roofing materials, no wonder why we have put it on the top of our comparison list here. If you're from Nothern America, then you should be very familiar with this material as it's the most used one in the area. So let's explore the pros and cons of roof shingles.
Pros:
Affordable price

– Asphalt shingles are one of the most affordable roof materials you can find in the market today

Easily available in the market

– Unlike any other materials out there, most of the roofing companies are very familiar with this material, due to its popularity and availability in the market.

Low maintenance

– In case the shingles are damaged, you can easily repair and replace them
Cons:
Less Durable

–

Compared to materials like metal roofing

, asphalt shingles and roof shingles, in general, is less durable and can't withstand harsh weather.

Not suitable for flat roofs

– Since asphalt roofs are less durable, they will easily wear out from weathering much more quickly than on a steeper-sloped roof. 
2. Metal Roof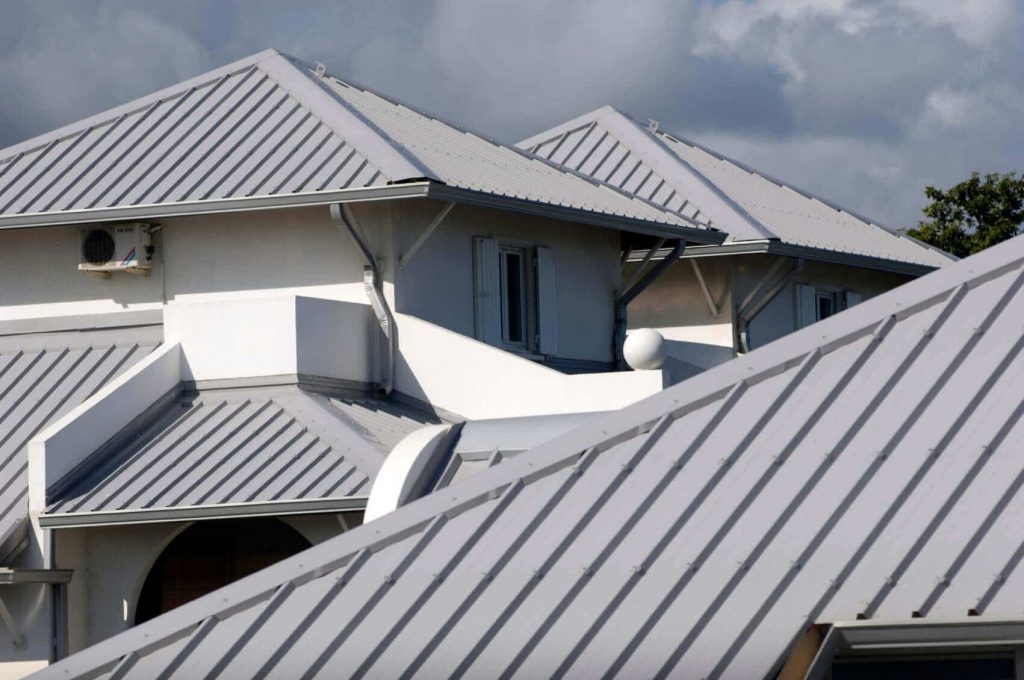 Source: saalfeldconstruction.com
If you ask any professional roofers out there for the best roofing material available, most of them would probably recommend metal roofs. When talking about a metal roof, you can further break it down to the particular metal material used. For example, copper, aluminium, zinc, and steel.
But in this article, we have given our views on the general metal roofing, as the pros and cons of various metal materials are minimal.
Pros:
Long life span

– Metal roofs are known for their longevity. The average life span is 30-50 years.

Fire and lightning resistance

– Being the most durable material available, metal roofs can withstand fire and lightning

Lightweight

– They are very lightweight in nature,

averaging from 50-150 pounds per square
Energy-efficient

– Metal roofs reflect sunlight radiants, and therefore are good conductors of heat and thus, help make your house cooler.
Cons:
Expensive

– Metal roofs have a much higher upfront cost for both the material and service, compared to most of the roofing materials.

Noise

– Although it's not very common, metal roofs can produce an irritation noise if heavy things such as stones fall on the roof.
3. Slate Roof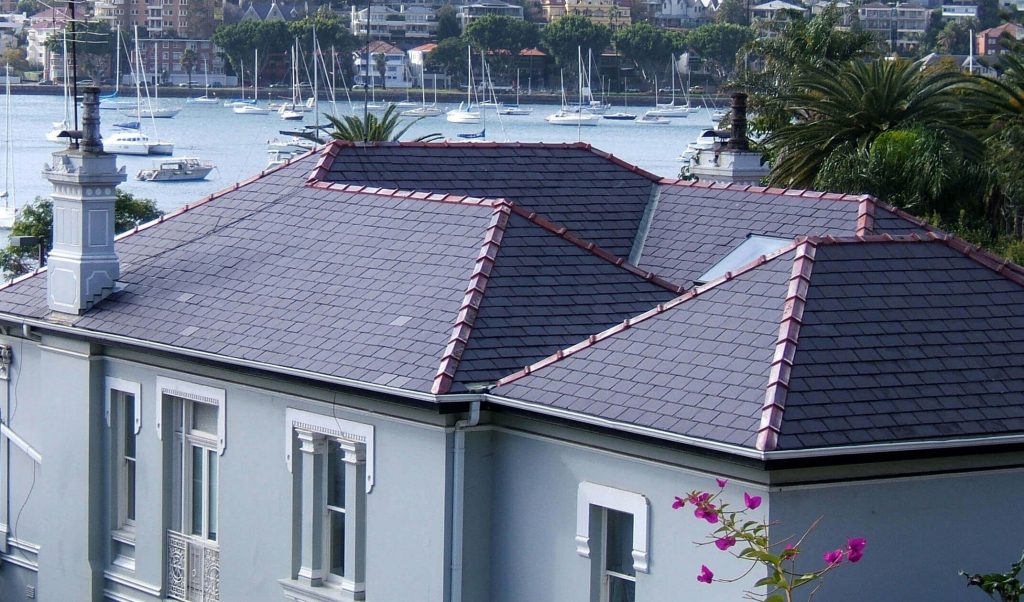 Source: squarespace-cdn.com
Not a very common material used by homeowners, slate roofs are preferred more by the rich and old buildings like castles and churches due to their quality and luxuriousness.
Often go head to head with metal roofs, slate roofs are also considered as one of the best materials available in the market as well.
Pros:
Aesthetic and beauty

– Slate roofs are known for their remarkable natural beauty and aesthetic looks.

Longevity

– Very durable and has a very long lifespan, similar to metal roofs.

Environment-friendly

– Since slate roofs can last longer than most of the roofing material out there, the roof material doesn't have to be replaced very often, thus, environmentally friendly.
Cons:
Cost

– Slate roofs are the most expensive roofing material, costing 4-5 times more than metal roofs in general.

Heavyweight

– One of the biggest drawbacks is slate roof tiles are quite heavy, which can be between 800 – 1,500 pounds per square
4. Clay Roof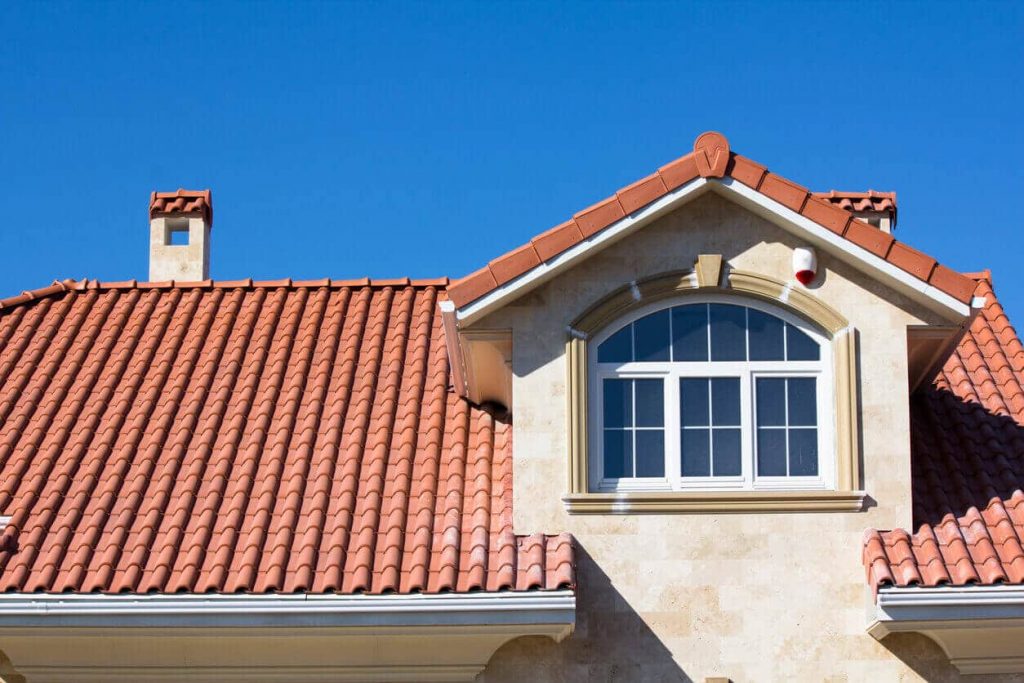 Source: modernize.com
Clay tile roof has got its name from the material that it's made of, i.e. terracotta clay that gives the distinct orange colour. Clay roof has been used for hundreds of years and is widely considered as the oldest roofing material used today.
Pros:
Durable

– Clay roofs have been known to stand against the test of time and are durable and resistant to harsh weather, hail, or even fire.

Environment-friendly

– Since it's made of natural earth materials, the roof can easily be recycled or decomposed.

Low maintenance

– Slay tile roofing generally have low maintenance cost and don't need to be regularly maintained.
Cons:
Heavy

– This roofing material is generally heavy in nature

Fragile

– Clay roofs can be fragile to walk on, and therefore, you should be cautious while performing any inspections.

Cost

– Clay roof can be fairly expensive compared to other materials. 
Also Read: Various Types Of Flat Roof Materials: Which Is Best? (Pros and Cons Included!)
5. Solar Glass Roof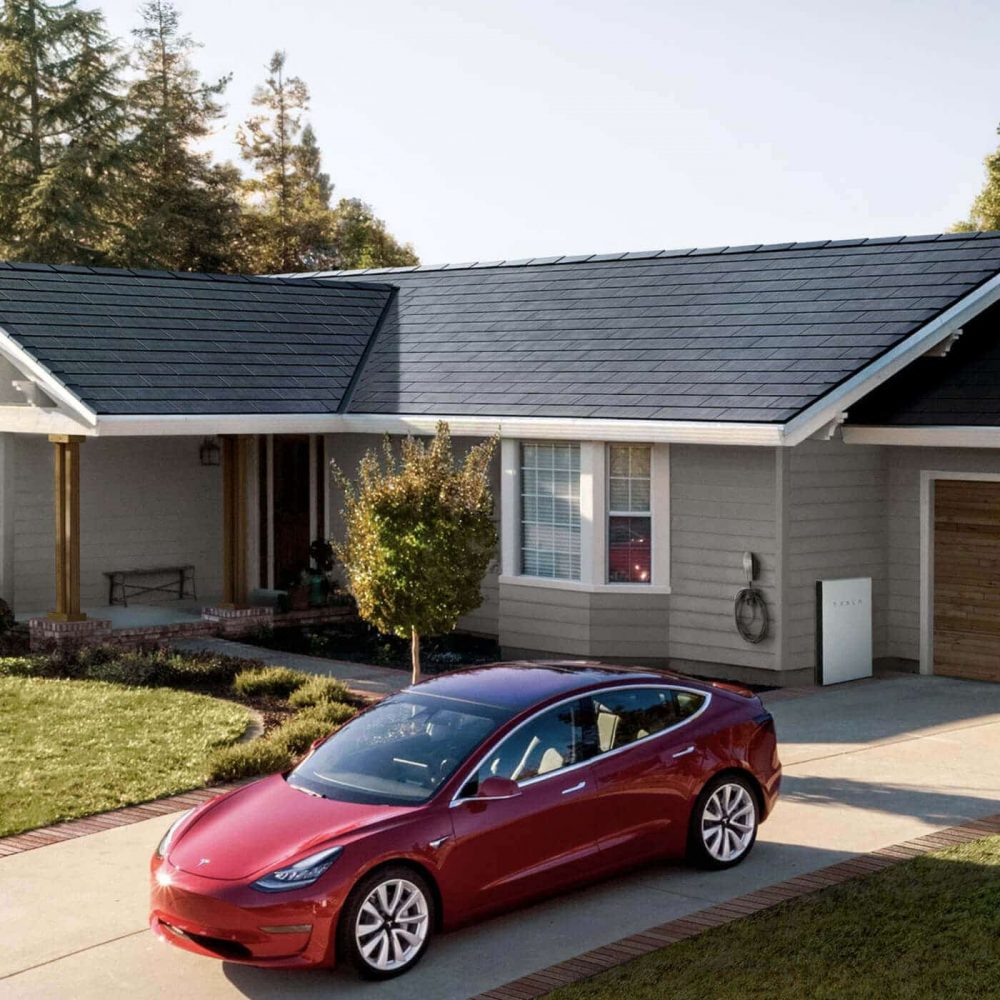 Source: vox-cdn.com
Solar glass roofs or commonly known as solar roof shingles are the new type/material of roofs recently introduced with the aim of helping the environment. This roofing material is interesting as it's the hybrid between the normal roof and solar panels.
Solar roof shingles replace your existing roofs and perform as both the roof and solar panels that can help harness solar energy to power the house.
Pros:
Quick installation

– Compared to the traditional roofing system, a solar glass roof can be quickly installed without using much of the shingles.

Energy-efficient

– Super energy efficient and environmentally friendly as this roofing material harness 100% of the natural energy to power your house.

Can be easily replaced

– If you wish to move to the new home, just like solar panels, you can remove the roofs and take them with you as well.
Cons:
Difficult to find professionals

– Since this particular material has only been around recently, you might struggle to find the right people to install and maintain the roof.

Less versatile and flexibility

– Solar roof can be less versatile and flexible as it can only be installed on certain houses or buildings, with certain types of conditions
Conclusion
And that's all for the comparison of our top roofing materials in the market. As you can see, each one of them has its own pros and cons and can be used differently, based on their characteristics and features.

In our opinion, out of those 5, metal roofing is our favourite choice. But at the end of the day, it all depends on your needs and budget.