How to Clean a Leather Recliner?
Leather is a durable and versatile material for furniture, but it does require regular deep cleaning to remove spills and dirt. It is better to take care of it because leather upholstery will last significantly longer. Cleaning your upholstery regularly takes only minutes per week (or month), depending upon how dirty you get your chair. However, it saves you hundreds of dollars in the future.
In this article, I will discuss how to clean a leather recliner. Besides, I will give you several tips and tricks to make upholstery last longer.
Getting Started
Modern markets are filled with products for cleaning leather furniture. However, you can save some money by using ordinary things. You must remember to check if it will not damage a leather upholstery. Also, review for safety concerns before using any product (you don't want it seeping into the cushions). It is essential for people that are suffering from chronic allergies.
Method 1: Cleaning with Soap and Water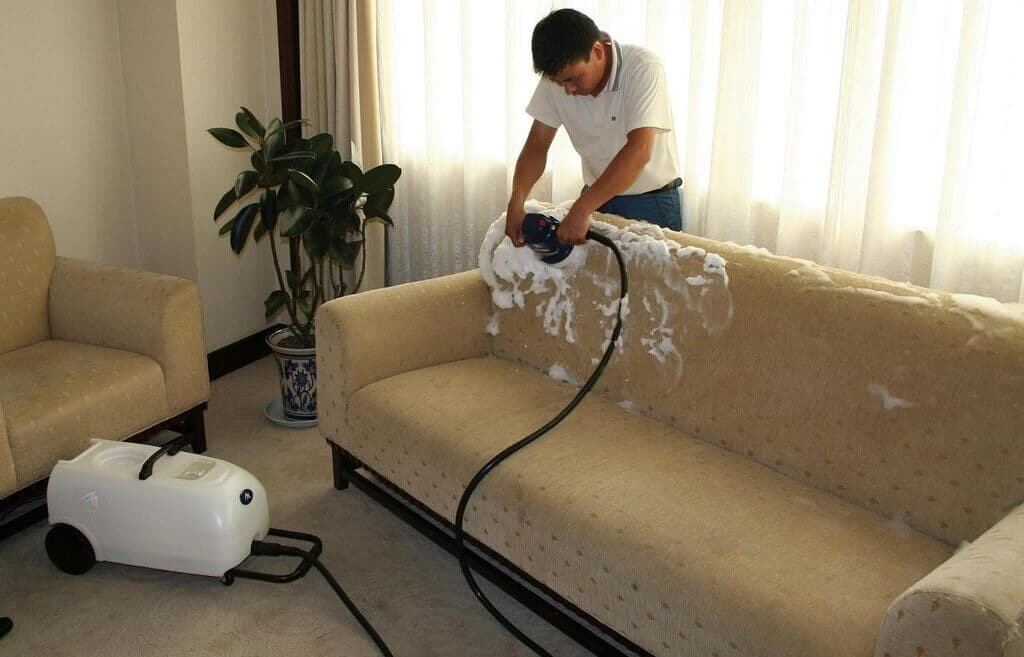 Source: mosbatesabz.com
It is the easiest way to clean an armchair. This will require you to try using non-detergent dish soap mixed with water. Use 5 oz of warm water in a spray bottle along with 1/2 tsp or 1 tbsp of liquid dishwashing soap. Shake well before each use. Spray the mixture onto filthy parts of the recliner and wipe off gently with a soft cloth or sponge. Allow the chair to air dry thoroughly; do not use fans or heaters to speed the drying process.
Method 2: Leather Cleaner Spray
Leather cleaners are another choice for cleaning your leather recliner but remember no solution for every situation. Please read the label carefully before buying a cleaner and research its contents. Besides, you can check out my earlier article about how to choose cleaner spray for your upholstery.
You will need to spray cleaner onto the dirtiest parts of your upholstery and gently wipe with a soft cloth or sponge until clean. Allow it to air dry ultimately before using it again. It is vital not to use fans or heaters during this process. Check out the leather cleaning guide to learn more about cleaning leather furniture.
Method 3: Commercial Cleaners
If the convenience of spray cleaners doesn't appeal to you, or if you want to try something new, many commercial cleaners might do the trick. Commercial leather furniture cleaner is specifically designed for upholstery; however, they tend to be more expensive than homemade options, so consider your budget before buying professional cleaning supplies.
To use commercial leather cleaner, follow the instructions on the label carefully and make sure you're using it on a small area first (like inside an arm) to see how your couch reacts. If you're satisfied with the results after cleaning one spot, then you can use this method all over your chair.
Method 4: Removal Agent Option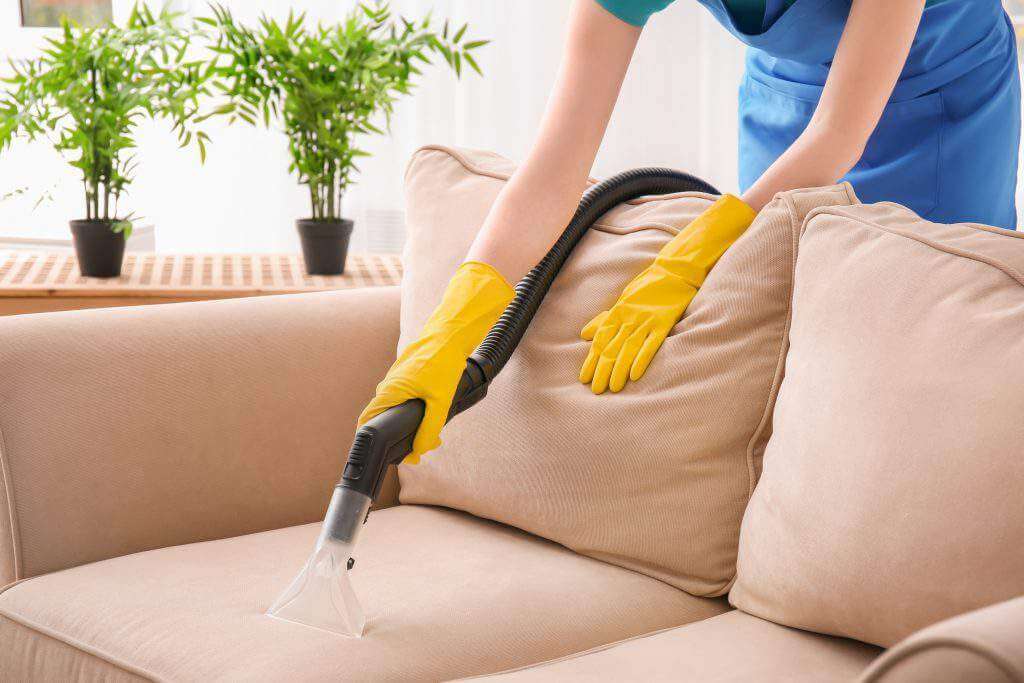 Source: newmanclean.com
One last involves removing items that already exist on the leather. A leather furniture specialist recommends using a commercial deglazer that will draw many scuffs, marks, or discolorations from your recliner with ease. Similar to Method Three above, you'll want first to apply the product in a small area and allow it time to work before spreading it around your furniture. You can also use rice paper or another gentle abrasive if necessary for filthy spots on your chair's upholstery.
Cleaning Tips
When cleaning your recliner, keep in mind that not all types of material are compatible with each other. For example, don't use commercial cleaners on clothing or upholstery made from suede because this combination might cause damage to the fabric. Also, never mix water with leather cleaner; this mixture is compelling and can strip your chair's upholstery. If you have any questions about cleaning a particular fabric, talk to an expert before starting the job.
Conclusion
Remember that leather furniture needs special attention from time to time, so keep up on maintenance as needed throughout the year. Check out Leather Furniture Cleaning Tips & Advice for more helpful information about keeping your recliner clean and beautiful. Also, check out our entire series of articles on leather furniture Care, particularly how to keep your leather sofa or how to clean stain-proof genuine leather, for more tips.