A restaurant's lighting is a vital part of creating an ambiance and highlighting the design that draws in customers. Of course, all restaurants have lighting that illuminates their interior spaces, whether it be incandescent, Led or fluorescents but not all restaurants use LED lighting in a becoming way. This article discusses the importance and benefits of converting to LEDs and using lighting more effectively to create ambience and add to the pleasure of the customer's overall experience.
Just as proper lighting can add to the enjoyment of the dining experience, bad lighting can definitely ruin it. Healthy lighting is often an afterthought for those unaware of the impactful influence that it has on a restaurant patron and unfortunately for them they are not benefiting from its added tones, visuals and mood creating capabilities.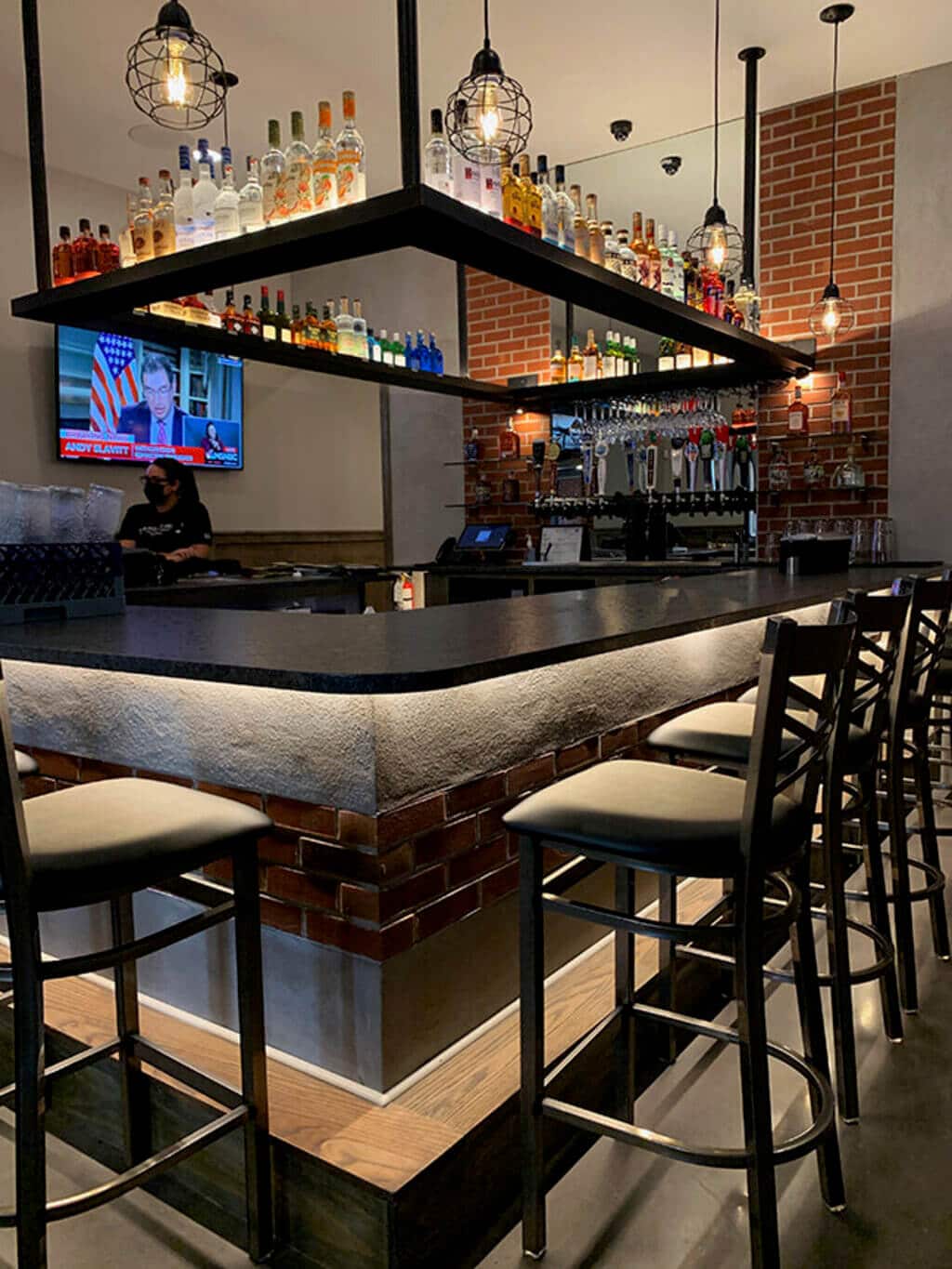 Upon entering your establishment, your diner guests should immediately sense something special, a mood, a feeling, an ethereal vibe that is subtly but intently added to the mix of furnishings and finishes, highlighting special design elements and setting the table for a thoroughly enjoyable evening. A hard brightness, disturbing glares and hotspots are in conflict with the very reason a restaurant patron is eating out in the first place. Guests want to relax, unwind, be comfortable and feel special…and can also directly benefit from aesthetic perks of a good LED lighting plan, which means, "they will look good!"
As a seasoned restaurant designer who has built a reputation designing some of the country's most beautiful restaurants, I am known for 'bringing the wow-factor!" In most cases, that means illuminating my bold and indelible designs with a combination of dramatic theatrical lighting for design elements and soft glowing mood creating lighting for guests.
Raymond's Lighting Tips
Use these tips to improve your restaurants atmosphere and keep customers coming back.
LED Bulbs to Improve Interior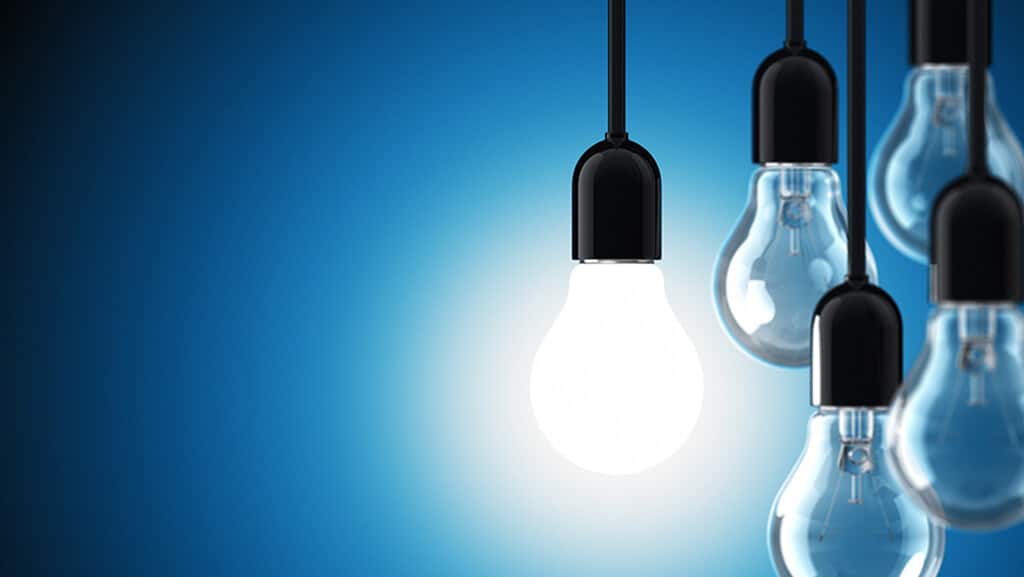 The first thing to do is replace all incandescent bulbs with LED bulbs. They use 75% less energy and have a life span that is 98% longer than and incandescent bulb. Also, unless fluorescent bulbs are only used as house lights for cleaning, they should be removed as they are very unbecoming to a person's complexion.
The type of Led bulb you choose is important. If the bulb is visible and exposed, an Edison filament bulb will add some dimension to the design. An amber glow is also a nice touch and many filament bulbs come in the amber shade of glass. Also, selecting a different shape of bulb, tubular, round or standard will add a twist to your design.
Dimmers on Light
Install dimmers on all lights. Spend the extra money for a good dimmer as less expensive dimmers can short-out and cause blinking.
If you have recessed lighting cans in the LED ceiling lighting, replace them with recessed pinspots, it's an easy switch. A pinspot will shine a concentrated beam of light that will widen as it travels, giving your restaurant a more dramatic theatrical feel.
Lighting Fixture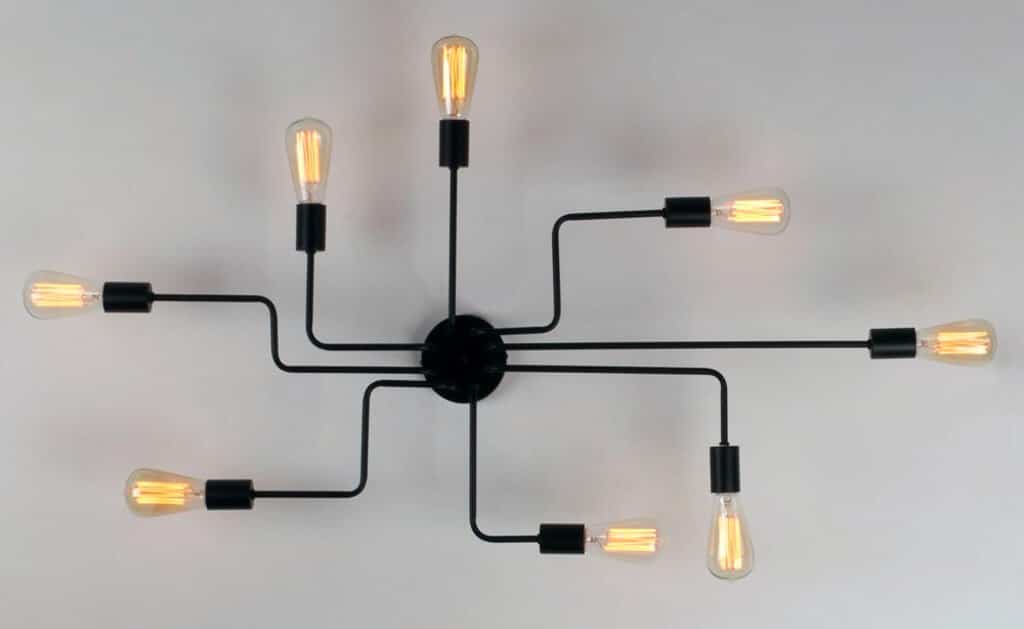 When selecting a lighting fixture, whether it be a sconce, pendant, chandelier or flush mount fixture, select something that is unusual or different, provided it makes sense and is appropriate for your decor.  People notice things that are different and that adds to the cache of your lighting design.  *Note, always check that a fixture is dimmable before purchasing!
For artwork there are 2 good options that I use. One, is a simple picture-light that is mounted at the center above the frame. The other is a recessed light in the ceiling above the artwork with a "wall-wash trim" which will cast the light at an angle onto your artwork.
Pendant Lighting
Pendant LED lighting is great way to get light over a table-top, provided that the table top is stationary, like the table-top of a booth. When suspended the bottom of the pendant should hang 30" above the top of the table.
LED Strip Lighting
Led strip lighting can add an aura of emotion to a space as a wall wash or crown molding accent. It is also easy to illuminate the finish on your bar-front by tucking it under the bar-top facing downward. Whenever using a LED strip, make sure the strip itself isn't visible but the glow emanating from it is. Today's LED strip lights are inexpensive and come with a remote control for brightness and dimming and also usually come with the option to change colors.
Colored Lighting for Natural Look
Speaking of colors. be conservative with colored lighting as it should only enhance the natural finishes in your space not change or cheapen them. I rarely use colors with the exception of the amber filament bulbs I mentioned earlier.
Proper restroom lighting can distinguish your restaurant's image from most others and put you in your own elite category. I like my restroom lighting on 2 switches. One for the common area and stalls that I can keep dimmed and add some tasteful ambience to the room, and one for the vanity which should be brighter as people are assessing their appearance and want to see how they look.
These lighting tips are guaranteed to elevate and highlight the design of your space while adding significantly to your guests pleasure and enhancing their dining experience.  You've heard the expression, "lighting is everything" …believe it!